Many people usually experience a nightmare when it comes to eradicating stubborn insects from their homes. Insects such as mosquitoes can result in a lot of sleepless nights, which can interfere with someone's physical and mental wellbeing.
Over the years, I have used dozens of insecticides brands and types to keep my house comfy and free from these pests. Through trial and error as well as extensive studies, I eventually understood what works and what doesn't.
In case you are someone who lacks extensive knowledge on the common types of household pests as well as how to control them, it is imperative to obtain professional advice. For this reason, I have created mosquito yard treatment reviews to assist you in making the best selection when shopping.
Top 7 Mosquito Sprays and Repellents for Yard
Many people do not know which mosquito repellents are the most ideal for them. I have compiled mosquito yard spray reviews to help you decide on the best repellents that fit your requirements.
1. Talstar Gallon Pros Control Insecticide – Best Mosquito Spray for Yard
Talstar multi-insecticide is among the most commonly used and trusted insecticides by professionals within the pest-control industry. The company is a pacesetter in the provision of effective pesticides to both professionals and homeowners.
In case you are a DIY type of person, the company also has amazing offerings for you. One of the best pesticides for homeowners is the bifenthrin-based Talstar ¾ gallon Pros pest control insecticide that comes in a 960z jug.
This insecticide is capable of killing over 75 species of insect pests. These include mosquitoes, ants, termites, cockroaches, spiders, beetles, etc. It can be also used to control indoor and outdoor pests and in ornamental and turf treatments within yards as a yard spray for fleas and other types of yard pests. The chemical is also highly effective in the control of termites.
The Talstar Gallon Pros has a long residual. Therefore, it will keep on killing insects for at least three months after the initial spray. What's more, Talstar Gallon Pros does not leave any stains, dries clear, and does not irritate your skin.
When using this chemical, you do not have to worry about its breakdown and dilution due to rainfall. The table below shows some pros and cons of this chemical:
Pros:
Cons:

multipurpose usage – homes, commercial buildings, motels, schools, motels, and food processing plants;
kills many types of insects;
non-irritating to the skin;
long residual period.

not recommended for use on food crops due to the long residual.
2. Thermacell Patio Shield Mosquito Repellent – the Ideal Mosquito Repellent for Patio
Thermacell is a company renowned for its cutting edge innovations in the manufacture of outdoor mosquito spray chemicals. With their Zone Mosquito repellent tech, the company's products can stop mosquitoes before they even come close enough to wreak havoc on you.
For this reason, you can host your neighbors, friends, family, and other guests in the outdoors on your patio deck, devoid of annoying mosquitoes. It's colorless and odorless nature makes it a no-nuisance to your guests for a distance of up to 15 feet.
Pros:
Cons:

non-toxic ingredients (no DEET);
long-lasting and scent-free;
portable, convenient, and stylish.

relatively limited coverage distance.
Related Post: 7 Best Mosquito Traps Reviewed.
3. Summit Mosquito Dunks – Best Backyard Mosquito Control in Stagnant Waters
Summit chemicals is a renowned company that formulates various residual insecticides that are typically used as wet sprays aimed at controlling different species of insects. The company aims to develop and promote effective pest control solutions. They formulate professional pest control and mosquito repellants. What's more, they take pride in their professional customer care.
Their chemicals are also suitable for numerous other applications. They all leave an active residual coating for a long period of time.
The company's wet sprays can be categorized into oil base and water base. Their choice depends on the surface on which the chemical can be applied.
Mosquito dunks resemble minute, beige donuts that float on stagnant water. While the dunk is slowly dissolved in water, a toxic bacteria culture is released that kills all kinds of mosquito larvae but is harmless to other life forms. The active ingredient is the bacterium subspecies known as Bacillus Thuringiensis Israelensis.
Every dunk is capable of killing mosquito larvae for close to a month or even more. With one dunk, you can cover over 100 square feet of water. Depth does not matter. What's more, they can be used in all kinds of stationary water, such as birdbaths, rain barrels, elevator shafts, tree holes, etc.
Pros:
Cons:

long-lasting;
approved for organic production uses;
can be used in nearly all types of stagnant water.

contains small parts that are not suitable for children below three years.
4. Wondercide Spray – Best Natural Mosquito Repellent for Yard
Wondercide is a chemical processing company based in Austin- Texas. It specializes in the production of natural insecticides that cause no environmental degradation. They have accorded a high priority to family needs.
What's more, the company has been approved by regulatory agencies as effective and safe due to the lack of strong chemicals in their products. Therefore, you never have to worry about harmful effects on the human body or the environment.
This easy-to-use natural pesticide spray helps you to easily protect your yard from ticks and fleas. What's more, it is a fast-acting insecticide that only requires the gardener to directly attach it to a hose and spray.
You also do not need to wait for the chemical to dry up prior to enjoying your time in your yard with your beloved kids or pets. This product has been proven to repel, kill, and even prevent up to 98 percent of the tick, flea, and mosquito infections. Better still, it repels and kills the pests across all life cycles.
A single bottle of this lawn mosquito repellent is capable of treating approximately 4,000 square feet worth of lawns, patios, gardens, flowers, vegetables, etc.
Pros:
Cons:

the pesticide can repel as well as kill various insect species;
it is safe for humans of all ages, dogs, and cats;
can be used over a large area (4000 feet);
no artificial colors, synthetic ingredients, fragrant, or highly toxic chemicals;
ready to use.

due to its mild nature, it is not as effective in killing and repelling insects as some stronger chemicals within the same category.
5. Control Solutions Permethrin SFR – Outdoor Mosquito Repellent That Keeps Away a Wide Range of Insects
Control Solutions Inc. is an agrochemical company that offers a variety of pest control services. These include professional pest management to stop pests before they become a menace. The SFT termiticide/insecticide thus enhances your crop yield tremendously.
All products have been manufactured using technical AI. They have been labeled for extensive end-use as well as manufacturer use. Protect your farm with the best product that eradicates pests and poses minimal risk to both human and animal health.
For this reason, you can use the 82004505 insecticide to maintain your ranch, farm, production animals, and home using easy-to-use and safe solutions. The chemical is also suitable for the elimination of insects, disease, and weeds in addition to optimally strengthening your turf.
Related Post: 7 Best Mosquito Foggers Reviewed
In case you have a landscaping or mowing business, you can always keep your clients satisfied. The reason is that the company has a plethora of affordable insect management options to maintain the lushness and cleanliness of your lawns.
82004504 Permethrin SFR termiticide/insecticide can be used for numerous functions to eradicate different types of pests. You can use the pesticide on your lawn, around your home, ornamentals, barns, sheds, and landscapes.
Pros:
Cons:

versatility of applications;
can eliminate disease, insects, weeds, and strengthen your turf;
simple to apply.

children under the age of eight years can suffocate or choke on broken or uninflated balloons.
6. Mosquito Barrier Liquid Spray – Best Mosquito Treatment for Yard that Can Be Used in Diverse Locations
Mosquito Barrier Liquid Spray is a diverse insecticide that can solve most of your headaches due to pests. Mosquito Barrier is one of America's top manufacturers specializing in insect repellents for yards, grassy areas, athletic fields, parks, and golf courses.
You only need to use tiny amounts of it to get the job done. Just a single spray of this all-natural mosquito barrier will keep the flying insects at bay. One application of the all-natural, liquid garlic insecticide can last for approximately three to four weeks.
This pesticide comprises highly concentrated liquid garlic derived from garlic cloves. This garlic variety is stronger compared to the ordinary garlic you come across while conducting your shopping in grocery stores. As such, it is a safe no-chemical answer to most of your mosquito issues.
Related Post: Top-5 Mosquito Misting Systems For Your Yard.
It has been proven that mosquitoes are unable to withstand garlic. For this reason, mosquitoes can never be found in garlic fields.
Finally, the repellent is totally safe for children, pets, and other domestic animals. It is much better than most conventional insecticides.
Pros:
Cons:

can work in diverse locations;
highly potent and can last for several weeks;
manufactured from natural ingredients;
Safe for children and pets.

not suitable for use inside residences or homes.
7. Murphy's Naturals Sticks – Best Lawn Mosquito Repellent with Non-Toxic Ingredients
Neem Aura is a company that specializes in manufacturing earth-friendly plant-based products, and they are passionate about what they are doing. They offer environmentally friendly mosquito repellent products that will allow you to enjoy outdoor life to the fullest.
The product is manufactured using purely natural ingredients derived from plants. What's more, they ensure that their raw materials are free from DEET. One factor that makes this product tremendously effective is the high concentration of repellent essential oils.
Each stick can burn for as long as 2 to 2.5 hours. To use it, simply light the stick outdoors around 10 minutes prior to its use. Hold the stick into a flame downwards at an angle. Allow it to burn for approximately 15 to 20 seconds. Thereafter, blow it out. Lastly, place the stick into sand or dust-filled flower pot or even an incense holder.
Pros:
Cons:

highly effective, i.e., 2.5 hours of protection;
manufactured using non-toxic plant ingredients;
contains light and refreshing scent;
great for outdoor environments.

the resultant smoke and smell can be mildly irritating.
Your Ultimate Guide on Choosing the Most Appropriate Yard Sprays for Mosquitoes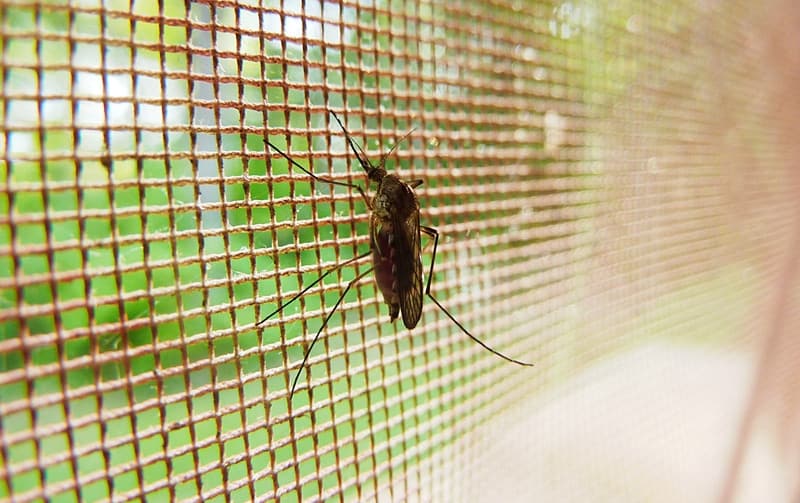 Mosquitoes are often annoying and sometimes even pose a public health risk. In tropical regions, mosquitoes are categorized as vectors for diseases such as malaria and yellow fever. Therefore, they pose a public health concern even in various areas within the USA.
It is for this reason that you need to consider using mosquito repellent. It assists you in reducing your exposure to bites from mosquitoes carrying the West Nile Virus and other pathogens. What's more, you can continue enjoying your time in the outdoors while staying at low risk of contracting any diseases.
You should use mosquito repellents whenever you go outdoors, especially in areas with the large mosquito population. Therefore, you need to utilize the repellents even if you're going to be outside for a few minutes. Most mosquitoes usually bite in the hours between dusk and dawn.
What Are Different Types of Mosquito Repellents to Choose from?
There are different mechanisms for protecting oneself against mosquito bites. They include netting, clothing, repellents, as well as other protection measures. However, insect repellents are among the safest and most effective methods of eradicating mosquitoes if applied properly. Here are some of the common mosquito repellents to help you choose the most appropriate solution.
DEET
DEET is an effective and reliable mosquito repellent. This chemical has been used since 1957. Now DEET is sold under various brand names and in different forms, such as spray, lotion, and others.
Furthermore, DEET products range in concentration from around 5 percent all the way to 100 percent. Repellents containing between 10 to 35 percent DEET offer significant protection under the majority of circumstances.
Nevertheless, repellents with over 50 percent concentration do not offer a significant advantage when it comes to offering protection. For instance, 50 percent concentration can protect you from mosquitoes for about 4 hours. But when you increase the concentration to 100%, you only benefit from an extra hour of protection.
You should be careful when using such chemicals, especially if you have kids. They can cause significant irritation if applied to the skin for a long time. However, if used in limited concentrations according to the manufacturer's recommendations, they are safe.
Picaridin
Picaridin or KBR 3023 is an efficient substitute for DEET. It has been in use all over the world since 1998. In comparison to DEET, this chemical is almost odorless, it does not react with plastic, and does not irritate the skin.
Research studies have revealed that if a pesticide has a picaridin concentration of 20 percent or more, it can offer a similar level of protection from mosquitoes as DEET. But if the concentration is below 20 percent, it performs poorly.
All picaridin-based repellents have been registered by the EPA, and hence meet similar safety standards as other synthetic repellents and DEET. Experts also claim that the pesticide is safe for use, even on toddlers.
Related Post: Top-5 Mosquito Coils That Work.
IR-3535
IR-3535 is normally used for repelling deer ticks, biting flies, and mosquitoes. It has been used for a long time and has been proven to deliver lasting protection, especially for people seeking DEET-free products.
Permethrin
This chemical is efficient both as a pesticide and as a repellent. However, you should apply it to clothing instead of skin. The chemical can remain effective for approximately two weeks, and this period is longer than the protection of DEET.
What's more, it can last up through several washings. You can apply on tent walls, clothing as well as mosquito nets. A combination of DEET products and Permethrin-treated attire can potentially offer a superb shield against mosquitoes even during severe infestations.
Oil of Lemon Eucalyptus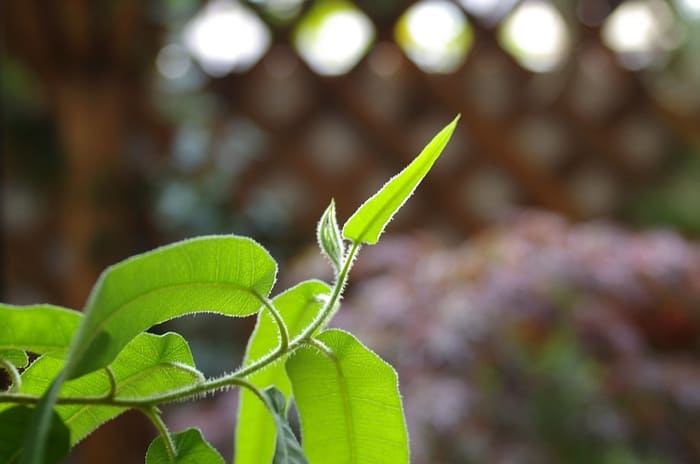 Commonly abbreviated as OLE, Oil of Lemon Eucalyptus shouldn't be confused with lemon eucalyptus oil. These two chemicals are significantly different. OLE is usually extracted from Gum Eucalyptus trees, and its active ingredient is a chemical known as PMD.
PMD has been proven to be significantly effective in repelling insects. EPA has registered PMD as one of the biopesticides. But pure OLE requires further testing for safety and efficacy.
Keep in mind that OLE repellents should be carefully according to manufacturer's recommendations, if applied the wrong way, they can cause temporary injuries to the eye. The products have not been extensively tested on kids. For this reason, the Center for Disease Control and Prevention has reservations about the use of OLE-based insecticides on children below the age of 3.
Related Post: Best Mosquito Killers That Work
Other botanicals
Botanical mosquitoes repellents are commonly labeled using the phrase "natural." They can include a variety of plant-based chemicals. The common ones include citronella, lemongrass, geraniol, peppermint, rosemary, and soybean. They also may include ingredients directly derived from synthetic chemicals with exact molecular structures.
Natural Remedies for Eliminating Mosquitoes in Yard
In addition to the above mosquito repellent chemicals, you can also use home remedies to eliminate mosquitoes in your lawn. However, the home remedies are not as effective as chemical insecticides. Some methods are only short-term solutions, while others take long before a meaningful result can be attained. Some of the natural methods include:
Attracting natural mosquito predators
Encouraging natural mosquito predators such as bats and birds to hang around in your lawn can help with the situation. Also, spiders feed on insects such as mosquitoes. Therefore, when you see spiders in your home, direct them to your backyard rather than killing them.
Planting pest-repelling plants
Growing plants that repel mosquitoes such as lemongrass and marigold can help create a barrier that keeps away mosquitoes and other insects such as fleas.
Burning coffee trays and egg cartons
Light coffee trays and cardboard egg cartons on fire, then blow the fire out and leave them to smolder in a safe location. The burning smells that emanate from them act as yard mosquito repellents.
Related Post: Best Tiki Torch Fuel For Outdoor Mosquito Protection.
Factors to Consider When Choosing the Best Mosquito Killer Spray for Yard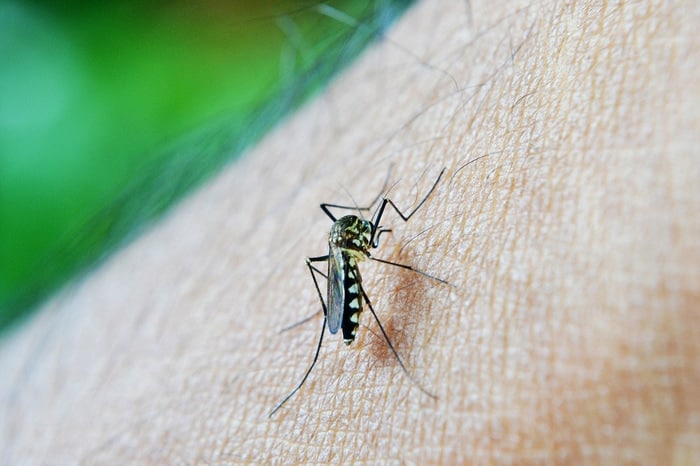 Before you start using a mosquito repellent, consider the following aspects:
Check the packaging to make sure that it has an EPA-approved label as well as the registration number.
Read through the entire label before using the repellent/pesticide.
Strictly follow the instructions. Always use the specified amount at the specified time as well as the specified conditions.
Always store insecticides far from children's reach, preferably in a locked garden shed or tool cabinet.
Frequently Asked Questions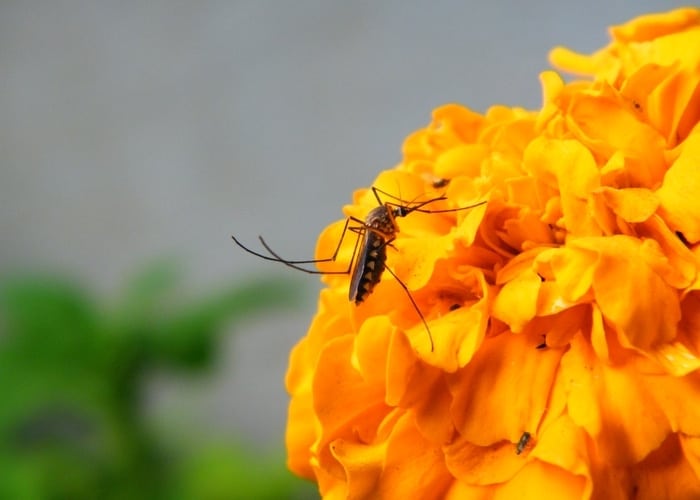 Here are answers to common questions about controlling mosquitoes in yards.
How to Mosquito-Proof Your Yard?
Eliminate standing water, plant mosquito repelling plants, and use chemical repellent devices. You can select from a variety of pesticides.
How to Spray for Mosquitoes in Yard?
Pour the required amount of pesticide mixture into a spray bottle. Spray all the plants within your yard while wearing protective gear. It is crucial to follow the manufacturer's instructions for spraying.
Related Post: DynaTrap Review: Does It Work to Reduce Mosquitoes?
When to Spray for Mosquito in the Yard?
It is better to spray in the morning or late afternoon when mosquitoes are most active.
What Attracts Mosquitoes in Your Yard?
Mosquitoes are attracted by the presence of mammals since the female needs mammalian blood to aid in reproduction.
How to Get Rid of Mosquitoes in Plants on Patio?
A good way is to use an effective insect repellent, such as the Thermacell patio shield.
The Final Word
Mosquitoes are a big menace to people all across the world. There are various types of mosquitoes in nature, and the female mosquitoes of nearly all species feed on human blood. So when traveling to or living in a mosquito prone area, it is essential to use effective mosquito yard sprays, especially if you are spending much time outside.
My best mosquito repellent for yard is the Telstar Gallon Pros. Besides killing mosquitoes, it also kills over 75 species of insects, including fleas, termites, and cockroaches. Also, it can be used in homes, commercial buildings, schools, and food processing plants. Lastly, it has long-lasting residual properties.
Some insecticides are for topical application, while others are sprays that should be applied to plants and surfaces. Before using any repellant, you should make sure that you fully understand how it works and how long it offers protection. That's why it is better to get a professional advice, read mosquito yard spray reviews, and take into account your personal needs.
What do you do to get rid of mosquitoes in your yard? Can you recommend an effective treatment? Share your ideas in the comments.
References:
Mosquito Bites (U.S. National Library of Medicine):
https://medlineplus.gov/mosquitobites.html
DEET (United States Environmental Protection Agency):
https://www.epa.gov/insect-repellents/deet
p-Menthane-3,8-diol (United States Environmental Protection Agency):
https://iaspub.epa.gov/apex/pesticides/f?p=CHEMICALSEARCH:31:0::NO:1,3,31,7,12,25:P3_XCHEMICAL_ID:1968