Everybody loves picnics. Of course, why should you not love it? It is a great way to get some fresh air with your close friends and enjoy time together. The only thing that can destroy such an outing and ruin the fun for everybody is mosquitoes.
Luckily, this saddening outcome can be easily avoided by employing effective specialized foggers that can cover a large area to kill and deter all the annoying insects. My name is Nicholas Martin, and I am an entomologist. I specialize in urban pests and have studied their control over the past two and a half decades.
With my expertise, I can safely say that foggers are the most effective at getting rid of insects for short amounts of time (up to 24 hours). I want to share my knowledge with others, which is why I created a list of the best foggers available to help the less experienced people in this field with choosing a great fogger!
Top 6 Best Mosquito Foggers
Burgess 960 Electric Insect Fogger – Top Pick
Cardinal 3.5 Gallon Backpack Mosquito Fogger – Best for Large Yards
Smith Performance Sprayers Thermal Fogger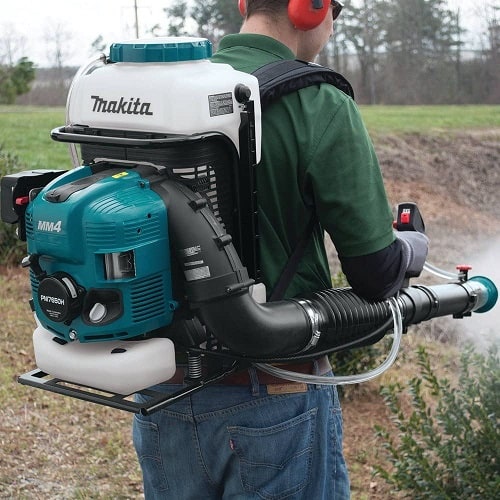 I tried to make a list as diverse as possible by including options that could be considered on the budget side, as well as the ones that belong to the premium category. The mosquito fogger reviews consist of a small summary of the product's features, how well it performs, and a table that highlights some of its pros and cons. Without delaying any further, here are the reviews.
Related Post: Best Mosquito Misting Systems for Your Yard.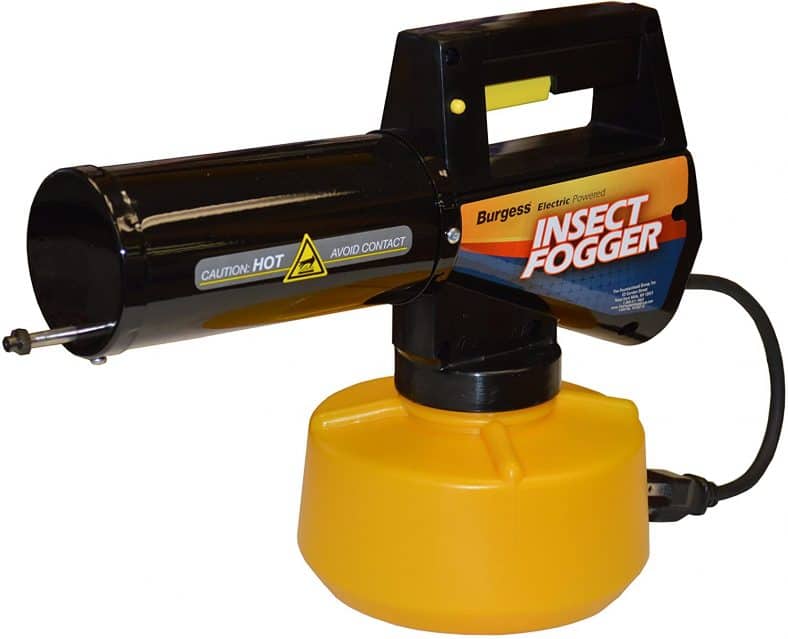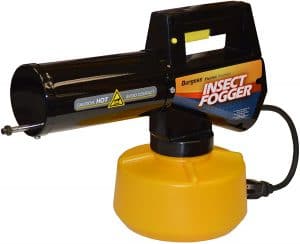 Our top pick comes from a brand known as The Fountainhead Group Inc. This company is an industry leader, having manufactured high-quality and reliable products for over 125 years. Burgess 1443 is 2.8 pounds and has dimensions of 6.9" x 15.5" x 11.2". It is mainly made from plastic, yet it feels incredibly premium-quality.
It holds up to 40oz of an insecticide solution, and with its tank being topped off, it can work for a whopping two and a half hours, which is highly impressive and cost-effective. However, there is no need in spraying it for so much time. Just a few minutes of spraying, and you have a 10 feet tall wall of fog that will penetrate every possible space to ensure the eradication of mosquitoes.
It is more than enough for a small to a medium backyard, so perfect for personal use. The fog settles in about 5 to 10 minutes, which means you can access the sprayed area incredibly quickly.
The only drawback with this item is that you do not get a propane tank bundled with the fog-creating gadget. Still, it is not a big deal, as you get to choose which propane tank to get, and the overall price of the device with a decent propane tank does not break the bank.
Pros:
Cons:

Incredibly efficient in fog creation and solution usage;
Quite affordable;
Outstanding performance;
Relatively small and portable;
Feels great in the hand.

Propane tank is not included.
2. Cardinal CMD65: A Commercial Mosquito Fogger with Insane Performance
This fog creating unit is something absolutely different. It comes from a company under the name Cardinal. The company manufactures such products as outdoor power sprayers, lighting, power equipment, and so on.
The folks at Cardinal are definitely not afraid to experiment, because Cardinal CMD65 is not just a simple fogger. It is also a blower and a duster! Since the device has a backpack-like construction and is equipped with a very high-powered brand engine, the creators of this product thought "Why not make use of the engine's full potential?", and fitted this gadget with more features.
Cardinal CMD65 is for big amounts of work: buying it only for backyard use would be like buying a jet to go to Walmart. Although it can be used as a mosquito fogger for a medium-sized backyard, this device excels at spraying a whole field of plants with an anti-pest insecticide, as it can hold up to 3.7 gallons of a solution in question.
The device's weight is 35 pounds and its dimensions are 8.3 x 6.3 x 10.2 inches. The fuel tank's capacity is 1.1 qt. Thanks to the additional features, you will get a lot of use out of Cardinal CMD65 during every season of the year! This gadget is a great combo solution for adequately combating mosquitoes, pests, leaves, debris, and dirt. The only main disadvantage of this particular product is its price, which is quite high.
Pros:
Cons:

Industry-grade performance;
Despite of being relatively heavy, it feels light on shoulders;
Useful throughout the year;
Versatile and capable of dealing with big areas;
Incredibly powerful motor.

 Quite pricey;
Not suitable for small backyards, gardens, orchards, etc.
3. The Best Compact Mosquito Yard Fogger: Smith Performance Sprayers Thermal Fogger
This fogger comes from a company that specializes exactly in sprayers of all kinds. They manufacture sprayers dedicated to each of the main industries where sprayers are used, namely industrial and contractor work, cleaning and restoration, turf and agriculture, and, of course, pest control.
With this company, you are sure to get a powerful tool that will fulfill its purpose to the fullest extent. Smith Performance Sprayers Thermal Fogger is a brilliant electric device that will exterminate all the mosquitoes in a wink. It can't carry any batteries, and it is powered by the electricity from the socket or its power supply, but it is made out of metal, so it is not exactly lightweight for a hand fogger, being 6 pounds.
Its dimensions are 8" x 12.5" x 11". The device is fitted with a 150 oz tank for insecticide, and the gadget will be able to emit dry fog up to 6 hours straight if its tank was topped off. It can be filled with both disinfecting solutions and insecticides, so it is multi-purpose.
The device can be used just as effectively indoors (halls, warehouses, greenhouses, livestock houses, etc.), as well as outdoors.
Pros:
Cons:

Multi-purpose and multi-application;
Sturdy construction;
Powered by electricity;
For extended periods of use.

Quite pricey;
Not suitable for small backyards, gardens, orchards, etc.
4. Black Flag 190107: An Excellent Electric Mosquito Fogger for Personal Use
Black Flag is a well-known and respected company in the industry of insect and pest control. They have operated since 1883, and they secured their reputable status as a brand by reliably and continuously delivering excellent anti-pest products. Black Flag 190107 is not an exception to the rule, as it is another great and high-quality handheld fogger.
Simplicity and effectiveness lie at the core of this device. It weighs almost 4 pounds; its dimensions are 14.8" x 11.1" x 6.9". It is electrically powered, so you will need an extension cord if you want to use the device over a big area.
It is a known issue with electrical foggers that they take a bit longer to heat, and this one does take a while before it can be used. However, when it is heated up, it disperses a very considerable amount of insecticide solution.
Pros:
Cons:

Relatively light;
Very easy-to-use;
Disperses an impressively potent fog;
Effective and quick evaporation process.

Limited by the electricity source;
Takes a bit longer to heat up.
5. Makita PM7650H – Another High-Performance Mosquito Fogger Machine
Makita PM7650H is another backpack-style mist-dispersing device on the list. However, this one is not a 3-in-1 offering, this device was created with the sole purpose of spraying insecticide on plants, and that is it. Being 19.2" x 23.7" x 25" and 36.6 pounds, this machine is quite heavy on the shoulders.
Makita itself is a very popular brand that delivers excellent home appliance tools that offer industrial-grade performance and durability. Makita PM7650H is a shining example of the company's attitude to manufacturing reliable products. This product itself has a big presence in the gardening community: you can see gardeners all over the world using this device.
This mosquito fogging machine has an incredibly powerful engine and a large reservoir of 3.9 gallons for the insecticide solution. This machine was designed with big problems in mind: using it in a small garden is not reasonable. This gadget is for big fields only.
Pros:
Cons:

Easily takes on acres and acres of plants;
Very powerful;
For long periods of mist spraying;
Comfortable heavy-duty padded shoulder straps.

Very expensive;
Maybe too heavy for some people.
6. A Wonderfully Petite Propane Mosquito Fogger: Repel 190397
The last fog-dispersing machine comes from a less-known company called Repel. Still, it does not mean that Repel 190397 or any other product from this brand is not on par with the other products on this list. This device is 19.2" x 10" x 17.6" and 3.6 pounds, and it can create a fog that will clear up after 5 minutes!
This gadget is highly portable, as it is not only light but also propane-based, which means that no cords will be able to restrict you in your movement when you are using this device. There are, however, two disadvantages with this product: it is pricey when compared to similar fogging machines, and it is a potential fire hazard (more than other gadgets on this list). So, it is not to be used indoors.
Pros:
Cons:

Highly portable;
Does not restrict your movement;
The created fog clears up quickly.

On the costlier side;
Possible fire hazard.
7. Bonus! The Best Mosquito Fogger Insecticide: Control Solutions Inc 82004505 Permethrin SFR Termiticide/Insecticide
No products found.
Fog- and mist-spraying machines are only a part of the equation. You can get the best one available, but without the right insecticide solution, the device will not be effective at all. Here is my favorite insecticide to use and to recommend to others. Control Solutions Inc 82004505 Permethrin SFR Termiticide/Insecticide it is long-lasting (90+ day residual), multi-purpose, and can be used in numerous areas (lawns, around buildings, gardens, landscapes, etc.).
Pros:
Cons:

Long-lasting;
Multi-purpose pest and insect control;
Work great in various areas.

 Pricier than the market average.
All About Buying an Outdoor Mosquito Fogger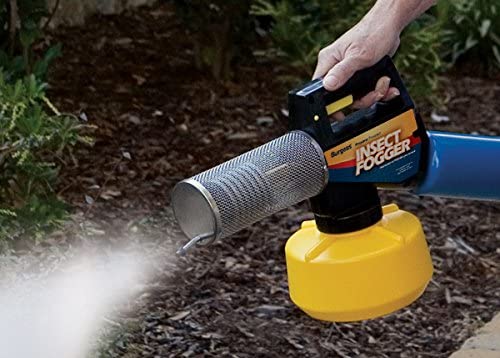 When choosing a fog-dispersing machine for insect control, there is just one thing that you should consider making a better final decision. Think of the areas that you will be using your device on, as they will define what kind of a machine you will buy.
Is it your small backyard garden you will be fogging? Then an electric handheld fogger is a way to go. Are you a fan of small camp trips to parks? Then maybe a device that is propane-based suits you better. Are you an owner of a field full of various crops? Then a backpack-style machine is just for you.
The one thing that definitely should be emphasized is the safe use of the machines. After all, fogging is a technique employed to exterminate insects with the use of chemicals. So, whichever device you will end up buying, read the instructions carefully! This cannot be stressed enough.
The handheld gadgets need to be carried like a suitcase, and the backpack ones have to be secured very tightly on you. Use the devices only in areas specified in the instructions.
Be aware of fire hazards. And never start working in the sprayed area before the mist of fog has settled down enough according to the instructions.
Related Post: Best Mosquito Spays and Repellents for Yard
Frequently Asked Questions Regarding Mosquito Fogger Machines
Here, I will answer the most popular questions on the web when it comes to such devices. I will try to keep the answers as short as possible, leaving out all the unnecessary information.
Do Mosquito Foggers Work?
Absolutely and categorically, yes! This technique is extremely useful in exterminating insects and pests in general. Fogging allows you to reliably and thoroughly get rid of undesired pests and just insects like no other method of insect control. Of course, fogging does not work in all areas and on all pests, but for the ones it does, it is always the top option.
How Do Mosquito Foggers Work?
They kill the mosquitoes that are already present in the fogged area and stop new mosquitoes from coming there for a specific amount of time. They do it by dispersing the insecticide solution into the air in the form of a fog. This kind of fog is filled with incredibly small droplets of the insecticide solution.
It sticks to all the insects in the fogged area, swiftly killing them. After the fog settles, the insecticide falls on all the surfaces in the area, in this way killing and deterring new mosquitoes.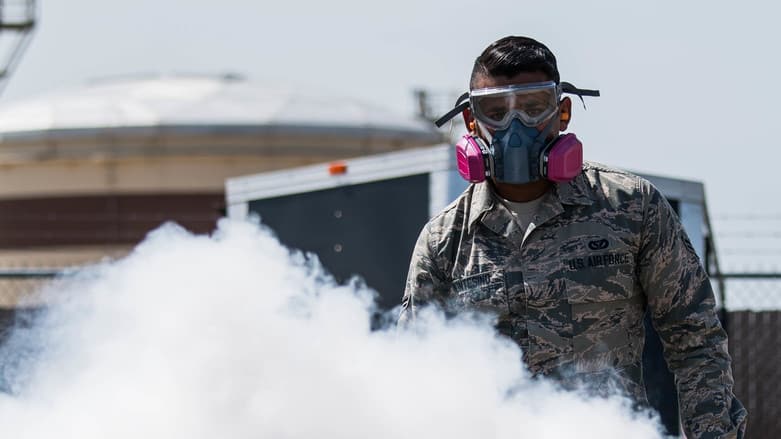 How Long Do Mosquito Foggers Work?
It depends on both the fogging machine and the insecticide solution. Efficient devices can pretty much guarantee whole 3 days of being mosquito-free with possibly even longer periods after the initial effect. However, it must be noted that the insecticide fog does not do anything to the larvae or eggs, meaning, you might get unlucky and get a batch of newly-developed mosquitoes right after the 3 days.
In that case, you will have to use your machine again, but this will surely kill all the annoying mosquitoes for good, and deter them for quite a while.
Related Post: Most Effective Tiki Torch Fuels Reviewed.
What Is the Difference Between Electric and Gas Powered Mosquito Foggers?
The main distinction between the two is the way they create fog. Electric ones are usually (but not always) ultra-low volume or cold foggers. They produce high pressure inside a special chamber to turn the liquid insecticide into tiny particles and spray it into the air. This solution works best with water-based insecticides. The gas-powered ones are known as thermal foggers: with heat, they vaporize the insecticide inside the heating chamber and release it.
However, there are such gadgets that use the thermal technique but are electric, and there are even fuel-powered machines with a motor.
When Should I Fog?
Mosquitoes are active 24 hours a day, especially in geographical areas where it is constantly warm, and the dampness is very high. However, these species are the most active during the hours when the sun is up, but it is not so intense. So, to kill the biggest amount of mosquitoes, you have to fog during the evening or at sunrise.
Related Post: Best Mosquito Dunks Reviewed.
Does Fogging Hurt Birds or Other Large Animals?
When the appropriate pesticide is applied correctly, the solution does not pose any threats to the wildlife, apart from the mosquitoes and similarly sized insects. Earlier versions of pesticides did hurt the wildlife, however, this issue is being constantly monitored by the government.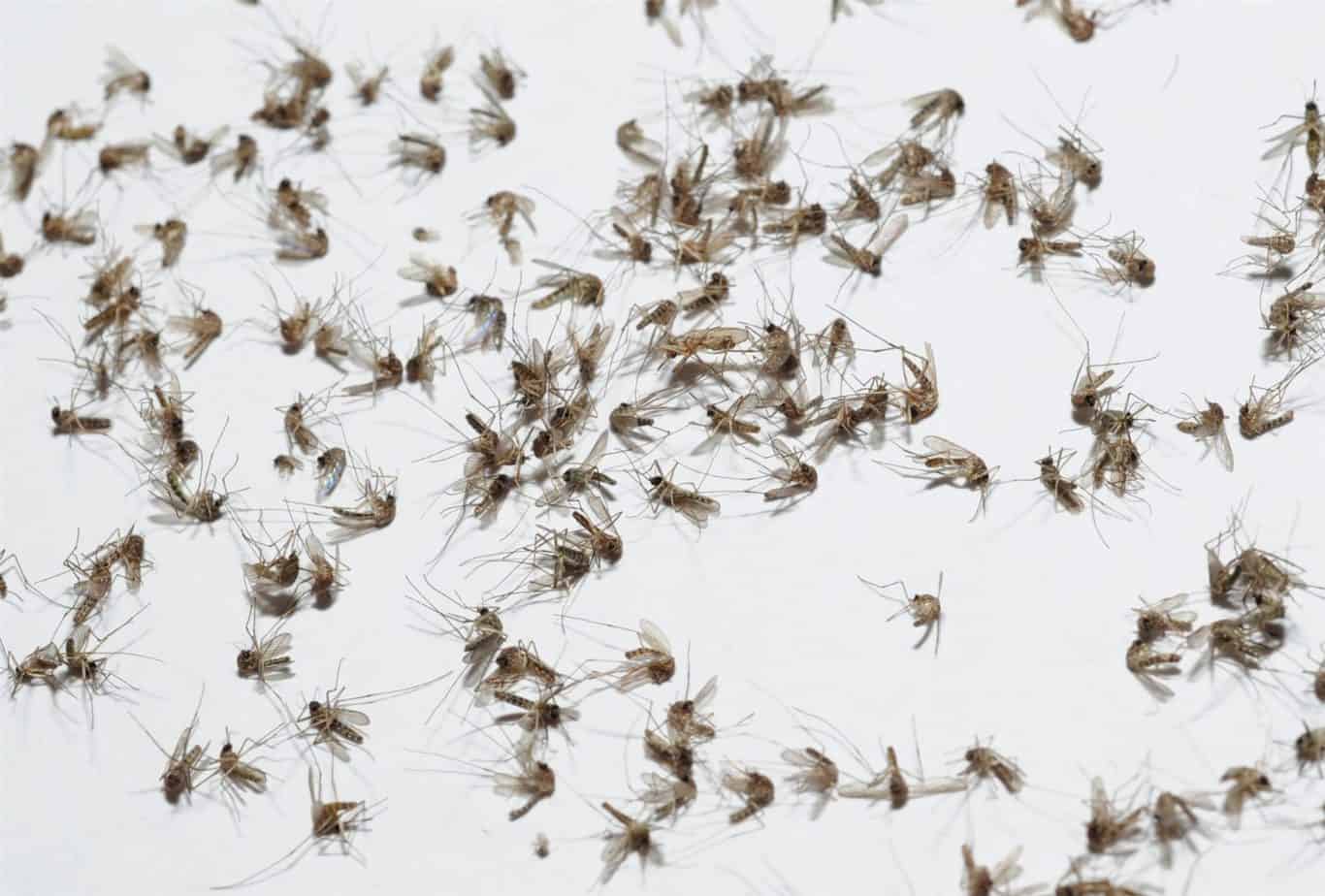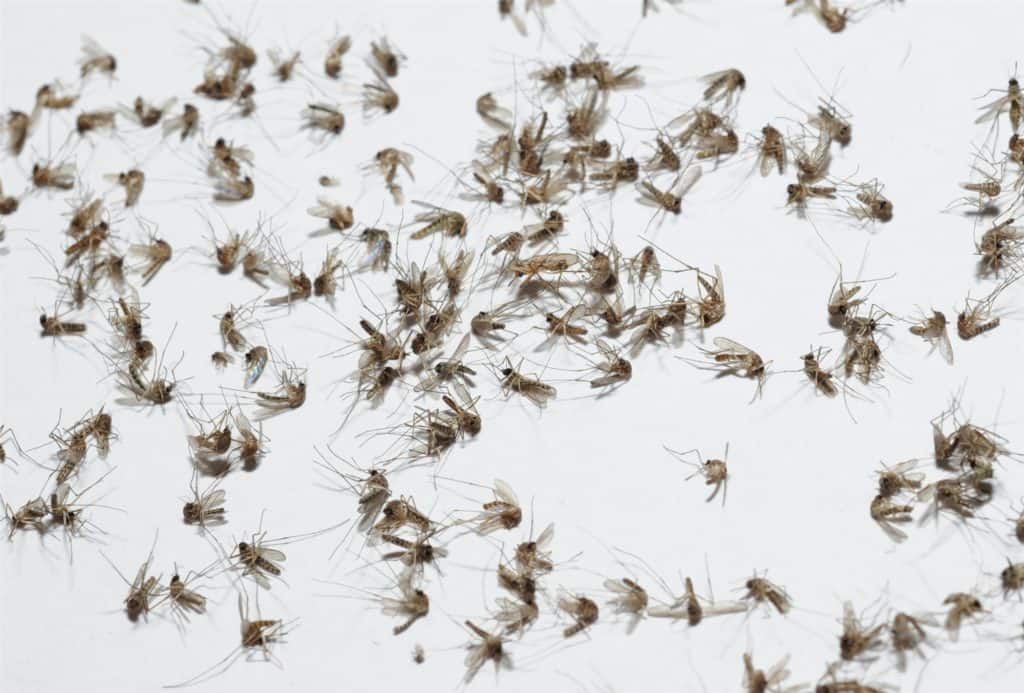 What Insecticide to Use with a Fogging Machine for Mosquitoes?
The insecticide that can target mosquitoes usually contains pyrethrin. This chemical compound also effectively kills flies, biting flies, gnats, and other similar annoying insects. This element is widely known and used in pest control. If you want quick extermination of annoying insects without any damage to the plants of yourself, then insecticides with this compound are the way to go. Sumithrin is another substance that is also used by government officials to combat mosquitoes.
Conclusion
Thank you for reading my article; I sincerely hope that you enjoyed reading it and got a lot of new useful information out of it. In this article, we went over important information regarding the foggers and even reviewed a number of them. Hopefully, choosing a fog-dispersing machine for personal use will not be a problem for you now. I would love to hear back from you! Did you like the article? Have I answered all your questions about such devices? Please tell me in the comments below!
References:
Fogging (insect control) (Wikipedia):
https://en.wikipedia.org/wiki/Fogging_(insect_control)
FAQs: Spraying for Adult Mosquitoes (Illinois Department of Public Health):
http://www.dph.illinois.gov/topics-services/environmental-health-protection/structural-pest-control/mosquito-spray-faqs
Spraying for Mosquitoes (Official Website of the State of Rhode Island):
https://health.ri.gov/disease/carriers/mosquitoes/about/spraying/