Hello, readers! Are you getting tired of spraying and scattering God knows what kinds of anti-insect solutions all over your body and property? I am, and I've been shoveling the market to find the alternatives that will not only be promising but really effective.
Yes, mosquitoes can be extremely dangerous for our health. They are known to transmit Malaria, different kinds of infection-borne fever, dengue disease, and many other illnesses that pose a real threat. And, in order to secure ourselves and our loved ones, we have to use all kinds of repellents. But shouldn't there be a more comfortable way to deal with them?
Well, I believe I have some good news for you. I've prepared helpful DynaTrap reviews that are about to revolutionize your pests prevention strategies and help you get rid of them both inside and outside the house.
Now, if you're eager to learn what this DynaTrap is about, then follow me through this article. Maybe, this product is what you've been so desperately looking for all this time!



DynaTrap Review
Overall Score: 4.8/5. A decent product that works just as advertised.
DynaTrap Insect Eliminator — the Ultimate Treatment
Specifications:
Coverage Area: Up to 1 Acre
Color: Black
Item Weight: 10.9 Pounds
Item Dimensions LxWxH: 13 x 13 x 20 inches
Target Species: Fly, Mosquito
While browsing the Internet, you might come across a multitude of electric devices that are said to be mosquito and gnat repellents, varying in sizes, prices, power supply, etc. I'd like to simplify the research for you and suggest DynaTrap as the best solution.
DynaTrap ratings score very well on all major retail platforms (mostly starting from 4.7/5 stars), though its price is slightly higher than for other appliances. And I can assure you, the trap is just the job and is worth it.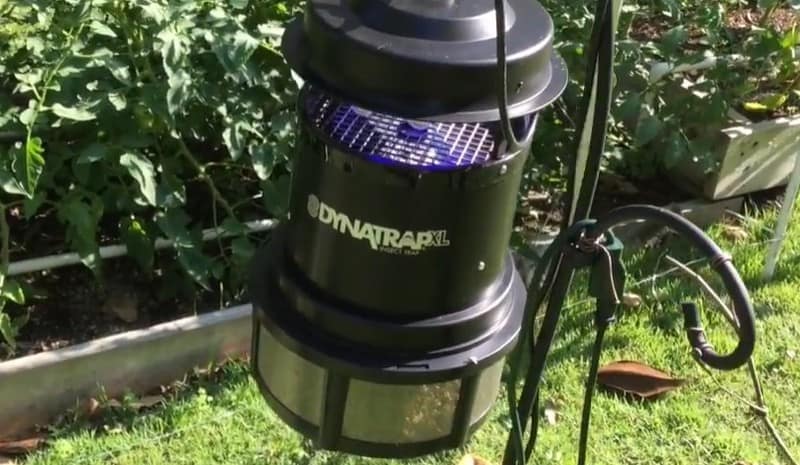 How Does DynaTrap Work?
The product consists of two main technological components, i.e. harmless UV radiation and a carbon dioxide fumigator. The UV technology acts as a strong bait for mosquitoes, gnats, and other winged beasts.
Mosquitoes find UV bulbs extremely attractive due to one good reason. They avoid direct sunlight because it's harmful to their water balance, and it can eventually kill them. Whereas blue light is softer and doesn't pose much threat to them, so they use it for navigational purposes.
On the other hand, CO2 acts as a disguise for the appliance. It poses as an actual carbon-dioxide-producing blood source for them since this element is emitted abundantly by humans and animals. These elements make a perfect trap.
How Effective Is It?
Many DynaTrap insect trap reviews claim that it provides a three-sectioned treatment for pests that spreads from the ground to the mid and high air. This ensures full area protection with the coverage of around 44,000 square ft.
Besides alluring insects to its bulbs, the trap is equipped with a vent that instantly drags by-fliers inside, where they are affected by heat and, eventually, die. The rapid and frequent motions of the vent are hardly noticeable and don't cause any disturbance to the people or animals nearby.
Unlike many others, the product has proven useful against more than just mosquitoes, but also bees, flies, beetles, moths, etc.
The Price
The price for this item is variable. It bounces from $80 to $160 depending on the prototype you've chosen. I personally consider it quite reasonable since you're paying not for a short-time solution but for an effective appliance that guarantees long-time safety and peace for your whole property and family.
The Application Process
Using the device is not rocket science. It should be simply placed in potentially swarmed areas, either inside or outside the house. The position is recommended to be at the approximate center of such a site so that it has an even coverage.
The battery-operated DynaTrap allows you to connect the device to normal outlets without any adapters. It's resistible to any weather conditions and isn't influenced by rain, hail, wind, or snow.
After the basket is filled up with insects, the container is easily opened with a gentle twist and can be cleaned with simple wet-wipes or other cleaning supplies.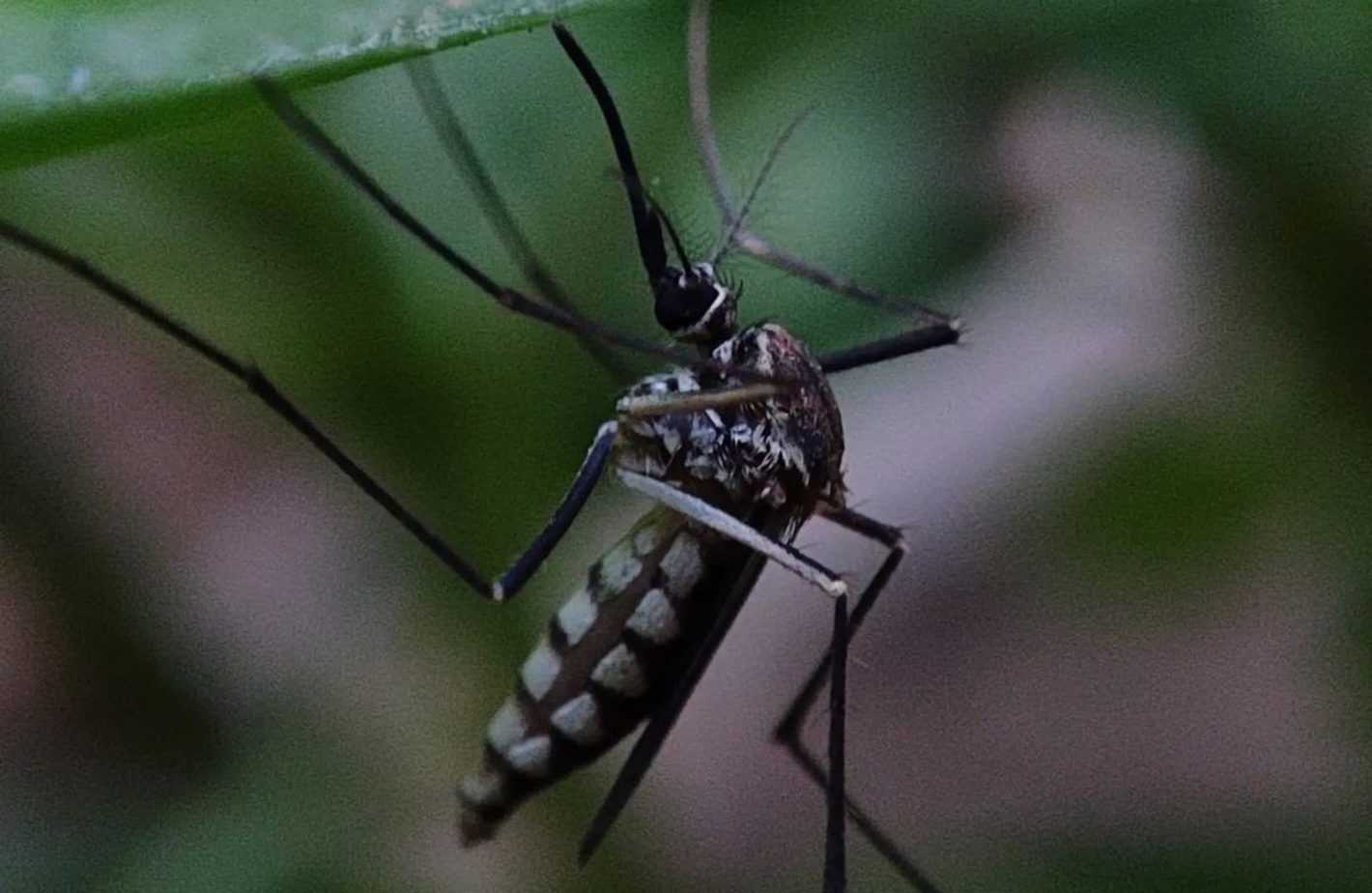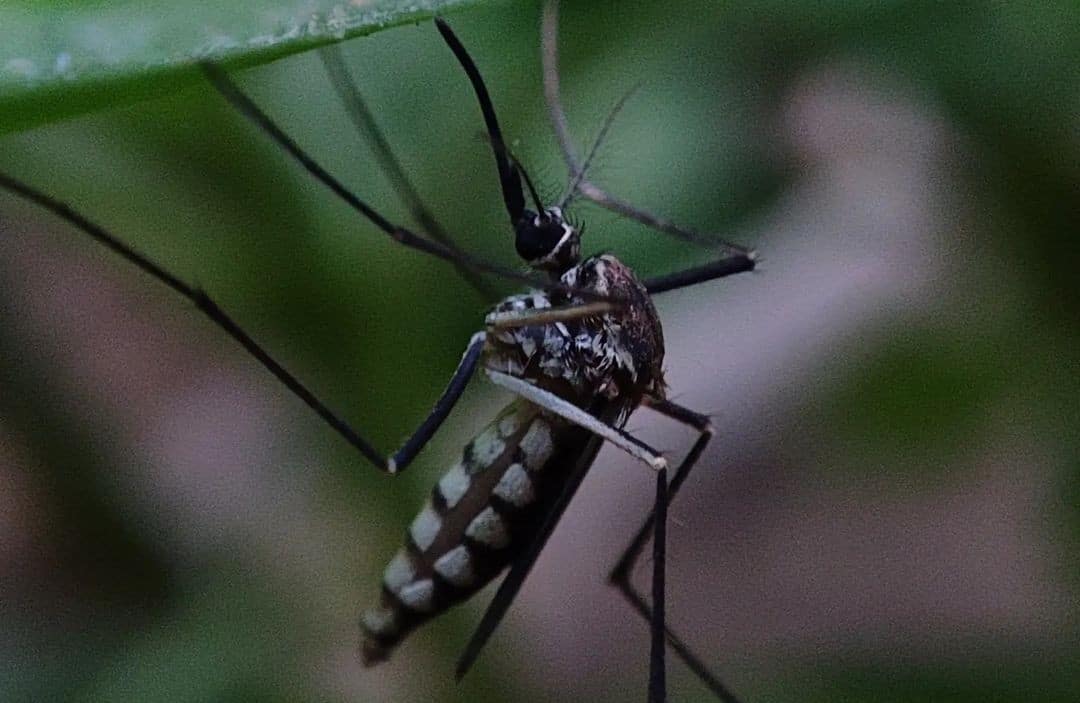 The Safety
Based solely on hi-tech technologies, the trap excludes any use of dangerous chemicals and pesticides used in mosquito control. Thus, making it completely innocuous for lawns, plants, and vegetation. You don't have to worry about any harmful impact on children or pets since it's completely friendly to your whole neighborhood. On the other hand, it's better to keep the little ones away so that they don't start playing with it.
Pros:
Cons:

covers a larger area than most e-traps;
resistible to all weather conditions;
easy to clean;
non-chemical.
DynaTrap DT1050 Review — a Stylish Solution
Specifications:
Coverage Area: Up to 1/2 Acre
Color: Tungsten
Material: 13 x 13 x 20 inches
Item Weight: 10.9 Pounds
Item Dimensions LxWxH: 10.5 x 10.5 x 14 inches
Target Species: Fly, Mosquito, Wasp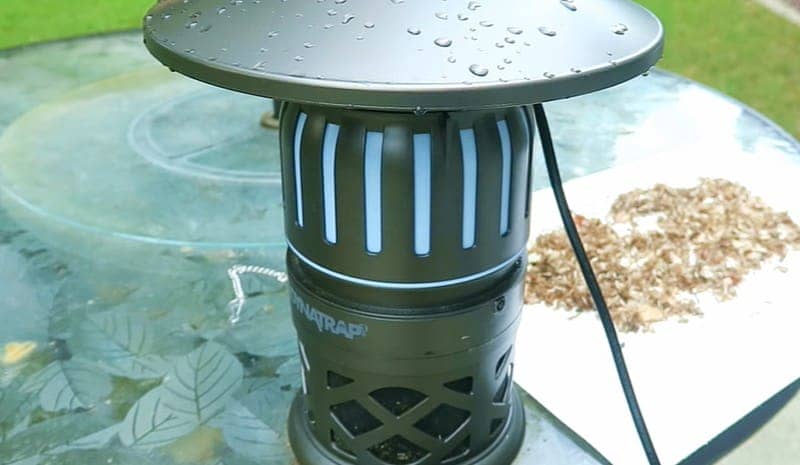 This honorable item is a smaller version of its DynaTrap big brother. Possessing the same properties as DynaTrap DT2000, it makes a great complement to gardens, lawns, and patios as a decorative insect trap that won't drag any unwanted attention to your insect problem. Due to its reduced dimensions, the product is cheaper than its larger prototype and is a great option for all kinds of households.
Though it has a more limited coverage area (approx. 22,000 square ft), it works as efficiently as expected. The device is also equipped with a long enough cable and a plug that fits perfectly in a normal-sized outlet.
Resistible to any weather conditions, the trap is suitable for horse barns, chicken coops, and other medium or small-size premises. And again, just like with the rest of DynaTrap products, this utility is harmless and doesn't pose any threat to either humans or animals. Just make sure that kids and pets don't fool around it as the equipment is quite fragile.
Pros:
Cons:

sized specifically for small areas and premises;
stylish and smart;
disguised as a path light.

might require bulb changing every 3-4 months.
DynaTrap Insect Trap with a Water Tray — Works for and Instead of You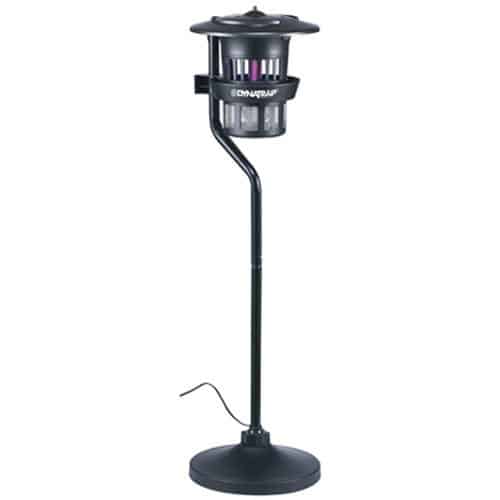 CHECK PRICE>>
Specifications:
Coverage Area: Up to 1/2 Acre
Is Electric: Yes
Color: Black
Item Weight: 15.62 pounds
Item Dimensions LxWxH: 12.5 x 12.5 x 45 inches
Target Species: Mosquito
A pole-fixed mosquito trap from DynaTrap is another chance for your garden or lawn to stay protected with a top-notch design and modern technology. This option is already equipped with a 44-inch holder that covers a wider area, thus ensuring a 4-way treatment of the property.
The surface is covered by a long-lasting titanium alloy that makes it durable in a humid and cold environment, as well as prevents corrosion and rust. Its fast and barely noticeable vent causes no major disturbance, but a low humming noise.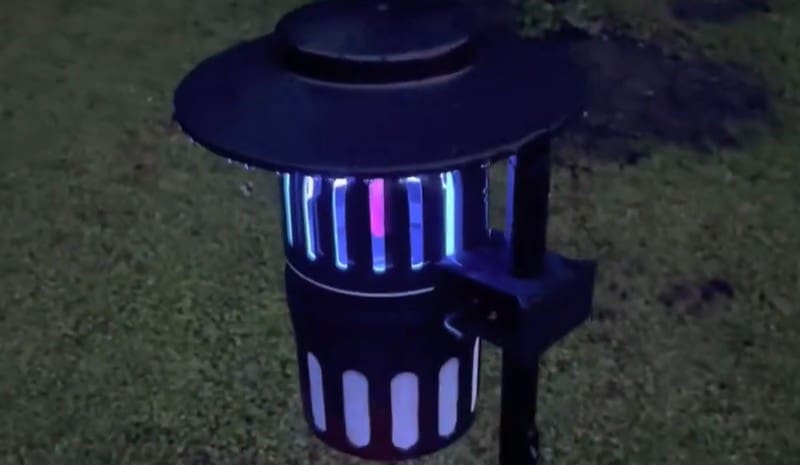 Moreover, a water tray, which is included in the product's packaging, collects rainwater and acts as an additional bait for egg-laying pests. The stand makes it placeable anywhere on the leveled ground, e.g. near path lights, doorways, garden houses, or simply on the lawn.
Pros:
Cons:

equipped with a holder;
has a water tray acting like another bait;
made of titanium preventing corrosion.
Tech Basis of Mosquito Traps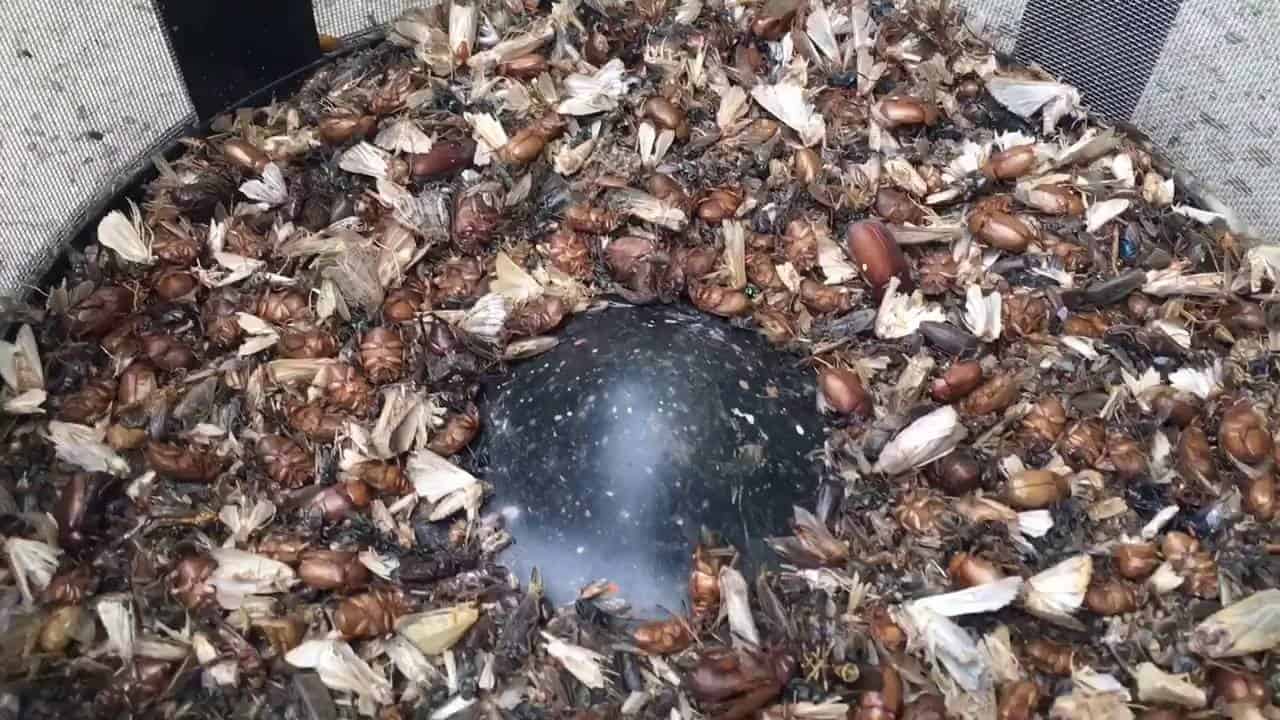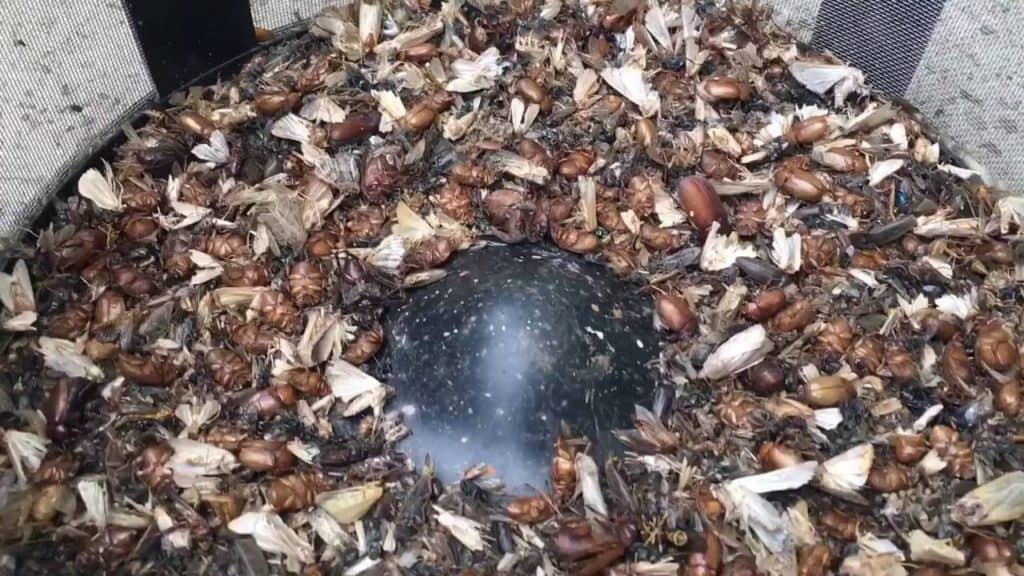 Alternatives to out-dated hazardous traps that involve UV technologies have conquered the market in the last 10 years. Their use has proven efficient as a substitute to noisy and chemically infused prototypes that often did more harm than good if they were effective anyway.
Modern traps are usually contrived by utilizing similar technologies, though their properties and use specifications may vary. This makes it difficult to fit the actual user's needs without knowing technical and manufacturing details. So, here's a list of the most frequently used technologies for mosquito traps:
UV light is a core technology for the majority of traps. Blood-sucking insects are limited in their vision spectrum and must scavenge sites for bright and constant light sources. They use them for enhancing their space navigation, as well as coordinating their flight from point A to point B.
The UV feature is designed to act as a fake light source that is to lure large groups of insects towards it. This provokes an increase in their concentration in a certain area, which leads to a more sophisticated catch.
The most efficient traps are normally equipped with bait. Its purpose is to ensure the highest possible efficiency of alluring mosquitoes towards a light source. The most popular substances used for provoking mosquitoes' attention are Octenol or CO2.
The first one has been losing its widespread use due to recent studies that expose the low potential of the component in fishing mosquitoes. Moreover, the element is sometimes considered hazardous as it's a derivational combination of light chemicals.
On the other hand, the latter has proven its unequivocal capacity to work as an attractant. The substance simulates a natural CO2 source that deceives insects.
Vents or other sucking-in devices are an in-built must-have of environmentally-friendly traps. They create a low-frequency vortex that drags the pests inside, leaving them caught in the device.
After an insect has been dragged inside, a combination of heating appliances is activated. The majority of considerably effective traps have some kinds of technologies circulating hot air inside the trap. They work as natural, non-hazardous mosquito killers that cause the intruders to overheat and dry up completely.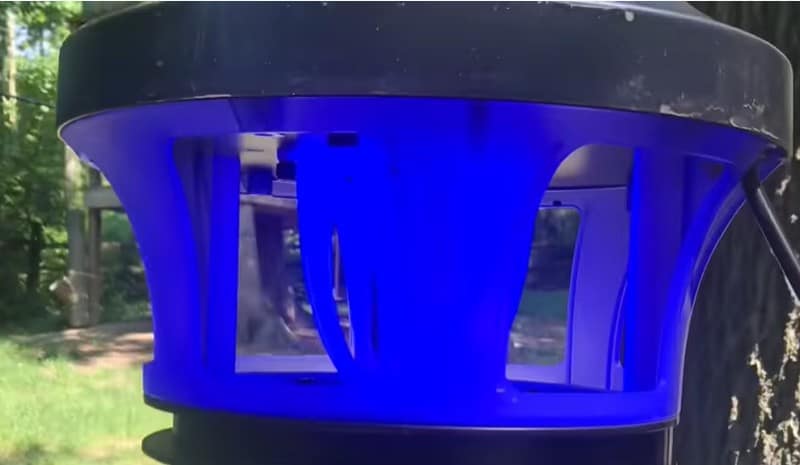 Other important features of traps are their power source, durability, and expected effectiveness.
Since an e-trap is designed for multifunctional use without any location limitations, reasonable manufactures always provide their device with a long-enough cord so that it can be placed both indoors and outdoors.
When connected to a power source, it's essential for a trap to be covered in all-weather-proof materials. But many famous brands have the tendency to forget about this detail, leaving their product highly sensitive to water.
If you happen to find a sophisticated trap that claims to be able to deprive you of any insects within the first instances of activation, don't buy it. It's most probably a horrendously composed ad and a waste of money. For you to see any results of a good trap, it takes from two to six weeks of constant activity. It takes time for a device to allure enough insects so that the results are noticeable for a human.
The array of insect trapping products is versatile in these components, combined one way or another. For instance, this DynaTrap mosquito trap review displays that the product meshes reliably most of the active and potent technologies that make it one of the best on the market.
Related Post: Best Outdoor Mosquito Misting Systems
DynaTrap and Others
Since all brands use the same technologies, you must be thinking that they should have evenly competitive products. That's not exactly true, and here are some good examples.
DynaTrap vs Mosquito Magnet
Specifications:
Coverage Area: Up to 1 Acre
Note: Propane tank is not included
Item Weight: 22.5 pounds
Item Dimensions LxWxH: 20.2 x 15.9 x 17.2 inches
Target Species: Fly, Mosquito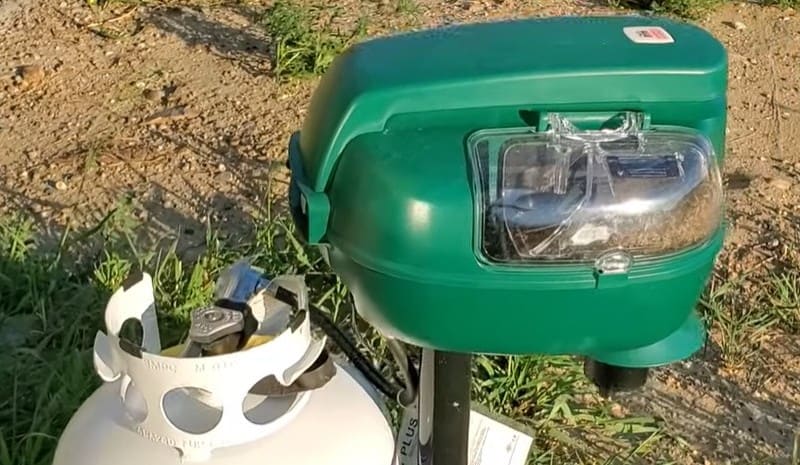 The main disadvantage of the Magnet unit is that it doesn't seem to be very eco-friendly. It requires a sufficient amount of Propane, which is strong, but it's quite harmful to people and animals. Also, there have been multiple reviews claiming that the machine would break down in less than a season of use.
DynaTrap vs Flowtron
Specifications:
Coverage Area: 2000 sq. ft.
Black Light 120 Watts
Item Weight: 25.1 pounds
Item Dimensions LxWxH: 13 x 13 x 26.25 inches
Target Species: Fly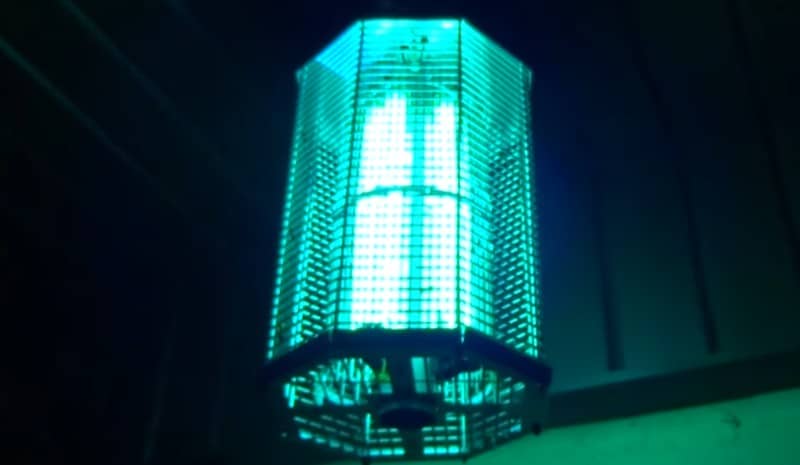 Though I consider the latter very useful for fighting insects, it has two major flaws that deter me from buying it again. First, it's extremely energy-consuming due to its strong light emissions. Second, after two or three hours of working, it overheats so much that it's easy to get a thermal burn if you touch it.
Mega Catch vs Mosquito Magnet
Specifications:
Coverage Area: Up to 1.5 acres
Color: Black
Batteries: 1 Product Specific batteries required. (included)
Item Weight: 19.56 pounds
Item Dimensions LxWxH: 12.5 x 14.5 x 22 inches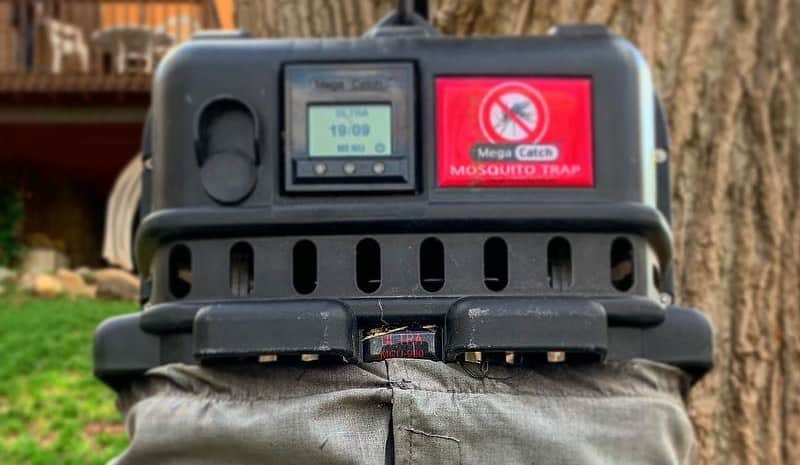 Right, so the Mega trap gives me a lot to think about. It's effective and quite long-lasting. But there is a tiny problem, it's huge as compared to DynaTrap or Magnet. Moreover, it doesn't really work to its full capacity unless it's equipped with a CO2 container, which, unfortunately, doesn't come with the package.
FAQ

How Does DynaTrap Work?
It works by emitting UV light and carbon dioxide as baits, followed by a vent sucking in insects. In the end, the pests are roasted by the strong heat inside the device.
Related Post: Best Tiki Torch Fuels to Repel Mosquitoes
Is DynaTrap Effective Against Severe Infestation?
Yes, indeed. The trap can also be useful against fleas, bees, stink bugs, etc.
How to Clean DynaTrap?
You can get rid of the trapped insects by gently twisting the container that will give you access to the buffer. You can apply both dry and wet cleaning.
Where Should I Place My DynaTrap?
It can be placed anywhere around the household. The preferred position is generally in the middle of an infested area.



The Bottom Line
There you have it, one of the most detailed reviews on DynaTrap insect trap. Remember, it's not about the product itself, it's about knowing what you're looking for and being able to determine your priorities when fighting back against mosquitoes.
I hanker to hear what you think about this device. Have you used it before? Or, you're just browsing for possible options? Feel free to comment down below!
References:
DynaTrap Products: How Does It Work? (Woodstream Corporation):
https://www.dynatrap.com/how-it-works
Ultraviolet (UV) Radiation (U.S. Food & Drug Administration):
https://www.fda.gov/radiation-emitting-products/tanning/ultraviolet-uv-radiation
Pesticides Used in Mosquito Control (Oregon State University National Pesticide Information Center):
http://npic.orst.edu/pest/mosquito/mosqcides.html
Why You Should Trust Pest Control Hacks?
We know that pests are nasty neighbors, and it can take months to eliminate them without the right approach. Our experts use their own experience to compile articles and guides that are introductory and informative. Our authors' opinions are independent and based on the results of practical testing of pest control tools. We do not notify manufacturers of testing of their products and do not receive payment from them for posting their items. Also, our texts are never submitted to company representatives for proofreading before placement. On the site, you will find exclusively objective ratings and reviews.