What is the first thing that comes to your mind when you hear someone say "mosquito"? Well, you definitely won't feel happy at that moment. Mosquitoes are the most annoying insects that are known to humankind. They disturb your sweet dreams and can be the reason for many diseases. According to EPA, these insects can even be a contamination source of malaria, West Nile, and dengue viruses.
Pros
Protect You from all kinds of annoying bugs.
Completely weatherproof. Perfect for patio protection.
Best Indoor Mosquito Zapper
Pros
Protect You from all kinds of annoying bugs.
Best Mosquito Zapper
Pros
Completely weatherproof. Perfect for patio protection.
For over 25 years I have been studying mosquito behavior, trying out all possible ways of getting rid of those insects. I single out two main ways to fight them – by using various chemicals, or by installing a mosquito killing device. Both ways have their advantages and disadvantages. They aim to get rid of mosquitoes as quickly as possible, however, not both of the methods are equally safe.
Top 9 Best Mosquito Killers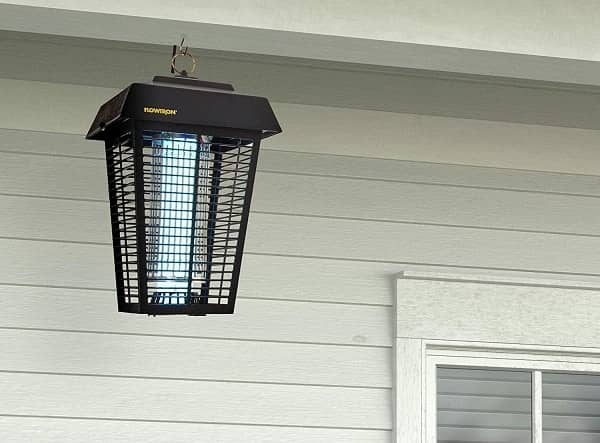 So, what kills mosquitoes? A mosquito killer is a device or product that has been invented to help people get rid of mosquitoes. With so many of them on the market today, people get puzzled and have a hard time choosing the appropriate one. Continue reading my mosquito killer reviews to find out more about such products and to get a clear idea of which one you need.
1. LIV Smart Mosquito System – Best Repellent With Wide Area of Coverage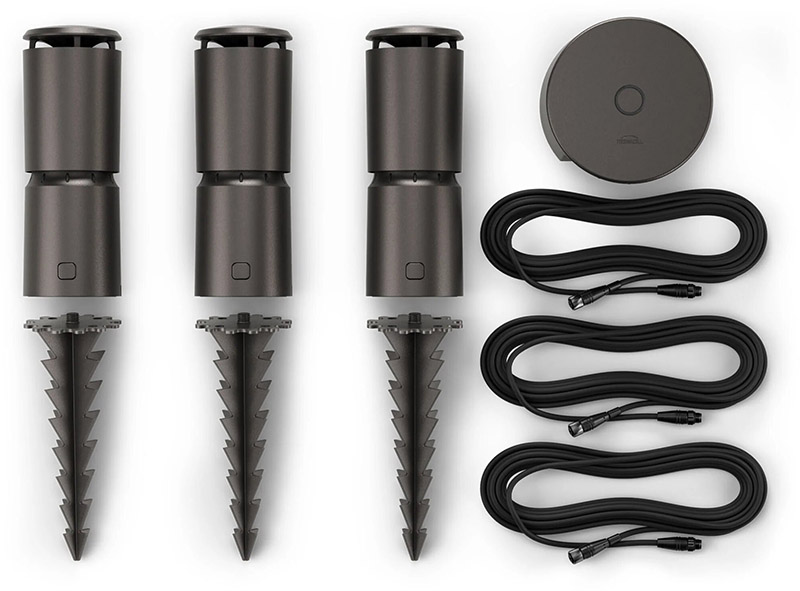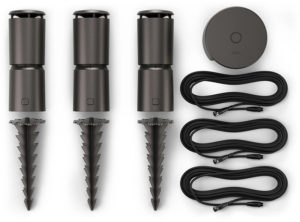 Specifications:
Coverage area: up to 20 ft zone for each repeller
Kit contains: 3 repellers, 1 smart hub, 3 mounts, 3 ground stakes, 3 cables of 24 foot
Work hours: each cartridge works for 40 hours
Item Dimensions LxWxH: 9.5 inches x 3.5 inches x 3.5 inches
Warranty Description: 3-year total coverage
Target Species: mosquitoes that spread Zika Virus, West Nile Virus, Encephalitis, and Chikungunya.
The Thermacell LIV Smart Mosquito Repellent System is a low-maintenance innovative solution to your mosquito problem that will last throughout the season. It's a set of repellers that contain refillable cartridges with metofluthrin. At a concentration of 5.5%, this pyrethroid insecticide is potent enough to control mosquitoes across the wide species range found globally. This includes the pests that carry diseases such as Chikungunya, Zika, and West Nile virus.
Each repeller, measuring no more than 9.5" x 3.5" x 3.5" of sleek design, can cover 20 feet. The set contains four, which means you can experiment with spacing and find the most efficient layout. Each comes with two mounts to choose from. The set includes 1 smart hub, 4 repellers, 4 24-foot cables, 4 standard mounts, and 4 ground stakes in total. One thing you notice immediately about the LIV system is its aesthetic appeal; it's clear a lot of creative thought has gone into its appearance. Apart from being unobnoxious, it's very easy to service; all you need to do is refill the cartridges as required. You'll know when to do it because the LIV+ app will tell you. It also lets you schedule on/off times for the system and set it on a timer.
The LIV Smart System is a truly outstanding solution. Quite predictably, the many benefits come at a cost, in this case financially. This is not what you might call a budget-friendly solution. Given the fact it will last you for many seasons, though, it's well worth it. Add a three-year warranty, and you get a smart device you can count on. I always use it whenever I want to make sure I have a mosquito-free party on my patio.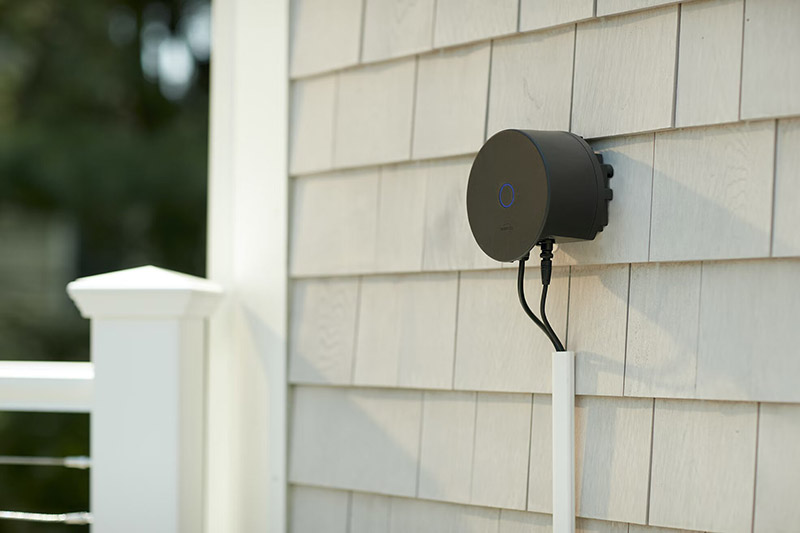 Pros:
Cons:

durable;
does not require batteries;
contains powerful formula inside;
each repeller covers 20ft zone;
trustable developer.

not the most affordable compared to other options on the list.
2. Flowtron BK-80D 80-Watt Electronic Insect Killer, 1-1/2 Acre Coverage – Best Mosquito Zapper
Specifications:
Coverage Area: of up to 1-1/2 acres
Color: Black
Material: Metal
Item Weight: 8 Pounds
Item Dimensions LxWxH: 11 x 11 x 18.5 inches
Flowtron is a best-selling company that specializes in various outdoor products. It has been a leading company for almost 100 years. It manufactures some of the widely popular and effective mosquito killing machine models. Recently, the company grew even larger. Now, besides the production of mosquito killers, they also develop garden and lawn products.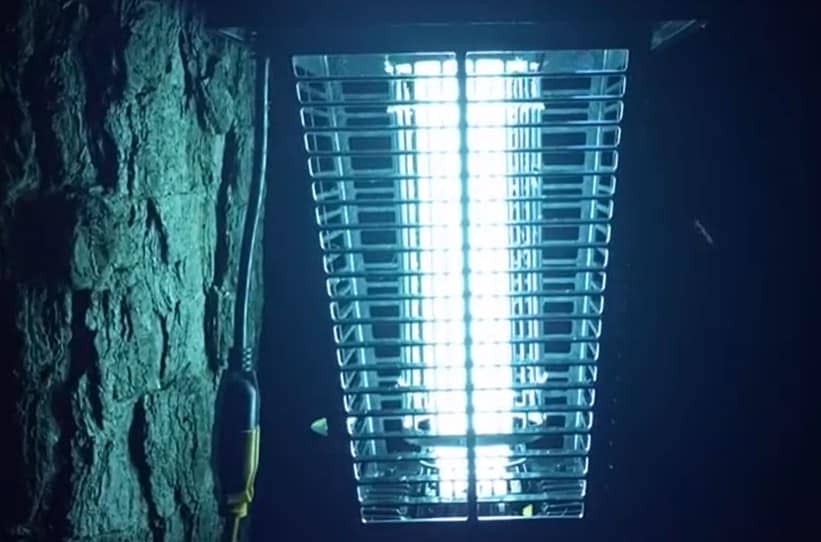 The BK-80D killer model is the highest efficiency mosquito zapper that you could have ever found. If you try out this miracle device, you can be definite that mosquitoes will never disturb you again. Its main advantage is that it causes absolutely no harm to the environment, as it doesn't release any sprays or poison.
This is the best mosquito killer, which is completely electrical and pretty cheap to run. It works on an ultraviolet bulb that is, by the way, easily replaceable. The Flowtron zapper leaves no chances for the mosquitoes to survive.
Pros:
Cons:

Grid doesn't clog up;
Completely weatherproof;
Cheap to use;
2-year warranty.

Additional cartridges are expensive.


3. Control Solutions Inc 82004505 Permethrin SFR Termiticide/Insecticide, 32oz – Best Outdoor Mosquito Killer Insecticide
No products found.
Control Solutions is a chemical manufacturer that produces substances for pest control. Personally, this company is my favorite when it comes to buying a powerful insecticide.
Permethrin SFR is one of the manufacturer's best creations. So, how does it work? Just apply it on your lawn, plant, or soil and wait about 30 days to see results. The reason I like this product so much is because of its versatility. It is a powerful and amazing concentrate that can fight mosquitoes, fleas, wasps, ants, termites, flies, and other creatures.
Pros:
Cons:

High permethrin concentration;
Simple to use;
Long-lasting (up to 3 months);
Versatile.

Strong odor;
Not safe for pets.
4. Burgess 1443 Propane Insect Fogger for Fast and Effective Mosquito Control in Your Yard – Best Mosquito Fogger
No products found.
Specifications:
Item Dimensions LxWxH: 16 x 12 x 7 inches
Item Weight: 4.27 pounds
Is Electric: Yes
Target Species: Fly, Mosquito
Performance: an average of 10 minutes to treat a 5,000 square foot yard
Do you know what the Fountainhead Group is? If you do, then you must be already familiar with one of its brands – Burgess. Under this brand name, the company distributes several fogger models, which include the one that I am going to tell you about.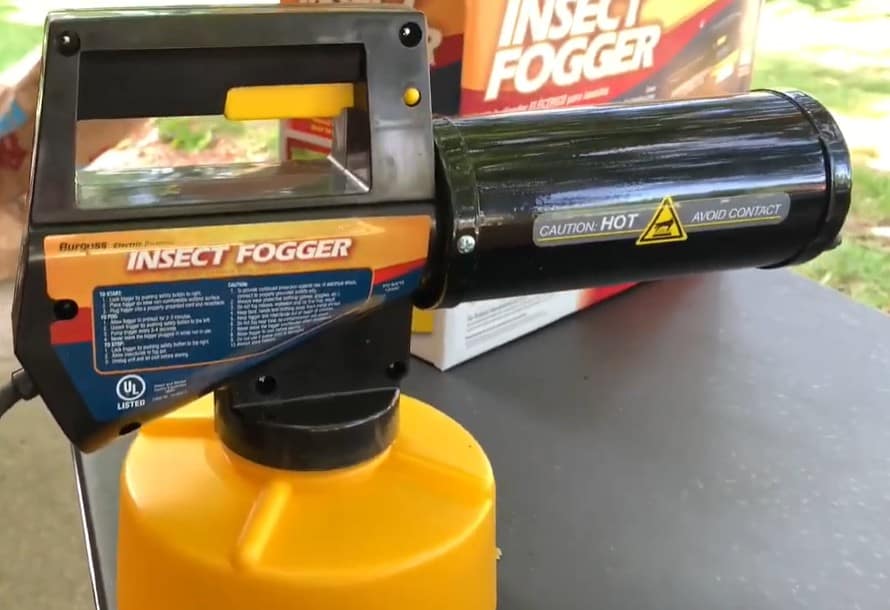 When it comes to buying a fogger, I always recommend this one. It is considered to be the best mosquito killing machine due to its high effectiveness. It is one of the fastest insect killers on the market. This portable mosquito killer is a thermal one, so it should be used only outdoors.
It provides amazing results not only in destroying mosquito families, but also other bugs, such as biting flies. Also, it is a great advantage that you won't spend a lot of time using it. You will need only 10 min to cover 5,000 sq feet.
Related Post: Best Mosquito Mist Systems Reviewed
Pros:
Cons:

Portable (doesn't need to be plugged in);
Safe fog;
Long-lasting result;
Lightweight.

The liquid tank is too large
5. Summit Responsible Solutions Mosquito Bits – Quick Kill, 30 Ounce – Best Mosquito Bits
Specifications:
Active Ingredients: Bacillus Thuringiensis Subspecies Israelensis Solids , Spores And Insecticidal Toxins 10.31 Pct
Item Dimensions LxWxH: 12 x 12 x 9 inches
Item Weight: 1.87 pounds
Coverage Area: Up to 2000 sq. ft.
Target Species: Mosquito
When I need this type of product, I always trust the Summit Chemical company. It manufactures the highest-quality bits that are not only environmentally sound but also effective.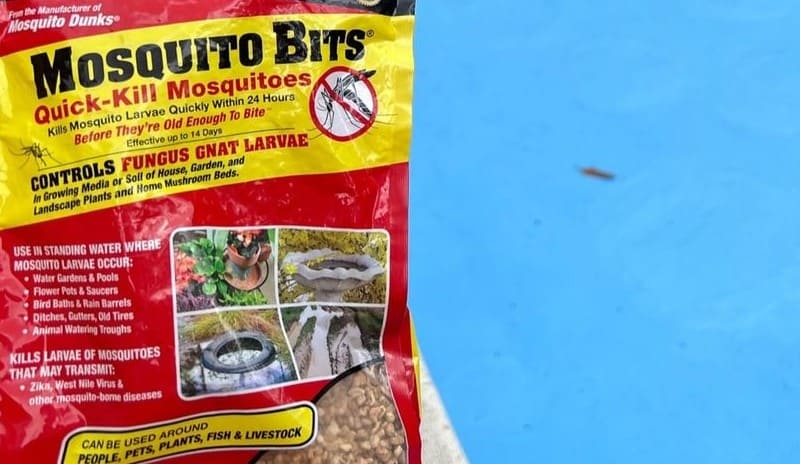 This product has been designed specifically to get rid of insect bodies in any swampy area, or any other water body. Its main advantage is that it does both – kills the mosquitoes and prevents them from developing again. You will see the results within a few hours after using the bits. It is the best outdoor mosquito killer, as it is said to be completely safe and can even be used for various farming operations.
Pros:
Cons:

Kills large populations very quickly;
Lasts for a long time;
Can be used for soil;
Certified and eco-friendly.

Works only for mosquito larvae.
6. Crioxen Indoor Plug-in Bug Zapper: Small Yet Effective Fly Killer

No products found.

Traditionally, bug zappers are quite large devices that take up a lot of space and buzz quite loudly. But not the Crioxen Indoor Plug-in Bug Zapper. It works the same way as full-size appliances but is much more compact and can even be plugged into the outlet next to your bed. If you are tired of fighting flies and mosquitoes, this model will be a real godsend for you.

The device is compatible with any 50-60Hz / 100-120V power outlet. One unit is sufficient for use in areas up to 300 square feet. It is not the highest for bug zappers, but good enough for a tool of this size. If you need to kill insects in several rooms at once, it is better to buy several devices. It is very quiet and has a night mode so that its bright light does not irritate you.

It uses an LED lamp that emits ultraviolet light to attract insects and an electric charge to kill them. As it kills on direct contact, it is indeed effective against many flying insects. It is non-toxic and safe for pets and humans. The upper grill reliably protects against accidental contact and electric shock. This product is easy to use: you just need to plug it into an outlet where you want it and press its power button. But it should be regularly cleaned of insects that accumulate in a special compartment. The item comes with a brush for easy cleaning of a grill from flies and mosquitoes.
Pros:
Cons:

Compact design;
Quiet;
Eco-friendly;
A brush is included.

Small coverage area;
Cannot be used outdoors.
7. LIGHTSMAX Solar Powered Light, Mosquito, and Insect Bug Zapper-LED/UV Radiation Outdoor – Portable & Electric Mosquito Killer
No products found.
LIGHTSMAX has reached its popularity by becoming the number one seller of various household products of exceptional quality. It manufactures various products that help get rid of mosquitoes, flies, pests, and other unwanted insects.
One of the best company's products is this outdoor portable mosquito killer. It is solar-powered, which makes it worth the price. You can mount it anywhere in your garden or lawn so that it lights up the desired territory. The mosquito killer lamp can work both in the day and at night.
Also, this product is completely environmentally friendly, as it doesn't use any chemicals to destroy the insects. Moreover, you will not have the necessity to take it inside every time it rains.
Pros:
Cons:

Simple installation;
Versatile and effective;
Chemical-free;
Portable;
Attractive design.

Doesn't work well in winter;
Not suitable for areas with little sunshine.
8. BLACK+DECKER UV LED Light Bulb Electric Bug Zapper for Indoor & Outdoor Use – Best Indoor Mosquito Killer
No products found.
Specifications:
Coverage Area: Up to 500 sq. ft.
Color: White
Is Electric: Yes
Item Weight: 14.9 Ounces
Item Dimensions LxWxH: 36 x 42 x 45 inches
Target Species: Fly, Bee, Mosquito, Gnat, Wasp
Black+Decker is a world leader in manufacturing and selling power tools, home cleaning devices, garden tools, and other appliances. Besides all those products, they also produce powerful mosquito killers.
This electric indoor mosquito killer was designed to make your life much easier and pleasant by effectively getting rid of mosquitoes and other harmful insects. The product uses effective techniques that are safe for humans and pets because they don't involve any sprays and chemical substances.
Moreover, the installation won't take long. Just screw it into a bulb socket, and that is it. Also, when you notice that the bulb needs cleaning, all you have to do is take off the cap, and all the insects will fall out.
Pros:
Cons:

Noise-free;
Non-toxic;
Portable;
Very easy to clean;
Effective for 500 sq feet.

Designed only for mosquitoes.
9. Mega-Catch Pro 900 Ultra Mosquito Trap – Commercial Mosquito Killer Machine
Specifications:
Coverage Area: Up to 1.5 acres
Color: Black
Batteries: 1 Product Specific batteries required. (included)
Item Weight: 19.56 pounds
Item Dimensions LxWxH: 12.5 x 14.5 x 22 inches
Mega-Catch is a highly popular mosquito killing machine's brand. All of them are extremely powerful and insanely effective. The only disadvantage is that not everyone can afford to buy such a machine.
This killer machine is a great option because it lures in mosquitoes in different ways, which makes it much more effective than other similar traps on the market. No chemicals are being used during that process.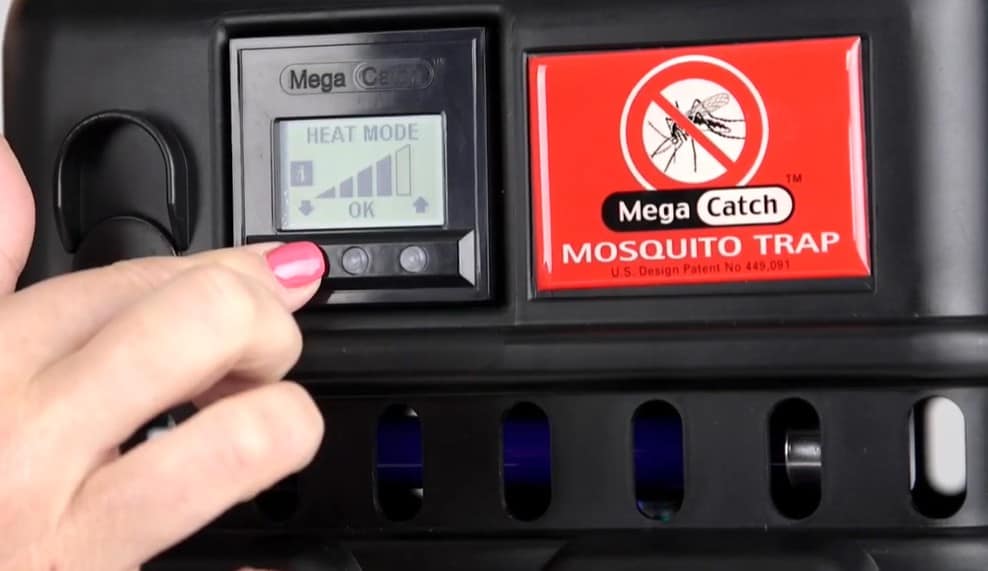 The mosquito killer device uses LED lights and CO2 to attract insects. When it detects a bug nearby, a fan turns on and sucks it inside. Then the insects get moved into a container, where they naturally die.
Using Mega-Catch regularly during 6 weeks will allow you to reduce the mosquito population in your area.
Pros:
Cons:

Very effective and powerful;
Safe for humans and animals;
Kills all kinds of unwanted insects;
Covers 1.5 acres.

Has to be regularly cleaned;
Mega expensive.
Buyer's Guide and FAQ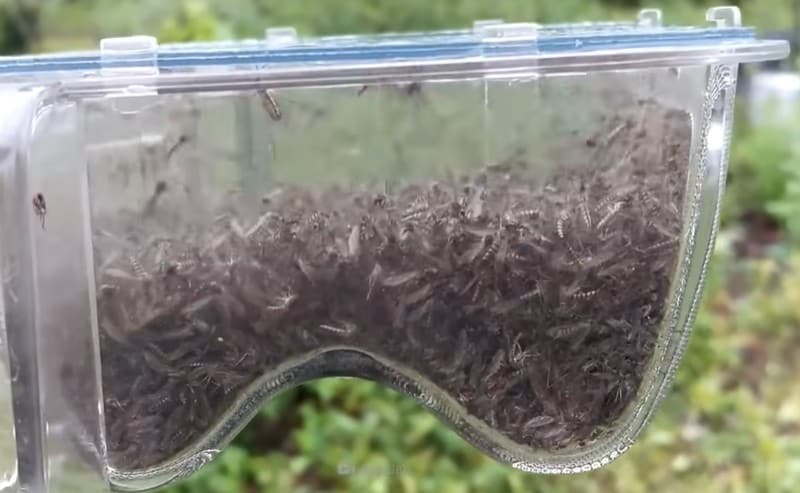 Now that you are familiar with all kinds of mosquito killers, let's figure out which one exactly you need. Each type of product is designed for usage in different areas. So, the main thing to consider before making the actual purchase is to think of the place where you plan to install and apply that device.
Here is a list of the most popular devices and products to fight such annoying insects as mosquitoes:
Mosquito zappers. This device is used for outdoor areas only. They are a good choice when you want to kill a big amount of mosquitoes quickly. But sometimes the zappers tend to attract wrong mosquitoes, that is not the biting ones.
Permethrin insecticide. It is the most effective mosquito killer that acts in minutes, and its effect lasts even up to 3 months. It is used outdoors only. You can spray this solution on any surfaces, including your house, lawn, and more.
Mosquito foggers. They use fog to kill mosquitoes and other insects. Thanks to such a method, you may be sure that your garden and lawn will be free of those insects for almost 3 days.
Mosquito bits. This natural product is made of specific soil bacteria. It can be spread over various surfaces outdoors, but it will be best effective in water bodies.
Lightbulb zapper. The bulb is a mosquito-killing device that can be used only indoors. This type of product is the best choice if you are looking for a device that will destroy all of those annoying insects inside your house.
Mosquito traps. They are highly effective, available in different price ranges, and can be used in different territories. You should be very careful if you have any pets or children, as it is not as safe as all other types of mosquito killers.
Any of the above-mentioned products to kill mosquitoes will do a great job of helping you get rid of those unwanted and noisy insects. Choose the type that suits your needs, and you will forget the sound of a flying mosquito.
Are Mosquito Killers Dangerous for People?
Safety is a very important factor that must be considered before purchasing any type of mosquito killer. This is because not all models are safe for people and pets. Some of them contain harmful chemicals. Even the usual mosquito yard spray can be dangerous, as it can cause an allergy in some people.
Also, please be very careful when using mosquito insecticide and bits. They are extremely dangerous when swallowed. Make sure that you store them in a place unreachable for children and pets.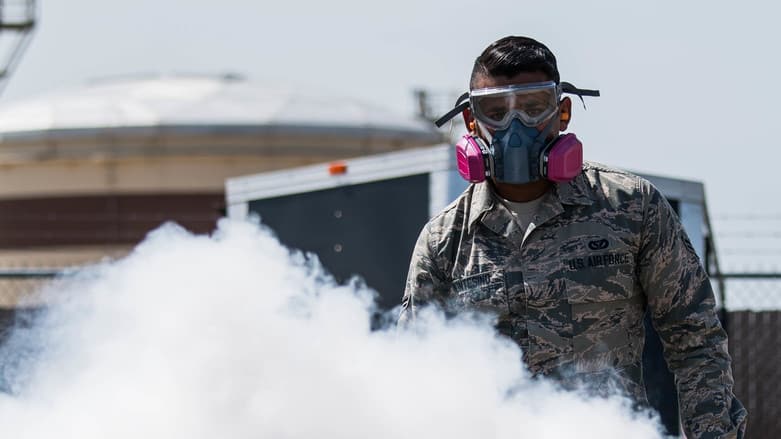 Always wear protection when using insecticides
Are Mosquitoes Attracted to UV Light?
All of the bug zapper devices use UV light to attract mosquitoes. But is it as effective as any other mosquito killing machine? The truth is that the UV light products attract other insects more than actual mosquitoes. And there is no guarantee that the dead mosquitoes that you find in the zapper are the biting ones.
Moreover, according to Wikipedia, a couple of years ago, a study of the zapper effectiveness was conducted. It revealed that only less than half of the mosquitoes which were killed in the machine were the biting ones.
This doesn't mean that such devices don't work for mosquitoes at all. They work. But they are not as effective as other mosquito killing machines.
Related Post: Best Mosquito Coils Reviewed.



How to Control Mosquito Population Near my Home?
Mosquitoes are very vicious insects, as they tend to spread dangerous diseases. But controlling them is very difficult, and sometimes even impossible. Let me tell you why. According to the study conducted by NY State University, some of the mosquitoes can travel miles from their breeding place. It means that in most cases, it will be impossible to find their breeding site and to destroy it.
However, there are many ways to minimize the appearance of these insects in your house and on your lawn. Here are the steps that you can take to stop the mosquitoes from spreading:
1. Find and destroy any of the breeding sites around your lawn. Many mosquitoes lay their eggs in various water bodies. If you add, for example, mosquito bits, in there, you will destroy the site and can be sure that no new mosquitoes will appear from there.
2. Use mosquito killers wherever possible. If you use one outside your house, you will see less of them inside. That's a proven fact.
3. Talk to your neighbors. Ask them to look for mosquito sites on their lawns and destroy them.
4. Keep ponds clean. If you have algae growing in your pond, make sure you remove it. Mosquitoes eat it, and if you get rid of algae, mosquitoes will more likely look for some other spot.
Follow these steps to stop the mosquitoes from spreading. But remember that even the best mosquito killer machine cannot give you a one hundred percent result.
Related Post: Spartan Mosquito Eradicator Review.
The Bottom Line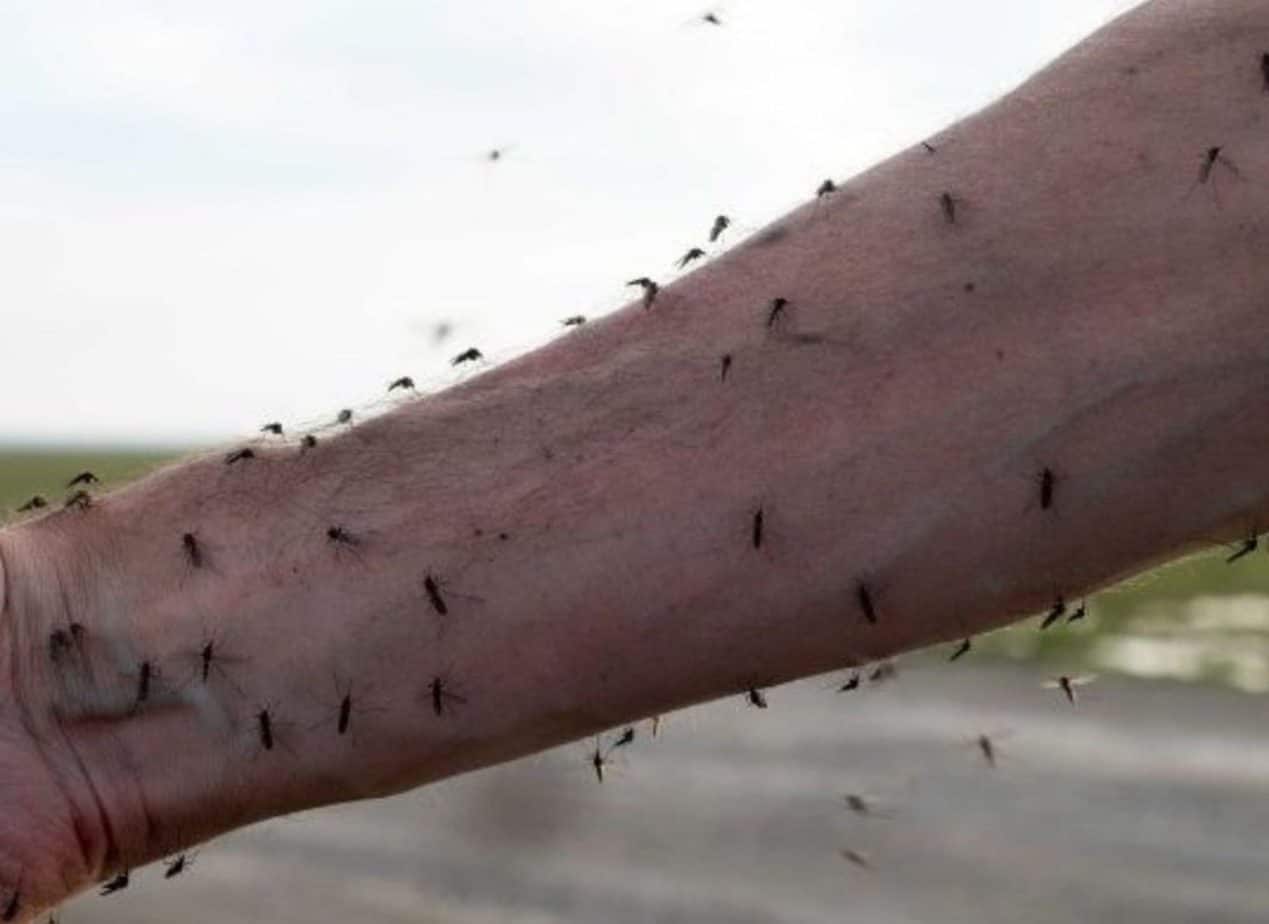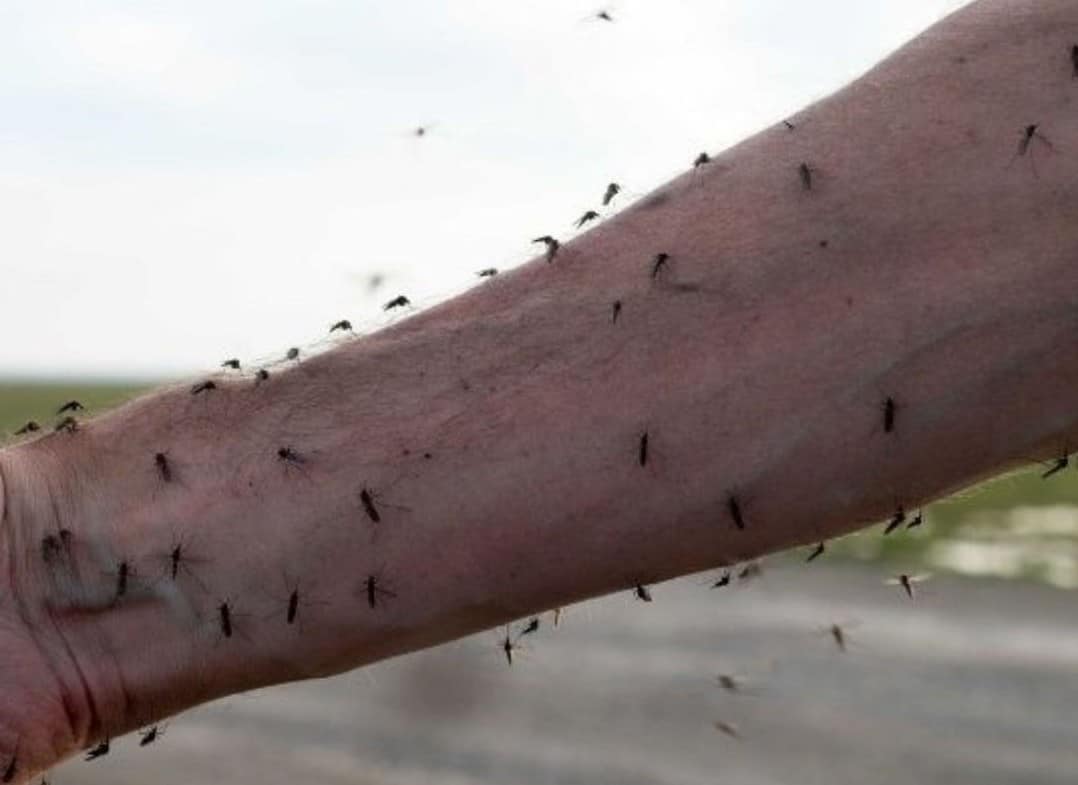 Mosquitoes are not only annoying and dangerous insects but also are very hard to get rid of. If you purchase a high-quality and effective mosquito killer, you are sure to be one the right track. It is pretty difficult to find the right product, as there are a lot of them on the market, and not all of them are powerful enough to destroy those insects.
Related Post: Dynatrap Mosquito Trap Review
I hope that this guide was helpful, and now it is easier for you to choose the needed mosquito killer device. Just remember to consider all the aspects, such as the area where you plan to use it, the price, the type of the device, and of course, think about its safety.
So, what are your experiences in dealing with such insects as mosquitoes? Can you recommend any effective products to get rid of them? Tell me in the comments section.
References:
General Information about Mosquitoes (United States Environmental Protection Agency):
https://www.epa.gov/mosquitocontrol/general-information-about-mosquitoes
Density and Diversity of Nontarget Insects Killed by Suburban Electric Insect Traps (Internet Archive):
https://archive.org/stream/cbarchive_110397_densityanddiversityofnontarget1925/densityanddiversityofnontarget1925_djvu.txt
Mosquito Control Around Homes and in Communities (N.C. Cooperative Extension):
https://content.ces.ncsu.edu/mosquito-control-around-homes-and-in-communities
Why You Should Trust Pest Control Hacks?
We know that pests are nasty neighbors, and it can take months to eliminate them without the right approach. Our experts use their own experience to compile articles and guides that are introductory and informative. Our authors' opinions are independent and based on the results of practical testing of pest control tools. We do not notify manufacturers of testing of their products and do not receive payment from them for posting their items. Also, our texts are never submitted to company representatives for proofreading before placement. On the site, you will find exclusively objective ratings and reviews.