Mice are common in homes, and they can be highly disturbing and destructive. It makes many people look for solutions for getting rid of rodents for good. However, there's a huge challenge with choosing the right treatment, as mice poison can harm your pets, and it means picking the perfect bait for use can be tricky and time-consuming.
Fortunately, by reading expert reviews of the best mice poisons, you can quickly settle on the suitable option. My many years of experience in pest control put me in an ideal position to provide you with this guide on what mouse poisons to choose.
Besides the reviews of the best bait products, I will take you through how the mouse poison works and my answers to some commonly-spread questions on baits. Let's start with the seven mouse poisons that I want to recommend to anyone wanting to get rid of mice in one's house.



Top 7 Mouse Poison Reviews
Mice poisons can be divided into several types, depending on their speed of work and application. I will, however, explain all the differences in the section below. Read through these mice poison reviews and make an informed choice.
1. Neogen Havoc 116372 Rodenticide – The Best Mouse Poison On the Market
Specifications:
Active Ingredient: Brodifacoum 0.005%
Bait Color: Blue
Item Weight: 9.25 pounds
Item Dimensions LxWxH: 21.25 x 10 x 19.5 inches
Target Species: Rats and Mice
An affordable cost and unmatched effectiveness make Neogen Havoc the best mice poison on the market. The ingredients of this product make up a highly powerful solution that I can profoundly recommend to anyone. This option contains a working portion of Brodifacoum that is known as the strongest rodenticide existing. Besides that, the bait contains other helpful ingredients that are essential for attracting mice.
This product is highly versatile, as it kills rats, as well as mice. The manufacturer conveys ready-to-use pellets, relieving you from a complex mouse poison preparation process.
This highly effective product can kill mice within hours of poison consumption. Therefore, if you were looking for a solution with an immediate effect, choose this Neogen Havoc 116372 rodenticide and forget about mice in your house.
Pros:
Cons:

unmatched efficiency;
contains Brodifacoum;
comes at an affordable price;
a versatile product.

same cons every poison has. keep in mind it's very toxic.
2. Contrac Blox Rodent Control – The Best Mouse Poison for Any Weather
Specifications:
Active Ingredient: Bromadiolone 0.005%
Number of pieces: 288 x 1 oz blocks
Item Weight: 18 pounds
Item Dimensions LxWxH: 12.35 x 13.5 x 11.35 inches
Target Species: Rats and Mice
The second item on my list is this single-feed bait with a high kill rate. The product contains Bromadiolone, and this anticoagulant gives this Contrac Blox poison unmatched efficacy.
This product is retailed in a big bucket that weighs about eighteen pounds, and its price is more than fair for this amount. Besides that, the poison is weather-resistant, making it ideal for use in wet and dry environments, inside and outside one's house.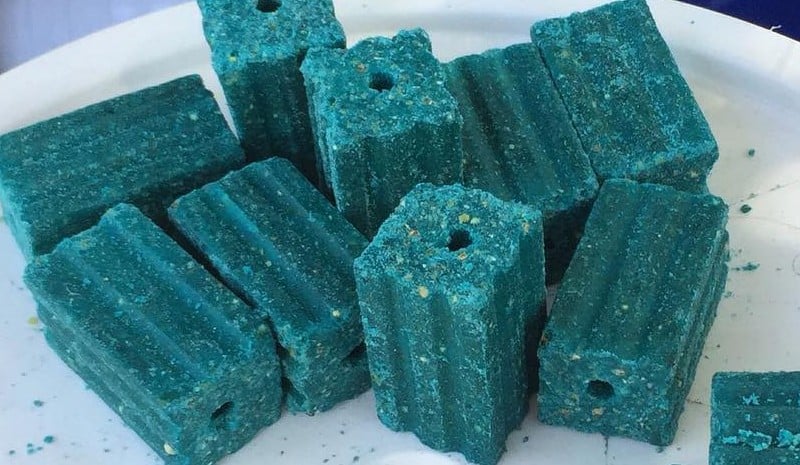 The Contrac Blox Rodent Control contains food constituents that are essential in attracting mice. I can guarantee that Contrac Blox is the most effective mouse poison you can find available, and it contains ideal paraffin proportions. What I also like is that the bucket is not easy to open, thus, allowing to keep the poison away from kids and pets.
This poison is suitable to use on tamper-proof bait stations so that only mice could get to the bait. Also, the product toxicity is minimal, in case of contact with your skin. In case your pet somehow eats this poison, there is an antidote available.
During the cold season, make sure you apply fresh bait every forty days. However, during the summer, the change is not necessary, and this Contrac Blox poison will remain effective throughout the season.
Pros:
Cons:

less toxic than usual solutions;
lasts long;
a single-feed bait;
has an antidote;
provides value for money.
3. EcoClear Products 620101 RatX – All-Natural Poison Pellets for Mice
Specifications:
Active Ingredients: Corn Gluten Meal – 55.0% Sodium chloride – 2.0%
Item Form: Pellets
Item Weight: 3 pounds
Item Dimensions LxWxH: 3 x 5 x 11 inches
Target Species: Rat, Mouse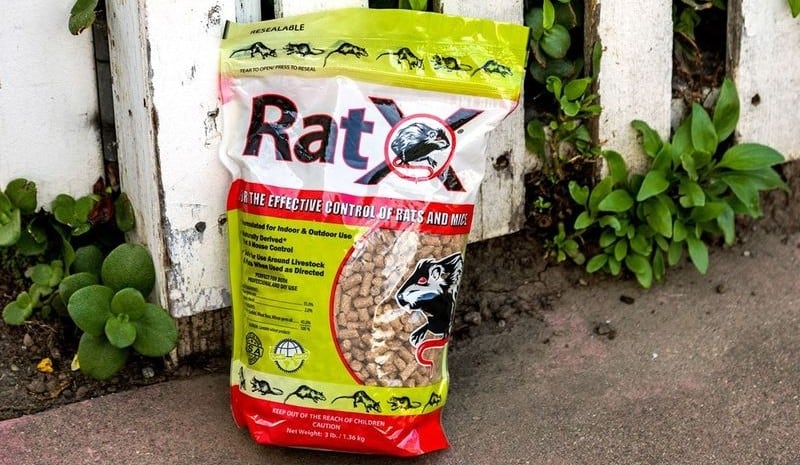 For anyone concerned about their pets' and kids' safety, this product may be your ideal choice. This mice bait weighs one pound, and that's might be a perfect option to test its efficiency. If you are satisfied with the results of the small portion, and you can purchase the twenty-five-pound pack. An advantage of buying a big package of EcoClear Products poison at once is that you can get a discounted price on it.
I want to emphasize the poison's eco-friendly nature. It is completely biodegradable, thereby posing no pollution problems. Additionally, the risk of secondary infestation is a non-issue with this bait.
The RatX mouse poison pellets contain 100% natural ingredients that make the product safe for human beings and pets. Even if your dog eats this bait, it will not harm your pet, and no antidote is needed.
Unlike most of the poisons in this article, there are no precaution measures needed when applying this EcoClear Products product. Also, these poison pellets for mice have a humane mice killing technique. The poison works by coating the stomach linings of mice and eliminating the messages to their brain to drink water.
As a result, mice suffer from circulatory collapse and blood thickening, then lapse into a coma and die. However, note that this poison can't eliminate any other rodent, as it works explicitly for rats and mice and interferes with their digestive systems.
Pros:
Cons:

contains 100% natural components;
safe for pets and human beings;
a fast kill rate;
eco-friendly.

can't kill other rodents.
4. Farnam Just One Bite II Bait Chunks – The Strongest Mouse Poison
Specifications:
Active Ingredients: Bromethalin 0.01%
Item Form: Bite, Chunks
Item Weight: 10.56 Ounces
Item Dimensions LxWxH: 19 x 16 x 9 inches
Target Species: Norway Rats, Roof Rats, Cotton Rats, Polynesian Rats, House Mice, Eastern Harvest Mice, Golden Mice, Meadow Voles
Highly multifunctional and effective, Farnam Just One Bite mice poison might be an ideal choice for those who want to put an end to the mice problem. This unique poison is suitable for killing mice, as well as roof and Norway rats. The active ingredient here is Bromadiolone that proved to be highly effective.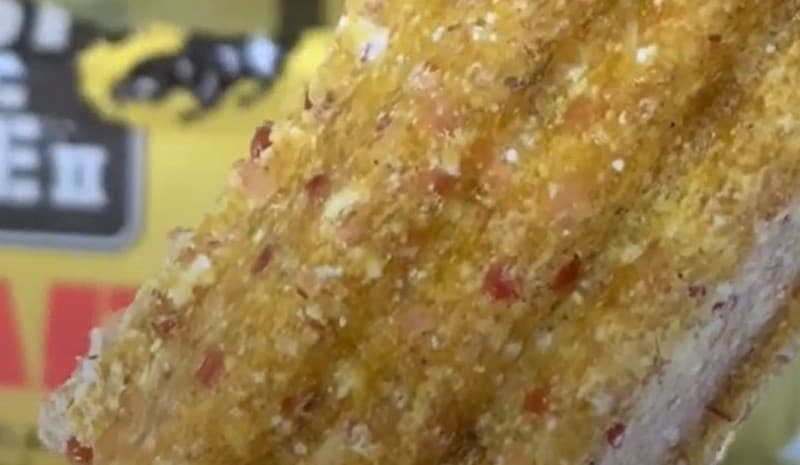 It is the strongest mouse poison, as a single bite is all it takes to affect a mouse's organism, although mice will take about four days after the bait consumption to die. This highly lethal poison for mice is available in an eight-pound pack, and this amount should be enough to eliminate all the mice and rats in one's house.
This Farbam product is a chewable poison, and you can place it in a bait station, too. For those wondering about the item's price, it is a moderate-cost product that can fit even under a strict budget.
That said, the item has a single disadvantage, as it is unsuitable for house use. The seller recommends it for outhouses and agricultural stores only.
Pros:
Cons:

a fair price;
highly efficient;
works on mice, roof, and Norway rats;
a single bite is enough for the poison to work.

only suitable for agricultural store use and outhouses;
may take up to four days to kill the affected mice.
5. Redtop Rat Bait Station – A Rodent Bait Station with Mouse Poison Pellets
Specifications:
2 Pack 4 keys Bait NOT included
Universal: For use of any type of rodent bait, including bait blocks
Item Weight: 2.87 pounds
Item Dimensions LxWxH: 13.23 x 8.27 x 7.91 inches
Target Species: Rats and Mice
Here's a pair of bait stations retailing at the price of one. It is essential to put your safety first, and it is good to know that these stations are lockable to prevent kids and pets from accessing the bait. The installation of these stations is easy, and the design makes these items suitable for outdoor and indoor use.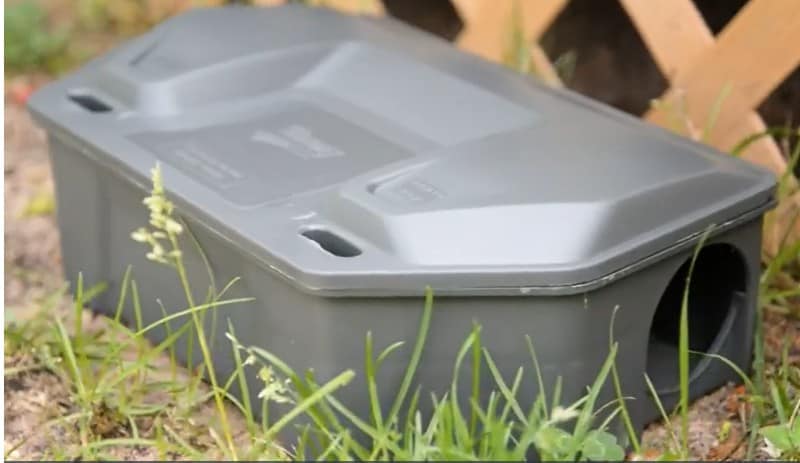 This Redtop bait station is multifunctional and works for all rodents. There's a secure way for product placement to prevent mice from removing and spreading bait from the station. These stations work with all bait types so that you don't have to concern about the suitable poison options.
This Redtop product is not a single-use item, thanks to the durable plastic making the piece. You can use the bait station for several years, if needed, as long as you refill it with mice poison.
Pros:
Cons:

reusable;
suitable for all rodents and bait types;
a good design;
a friendly price.

may be hard to open;
mice poison is not included within the stations.
6. Protecta Bait Stations for Mouse – The Best Mice Poison Option for Safety
Specifications:
Pet safe: Tamper Resistant and Locks when Closed
Material/Construction: Heavy-Duty, injection-molded Plastic
Item Weight: 1.92 ounces
Item Dimensions LxWxH: 4.4 x 4.4 x 1.25 inches
Target Species: Mice
As the mouse poison can be dangerous for mammals and humans, safety is a major consideration when choosing or applying mice-killing solutions. A bait station keeps the poison safe and ensures pets or children do not get into contact with the poisonous product.
This Protecta pack comes with twelve stations, and each can hold twenty-eight, twenty, and fifteen grams of mice baits, respectively. The product's cost is moderate and, therefore, can fit under strict financial plans. The units lock automatically and are tamper-proof to prevent accidental opening.
The item contains angled holes for easy mice entry, at the same time, preventing pets' access to the bait inside. All you need to do is to place these units in the area where mice often appear so that they could spot the bait. However, the station comes at a disadvantage, as there are no baits included upon item purchase.
Pros:
Cons:

the bait station protects pets and kids from accessing the poison inside it;
has automatic locks;
has twelve units for different bait types;
tamper-proof.
7. JT Eaton 709-PN Anticoagulant Bait – Powerful Diphacinone Poison for Mouse
Specifications:
Active Ingredient: Diphacinone 0. 005%
Color: Green
Capacity: 9 Pounds
Item Dimensions LxWxH: 11 x 11 x 10 inches
Target Species: Rats and Mice
The product's ideal composition makes it unique and highly effective. This JT Eaton poison's active ingredient is Diphacinone that is present in 0.005%, and the concentration is sufficient to kill small rodents. Like most of insecticide and rodenticide baits, killing doesn't happen immediately and takes a few days.
The item's unique feature is the peanut butter flavor that works ideally in attracting and, thus, eliminating mice. It is retailed in a nine-pound pack, a quantity that's sufficient to last you years.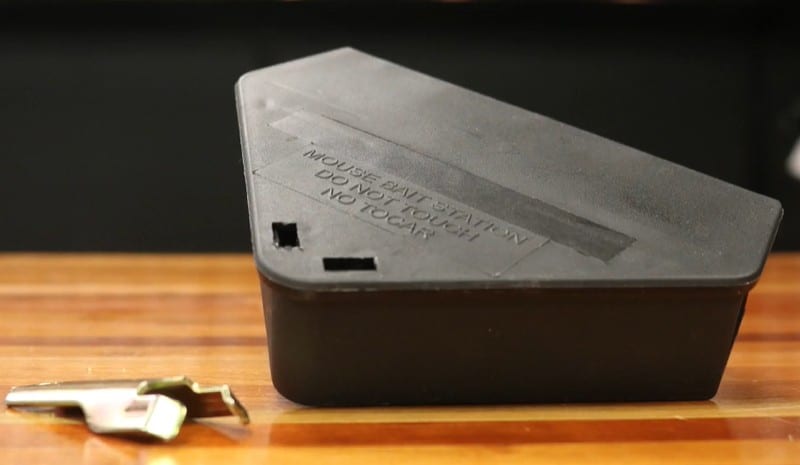 The package comprises of 144 smaller packs of about one ounce each that are tamper-proof and re-sealable. Also, the seller offers a one-year warranty.
The only drawback I see about this option is that this mice poison bait takes around seven days to work. It is, however, worth the wait, as the poison will allow you to get rid of mice for good. But for those who look for a faster kill rate, I recommend checking other products mentioned in this article that work quicker, though their price is slightly high.
Pros:
Cons:

highly effective;
retailed in small packs for comfortable use;
has an attractive peanut butter flavor.

kills mice within seven days of poison consumption.
Mouse Poison Buyer's Guide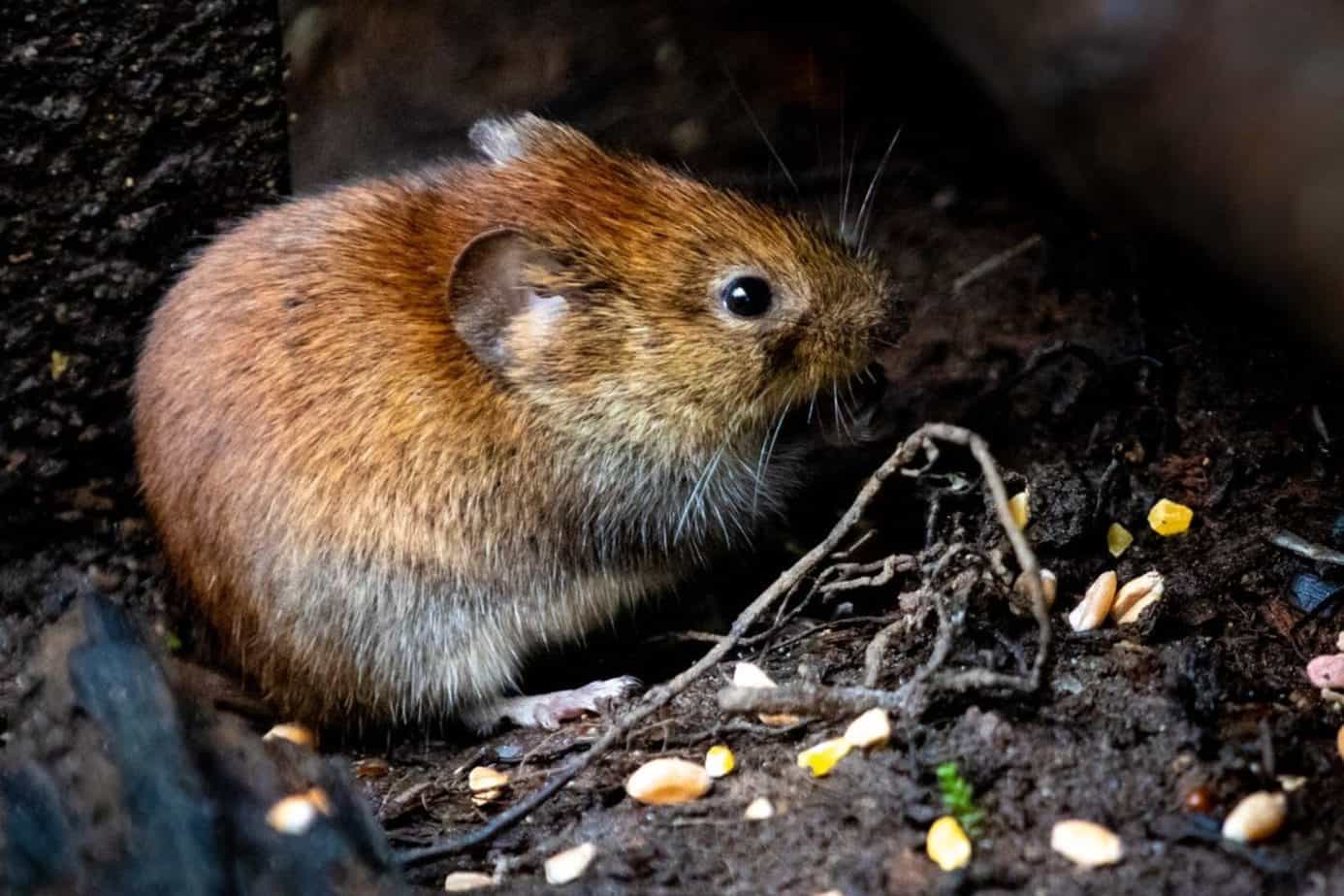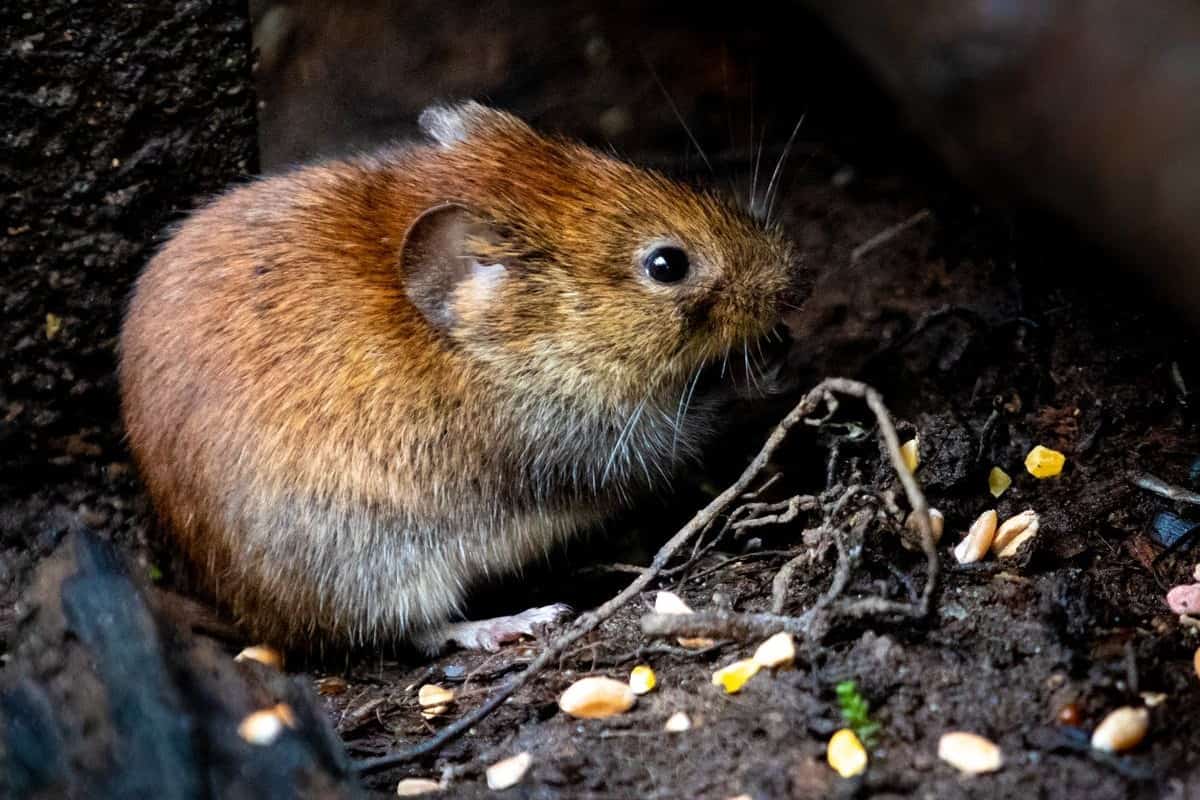 Mice are known for their high reproduction rate, and it is essential to implement adequate mice controls measures from the start. A major mice infestation can result in disease contraction and property damage, among other consequences.
There are many mouse poisons available, but they all differ in kill rates and speed of action. It makes understanding what poison for mouse to choose and what characteristics to look for a vital necessity. Here is a short buyer's guide to help you make an informed decision.
Eliminating the Risks of Pet Poisoning
Secondary poisoning is possible when pets eat the bait or dead mice. Luckily enough, there are ways of avoiding such situations. First, I recommend purchasing not only the mice poison but also a bait station, as it will help to prevent kids or pets from accessing the bait.
Secondly, ensure you use rat poisons with natural ingredients and non-toxic ones. That way, you'll have nothing to worry about in case your dog or cat eats mice poison. Additionally, follow the packaging directives to reduce the case of contamination.
Dosage
Many people do not know the difference between a mouse and a rat. It is, therefore, essential for you to identify the rodent you are dealing with before purchasing the corresponding poison.
You need different dosages for rats and mice, and while some products work for both rodents, other solutions are suitable for mice only. Check out the instructions to know the right product and its dosage for mice and rats.
Considerations During Mouse Poison Purchase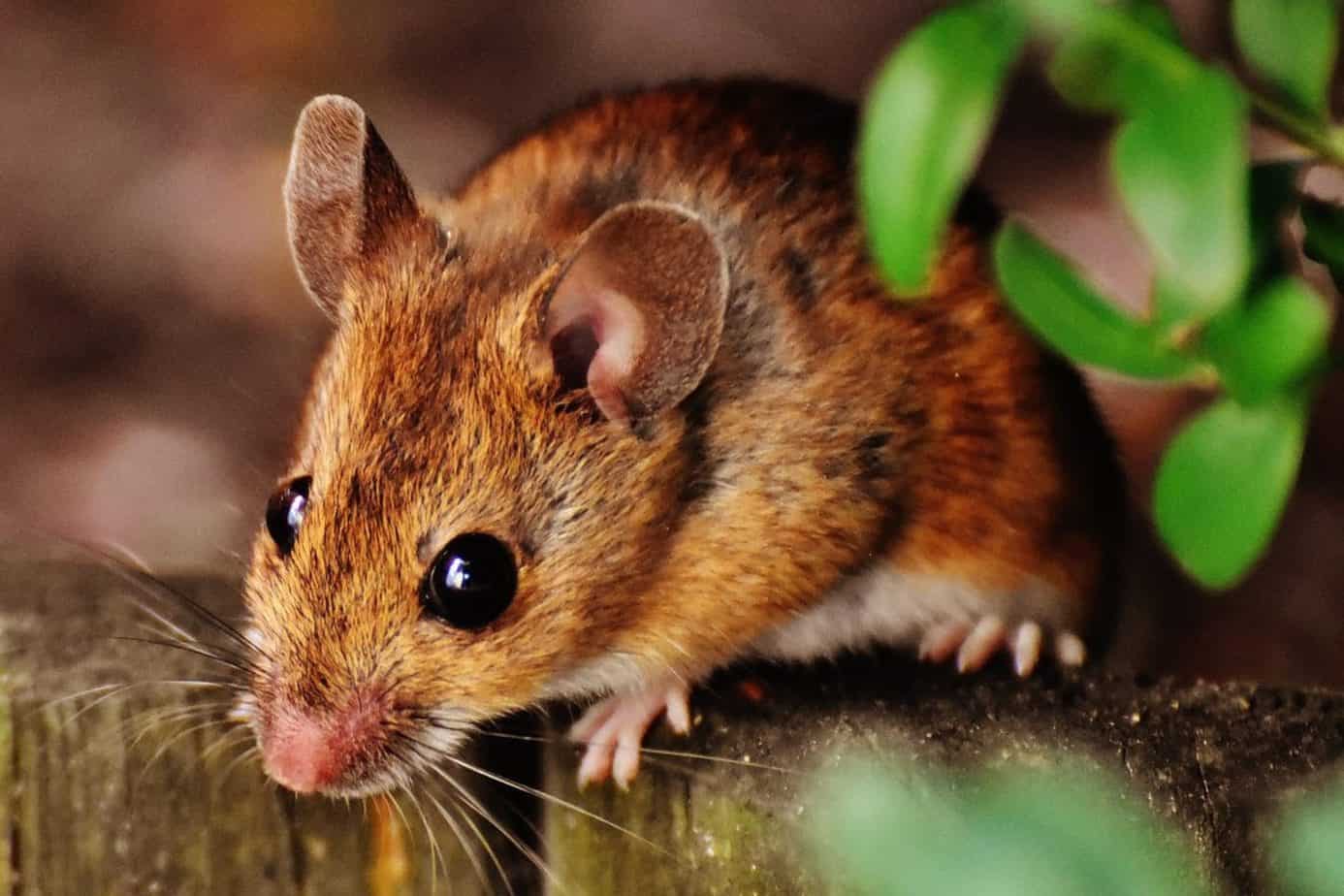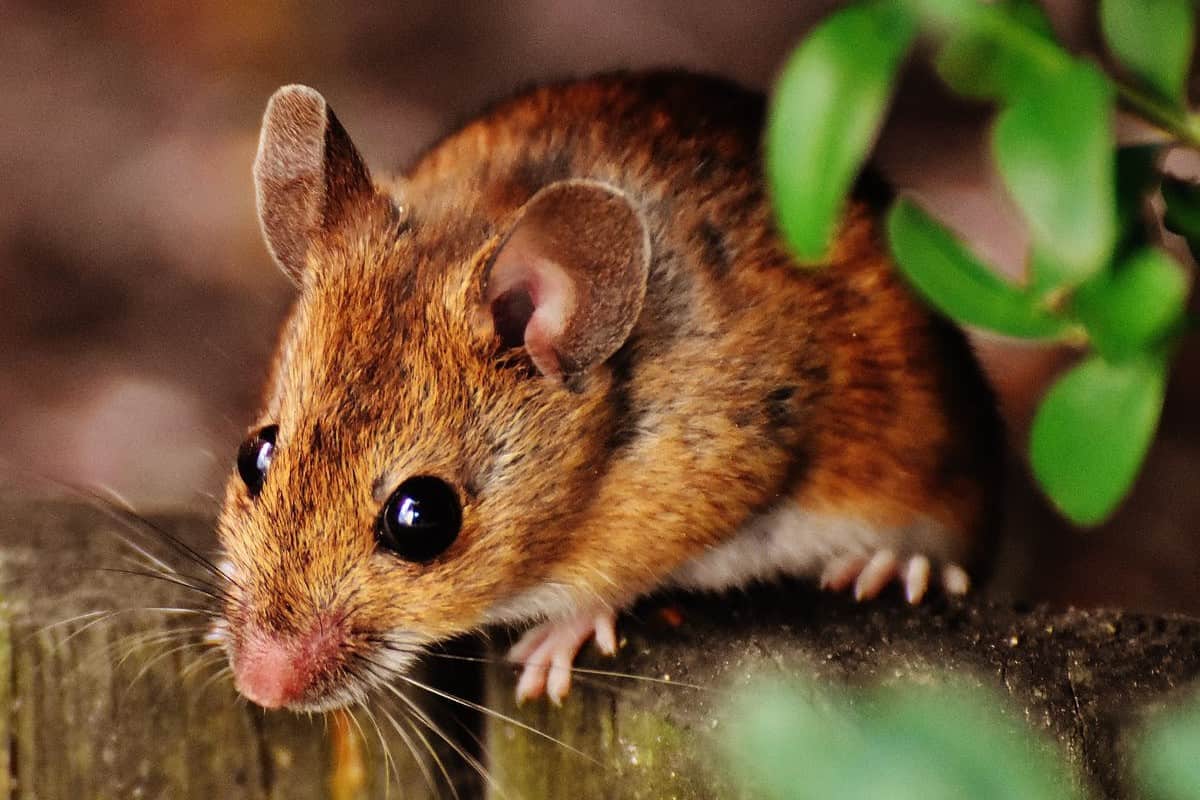 Below are some of the factors to consider when buying the best poison for mice. With the ideal combination of these features, you are assured of making a non-regrettable purchase.
Quantity
Mouse poison packages are available in different sizes, and your choice will depend on the level of infestation you are fighting. For huge mice population mitigation, purchase the poison in buckets, as it comes cost-effective. Likewise, those who need the poison for occasional use should buy the appropriate packages for single or multiple applications.
Ingredients
Some poisons are safer than others, and you need to consider it, especially if you have kids or pets at home. Toxic poisons might seem highly effective, but they are easy to cause secondary poisoning if children or pets get in contact with them.
Product Approval
Substandard goods are widespread on the market, and only a certification sign will save you from losing your cash. Always check on the label for EPA approval to protect yourself from buying ineffective products.
Frequently Asked Questions on Mouse Poisons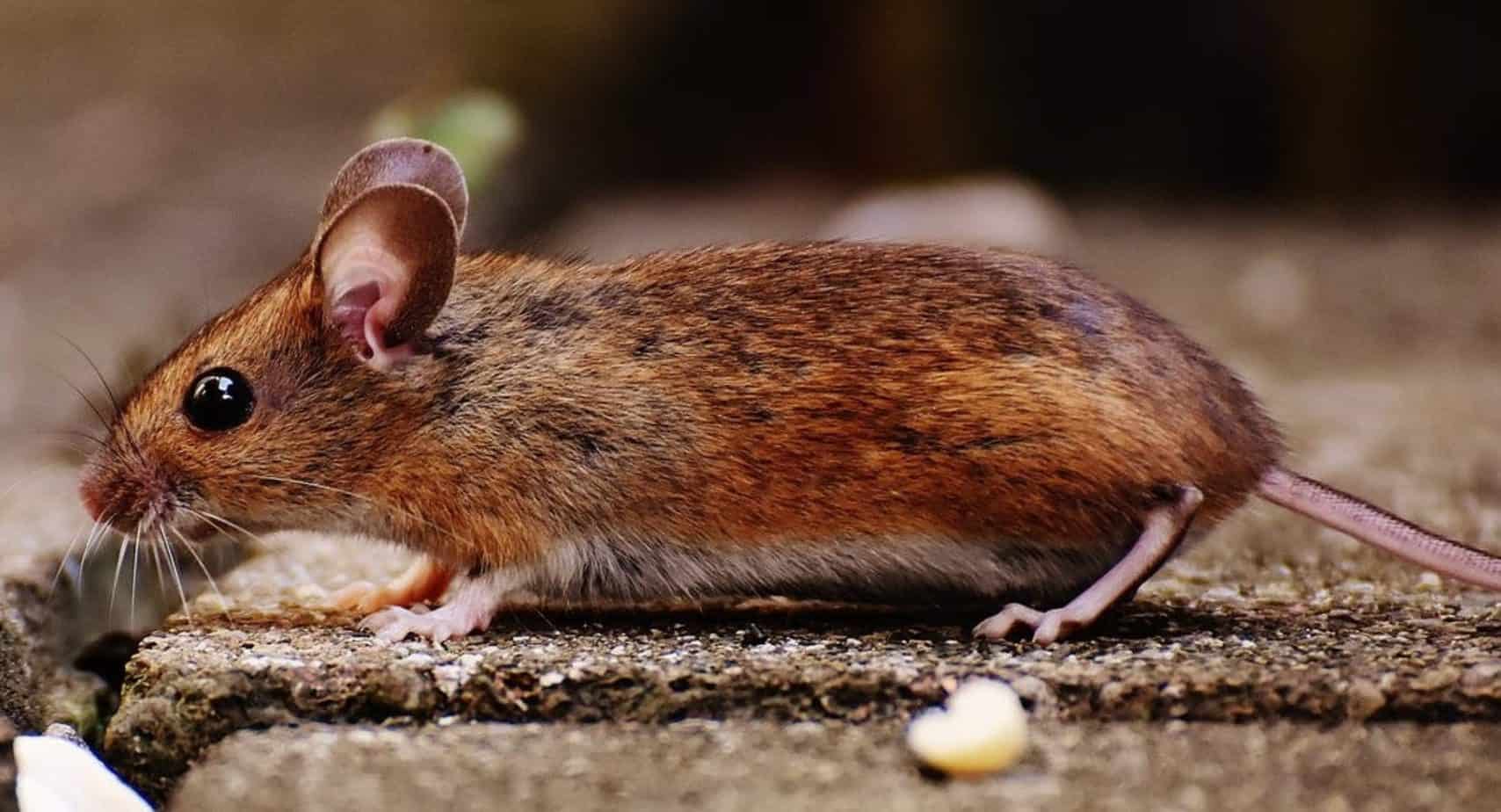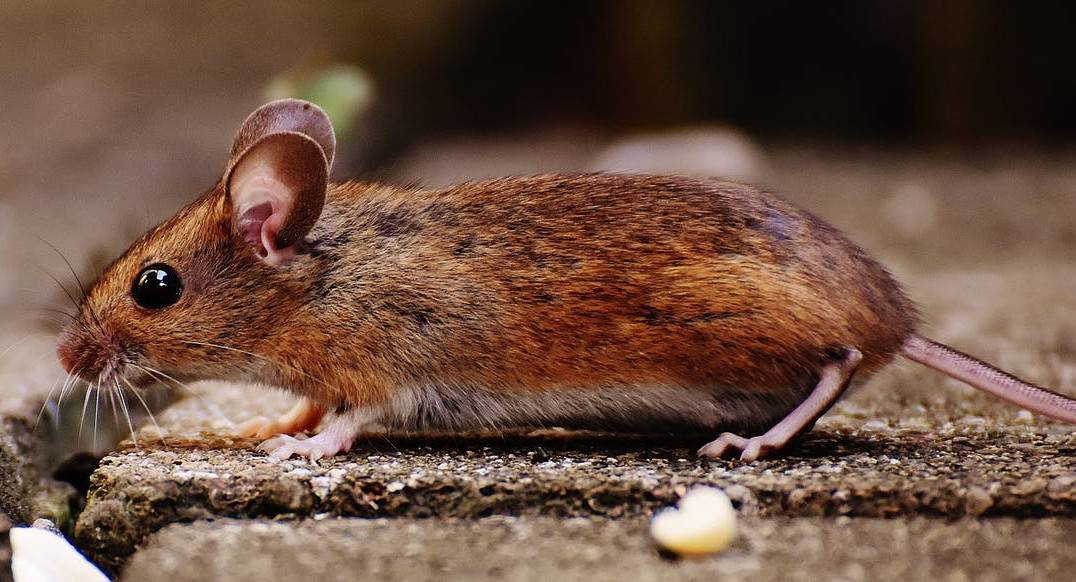 Under this section, I will provide answers to some of the frequently asked questions concerning mouse poisons. This information should help you to get a glimpse of what to expect upon using the baits.
How Does Mouse Poison Work?
Different mouse poisons use different techniques to kill mice and rats. The reason behind each poison's efficacy and speed of work depends on the ingredients present. For instance, Bromethalin poisons kill rats quickly by inhibiting their energy production.
Zinc Phosphide poisons cause toxins production in mice and rats' stomachs that don't stop until the rodent dies. However, this ingredient can't be used at home.
Calcium is another common poison constituent that kills rodents by causing their organs failure. The reason behind the component's use is because it doesn't cause secondary poisoning, and it poses negligible environmental pollution.
Lastly, anticoagulants are commonly used for fighting mice infestation. However, they work a bit slower compared to previous components, and they must be consumed in large quantities to be effective. Thus, most anticoagulants aren't single-feed solutions.



How Long Does It Take For a Mouse to Die After Eating Poison?
The poison type, its date of manufacture, and the amount consumed by mice affect the speed of action of the product. Poisons lose their effectiveness with time, so fresher ones are better and work quicker.
However, most poisons take around four to six days to kill mise if they haven't eaten enough bait from the start. If rodents take the right amount of the poison, you can expect mice to die within three days of its consumption.
Fortunately, some ways can help you to increase the amount of poison that rodents consume. For example, ensure you place the bait station in a spot where all mice can access it with ease.
What to Do If Dog Eats Mouse Poison?
Contacting the vet is the first thing you need to do if your dog ingests toxic mice poison. Refrain from inducing vomiting in dogs unless it is as per the vet's instructions. Activated charcoal administration by mouth is also an ideal practice, as it prevents toxins absorption in the stomach.
However, if you use non-toxic baits, there's no need to worry. Such products are not harmful to pets or kids per contact, but if your child finds and eats such a bait, it is better to contact your doctor anyway.
Final Thoughts
I hope that after reading these best mice poison reviews, you are now in a position to make a non-regrettable purchase. Put into consideration the included purchase tips and pick the right item with ease.
Additionally, remember that when using even the best mice poison, the dosage matters. Also, bear in mind that there's a difference between rats and mice, meaning you will need different quantities of poison for these rodents.
Have you used any of these mice poisons before? If yes, did they help you to get rid of these rodents? Have you tried bait stations? Comment below, and I will be happy to read about your experiences.
References:
Veterinarian warns dog owners about highly toxic rat poisons(Kansas State University):
https://www.k-state.edu/media/newsreleases/sept14/ratpoison91814.html
Rodenticides (National Pesticide Information Center Oregon State University):
http://npic.orst.edu/ingred/ptype/rodenticide.html
House Mouse Prevention and Control (Illinois Department of Public Health):
http://www.dph.illinois.gov/topics-services/environmental-health-protection/structural-pest-control/house-mouse-prevention-control
Rodenticide Toxicity (Official Pennsylvania Government Website):
https://www.pgc.pa.gov/Wildlife/Wildlife-RelatedDiseases/Pages/RodenticideToxicity.aspx
Why You Should Trust Pest Control Hacks?
We know that pests are nasty neighbors, and it can take months to eliminate them without the right approach. Our experts use their own experience to compile articles and guides that are introductory and informative. Our authors' opinions are independent and based on the results of practical testing of pest control tools. We do not notify manufacturers of testing of their products and do not receive payment from them for posting their items. Also, our texts are never submitted to company representatives for proofreading before placement. On the site, you will find exclusively objective ratings and reviews.