It is unlikely you can find a person who has never seen a single mosquito in their life. The habitat of these insects is incredibly huge — they are found on all continents, except for Antarctica (and Iceland, for inexplicable reasons). And although they hibernate in temperate latitudes, there are warm and humid tropical regions where they are active throughout the year.
In total, scientists number more than 3,500 species of mosquitoes. Some of them feed on nectar and plant juices, while the diet of others contains the blood of warm-blooded animals, including humans.
Mosquitoes can be a real health hazard to us or our pets, as they transmit such dangerous diseases as malaria, dengue fever, and chikungunya virus. Every year, about two million people die from infections in the transmission of which these insects participate.
That is why it is so important to know how to protect yourself and fight mosquitoes. In this article, I want to tell you about the Spartan Mosquito Eradicator tool, which has been actively promoted recently.
I will try to find out if the product is as good as they say about it. I will also compare it to other well-known tools in this niche as well as answer some popular questions.
Spartan Mosquito Eradicator Reviews
No products found.
Many residents of houses adjacent to parks, forests, or ponds suffer from mosquito invasion primarily outdoors. A typical family dinner on a patio can turn into a nightmare. Spartan Mosquito Eradicator is explicitly designed to get rid of these insects in your garden or backyard.
How Does Spartan Mosquito Eradicator Work?
These are small tubes with a mixture of yeast, sugar, and salt inside, which must be filled with warm water and hung by a hook on a tree. The composition was not chosen randomly, but with an eye on the typical mosquitos' behavior. When choosing a victim, they are guided by the smell of lactic acid contained in the sweat, carbon dioxide exhaled by humans, and thermal radiation.
According to the manufacturer, the mixture of Spartan Mosquito Eradicator ingredients in these tubes has similar properties. The smell and heat attract mosquitoes, they drink this mixture and fly away, and after some time, they die from an excess of CO2 in the body.
However, the effectiveness of this approach raises my doubts. Firstly, it seems to me that a device of this size cannot produce as much carbon dioxide as a human can. Secondly, the yeast has a limited period of activity, and after some time, the fermentation process stops, which means the level of carbon dioxide and the heat released decreases.
But according to the Spartan Mosquito ads, this product can be used effectively for 90 days.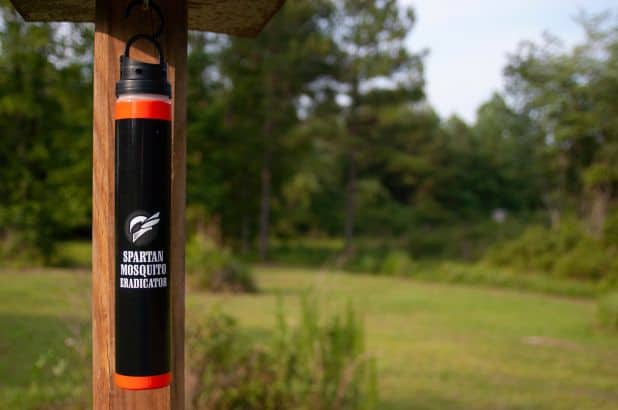 The Price
Spartan Mosquito Eradicator has a relatively reasonable price. You can buy a starter pack of two boxes (four tubes) at an affordable price (around $60) on Amazon. Or choose a large package of eight boxes (sixteen tubes) for the whole season.
If you take into account the declared 90 days protection and the harmlessness to the environment, pets, and family members, then the cost is quite adequate. However, I personally question the real benefits of this method. In my opinion, you can purchase a more effective product for the same price.
How to Use and Install
This tool is quite simple to use: pour warm water into the tube, close the lid, and shake well. However, during the installation, you need to be careful and follow the Spartan Mosquito Eradicator instructions accurately. The traps location and the required number is affected by the area size, the proximity of trees and ponds, as well as the season.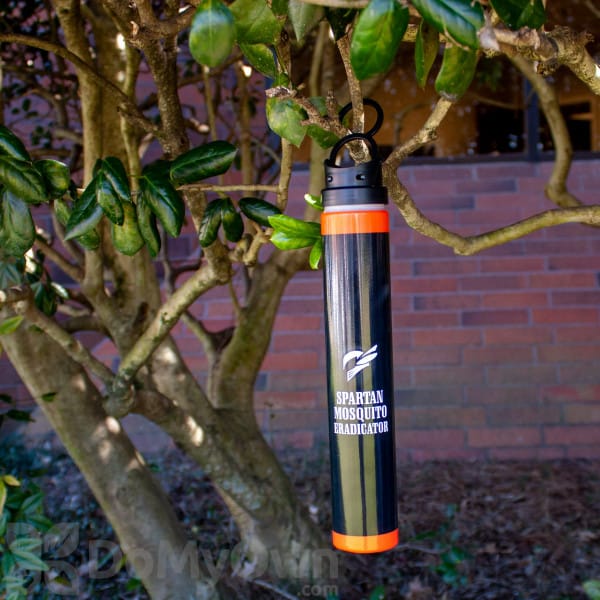 Choose the right amount of mosquito traps at the rate of one box (two tubes) per 1 acre of land before the start of the mosquito season. If the season has already started, you will need two boxes for the same site size. Place the product on a tree so that it is in the shade at the height of about 6 feet.
According to the manufacturer, if you place Spartan Mosquito trap right within two weeks, the population of insects will decrease by 95% in your area. It is recommended to check the tubes periodically and maintain the required water level in them.
Is It Safe?
This product's composition is yeast, water, sugar, and salt, a mixture of which is a natural attractant for mosquitoes. Compared to other mosquito control systems, it is safe because it does not release toxic chemicals into the air. Therefore, you shouldn't worry about environmental pollution or that your pets or family are at risk.
The main advantage of the Spartan Mosquito Eradicator is that it does not harm insects which can be useful in gardening, such as bees and butterflies. However, I'd give it 3.5 points out of 5. In my opinion, there are more effective mosquito control methods in this segment than Spartan Mosquito Eradicator.
Pros:
Cons:

easy to use;
natural ingredients;
eco-friendly.

Controversial effectiveness;
You should be attentive while calculating the number of tubes and their location.
Expert Tips for Choosing the Best Outdoor Mosquito Killer
The market offers a wide range of various mosquito repellents and methods of their control. I have compiled this short guide to help you choose the right product.
First of all, you need to decide where exactly you will use it: indoors or outdoors. Some devices work only from the network, and some tools are unsafe to use in confined spaces. Next, you have to consider whether you need a personal protective instrument or if you would like to create a mosquito barrier in the whole area.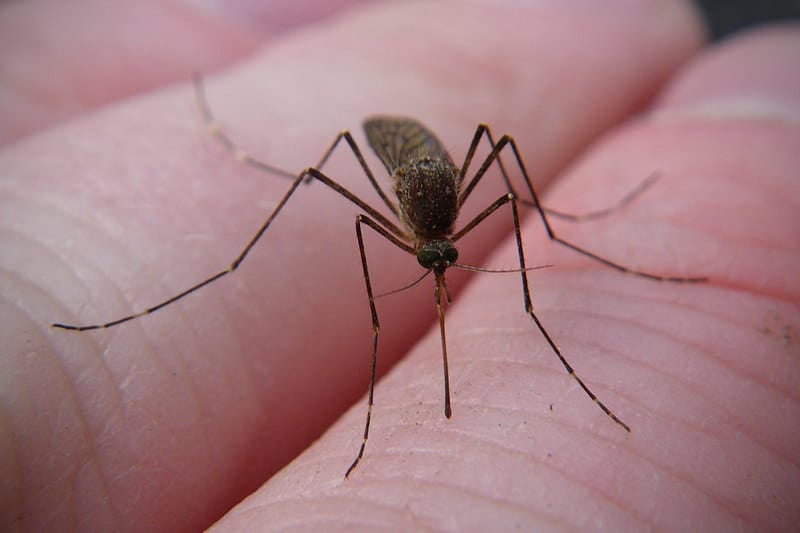 Personal protective instruments prevent mosquito bites and include various creams, gels, lotions, sprays, and bracelets. Creams and gels are not very convenient to apply, and aerosols and sprays can harm the environment.
When choosing the right product, be sure to pay attention to its composition. Some of them may contain chemicals that cause allergies in humans and animals, and some products are not suitable for children. In general, such protective tools have a short-term effect, can be washed off with water, and may stain clothing.
If you need to get rid of mosquitoes in the backyard, and individual protection is not enough, I recommend paying attention to instruments that cover a large area, such as candles, yard sprays, or special devices.
Related Post: Best Mosquito Misting Systems For Your Yard.
So that you do not spend your time looking for mosquito control product reviews, I have chosen three effective outdoor mosquito repellents and would like to compare their work with Spartan Mosquito Eradicator.
Spartan Mosquito Eradicator vs. Mosquito Repellent Lantern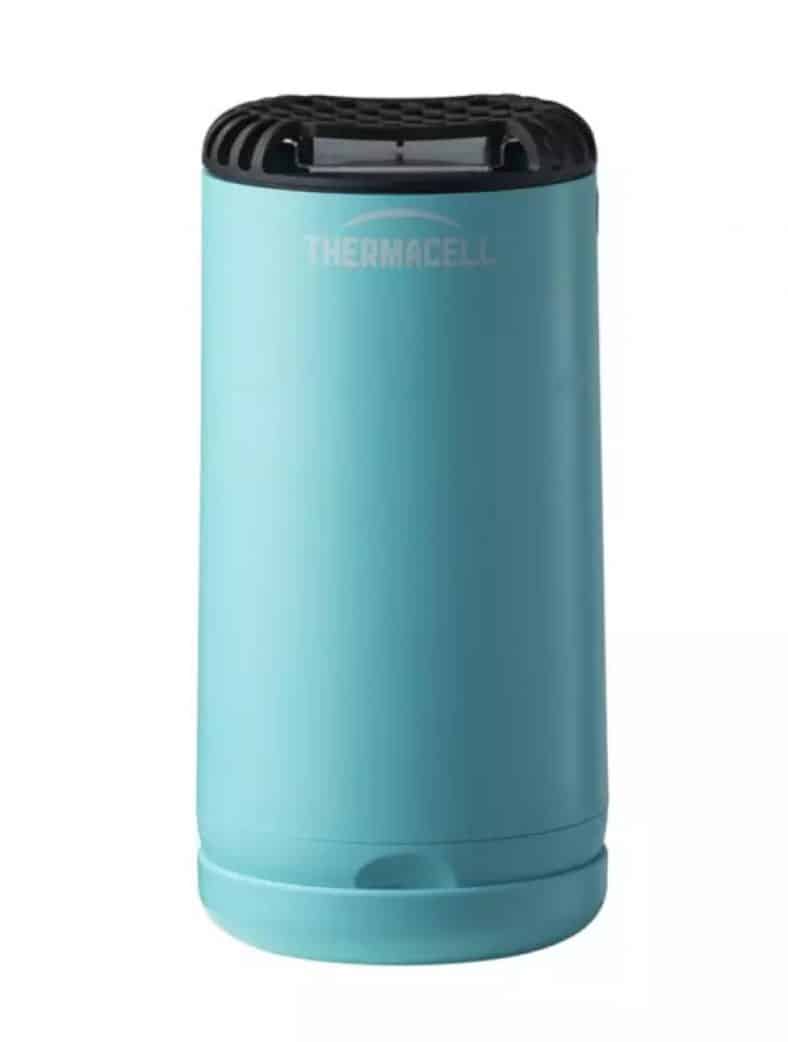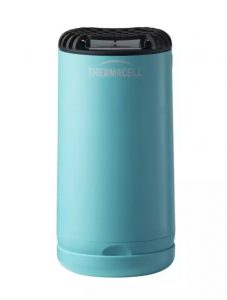 Mosquito Repellent Lantern is a special mosquito repellent device that uses a mat impregnated with a repellent (a synthetic analog of a natural substance from chrysanthemum flowers) and a heating element. It does not kill the insects but drives them away with a smell that they cannot tolerate.
Unlike Spartan Mosquito Eradicator, this tool is designed for a much smaller area. It creates a protective barrier of 15 by 15 feet. But it is more mobile: you can take it with you on a picnic. One repellent mat lasts for four hours, and the fuel cartridge works for 12 hours, while the product from the Spartan Mosquito company can last for 90 days (as they say).
These tools also differ in their goals. Mosquito Repellent Lantern is designed to scare away mosquitoes in a small area for a short period. And the manufacturer Spartan mosquito tubes sought to reduce the overall population of these insects in your backyard.
Spartan Mosquito Eradicator vs. Repellent Citronella Candle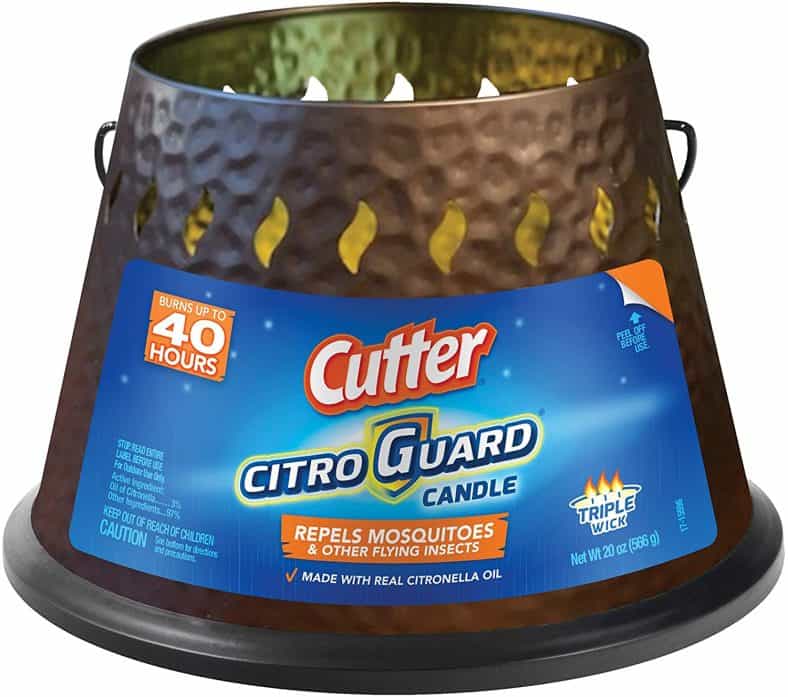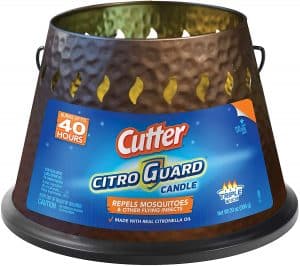 Another repellent for local use is Repellent Citronella Candle. Unlike Spartan Mosquito Eradicator, it has a strong smell of citronella, which not everyone likes. That is why it is intended only for outdoor areas.
One such candle (20 ounces) is enough for 40 hours of protection, and unlike Spartan Eradicator, it is designed for a short-term result. But it's convenient to take it with you to the park or fishing. If necessary, you can create a small protective perimeter using several citronella candles at once.
The use of the Repellent Citronella Candle requires constant monitoring, as there is an open flame in the candle. In this regard, Spartan Mosquito Repellent is much safer.
Spartan Mosquito Eradicator vs. Mosquito Spray
This Mosquito Spray will compete with the Spartan Mosquito Eradicator, as it is designed for use in a large area and for mosquitoes' long-term disposal. Also, it will help scare away other pests, such as ants, fleas, and ticks. It contains no artificial flavors, only natural ingredients like cedar and sesame oil. One pack is enough for about 5,000 square feet.
Mosquito Spray is easy to use: you just need to attach the container to the garden hose and water the plants at your usual pace. It will take some time to get rid of pests and the regular processing of the territory. The product is safe for beneficial insects, plants, pets, and people.
FAQs

What Is the Best Outdoor Mosquito Repellent?
In my opinion, it is better to try to get rid of mosquitoes completely than to scare them away with small measures every day. That is why I would recommend that you opt for garden sprays, in particular Wondercide Natural Flea, Tick and Mosquito Spray. With it, you will get rid of existing pests and will be able to protect yourself from their appearance in the future.
What Essential Oils Are Good for Mosquito Repellent?
Mosquitoes can't stand the essential oils of citronella, cloves, lavender, geranium, lemongrass, eucalyptus, thyme. The combination of these essential oils gives a greater effect. Therefore, all-natural remedies against mosquitoes are based on compositions of these oils. Remember, however, that homemade repellents are quickly weathering and require reapplication.
What Can Be Used for Mosquito Repellent for Dogs?
Many modern medicines (pills, drops) against ticks and fleas also provide protection for dogs from mosquitoes. As an additional repellent, you can use special collars and drugs for external use, for example, K9 Advantix II. Remember that you can not use products intended for humans on animals.
The Bottom Line
Spartan Mosquito Eradicator reviews are mixed. From a scientific point of view, its effectiveness has not been proven. Moreover, it is impossible to say unequivocally, whether it was this product that helped to get rid of mosquitoes or some other measures that were used, for example, by your neighbors.
Nevertheless, I would recommend choosing an alternative way to control the mosquito population.
Correct me if you think I'm wrong, and you are the happy owner of the Spartan Mosquito Eradicator, who managed to get rid of mosquitoes using it. Do you have your own effective mosquito eradicator recipe? Share it in the comments below!
References:
Mosquitoes are a health hazard fact sheet (NSW Government):
https://www.health.nsw.gov.au/Infectious/factsheets/Pages/mosquito.aspx
Spartan Mosquito(Official Site):
https://spartanmosquito.com/