The oldest and one of the biggest cities in Texas, San Antonio is full of historical places, old stories, attractions for people… and for pests. Wherever humans live, the pest problem arises. So the population of San Antonio may be in the billions if we also count these. A thousand pests on one property? That's a modest estimate. But if you reasonably think that even one is too many, it's time to search for pest control companies in San Antonio and call them.
1. Terminix: The Best Nationwide Choice
2. Orkin: The Next Best Choice
3. Go Away Pest Control: The Best Choice for Removing Wildlife
4. Bulwark Exterminating: Recommended!
5. Beeline Pest Control: the Shortest Way
The problem is not to find someone to remove the pests, though, but to choose the best company to do so. The service is in demand, so many operators are offering their services, but not all of them are created equal. Should you opt for a more prominent name or find some friendlier and cheaper service among local San Antonio businesses? Let's drop some names.
5 Best Pest Control Companies in San Antonio, TX
As for 2022, there are quite a lot of companies that exterminate pests in San Antonio. What's surprising, though, is that major companies do not dominate this city, leaving it mostly to local businesses. Not that the nationwide giants are absent completely, but the market is probably very loyal to its own kin. Or are there any rational reasons?
Given this, though, the problem remains. Where do you find the specialists that treat your property right and get rid of pests bothering you? Can they do the job in time? And what about pricing? Last but not least: are their methods eco-friendly, and should you worry about your kids and pets? Let's see the most prominent businesses around and weigh their pros and cons.
1. Terminix: The Best Nationwide Choice
Website: Terminix
Address: 10022 I-35 N, San Antonio, TX 78233
Phone: (210) 538-75-36
BBB Rating: A-
What's the proper name you remember as soon as you see a mouse, a roach, or a termite? Chances are it's Terminix. The company was established in 1927 and has enjoyed particular awareness not only by its omnipresence and quality but by its original marketing campaigns (including a trailer of Mosquitonado, one of the greatest movies ever made).
Terminix works with the most common and harmful pests of San Antonio, like termites, ants, cockroaches, fleas, rodents, birds, and other wildlife. It offers plans that include taking care of most typical pests; again, bed bugs and termites require more attention, so they are to be charged higher.
One of the significant advantages of Terminix is that its office works 24/7. It means that if you suddenly see a cockroach in the night or cannot fall asleep because mosquitoes are much more active than usual, you can call the company immediately and discuss your free quote. Like it happens with large companies, you need to be insistent. While sometimes there are issues with appointments, specialists usually arrive on time and do their job professionally.
The pricing of Terminix is not the most affordable. Yet the job is usually done well, and if you consider a plan with follow-ups and monitoring, the pricing becomes more reasonable. As a reference, you can assume that termite control, commonly the most expensive type of pest control, starts at $69/month.
There are plans that cover multiple pests; the most affordable Bronze plan begins with $33/month and implies triannual checks to check your household for various insects (except mosquitos and termites) and rodents. Other plans include Silver (mosquito reduction comprised $63/month) and Gold (termite protection comprised $58/month).
To have both mosquitos and termites removed, you'll need the Platinum plan ($88/month). Each plan offers year-round protection and a satisfaction guarantee. Local prices in different regions, though, can change and primarily grow. So before placing your request, consult the manager.
2. Orkin: The Next Best Choice
Website: Orkin
Address: 2800 NE Interstate 410 Loop Ste 107, San Antonio, TX 78218
Phone: (210) 874-25-72
BBB Rating: A+
As one of the oldest companies on the market, with a great foundation story and rich media coverage, Orkin has become a part of the American culture and business environment. It's logical to have its offices in any big city in the U.S., and now it's among the largest pest control companies in San Antonio as of 2022.
In San Antonio, Orkin offers the most relevant set of services, covering the most common pests like ants, termites, stingers, cockroaches, rodents, and more. If you have too exotic a pest on your property, chances are Orkin (as a large company) will send you a competent specialist who works with this type. Yet usually, it centers its offers around more common problems that attract more customers.
Logically, a company like this will insist on yearly plans, and sometimes they are quite hard to get to listen and decline their offers, insisting on, say, one-time treatment and follow-ups instead of annual plans. Yet if you do, you can get a very professional service. Orkin has many specialists and all the necessary equipment, from pest baits to inspection devices.
Pricing is not available on the website, and it's logical because Orkin offers personalized plans. To make an estimation, they can provide a free quote. Then you can discuss whether you're good with this pricing and when to start. In short, it's not the most affordable pest control in San Antonio, but if something goes wrong, you can reach the management and get the job done properly.
3. Go Away Pest Control: The Best Choice for Removing Wildlife
Website: Go Away Pest Control
Address: 335 Deer Creek Dr Boerne, TX 78006
Phone: (210) 972-4687
BBB Rating: N/A
Though this company is located in Boerne, it works in San Antonio as well (it's not far, in fact, and Boerne belongs to the San Antonio–New Braunfels Metropolitan Statistical Area). The company has been around since 2018, but its founders have been in the industry for about 35 years. It's a period long enough to develop impressive expertise, isn't it? Specializing in local service, it knows everything about local pests and laws.
The latter is important because Go Away Pest Control offers (along with traditional cockroach, ant, or rat removal) services related to wildlife. And no wonder, as one of the founders is a professional trapper. So not only are the specialists ready to meet typical pests for San Antonio: but they are also prepared for surprises. Raccoons, skunks, squirrels, opossums, bats, or birds are no problem for Go Away Pest Control.
A small company's recently established benefits include lower prices (though, again, it depends) and immediate response. The experience also enables the company to rely more on natural repellents and poisons than synthetic ones, which is undoubtedly eco-friendlier. Concerning life, the specialists use non-violent methods whenever possible. As for prices, they are also non-violent, being quite affordable (yet calculated individually again).
Last but not least: Go Away Pest Control offers other options. They include soil restoration, which is an excellent choice for your courtyard or garden if it's been damaged for a long. Another option named Castle Shield protects your property from pests if they aren't there… yet.
4. Bulwark Exterminating: Recommended!
Website: Bulwark Exterminating
Address: 118 Broadway St San Antonio, TX 78205
Phone: (210) 331-7775
BBB Rating: N/A
With such a name, you may imagine a castle standing on the border, keeping the invaders away. The company was established in 1999 and remained a family-owned business, unlike larger companies that have been rebought many times. Bulwark operates in several towns across the country, and among San Antonio bug removal companies, it's one of the best rated.
It doesn't try to impress with a list of species it deals with, emphasizing mosquitoes and termites. But as you look through its website, the variety of pests they can handle shows 15 pages for various spiders, scorpions, termites, ants, stingers, rodents, etc. You can identify yours right away.
The company does not reveal its pricing but offers a quote for free. A regular practice, you know. But you can bargain about both the amount and the terms, and the policy of Bulwark is flexible. In addition, the company offers a 100% moneyback guarantee. And there's no job too small: even if you have one scorpion on your property, they will handle it.
5. Beeline Pest Control: the Shortest Way
Website: Beeline Pest Control
Address: 4704 Broom St San Antonio, TX 78217
Phone: (210) 739-1320
BBB Rating: N/A
Does the name mean the specialists get to your property as quickly as they can? Well, the company was established in 1996 in Utah, and now it feels at home in Texas, so why not? And the family-owned business is well competitive, offering a wide array of pest removal. It deals with termites, ants, spiders, cockroaches, wasps, bees, scorpions, as well as mice and rats.
The feature that Beeline highlights in its advertising is a long-lasting effect. The company offers support even after one-time treatments. It covers both the residential and commercial services by Beeline. Not only does Beeline Pest Control remove creeping and flying insects from your property. It also deals with rodents, provides maintenance after treatment, and offers preventative services.
In addition, its methods are designed to prevent the total elimination of every living thing around, both pests and beneficial insects and other creatures. The know-hows by Beeline may be just as beneficial if you're into gardening or flower growing. The ecosystems should not suffer from applying pesticides, and it's quite a task, but Beeline takes care of it. As for pricing, it's individual but referred to as one of the most affordable options among San Antonio pest exterminator companies.
Common Pests in San Antonio, CA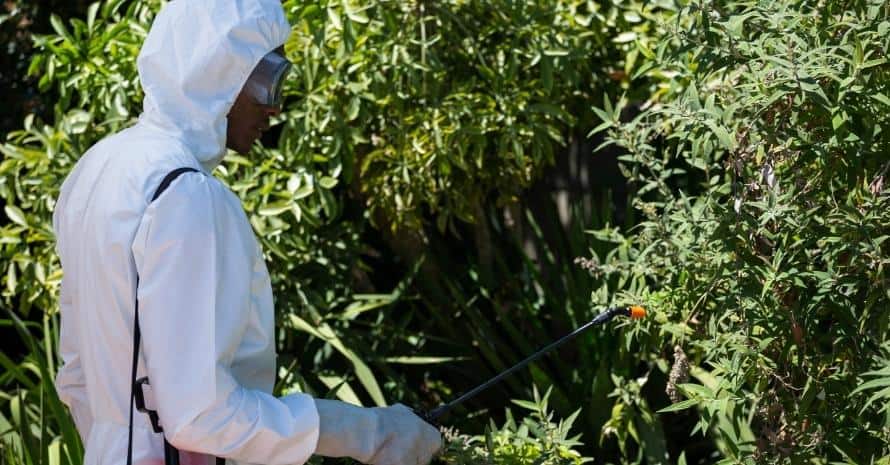 San Antonio is as populated by pests as any large city. The climate and the location, though, influence the species that appear here the most frequently. Insects, rodents, birds, and other wildlife may come without knocking on your door. The chances are that if something settles at your property, it's one of these. The good news is that the local pest exterminators know the drill and have some expertise with these. But you better be prepared.
Ants
These are probably the most ubiquitous creatures on Earth and the most numerous. Not that they are inherently harmful, but if they settle in your house, there may be a problem. The conditions that attract them may as well attract other insects, too. So you'd better not only handle the ants but also prevent a further infestation with a bit of help from the pros.
Termites
These evil counterparts of ants are notorious destructors of property. Eat into a wall, so it crumbles? Consume entire logs and blocks? Termites also bite. And they are very hard to extinguish even for pros; that's why removing them is more expensive than the average.
Mosquitoes
It's hot and humid here; what else does a mosquito need to be happy? Oh, a drop of somebody's blood; maybe yours. And they give you the worst sort of sleepless nights with their high-pitched sound. One mosquito can be dismissed or just killed with a newspaper, but if they become a calamity, you need serious help to drive them away.
Cockroaches
Not only are they disgusting. The cockroaches also spread disease and provoke further disorder, consuming food remains and leaving recognizable smell and stains. If you can live with the cockroaches, think about your neighbors when they learn the truth. So you better take measures as soon as you see at least one.
Spiders
While most spider species are not dangerous to humans, it's not the case in Texas. Black widows and brown recluses are two of America's most venomous species. Well, even if the spiders that make their webs in your house are not that scary, they're still better elsewhere. Luckily, local companies know how to deal with them.
Bed bugs
These are as common in San Antonio as elsewhere, and sleeping in a bugged bedroom is just as risky. Known as disease spreaders, they are easy to bring in and hard to get rid of. This riddance will cost you more than most other bugs, but leaving them alone (that is, leaving yourself at their will) will result in more significant losses.
Stinging insects
In San Antonio, the most common and dangerous are yellow jackets. Yet there are also bees, hornets, mud daubers, and even scorpions. The latter include the bark scorpion, the most dangerous species in the U.S., with a more potent venom than the others. Unlike roaches, these are the ones to keep away from unless you know what to do. Or call someone who for sure knows.
Other insects
Naming all the other insects that can dwell in your property would make a long list. From an exotic pet cockroach that has escaped from someone's house to rare species of ants, there are many of them. Given how many insect species are around, it's no wonder.
Rodents
These are ubiquitous, and though some of them are nice to see, it can't be said about mice and rats that damage your property, steal your food, and are just disgusting. Other rodents you can unexpectedly meet in San Antonio are squirrels and voles.
Other wildlife
Many animals make themselves comfortable in an urban environment, like raccoons, skunks, opossums, etc. You need experienced and licensed specialists to remove them, partly because environmental laws may protect these species.
If any of these creatures have found their home at your property, it's not the situation to put up with. Call the pros.
San Antonio Pest Control Prices
They say everything is bigger in Texas. What about San Antonio pest control prices? Well, they don't differ that much from, say, those of California. Regular one-time treatment will cost you an average of $154, and follow-ups are about half that price. As for monitoring, a weekly visit will be about $35-40. If you opt for less frequent visits, a quarterly visit may be about $130. More expensive are bed bugs ($290-670) and termites ($500-2,500).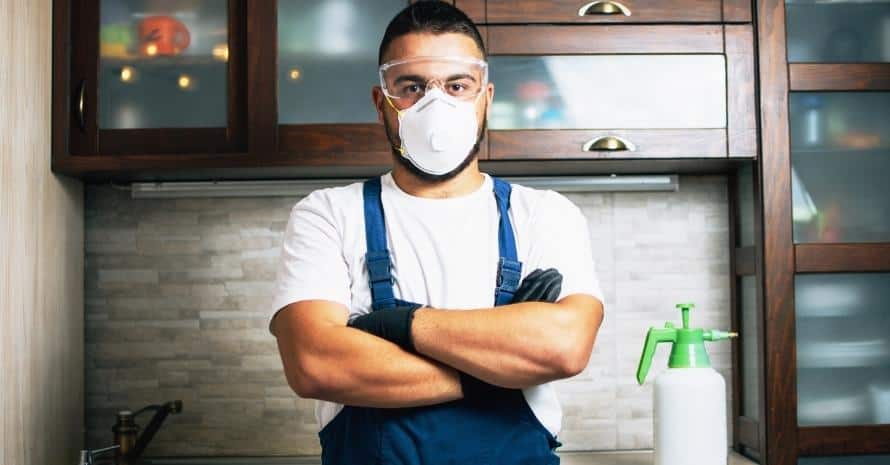 Yearly plans are also offered (though large companies that insist on these are less prominent here). Monthly ones are here, too, being about $50-70/month in most situations. Yet again, it depends on variables like pest types, property size and location, its type (house, condo, or apartment), and so on.
How to Find the Best Exterminators in San Antonio, CA
While we have provided some San Antonio pest control reviews, you may want to dig a little deeper and do your own research. If you do, here is what to pay attention to:
Reviews from those you know in person. It may be your neighbors (their experience is the most relevant purely because of the location), relatives, or friends. They may update you not only about the best exterminators in San Antonio but also about particular specialists you would want to work with.
Reviews on dedicated websites, from Yelp and Nextdoor to Google Maps. You may need to filter them, though, because some of them may be not real, and others may relate to issues the company once experienced but has overgrown. The rating, in the meanwhile, is still affected by these. So check the date as well as the text.
Conversations with managers and specialists. You can ask them your questions and receive firsthand information, for example, about pricing and schedules. A talk does not oblige you to hire the company; they just give you information.
Here are also other differences that can affect the efficiency of their work.
Location
Is the office of the company located nearby? Not only is it more comfortable. It means the costs of transportation will be smaller. In addition, the specialists will have more experience with pests typical for your area.
Pests they're working with
As for pests, each of them requires a special approach. Getting rid of rodents is very different from exterminating wasps or cockroaches; it requires different baits, methods, time, and sometimes the difference can even include physical damage to walls.
Pricing
It's a seductive idea to choose the cheapest plan of those offered by various companies. But you also need to consider the baits they use, the processing intensity, potential follow-ups, and stuff like eco-friendliness. If your property is located dangerously and exposed to various pests constantly, a yearly plan may be a better solution.
Years of experience
It looks like the companies that have been around for longer have a better expertise. On the other hand, new startups are often founded by specialists that spent years or decades just in those old companies. They are easier to manage, use any advantage they can to win the competition, and less often struggle with issues that arise with scale.
Brand awareness
As the company becomes bigger, does it become more recommended? Yes, but more criticized at the same time. It means that famous companies should care more about supporting their brand. At the same time, smaller and younger ones can offer lower prices and better quality in an attempt to build this sort of reputation from scratch.
FAQ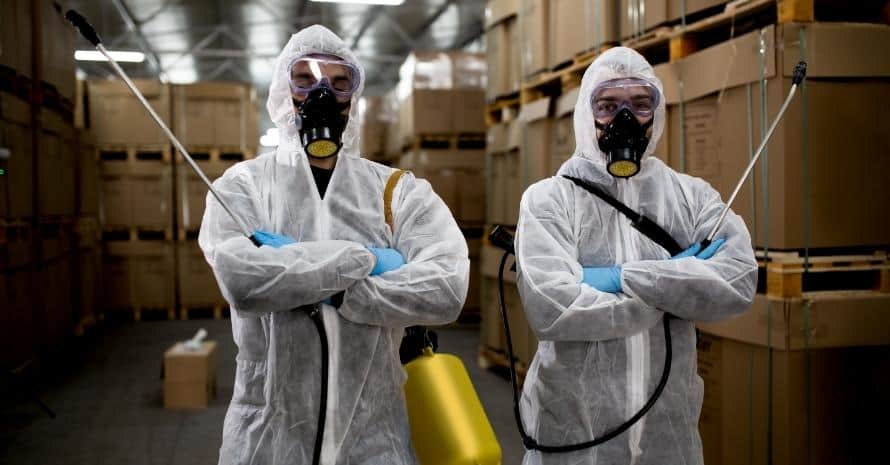 We know that these San Antonio pest control reviews still leave some questions without answers. Here are some of those asked the most often.
How often should pest control be done in San Antonio?
The climate in San Antonio is very attractive to pests. So the measures should be taken at least once a quarter if you haven't seen an infestation or more often (monthly or even weekly) after an infestation took place. Your specialist can tell it more precisely, depending on your infestation's type and your property's peculiarities.
Who is responsible for pest control in a rental property in San Antonio?
Texas laws assume that it's the landlord's responsibility. But the tenants should update the landlord as soon as they spot a pest, generally in up to 5 working days. Otherwise, they may share the responsibility as they didn't complete theirs.
What is the average cost of a pest control visit in San Antonio?
When it comes to single treatments, San Antonio exterminators may charge about $150-160, with follow-ups being cheaper, about $75-80. Weekly visits (if you choose this frequency of monitoring) can be about $35-40, trimonthly – about $130. Again, these prices are very approximate and may change according to various conditions.
Also read:
Why You Should Trust Pest Control Hacks?
We know that pests are nasty neighbors, and it can take months to eliminate them without the right approach. Our experts use their own experience to compile articles and guides that are introductory and informative. Our authors' opinions are independent and based on the results of practical testing of pest control tools. We do not notify manufacturers of testing of their products and do not receive payment from them for posting their items. Also, our texts are never submitted to company representatives for proofreading before placement. On the site, you will find exclusively objective ratings and reviews.