It's safe to say that Californians know more about pests than most US citizens. This is due to the combination of highly changeable, often inclement weather in the bay area that causes bugs to seek shelter in human dwellings and mild conditions overall.
You can save yourself some time scrolling through San Jose pest control reviews with this article. Stick around if you want to learn about affordable pest control in San Jose and which bugs to be aware of in California. The FAQ section is included to help you deal with the invaders.
5 Best Pest Control Companies in San Jose
Here is a list of the best exterminators in San Jose to rely on if you suffer from pest infestation. Be sure to read the descriptions to learn about San Jose pest control prices as well as where to go if you see a termite in your house.
1. Terminix
Website: Terminix
Address: 2233 A Paragon Dr
Phone: (408) 288-8802
BBB Rating: A-
With over 300 branches across the United States, Terminix is definitely among the largest and most famous pest control companies in San Jose. Moreover, it's one of the biggest players globally. The fact that it relies on local experts is the key reason behind its affordable pricing.
Another important factor is the use of flexible plans that enable you to save money by implementing pest control practices such as inspections on a regular basis.
The history of Terminix can be traced back almost a century ago. Over the years, it has acquired expertise in dealing with a wide variety of pests, and San Jose bug removal is no exception. The local branch will offer you a flexible pest control plan that includes 13 essential insects, including termites, bed bugs, and more.
The good news is that non-insect unwanted guests such as mice and rats are included as well. You save money by subscribing to regular service for over a year, the plan for which will be prepared following the initial inspection.
This is not to say you cannot rely on Terminix for one-time solutions, though. It is a less flexible yet reasonably affordable option which leaves prevention up to you. We recommend that you consider subscription plans if you live in San Jose because this area is notorious for being rife with pests.
Presently, it's possible to get 50 dollars off if you purchase a pest control plan as opposed to a single-time inspection. The experts will be wearing personal protective equipment according to the COVID-2019-related rules.
2. Orkin
Website: Orkin
Address: 2151 O'Toole Ave Ste 50
Phone: 408-706-2322
BBB Rating: A+
Founded back in 1901, Orkin is currently a network as big as 400+ locations worldwide, concentrated mostly in the USA and staffed by a total of over 8,000 team members. The company stands out among its rivals due to its focus on science.
It partners with a number of research and charity organizations to foster healthcare and scientifically driven pest control as well as to educate the public on the dangers of common pests such as mosquitoes. To name just a few, the list includes the Centers for Disease Control and Prevention, the American Red Cross, and the National Science Teachers Association.
Orkin takes a responsible approach to solving your insect problems. Their San Jose exterminators will not charge any extra fees in case of a re-infestation between treatments; this is viewed as the company's commitment to your goals as the customer. All Orkin Pros complete intensive training that involves the most recent scientific information on pest control with due regard to your location.
Since prevention is part and parcel of pest management, pest control plans are central to Orkin's pricing policy. The first stage is always an inspection to estimate the scope of the problem and the steps to be taken.
Both preventative and active anti-pest measures are used to ensure you have a home free of termites, rodents, ants, and bed bugs, with regular follow-up between sessions. The price, including that of the inspection, depends on the initial state of your property. This company won't offer you a free initial visit, but its prices make up for it over the long run.
3. Rentokil
Website: Rentokil
Address: 1125 Berkshire Blvd Ste 150 Reading, PA (mailing address)
Phone: (610) 372-9700
BBB Rating: A+
Originally a British pest control business founded in 1925, Rentokil has grown and diversified to become a very notable player in the global market since then. In particular, it is famous for offering specialized services to enterprises in the healthcare, food industry, and a variety of other sensitive areas.
This doesn't mean you can't rely on Rentokil experts for residential pest control, though. The giant offers a number of solutions to pest problems commonly found in California.
Apart from being a huge network of brands with numerous branches across the globe, Rentokil takes pride in adopting responsible practices to benefit the local community that it serves and offering responsive support to customers via single points of contact. It also implements data transparency features to make sure you can trace your progress against the chosen plan.
Unlike other top providers, Rentokil does not usually offer subscriptions. However, its treatment programs for such common San Jose problems as bed bugs, mosquitoes, and termites include a follow-up stage where the need for any further intervention is identified.
Moreover, the Rentokil Specialist will educate you on the issue you are facing to ensure proper prevention in the future. Pricing is transparent and takes place following the initial inspection, which is common practice due to how different properties can be in terms of accessibility for treatment, infestation severity, and other factors.
4. HiTech Termite
Website: Hitechtermite
Address: 21063 Cabot Blvd Hayward, CA
Phone: (888) 322-8889
BBB Rating: A+
If you live in the bay area, the chances are high that you are familiar with termites. This pest is especially notorious among Californians, and San Jose is no exception to this rule.
HiTech Termite is a highly specialized, BBB-accredited company operating in California that deals specifically with termites, relying on recent inventions to make sure the unwelcome guests will not return to your home.
HiTech Termite offers a free estimate in case you feel anxious about how its services might affect your budget. The price is calculated on a case-by-case budget following an initial contact to take into account the many factors that determine the situation when it comes to termites. You will most probably be offered several intervention options to choose from upon completion of this step.
While the company does not work with any bugs except termites, it leverages quite a few environmentally safe technologies, including microwave treatment and non-fumigation chemical control.
The latter term means that, unlike most pest exterminators, HiTech Termite won't expose you and your home to highly toxic gasses. Instead, its professionals use less aggressive yet effective chemicals on the affected areas, which means you can safely enter your home without staying away for a day or two to avoid poisoning. It also eliminates the need to pack away and seal your possessions.
5. Bay Area Bed Bug
Website: Bayareabedbug
Address: 20600 Mountain House Parkway, Tracy, CA 95391, USA
Phone: +1 925-391-2677
BBB Rating: N/A
Another highly specialized company on our list of top exterminators in San Jose, Bay Area Bed Bug invests great effort and talent in fighting the little bug that gave it its name. These insects feed on human blood, thus being especially disgusting and much-feared to us. They are known to be the scourge of the California bay area, which is why expertise in this area is much wanted.
Registered in the Californian city of Tracy, Bay Area Bed Bug offers several options when it comes to managing bed bugs. First of all, it takes special pride in using the Aprehend® bed bug spray, which is a non-toxic, environmentally friendly solution that will keep your home free of these pests for the next three months. It is safe to be used around both adults and kids, and you don't worry about your pets being in the house.
The classical heat treatment approach is another popular solution, not lastly because it quicks. It kills adult bed bugs as well as eggs and nymphs within a single day, which means you won't have to sleep with them another night. Just like Aprehend®, it poses no threat to the health of your family.
For those who are interested in controlling bed bugs on a budget, family-safe conventional chemical treatment is the most viable option. The only downside is that its effect lasts for just 30 days compared to the above measures.
As the name suggests, Bay Area Bed Bug deals exclusively with bed bugs. Do not rely on it for other pest problems, for which you can consult one of the top three companies above.
Common Pests in San Jose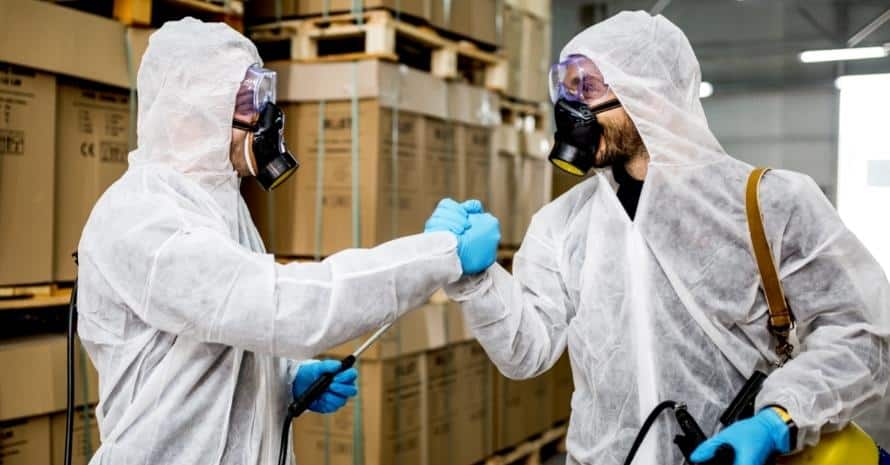 This section contains a short overview of the most widespread pests that you can come across as a San Jose resident. Other unwanted visitors, such as rats and spiders, might also appear on your property but are less notorious or specific to this location.
Termites
Not to be confused with common ants, termites pose a much greater threat to your home as they tunnel in the soil as well as wooden structures, undermining their stability. They usually go unnoticed until a swarm emerges or construction works expose some of the damage. You can tell a termite from an ant because its front and hind wings are of the same length, and its antennae are straight or slightly drooping, not at a 90-degree angle.
Bed bugs
Found across the globe, bed bugs are dangerous pests because they rely on human blood for feeding. These wingless 1 to 7 mm reddish-brown insects owe their name to the habit of biting people for blood when they are asleep.
Contrary to a common misconception, bed bugs do not spread diseases as such. However, their bites tend to get itchy, and scratching is associated with an increased risk of developing a secondary skin infection.
Ants
There are several ant species in California, including imported red fire ants, which are notorious for being extremely aggressive. While mostly found underground, they will also come onto the surface of the earth and occasionally bite people and pets. The greatest risk associated with ants' painful stings is that of allergic reactions. You should be especially careful if you have a history of those related to ants.
Cockroaches
These scavenger pests have learned throughout evolution to feed on our leftovers. Apart from being disgusting, they pose a serious health threat because they tend to occur around places where we prepare meals. Their droppings and shed skin can spread diseases and cause asthma, which is a serious risk.
Mosquitoes
Common as they are, mosquitoes are far from being innocent bugs. Apart from their painful, itchy, swelling bites, they can carry diseases, and the species found in California are no exception to this. Here is just a short list of infections you risk contracting when a mosquito bites you in or around San Jose:
malaria;
Saint Louis encephalitis;
Dengue;
Chikungunya;
Zika;
Yellow fever.
The problem with mosquitos is that they are ubiquitous and hard to keep in check once you leave your home. However, a professional trained in pest control who is well aware of the situation in San Jose can give you valuable advice and help you work out a prevention strategy to avoid being bitten.
San Jose Pest Control Prices
Prices differ widely, depending on which pest is bothering you. However, the general tendency is that subscriptions are more affordable (and also more effective) than single-time visits. Some companies will offer free first inspections to give you a non-obliging quote; others charge money for that first visit but offer cheaper prices on follow-up.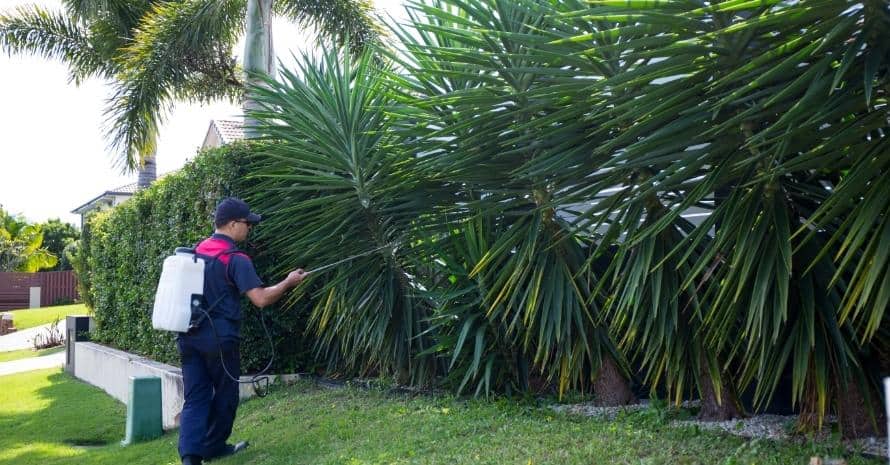 Monthly periodic inspections are the cheapest. The average price in San Jose is approximately 45 dollars per visit, while a semi-monthly one would likely cost you 50 to 60 dollars. A quarterly inspection can get as expensive as 300 USD, in particular, because the damage done in the meanwhile can be considerable. A lot of companies offer yearly and other long-term plans with follow-up with professionals between treatment sessions, which are generally very affordable.
How to Find the Best Exterminators in San Jose
Customer reviews are a good place to start unless you are lucky enough to have valuable recommendations from your friends and family.
Specialization and scope of operation
Start by identifying the problem you are dealing with (see the Common Pests in San Jose section above for guidance) and look for the local companies that deal with it. It's best to choose either well-reputed nationwide or global providers like our top 3 or highly specialized local companies such as No. 4 and 5 on our list.
Pest control methods
Advisable control methods differ depending on which pest is bothering you. For bed bugs, the focus should be on killing eggs and nymphs as well as adult individuals to prevent reinfestation, while with termites, the required measures might differ. Take some time to educate yourself on the available methods and make sure the company you are interested in uses the most environmentally friendly, pet- and kid-safe approaches available.
Pricing policy
Budget is another important criterion when choosing a pest management provider to rely on in San Jose. Transparency is extremely important because many companies will not share their pricing formula with you. Instead, they might shock you with the final total. Therefore, it's a good idea to explore the available plans and which factors determine the price of a single treatment as well as periodic inspections.
FAQ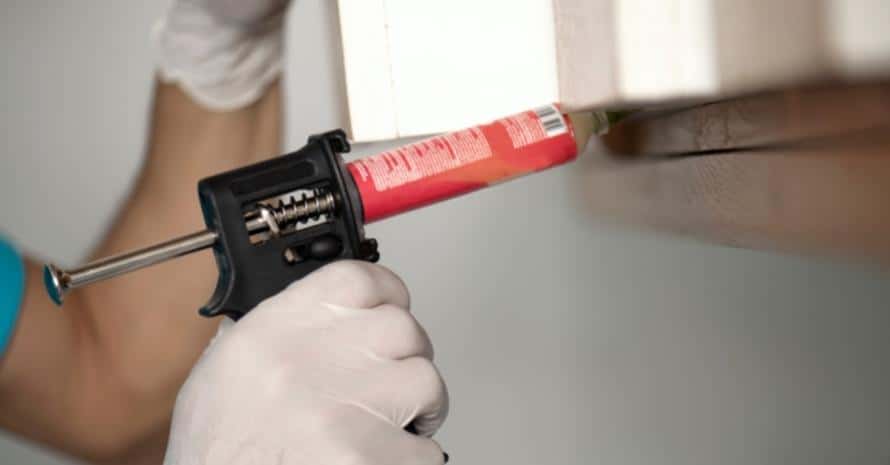 This section contains brief answers to a set of commonly asked questions when it comes to pest control in San Jose, CA.
How often should pest control be done in San Jose?
This depends on the peculiarities of your property. The general recommendation is every one to two months, possibly with follow-up in-between treatments or inspections. Ask your extermination professional for advice on the most appropriate pest control schedule for your case.
Who is responsible for pest control in a rental property in San Jose?
It's the responsibility of the landlords, but tenants must promptly inform their landlords of any signs of the infestation. The parties are supposed to agree on pest control measures to be taken afterward. It's the tenant who must prepare the infested property for treatment and/or inspection.
What is the average cost of a pest control visit in San Jose?
If you pay for a monthly plan, each periodic visit will cost you around 40 to 50 USD. If the treatment is needed, the price might be increased. Less frequent inspections are usually more expensive, such as up to 300 USD per quarterly check. Infestation interventions are assessed on a case-by-case basis.
Also read:
Why You Should Trust Pest Control Hacks?
We know that pests are nasty neighbors, and it can take months to eliminate them without the right approach. Our experts use their own experience to compile articles and guides that are introductory and informative. Our authors' opinions are independent and based on the results of practical testing of pest control tools. We do not notify manufacturers of testing of their products and do not receive payment from them for posting their items. Also, our texts are never submitted to company representatives for proofreading before placement. On the site, you will find exclusively objective ratings and reviews.