San Diego is the place to be, right? You're not the only one who agrees; so do your neighbors, and not only humans but those you'd rather see out of your property. These unpaying tenants do more harm to it than you can imagine; that's why when you see ants, roaches, or wasps, you better start searching for the best pest control companies in San Diego as soon as possible.
There are many pest exterminators in San Diego (which indicates how common the pest problem is). To save your time and effort, we have selected the five of them with which you will get the best results.
The Best Pest Control in San Diego, CA (2022)
What should a company be to get on this list? First of all, it should do its job well. And while some of these companies have been around for decades or over a century, new businesses can also start right up and leave their customers fully satisfied. It's not enough to judge by one treatment but rather by the result. How well do they do their monitoring? How easy is it to get with the specialists they send? How quickly do they respond to your requests? All of these factors matter, and after some research, we chose these five.
1. Terminix: The Best Choice
Website: Terminix
Address: 5458 Complex St Ste 401 San Diego, CA 92123
Phone: (858) 503-3538
BBB Rating: A-
Terminix is a pest control company of choice for many places; in San Diego, this company has built a strong reputation. Like many large-scale companies, it operates in various states and regions, as well as in other countries.
It can handle various types of pests, most commonly termites, bed bugs, cockroaches, stingers, and rodents. Call and explain your problems and wait for your free quote. After the inspection, the specialist will detect your problem, property weaknesses, and the blueprint for your future plan. Then you are free to decide whether to agree or not.
As for pricing, termite control, commonly the most expensive type of pest control, starts at $69/month. As for other pests, the basic Bronze plan begins with $33/month and implies triannual checks to check your household for various insects (except mosquitos and termites) and rodents, which is the most logical in San Diego.
There are plans like Silver (mosquito reduction included, $63/month) and Gold (termite protection included, $58/month). To have both mosquitos and termites removed, you'll need the Platinum plan ($88/month). All the plans offer year-round protection and satisfaction guarantee. Prices are subject to change, though, and the company directly states that they also depend on your location, the type of pests, and the infestation level.
Last but not least: its offices are working 24/7 in San Diego. So if you suddenly see a roach or hear mosquitoes too often, you can call Terminix as soon as you encounter the pest. You know how fast these insects may lay eggs and form colonies; even hours can be crucial. So you better call as soon as you notice anything suspicious.
2. Orkin: The Next Best Choice
Website: Orkin
Address: 2420 Grand Avenue – Unit J, Vista, CA 92083
Phone: (866) 430-4595
BBB Rating: A+
Orkin is an even older company that has been dealing with pests since 1901. An embodiment of the American dream, it was founded by Otto Orkin, a son of a Jewish family from Latvia, who had been tasked with keeping rats away from the family store before launching his business at only 14. Now, Orkin is one of the largest pest control companies in San Diego and nationwide.
Orkin specializes in both residential and commercial services, offering various plans for homes and businesses. For each location, it pays more attention to local common bugs. In San Diego, it offers special plans for getting rid of termites, Argentine ants, bed bugs, and earwigs, along with common roaches, ants, spiders, or stingers. Of course, if your pest is an uncommon type, they may handle it too.
Orkin emphasizes the training it provides for its employees, so they come prepared for various types of problems. Suppose the specialist that came in a branded red diamond truck to examine your property has encountered something beyond their competency. In that case, they will pass the task to a better-prepared specialist. Usually, they offer a plan with treatment and monitoring, but if you insist, you can go with a one-time treatment. I hope it will do the job.
There is one significant issue that Orkin (as many large companies) is subject to. Sometimes your requests may be lost and unanswered. So you need to show some insistence to get in touch with them. Other issues are mostly not about their professionalism. And by the way: if you want a COVID-19 vaccinated specialist, you need to emphasize it when placing your request.
Prices are usually formed individually, but usually, Orkin charges about $45-55/month, while termites and bed bugs are more expensive to treat. A termite treatment is more expensive, up to $5,000, while a bed bug extermination session may cost you $500-1500.
3. Western Exterminator: The Most Western
Website: Western Exterminator
Address: 165 Vallecitos De Oro, San Marcos, CA 92069
Phone: (866) 851-5044
BBB Rating: A+
Western Exterminator is another company that has been around for generations (est. 1921). What a perfect name for a company operating in California! A bit common, yes, but it deals with common issues. Now it's a subsidiary of Rentokil, yet it retains its brand and reputation.
Like many companies, it operates on a plan basis rather than offers one-time extermination. It deals with pests common in California, and its staff consists of local specialists who have grown in this environment and know a lot about local pests and the most efficient methods.
Western Exterminator offers business and residential plans. So, instead of simply putting the basic prices on the website (which will grow depending on your location, property size, the type of infestation, the preferred schedule, etc.), it explains why prices are calculated individually. To learn more, you need to fill out a detailed form or talk to a manager on the form. For further information, there are free quotes that make the estimation even more precise.
The company changes its customers a bit higher than the average, even in San Diego. There may be another problem that Western Exterminator also experiences. While the specialists are usually competent and respectful, managers can be too insistent in luring you into plans instead of single treatments, or they simply lose track of your requests. This organizational issue is common for large companies, so prepare to try again if there's no response.
4. Colonial Pest Management: Family-Owned, Local, Efficient
The company with a name that reminds both of imperial times and of insects' way of life, Colonial Pest Management, is a rather small family-owned business operating in San Diego. Colonial PM does not overload its site with a long list of species it can take care of.
Along with regular pests (cockroaches, ants, etc.), it mentions bees, birds (namely swallows and pigeons), and rodents. Yet, as the practice shows, the company is ready to work with pests even if they are not listed on the website.
Don't worry if the phone doesn't answer: soon the manager will call you back. The price is (as usual) calculated individually, but overall, it's significantly cheaper than what larger companies charge. On the other hand, the company takes seriously even the minor job done in one treatment, leaving no chance for the infestation to expand. All the technicians are licensed and experienced well, so indeed, the company enjoys its reputation (which is even higher than that of older and larger businesses) for a reason.
It's somewhat mysterious unless you contact the company personally. The address is not easy to find, and the company doesn't even publicly reveal its foundation date. Its website also appears extremely simple, as it's been made simply to squat the domain name. Yet the experience it delivers speaks for itself.
Last but not least: the company emphasizes that it uses non-violent methods of removal when it comes to bees and birds. It's pretty often contacted when it's the bees, and the specialists are quite able to locate the hive and relocate it then.
5. Bugs Bee Dead: The Best Naming
Website: Bugs Bee Dead
Address: Oceanside, CA 92057
Phone: (760) 439-9603
BBB Rating: N/A
The company with a name that would rather make you think of an alt-rock band has been around since 1989 – that is, from the grunge era. In these years, it has proven and improved its expertise in treating infestations with various pests, from your familiar ants and rodents to bees.
As the name suggests, the company works with various pests but shows outstanding results with relocating bees. For example, instead of offering its service as soon as you notice a single bee, it instructs you to wait for a day or two if you see a swarm at your property and only get in touch if it doesn't go away. It relocates bees to remote areas where they won't put any human habitat at risk. With wasps, though, the company is not so gentle, removing them efficiently and deadly.
It also uses hi-tech methods to detect rodent entry points, removing ant colonies, cockroaches, fleas, or ticks. It's done with organic products, mostly based on natural oils, and with eco-friendly technologies. It may also deal with spiders, scorpions, crickets, and other insects, should you encounter them at your property. As for prices, they are individual but lower than larger companies charge, offering affordable pest control in San Diego.
As a local small bees-ness, Bugs Bee Dead is quick to respond. Call it and wait for the specialist to arrive the next day. Last but not least: the specialists pay attention to doing their work least destructively, even if it's necessary to break through walls to cut the infestation.
Common Pests in San Diego, CA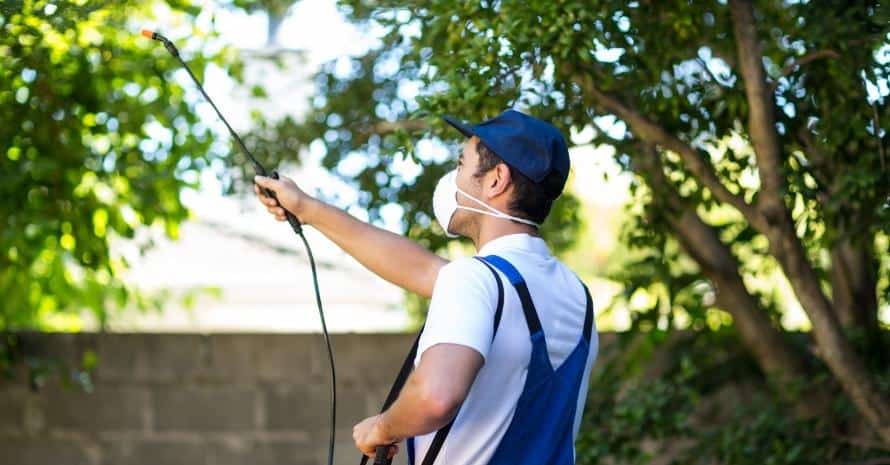 Like in most places on Earth, insects are the likeliest pests you encounter. Roaches, termites, flies and fleas, and more dangerous stingers, are always around and sometimes closer than they appear. But there are also rodents (ubiquitous mice, rats, voles, etc.) and snails. These are the most frequent guests that San Diego exterminators can help you with.
Mosquitoes
The climate of San Diego is just enough hot and humid for them. Only one of you can stay unbothered: either you handle your problem with them or enjoy that high-pitched sound over your ear as you're prepared to sleep.
Termites
House destructors number one, they can turn walls into simple imitations if the population is large enough. The best approach is that even one termite is large enough for a population.
Roaches
They are relatively in San Diego, which contributes to the hate they arise. And it's not only about the size of a single roach but about the scale of issues with them. Many populations are already prepared for traditional household treatments, so you may need specialists to handle them.
Bed bugs
Like elsewhere, they are among the most notorious sleep killers and may also spread diseases. Treatment of these creatures is usually more expensive, but living alongside them may cost you more.
Stinging insects
If you see one wasp or bee flying by, that's okay. But if there's suddenly a lot of them, or you see strange chewing noises that sound like rain when the sky is clear, it's a warning. Wasps, hornets, bees, and bumblebees are among the most dangerous pests.
Ants
There is nothing bad about ants until they settle in your kitchen or under the entrance. Then, of course, you need to have them removed. And while it's easy to handle a small ant house with boiling water or borax, a more severe infestation can require more serious intervention.
Spiders
Spiders are a sign of enough insects on your territory to feed on. And while they are mostly harmless, having spiderwebs in your house is nothing pleasant. So San Diego, CA, bug removal companies deal with spiders too.
Other insects
The Earth is rich in various insects (many more than mammals, birds, and reptiles combined). Some uncommon pests may also appear in your house, and while you may lack even the slightest idea about what they are, specialists will handle them.
Snails
Why did it have to be snails? Seemingly so harmless, they show their other side if you're into gardening. They are very harmful to everything green, damaging the leaves and the blades they like. And no, these aren't these grapevine snails that you could at least eat. So you need someone to handle them if you don't want your garden seriously damaged.
Rodents
The most frequently met ones are mice and rats, but it shouldn't come as a surprise if squirrels and other less common species choose your property. Removing them yourself may be risky and fruitless, so you better trust the pros.
Various wildlife
It's not as common in San Diego as in other places, but you may be the winner as you encounter raccoons, skunks, opossums, rattlesnakes, etc. These may require not just a regular company but that with specific expertise.
Have you met any of these creatures? If so, you are probably in need of pest control.
San Diego Pest Control Prices
California is not the cheapest place on Earth, but San Diego pest control prices are quite reasonable. It's hard to calculate the average, given the number of variables that influence it. Yet there is some data about average pricing for certain companies and infestation types.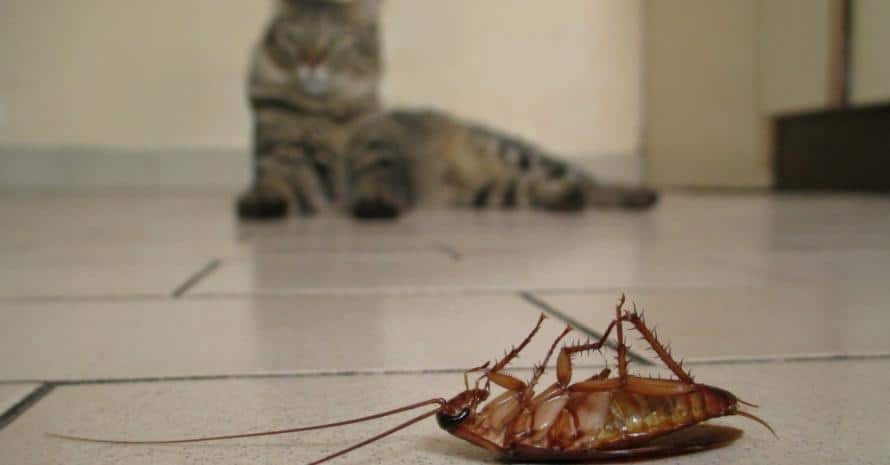 Speaking of generic yearly plans, they are mostly $550-750, though some services are more expensive. You need to prepare a larger sum if you want to get rid of traditionally more costly bed bugs or termites. Prices depend on the size of your property, so the service will cost you less if you live in an apartment or a condo.
How to Find the Best Exterminators in San Diego, CA
When searching for the best exterminators in San Diego, you may rely on what they write on their websites and social media pages. But there is more to consider, so we recommend you also make your choice by the following sources:
The experience of your relatives, friends, or neighbors. They can update you on their situations, pricing, companies' attitude, and even names of specialists they recommend or do not recommend.
Online reviews. These are less trustworthy because they can be unrelated to your case, obsolete, or simply faked by the companies or their rivals. Often low ratings on sites like Yelp are caused by problems companies experienced in the past but have overcome.
Conversations with managers and specialists. You can ask them your questions and receive firsthand information, for example, about pricing and schedules. A talk does not oblige you to hire the company; they just give you information.
Here are also other differences that can affect the efficiency of their work.
Location
Is the office of the company located nearby? Not only is it more comfortable. It means the costs of transportation will be smaller. In addition, the specialists will have more experience with pests typical for your area.
Pests they're working with
As for pests, each of them requires a special approach. Getting rid of rodents is very different from exterminating wasps or cockroaches. It requires different baits, methods, time, and sometimes the difference can even include physical damage to walls.
Pricing
Of course, everyone would like to pay less for the same service. But it will depend on your infestation type, on your property size, and extra options like eco-friendly methods. A free quote will help both you and the company better estimate the price. In addition, you can opt for long-time plans or single sessions with a certain number of follow-ups.
Years of experience
On the one hand, the longer the company has been in the industry, the more experience in its business it has gained. On the other, growing sometimes means managerial issues like lost requests. You also need to assume that even young businesses can be established by specialists with decades of experience.
Brand awareness
The more people know about the brand, the more careful you should be with its reputation. So they (at least in theory) should care more about supporting it. On the other hand, newer brands may offer cheaper services of the same quality as they build their public image.
FAQ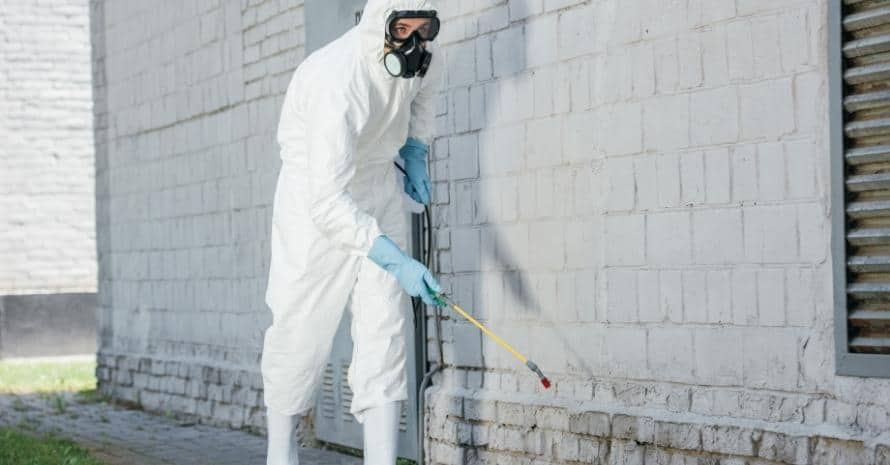 Even after reading San Diego pest control reviews, some questions remain unanswered. So let's address them now.
How often should pest control be done in San Diego?
It's a rather hot and humid region, so properties are likelier to get infested. So in many cases, frequent control is necessary. But, again, it depends on the infestation type and level, the size and location of your property, and on your eagerness to prevent pests rather than deal with them on arrival.
Who is responsible for pest control in a rental property in San Diego?
In California, it's the landlord's responsibility. He should take the measures within 30 days since the moment he's been notified by tenants.
What is the average cost of a pest control visit in San Diego?
Yearly plans are usually about $500-700, a one-time visit being about $250-600. Follow-ups start at $40 unless there are termites or bed bugs the treatment of which is more expensive. You can also bargain if you consider the service overpriced or choose a more affordable pest exterminator as an option.
Also read:
Why You Should Trust Pest Control Hacks?
We know that pests are nasty neighbors, and it can take months to eliminate them without the right approach. Our experts use their own experience to compile articles and guides that are introductory and informative. Our authors' opinions are independent and based on the results of practical testing of pest control tools. We do not notify manufacturers of testing of their products and do not receive payment from them for posting their items. Also, our texts are never submitted to company representatives for proofreading before placement. On the site, you will find exclusively objective ratings and reviews.