Being the most popular and populous city in the state, New York City experiences problems with rodents and a wide range of pests. The vast majority of citizens live in several store buildings, which means they have to share the same pest problems as their neighbors.
Once the rodents or cockroaches appear in one apartment, the menace will quickly spread around the building or the whole block. Thus, professional pest control companies in New York City are in demand. Although the market offers numerous names, here you will find the list of top NYC exterminators with detailed descriptions, addresses, and phone numbers.
5 Best Pest Control Companies in New York City
NYC's territory is not that small and equals 300 sq miles, but its almost 8 million 900K citizens live tightly to each other. It is considered to be the most densely populated city in the US. This lifestyle provides pest problems to New Yorkers.
1. Terminix
Website: Terminix
Address: New York, NY 10009. East Village, Alphabet City
Phone: (877) 837-6464
BBB Rating: B
Terminix was founded back in 1927. The company always provided a wide range of pest control services and managed to become the most trustable exterminators in the US, and in NYC in particular. With its headquarter in Tennessee, it has numerous local departments that are familiar with NY pest specifics. They are considered the best exterminators in NYC.
The main departments of Terminix in New York City:
Albany, 5 Walker Way, NY 12005, open 24/7;
Staten Island, 114 McClean Ave, NY 10305, open 24/7. Major specifics – ants;
Flushing, 30-50 Whitestone Expressway Suite 303, NY 11354, open 24/7;
Armonk, 1 Labriola Ct, NY 10504, open 24/7;
Long Island, Plainview, 45 S Service Rd, NY 11803, open 24/7. Serves the entire Nassau county;
Medford, 200 13th Ave Unit 1A, Ronkonkoma, NY 11779, open 24/7. Serves the Suffolk County;
Binghamton, 27 Link Dr Suite C, NY 13904, open 24/7;
Rochester, 50 Vantage Pointe Dr. Suite 1, NY 14624, open 24/7. Offers the longest guarantee from termites;
Newburgh, 5 Jeanne Dr. Suite 2, NY 12550, open 24/7. It serves the whole Hudson Valley region, including counties Orange, Rockland, Ulster, Sullivan, and Dutchess.
The company offers services considering local specifics. Professionals are familiar with the most widespread pests in the county and event the particular street. All the branches work 24/7. They provide guarantees for their work and offer a money back if there is no result. Their main specification:
Ants;
Termites;
Bed bugs;
Biting and stinging pests;
Rodents;
Cockroaches.
The price range varies on the services that are included. They have free consultations:
The annual price varies from $550 up to $700;
The monthly prices for specific insects and pests vary. The mosquito extermination costs $60 a month.
2. Orkin
Website: Orkin
Address: Orkin New Hyde Park NY, Branch 317
Phone: 877 4828776
BBB Rating: A+
Orkin was founded in 1901. Forbes names it the top affordable pest control in New York City. It has a high BBB rate. The main office is based in Georgia, but the company has more than 400 departments around the states and internationally. They provide services both indoors and outdoors. It has two major branches in NY, including:
Branch 317. New Hyde Park, NY, 267 609 8750, 75 Nassau Terminal Rd. This branch is for both commercial and residential services;
Branch 315. Queens, NY, 929 466 9467, 40-27 Crescent St. This branch takes only commercial orders.
Orkin works in all 5 boroughs. It covers the territory of NYC and its counties. You may call the company from Astoria, New York, South Ozone Park, Valley Stream, Queens Village, Elmhurst, Huntington Station, and Bay Shore. The company works with all the pests that can be found in the area and the exotic cases. Their usual targets are:
Mice and rats,
Termites,
Ants,
Cockroaches,
Mosquitoes,
Wasps and hornets.
There are different plans that cost differently. The price also differs depending on the state you live in. Yet, you may consider that the average annual plan costs $570. If you have a severe infestation, you may pay more.
If you live in a state with a high level of pest infestation annually, the cost will rise as well. You can pay for the fast extermination. For example, you can choose a plan that covers only termites. The prices must be discussed after you receive a free home inspection from the pest control company.
3. Rentokil or Ehrlich
Website: Rentokil or Ehrlich
Address: 175 Walnut Ave, Suites 207 and 209, NY 10454
Phone: 866 840 5578
BBB Rating: A
Rentokil is not exactly a US-based company. It has British roots. Yet, once it came to the US more than 90 years ago, it quickly became a favorite around the states. You may already be familiar with its departments like Presto-X, Ehrlich, Anderson Pest Solutions, and Western Exterminator. Its main office is located in Pennsylvania. Ehrlich covers all the areas of NYC and Long Island. The company offers eco-friendly measures against pests.
It works in the next areas:
Astoria,
Bronx,
Brooklyn,
Long Island,
Corona,
Massapequa,
Manhattan,
NYC,
East Elmhurst and Elmhurst,
Queens and Queens Village,
Far Rockaway,
Ridgewood,
State Island,
Forest Hill,
Flushing,
Valley Stream,
Huntington Station,
Woodside.
The company considers regional specifics, including the hotspots. The neighbors of the subway usually suffer from rats and mice infestations. Buildings that stand too close can be infested by bugs too quickly. If one building in NYC has bed bugs or cockroaches without immediate treatment, these bugs will travel to another building. According to NYC pest control reviews, this company is one of the most eco-friendly and nature-oriented in the region. Its main specifics also include:
Bird control;
Bed bug control;
Rodent control.
They also provide commercial services, including heat treatments for the office and multi-family housing treatments. You can call them for the disinfection as well. It is always better to prevent pests than to risk losing your customers who can notice cockroaches on the floor.
The price is moderate. They depend on the plan you choose. The average price for 2 000 sq ft area is from $600 up to $1200 annually. The price changes based on the level of infestation and the area you live in. You can order additional services too.
4. Pestrol Inc
Website: https://www.pestrol.com/
Address: 31 W 34TH St Ste 8079 New York, NY, 10001-3009
Phone: 855 602 1365
BBB Rating: A+
The company is not that old. It was founded in 2001. It is NY native and works with all NYC boroughs and the NY counties. When it comes to the comparison of NYC pest control prices, Pestrol has the cheapest option affordable for everyone. They also offer 24/7 support and you can call them even during the night in case you are getting bothered by the mouse. It hires professional entomologists and exterminators with many years of experience.
You may find their departments in the next areas:
Orange County, 197 Monhagen Ave, Middletown NY 10940, phone 845 381 1061;
Rockland County, 99 Main Street, Nyack, NY 10960, phone 845 360 6410;
New York City, 31 West 34th Street, 8th Floor, New York City, NY 10001, phone 212 304 5116.
The office does not work 24/7, unlike the emergency support team. Their hours are from Monday to Friday, 9 AM up to 5 PM. They also work on Saturday from 9 AM to 2 PM. The company's office is closed on Sunday. Meanwhile, you can always call the hotline.
The company offers free inspection and numerous discounts. The average prices for their services starting from:
$35 for a month for a Basic package that covers rodents, ants, wasps, bees, and cockroaches;
$49 per month is a Plus package that also includes the extra visits, and family-friendly measures, and termites;
$69 per month in a Premium package that also includes termites, rodents, common pests, and a mosquito-free backyard.
5. Kingsway Exterminating Co. Inc
Kingsway was founded more than 100 years ago. It has been serving NYC and Long Island for over 40 years. The area of service includes 5 boroughs and the neighborhoods. It provides its exterminating services for commercial and residential use.
The company does not take money for the inspection. It works every day except Sunday from 7 AM to 6 PM. On Saturday it works from 7 AM to 5 PM. You can also contact the emergency line. If you need an inspection you can call 800 926 9421. The office numbers are 212 509 2550 and 718 859 8448.
The company quickly gets to the areas of:
NYC Manhattan;
Brooklyn;
The Bronx.
They exterminate or get rid of the following pests:
Ants;
Stinging insects like hornets, bees, and wasps;
Bugs like mites, ticks, fleas, bedbugs, and lice. The company has certificates from the best bed bug experts in the area;
Rodents like mice and rats;
Silverfish;
Waterbugs and roaches;
Spiders;
Termites;
Birds, raccoons, and squirrels.
The company offers to inspect your house for free. You will receive the step-by-step plan with the prices. They offer environmentally friendly options in the first place. You may choose the one that will be the most effective or the quickest. They have commercial services, including office and property management, facility management of the company, and demolition contractors' management. There is a discount for seniors. It cuts 10 percent of the whole price.
Common Pests in New York City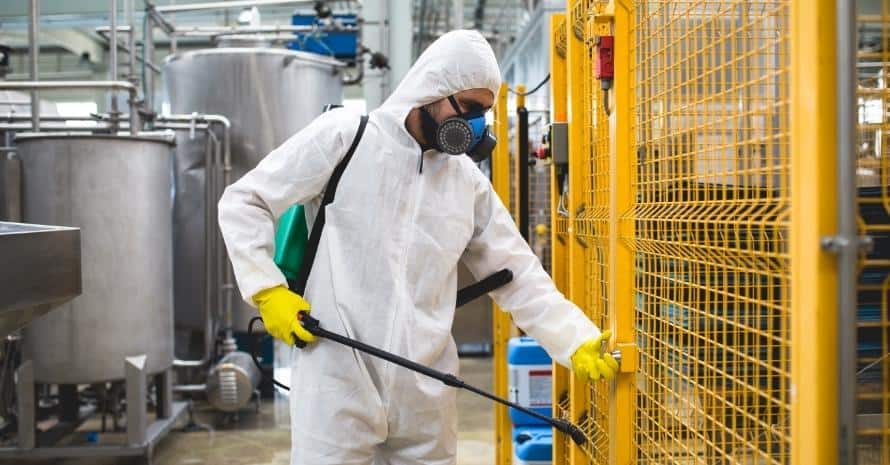 Your choice of pest control company has to depend on the specific pest you are dealing with. If you need New York City bug removal service, you may want to call Kingsway Exterminating Co, since they have certificates in bugs. If you are attacked by termites, you can try Terminix or Orkin, since they have specific plans for that. Ehrlich is famous for extraordinary cases like squirrels or birds. Here are the most popular pests in NYC.
Ants
Ants are hardworking little insects that you definitely don't need in your house. They can bite through the food packages and damage the wood. Yet, they are one of the most common types of bugs in the US. The most common species:
Carpenter ants that like to dig into the wood;
Pavement ants;
Pharaoh ants;
Odorous house ants.
As you may have noticed from the names, some of them provide a specific odor when they are killed. Ants can bite and crawl on your feet. You have to make sure you don't attract them to your house.
Bed Bugs
Bed bugs usually appear during the summer. Families return from vacation, bringing new dwellers with them. Bed bugs can travel in cars, clothes, and even school bags. They are brown, small, and quick. They crawl on your bed and inside your wardrobes.
The worst part about bed bugs is that they bite. They feed on your blood. Apart from that, they may also spread dangerous diseases through the bite.
Spiders
Spiders are common insects in our houses. Yet, when their population gets too big, you can't deal with them on your own. The most popular species:
American house spiders. You can even meet the Black Widow, which is not as harmless as other members of the family;
Yellow sac spiders. They are poisonous and they bite;
Sheet web weavers;
Nursery web spiders;
Wolf spiders can bite if feel danger;
Grass spiders that can bite.
Termites
Termites are usually confused with ants. They are not similar, though, while both can ruin your wooden walls and furniture. Unlike ants, termites really feed on wood. They cause incredible damage to the house structure.
Fleas
Fleas are usually transported on pets. They can even lay eggs in the fur. Biting through the animal's skin, they can transmit tapeworms. Fleas move by jumping and, in rare cases, can target people.
Cockroaches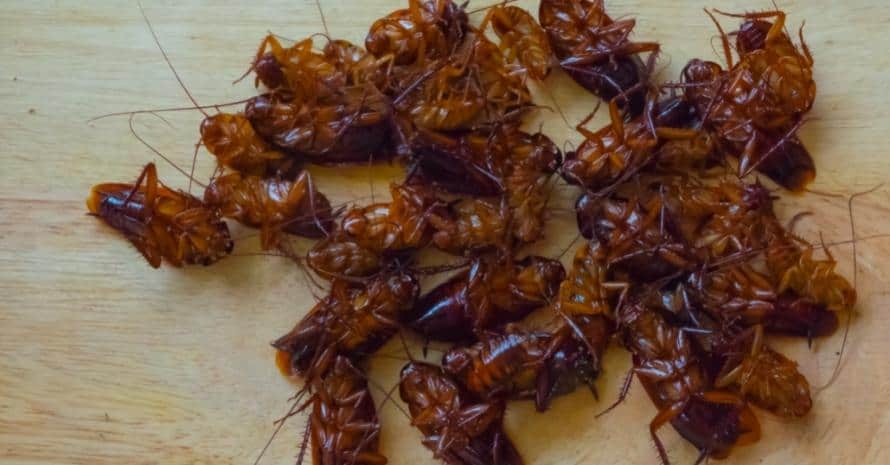 Cockroaches crawl from one house to another, infesting everything on their way. They are known for their ability to spread viruses in no time. The first place they go will be the kitchen. They are looking for a source of food and water. Cockroaches can't stand winter, so you will see them when the cold weather comes. The most popular species in NYC:
American cockroaches are 2 inches long and colored brown. They have wings;
German cockroaches are small and usually black. They can't fly but move incredibly fast.
Roaches will bring diseases and mess. Their population increases fast, and you will have to call professionals to get rid of them. If you live in an apartment, it is possible you receive them from neighbors and they also have to call pest control.
Stinging Insects
There are numerous stinging insects you may find in New York City. Not all of them will fly to your house. The most popular species are:
While bees are the source of honey you may like, they can also be the real problem in the house. Apart from the painful bites they may cause allergies. You have to get rid of them immediately.
Pigeons
Pigeons are cute and you may like to feed them in the park. Yet, they prefer to search for a safe place before the cold. New Yorkers usually call pigeons the flying rats, meaning that they can carry diseases as well as rats.
Pigeons may block up the gutters on the roof. Apart from that, they can damage your car, if it is their target. They can also carry fleas and ticks on their wings.
Rodents
Rodents are a common problem the whole year-round. They infest houses mainly during the autumn when they seek a hiding place before winter colds. The most popular species in NYC are:
House mice are small, usually 2 inches long-only, and weighs just 0.5 ounces. Norway rats are big and can weigh 11 ounces. You can quickly recognize them by their size and pink tail. Rodents inside your house are extremely dangerous since they can chew your furniture, as well as spread diseases.
New York City Pest Control Prices
Prices on pest control in New York City vary depending on the level of infestation, location, and specifics of the pest. Usually, the first consultation is free of charge. You can also choose different plans. Here are the average prices:
A one-time treatment may cause up to $152;
Weekly consultations cost $37;
A yearly plan costs $550-600 on average. A yearly plan saves your budget since you don't have to make extra calls whenever you need an inspection. It can cover a wide range of pests as well.
How to Find the Best Exterminators in NYC
If you want to get rid of pests you have to make sure that you hire professionals. There are numerous pages online with reviews on different companies. You may start there. Before you hire anyone make sure they match your criteria.
Positive reviews
Find out their rates online. If their customers evaluate them highly, you can try their services. Usually, people share honest reviews on services like Yelp.
Guarantees
Check out the guarantees that companies provide. The best guarantee is that you'll be 100 percent free of pests. If the company does not get you rid of pests, it returns the money. There may be second visits offered free of charge.
Technologies
Find out which technologies the company uses. If they have eco-friendly methods, you may ask for them. There is always a price list so you can check out all your possibilities.
Affordable price
Check out for the best prices in your regions. Find out whether they are equal to the provided services. Make sure all the prices are discussed with the company, and they don't expect anything else.
FAQ
Read the most popular questions on pest control in New York. Find out specific of this area.
How often should pest control be done in NYC?
Since you live in an overcrowded city, you have to take care of your house often. For the private homes and apartments, it is recommended to provide treatment and pest prevention every quarter. A serious infestation check may take place once in a half year.
Who is responsible for pest control in a rental property in NYC?
Usually, all the responsibility is on the landlord. Yet, if you rent a house or apartment and you notice a problem, you have to inform the landlord. Some landlords prefer to stay away from the problem and let the renter deal with it.
What is the average cost of a pest control visit in NYC?
The average cost is $150 per session. It means that there was no severe infestation, and it is enough for this specific case. You may ask pest control companies to provide more sessions and preventive measures.
Also read:
Why You Should Trust Pest Control Hacks?
We know that pests are nasty neighbors, and it can take months to eliminate them without the right approach. Our experts use their own experience to compile articles and guides that are introductory and informative. Our authors' opinions are independent and based on the results of practical testing of pest control tools. We do not notify manufacturers of testing of their products and do not receive payment from them for posting their items. Also, our texts are never submitted to company representatives for proofreading before placement. On the site, you will find exclusively objective ratings and reviews.