It is always a good idea to know all your local possibilities when you require pest control services. Los Angeles can offer a wide range of such companies. Yet, not all of them are equally good. This is why the list of top pest control companies in Los Angeles will be useful for everyone.
Being one of the biggest cities in the US and the major in California, it experiences the sameт pest problem as other megalopolises. This is when the pest control service acts on your behalf, getting rid of any type of pests in no time. To be able to deal with the infestation, you have to learn the best exterminators in Los Angeles.
5 Best Pest Control Companies in Los Angeles + 2 Extra
These three pest control companies are considered the best in LA. Pay attention to their BBB rating. Here you'll find the detailed information you need.
1. Terminix
Website: Terminix
Address: 3215 La Cienega Ave, Los Angeles, CA 90034
Phone: 866-569-4035
BBB Rating: B-
Terminix is a legendary LA bug removal company. It has over 300 locations around the US and is considered one of the most popular pest control helpers. It has 560 years of experience in the pest control area and over 90 years in Los Angeles.
The company has 9 different departments in the area. You may find the help in:
Terminix Gardena, 13722 Harvard Place, (562) 641 2234. Mosquitoes, rodents, termites, bed bugs, bees;
Terminix South El Monte, 1818 Potrero Avenue, (323) 869 5239. Mosquitoes, rodents, termites, bed bugs, bees;
Terminix Termite and Pest Control Santa Fe Springs, 9880 Pioneer Blvd, (562) 641 2238. Mosquitoes, bed bugs, cockroaches, spiders, wildlife, rodents, ants, and other pests;
Terminix Garden Grove, 11552 Knott St Units C-8 and C-9, (714) 974 5291. Mosquitoes, termites, wasps, rodents, ants, and other pests;
Terminix Chatsworth, 2113 Superior St, (818) 407 6509. Mosquitoes, termites, rodents, stinging pests, cockroaches;
Terminix Pest and Termite Control Anaheim, 1515 S.Sunkist, St.A, (949) 454 4694. Bed bugs, mosquitoes, bees, rodents, termites;
Terminix Valencia, 28466 Westinghouse Place, (323) 869 5221. Mosquitoes, termites, rodents, bees, and bed bugs;
Terminix Commercial Ontario, 865 S Milliken Avenue Suite G, (909) 890 1127. Ants, Cockroaches, termites, spiders, bed bugs;
Terminix Laguna Hills, 23302 Verdugo, (949) 454 4684. Termites, rodents, bed bugs, mosquitoes, bees.
All of these departments (except for the one in South El Monte, which is open until 7 PM) are open 24 hours without exceptions. They all offer affordable prices and free first inspection. They guarantee your money back in 30 days if the pests are still there.
The company has entomologists. Their prices are fair. The pricing on pests varies on the level of infestation and species. It also differs based on the area. Terminix provides affordable pest control in Los Angeles:
The basic plan costs only $79 per month;
One-time Tick Control package $199.
2. Orkin
Website: Orkin
Address: 1053 Crenshaw Blvd, Los Angeles, California 90019
Phone: 213 797 8154
BBB Rating: A+
Orkin has a long history of the successful fight against pests. The company has been providing its services for the last 120 years. To become one of Orkin's employees, professionals have to go through 160 hours of active training. There are over 1.7 million customers of the company around the country and internationally.
These Los Angeles exterminators have 3 branches in the city. You can easily get in touch with them. Their addresses and specializations:
Residential branch #811, 1053 Crenshaw Blvd, 213 797 8154. Benjamin Johns, the branch manager. Ants, cockroaches, mosquitoes, mice, rats, wasps, hornets, spiders, fleas, and scorpions;
Commercial branch # 604, 1053 Crenshaw Blvd, 213 839 3629. Gloria Ibarra Zaragoza, the branch manager. Ants, cockroaches, mosquitoes, mice, rats, wasps, hornets, spiders, fleas, and wildlife;
Branch #834, 1053 Crenshaw Blvd, 877 829 6853. Vicente Ponce. The branch takes only termite cases.
All three branches work from 6 AM to 12 AM. Apart from that Orkin works in surrounding areas as well. You may easily call them if you need their services in:
Beverly Hills,
El Segundo,
Glendale,
Culver City,
Inglewood,
Marina Del Rey,
Pacific Palisades,
Playa Del Rey,
Santa Monica,
Playa Vista,
Studio City,
Venice,
Sherman Oaks,
West Hollywood.
The company says that they use only trustable insecticides against pests. They offer Dry Foam and Orkinfoam, Termidor Liquid Treatment, and Sentricon Bait and Monitoring option. As for the price, there are different types of packages Orkin offers. The yearly package costs $575. During the whole year, they will keep an eye on any pests that may appear, inspect the home, and provide treatment. You may add extra services to the package which increases the total sum.
3. Rentokil or Western Exterminator
Website: Western Exterminator
Address: 3333 W. Temple Street, Los Angeles, CA 90026
Phone: 866 849 7582 – call center
BBB Rating: A+
If you are searching among Los Angeles pest control reviews, Rentokil or its California-based branch, Western Exterminator is on top of the list. The company was created back in 1921. It provides pest control services for the whole country and outside.
This branch covers the Los Angeles area and the county, to Hollywood at the north, Huntington Park at the south, Beverly Hills at the west, and East LA at the east. The company hires local specialists who are perfectly aware of LA problems, including the warm weather that lasts the whole year.
The company serves in the following areas:
Bell,
Los Feliz,
Bells Garden,
East Los Angeles,
Los Angeles,
Hollywood,
Beverly Hills,
Huntington Park,
Commerce,
Marina Del Ray,
Northeast Los Angeles,
Vernon,
South Los Angeles,
Maywood,
West Hollywood,
View Park-Windsor Hills.
The company provides its supreme services against wasps, termites, and rodents. You can call them if you experience an infestation of silverfish, millipedes, centipedes, and earwigs. There are 36 different types of pests that Los Angeles branch specialists offer you protection against. Apart from residential control, Western Exterminator provides commercial solutions. They can be called to the hotels, restaurants, and offices.
Based on the average Los Angeles pest control prices, Western Exterminator offers affordable prices. They have the annual plan called PestFree365+ that costs up to $600 on average, based on the services you want to include inside. You can always cut the features or add some more.
4. Aptive Environmental
Website: Aptive Environmental
Address: 7625 Hayvenhurst Ave, Unit 12, Van Nuys, CA 91406
Phone: 323 374 3172
BBB Rating: A-
According to the latest statistics, this company is the 8th biggest pest control service in the US. It is included in the Pesticide Environmental Stewardship Program of EPA. Aptive is not an old company. The business was founded in 2015. Yet, it started to grow faster than other companies.
Nowadays, it has more than 1 million services around the US. The company has over 20 000 active customers. Its main ambassadors are Tony Finau and Zach Wilson. Aptive has its local centers in every state.
Aptive is considered the most trustable pest control company in Canoga Park, California. It offers services against numerous pests. The most popular cases of Aptive:
Rodents like a house mouse, roof rat, and deer mouse;
Spiders like a black widow, brown recluse, wolf spiders;
Scorpions.
The company has several offices in California. You can call:
Los Angeles East office. Hayvenhurst Ave, Unit 12, Van Nuys 323 880 2994;
Los Angeles West. Hayvenhurst Ave, Unit 12, Van Nuys 323 374 3172;
Corona North. 109 N Maple St, Unit K, Corona CA, 714 597 6964;
Bay Area East. 488 Lindbergh Ave, Livermore CA, 415 843 2163;
Orange County Central. 1630 S. Sunkist St. Ste 1, Anaheim, CA, 951 400 0174;
Sacramento West. 4700 Northgate Blvd. Ste 135, Sacramento, 916 579 7071.
There are no tricky additional prices from the company. Aptive has a quarterly plan for the customers called Four Seasons Protection Plan. It costs $620 for a year with all the extra services included.
5. Rodents Stop
Website: Rodents Stop
Address: Los Angeles, 11620 Wilshire Blvd f9, Los Angeles, CA 90025
Phone: (818) 583 7287
BBB Rating: A+
This is a small family business mainly known to Californians and Los Angeles citizens in specific. They provide services based on local needs. The company's main specialty is rats and mice since this is the main problem in Los Angeles. Yet, they also exterminate other pests.
Rodents Stop offers services in the removal of rodents and cleaning, prevention, control, attic decontamination, and cleaning. They are not an old company. They are only 14 years on the market. The company quickly becomes well-known in the city due to its environmentally friendly policy. They don't use poisons or chemicals that are toxic. The main office can be found at the address: 11620 Wilshire Blvd f9, Los Angeles, CA 90025.
They also act in:
Thousand Oaks, 199 W Hillcrest Dr. F1, CA 91360, 818 583 7287,
Pasadena, 11620 Wilshire Blvd f9, Los Angeles, CA 90025,
Hollywood Hills, 7647 Hayvenhurst Ave #43, Van Nuys, CA 91406,
Agoura Hills, 7647 Hayvenhurst Ave #43, Van Nuys, CA 91406,
San Bernardino, 473 E Carnegie Dr. Ste 200, CA 92408, 909 344 3026,
La Canada, 818 583 7287,
Sun Valley, 7647 Hayvenhurst Ave #43, Van Nuys, CA 91406,
Beverly Hills, 7647 Hayvenhurst Ave #43, Van Nuys, CA 91406,
Altadena, 7647 Hayvenhurst Ave #43, Van Nuys, CA 91406.
Нou can order a free inspection before deciding whether you want to pay for the company's services. The prices depend on the package you choose and the services you order. If you order the lifetime guarantee, you may receive the annual service plant. It can cost up to $600. Contact their office and find out the price list for your specific case.
Common Pests in Los Angeles
Los Angeles is a gorgeous city with friendly neighbors and outstanding cafes. While it may attract thousands of newcomers who are looking for new job opportunities or education, it also attracts pests and insects.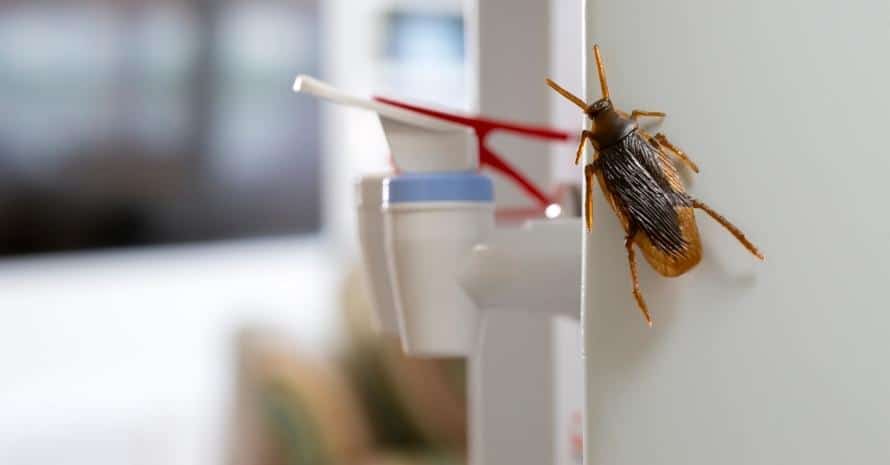 Due to the Mediterranean climate that we all like so much, this area became the main attraction for bees and mosquitoes, as well as exotic pests like scorpions. Numerous pest control companies offer their services in LA, so you need to know what you want to receive in return for your money. Let's talk about the most popular pests in the area.
Mosquitoes
Mosquitoes can't be tolerated in your house. Their females bite people spreading numerous diseases. While the bite is not highly painful, unless you have an allergy, they can carry malaria and bring it to you. Apart from that, they also spread yellow fever, dengue, Zika, and recently the West Nile virus. Each of them can kill you.
Spiders
Spiders are one of the most widespread pests that dwell in LA homes. They can't live far from people. While some of them, being the natural predators are helpful for your home, since they feed on smaller insects, they may turn your life into a nightmare. Their population can easily become doubled. In this area the most popular species are:
Black widow spiders;
Daddy longlegs.
Once they get into your home they can spread disease and cause damage. Black widows can even bite, causing allergic reactions. Outside spiders may damage your crops.
Rodents
Rodents may seem like cute little creatures, yet, don't get fooled by their appearance. House mice are not your friends at all. They will easily ruin your building, making holes everywhere, contaminate your food, and spread their feces around. Rodents can carry deadly diseases around the house. The most popular rodents in LA:
Norway rats;
House mice;
Roof rats.
Rats are more dangerous than mice mainly due to their big sizes. They can bite humans and attack pets. They will chew your furniture and even your clothing. They can spread salmonellosis, leptospirosis, and hantavirus.
Termites
Termites may be helpful while they live outdoors far from your house. Once they get to the wood, they will consume it. You will have to fix your house after them. The most popular species in LA are:
Subterranean termites;
Drywood termites.
Cockroaches
Cockroaches are probably the most resistible pests to anything. They have been living nearby human beings for millions of years. You can easily identify them by their oval bodies and long antennae on small heads. Cockroaches do not bite and do not contain poison. Yet, they are famous for carrying around numerous diseases. The most popular species in LA:
American cockroaches;
German cockroaches;
Brown-banded cockroaches;
Oriental cockroaches.
Cockroaches can provoke allergies and asthma. They spread bacteria and parasites on their legs and wings. Apart from that, they create a stinky odor and carry it around your home.
Ants
Ants are hard working and beneficial for nature insects. However, when they crawl inside your house, all the benefits are gone. They are mainly attracted by food and water. Naturally, they feed on smaller insects, but they prefer bread and butter if they have access to it. Ants reproduce incredibly quickly. The most popular species in LA:
Carpenter ants;
Pharaoh ants;
Argentine ants.
Although they don't usually bite, they build numerous nests inside the house. They also bite your food. Some of them can cause damage to the house structure and even spread pathogens dangerous to people.
Scorpions
You don't often meet scorpions around the country. Yet, they dwell in California and can easily crawl inside the houses. They are arachnids and belong to the common family as spiders, except they can kill you in no time. The most popular types of scorpions are Arizona hairy scorpion and Arizona bark scorpion.
You will quickly recognize them by:
Long circles tail;
Eight legs;
Stinger on the tail;
Two pincers in the front;
Many eyes.
They are extremely dangerous pests. Scorpions use the venom that can paralyze and kill a person. You need to avoid contact with these creatures and call pest control immediately. Some of the types are less harmful, while their stings are incredibly painful. Arizona bark scorpion has the most dangerous poison inside its tail that may cause death.
Pantry pests
These pests are known for their addiction to the food you store in your house. You will find them nearby on your shelves in the kitchen. The most popular species in the LA region are:
Cigarette beetles,
Indian meal moths;
Drugstore beetles.
They are not poisonous. Yet, they can cause damage to your food. Adults lay eggs on the food, so larvae could easily get to it once it hatches. Pantry pests lay their excrements at the same place where they feed, as well as the shed skin and saliva.
They are not dangerous to humans, since they don't bite, but they contaminate the food you have. Once these insects find the target you have to throw away the whole package of food even if they did not take a bite.
Los Angeles Pest Control Prices
There are different prices on the Los Angeles pest control market. Usually, the first call is free of charge. Professionals come to your home to evaluate the situation and offer the services you may need. There are different plans in every company. The most popular is the annual plan that includes pest control monitoring and actions during the whole year. It may cause from $450 up to $3000 based on your problems and the severity of the infestation.
How to Find the Best Exterminators in Los Angeles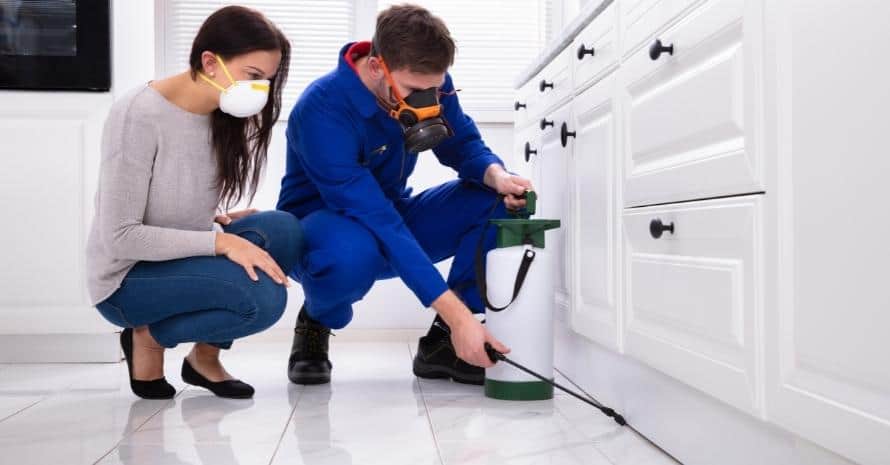 You need to check the companies from this list. They are the most popular among LA citizens. You can also try to search the companies by yourself. Just make sure there are positive reviews for the services. If you want to choose the right company, you need to follow specific criteria.
Criteria
The most important features you need to check:
The pests the company exterminates. Read the list of the pests they get rid of. Make sure your problem is on this list;
Price. The price must be fair for the service. Check out all the companies that meet your demands and compare their price lists;
Reviews. They need to have a great reputation on the market. Make sure that even the recent reviews are positive;
Guarantees. Usually, pest control companies provide yearly guarantees for their services. You can also extend it for a lifetime based on the plan you pick.
FAQ
Read the most popular questions on pest control services in LA. The answers may be useful in your research.
How often should pest control be done in Los Angeles?
It depends on your location and level of infestation. Usually, the ideal plan is to call a pest control service once a year, even if you don't have pests in your house. Pest control employees will check the perimeter and offer you preventive measures. Once you have an infestation, you have to call pest control and sign up for a quarterly or annual plan. They will visit your house several times to make sure that there are no pests left.
Who is responsible for pest control in a rental property in Los Angeles?
Normally, it is the responsibility of the landlord. Yet, as a tenant, you need to call the landlord and inform them about the infestation. Sometimes the landlord indicates in the contract that infestation is the responsibility of the tenant.
What is the average cost of a pest control visit in Los Angeles?
The average price depends on the pests that must be exterminated, the chosen way of extermination, the area, and the plan you want to sign up for. The average annual plan may cost you $500. It includes a wide range of services from extermination to several check-ups.
Also read:
Why You Should Trust Pest Control Hacks?
We know that pests are nasty neighbors, and it can take months to eliminate them without the right approach. Our experts use their own experience to compile articles and guides that are introductory and informative. Our authors' opinions are independent and based on the results of practical testing of pest control tools. We do not notify manufacturers of testing of their products and do not receive payment from them for posting their items. Also, our texts are never submitted to company representatives for proofreading before placement. On the site, you will find exclusively objective ratings and reviews.