Searching to extinguish some pests in Philadelphia? Rodents, insects, and other pests may want their share of brotherly love, but as it contradicts that to your human loved ones, you better get these creatures removed. And in this, you'll need some assistance.
What are the best pest control companies in Philadelphia, PA? Of course, you can handle most pests with your own hands. But contacting these will save your time and money; preventing damage and saving trouble is what you're after, and they're about, right?
5 Best Pest Control Companies in Philadelphia
When termites or cockroaches have made their choice and decide to stay at your property, you need some strong arguments to convince them to go out. In this sort of argument, you better call neither Saul nor Ghostbusters but a pest control company. These are abundant in Pennsylvania, but you deserve to start with the best.
So here are the five companies that we consider worth a shot. They offer quality but affordable pest control in Philadelphia, as well as throughout Pennsylvania and in other states as well. Even if you've never heard of a certain company, you may get interested as you read more about it.
1. Terminix: The Best Choice
Terminix is one of the biggest names in the pest control industry. This company has been around since 1927 and started with the first substance designed specifically to kill termites. Since that day, the business has gone large. Now Terminix operates all over the U.S. and in 22 more countries. No wonder now it's the pest control company of choice in many of them.
As for its Philadelphia office, it's as professional as an overheated big city may require. Its plans are versatile and include treating ants, mosquitos, spiders, bed bugs, cockroaches, stingers, rodents, and even wildlife, as well as generic pest control (which may cover scorpions and centipedes, should you need to exterminate these).
The basic Bronze plan starts with $33/month and includes triannual checks to protect your household from various insects (except mosquitoes and termites) and rodents. There are plans like Silver (mosquito reduction included, $63/month) and Gold (termite protection included, $58/month). To have both mosquitoes and termites removed, you'll need the Platinum plan ($88/month). All the plans include year-round protection, satisfaction guarantee, and 24/7 support.
It usually takes minutes to plan the first visit, and it doesn't oblige you to do anything. The overall impression Terminix services give their customers is very positive, being close to 100%. More than that: among top-tier pest control companies in Philadelphia, Terminix has probably the most affordable pricing, given its reputation and quality.
2. Western Pest Services
It was so 1928 to decide between the names "Eastern" and "Western" by pulling the name out of the hat! Though the name may be too generic (along with Western Union, Western Digital, etc.), the company is now a subsidiary of Rollins. Inc., and a more famous pest control household name (pun intended), Orkin. It may explain why Orkin does not operate in Philadelphia.
In Philadelphia, Western Pest Services exterminates all the local pests: creeping and flying insects, rodents, and even wildlife if you have issues with them. Along with primary control, the company offers different solutions for bed bugs, termites, and mosquitos. Not only does the company extinguish these pests on arrival, but it also gives its customers recommendations for keeping their properties pest-free.
Customer opinions are primarily favorable for Western, which results in its excellent rating on BBB and the level of credibility it boasts. The professionals are smart and active. They know what they do and can explain to the inhabitants what to do (we mean human ones), achieving the results they promise.
As for pricing, the company is reluctant to publish any prices on its website. Instead, it offers a free inspection and a phone call to discuss all the customer requirements and offer a suitable plan. It can result in really more flexible and affordable services, especially if you know what pests you want to get rid of. The lack of a generic plan, though, makes it harder (if ever possible) to compare its pricing with that of rivals. It means you should consider it individually if there's a need to remove pests in Philadelphia.
3. Rentokil (J.C. Ehrlich): Unusual and Large-Scale Solutions
Though it's a British company established in 1925, its relatively recent acquisition of Pennsylvania-based J.C. Ehrlich Co, Inc. enabled it to operate in Philadelphia too. Along with its Rentokil name, it uses names of its subsidiaries, like Ehrlich, Western Exterminator (not to be confused with Western Pest Services by Rollins, Inc), Presto-X, or Florida Pest Control. No wonder their names are interchangeable with Rentokil where relevant.
The company specializes in commercial pest control, offering its services to businesses. It claims that its decades of experience have enabled it to develop unique protocols for pest control in various environments. As companies may have properties in multiple areas and biomes, Rentokil offers some very exotic options.
Not only does it specialize in solving problems with mice, bed bugs, or ants. It also may handle birds (might be necessary for buildings), snakes (if it did have to be snakes), or even spiders, usually dismissed as pests, but in some places, their webs are the least wanted thing.
As you see, its offers are rather business- than home-oriented. Special offers cover building sites, hotels, multifamily housing, and even sensitive industries like food processing and health care. Bed bug control is demanded in the hotel business and so on. It even has an air purifier named VIRUSKILLER and uses disinfection drones. Given such a scale, it's logical that it doesn't stick to fixed plans (like Terminix does for home pest control) but develops them together with clients.
It may be not the optimal choice for dealing with household infestations. Yet if you run a business or face an unusual issue, Rentokil is the rescue.
4. Diagno: The Best Residential Service
It must be no coincidence that Diagno has its office on the Locust St. Locust may be far from the most dreadful pests in urban environments. Such an address isn't easily forgotten. Unlike Rentokil, which is business-oriented, Diagno is the optimal choice for residential pest control in which it specializes.
It's a small family-owned business established in 2017, so it only offers a particular type of service in Greater Philadelphia and doesn't have a broad array of offers. But for most demanded residential needs, it's one of the best.
Small companies have their advantages. For example, what about business owners visiting your property on their own and proving also great technicians? A minor gimmick but an enjoyable one. Also, the company is quick to respond. Though BBB does not accredit it, it deserved its top ratings from OvoControl and good customer reviews.
It also has simple and logical pricing. When it comes to rodents, the first treatment is $230 for houses and $180 for apartments, regardless of the type of pest, the address, the size of the property, etc. Follow-up treatments within three months since the first one cost $70 for houses and $60 for apartments.
For most insects, the first visit is $150 and a follow-up $50, though bed bugs and termites are more expensive to remove. There are specific discounts for follow-ups for multifamily units, though the first service is still paid in full. Well, at least you don't have to phone the manager and bargain.
5. Evans Pest Control
And again, it's a family-owned business, though Evans operates on a larger scale. Evans is also a relatively recent name, established in 2010. But it's already a business promoted enough to offer services in both the residential and commercial sectors. Along with your usual mice & rats, as well as ants, termites, cockroaches, bed bugs, or flies, Evans can take special measures against ticks, fleas, and carpenter bees.
Not only do Evans employees do their job well. They also enable customers to continue treatment with DIY products. The related section on the company's site is very visual, with detailed instructions. The first service, though, requires a more professional approach. A business must be quite self-assured to avoid thinking it undermines its future by sharing know-hows. This DIY, though, sometimes causes misunderstandings with customers that prefer licensed pesticides.
It usually does excellent work with insects. With mice and rats, though, sometimes the company acknowledges issues standing in its way and requires more time or effort to cover neighboring buildings or shared areas like basements. For example, you need to be prepared for a requirement to grant access to your basement. It doesn't relate exclusively to Evans, though, but to any pest control company.
As for pricing, it's more expensive than most others. The first treatment is now $270 when it comes to mice, the follow-up being $110. As the company admits, Evans, not being a company of scale, just had to raise the prices after the COVID-19 stroke to remain the best exterminators in Philadelphia. Some may say it's too much, but the reviews (mostly very positive) show that most customers are good with it. And, by the way, Evans accepts crypto.
Common Pests in Philadelphia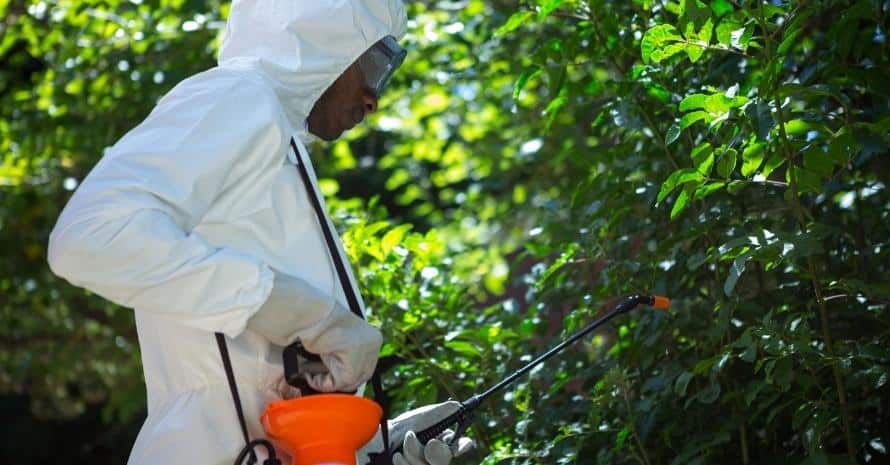 So, what pests can you encounter in Philadelphia? Of course, these are primarily ubiquitous species that bother humans all over the U.S. and neighboring countries. Philadelphia bug removal specialists know how to handle them, but you also need to know their names.
Mosquitoes
These bloodsuckers can also deprive you of sleep by buzzing at your ears. Don't you say you've never wished them all wiped off the Earth!
Roaches
They are the most repugnant pests, and deservedly. Though they are not as poisonous as stingers and not as noisy as mosquitoes, they are a sign of disorder and a threat of sicknesses, and most of us find them simply disgusting.
Bed bugs
These are dangerous for your sleep and your skin. What's worse, bed bugs are much easier to get in your house than out of it.
Stingers
These insects include wasps, bees, hornets, bumblebees, and others which we are early taught to distinguish. A single one can be ignored, but a nest at your property may pose a big, big problem. Y'all been warned about them killa bees on the swarm.
Termites
Here are the destructors of property number one. If you don't get rid of them, there'll be nothing left to save. If it's an exaggeration, but a very slight one.
Ants
These cousins of termites seem friendlier, but your household may still suffer from them. They may be okay in your yard or garden, but ants in an apartment make a serious problem.
Spiders
Prejudices may exaggerate their dangerousness, but spiderwebs are the most unwelcome in some places.
Other insects
There are many insects that may cause unexpected problems. Yet they all have a lot in common in terms of habits and lifestyle, so the problem is solvable.
Rodents
Almost all of them you can meet around, except for your pet rabbits, hamsters, or guinea pigs. No matter if you see a mouse, a rat, a vole, or maybe a gopher or a groundhog: if you welcome them, they act like pests. Well, even one squirrel in your house can be a big problem.
Various wildlife
This problem isn't as common in urban environments, so it deserves a separate overview. But no one is secure from encountering a couple of raccoons or an accidental snake. Have you been suffering from any of these?
Philadelphia Pest Control Prices
Even if you skipped the rest, you might correctly assume that Philadelphia pest control prices depend on the size of the property and the type of pests. For example, a visit of termite exterminators may cost about $1000, but with rats, mice, or roaches, it may be down to $250-300.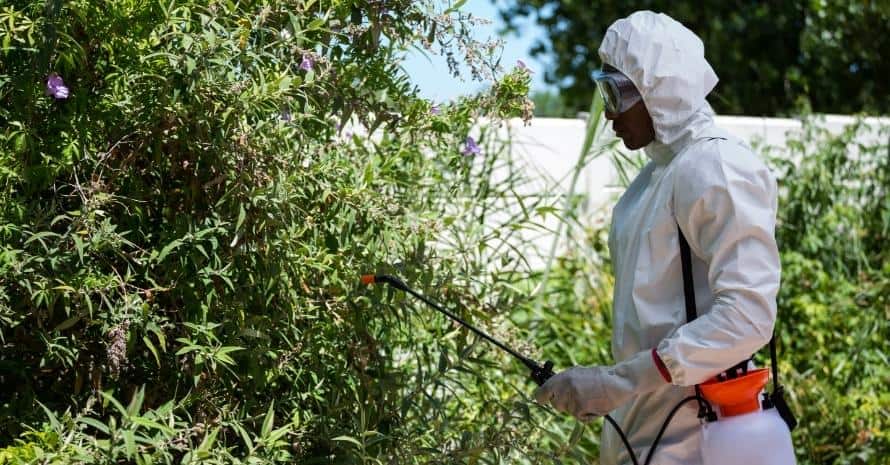 Smaller companies may set even a lower price (at about $150 for the first treatment), but these can be useless with exotic pests or massive infestations. So, if it's rodents, prepare about $800-1000, while getting rid of insects may fit into $500.
For apartments, the average is about 40% lower than for houses. The first treatment is usually 2-3 times more expensive than follow-ups. As for weekly visits after the first strike, they are $40-50. The more often, the cheaper; if you only want to see the exterminators every 4-6 months, each visit will be about $100-300.
How to Find the Best Exterminators in Philadelphia
There are some parameters that you need to consider when choosing the pest exterminator company. Usually, learning all of it takes just one telephone call, and the manager would ask all the questions, but you'll still need to keep this in mind.
Geography
Every pest company defines a list of regions where it operates. Choose only among those that work in your area, or you'll end up losing your time.
Pests they're working with (incl. licenses)
Usually, a company specifies the list of pests it works with on its websites, though you can query it on the phone. Though, of course, the employees' experience may go beyond what's written. For example, they may have encountered different species they consider too exotic to mention.
Pricing
The more explicitly it's stated on the website, the better. Plans may depend on the parameters of your property and infestation, though. So be prepared to answer questions about your house size, the number of floors, doors, garages, and stuff.
Experience
It's not that crucial; even if a company was founded not so long ago, its founders and employees might have had previous years or decades of experience. It's not the years, though; it's the mileage The more satisfied customers the business has, the better.
Brand awareness
Loud names like Terminix or Orkin haven't emerged out of the blue; there are decades of success behind them. Smaller companies, though, can build their reputation too quite soon.
FAQ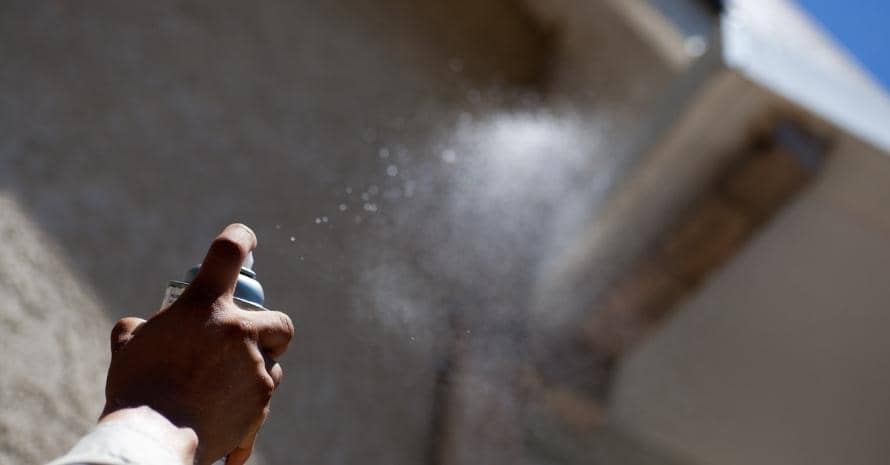 Even after reading these Philadelphia pest control reviews, there are some popular questions that need to be addressed directly.
How often should pest control be done in Philadelphia, PA?
It depends on the pests, the size of your property, and many things, including your neighbors. Usually, it takes one treatment and one follow-up with most pests, but die-hard populations may require more.
Who is responsible for pest control in a rental property in Philadelphia?
Generally, the landlord must take care, but it requires the tenant to notify them within five days after detecting the pests. The tenants may prefer to handle them themselves instead of having the landlord do it. But if they notified the landlord and no response followed, they have a right to file a complaint to the L&I.
What is the average cost of a pest control visit in Philadelphia?
The first visit of Philadelphia exterminators may be between $150-300 (for common pests) and up to $1000 when it comes to termites or other species harder to extinguish.
Also read:
Why You Should Trust Pest Control Hacks?
We know that pests are nasty neighbors, and it can take months to eliminate them without the right approach. Our experts use their own experience to compile articles and guides that are introductory and informative. Our authors' opinions are independent and based on the results of practical testing of pest control tools. We do not notify manufacturers of testing of their products and do not receive payment from them for posting their items. Also, our texts are never submitted to company representatives for proofreading before placement. On the site, you will find exclusively objective ratings and reviews.