If you have been under attack by pests in Phoenix, you'll need some help from professionals. But how can you choose the best pest control companies in Phoenix, AZ? The best way is to glance at all those offering their services in the area and choose whose offer seems the best to you. Big and small companies, upstart young ones, and established household names – which to choose?
The best way is to consider your actual needs and read reviews on how they do their work. That's what we do here: choose the five best Phoenix, AZ exterminators to help you make your choice. The rest is up to your preferences and feelings.
5 Best Pest Control Companies in Phoenix
Exterminating termites, rats, roaches, and other unwanted neighbors is not just a serious job; you need a responsible approach to ensure they won't return. That's why you want to make the right choice right now, to avoid dealing with incompetency that may result in the return of the pests. If you're living in Phoenix, you don't have to put up with everything around you rising from the ashes, including the pests you're trying to get rid of.
There are many companies that specialize in pest control, so we chose the five we'd recommend to you the most. Some of them are already famous, but others have many satisfied customers too, and while prices vary, any of them may be the best in your case.
1. Orkin: The Best Choice
Website: Terminix
Address: 8055 N 24th Ave Ste I-J Phoenix, AZ 85021
Phone: (602) 883-3740
BBB Rating: A+
Orkin is one of the most famous nationwide pest control services. It was established in 1901 by Otto Orkin, a son of grocery store owners who had him extinguish rats when he was just 14, and so is around for over a century.
To improve its techniques, Orkin has been conducting various research with the best scientists for decades and even has its own insect zoo. Now it's a subsidiary of Rollins, Inc., but it still operates under its own name.
The company is well-known for its efficiency in various forms of pest control. Orkin has built a strong reputation as one of the largest nationwide pest control operators. It deals with almost any type of pests in Arizona: roaches, ants, termites, roaches, bed bugs, crickets, earwigs – whatever. It even has means for dealing with scorpions and centipedes, especially notorious in Arizona.
It usually takes minutes for the company to call back. A red diamond truck usually arrives the next day unless you want to postpone the visit. After the assessment stage, the treatment begins, using the methods the specialists find the best for your property. After that, the company develops the optimal monitoring plan, the duration of which is also individual.
As for prices, Orkin does not disclose this information directly, encouraging customers to develop a customized plan instead. Usually, its plans are about $45-55/month, while termites and bed bugs are more expensive to treat. A termite treatment can cost up to $5,000, while a bed bug extermination session is about $500-1500.
2. Western Exterminator: One More Western
Website: Western Exterminator
Address: 4246 E Wood St, Phoenix, AZ 85040
Phone: (480) 660-4092
BBB Rating: A+
It's logical that a company named Western Exterminator has successfully operated in Arizona for decades. It was established in 1921 and remains one of the most famous American pest control companies (now a part of the Rentokil family). Along with standard plans covering various types of the most common pests, it has special offers regarding some less common types, for which it also has the necessary expertise.
The company has plans for various types of pests you can encounter in Phoenix. Those for residential and commercial services differ, and the company explains why on its website. Instead of publishing prices, the company explains in detail why they are individual. The factors it lists include:
The type of pest.
The level of infestation.
The treatment process.
The number of treatments necessary.
The property size.
Given this, you may expect that the estimation is done after the quote you can request. Usually, it does happen like this. The usual costs are generally higher than the average, so prepare for it if you decide to call the company.
And don't confuse it with Western Pest Services: these are two different companies. Also, make sure you're serviced by the core Western Exterminator company: those acquired by it are too often criticized. You can read on the website the reviews and choose which specialists you'd like to work with, as reviewers emphasize their names. Don't neglect this possibility if you want quality service.
3. Arrow Exterminators: —We Also Walk Dogs
Website: Arrow Exterminators
Address: 301 W. Deer Valley Rd. Suite 3 Phoenix, AZ 85027
Phone: (623) 434-8586
BBB Rating: A+
Arrow doesn't sound like the deadliest weapon for those small critters, but the company has decades of success in the industry. Established in 1964, it remains one of the rare independent pest control companies on a national scale not acquired by groups like Rollins or Rentokil. Yet it offers both residential and commercial pest removal services.
Do you know what pest troubles your property? Then you may just call the specialist, and they will arrive the next day. Or you can opt for an inspection even before you notice anything suspicious; this may eventually be the cheaper solution. The guarantee it offers goes far beyond the standard termite guarantee, also covering issues with other common wood-eating pests.
The company is competent in treating specific pests of Arizona, like spiders and scorpions. The employees are experienced with local troubles and know how to handle them. Of disadvantages, we must notice that some time ago there were complaints about managers' bad manners, but this problem seems to be solved already.
As for pricing, it depends (as usual). The initial treatment usually costs about $135 or more, with follow-ups at about $75. Termites are more expensive ($800-1,800), bed bugs even more so ($500-2,800). As usual, again. It also depends on the size of your property.
Last but not least: Arrow does much more than just pest control. Its offers include lawn treatment, moisture control, and even handyman services. There are other services it can provide, though the costs may be calculated differently.
4. Merrill Pest Solutions: The Best Residential Service
Website: Merrill Pest Solutions
Address: 20816 N 20th Ave, Phoenix, AZ, 85027
Phone: (480) 721-7145
BBB Rating: N/A
Like many small businesses in prominent industries, Merrill Pest Solutions was founded in 2015 by an expert Nick Merrill. The latter had been working in larger companies and learned the techniques and the flaws of their performance. On a much smaller level, the founder was able to avoid many mistakes by big businesses while operating on a smaller scale. It resulted in establishing this family-owned pest control company.
Not only does it deal with mice, termites, ants, or roaches. It also takes on creatures specific for Arizona with its desert terrain, like scorpions, or those that technically aren't pests, like pigeons and other birds.
Merrill offers the luxury of explaining how its protection works, including a figure where one can see protection barriers, measures taken at entry points for various types of pests, and procedures designed for gardens and courtyards. It uses eco-friendly methods, and the professionals working for Merrill are certified.
Even if you haven't encountered any pests yet but are concerned about them, you may contact Merrill for pest-proofing or preventative services. It will be a good investment for preventing more significant expenses later on. In addition, it doesn't insist on yearly plans, doing the best with single treatments.
The site of the company does not offer any explicit information about pricing. Instead, you're prompted to make a call, explain your problem, and get your personal plan for the sort of problem you're experiencing. It is not the cheapest service around as it doesn't have generic plans, but the overall pricing is quite reasonable. It makes Merrill quite an example of affordable pest control in Phoenix, AZ.
5. Eliminex
Website: Eliminex
Address: 2338 W. Royal Palm Rd. Suite G, Phoenix, AZ 85021
Phone: 602-942-BUGS (2847)
BBB Rating: A+
Though its name may sound like an Asylum take on Terminix, it's nothing like a cheap rip-off. The company has operated in Arizona since 1981 and established its reputation in residential and commercial service. It implies a wide array of plans and a service that covers many more potential problems that may appear.
Not only does Eliminex deal with your usual pests like roaches, mosquitos, ants, or normal rodents. It also can help if your problem is more exotic, like gophers, pigeons, scorpions, or other wildlife. To address these issues in their complexity, Eliminex offers two plans for both residential and commercial services.
Basic Service includes handling cockroaches, ants, spiders, crickets, centipedes, scorpions, and other "common" pests. Strangely, other common pests, like bed bugs, mosquitoes, and termites, fall under the "Specialty Service." This service is higher in price, but everything is bargainable.
Instead of publishing fixed prices on its website, Eliminex offers a detailed contact form with everything: your location, name, phone number, preferred time to call you back, and nearly everything you need to tell (except for the type of pest, strangely). Anyway, the quote request will be handled by a manager, and when a specialist is assigned, they will see everything right on the location.
Eliminex operates quite well, and though it's a relatively small business (its Facebook page only has 76 subscribers), it makes its customers satisfied. The BBB rating corroborates this. And by the way: it also offers weed control (not the one you think, which has been legal in AZ since January 2021).
Common Pests in Phoenix, AZ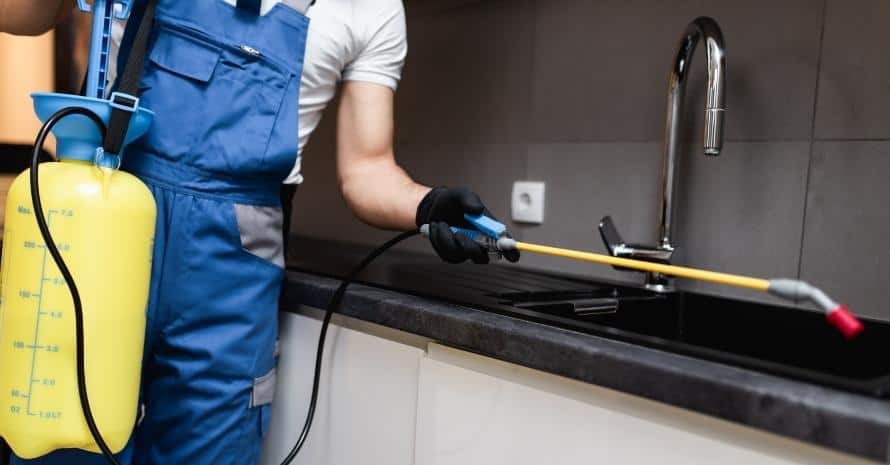 What are the most common pests in Phoenix? The list will mainly consist of species found throughout the U.S. But Arizona's climate and location will result in some quite unpleasant guests. Don't worry, as Phoenix bug removal specialists have much experience with these, too.
Mosquitoes
These ubiquitous vampires prefer more humid areas, but as the name Arizona is not derived from the "arid zone," they're still here.
Roaches
Some people even say they want to see whether they survive after a nuclear bombardment. Luckily, pest control companies in Phoenix, AZ, prefer less destructive ways of treating these pests.
Bed bugs
Arguably they are the most annoying of all pests because they spoil our sleep. They should be treated as soon as detected.
Scorpions
Scorpions? We only like them in movies or maybe as a German rock band. In Arizona, you can also be lucky enough to encounter bark scorpions, the most dangerous species in the U.S.
Stingers
Bees, wasps, hornets, etc. Though we seem to have got used to their omnipresence, their stings may be lethal at the wrong spot or for an allergic person, and even if you survive it, there's nothing good in it anyway. So, unless you are a professional beekeeper, consider them pests.
Termites
If you see termites on your property, you're in danger. They are an inherent danger, so better get them off your land before they settle.
Ants
Though these are considered helpful for the ecosystem, your house is not for them. So see them as regular pests and take measures to eliminate them.
Spiders
Not that they are dangerous by themselves, but spiderwebs in your house may be a very unpleasant experience. Don't you want to cut through them like in an adventure movie?
Other insects
In Arizona, the list above is not definitive. There are other insects as well which make trouble: crickets, beetles, flies, fleas, and so on. The good news is that you can drive them out of your property with a bit of help from professionals.
Rodents
Along with your familiar mice and rats, there are gophers and ground squirrels in Arizona. And they can cause just as much trouble. You can chase away a single one, but if there's a colony, you need help.
Various wildlife
In Arizona, there are constant issues with birds, especially pigeons, but also swallows and grackles. They are too common to enjoy their view and sound; under your roof, they can be a calamity. And there's no need to remind of skunks, raccoons, bats, or voles. And if you encounter some of these, you're lucky it wasn't a rattlesnake, as Arizona has as many as 13 subspecies of these.
Have you been suffering from any of these? If so, you need to call pest control.
Phoenix Pest Control Prices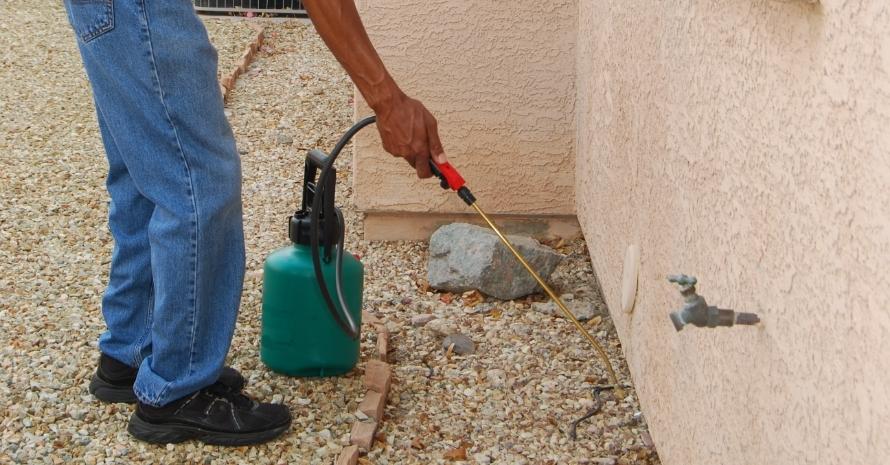 The most typical pricing can be seen in the Arrow Exterminators section. Prepare to pay about $150 for the first treatment after your free quote. Follow-ups are about $75, at most $100, unless the infestation is too severe. But in your particular case, it may differ because there are too many variables: the size of your property, the address, the schedule, and the type of pests.
For condos or apartments, the price is logically lower than for houses. It's the same in Arizona as elsewhere. The best exterminators in Phoenix, AZ, will first provide you with a free quote to estimate the necessary work, and only then will give you the calculation.
How to Find the Best Exterminators in Phoenix, AZ
If you want to find the best Phoenix, AZ pest control prices and high responsibility level, we recommend you consider the following:
Reviews by those you know. Your relatives, friends, or neighbors may have their own experience of handling pest infestations. Their recommendations are among the most valuable sources of information.
Online reviews. It's sometimes hard to tell real Phoenix, AZ pest control reviews from fakes by themselves or competitors. In addition, these may relate to issues the company has long overcome (so mind the date). If you have decided on a particular company, the reviews may help you find the best specialist within it.
Contacts with companies. Give each one some time, and speak on the phone with a manager. They will update you on prices, terms, and other specifics. Having called a company doesn't oblige you to use its services; you only do it for the information.
Location
Not all companies are equally suited to work with you just because of their location. If it has to make a long way to you, it may be reasonable to find something nearer. In addition, there may be specific pests even in smaller regions.
Pests they're working with
Each pest requires special handling. Not all specialists are ready to work equally well with rodents, insects, or birds. You need to specify the type of your property infestation and find the company ready to handle it.
Pricing
It's better to have it on the table, but, again, there are too many variables to tell it without getting familiar with the case. The free quote is not only useful to you: the company also uses it to adjust its estimations. So, again, you better contact various companies that will make different offers in terms of both handling and pricing.
Years of experience
Usually, the longer the company has been around, the better use of its experience it makes. But it doesn't always work this way. Even new businesses may rely on the experience their founders got while working for a major company or as an independent contractor. So, it also matters how long the people you hire have been in the business, even under other brands.
Brand awareness
And still, as a rule, the better reputation a company has, the greater is the chance it's justified. Some smaller businesses can compete with prices or rare services, but usually, popular exterminators have done a thing or two to gain that recognition.
FAQ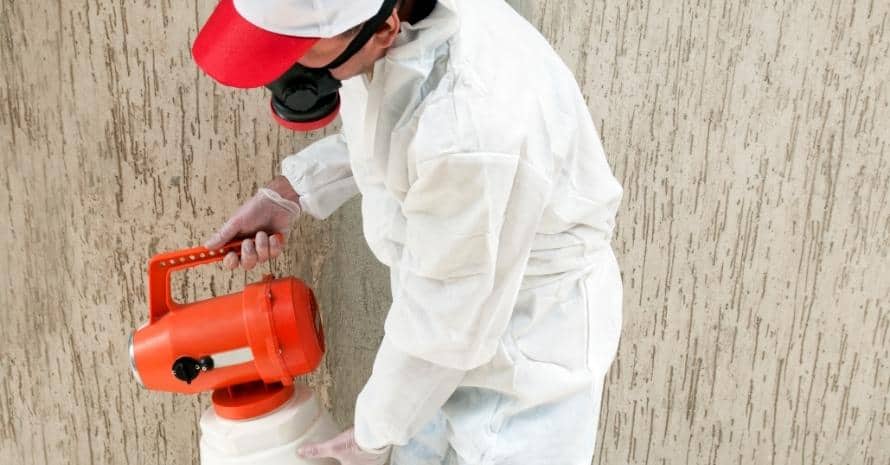 Of course, you have some unanswered questions after reading this. So let's address them directly.
How often should pest control be done in Phoenix, AZ?
The specialist will say it. It depends on the infestation level, on your property size, your lifestyle (one long leave or several short ones), and so on. You better raise the question of follow-ups even if the manager somehow skips it.
Who is responsible for pest control in a rental property in Phoenix?
Usually, it's the landlord unless there's proof the tenant's actions have provoked the infestation. Like in most regions, it's the tenant's responsibility to notify the landlord, and then the landlord's one to solve the problem.
What is the average cost of a pest control visit in Philadelphia?
The first treatment starts at $150, and monthly follow-ups are about $75-100. But it depends on many parameters, so you should discuss it with the company. And don't be too shy to bargain!
Also read:
Why You Should Trust Pest Control Hacks?
We know that pests are nasty neighbors, and it can take months to eliminate them without the right approach. Our experts use their own experience to compile articles and guides that are introductory and informative. Our authors' opinions are independent and based on the results of practical testing of pest control tools. We do not notify manufacturers of testing of their products and do not receive payment from them for posting their items. Also, our texts are never submitted to company representatives for proofreading before placement. On the site, you will find exclusively objective ratings and reviews.