In Chicago, one of the main tourist attractions, pest control problems are not unusual. Bedbugs are one of the major cases that local exterminators deal with. Yet, it is not only them. Mice, cockroaches, and even termites crawl into the houses and turn your life into a nightmare. The weather is perfect for mosquitoes as well, that made their base on Lake Michigan. Being the most populous place in the Midwestern US, Chicago is a shelter for ants and small bugs.
Fortunately for Chicago citizens, there are lots of pest control services in the area too. Here is the list of the most popular pest control companies in Chicago. You will find out their addresses, prices, and specializations.
5 Best Pest Control Companies in Chicago
These are the top 5 companies that deal with pests around Chicago and its neighborhoods. You may choose the one that suits you the most. Check out the best exterminators in Chicago.
1. Terminix
Website: Terminix
Address: 655 W Grand Ave Suite 150, Elmhurst, IL 60126
Phone: 630-439-7731
BBB Rating: B-
Terminix has a long history of successfully fighting against rodents and insects. Moreover, it offers its help against exotic pests and stinging insects like wasps and bees.
It locates in Memphis, Tennessee. The company specializes in severe termite infestation. These Chicago exterminators offer help in the next areas:
Aurora, 550N Commons Dr. Suite 100, IL 60504. It works 24/7, covering the area from west to east, from the l-39, and to l-355. From North Route 64 to South l-80;
Decatur, 4310 W Main Street, IL 61522. It works 24/7 in Central Illinois;
Northbrook, 647 Academy Drive, IL 60062. It works 24/7 providing commercial services only;
South Elgin, 1636 North Lancaster Road, IL 60177. It works 24/7 only with the commercial audience;
Peoria, 2110 W Townline Rd, IL 61615. It works 24/7;
Urbana, 3606 N Countryview, IL 61802. It works Monday-Friday from 8 AM to 5 PM. On Saturday from 8 AM to 12 PM. On Sunday it is closed;
Elmhurst, 655 W Grand Ave Suite 150, IL 60126. It works 24/7 around all the areas of Chicago and its suburbs;
Benton, 141 Industrial Park Rd, IL 62812. It works 24/7 for 19 counties of Southern Illinois;
Clinton, 8371 Katie Rd, IL 61727. It works 24/7 in the counties of Macon, McLean, Logan, and DeWitt;
Mattoon, 2205 Marshall Ave, IL 61938. It works from Monday to Sunday 7 AM to 7 PM;
Quincy, 2414A W Schneidman Dr, IL 62305. It works 24/7 in Southeast Iowa, Northeast Missouri, and West Central Illinois;
Rolling Meadows, 2100 Golf Rd STE 370, IL 60008. It works 24/7 in the north part of Chicago, at Lena, Freeport, and Rockford;
Mokena, 8910 W 192nd Street Suite H, IL 60448. It works Monday to Sunday from 7 AM to 7 PM;
Danville, 2100 Kickapoo Dr, IL 61832. It works from Monday to Friday 7 AM to 5 PM. On Saturday it works from 8 AM to 12 PM. On Sunday the office is closed.
The prices depend on the package you choose as well as the area of use. The annual plans vary from $550 up to $700. Commercial plans have higher costs based on the amount of work and territory.
2. Orkin
Website: https://www.orkin.com/locations/illinois-il/chicago-pest-control
Address: 5840 N Lincoln Ave Chicago IL
Phone: 855 781 3468
BBB Rating: A+
Orkin has been working on this market for over 120 years. During this time it gained the trust of the audience. It is well-known for the services the company provides and for its personal approach to every specific case. The company leads the list of Chicago pest control reviews with the wide options it provides.
They can free you of 20 common pests as well as exotic species. It provides bed bug and termite inspections and treatment. Moreover, those who call before 2 PM can ask for the same-day service. The company has one monthly money-back guarantee.
The main offices in the area:
Branch 387. Chicago IL, 5840 N Lincoln Ave, 224 420 3403. The office hours are 6 AM to 12 AM. It accepts residential and commercial calls;
Branch 508. Skokie, IL, 7813 Gross Point Rd, 224 904 0799. The office works from 6 AM to 12 AM. The branch accepts residential calls.
Orkin spreads its services to every Chicago area and neighboring territories. It includes:
Chicago,
Deerfield,
Evanston,
Glencoe,
Lincolnwood,
Highland Park,
Skokie,
Winnetka,
Lincolnshire,
Harwood Heights,
Northbrook,
Wilmette,
Niles,
Kenilworth,
Golf,
Techny,
Morton Grove,
Highwood,
Glenview.
The company provides services both inside and outside the house. Professionals that work in Orkin have to continue their learning to match the demands. Orkin offers residential and commercial services. They differ by price. According to the company statistics, bed bugs prevail in the Chicago area. The company even offers a specific package that includes only these insects. There is another package that includes only termites.
The annual plan costs nearly $570 per year. The plan includes basic services and communication with Orkin's staff. There is no online chat. The company offers a guarantee of its service.
3. Rentokil or Presto-X
Website: Rentokil
Address: 12635 S Kroll Dr, Alsip, IL 60803
Phone: 312-733-6555
BBB Rating: A-
Presto-X is a part of Rentokil company. It has been working on the market since 1932. It offers professionally licensed pest control that covers a wide range of pests, both widely spread and rare cases.
The company works with local residents that know the major problems in Chicago. They provide protection against birds, and bed bugs, among other pests. Its specialists work around the country. There are offices in three major points of Illinois. They are:
Central Illinois. 7710 Moller Road Indianapolis, Indiana 46268. Phone 217 356 1317. There are over 8 professional and licensed pest control technicians in the branch. They offer services in Tuscola, Champaign, Bloomington, Urbana, Arcola, Pekin, Peoria, Paris, and Tuscola;
Chicago. 419 N. Racine Ave Chicago, IL 60642. Phone 312 733 6555. The company has been working in the Greater Chicago Area for over 155 years. They offer residential and commercial services;
North Chicago Suburbs. 2050 Clearwater Dr. Des Plaines, IL 60018. Phone 847 699 6888. The branch is located in Des Plains. They provide services in Rockford, Chicago Metro, South Central Wisconsin, Northwest Indiana, and Plainfield.
Presto-X offer different plans for different pest infestations and areas. You can even receive a 50 percent discount on the yearly plan. The company works outdoors and indoors. They can also help to get rid of pests in the offices. If you sign up for the annual contract with them, you can discuss how many times they need to come to your place.
4. Rose Pest Control
Website: Rose Pest Control
Address: 1809 W North Ave, Chicago, IL 60622
Phone: +1 773-384-3000
BBB Rating: A+
Rose Pest Control Solutions is a well-known US-based company. It has been working since 1860 on the same market. The company provides certified treatment for any pest problems. Although Chicago pest control prices are not quite low, the company offers a fair evaluation of its work based on everything that was done and numerous specifics of the work.
It helps businesses to protect offices from bug infestation or get rid of any level of infestation. The company has numerous certificates including NPMA, Green Pro, Schools Pest Management, Quality Pro, and Food Safety Pest Management.
The company offers its services in the next Illinois areas:
Chicago Pest Control Services. 1809 W North Ave, Chicago, IL 60622. Phone: 773 384 3000;
Northfield Pest Control Services. 414 Frontage Rd, Northfield, IL 60093. Phone: 847 441 8300;
Lombard Pest Control Services. 19W050 North Ave, Lombard, IL 60148. Phone: 630 627 3322;
Rockford Pest Control Services. 1649 Charles St. Rockford, IL 61104. Phone: 815 397 2373;
Wheeling Pest Control Services. 270 Larkin Drive STE A, Wheeling, IL 60090. Phone: 847 441 8300.
The company offers residential pest control, commercial pest control, and eco-friendly pest control. To order their service, you need to contact them. You can do it via their website. There is a chat window where you can provide information about your problem. There is a Healthy Home Maintenance Program that offers pest control support for all 365 days. The package includes 4 visits during the year. You may choose monthly or quarterly packages up to your individual needs.
5. Smithereen Pest Management Services
Website: Smithereen
Address: 7400 N. Melvina, Niles IL 60714
Phone: 1 800 336 3500
BBB Rating: A+
This company is one of the oldest on the list. It was founded in 1888, in Chicago. It started as a family-owned business. Now it is headed by the fourth generation of that same family. The company significantly extended its area of work. Now they are helping thousands of people deal with pest infestation. It still serves the area of Greater Chicago.
It also provides pest control in Wisconsin, Illinois, and Indiana. The company receives mixed scores on different websites based on the customers' who order a wide range of services. Yet, when it comes to the technical aspects of the work, it provides the best performance. It is also considered an affordable pest control in Chicago.
Here are the company's main offices:
Headquarter. 7400 N. Melvina, Niles IL 60714. Phone 1 (800) 340-1888;
Office in Chicago. 1635 S. State St., Chicago, IL 60616. Phone 1 (800) 336-3500;
Office in Danville. 17 Parker Ave, Danville, IL 61833. Phone (217) 431-8954;
Office in New Lenox. 1804 Garnet Ct., New Lenox, IL 60451. Phone (815) 726-2468;
Office in Kansas City. 915 Charlotte St., Kansas City, MO 64106. Phone (816) 842-1411.
The company specializes in bed bug extermination. They deal with termites, rodents, and even wildlife. They have a Green Shield Certificate for the successful reduction of chemical tools. The company is local and they are familiar with all Chicago problems. They also know all the hotspots and seasons when the pests are more active. There are annual and monthly plans you can order. The company representative will help you to choose the service you need. You can order pest control for your company as well.
Common Pests in Chicago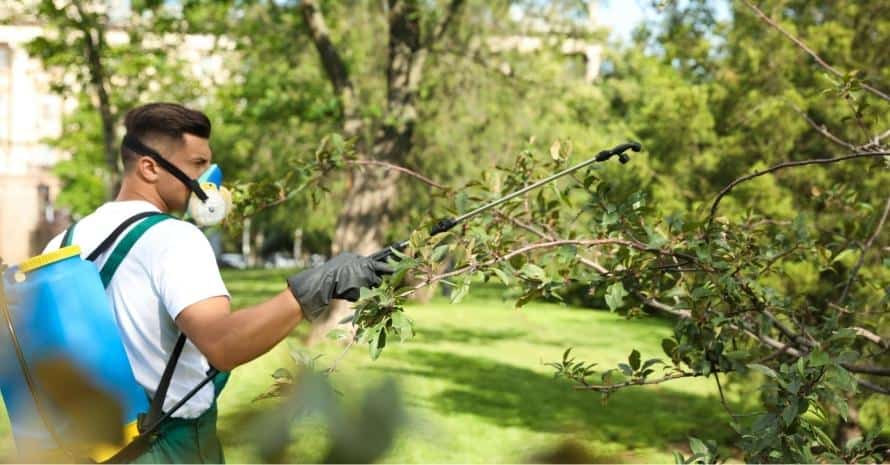 The Chicago area is a beautiful place to build a home. Yet, some pests may become an obstacle to your peaceful life. Chicago bug removal services have numerous orders during the whole year. This is why it is important to learn about the most popular pests in Illinois.
Ants
Ants are one of the most spread insects inside Chicago. They can live in homes, yards, and even offices if there is water or food for them. They prefer to live in big colonies and never travel alone. Once you notice one ant, you can start your home's inspection.
Ants can be helpful sometimes since they feed on smaller insects and don't usually intrude on human life. But in the big amounts, they become dangerous to your food and your furniture, and even the house in general since they can start digging the wood.
The most popular species in Chicago:
Pharaoh ants;
Carpenter ants;
Odorous house ants;
Pavement ants.
Bed bugs
Bed bugs are not an entirely new menace for Chicago. These creatures continue to attack people for many years. They feed on the blood, whether it is human or animal. They have a reddish-brown and oval-shaped body. It is flattened until it becomes filled with blood. Bed bugs can live in your bedding and clothes. Apart from biting, bed bugs can even cause an allergic reaction. While they don't spread disease they can disturb you the whole night.
Boxelder bugs
Boxelder bugs prefer to live outside. They like box elder trees, as well as other types that bear seeds inside. They feed on liquids, sucking them from flowers, stems, and leaves. Bugs have a long body of black color with wings. There is a red line that outlines the body. Their eggs are usually yellow. While they are not dangerous to a human being, they can ruin your harvest. They may cause damage to your fruits and leaves.
If they get into the house, they can create a mess there. They can damage your furniture and fabric with excrements. When they are crushed they provide a stinky odor.
Mosquitoes
Mosquitoes are dangerous insects. They not only bite and suck your blood, but they can also carry multiple diseases. During the summertime, they appear outdoors and can easily fly indoors. They prefer to stay near the water as well. They are attracted by the odor, heat, and even breathing of a human.
Mosquitoes can spread diseases like LaCrosse encephalitis, St Louis encephalitis, western and eastern equine encephalitis, and West Nile. Mosquitoes can also bite your pets. Usually, they are the most active in September.
Fleas and Ticks
These are parasites that usually feed on cats and dogs. They can be carried by rats, mice, deer, and even squirrels. They live by attaching their bodies to their hosts. Both these insects are a well-spread problem in Illinois. Your pet can carry it around. In rare cases, fleas and ticks may survive on humans.
These insects can transmit Lyme disease, Rocky Mounted spotted fever, babesiosis, and ehrlichiosis. Some diseases are born together with the flea, and others are getting to them from their food. Even healthy flea can cause skin irritation.
Cockroaches
Cockroaches are a world problem. They live almost everywhere where civilization is, feeding on garbage and carrying diseases around. Many species live outside houses. However, there are numerous types that prefer to co-exist close to humans.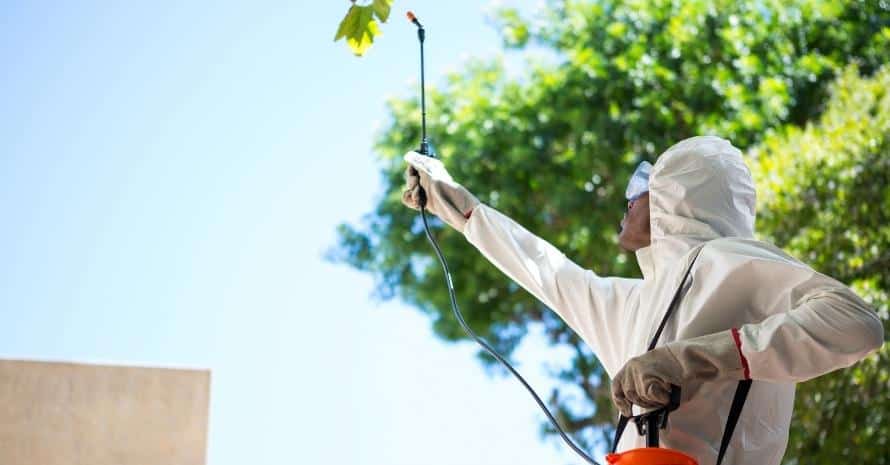 These insects pick up parasites while they travel from one place to another. They can be the source of E.coli, gastroenteritis, salmonella, and giardia. You don't have to contact them to get the disease. All they need to do is to crawl on your food or on the tools you use for cooking and eating. The most popular species in Illinois are:
Oriental cockroaches;
German cockroaches:
American cockroaches.
Stinging Insects
Stinging insects is the common name for the insects that can sting humans. They usually live outside. However, sometimes stinging pests prefer to build their houses inside your own. The main members of the family are:
Yellow jackets,
Hornets,
Mud daubers,
Bees,
Wasps.
Some of them, like bees, maybe even helpful while leaving outside, since they produce honey. Yet, even they can cause allergic reactions. Other representatives may be poisonous to humans.
Stink bugs
Stink bugs are not the US-native insects. They came from Asia and quickly spread around the states. Recently they appear in Pennsylvania. Stink bugs prefer to live outside. They produce a stinky smell that helps you to identify the species. They have wings and can fly.
Stink bugs are not harmful to human beings. However, they are harmful to your garden. They can ruin your fruits and vegetables since they feed on them.
Rodents
Rodents are mammals that prefer to feed on crops. Yet, when it becomes cold outside, they start searching for cozy homes. Mice and rats run from the fields to your house, eating the wood it was built from.
Both species are dangerous. They don't only ruin the house and leave their feces around. Mice and rats can carry other pests on them as well as diseases.
Chicago Pest Control Prices
Chicago is not the cheapest city to live in. It means that the prices on pest control are also moderate, but not the cheapest. You can save money by choosing the right company and being specific about the services you need. You may also do everything possible to prevent the possibility of infestation in your house, including cleaning and keeping all your food locked. The average yearly package in Chicago costs $600. The first visit usually is free of charge.
How to Find the Best Exterminators in Chicago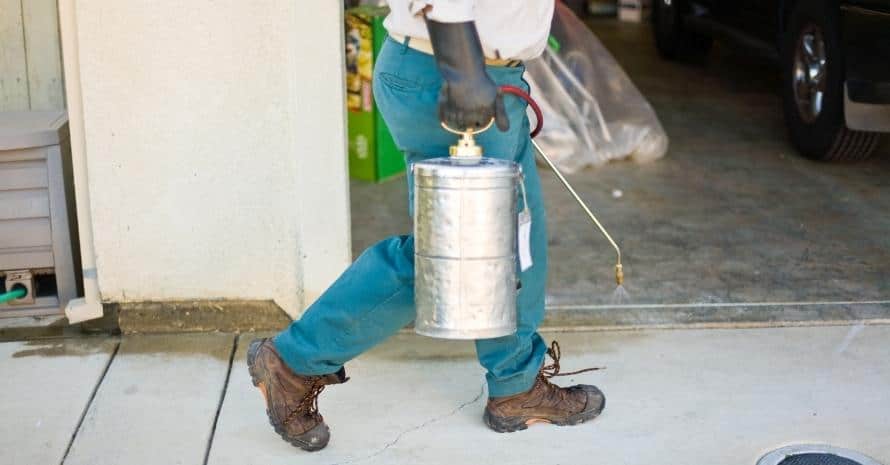 You have to pay attention to several factors if you want to find the best pest control. Usually, the best exterminators are mentioned numerously online. Still, you have to find out whether they are suitable for your case.
Specific types
Find out which pests the control service deals with the most. Normally this is their main specialization. Sometimes they underline it. For example, Orkin works with termites, as well as Terminix. Smithereen Pest Management Services are great with bed bugs.
Cost
Make sure that the company names you a specific number. After the inspection is done, you have to understand how much you will pay for their next services. Sometimes it is better to pay for inspection if they offer you an affordable plan after that.
Reviews
The company needs to have a solid reputation online. It must not be old, but it still needs to have a satisfied audience ready to share their reviews with others. Check out reviews online.
FAQ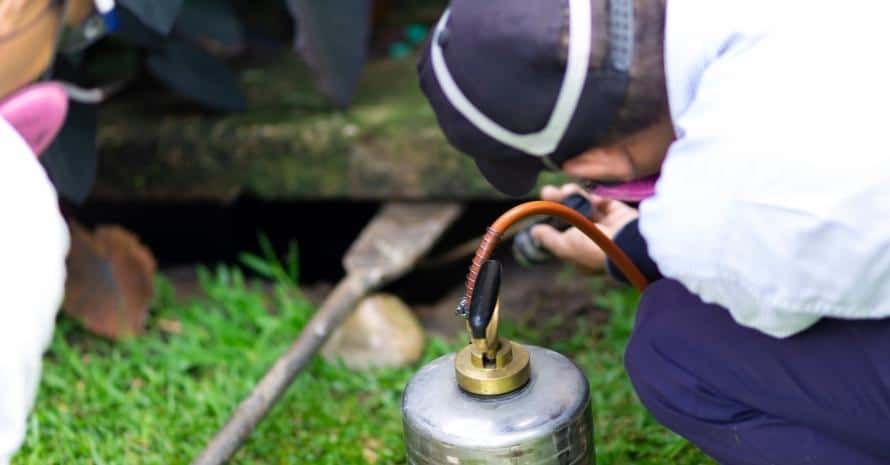 Read these most frequently asked questions online. Their answers might be helpful to you.
How often should pest control be done in Chicago?
It is recommended to have preventive measures at least once in three months. If you live in an area with a high level of infestation, you have to do it once a month. As for more professional measures you need to call your pest control once in 6 months.
Who is responsible for pest control in a rental property in Chicago?
The landlord is usually the one who is responsible for pest control services. You may also try to take initiative if you are a renter just make sure that the landlord is aware of it. Otherwise, you may have problems.
What is the average cost of a pest control visit in Chicago?
The average cost is $160 per visit. One visit usually means that you have an average type infestation and a professional came and helped you. If you are talking about the first inspection, it is usually free of charge.
Also read:
Why You Should Trust Pest Control Hacks?
We know that pests are nasty neighbors, and it can take months to eliminate them without the right approach. Our experts use their own experience to compile articles and guides that are introductory and informative. Our authors' opinions are independent and based on the results of practical testing of pest control tools. We do not notify manufacturers of testing of their products and do not receive payment from them for posting their items. Also, our texts are never submitted to company representatives for proofreading before placement. On the site, you will find exclusively objective ratings and reviews.