This time I will tell you how to bomb spiders once and for all. These arthropods are small but continue to annoy many people. Most of the spiders have venom that won't harm humans. The biggest damage they can make is to cast out their lines while you are on vacation.
But some spider venom can cause serious reactions. It is hard to identify a dangerous spider. Sometimes it is much easier simply to prevent contact with these pests. They are more likely to live in big houses in a specific area. But apartments are also at risk.
Top 5 Best Spider Foggers/Bombs
1. Hot Shot HG-20177 No Mess! Fogger, Aerosol – Top Pick
Specifications:
Item Form: Aerosol
Item Weight: 0.66 Pounds
Number of Pieces: 3
Product Dimensions LxWxH: 7 x 3 x 6 inches
Target Species: Black Carpet Beetles,Brown Ddog Ticks, Carpenter Ants, Crickets, Earwigs, Firebrats, Fleas, Gnats, Houseflies, Mosquitoes, Palmetto Bugs, Pillbugs, Rice Weevils, Roaches, Saw Toothed Grain Beetles, Silverfish, Small Flying Mmoths, Spiders and Waterbugs
The Hot Shot is a brand of the Spectrum Brand Holdings company offering the high diversity of home products. This huge corporation works for more than one hundred years. They can fill any of your needs concerning the house pest control.
This spider aerosol is what kills the insects on contact. Fogger's chemicals kill pests in a few seconds and keep the action for up to 6 weeks. A big plus is an odorless formula. It won't leave an unpleasant smell or some dirty residue on your floor or furniture. Aerosol affects only the bothering spiders. One bottle of this product can cover the 2000 cubic feet of the open house space.
The formulation of the products allows us to use it in all the areas where spiders can build their nests. It gets into cracks, holes, carpet textures right to the bugs you see, and the one you do not see. Thus, you can protect your garage, apartment, sheds, attic, etc.
The chemicals create the dry fog, so there is no need to turn off pilot lights before using the aerosol. The Hot Shot fogger is easier to apply than you think.
Pros:
Cons:

fast-acting;
covers a big area;
odorless;
won't leave the spots;
kills hidden bugs.


2. Raid Max Fogger – The Best Insect Killer for Spiders
Specifications:
Active Ingredient: Cypermethrin 1.716%
Item Form: Aerosol
Item Weight: 6.24 Ounces
Number of Pieces: 3
Product Dimensions LxWxH: 2.19 x 6.38 x 5.38 inches
Target Species: Mosquito, Ant, Roach, Spider, Flea
The provider of this useful product is a family company SC Johnson that strives to create a better world. I'm sure that the disappearance of the troublesome spiders will make your life much better. SC Johnson offers the solution for the pest problem using the ingredients you can trust with no harm to the planet.
Raid Max smoke bomb to kill spiders will help you to get rid of pests in a few steps. It releases the sharp fog that kills the insects quickly. The formula of the killer allows reaching the hidden holes – where the spiders like to live. Up to 2 months, the act of the chemical won't stop protecting your house. One can of the fogger covers a room 25' x 25' with an 8' ceiling.
It affects not only the spiders but also ants, crickets, fleas, roaches, mosquitoes, and even more. The active ingredient cypermethrin works as a neurotoxin in insects and kills them instantly. It is long-lasting when applied indoors. Other ingredients reinforce the action of the fogger. The Raid Max formula works fast, bombing your house for spiders.
Pros:
Cons:

covers up to 5000 cubic feet;
long-lasting;
kills the insects instantly.

not safe for pets and children.
3. Terro 16 oz. Spider Killer Aerosol Spray – Fast-Acting Insect Bombs for Spiders
Specifications:
Item Form: Aerosol
Item Volume: 44 Fluid Ounces
Item Weight: 2.42 pounds
Number of Pieces:

2 spray bottles

Product Dimensions LxWxH: 5 x 2.5 x 9.5 inches
Target Species: Ants, Silverfish, Cockroaches, Scorpions, Ticks, Crickets, Centipedes, Asian Lady Beetles & Bedbugs, to name a few
Terro knows how hard it can be to get rid of insects. They also know how to solve this problem. Spider control products act field-specific and provide the total protection of your house. They offer not only the working spider bomb for a house, but also the wide range of control solutions that can fight any insect that attacks your home.
A killer aerosol is manufactured specifically for fighting spiders. Its formulation provides a rapid knockdown for pets. You may use it directly on spiders when it is possible, or put in hard-to-reach places where the spider can contact with chemicals.
The package consists of two bottles which are economical in-use. You can store them easily for further application. The formula is ideal for various spider issues because it works perfectly on different types of spiders like the brown recluse, Black widow, hobo spiders. You can use aerosol both indoors and outdoors.
Pros:
Cons:

field-specific;
fast-acting;
cover all your home area;
indoor and outdoor usage.
4. Nuvan ProStrips – The Best Bug Bomb for Spiders
Specifications:
Active Ingredient: Dichlorvos 18.6%
Item Weight: 12.6 ounces
Contains: 12 Strips with 12 Cages
Product Dimensions LxWxH: 10 x 8 x 1 inches
Target Species: Bed bugs, Flies, Mosquitoes, Wasps, Gnats, Moths, Flying Insects, Cockroaches, Ants, Silverfish and Various Beetles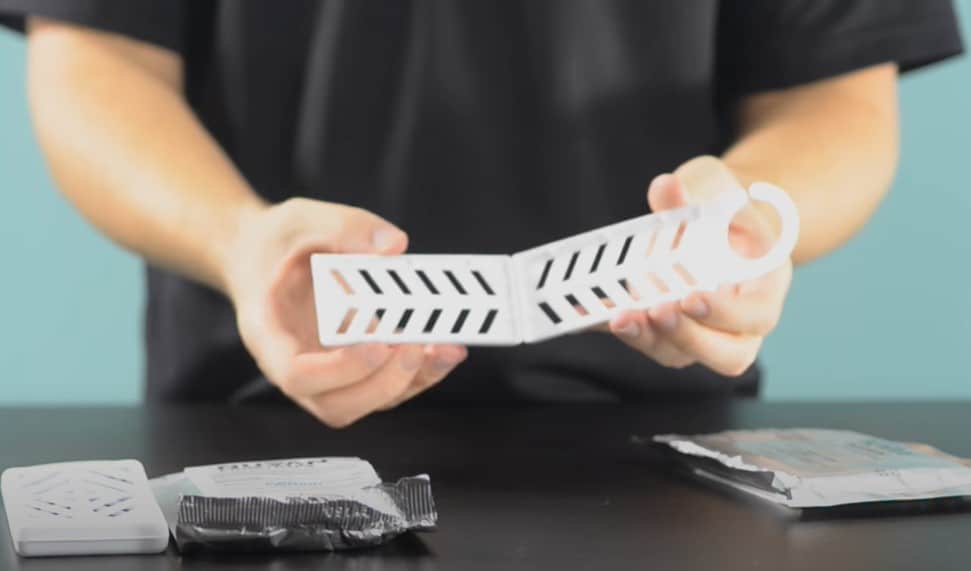 Nuvan ProStrips remedies are specially manufactured to get to the hard-to-reach area in your house and kick out pests. It is a great solution for spider problems. These insects like to hide in unexpected places. Nuvan ProStrips continue to develop more innovations for fast and effective insect control using professional materials and technologies.
Each strip looks like a plastic cage that you need to set in the places you want to protect. It is not just a plastic construction. The strip contains an active ingredient called dichlorvos that paralyzes the spider's nervous system on contact. The formula is odorless and long-lasting. It keeps the action for more than four months.
One strip can cover up to 200 cubic feet of the open area. There is no need to use more strips. They will protect your house even when you are away, preventing the appearance of new insects. It is a spider bomb for garage, and it is better to use it where no one eats or sleeps. Chemicals are safe for your pets if you use the aerosol in the right way.
Pros:
Cons:

lasts up to 4 months;
covers a big area;
works on a wide range of pests.
5. Spectracide 100046128 Bug Stop Indoor Fogger, Insect Killer – The Best Spider Fumigation Bomb
Specifications:
Item Form: Aerosol
Item Volume: 2 Fluid Ounces
Item Weight: 1.06 Pounds
Product Dimensions LxWxH: 9 x 6 x 4 inches
Target Species: Roaches, Fleas, Ants, Brown Dog Ticks, Mosquitoes, Houseflies, Silverfish, Spiders and other
This product can solve all your problems. Even those that you don't usually see. It works on flying, crawling, and biting insects and is safe for indoor usage. The water formula protects your furniture and walls from the spots. Also, it does not have an odor. The formula creates a fine mist that can reach every hole in your house.
In two hours after using the product, all the insects will disappear. One bottle is enough to treat up to 2000 cubic feet. It is better to use fog in big rooms and allow the chemicals to enter small rooms from the treated area. The killer is easy-to-use in homes, apartments, and other spaces.
Pros:
Cons:

kills a wide range of insects;
easy-to-use;
won't leave wet residue;
acts fast.
What Product to Choose?
Some of the spider remedies are more effective in some cases. It all depends on the area you treat and how quickly you want to clean your home from spiders. You may choose the product you like the most, the variety is large – from foggers to traps and spider sprays. Now I will give some tips for you to understand more about spider control products.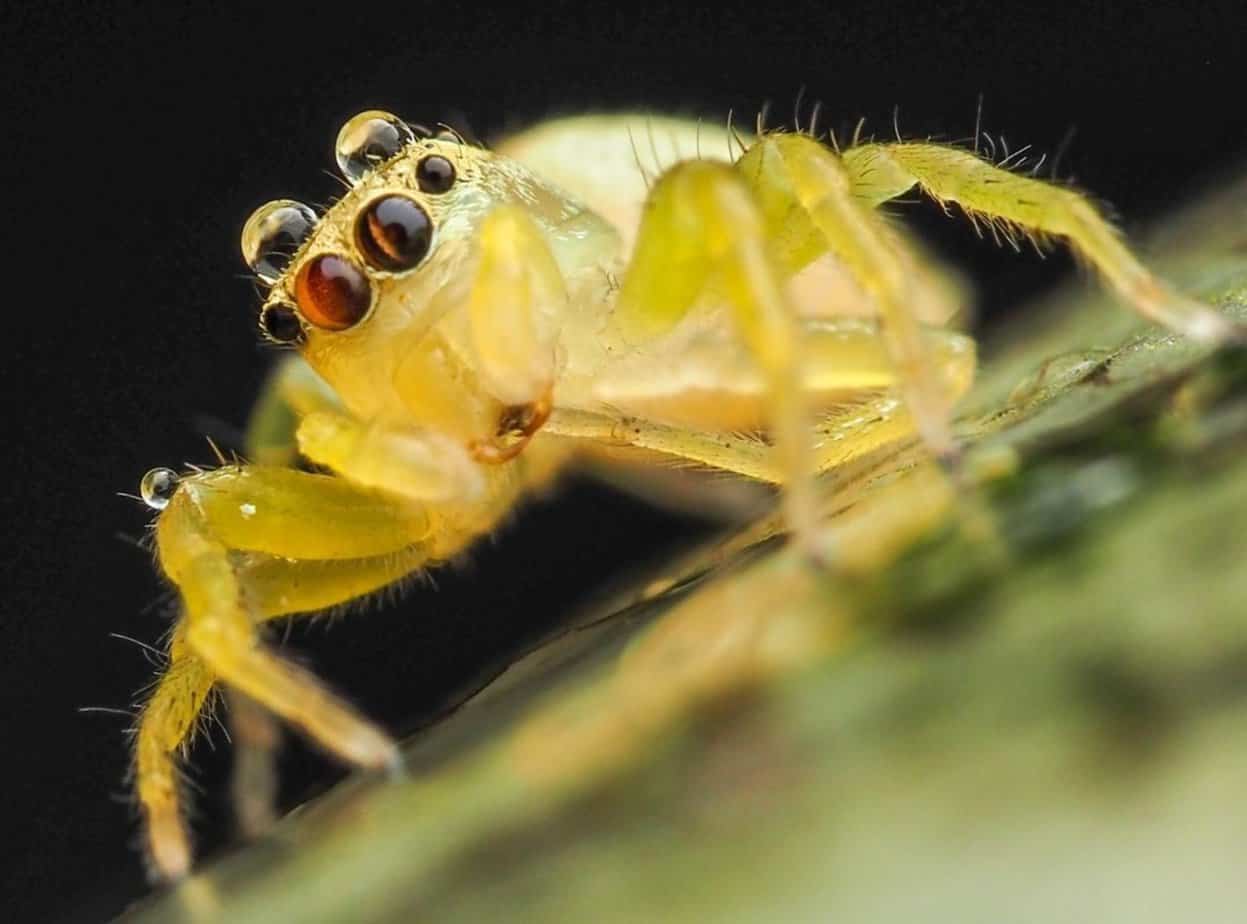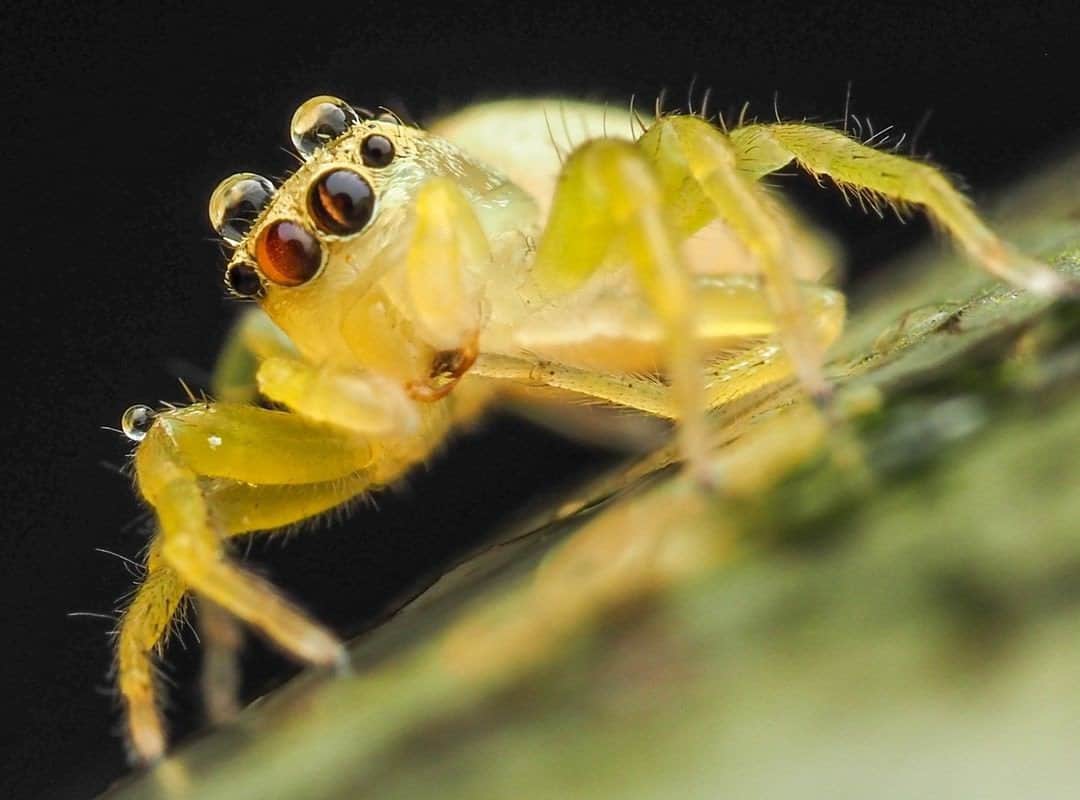 Most of the products that I have described above are foggers. Some of them have a spray or aerosol formula (but they are quite similar). The mode of action of bombs allows chemicals to cover the whole area of the room. The foggers are better to use at homes or apartments.
If you want to treat a small area, you'd better choose a spray, as it's easier to use and works quicklier. In case you want to protect the whole house, you need to use standard foggers. They are ideal for the rooms with a high ceiling.
The spider traps will work effectively at the attics, garages, and other confined areas. They can be dangerous for pets and people if not used as directed. It is better to avoid using them at kitchens or bedrooms. Though, they are perfect for the long-time application, for example, when you go for a vacation and don't want insects to invade your house.
Sometimes the combination of different types of remedies will be a great decision. Especially when you need to treat a significant infestation.
What Are Bug Bombs/Foggers and How Do They Work?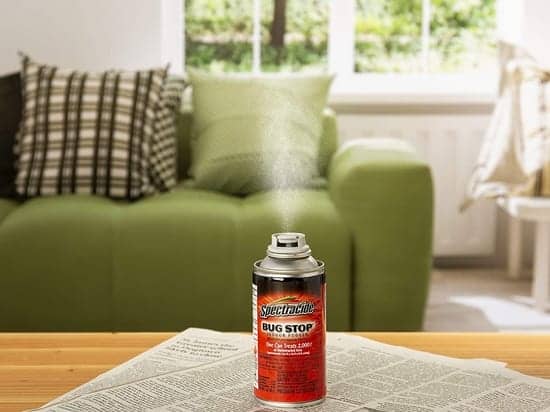 The foggers have a construction similar to sprays. The bottle that contains chemicals releases them, thus, covering the floor, furniture and getting to the holes and cracks. When spiders contact fog, they die instantly. Active ingredients affect the nervous system of the insects, paralyze them, and then kill.
It takes a little time to get the desired result. After the chemicals cover the entire room, make sure you wait until they are completely dry. It can take approximately from 3 to 5 hours to treat the area.
How to Bomb Spiders Effectively?
Bombs do not require frequent usage but note that under specific conditions these products work way better. They usually last for 2 or 4 months. Also, make sure you use them only when it's truly necessary. Now, let's talk more about the process of application.
First of all, you will need to have around four hours when the house remains people-free. Before using any product, be sure to open all the doors leading to the rooms, cupboards, closets, and other furniture. Spiders can get everywhere.
Besides this, cover all the food, dishes, children's and pets toys, and any things made of fabric. It would be even better if you could remove them from the treated area completely.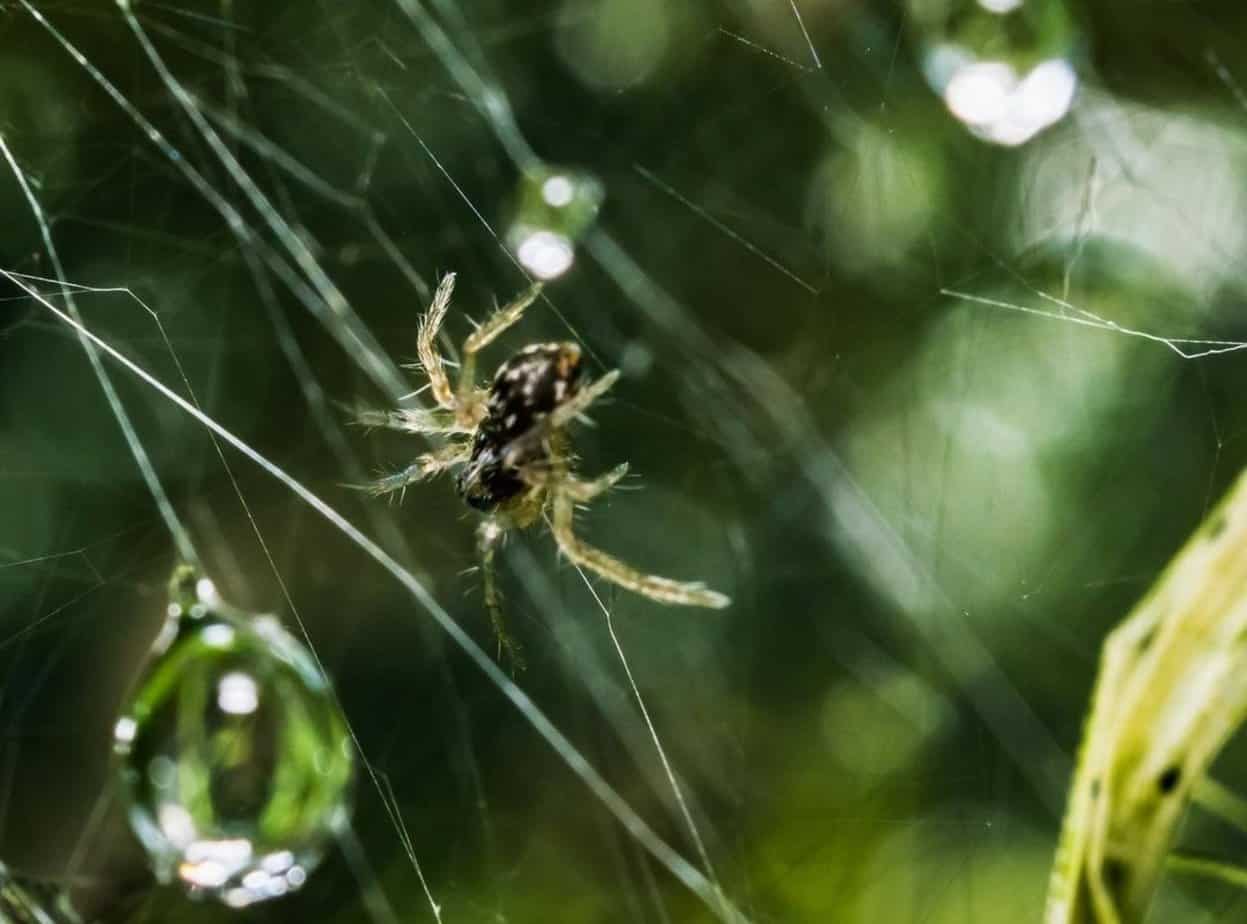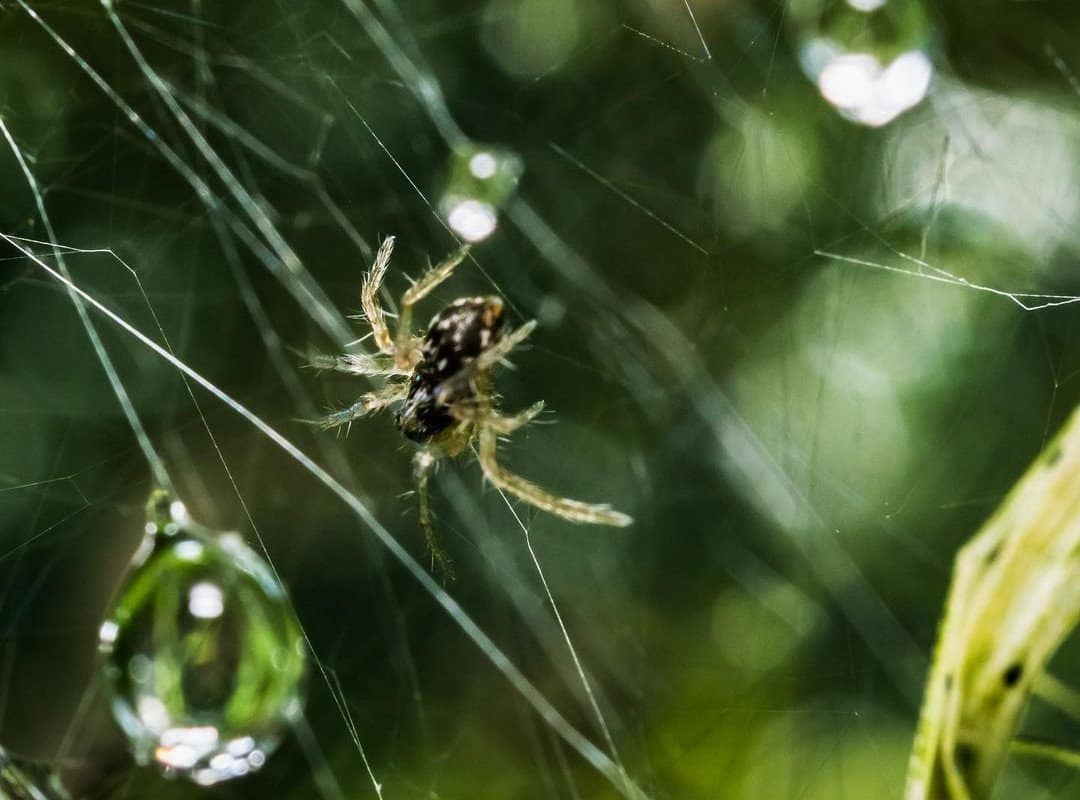 Close the outside doors and windows, otherwise, the chemicals will just evaporate through the open doors and windows. If you have air conditioners or fans, you will need to shut them off, as well as the smoke alarm. All these safety measures are important for effective application.
When the room is ready for the bombing of the spiders, the main part starts. You may wear gloves if you want. In the beginning, place a chair or table at the center of the treated room. Cover it with several sheets of newspaper or other paper you do not need. Shake the bottle of the aerosol before you open it.
Be careful while opening, tilt away from the face because the fogger can spray up. Put a bottle on the newspaper and get away from the room immediately. Try not to breathe the chemicals.
Usually, it takes about two hours to treat the whole house. If you go back to the house too early, you may inhale a lot of fog. And it won't be so effective. Keeping the apartment closed for a longer time is also not a good idea. It may enhance fogger performance.
When two hours have passed, you can enter the house. Do not forget to wear gloves and if it is possible – a mask. Open all the windows and doors for at least two hours. You can also turn on the air conditioners and fans. I would recommend you to stay away from the house for some time, for the house to become completely safe.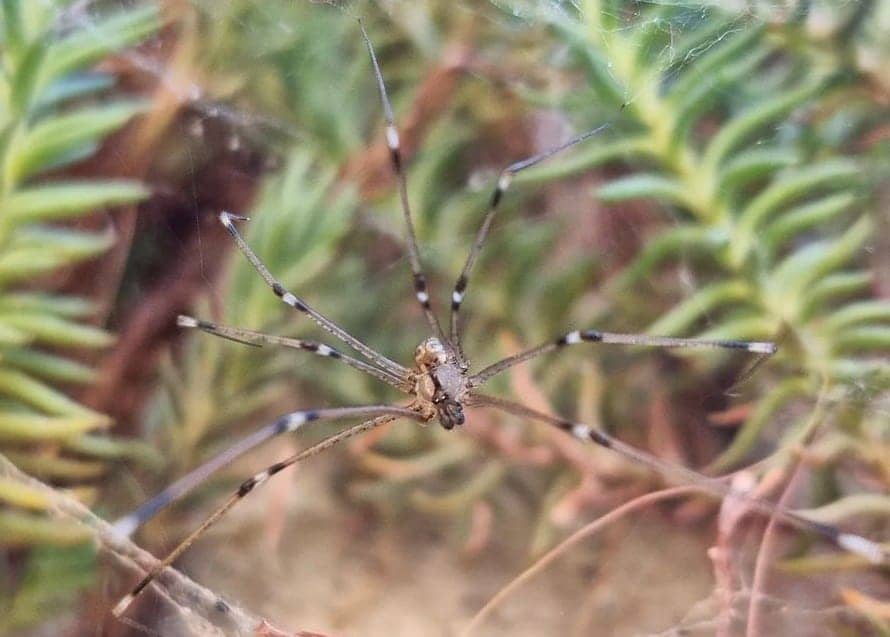 After using the product you may clean the furniture and wash the floor. But it is not a big deal to worry about this. The chemicals dry after the four hours and won't harm you or your pets. Fogger acts for two months, and then you can repeat the procedure. Even if you see no signs of insects, it is better to prevent their appearance once again.
Why Using Bombs, not the Traps?
The benefit of using spider killer bombs or foggers is fast action. After a few hours, you will not find the spiders and other insects. Traps can be a little more long-lasting, as they work for four months. They are also good to use for treating small areas.
But it is forbidden to use traps in the kitchen or bathroom, although the spiders may appear there. In that case, foggers or sprays can help you. The sprays are easier in usage than foggers, but they do not last long. Spider foggers seem to be a happy medium in spider control!
Related Post: Best Spider Repellent Products Reviewed
FAQ

Do Bug Bombs Work on Spiders?
Yes, almost all the bug bombs work on spiders effectively.
Are Bug Bombs Safe?
The bug bombs are safe when you use them in the right way. It means that you have to follow the instructions directly.
When Should You Spider Bomb Your House?
You may bomb your house to prevent the insect's attack. Or when you have already seen a pest activity in your house, and you know you need to protect yourself.
What to Cover When Bug Bombing?
You need to cover food, dishes, children's and pets toys, and other things that you have close contact with.



Closing Remarks
The spider foggers and bombs are the best solutions for the spider control issue. These insects are usually small and like to hide in unexpected places. The fogger will get them off everywhere. The wide range of bomb actions will also protect you from the other pests for a long time.
A little effort – and spiders are not a problem. I'm sure that my tips will be useful in your fight with annoying insects. Do you have any other tips on this topic? Or maybe you disagree with some information I gave? I will be glad to read your comments below.
References:
Neurotoxins (Harvard Catalyst Profiles):
https://connects.catalyst.harvard.edu/Profiles/display/Concept/Neurotoxins
Why You Should Trust Pest Control Hacks?
We know that pests are nasty neighbors, and it can take months to eliminate them without the right approach. Our experts use their own experience to compile articles and guides that are introductory and informative. Our authors' opinions are independent and based on the results of practical testing of pest control tools. We do not notify manufacturers of testing of their products and do not receive payment from them for posting their items. Also, our texts are never submitted to company representatives for proofreading before placement. On the site, you will find exclusively objective ratings and reviews.