If you're intending to prevent ants from attacking your home, get rid of anything that would tempt them to pay a visit in the first place. Seal and put away all your food sources, remove crumbs and juice spills from the shelves, wash all the dishes and clean out the sink on a regular basis.
Whenever ants smell sweet or greasy food, they make the most of any possible means of access to your house. Do your best to always keep your property clean, gap-proof, firmly sealed and protected from potential infestation.
Pros
Kills the queen and an entire colony.
Attracts and kills ants with liquid borax. Best Ant Traps.
My review
Weather resistant outdoor bait that works.
Best Outdoor Ant Killer
My review
Weather resistant outdoor bait that works.
Best Indoor Ant Killer
Pros
Kills the queen and an entire colony.
Best Ant Traps
Pros
Attracts and kills ants with liquid borax. Best Ant Traps.
If ants are already making themselves at home on your property, it's high time you opted for the best indoor ant killer product. In today's comprehensive ant strategies guide, you will:
instantly access our editors' ultimate choice for the best ant killer for indoor use;
learn about the classification of the best ant killer indoor and outdoor options;
access the list of the best indoor ant killer products thoroughly tested and reviewed by our independent editors;
learn how to find the best ant killer on your own;
access the ultimate ant prevention guide compiled by our pros.
Did you know that ants outnumber people by a 140,000 to 1 ratio? Multiplied by the current world population of 7.7 billion people, this number will make you feel slightly overwhelmed. Not only are these nasty pests countless, they are also extremely tenacious.
The first ant types date back to over 160 million years ago. In other words, we have to find ways to coexist with ants somehow. But if you've already seen more than a few ants crawling all over your kitchen sink, it's time to make use of the best ant killer for indoor purposes.
Our Top Pick for the Best Ant Killer
Advance 8-ounce Granular Ant Bait
Advance targets the ants you can see and the ones in the nest. This impeccable ant bait destroys the entire mound — that very spot where their invasion of your home starts. In other words, Advance is the best ant killer for indoor and outdoor use. It is much better than any spray and provides a really long-lasting effect. Furthermore, it's as environment-friendly as can be.
These magic granules are exceptionally effective if you're seeking the best indoor and outdoor carpenter ant killer. Our experts recommend using this bait sparingly. It only takes less than a teaspoon of this poison to attract the ever-hungry ants. Just watch them take the bait and carry it off to their nests. The pesky ants will be gone in a few days.
What Are the Best Indoor & Outdoor Ant Killer Types?
If you're experiencing a continuous ants-in-the-house issue, chances are you haven't yet discovered the best indoor ant killer product for you. You may have tried some DIY ant eliminating recipes, along with the proven ant prevention tactics.
However, preventing pests from getting into your home is one thing, while defeating them once and for all is another issue. Let's dwell upon the main categories of ant killing solutions and their characteristic features.
Ant Bait Stations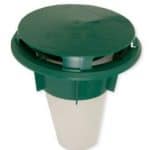 Your ant invaders prefer hiding behind the walls, in between the window panes or beneath the floor. Because these areas are uneasy to access, seeing where exactly your tiny enemies enter your home from is rather challenging. In this case, using insecticide liquid baits is an excellent solution. Generally speaking, ant baits are perfect ant killers for both inside and outside use. They are created to target the household ant species.
After the ants dine on the liquid bait, the product's active component gradually influences their digestive system. Later, when they carry the bait to their dwellings feeding it to the queen and their friends, the whole colony gets eliminated. Ant baits are a hassle-free ant killing solution. Baits are initially packaged with the poison and powerful food attractant combined in a plastic child-proof container.
Sprays
If you're interested in solving occasional ant invasion problems, ant aerosol sprays are an excellent option. Sprays work perfectly well when it comes to destroying the ants you can see. Sprays are a quick fix since they do not destroy the ants' nests. In the majority of cases, spraying ants will keep your property pest-free for up to one month.
Sprays have two disadvantages though. First, their effect is short-term. Second, most sprays contain hazardous chemicals, so always use them in a properly ventilated room and keep them away from kids and animals.
Ant Gels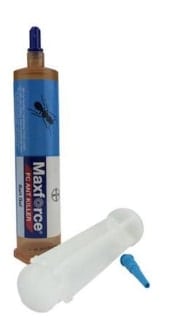 Typically, these products come in convenient tubes with a syringe. You can utilize them directly in the areas where your tiny enemies enter your home on a regular basis. Additionally, you can use gels on the ants' tracks outside your house.
These gels are excellent ant killers for indoor and outdoor use. They are not toxic and safe to use near kids and pets. The most powerful gel traps feature slow acting poison accompanied by a very strong food attractant. Ants carry the gel back to their mound where it eventually eliminates the whole nest.
Granular Ant Bait
This type of ant bait is one of the best indoor and outdoor ant killer options. It targets their source and finally destroys all their nests. Advance, one of our experts' favorite solutions, features Abamectin which is a natural environment-friendly fungus – something that ants simply cannot resist.
After consuming the granular bait, the ants take it back to their colony where it eliminates the whole nest within just a few days.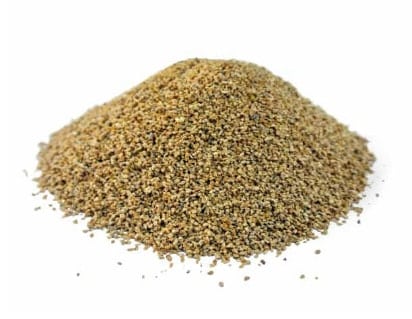 Is your home attacked by a specific type of ants? Using a product that targets this particular ant species is the best option. For example, Advance ant baits were created to eliminate carpenter ants, although they also work pretty well on other ant types like Pharaoh ants and Argentine ants.
If you're fighting with carpenter ants, go outside your house on a warm evening and pay attention at your home's foundations. Carpenter ants love 'going out' on warm nights which gives you the chance to feed them with the magic granules before they start visiting you without invitation.
Related Post: AMDRO Ant Killer Bait Review.
Diatomaceous Earth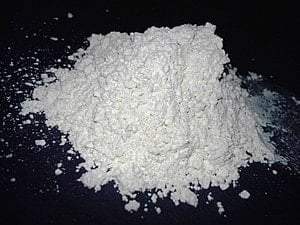 Are you currently hunting for the best pet safe indoor ant killer that is also nature-friendly and non-toxic? A great quality ant killer product that contains diatomaceous earth is just what the doctor ordered. Diatomaceous earth resembles white talcum powder.
Basically, it's a type of sand that consists of nothing but fossilized remains of tiny, aquatic organisms called diatoms. Finally, you've found an entirely natural and extremely effective ant killer which is allowed to be used around pets and kids.
To start using diatomaceous earth for your ant-eliminating purposes, sprinkle it by hand in any problematic locations: anywhere in the yard, near various cracks or holes, in the doorways, or anywhere indoors. A lot of people use diatomaceous earth outdoors as a barrier on the outside of your door to prevent the pests from entering.
Looking to keep unwanted guests away from your garden? Sprinkle diatomaceous earth there, and the ants will soon be literally dead and gone.
Want to skip all the research and hire a licensed exterminator for your ant problem?
DIY pest control is time consuming and an infestation can go out of control very fast.
Click the button
to get
FREE
quotes from certified local exterminators with positive reviews.
Top 5 Best Ant Killer Product Reviews
Our team of highly efficient pest control experts have compiled a relatively short but very useful list of our favorite ant killer products. We've evaluated them based on multiple criteria such as high effectiveness, affordability, environment-friendliness, ease of use, long-lasting effect and tons of other user reviews.
For the purpose of singling out the best products for you, we've tested the ant deterrents listed below personally, along with an abundance of other ant killers.
Make the best out of the following Top 5 best ant killer product list and our professional reviews. We've worked on it aiming to help you find the right ant deterrent to perfectly suit your needs and purposes.
TERRO Ant Killer Liquid Ant Baits (6-pack)
If you're seeking the best ant killer for indoor use, these excellent liquid Ant Baits from TERRO will frighten each and every household ant that has dared to enter your home. This ant deterrent contains sweetened liquid borax that kills the ant that has consumed it within a few days. During this time, the ants will share the bait with the rest of the colony which will ultimately eradicate the entire nest.
Because this is a bait product, at the initial stages of your ant-killing endeavors you will notice even more ants. No need to worry, though. Give them time to enjoy their poisonous meal and pass it on to their friends. The process is like fishing, so be patient.
The ants will be totally gone within 2 or 3 days. Make sure you remove the bait only after the ants are all gone. In this case, the ants will hardly ever come back and you will go about your happily ant-free life!
TERRO Liquid Ant Baits are effective and easy to use. So if you're sick of ants attacking your house, swarming around your kitchen sink and dining on your crumbs, feel free to feed them something even more delicious — TERRO Liquid Ant Baits. The stuff works wonders, and you don't even have to buy chemicals to spray them around your house.
Pros:
Cons:

inexpensive;
convenient and easy to use;
contains a strong food attractant;
eliminates the ants you see and the whole nest.

non-immediate effect;
not perfect for large infestations.
Raid Aerosol Spray Ant & Roach Killer
Raid has established itself as a household name in the pest control industry. This spray is perfect when you need to destroy ants and roaches super fast. As an additional bonus, it helps prevent the ants from coming back to your property. It's good for both outdoor and indoor use.
Even though this spray doesn't destroy the ant queen or the colony, it's an excellent go-to ant killing solution whenever you need to act fast against small pest invasions.
If you're dealing with a large-scale ant invasion, you will have to apply this spray multiple times to kill your unwanted guests. The spray dries fast, it's almost fragrance-free and it doesn't give out a strong bug-chemical smell like many other ant killers.
It won't cause you to cough. However, it's not Chanel, so make sure you don't spray this ant killer near your pets or kids. In any case, the effectiveness of this spray definitely makes it all worth it.
Pros:
Cons:

inexpensive;
kills ants and other bugs on contact;
light lemon scent, almost fragrance-free;
best ant killer for indoor use.

not perfect for large infestations;
does not target ant queen or colonies.
Safer Brand Diatomaceous Earth – Ant, Bed Bug, and Crawling Insect Killer
Need a completely natural ant killer solution? Safer Brand is your ideal choice. It's non-toxic and safe to use around pets and children. However, it can cause mild eye irritations. That's why always make sure you wear a face mask whenever you use this powder-like product indoors.
For the powder to show the best result, apply it in dry areas. Another great thing about this product is that bugs cannot develop an immunity to this solution. 'Total life saver' — that's what a lot of Safer Brand users say about the product. Indeed, it's a great insect killer that keeps a wide range of bugs at bay.
Pros:
Cons:

worth the money it costs;
eco-friendly and free from hazardous toxic chemicals;
fragrance-free;
great for outdoor use;
best natural indoor ant killer.

not perfect for targeting ant colonies;
non-immediate effect;
causes moderate eye irritations if used improperly.
Combat Max 27 Grams Ant Killing Gel
Don't like the idea of using spray to deal with ants? This gel-filled syringe from Combat Max is perfect for indoor use. Combat is a reliable brand in the pest control industry. Their products provide fresh and innovative ways to effectively battle your ant enemies. Combat Max is very easy to apply. And it has a smart safety mechanism that prevents kids from squeezing out the poisonous gel substance.
The syringe is filled with a slow acting poison called Fipronil which targets the ants both at your home and at their source. The highly convenient application mechanism allows you to spread the gel where your unwanted guests usually love to hide.
The Combat Max gel works very well on a wide range of ant types including black ants, carpenter ants and flying ants. To make the most of this product, apply it directly onto the ants' tracks.
Pros:
Cons:

highly effective;
kills ants within hours;
easy to use;
leaves little to no mess;
one of the best indoor and outdoor ant killers.

can stain surfaces;
not perfect for large indoor infestations.
Advance 8-ounce Granular Carpenter Ant Bait
This ready-to-use product is the number one option for destroying ants in and around your property. Advance was designed to destroy carpenter ants, but it also works very well with other ant species. It takes a very small amount of Advance to lure the ants in.
Upon dining on it, they will carry it to their nests and pass it on to others. The product eliminates the queen and i.e. destroys the entire ant colony. Make sure you use the product sparingly. Avoid using other ant killers near Advance. And don't squish the ants after you set out the bait. Your ants are working for you now collecting the poison and carrying it to their nest(s).
We've tested hundreds of ant killers in multiple forms (gels, granules, liquids, powders, sprays). A lot of them have turned out to be rather effective. However, Advance is the product that always works, irrespective of the circumstances and the type of ants you're dealing with. This product is not cheap, but it's worth every penny it costs because of its effectiveness. Advance is the absolute champion among the rest excellent ant killers.
Pros:
Cons:

exceptionally effective;
targets the ants' colony fast;
the best ant killer product for indoor and outdoor use;
eradicates carpenter ants as well as other species.

not cheap;
non-immediate effect.
Tips on Choosing (and Using) the Best Ant Killer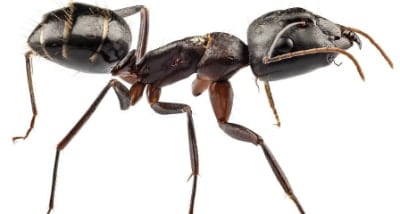 Are you looking for the best ant killer for both outdoor and indoor use? You've come to the right place. In this section, we'll guide you through the parameters according to which we form our best ant killer product suggestions. There are various types of products for ant control. Your ultimate choice depends on your circumstances and the types of ants that are hanging out getting all comfy at your home.
What to Consider When Choosing Ant Killer Remedy?
Before buying the very first ant trap that catches your eye, consider the following crucial questions:
What type of ants do you have?
Where do you want to use the bait?
Does it matter to you if the ant killer product you're about to use is eco-friendly or not?
The thing is, what attracts one type of ants could be totally useless against another. Carpenter ants, fire ants and thief ants love a protein rich meal. As for sugar ants, they are more interested in sugary food. Make sure you check the packaging of your ant deterrent before you make any purchases. The packaging should indicate the type of ant the product is designed to kill. There are also broad-spectrum ant baits, they work for many types of ants.
If you want to opt for the most cost-effective solution, choose the product that combines protein baits with the sweet baits. If you're intending to buy the best ant killer for indoor and outdoor use, make sure the product description says it's waterproof and allowed for outdoor usage. Avoid purchasing granules if the ants are coming through the cracks in the walls. If you have pets, make sure you opt for the best pet safe ant killer.
Remember that, unlike sprays, ant baits are for bigger ant problems. Ant sprays are ideal short-term options. For instance, when it comes to dealing with a few random ants in your kitchen, a good ant spray is a great solution.
The problem gets bigger when you start seeing ants in your house on a regular basis, even after using spray to eliminate them. In this case, start using a bait. Your ant bait will attract more ants at first. No worries. Just let it happen and soon the problem will be solved.
Want to skip all the research and hire a licensed exterminator for your ant problem?
DIY pest control is time consuming and an infestation can go out of control very fast.
Click the button
to get
FREE
quotes from certified local exterminators with positive reviews.
Prevent Ants From Infesting Your Place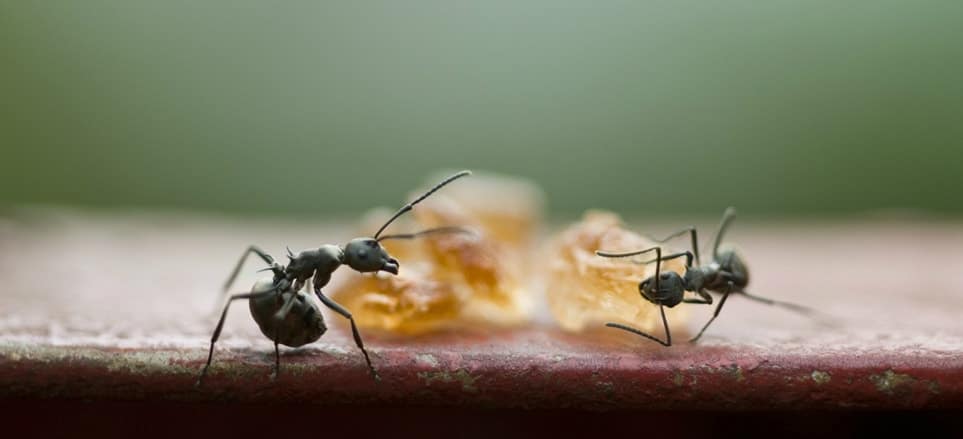 Curious about the reasons why you have ants in the first place? It's simple: ants are searching for something yummy, and your home definitely has a lot of various delish goodies. Most likely a queen set up a colony near your property.
Just like many other creatures, ants seek a comfortable environment to stay warm, find regular access to food and water and reproduce. Remember that the fact that a house is invaded by ants usually has very little to do with how clean or how dirty it is.
Even though ants are harmless, they are highly unwanted neighbors. Keeping your home ant-free requires specific efforts and they all come down to one magic word — prevention. In fact, prevention is the best (and the most cost-effective) way to prevent ants from even deciding to visit your property.
Properly applied sanitation measures alone can greatly contribute to maintaining a clean ant-free environment at your home or any other type of property.
What Are Ant Prevention Tips and Techniques?
Below you will find some prevention techniques and hacks provided by our pest control professionals.
Keep all your surfaces clean. That way, you will make it difficult for your ants' friends to follow the so-called ant trails to find their way to your kitchen and food.
Vacuum on a regular basis. Focus on the carpets and under-furniture areas.
Keep your trash sealed. And don't forget to regularly remove open garbage.
Store your food properly. Ants are mainly attracted to your food. So make sure you keep it in airtight containers.
Keep your gutters clean. Gutters provide a cozy warm environment for the ants. So make sure you keep a close eye on the moist areas around your home.
Clear vegetation and remove wood piles. Rotten wood is what ants adore, so make sure you keep it away from your property. The same goes for trees and shrubs — make sure they don't touch your house.
Prevent juice spills. Wipe all spills immediately and deprive the tiny enemy from the opportunity to feed on your leftovers.
Eliminate easy entry through cracks in the walls.
Found ants in your home? Don't fret. A lot of people have to deal with this problem at some time or another. Using a mix of the above tips, hacks and techniques will help you keep your ant problem under control. Wondering if it's possible to get rid of ants for good?
Permanently stopping ants from entering your home is not very realistic. However, with a good indoor ant killer solution, you will manage to effectively solve your ant problem on your own, without having to splurge on hiring a pest control professional.