Hi, today I want to tell you some secrets about mosquitoes. I'm sure you have faced them on more than one occasion. They are not very friendly, are they? But I'm sure you will have a short conversation with a mosquito if you wear a mosquito mesh.
There are so many stylish hats with mosquito netting that it's really hard to choose. Still, be sure to settle on one because mosquito bites could cause an allergic reaction. These insects also carry different infectious diseases. The best mosquito nets will also protect you from rain or sunshine.
Product
Best Mosquito Head Net
Best Mosquito Head Net Hat
Title
EVEN NATURALS Premium Mosquito Head Net | Ultra Large & Long, Extra Fine Holes, Mesh | Insect...
Palmyth Head Net Hat, Sun Hat Safari Hat Bucket Hat with Hidden Mesh Net Grey
Anvin Mosquito Head Mesh Nets Gnat Face Netting for No See Ums Insects Bugs Gnats Biting Midges from...
Rothco Boonie Hat with Mosquito Netting, Khaki, Size 7 3/4
Pros
Premium natural materials.
Good clarity of vision and airflow.


Top 5 Best Mosquito Head Nets
1. EVEN NATURALS Premium Mosquito Head Net – Mosquito Face Net Top Pick
Specifications:
Color: Black
Material: Extra Fine Holes 620/inch2 Soft Durable
Item Weight: 1 Ounces
Item Dimensions: 2.6 x 1.6 x 4.5 inches
Hat NOT included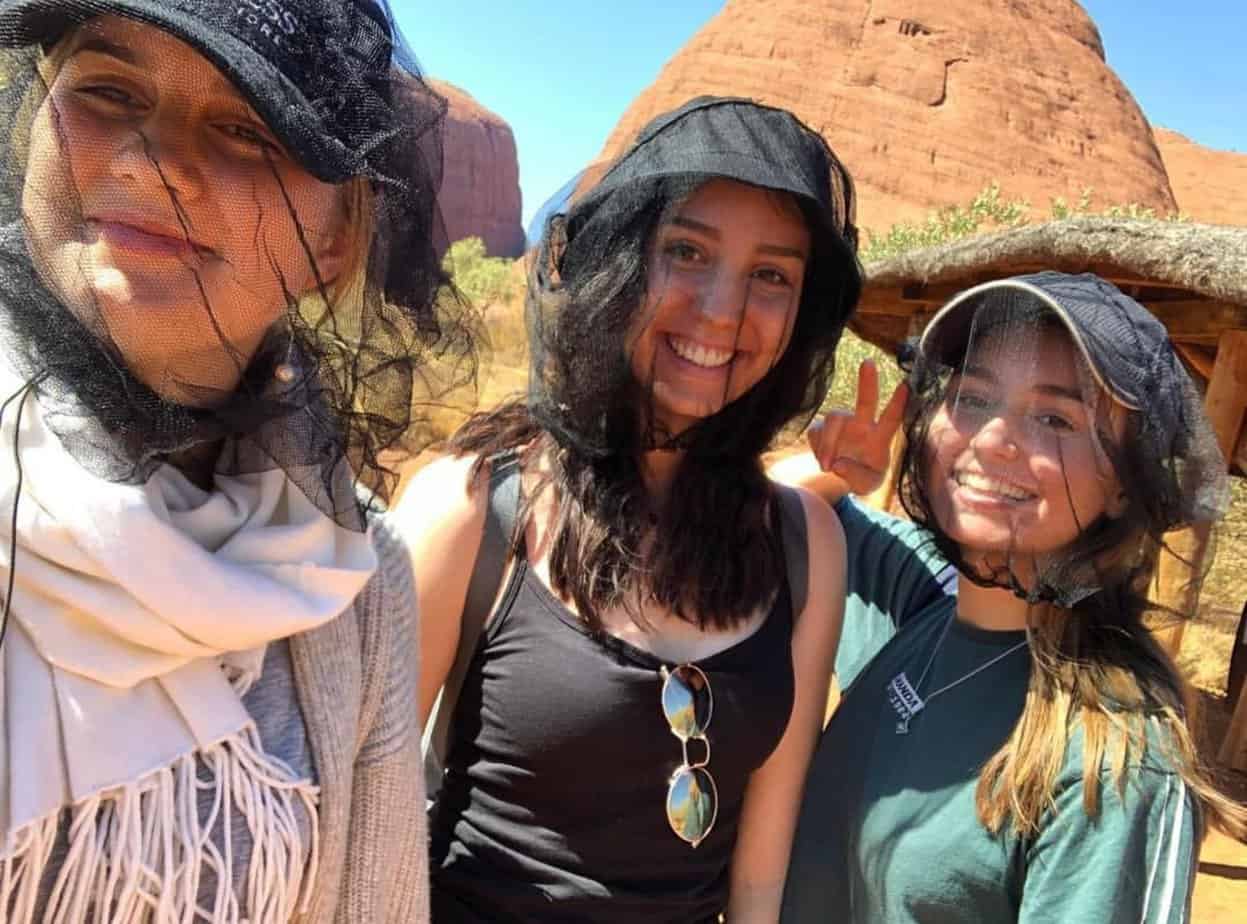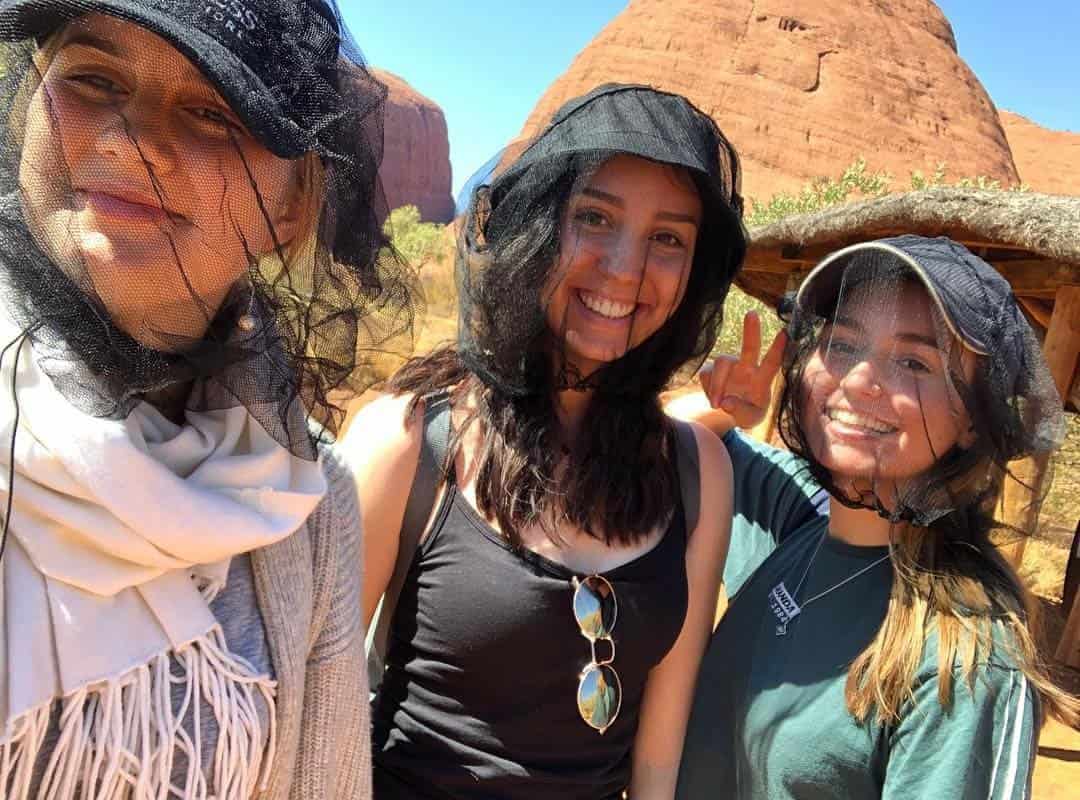 The manufacturer EVEN NATURALS produces the mosquito protection products, such as mosquito meshes. They strive to create mosquito face nets that are affordable, high-quality, and absolutely natural. EVEN NATURALS offers a wide range of mosquito nets to protect yourself and your house from the insects.
Premium Mosquito Head Net is a product that combines all the features the best mosquito head net should have. This mesh is bigger than common head netting and has the smallest holes. Of course, you would have access to fresh air and also very good visibility.
The net is made from premium natural materials. They are elastic, and the mesh can comfortably fit over your mosquito net headwear. And also, it is an extra-long size that provides the best protection from the mosquito. The product is not treated with any chemicals. It is simple in use thanks to its top quality.
Pros:
Cons:

big size with small holes;
premium natural materials;
great visibility;
machine washable;
not treated with chemicals.
2. Palmyth Mosquito Head Net Hat – The Best Hat With Netting Over Face
Specifications:
Snap Closure
Water Repellent
Certified UPF 50+ Protection
Material: Nylon
Suitable For: Fishermen, Anglers, Hunters, Hikers, Outdoor Athletes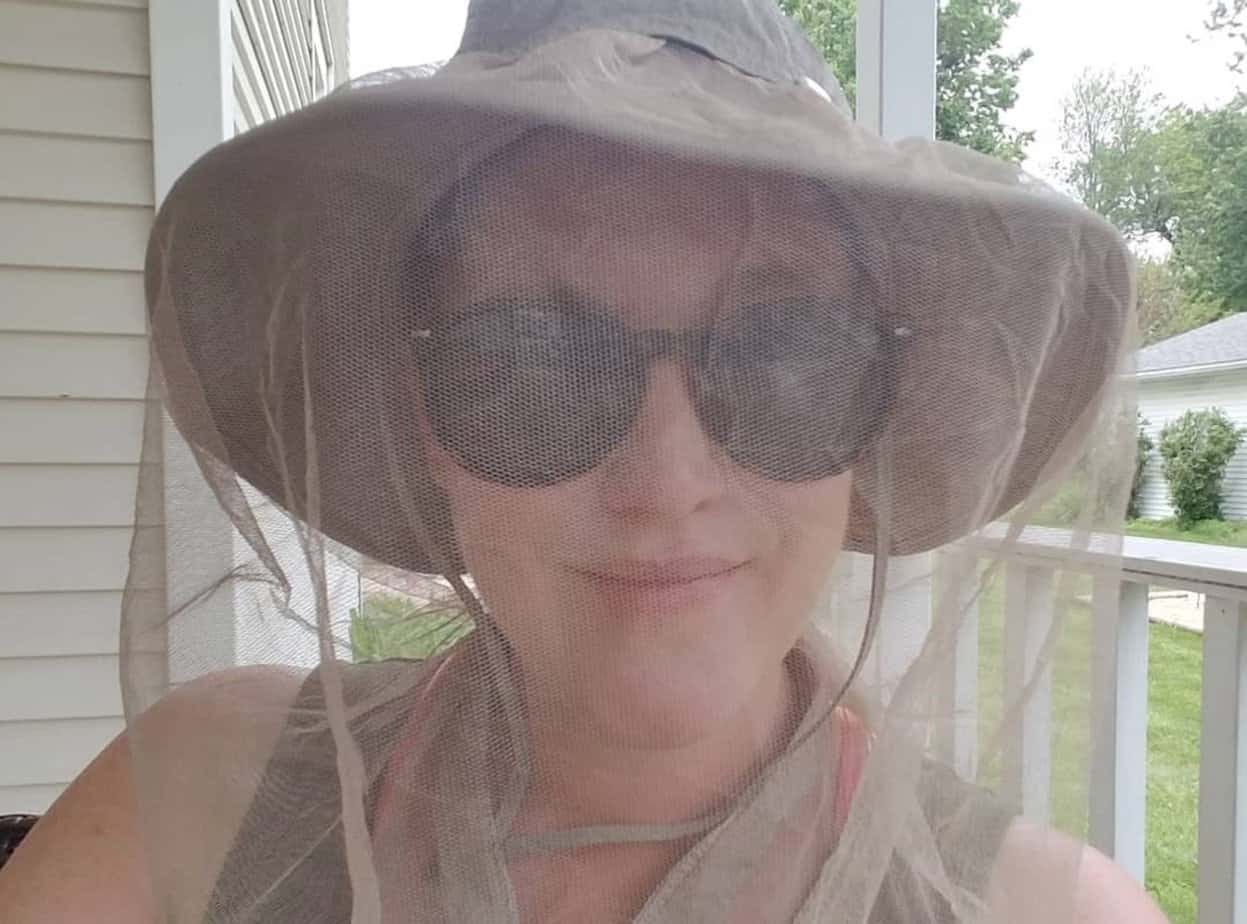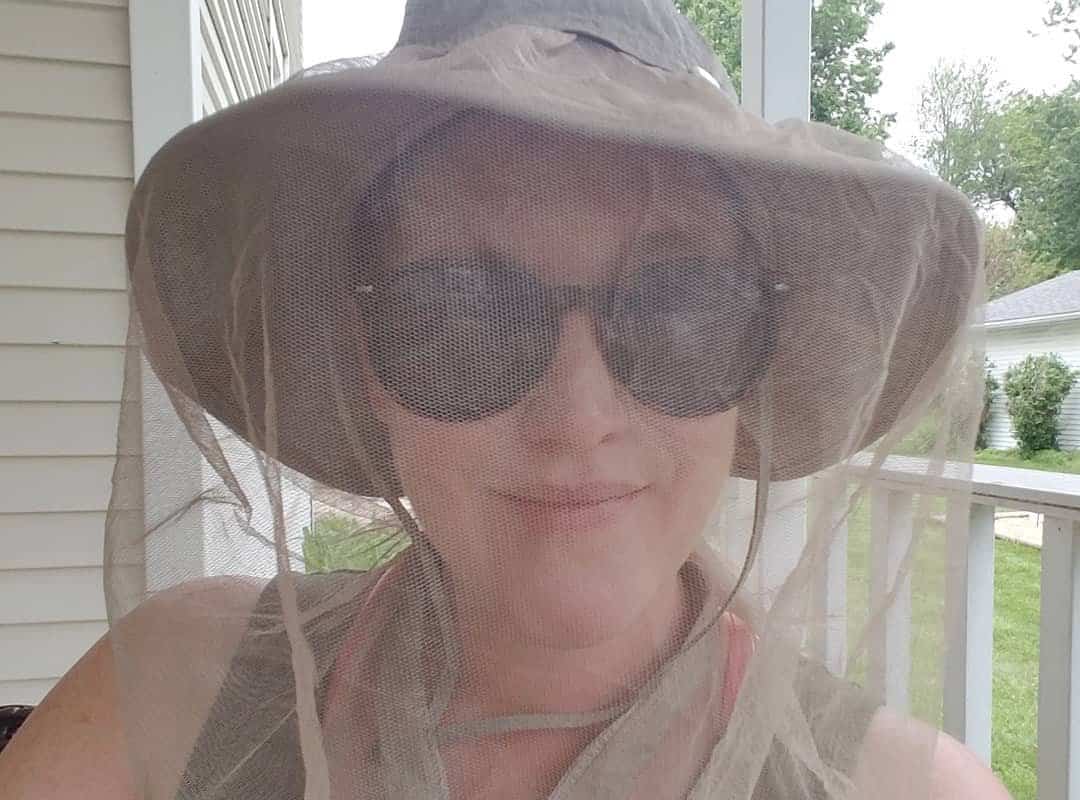 Palmyth proposes a variety of sports & outdoor products, including mosquito hats. They provide a great service, be sure you will find the answer to choosing the item that fits you. The team of professionals creates products at affordable prices and fast servicing.
The comfortable Mosquito Head Net Hat has three modes of protection. It not only keeps you safe from mosquitoes but also from the sun and water. You could hide the mesh by rolling it into the hat. The head net hat could also prevent sunburns using the Certified UPF 50+ protection. It is woven into the textile and does not contain artificial chemicals.
The mosquito mesh allows you to wear this accessory during the rain because it is water repellent. Nylon fabric is breathable, and sun protection does not wash out from it. The great feature of this product is a chin strap. It holds the hat in place even when it is windy or rainy.
The net also has an internal moisture wicking sweatband and two-side riser vent that keep your head cool. This choice is best for outdoor activity.
Pros:
Cons:

three modes of protection;
has a chin strap;
has an air handling system;
the net could be hidden in the hat;
enhanced visibility.
3. Sea to Summit Mosquito Head Net – Comfortable Insect Head Net
Specifications:
Color: Multicoloured
Material: Polyester
Item Weight: 1.06 ounces
Item Dimensions: 3.43 x 5.12 x 1.97 inches
Target Species: Ticks, Fleas, Flies, Mosquitoes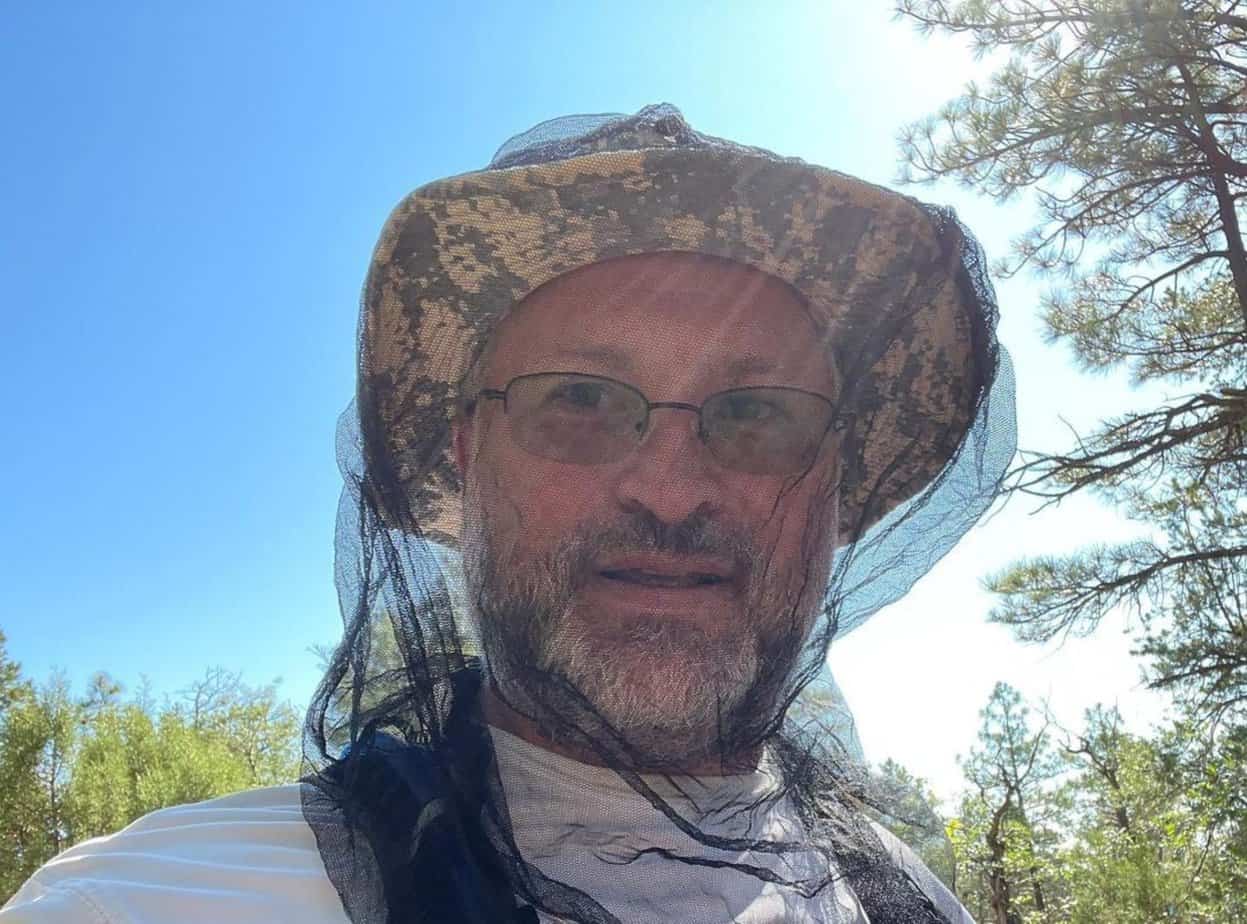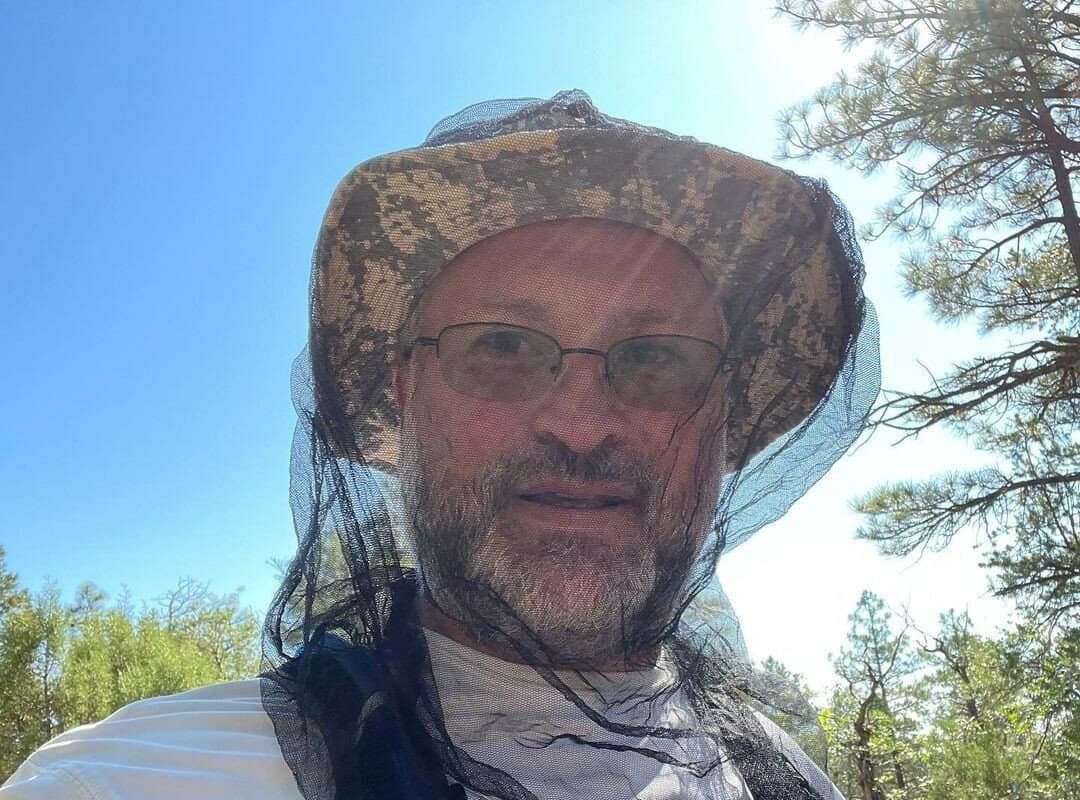 Sea to Summit is a global brand that provides new techniques, materials, technologies for their products. They mostly specialize in high-quality tourism equipment. Sea to Summit has a wide range of insect head nets that are great for the adventures.
Mosquito Head Net is made of a very soft polyester mesh. The black netting provides better visibility than white fabric. The net has 500 holes per square inch, which means it would be hard for mosquitoes to get to your face. You could wear the mesh with the hat or without it.
The hexagonal pattern of the product creates great airflow. It also has an elasticized drawcord closure that provides very comfortable usage.
Pros:
Cons:

soft material;
small holes;
hexagonal pattern for the better airflow;
has an elasticized closure.
4. Anvin Mosquito Head Nets – The Best Way of Mosquito Protection
Specifications:
Material: Nylon
Item Weight: 2.39 ounces
Package Dimensions: 7.05 x 5.04 x 0.67 inches
Package includes: 3 x Mosquito head nets with 3 carry bags
Roomy Size: Net length is about 21.3″, bottom perimeter is about 37.8″ with an elastic drawstring, works over any hat (wide or narrow brimmed)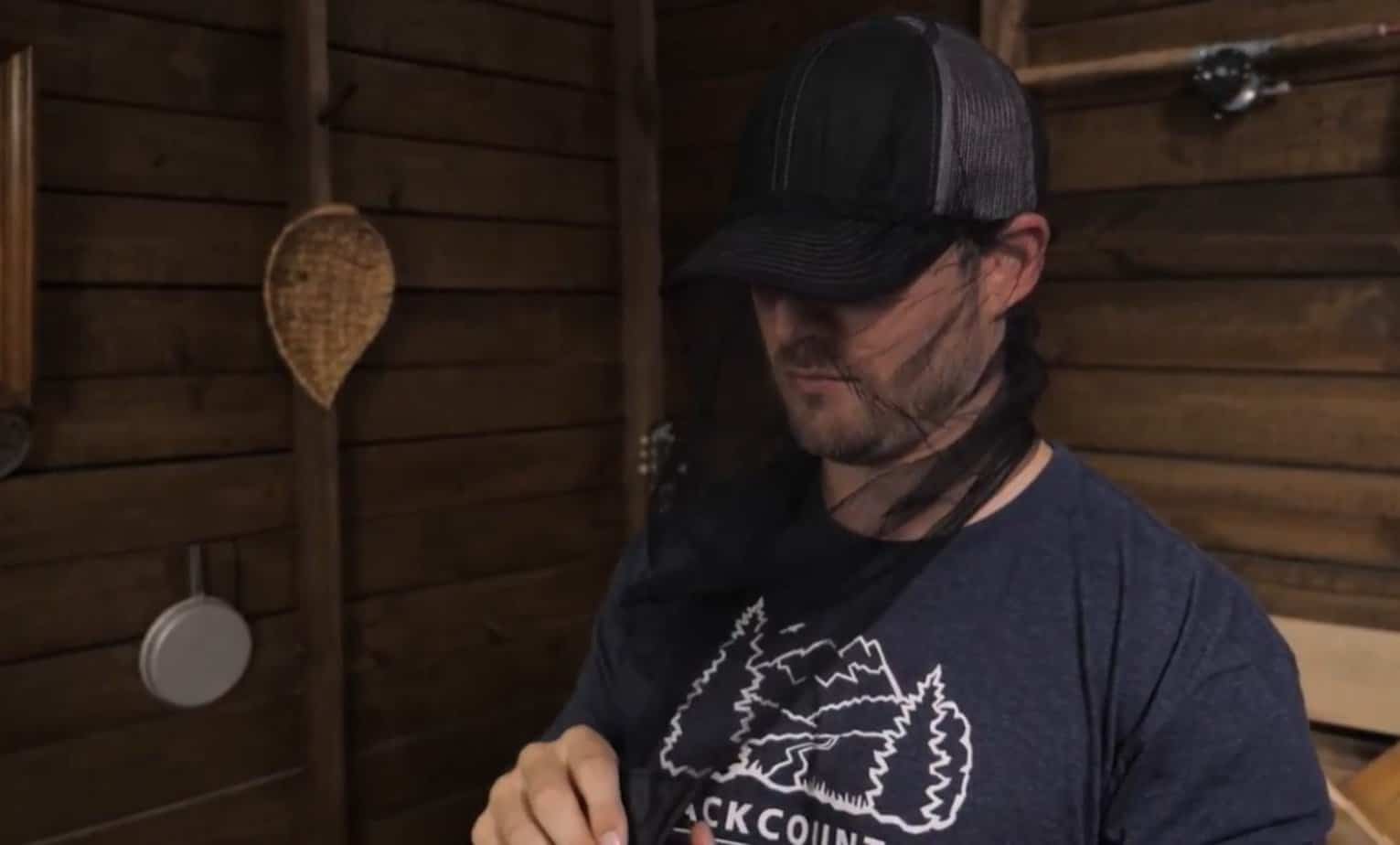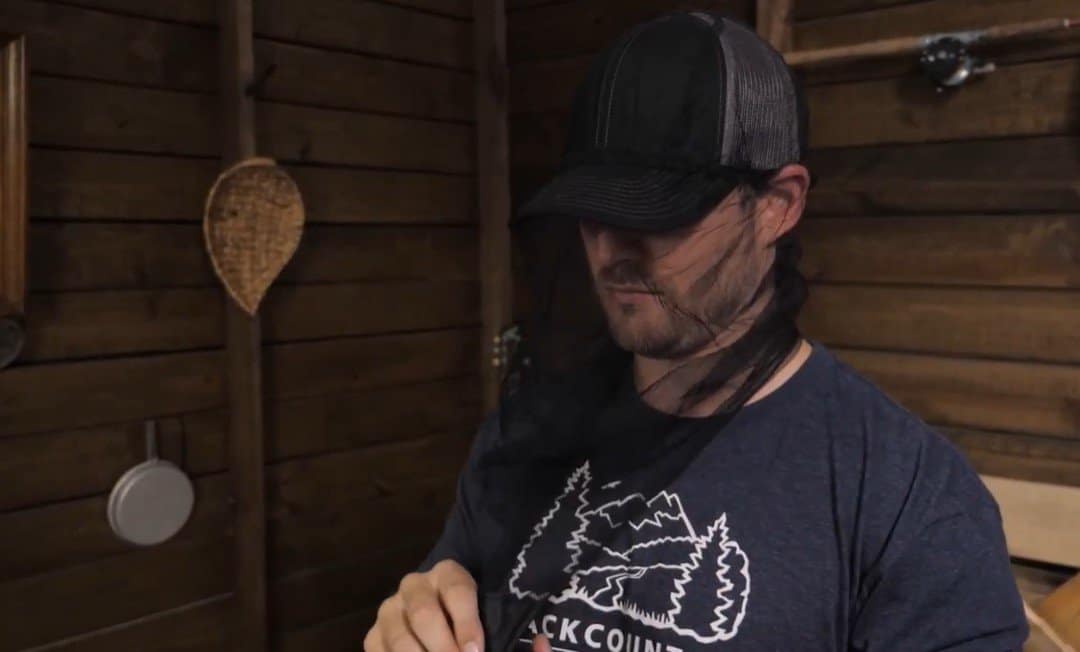 The Mosquito Head Nets are manufactured from the strong nylon, which is top quality for mosquito meshes. It has great clarity of vision and access to the air. The length is quite long, with the possibility of wearing any hat with it.
The net has 522 holes per square inch, which makes it extra fine. It also has a neck drawstring that allows wearing the mesh tightly. It protects from mosquito bites and also from bugs, flies, gnats, and others. With this product, you will make your outdoor activities great again.
Pros:
Cons:

top quality material;
good clarity of vision and airflow;
small holes;
the big size;
has a neck drawstring.

does not have a hat;
comes without the air handling system.
5. Rothco Boonie Hat With Mosquito Netting – Lightweight Mosquito Repellent Hat
Specifications:
Ties Closure
Color: Khaki
Material:

Polyester, Cotton

4 Screened Side Vents
One Size Fits Most (7 – 7 3/4 Hat Size)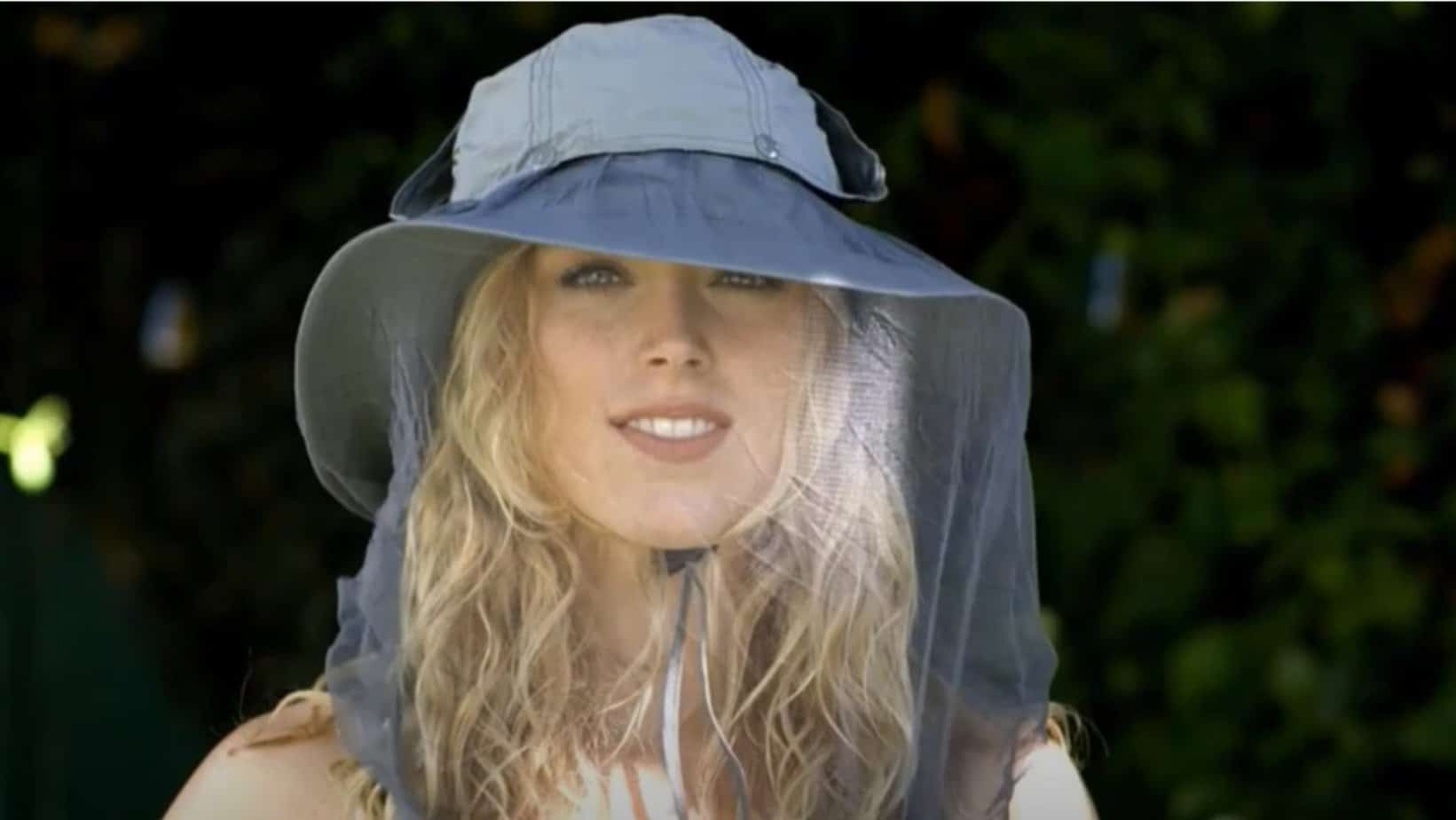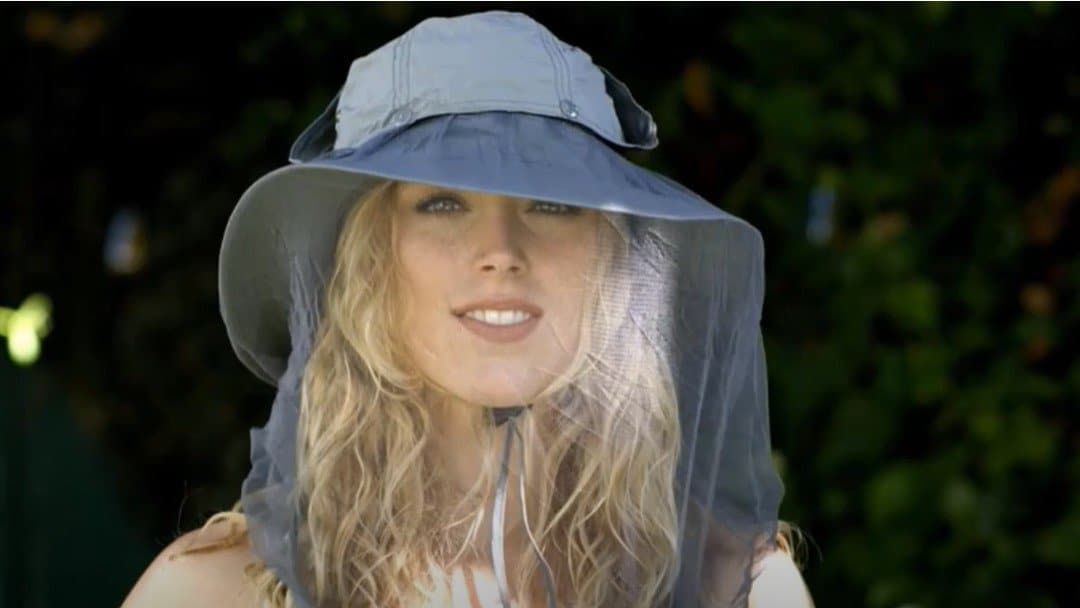 Rothco company combines the production of military, tactical, survival, and outdoor products. For over 60 years, they've been providing top quality clothing and equipment with steadfast service. They also are the best providers of military apparel to a lot of Army-Navy dealers around the world.
The hat is made of very lightweight material, and the net consists of breathable polyester. This fabric is resilient, which allows you to wear the net when you need it and to hide the mesh into the hat when you do not. The product is great for hunting, camping, and fishing.
It provides sun protection and does not allow mosquitoes and other insects to bite you. The additional feature is the chin strap that keeps the hat stable when it is windy. And also there are four screened side vents that are made to keep you cool.
Pros:
Cons:

breathable material;
the net could be hidden;
sun protection;
chin strap;
ventilation system.
Buyer's Guide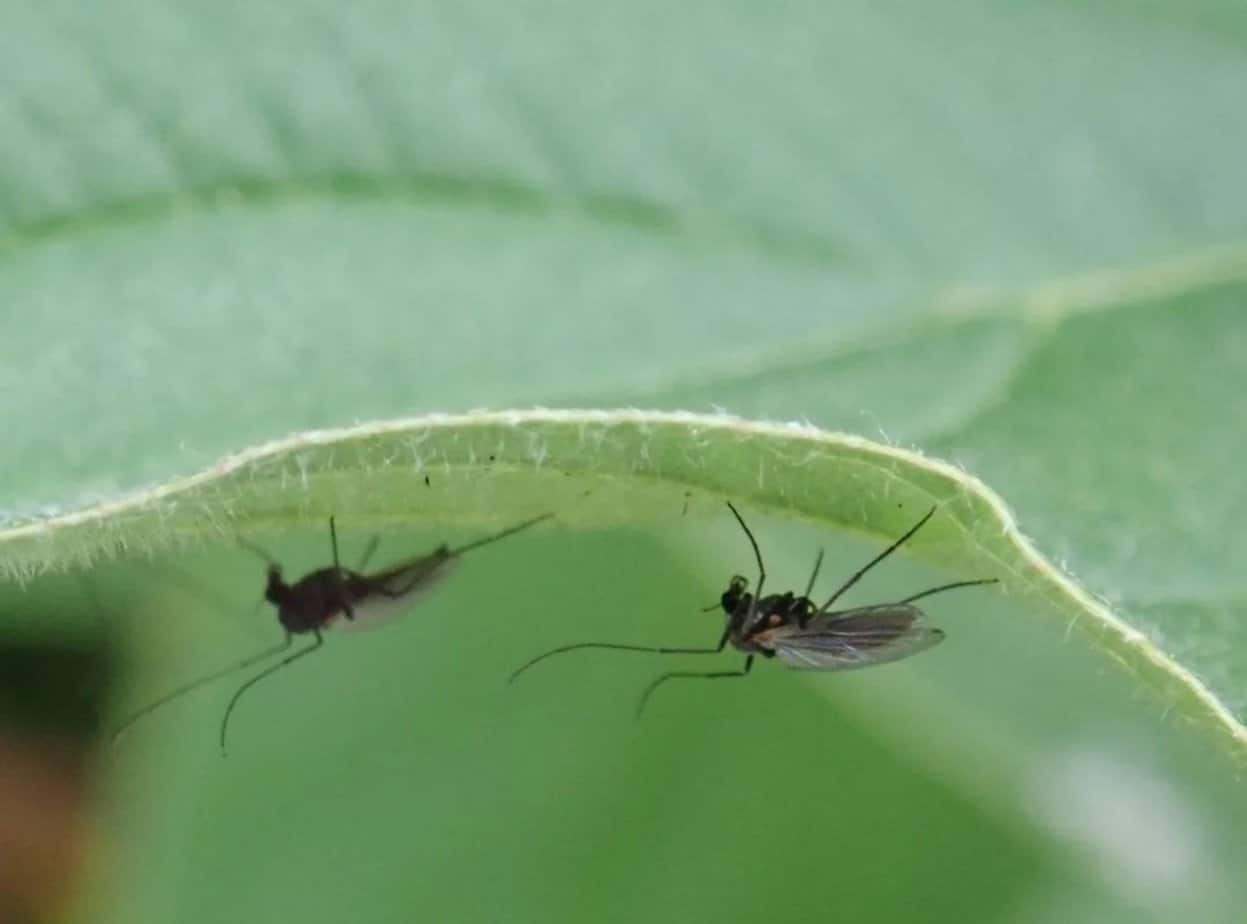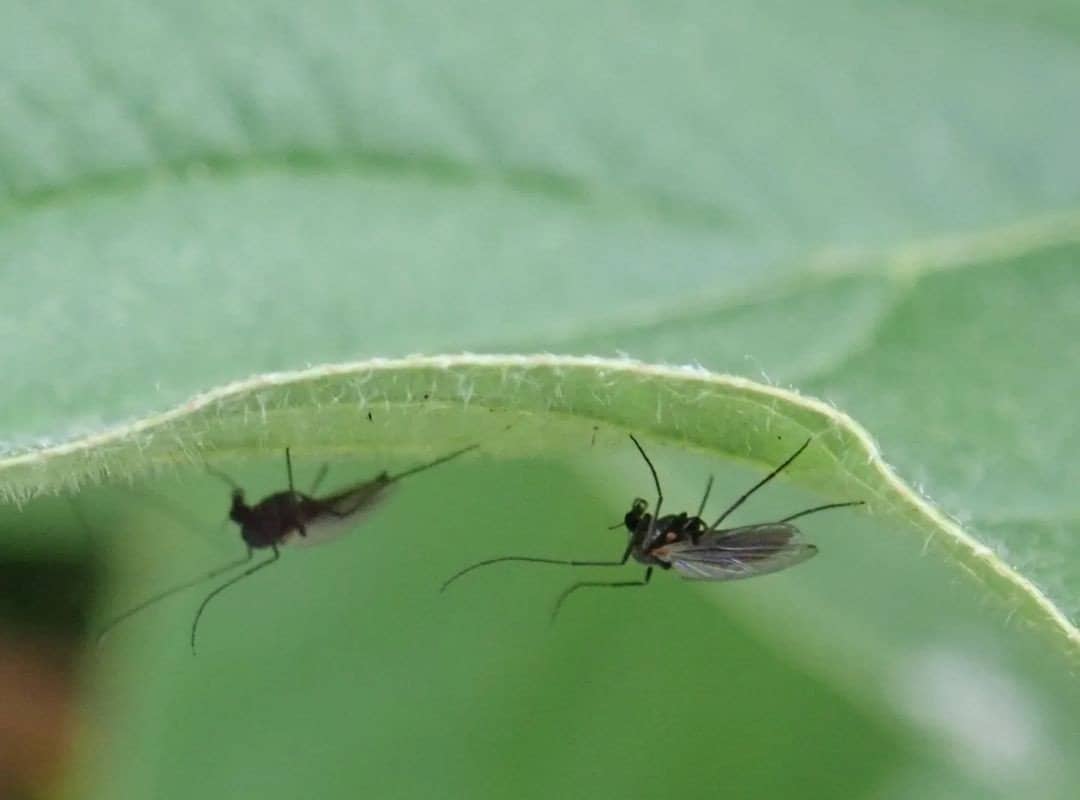 How do Mosquito Head Nets Work?
All the mosquito head nets create the shield around your face and protect it from the physical contact with a mosquito. Usually, when all your body is covered with clothing, the head stays open for the insect's attack.
The skin on the face is very delicate, and the mosquito bite could cause its swelling. The net has tiny holes, much smaller than the mosquitoes, so they can not reach your face. Also, the insects find you by following the heat which your body effuses.
The mesh helps to keep the warmth inside and not to invite the mosquito for lunch. The principle of the mosquito head nets work is simple — just don't allow the pests to come close.
Related Post: Best Mosquito Repellent Bracelets.
How to Use a Mosquito Head Net?
The mosquito face net is easy in application. You won't find something that is so effective and simple at once. You just need to wear it when you're working in your garden or perform other outside activities. It is better to wear the hat if the net does not have one. Also, remember to draw the chin strap tight. It would provide guaranteed protection.
Are Mosquito Head Nets Effective?
The mosquito protection nets are effective if you use them in the right way. You should wear a hat, even when it is not in the array. Without a hat, the net would fit closely to the face and won't provide the highest level of protection.
It won't keep the heat, and the mosquitoes may find a way to bite you through the mesh. Also, the size should be big enough to cover your neck. If all these recommendations are followed, the effectiveness would be on a high level.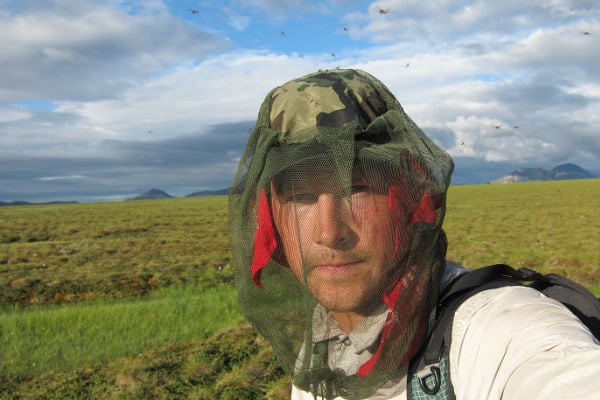 What Net is Better to Choose?
In most cases, all the nets are effective and comfortable, but here is my advice about the best choice. If you don't have a hat yet, it is better to choose a garden hat with a mosquito net. Because without the cap, the mesh does not work so well.
If you are working in the garden, fishing, it is better to choose the product which will protect you from sunburns. In case you are traveling, the net that is also water repellent would be the best variant. You could wear it also when it is windy or raining and continue to enjoy your campaign.
Also, in the case of camping, you should not forget about the chin strap. The black textile would provide better visibility. With all the tips I gave you, I'm sure you would make the right choice.
Related Post: Best Mosquito Repellent Candles.



Is it Possible that the Net Would be Tattered?
The hat with mosquito screen is made from durable materials. The holes are very small, so the most surface of the net is fabric. Besides this, the meshes are usually very elastic. It is because you need to draw the chin strap tight. This action is considered by the manufacturers, so it is very hard to tear the net.
Even when it happens, for example, you accidentally walk into a branch of the tree in the forest, it is easy to buy another net and change the old one. But usually, if the mesh can protect you from water, it won't be tattered by accidental contact with the environment.
FAQ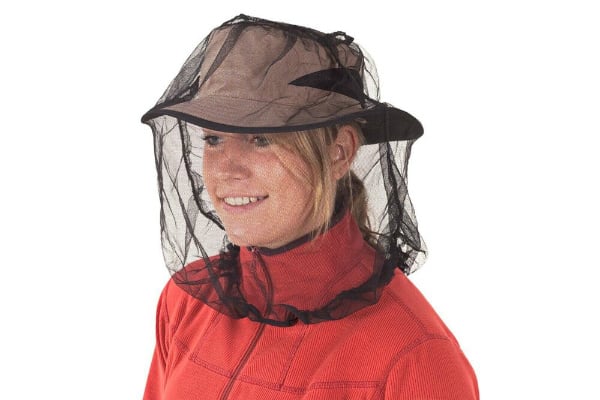 Do Mosquito Head Nets Protect From Other Bugs?
Yes, they protect you from other bugs. Mosquitoes are probably one of the smallest pests, so if the net keeps you from them, it will surely protect you from all the others.
Is it Comfortable to Wear a Mosquito Head Net?
It won't bother you at all. In the beginning, it may be hard to accustom to visibility through the net, but then you will be impressed by how well it can protect you from bugs, sun, and water.
Related Post: Best Mosquito Killers For Indoor & Outdoor Use.
Is There Still a Chance to Get Bit Through a Mosquito Net?
A mosquito could bite you in case you wear a net without the hat. In another case, you are protected.
Any Other Mosquito Net Recommendations?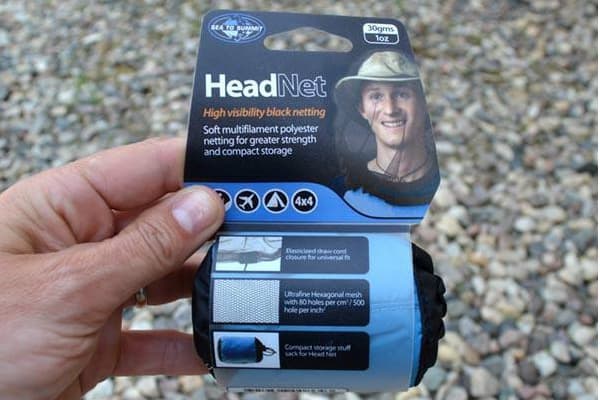 To have a great summer weekend or simply to be able to work in your small garden without mosquito trouble seems like a dream. But the dreams come true with the insect head nets. They are super comfortable, super stylish, and super affordable. There are only two things you should do: choose the one you like and follow my recommendations about the usage.
Have you experienced problems using the mosquito head nets during your trips or while working in your garden? Did it help you? Maybe you have your own recommendations to add. Share with us.
References:
Waterproof and water repellent textiles and clothing (Stanford University edited by John Williams):
https://searchworks.stanford.edu/view/12278117
Why You Should Trust Pest Control Hacks?
We know that pests are nasty neighbors, and it can take months to eliminate them without the right approach. Our experts use their own experience to compile articles and guides that are introductory and informative. Our authors' opinions are independent and based on the results of practical testing of pest control tools. We do not notify manufacturers of testing of their products and do not receive payment from them for posting their items. Also, our texts are never submitted to company representatives for proofreading before placement. On the site, you will find exclusively objective ratings and reviews.