You have to learn how to get rid of fleas in basement, once these pests found their way there. The main problem is that you don't often go into the basement and don't stay for too long to notice something is wrong. Meanwhile, fleas feel at home, and nobody threatens them.
Effect lasts for 12 months
Does not require any additional preparations
It is helpful against eggs and larvae too
Top Pick
Effect lasts for 12 months
Does not require any additional preparations
It is helpful against eggs and larvae too
If you have pets visiting the basement from time to time, be ready to deal with new problems since they can carry fleas on their fur. Read this guide and learn how to get rid of fleas in concrete basement for good.
Fleas in Basement Infestation 101
Clean the basement from the garbage. If you don't need old furniture, you have to throw it away;
Make sure that all furnishing you don't use but will need one day is packed and reliably sealed;
Apply diatomaceous earth or spray around the basement. Use one of the products I recommend below;
Vacuum clean your basement the next day.
Guide to the Fleas in Your Basement
We all know that fleas prefer to dwell in your cozy furniture, rugs, and clothes. They can survive and get transmitted inside the pet's fur. Yet, not everyone knows that they can exist in the basement too. If you also ask yourself can fleas live on concrete, it depends on the other stuff you have in the basement.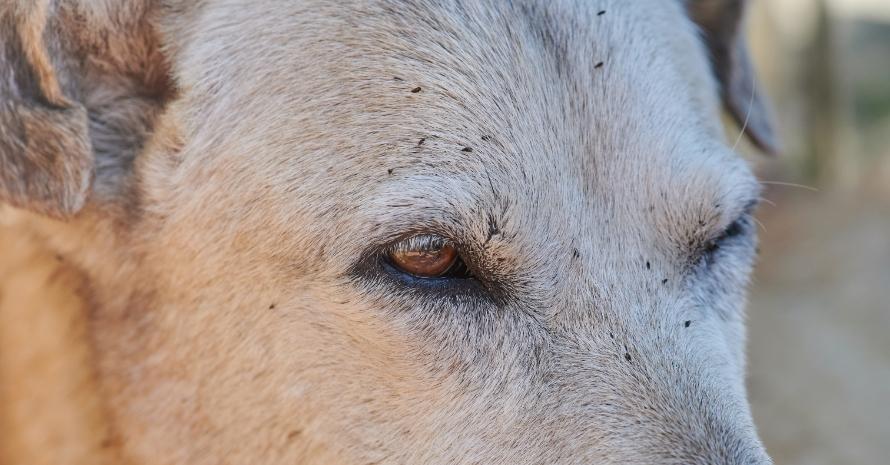 While fleas may not be the main admirers of concrete, they can survive on the furniture you have there. Moreover, fleas may truly appreciate the darkness, damp air, and warmth they get hiding in the clutter.
What attracts fleas in the basement?
Let's start from the very beginning. First, you should find out how fleas got into your basement, so you can prevent them from getting back in the future. While it seems like the basement is the most secure hiding place from fleas, these nasty creatures can use it as their spot. Tons of clutter gathered by generations are their safe haven. They also appreciate the warmth and lack of threads from outside.
Fleas may use the following ways to get into the basement:
They can ride your pet, hiding in the fur. If your dog often visits the basement, you should restrict its access there;
Opossums, squirrels, raccoons, rats, mice, and other pests who made their way to your basement can be a taxi for fleas;
Old furniture, clothing, and bedding that you keep in the boxes in the basement. These things can already have fleas inside.
Fleas can hide in cracks inside the furniture in the basement. Once they notice you turn on the light and move towards them, they will quickly disappear. You may start your investigation there if you keep old carpets and couches.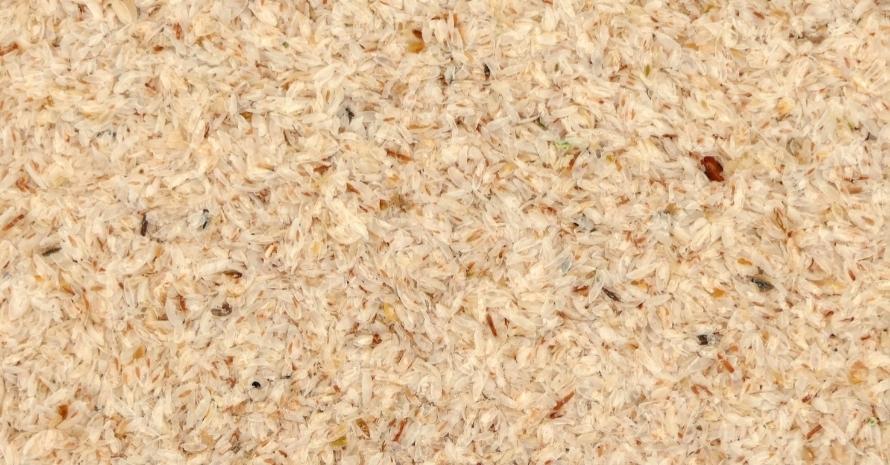 Even if there is nothing of such kind, fleas can build their home inside the wooden floor or concrete walls and floor. Yet, they still need a host to lay the eggs. Thus, it's crucial not to let your pets go near the basement. You don't want your dog or cat to be the meal for fleas which will also lay their eggs on their skin and fur.
Fleas in basement infestation signs
Before buying flea stuff for house, ensure these creatures are in your home. The bites you see can belong to a wide range of insects, including mosquitoes, bed bugs, and spiders. You have to find out how to spot them. The basics you need to pay attention to:
Your pet is constantly scratching. You may notice small wounds and signs of bites if you look closely at your pet's skin. Fleas can still be there, hiding in the fur of your animal, feeding on their blood;
You have signs of bites on your legs, below the knees. If you don't have pets in your house, fleas can get bolder and feed on you;
You notice fleas jumping in the basement;
You notice small white eggs lying in the old furniture;
You notice fleas' feces in the basement. They are tiny, black, or red spots.
How to Get Rid of Fleas in Basement: Easy Extermination Guide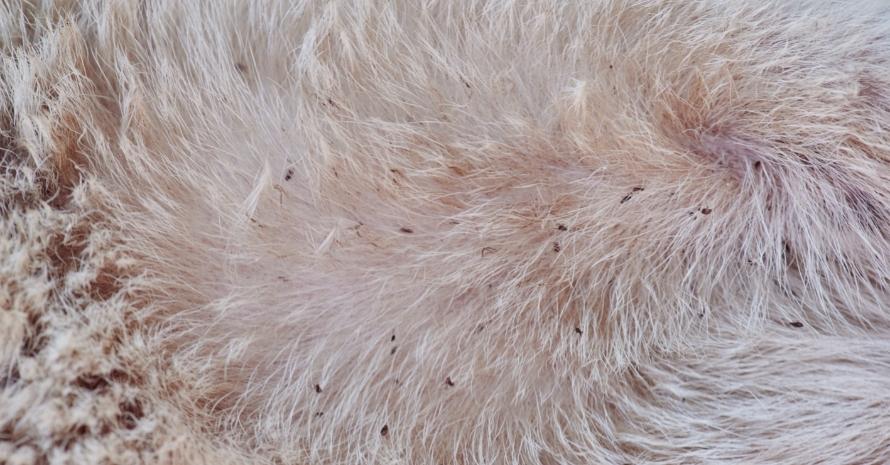 You can start with preventive measures first. Clean the basement at least once a week. Hide all your furniture in packages and close them.
Treat
Treatment is the next step in your actions. You need to act if you notice any signs of fleas in the basement. Don't waste your time until it is too late, and the infestation will become severe. In this case, you have to call pest control.
Cleaning the basement
You may consider it as a preventive measure. Even if there is an infestation you have already found, you still have to clean the basement. Remove all the infected furniture. The clean basement will expose numerous fleas' hiding places.
Use diatomaceous earth
Spread diatomaceous earth around the basement. It is safe for you and your pets, but deadly for small insects. They will die from dehydration. Don't skip any cracks and holes. It is not toxic for you, but you still need gloves to avoid skin irritation. This remedy kills larvae and adult fleas.
Spray against fleas
Use the spray around the basement. Don't disperse it randomly. Get close to flea hiding spots. Such sprays are usually harmless for pets; some can even be applied to the fur. They kill fleas and their eggs.
Soapy water
You have to vacuum the whole basement the next day. After that, wash the floor with soapy water. There is no specific anti fleas soapy water, and you can use any mixture you have.
How to Prevent Fleas in Basement
The answer is simple here. Follow the recommendations below:
Keep the basement clean;
Don't bring the stuff you will never need there;
Don't let your pets play there;
Always check all fabrics for flees and keep them in the packages.
Top 3 Best Fleas in Basement Treatments
Ortho Home Defense Flea Control Spray – Top Pick
Spectracide Home Barrier – Great Value Flea Bomb Alternative
Wondercide Natural Flea Spray – Premium Pick
Read this description of the most popular treatments against fleas in the basement. You will find the most suitable spray for your case. I've personally checked all of them.
1. Ortho Home Defense Flea Control Spray Top Pick
This spray comes with a reusable wand, making the whole procedure easier. After you spray this insect killer, you will immediately notice the results. This universal remedy kills cockroaches, fleas, ants, spiders, and ticks. You can use it both at home and outside without even noticing it since it does not leave stains and is odorless. Ortho is a well-known manufacturer of remedies against bugs and weeds in your garden. It is part of The Scotts Company.
This product is simple to use, and it provides excellent results. Yet, keep in mind that it contains chemicals. You can't use it near children, and you can let your kids and pets in only after the spray is dried. Don't keep the bottle near people. Once it has killed all the insects, the spray is still active for 12 months. You may also use it in the bathroom and kitchen; just don't go inside for several hours. This product offers quick results.
Pros:
Cons:

Highly active
Kills a wide range of insects
Simple to apply
Effect lasts for 12 months
Well-known developer

It contains chemicals and must be kept far from children and pets
2. Spectracide Home Barrier Great Value Flea Bomb Alternative
It's a universal remedy against fleas, spiders, ants, and cockroaches. One gallon of the product is enough for your basement, house, and even outdoors. It is well-known for its quick reaction.
Spectracide kills immediately after the flea gets in contact with it, so you have to place it close to the insects' shelter. The spray is water-based, so it does not leave stains. Spectracide is a part of Spectrum brand, the national company offering high-quality solutions against insects.
Since this spray is odorless, you can still be in the basement after applying it, but only after it is dried. You can use it on window frames, porches, and screens. I recommend spraying it in the cracks and holes on the floor and walls. There are up to 12 months of active action.
Pros:
Cons:

12 months of actions
Does not require any additional preparations
Does not leave stains
Kills a wide range of insects
You can use it outdoors too

You can't come into the basement until the remedy is dried
3. Wondercide Premium Pick Natural Flea Spray
This is a natural spray you may use near kids and pets. It has a pleasant peppermint smell as well. You can't use Wondercide outdoors, but you don't need to go outside to get rid of fleas in the basement. Apart from fleas, you may use them against spiders, flies, roaches, ticks, and even scorpions.
Yet, I have never tried the latter option. Wondercide is a US-based eco-friendly small manufacturer that provides all-natural remedies for pets. It was created by Stephanie Boone, the proud owner of dog Luna. She wanted to protect from pests that do not harm pets.
Although it is eco-friendly, it may take some time to act, and you should repeat the procedure for several weeks. It kills fleas at different stages of their lives, from eggs to adult species. I do recommend this remedy if you have small kids or too curious pets.
Pros:
Cons:

It does not contain any harmful chemicals
It smells pleasantly
You can apply it near pets and kids
It is helpful against eggs and larvae too
Trustable developer

It is not as productive as a spray with chemicals
FAQ on DIY Fleas in Basement Extermination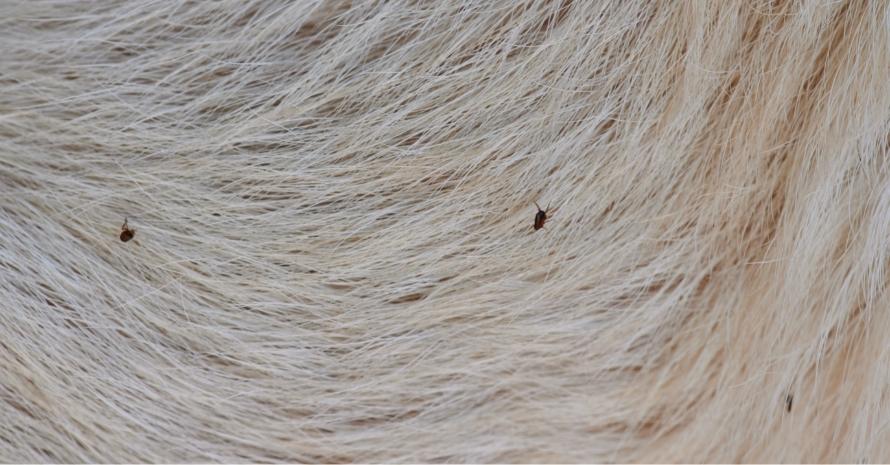 I hope you have already found your perfect solution. If you have more questions left, find your answers below. Read my answers to the most popular questions on the Internet.
Do fleas lay eggs on concrete?
It can happen. Yet, this happens rarely. Although fleas can easily live on concrete surfaces, they prefer to lay their eggs inside the animal's fur or on the fabric. They require a host to ensure that young fleas are warm and can feed after birth.
Сan fleas live in a house without pets?
Yes, they can get inside the house with antique furniture, rugs, carpets, and clothing. You can carry them inside without even noticing it. If you have no pets, fleas will feed on your blood if you wouldn't control them. You will notice marks they leave on your skin. If there are rodents in the basement, fleas will feed on them.
Сan you bring fleas home from someone else's house?
It's one of the common ways to get fleas to the house. The fleas can jump on your clothes. Moreover, if you borrow anything from another place, make sure there are no fleas on it. Fleas easily travel from one house to another.
Clear Your Basement From Invaders
Make sure fleas don't have access to your basement and can't survive there. Use the sprays I've recommended above as preventive measures. For example, my top pick, Ortho, can remain on the surface for a year, and you have your preventive action for this time. You can combine them. Follow my recommendations and get rid of these nasty pests for good.
Have you ever had fleas in the basement? What did you do to get rid of them? Express your thoughts in the comments below.
Also Read:
Refrences:
Controlling Fleas (Mike Merchant and James Robinson) https://agrilifeextension.tamu.edu/library/insects/controlling-fleas/
Fleas (Ministry of Health – Manatū Hauora)
https://www.health.govt.nz/your-health/healthy-living/environmental-health/pests-and-insects/fleas
How to Use Diatomaceous Earth for Pest Control (Co-authored by Chris Parker and Hannah Madden) https://www.wikihow.life/Use-Diatomaceous-Earth-for-Pest-Control
Why You Should Trust Pest Control Hacks?
We know that pests are nasty neighbors, and it can take months to eliminate them without the right approach. Our experts use their own experience to compile articles and guides that are introductory and informative. Our authors' opinions are independent and based on the results of practical testing of pest control tools. We do not notify manufacturers of testing of their products and do not receive payment from them for posting their items. Also, our texts are never submitted to company representatives for proofreading before placement. On the site, you will find exclusively objective ratings and reviews.