Removing fleas at home has two approaches: mechanical and chemical. By mechanical, I mean careful and regular vacuum cleaning; the chemical method stands for using insecticides. To make it faster, you can apply both of them, but is it possible to avoid using synthetic products?
It has never been tested on animals
Has a calming effect, helps to fall asleep, and fights anxiety
Its components are lethal for fleas
Top Pick
It has never been tested on animals
Has a calming effect, helps to fall asleep, and fights anxiety
Its components are lethal for fleas
Many people prefer natural remedies, and it is no wonder: To fight fleas, you need to treat every surface indoors, and you can never be sure how your organism will react to such an amount of chemicals. In this article, I provide the 8 best essential oils for fleas and explain the difference between them and insecticides.
Top 8 Essential Oils for Fleas
Unlike DEET, essential oils have more purposes except for repelling insects. Depending on the plant it is made of, essential oil can be used for skin care, as a cure, etc. You can use them just for pleasure, thus your taste and preferences are no less important. Here is the list of the best essential oils for fleas with descriptions of their properties and ways of use.
1. Cliganic Clove Bud Essential Oil: Top Сlove Oil for Fleas
This essential oil is 100% pure, which means it is made of a single ingredient and doesn't contain any additives, alcohol, or added fragrances. You can be sure you are using clove oil and nothing else. The label "cruelty-free" is no less important: Clinganic cares not only about your safety but also the environment. This oil has never been tested on animals, and this is one of the reasons I have put it in the first position.
I always advise supporting small businesses, and Clinganic is the manufacturer that deserves your attention. Using clove oil for fleas is widely spread. The most common way of application is preparing a spay or adding it to a diffuser. As for the proportion, I recommend sticking to 10 to 15 drops per ounce; this is the ratio I've tested myself to get rid of these pests.
Pros:
Cons:

Popular remedy against fleas
It has never been tested on animals
Promotes healing

Can be used only in folk recipes
2. Healing Solutions Lavender Essential Oil: Suitable for Most People
Everyone knows about lavender's calming effect, but it also belongs to flea repellent essential oils. If you choose lavender, I recommend paying attention to Healing Solution lavender oil. It has only one flaw, compared to Clinganic oils: I've found no information on how the manufacturer tested the product.
Healing solution is a small business that produces 100% pure essential oils. Adding a few drops of their product to a diffuser will reduce the chances to find fleas at home one day. It is also a typical component of aromatic compositions due to its nice scent and relaxing traits. I like to use it around the house because of the pleasant smell, and its repelling properties make me feel more secure about my health. The lack of a "cruelty-free" label is the only reason I have put it in the second position.
Pros:
Cons:

Popular and effective insect repellent
Has a calming effect, helps to fall asleep, and fights anxiety
Its scent suits many people
3. Gya Labs Cedarwood Essential Oil: Best for Sensitive Skin
Cedarwood essential oil's properties are similar to those lavender has. Some components of cedarwood oil for fleas are lethal; therefore, it is effective in repelling these insects. My neighbor used Gya Labs Cedarwood Oil to prevent fleas at home, and she said it perfectly suited her since she needed to repel fleas but preferred wood scents to floral. Except for the insecticidal effect, the product can be used for skin or hair care as well as for stress relief. It usually suits most people, and I've rarely encountered claims related to skin irritation in the reviews.
Pros:
Cons:

Its components are lethal for fleas
Rarely causes skin irritation
Cruelty-free

The scent might seem too intense for people with sensitive noses
4. Artizen Peppermint Essential Oil: Scientifically-Proven Repellent
Artizen Peppermint Essential Oil is 100% pure; it contains two agents that remove fleas: linalool and limonene. Due to the high concentration, this peppermint oil is considered one of the most reliable treatments for fighting fleas.
In addition to its strong repelling potential, Artizen Peppermint Essential Oil has a variety of other useful features. For example, you can add this oil to a neutral cream to soothe itchy skin. I like to mix this oil with basic oils (olive, peach, etc.) and apply the blend directly to the nose to relieve the pain from headaches and migraine attacks. Peppermint can also help with nausea, but it works not on all people, which depends on personal predispositions.
Pros:
Cons:

Scientifically proven effectiveness in removing insects
Has a convenient dropper to control the amount of oil you use
Relieves the pain from headaches

Might not suit sensitive people and has some restrictions
5. Ethereal Nature Eucalyptus Oil: Reliable Folk Remedy
The distinct smell of eucalyptus might make you think of its strong repelling properties, which is true. You can use eucalyptus oil for fleas: It is a well-known flea repellent, which is widely used in sprays and other products. Ethereal Nature provides you with a 30ml bottle, which is three times bigger than the other options described here. I used eucalyptus to repel fleas, and such volume is a plus since you will need to use it regularly.
Eucalyptus is also known as a cure against cough as it can get the mucus out of the chest. Ethereal Nature eucalyptus oil eases breathing for people who suffer from asthma and sinusitis.
Pros:
Cons:

A well-known repellent
The bottle is bigger than an ordinary one
Cures cough

Not recommended for people suffering from epilepsy and taking certain medicines
6. doTERRA Lemongrass Essential Oil: Strong Repelling Odor
Using lemongrass for fleas is common practice, yet no tests have been provided, so you can rely only on others' experiences. Many people choose lemongrass as a repellent because of its smell, and if you want to eliminate fleas and make your home smell this way, I advise taking a closer look at doTERRA essential oil. For the best result, I combined lemongrass oil with peppermint.
doTERRA Lemongrass Essential Oil has a complex scent and suits skincare and massages. This oil is also known as a folk remedy against stomach aches and gastric ulcers. Similar to lavender, it eases headaches and migraines. It is also widely used to relieve stress and anxiety, so the choice depends on your taste here.
Pros:
Cons:

Common folk repellent
Complex scent
Helps with stomach aches and gastric ulcers

Contains geranial, which can cause allergic reactions
7. Maple Holistics Rosemary Essential Oil: Versatile Pest-Fighter
Rosemary is used in a wide variety of folk recipes from cooking to curing. It also belongs to essential oils that repel fleas and other blood-sucking insects. Maple Holistics provides pure rosemary essential oil, which you can use to protect your skin from flea bites.
I mixed it with rosemary oil and sprayed it on my skin and clothes. You also can add a few drops of Maple Holistics rosemary oil to a diffuser to prevent fleas from appearing or give your home a fresh scent. Research has proved its ability to reduce the level of cortisol associated with stress, which means you can use this essential oil to relieve anxiety.
Pros:
Cons:

Scientifically proven properties
Supporting small businesses is important for economic sustainability
Rosemary relieves anxiety

Can cause allergic reactions and skin irritation
8. UpNature Citronella Essential Oil: Laboratory-Tested Repellent
Citronella essential oil was laboratory tested for repelling mosquitos and showed remarkable results: from three to six hours of efficiency. Practice proves that this feature relates to repelling numerous blood-sucking insects, including fleas. I chose this repellent for its fresh scent. UpNature citronella oil is steam-distilled from the leaves of the citronella grass and has no additives or fillers. It has passed many safety tests and is cruelty-free.
Pros:
Cons:

Has no additives or fillers
Laboratory-tested
Repels a number of blood-sucking insects except for fleas

Can be dangerous for people who suffer from allergies
Guide on Essential Oils That Repel Fleas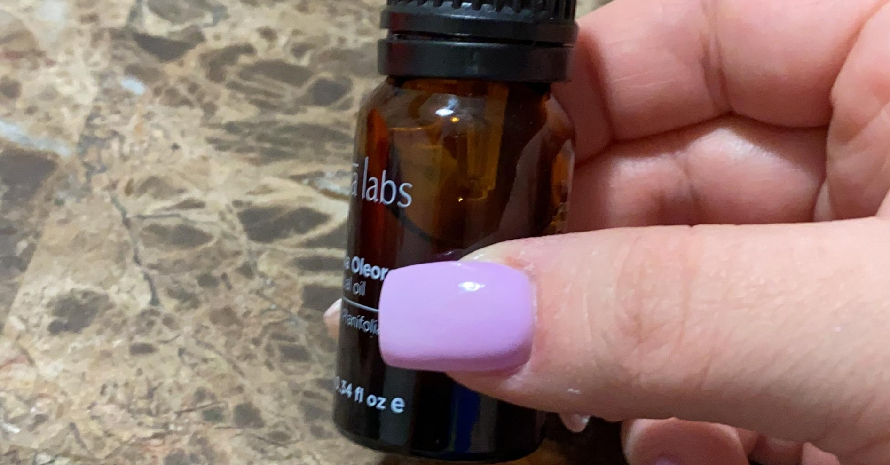 Essential oils come first to mind when people think of natural repellents. They seem to be effective since we see them in everyday products: from cosmetics to food. Let's figure out their properties and whether they are effective in fighting insects.
What essential oils kill fleas?
Though natural remedies can repel insects, they are usually not potent enough to kill them. Here are the most popular essential oils against fleas:
Peppermint: It contains linalool (2.59%) and limonene (0.6%). These agents can kill fleas, but you have to use a large amount of peppermint essential oil because this concentration is way too small. Does peppermint repel fleas? Yes, but the concentration needed can be harmful to animals;
Thyme: According to research, the best essential oil for fleas is thyme. It showed the highest effectiveness due to thymol (36.26%) and α-pinene (32.5%) in its ingredient list. These components and their concentration ensure repellent properties;
Myrtle, yarrow, and mint: Thyme is closely followed by myrtle, yarrow, and mint. They showed similar results.
What smell do fleas not like?
Fleas can't stand strong smells. There is no strong scientific evidence for this suggestion; yet, some people still try these two close-to-hand products first:
Apple vinegar: It is known to be a natural flea repellent due to its strong smell, but this product doesn't kill fleas. It's not aggressive enough to destroy their eggs. It also can't tear the adult flea off the host;
Lavender: Like vinegar, lavender is not used for killing fleas. However, if you ask: "Do fleas hate lavender?" — yes. The most convenient way to prevent fleas is by adding a few drops of lavender essential oil to the diffuser.
What oils do fleas hate?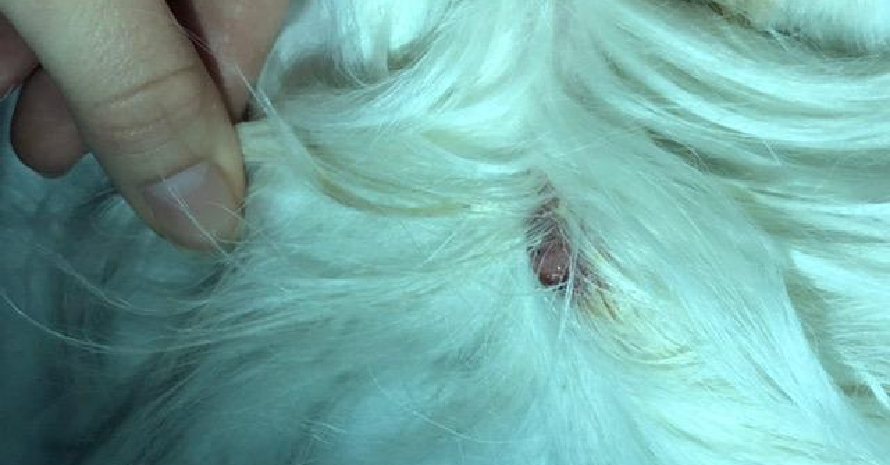 Though essential oils can't kill insects, they have a repelling effect. Fleas react to essential oils, but only to pure, highly concentrated ones:
Thyme, myrtle, yarrow, and mint have shown the best repelling traits;
It is also a common thought that eucalyptus and lemongrass have similar features, but it lacks scientific evidence.
Are essential oils safe for animals?
We must always keep in mind that animals are way more sensitive than humans, so using essential oils on pets can be dangerous for them. Essential oils are highly concentrated liquids that contain plants' volatile constituents. Their odor might be too strong even for people, not to mention cats or dogs.
Swallowing drops of essential oil is especially dangerous for cats. Unlike dogs and humans, they have no liver enzymes that allow metabolizing the chemicals almost every essential oil contains. If you want to use any essential oil around your pet, never apply the pure one and ensure they don't lick the drops of the remedy from their fur or any other surface.
How to get rid of fleas with essential oils?
Essential oils are used not for eliminating fleas but for preventing them. Such remedies are used to treat bedding, upholstery, carpets, and fabrics. Here is a brief guide on applying them as a preventive measure:
Remember about safety rules. Any essential oil can harm the animal's stomach, so neither apply it to their fur nor use it on the surfaces your pet can take into the mouth.
Choose the right essential oil. Some options such as peppermint contain agents that can repel insects, in particular, fleas. Eucalyptus, peppermint, cedar, citrus, or lemongrass are also effective in fighting fleas.
Add 10 to 15 drops of oil per ounce of water and spray the mixture around your house. You can also pour the solution into the diffuser from time to time.
FAQ About Pets, Fleas, and Essential Oils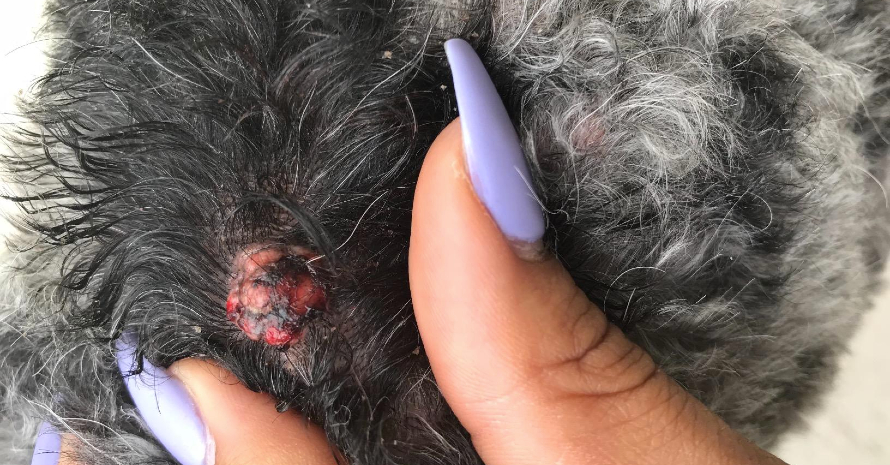 If you decide to use essential oils against fleas, here are the most common facts you should consider. I advise you to pay high attention to your pets' safety since an excessive dosage can seriously harm them.
Is eucalyptus oil safe for dogs?
Any oil isn't safe for a pet if the product gets to its gastrointestinal tract or on the mucous membrane. Don't allow the spray to contact the dog's fur and avoid letting the pet lick the treated surfaces.
Is cedar oil safe for cats?
Some components of cedarwood oil for fleas are lethal. However, cats are vulnerable to any kind of essential oil since they can't metabolize it. That is why I don't recommend applying the treatment to the surfaces your cat can contact.
What essential oil do dogs hate?
Any strong scent can irritate a dog because their sense of scent is 40 times more developed than humans have. Essential oils are so concentrated that they might seem too strong even to people, so dogs might hate any oil with a strong smell.
What natural solution instantly kills fleas?
Unfortunately, there is no evidence that natural means instantly kill fleas. The only way to kill them without using insecticides is vacuum cleaning.
Essential Oils vs. Insecticides: What's Your Choice?
If you avoid using chemicals in your daily life, you might want to replace insecticides with natural remedies. In this article, I have named the best essential oil for fleas, so you can choose a few of them according to your taste and needs. My top pick is Cliganic Organic Clove Essential Oil: It is pure, cruelty-free, and has a lot of useful properties that meet my needs. Cliganic is a small business, which I always advise my readers to support.
Why do you consider using essential oils to repel fleas? Which properties matter to you the most? Please share in the comments.
Also Read:
References:
Smelling lavender and rosemary increases free radical scavenging activity and decreases cortisol level in saliva (Toshiko Atsumi , Keiichi Tonosaki – National Library of Medicine) https://pubmed.ncbi.nlm.nih.gov/17291597/
The Benefits of Supporting Small Businesses (University of Alabama at Birmingham) https://businessdegrees.uab.edu/business-administration-degree-masters/benefits-of-supporting-small-business/
Repellency Effect of Essential Oils of some Native Plants and Synthetic Repellents against Human Flea, Pulex irritans (Siphonaptera: Pulicidae) (Mohammad Bagher Ghavami, Fahimeh Poorrastgoo, Behrooz Taghiloo, and Jamshid Mohammadi – National Library of Medicine) https://www.ncbi.nlm.nih.gov/pmc/articles/PMC5629292/
Is It Safe to Use Essential Oils for Fleas and Ticks on Dogs? (Sandra C. Mitchell, DVM, DABVP – PetMD)
https://www.petmd.com/dog/it-safe-use-essential-oils-fleas-and-ticks-dogs
How to Get Rid of Fleas (John P. Cunha, DO, FACOEP) https://www.medicinenet.com/how_to_get_rid_of_fleas/ask.htm
Why You Should Trust Pest Control Hacks?
We know that pests are nasty neighbors, and it can take months to eliminate them without the right approach. Our experts use their own experience to compile articles and guides that are introductory and informative. Our authors' opinions are independent and based on the results of practical testing of pest control tools. We do not notify manufacturers of testing of their products and do not receive payment from them for posting their items. Also, our texts are never submitted to company representatives for proofreading before placement. On the site, you will find exclusively objective ratings and reviews.