Greetings, fellas! As we all know, roaches are the most common pests causing trouble by colonizing the house, chewing human food and preserves, spreading feces, and, consequently, diseases. They say roaches are extremely viable; once they happen to appear in a house, it's rather difficult, if not impossible, to get rid of them. And that's true.
There has been an array of products elaborated specifically for exterminating cockroaches. But, how do you know whether it works or not? Well, I cannot speak for all treatments, but I feel the need to recommend one of them that I, personally, find highly potent. So, here's my Bengal Gold Roach Spray review.
Bengal Gold Roach Spray Review
Bengal Gold Roach Spray: Why Does It Work?
Specifications:
Active Ingredients: Permethrin 2% Pyriproxyfen 0.05%
Item Form: Spray
Item Weight: 2.79 pounds
Item Dimensions LxWxH: 9.48 x 7.8 x 2.51 inches
Target Species: Roaches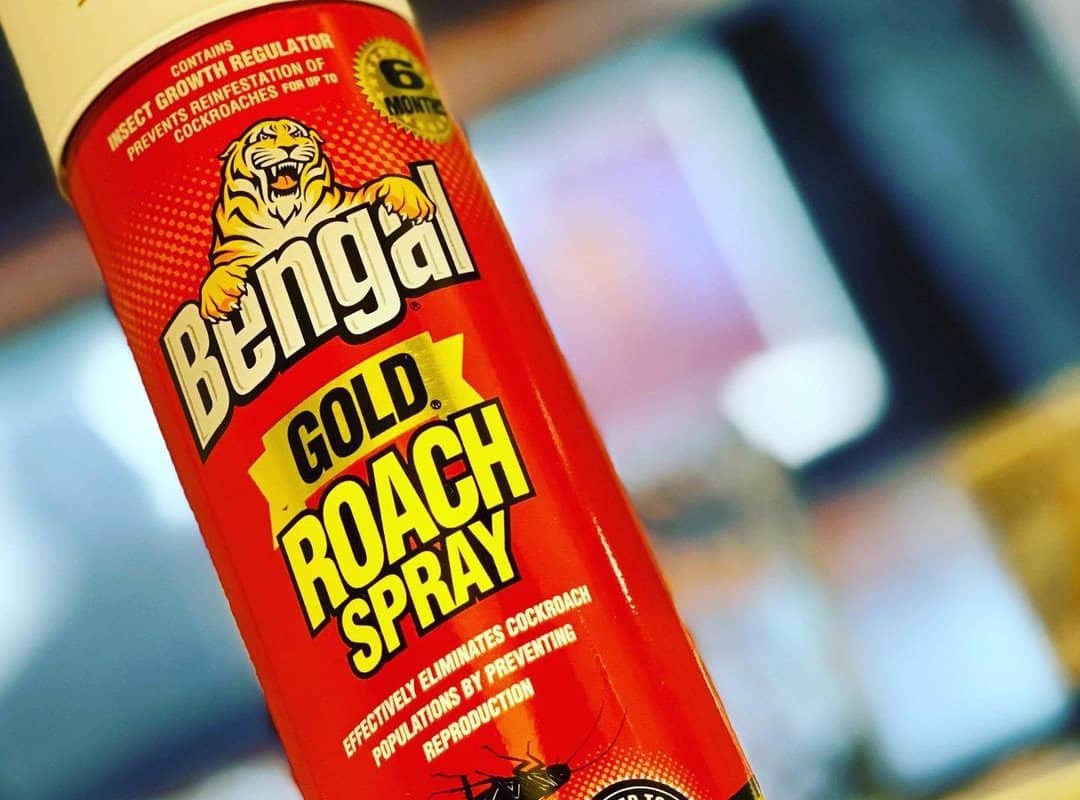 Imagine there is a pest infestation in your household. How do you get rid of it? You use a treatment that eradicates the bugs once and for good. How do you know if it works? When all the pests are gone, right? That's what this treatment is all about.
The spray is designed with a single purpose, that is to obliterate insects fast, easily, and permanently. Recommended by many users whose property has been saved by the treatment, it has a rating of 4.9/5 stars. And I do agree with it.



The Efficiency
The Bengal Gold Spray is contrived specifically for targeting roaches, though it's proven useful against other types of pests inflicted by pesticides. Upon coming in contact with bugs, the spray works immediately and exterminates them leaving no chance for a later comeback.
The main Bengal Gold Roach Spray ingredients are Permethrin and Nylar. Permethrin is one of the most active and efficient elements found for battling pests. Extracted from plants and enhanced with certain synthetical components, it causes paralysis of insects' central nervous system, resulting in their death.
Permethrin is combined with Nylar, which is an insect anti-reproductive treatment and leaves them incapable of mating at sites where the spray has been applied.
The Price
The pricing for the product is slightly higher than for an average roach killing treatment. However, I believe it's justified, especially because the spray comes in packs of three. This ensures that there won't be a need for a new purchase.
Its Use and Application
The Bengal Golden Spray is rather easy to apply. It's normally used for cracks and thresholds outdoors, as well as to indoor sites around home comforts, such as furniture, fridges, sinks, etc. I would also recommend spraying some around window frames and doorways, as cockroaches tend to find those spaces suitable for nesting. As a safety precaution, a mask and gloves can be used to avoid eye irritation.
After the product is applied, it's left to dry, which is generally no longer than 20-30 minutes. For this, the user is advised to leave the enclosed area, as well as to keep the windows open, or activate the ventilation.
When the substance has dried in possibly infected areas, the effect will last for about six months. During this time, the substance will affect all passing-by critters by inflicting paralysis and lethality.
Moreover, the sticky constituency is easily carried from one cockroach to another, making it spread among their whole colony. In case a roach infestation has been eliminated, the Bengal Gold Spray can be removed effortlessly by using plain cleaning products. Otherwise, it can be utilized again every couple of months.
The Safety
I can claim that the spray is completely harmless when used under its guidelines. Considering that the product includes chemically infused components, which aim at incapacitating critters, it's not recommended to be used around humans and pets.
Avoid applying it near food, water sources, and animal feeders. The fumes may be easily carried by a strong wind and rapidly soak into the soil.
For this, it's essential to leave an enclosed area while the Bengal Spray is drying. As it comes into effect, in about an hour or so, children and pets can move freely in and around the treated areas.
In addition to this, it's advised to check that the user isn't allergic to any elements that make up the product (read the composition list before applying). Is Bengal Roach Spray safe for pets? Yes, mostly, though some animals may be susceptible to the spray's chemicals, as well.
Pros:
Cons:

prevents critters from mating;
the product becomes harmless to pets after it's dried;
water-resistant; can be applied outside a house;
has a long-lasting effect.

easily-spread fumes;
slightly more expensive than other products.
How to Know Whether Bengal Gold Roach Spray Is for You?
Now, when choosing a pest killing treatment, we usually pay attention to its coverage for a specific household. My perception is that the Bengal Gold Spray is very versatile and is a great fit for any property size, as I've used it multiple times for my house and once for the barn.
Outdoor Use
In many Bengal roach spray reviews, it's obvious that when applying the product to sites around the house or premises, your advantage is that it can be fumigated only at specifically designated areas with a probable nest. By doing so, you avoid any unnecessary pollution for uninfected places.
Moreover, you don't have to worry about harmful fumes wafting around. The fumigation doesn't spread in the air easily and, as the substance settles, it can cover an average brick house area of approximately 1200 ft.
Indoor Use
The situation with applying the spray inside a building is a bit different. Enclosed places, especially if they are badly ventilated, have constant inner building air circulation. This implies that the fumes will, most likely, move among rooms.
Don't panic, it's a great sign! As the smell goes around, it stimulates pests to leave their nests and start exposing themselves. Such a migration also causes the bugs to get into fumigated areas, where they are affected by paralysis.
Common Roach Species
There are around 5000 different types of cockroaches all over the world, but only a dribble of those are known to infest households. Here are the three most common bugs to find:
Brown-Banded Cockroach
Spread throughout the entire North America, these mites are the smallest of their species. Preferring dry and dark places, the Brown-banded type is a typical pest that can intrude itself into your house, generally choosing the inner side of walls as a nesting place.
German Cockroaches
As the Germans are 'the bigger brothers' to Brown-banded Roaches, both types like to co-exist sharing the same nest and splitting food. Since they are less susceptible to humidity, these fellas also like to inhabit kitchen furniture and sinks.
Related Post: How to Get Rid of German Roaches
Oriental Cockroaches
Unlike countless related bug types, Oriental roaches is the most indifferent to what it consumes, e.g. trash, decaying leftovers, animal defecations, etc. They don't mind dampness either, thus living in house tubing.
Bengal Gold Roach Spray and Other Treatments
Despite the aerosol being quite efficient itself, you are more than welcome to combine it with other appliances and substances.
Traps
If you don't know the exact location of nests, don't hesitate to place a roach trap. In case your roaches are smart enough to evade the trap, inhaling the spray is more likely to be inevitable.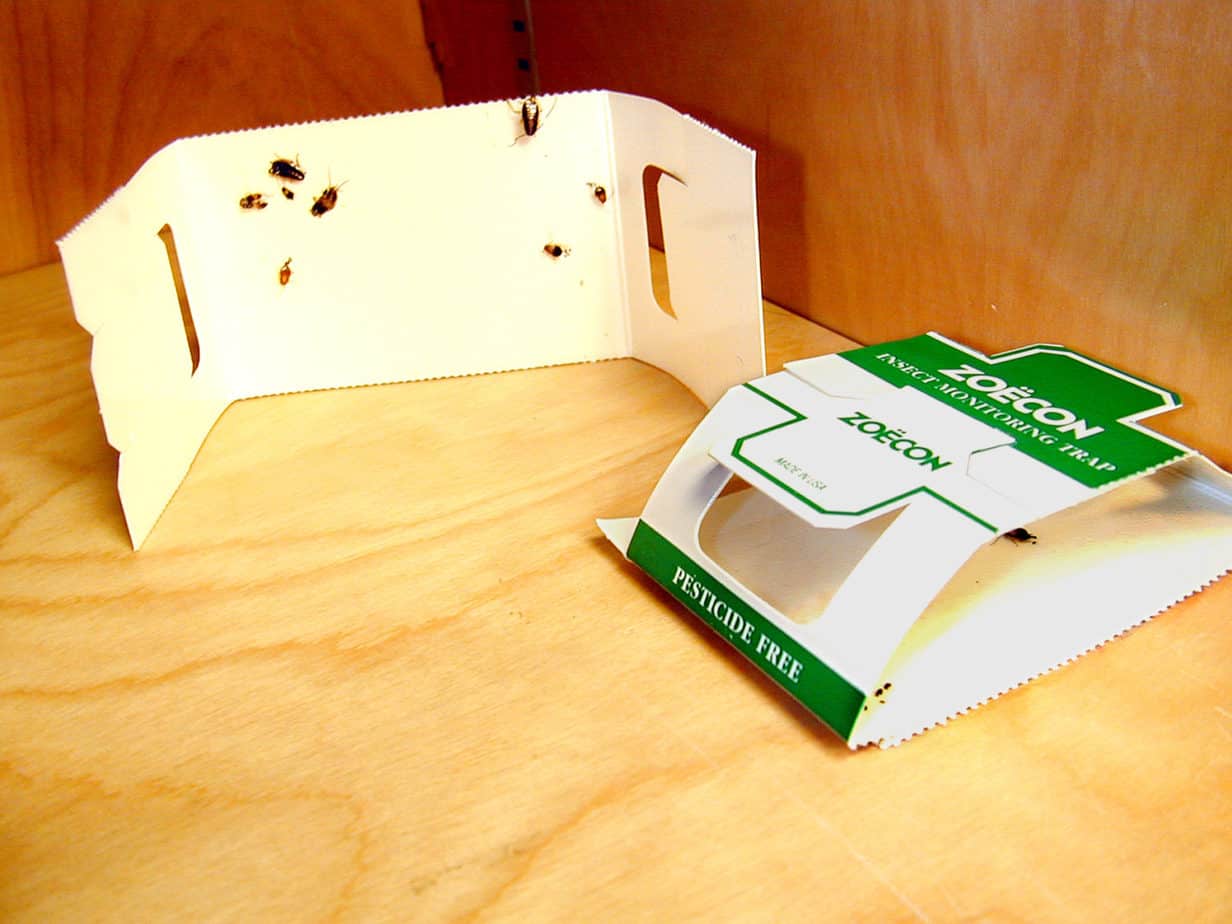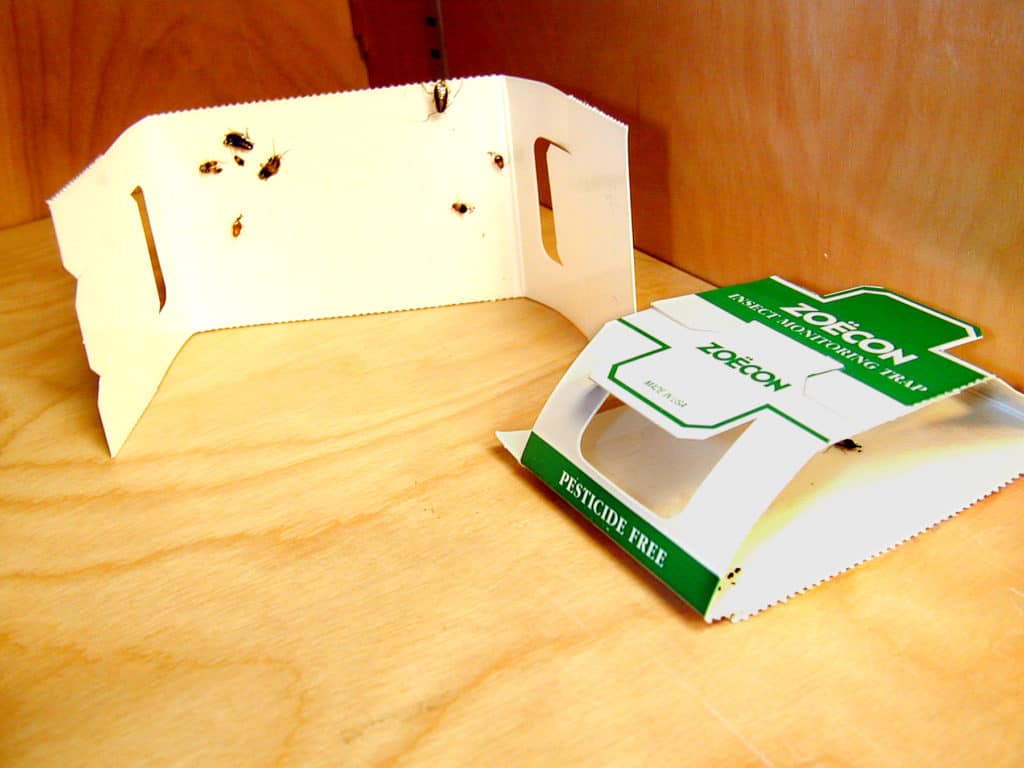 Baits
Roaches are eager to consume food leftovers, e.g. bread crumbs, grains, seeds, pieces of meat, and fruit. This makes them vulnerable to baits that are left in the affected areas, which might just allure them right to the sticky surface.
Tablets or Gels
You can secure yourself with another option that agrees well with the Gold treatment, which is tablets and gels that act both like baits and killing poisons.
Related Post: Advion Roach Gel Bait: Most Effective Roach Killer Bait.
Bengal Gold Roach Spray vs Raid
Specifications:
Active Ingredients: Imiprothrin 0.060%, Cypermethrin 0.100%
Item Form: Spray
Item Weight: 4.06 Pounds
Item Dimensions LxWxH: 1 x 1 x 1 inches
Target Species: Ants, Roaches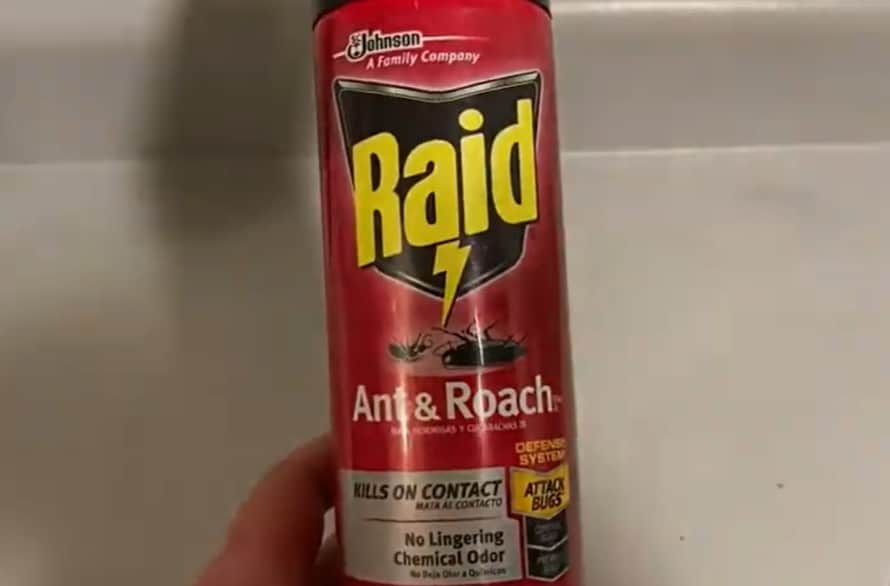 Raid products have already been around for quite some time. Though they prove to be useful against pests, these products aren't the best option anymore, for they have a huge minus. Unlike Bengal Roach Killer, Raid acts only upon direct contact with a bug, meaning you'd need to manage to use it on a bug as it's running.
Bengal Gold Roach Spray vs Hot Spot
Specifications:
Item Form: Spray
Item Weight: 1.39 pounds
Duration of action: up to 3 month
Item Dimensions LxWxH: 2.62 x 2.62 x 10.06 inches
Target Species: Ants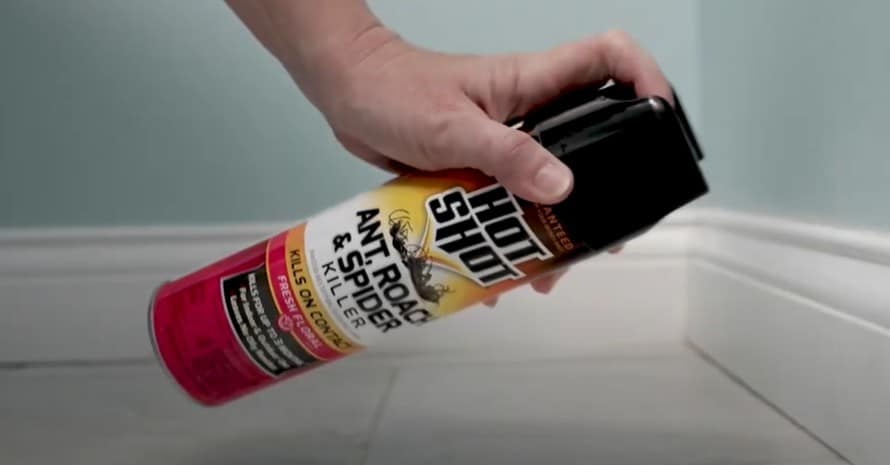 Hot Spot is rather lethal for roaches; however, its formula includes only two-three pest species, whereas the Bengal Spray has also shown great results against fleas, ants, stink bugs, etc. So, it's more versatile.
Bengal Gold Roach Spray vs Harris Roach Killer
Specifications:
Active Ingredient: Deltamethrin
Item Form: Spray
Item Volume: 1 Gallons
Item Weight: 8.9 pounds
Item Dimensions LxWxH: 4.36 x 7.13 x 11.75 inches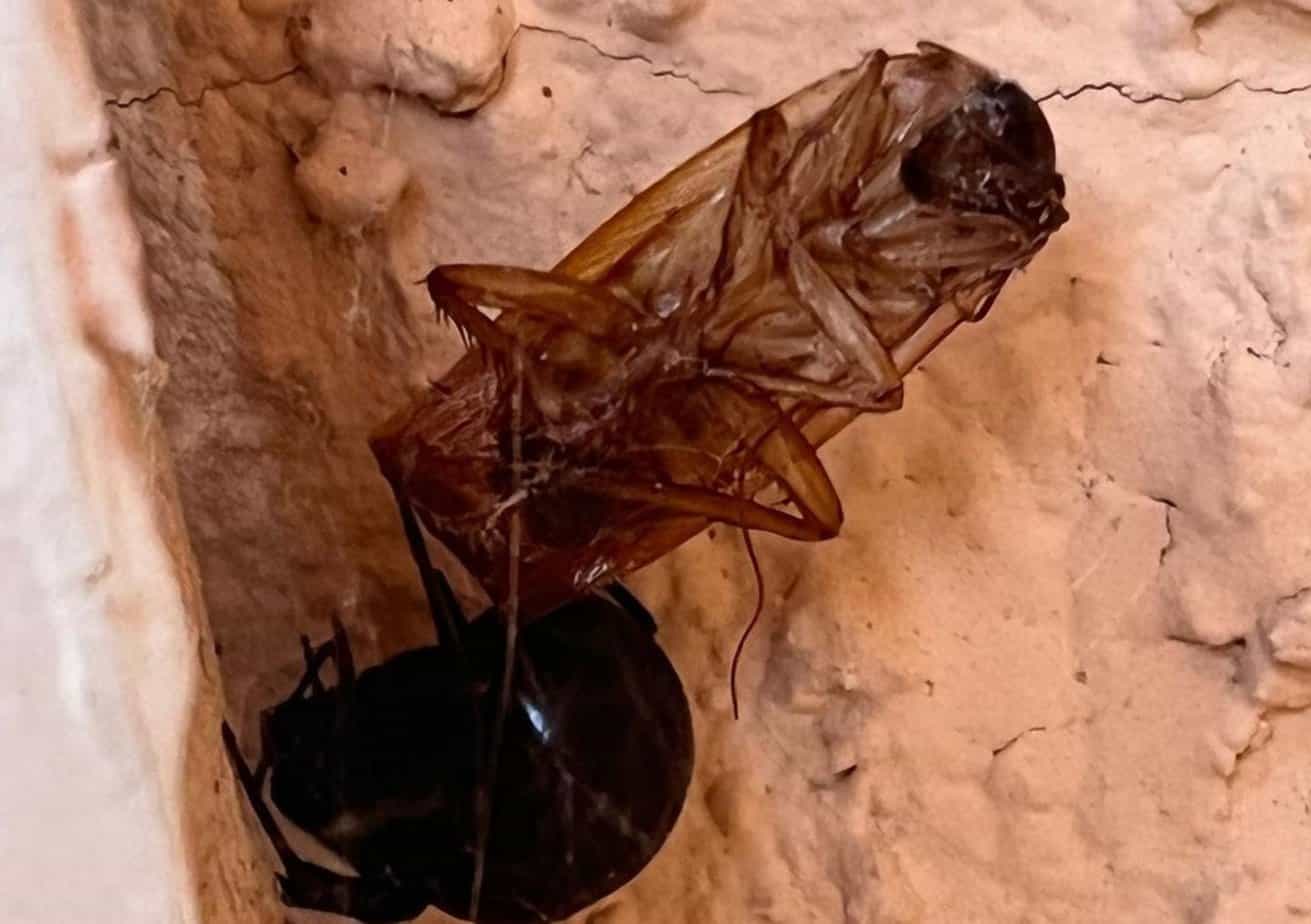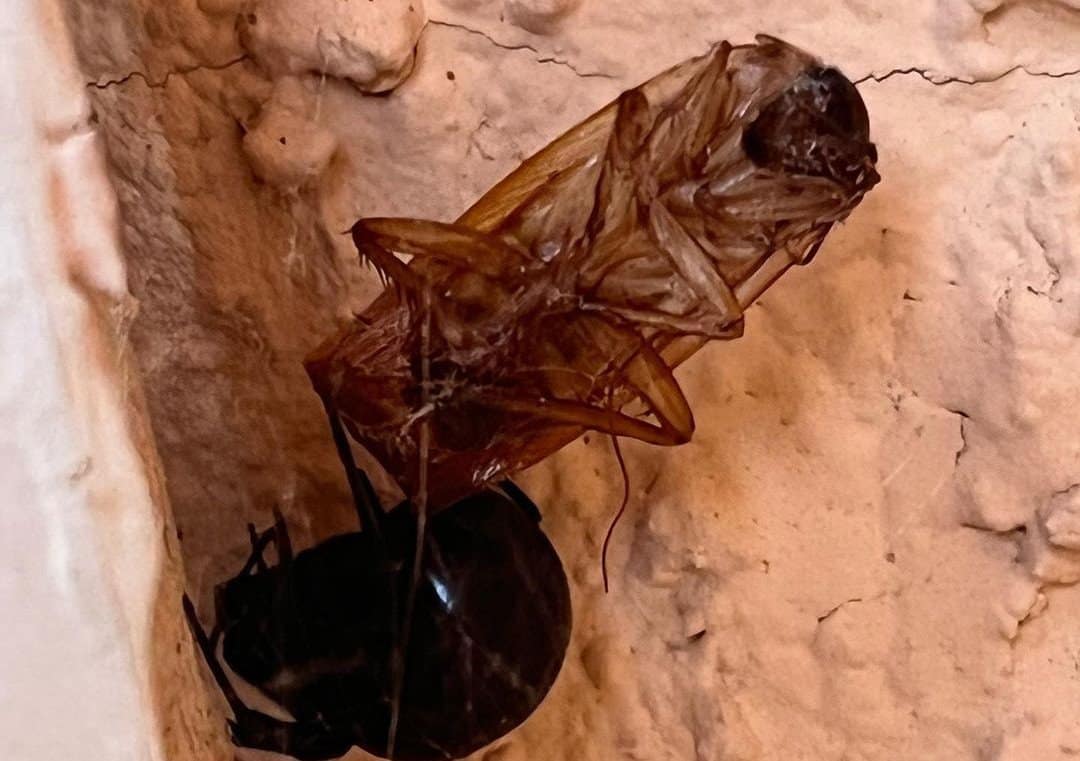 I've been using the Bengal Spray instead of the latter because it simply doesn't have the same effect. The Gold Spray has an anti-mating property that the Harris fogger lacks. Besides, some species are simply resistant to the Harris fogger and can even start nesting on top of it.
FAQs
How Does Bengal Gold Roach Spray Work?
Well, it kills the bugs mercilessly. Moreover, the product prevents them from breeding. That's it.
How Long Does It Last?
It stays active for 6 months and, if necessary, can be reused again after that.
Where Do You Spray the Bengal Gold Fogger?
It's applied to possible roach nests, e.g. window frames, doorways, crevices, etc., or other suspicious places.
What Other Bugs Does Bengal Gold Roach Spray Kill?
It's proven useful against stink bugs, fleas, bed bugs, ants, and, sometimes, chiggers.
Related Post: Best Roach Repellents to Prevent Infestation.



Bottom Line
Although the variety of anti-roach treatments is growing rapidly, there are still treatments that work and those which don't. Bengal Spray for roaches is a great solution to a pest problem.
I hope this Bengal Spray review was useful to your understanding of the matter. Do you have anything to add? Perhaps, you've got a different perception of how to use Bengal Roach Spray? Feel free to comment below!
References:
Permethrin General Fact Sheet (Oregon State University National Pesticide Information Center):
http://npic.orst.edu/factsheets/PermGen.html
Cockroaches (University of Minnesota Extension):
https://extension.umn.edu/insects-infest-homes/cockroaches
Why You Should Trust Pest Control Hacks?
We know that pests are nasty neighbors, and it can take months to eliminate them without the right approach. Our experts use their own experience to compile articles and guides that are introductory and informative. Our authors' opinions are independent and based on the results of practical testing of pest control tools. We do not notify manufacturers of testing of their products and do not receive payment from them for posting their items. Also, our texts are never submitted to company representatives for proofreading before placement. On the site, you will find exclusively objective ratings and reviews.