Flea infestation is a much bigger problem than it might seem at first sight. While ticks are more active in spring and fall seasons, fleas create a dangerous problem all year round. In spite they prefer warm and humid conditions, fleas can still survive in cooler weather indoors.
Besides bringing restless behavior and discomfort to your pet, fleas and tick infection might cause more serious diseases and risk for humans. The most common reaction of your dog to flea bites is flea allergy dermatitis, which causes severe itching and inflammation.
Leaving it without treatment, that might lead to serious skin damage and bacterial and fungal infection as a result. Tick bites might transmit a list of serious diseases and fevers that can even lead to the death of pets and people. So, to avoid that risk, you need to pay high attention to the best flea and tick preventative products.
Top 7 Best Flea and Tick Prevention Products
As I mentioned above, there are many flea and tick prevention reviews suggesting a variety of good products that help to manage the problem. So not to waste your time, I decided to narrow that long list to the 7 best products and explain why they are the best in each group.
1. K9 Advantix II From Bayer: Best Flea and Tick Prevention for Dogs
This product comes in drops and is completely proved and recommended by veterinarians to protect dogs from ticks, fleas, mosquitoes, and even biting flies. It's a topical solution that you should apply just once per month, it starts working within 12 hours and continues to kill fleas and ticks for 30 days.
I find it convenient that for all-year-round effective protection, you need to use Advantix II just once a month. Some flea and tick-killing products work only after the pest bites your pet, gets poisoned, and dies. Bayer takes care of your pets, so this product works through contact, which means your dog won't have to suffer from bites of insects.
How it works: After the application, the active substances (namely imidacloprid, permethrin, and pyriproxyfen) spread on your pet's skin and kill and repel fleas, ticks and mosquitoes, also repel biting flies and kill lice.
Due to additional unique mosquito repellent formula in its composition, this product has no analogs among others, and can be considered one of the most effective fleas and tick prevention for dogs.
Pros:
Cons:

works both for prevention and treatment;
kills and repels mosquitoes and flies;
works for 30 days;
works through contact.

apply for large dogs only 21-55lbs;
it might be dangerous for cats.
Related Post: Detailed K9 Advantix II Review.
2. Seresto collar: The Safest Flea and Tick Prevention for Dogs
If you want to avoid messy monthly treatments, this product is for you. The Seresto flea and tick collar provide long-lasting protection for your dog's skin and coat for 8 months. This collar is odorless and non-greasy, easy to adjust.
Seresto can be used together with other ID collars, so it won't even remind you about treatment. This product also helps to kill fleas on contact, so pests die even before biting your pet. Treatment collar is water-resistant and stays effective even after swimming.
How it works: Substances that are stored in the Seresto collar, release in low concentrations spreading from head to toes of the animal, covering even the tail. The active combination of imidacloprid and flumethrin protects your dog's coat and skin, killing and repelling fleas and ticks.
It's an effective, long-lasting, easy to apply, and very economical protection for your pet.
Pros:
Cons:

highly effective in killing fleas;
long protection for 8 months;
works through contact;
water-resistant;
vet proved.

doesn't kill and repel mosquitoes;
for dogs over 18lbs.
3. Preventative Flea Treatment for Dogs: Sobaken Hypoallergenic Flea and Tick Preventative Collar
Sobaken created a new powerful formula that made this collar more effective in protecting your dog from Sarcoptes scabies mite, chewing lice, ticks, fleas, and flea larvae. It's a good prevention method because it can work for 8 months, so apply it once and you won't have to remember about monthly treatments.
It's safe for your dog because of the 100% natural formula, so it will never cause any skin problems and will remain non-toxic for your pets while being aggressive against fleas and ticks. Due to the hypoallergenic properties, it can be used for puppies that are 3 months old.
Collar by Sobaken comes in one adjustable size, so it will fit small, medium, and large dogs. Waterproof formula makes this collar the best flea prevention even after swimming and playing in the rain.
Pros:
Cons:

prevention and treatment;
kills flea and flea larvae;
hypoallergenic and non-toxic;
water-proof formula;
fits all dog sizes.

it doesn't kill and repel mosquitoes.
4. Petarmor Plus: Best Tick Prevention and a Breaker of Flea Cycle
This is a long-lasting and fast-acting topical dog flea treatment. Unlike other products that kill just adult fleas, PETARMOR Plus Dog Flea Treatment keeps on killing flea eggs and larvae for up to 12 weeks after one application. So it works for breaking the whole flea life cycle and preventing flea re-infestations for a month.
Effective formula proven by veterinarians, makes Petarmor Plus one of the best dog tick prevention products, as it protects your pet from several types of ticks, namely: brown dog ticks, Lone Star ticks, American dog ticks and deer ticks (which may transmit Lyme disease).
How to use: cut off the top of the product tube, part your dog's hair so you can squeeze product directly to animal's skin between the shoulder blades. The waterproof powerful formula containing fipronil starts working within 24 hours after application.
Pros:
Cons:

breaks the whole flea cycle;
prevents re-infestation;
protects from several types of ticks;
water-proof formula.

only for small dogs 5-22 lbs;
keep children and other pets away from the treated dog for 24 hours.
5. Advantage II by Bayer Animal Health: Best Flea Prevention for Cats
Even indoor cats need good fleas protection because you or other pets can bring fleas to home even without knowing. This convenient topical liquid provides effective flea treatment and prevention.
Advantage II has active ingredients like imidacloprid and pyriproxyfen, which attack and kill adult fleas, flea eggs, and larvae, so it effectively breaks the flea life cycle and prevents further infestations.
A single application of Advantage II starts killing fleas on contact in 12 hours and keeps working for prevention and treatment for the whole month long.
Advantage II topical flea treatment and protection for cats doesn't have any smell and is approved by vets, so I recommend to use it monthly to get effective protection against fleas all year round.
Pros:
Cons:

kills adult fleas, eggs, and larvae;
prevents re-infestation;
works through contact;
fragrance-free;
water-proof formula.

only for large cats over 9 lbs;
work for 30 days only.
6. Best Natural Flea and Tick Prevention: Wondercide Flea, Tick and Mosquito Control for Dogs, Cats, and Home
This is a really unique product because of its multifunctionality: you can use it for cats, dogs, and your house in general. Powerful spray based on natural essential oils is proven to kill by contact, repel and prevent fleas, ticks, and mosquitoes.
It's effective against adult fleas, eggs, and larvae, eliminating the whole insect's life cycle. Wondercide created a formula powerful enough to fully damage pests on the skin and fur, but still safe and gentle for the entire family.
You can use it for puppies and kittens, spray on the carpet, wood flooring, furniture, and pet bedding, also use it in pet environments, like dog kennels or cat condos. Among the reviews, you can see many dog tick prevention products, and most of them are not safe for cats.
Due to the small number of harsh chemicals, this spray can be considered one of the best tick prevention products for cats. You can use it every 2-3 days to gain control and provide powerful treatment and prevention of fleas, ticks, and mosquitoes for your pets and home.
How to apply: It's easy in use. Spray the body, legs, tail, belly, and armpits of your pets and rub the coat in the opposite direction of growth. For the pet's ears and face, just spritz onto your hands and then massage your pet. Flea, tick, and mosquito control by Wondercide comes in four aromatherapeutic scents: Cedar, Lemongrass, Rosemary, and Peppermint.
Pros:
Cons:

kills and repels;
eliminates the entire pests life cycle;
no harsh chemicals;
safe for the whole family;
3 in 1 natural-based solution.

not for use on birds, snakes, aquatic environments and plants;
surfaces might be wet after using them.
7. Best Flea and Tick Prevention for Yard: Vet's Best Flea and Tick Yard and Kennel Spray
It's an ideal solution for active infestations or routine mosquito, flea, and tick control. Vet's Best Yard Spray is a completely natural product, so it is safe for all family members while killing for insects. The formula of the spray was independently tested to prove its effectiveness to kill mosquitoes, fleas, flea larvae, flea eggs, and ticks by contact without harsh chemicals.
Vet's Best Yard & Kennel Spray works great on turf and grass areas, lawns, and other outside surfaces, covering up to 4,500 sq.ft. What I like the most about this product is that with its high pest killing ability, it stays safe for trees, flowers, and shrubs.
Product formula based on powerful plant extracts (Peppermint Oil and Eugenol from Clove plants) is unique with its ability not only to kill fleas and ticks but also to kill and repel mosquitos from their favorite shelters in shrubs and grass. It works through contact and perfectly repels new pests from the area you treated.
How to apply:
Connect the garden hose to the spray and turn the water on;
Hold down the lock tab and turn the nozzle to the "on" position;
Spray evenly over the whole yard or kennel or any other target area to cover, but do not let the puddle appear.
Pros:
Cons:

100% natural formula with peppermint oil and eugenol;
kills fleas, flea larvae, flea eggs, and ticks;
kills and repels mosquitoes;
not harmful to trees and flowers;
pleasant smell, no added fragrance.

you'll need to air dry for 20-30 min before allowing your pets to enter the treated area;
reapply after the rainfall or severe infestations.
Flea and Ticks Prevention FAQ
In the section above I gave you just the top best 7 products, in my opinion, for flea and tick prevention. Which dog flea and tick control is the best? You can decide based on your needs and treatment expectations. I just hope my guide will help you to choose the right product.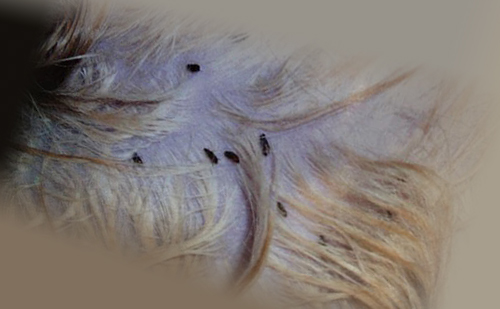 Here are some frequently asked questions that you might have when facing the problem of flea and tick prevention.
How Does Flea and Tick Prevention Work?
There is a really big variety of methods on how to get rid of potent pests. And I'll give you just general categories for better understanding.
Oral Tablets & Chews for Flea Control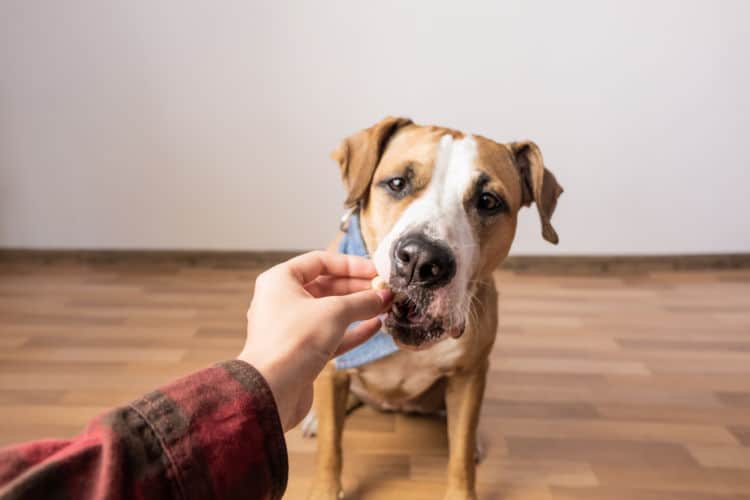 Oral treatments are fast-acting and effective. The medication travels through your pet's bloodstream and gets to the skin's surface, helping to kill biting parasites. In combination with other treatments, it also prevents heartworm disease and other intestinal parasites.
Related Post: Capstar Oral Flea Treatment for Dogs & Cats.
Topical Flea and Tick Solutions
The most popular treatment for existing infestations comes in liquid drop form. These products are ideal for terminating already existing parasites and preventing outbreaks that could occur in the future. Such products usually are applied directly onto your dog's skin, between the shoulder blades, unless otherwise noted on the product packaging.
Related Post: Advantage II Flea Drops for Cats Reviewed.
Collars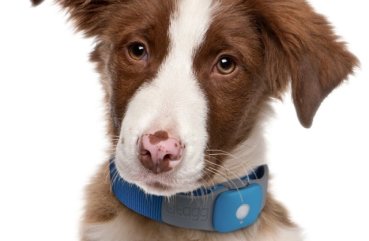 This flea and tick treatment is considered to be an economical option because the plastic band is covered by chemicals that release in low concentrations killing and repelling fleas and ticks. Most flea collars are thin, easily adjustable, waterproof, and can work for several months.
Related Post: Best Dog Flea Collars Reviewed: Do they Work?
Flea Shampoos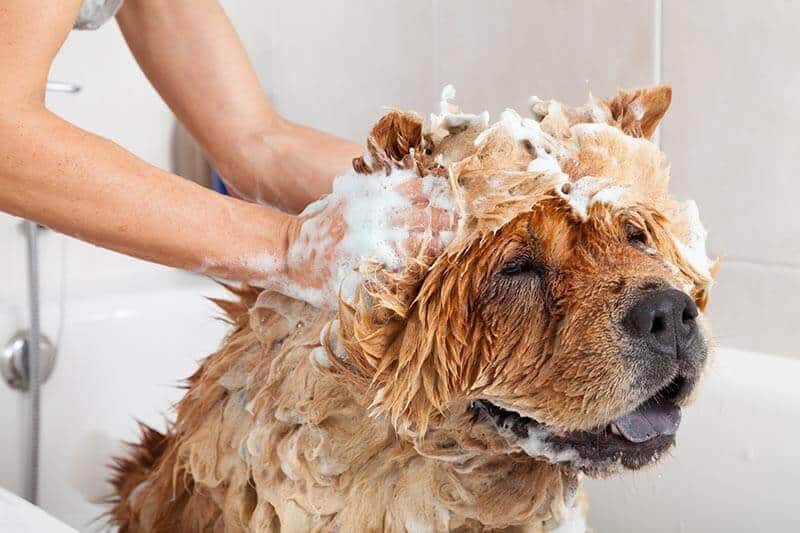 Such treatment is easy to use, like any other bath product, but you won't get guaranteed effectiveness if you wash it out immediately. So you need to make sure shampoo stays on your pet's skin for a couple of minutes before rinsing.
Related Post: Best Dog Flea Shampoos Reviewed: Effective & Safe.
Flea Spays
This treatment is good because of its multifunctional application, as most sprays can be used for flea and tick prevention on surfaces and pet's bedding. Simply spray your dog's coat all over, avoiding eyes and mouth or spritz it on your hands and rub gently into your pet's hair and skin. Sprays are relatively effective and might be cheaper than other treatments.
Related Post: Most Effective Flea Sprays Reviewed.
How Often Flea and Tick Prevention Should Be Done?
It depends on the method you've chosen from the above-mentioned. What is important to understand is that once your pet has fleas, they leave eggs in the host coat, so it's important to choose the product that can influence adult fleas, larvae, and eggs. I recommend using all flea-control products at least half-yearly because the lifecycle of a flea can last up to a year.
It's important to consider that treating the only flea and tick hosts are not enough for solving the problem. Flea eggs fall down from the coat infecting the environment around. The eggs hatch, releasing several stages of larva, then forming cocoons, which lead to the growth of adult fleas.
A new adult flea finds a host pet on which to feed, so even once cured pet's coat of fleas and eggs, will lead to re-infesting your pet again from the environment. So for effective prevention, you need to take care of your home and yard as well.
When Should Puppies Get Flea and Tick Prevention?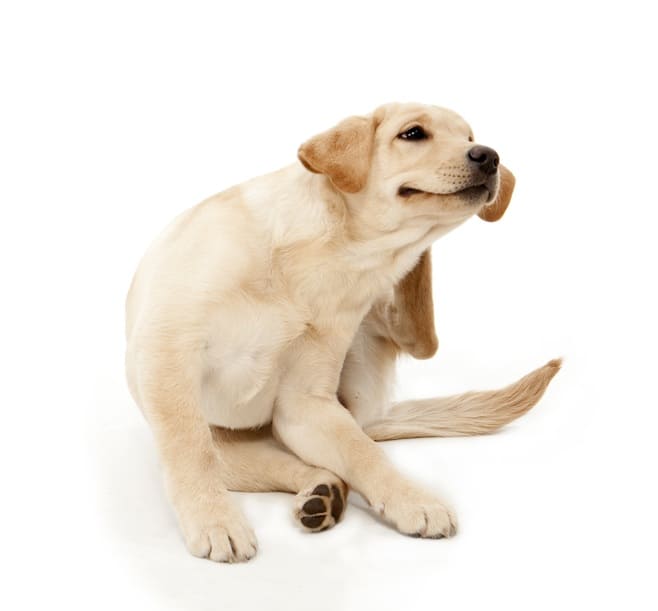 Most flea and tick treatments are not safe to use on puppies until they are at least 8 weeks old. As soon as they're old enough, veterinarians recommend applying some flea and tick products of your choice because prevention is technically the easiest way, but many pet owners neglect this problem and it might lead to serious consequences.
How Long Do Flea and Tick Prevention for Dogs Last?
It depends on which product you use for tick and flea prevention. Let me shortly remind you information from above:
Topical drops protect your pet from fleas and ticks for up to 30 days;
Shampoos kill fleas and ticks on your pet, and offer two-week protection;
The spray is a short-term solution that only works for 7 days;
Сollars can protect from fleas and ticks up to 8 months.
My Advice, Your Feedback
Nobody wants to see their four-legged friend unhappy and suffering, fleas, and ticks can do that and even worse: such an infestation can lead to serious diseases. That's why the problem of ticks and fleas prevention is always relevant. And if you remember that fleas can live inside the house – then it's also an all-year-round problem to solve. Modern flea and tick prevention reviews suggest a wide variety of products that deal with pest infestation.
In this article, I tried to give you some ideas on what to pay attention to when choosing the solution and described 7 best products for flea and tick prevention. Hope these thoughts are helpful.
What methods do you usually choose to provide the most effective flea and tick treatment for your pets? Have you ever tried homemade treatments and were they effective? I will be happy to hear your feedback.
References:
Fungal infections in animals: a patchwork of different situations (US National Library of Medicine
National Institutes of Health):
https://www.ncbi.nlm.nih.gov/pmc/articles/PMC6251577/
Fleas (U.S. Department of Health & Human Services):
https://www.cdc.gov/dpdx/fleas/index.html
Protecting Pets from Fleas and Ticks (United States Environmental Protection Agency):
https://www.epa.gov/pets