As the weather gets warmer, you will take your dog out for longer, from daily walks to a day out on the boat, hikes, and picnics. However, warm weather comes with lots of bugs that can be annoying for you, and lethal for your dog. As you carry bug spray for yourself, you should have an equally effective product for protecting your pet against fleas, ticks, and mosquito bites.
Today, I will review the K9 Advantix II topical flea and tick control for dogs. This product by Bayer Pharmaceuticals has had a lot of success on the market, and I will explain why. I will also compare it to other popular pest treatments from different brands to find out how it ranks in terms of effectiveness, price, and side effects.
K9 Advantix Reviews – Top Four Products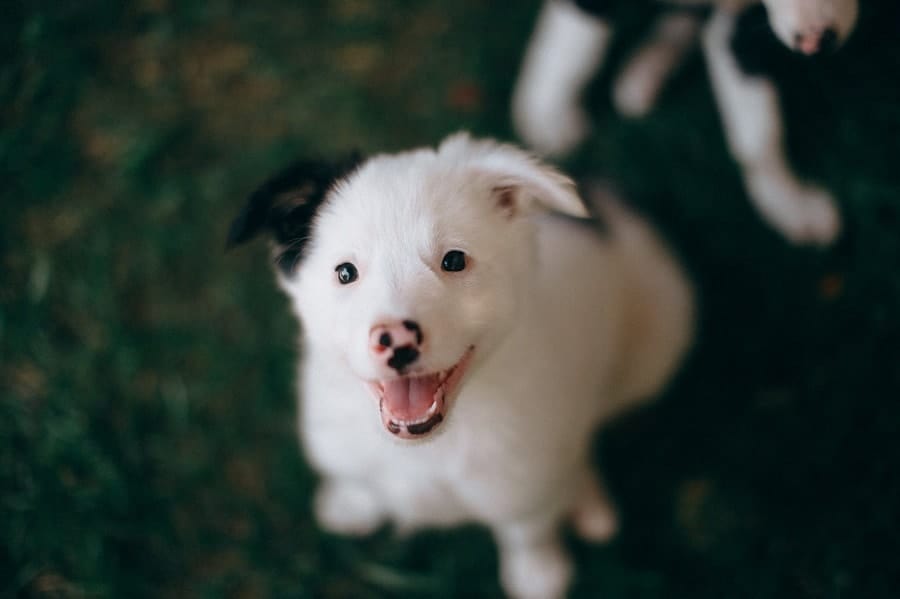 This product comes in different packs based on the size of your dog.
It is important to give the right dose for your dog's age and size because an overdose can result in skin burns and allergic reactions.
1. K9 Advantix II Review for an Extra Large Dog
This topical treatment comes in a six-month dose for dogs that weigh more than 55lbs. It contains Imidacloprid and Permethrin. Imidacloprid is a nicotine derivative that is safe for mammals but lethal to pests, it is fast-acting and works by inhibiting stimuli in the insect nervous system. Permethrin is a flower extract that kills a variety of bugs. It works within 12-24 hours and is known for relieving itchiness and other discomfort associated with pest infestation.
In comparison to most brands, this product is on the expensive side of the price spectrum. It costs much more than any other insect repellant, apart from the prescription brands. However, when you consider its longevity and effectiveness, the price is worth it.
This treatment works when applied directly onto the skin. It spreads all over the body and provides a barrier against bug bites. Upon application, the solution takes several hours to be absorbed. You might want to have your dog away from any contact during these hours so that the treatment does not rub off and get wasted.
The ease of application depends largely on your dog's temperament. Applying the solution on a dog that will not sit still can be a frustrating experience.
Is K9 Advantix II safe? As far as sensitivities go, there is a slight risk of unfavorable reactions to this treatment. However, this risk is reduced by using the right dosage for your dog. In case of any extreme reactions after using this treatment, you should consult a vet and Bayer support line.
Pros:
Cons:

Works well on extra-large dogs;
Fast-acting;
More affordable than prescription brands.

Might cause an allergic reaction.
2. K9 Advantix II for a Large Dog
If your dog weighs less than 55 lbs, you should never use the first product in this review. Instead, you should buy this option because it is meant for dogs that weigh over 21 lbs but less than 55 lbs. It contains Imidacloprid and Permethrin in smaller doses that are safe for this dog size. Both ingredients are quite fast-acting and give relief within hours of application.
The six-month dose comes at a price that is relatively expensive when compared to other brands. However, the reliability of the Bayer brand and the proven effectiveness of this treatment make the price worth it.
Because the treatment must be applied to the skin, owners of fussy dogs might have a hard time using it. Knowing your dog's temperament, you should be able to use treats and toys to keep it still as you apply the solution.
Pay attention to the amount of treatment you put on each spot to prevent burns. K9 Advantix II warnings state a moderate risk of allergic reactions, such as vomiting and redness of the skin. None of these reactions are lethal. However, you should consult your vet if you see these signs.
Pros:
Cons:

Works well on large dogs
Contains fast-acting ingredients
The effect lasts for six months

Might cause allergic reactions to some dogs.
3. K9 Advantix II for a Small Dog
This treatment contains the same active ingredients as the products for bigger dogs. It is fast-acting and offers relief within one day. Once applied, it spreads and kills all pests that come into contact with your dog's fur, effectively eliminating all future pest bites.
Although this product seems expensive, it is more efficient than the solutions of many other brands, and it makes it worth buying. To prevent severe allergic reactions, you should test a little spot on your dog's skin before applying the whole tube. Some dogs might show sensitivity to the ingredients. For small canines, the risk of allergic reactions is even higher. Consulting the manufacturer or a vet is a great way of getting help when you see signs of a negative reaction.
Pros:
Cons:

Works well on small dogs;
Offers fast relief;
Recommended by vets.
4. K9 Advantix II for a Medium-Sized Dog
Dogs weighing 11-20 lbs. are better served by this dose of insect repellent. Although it has the same active ingredients as the treatment for extra-large and large dogs, it contains reduced amounts of each to make it safe for dogs of this size.
The price of the K9 Advantix II product is standard regardless of dog size, so you should not be tempted to buy a dose for smaller dogs hoping that it will be more affordable. Therefore, choose the option that fits the size of your pet.
So, how does Advantix work? The solution spreads all over the fur to kill and repel bugs before they land and bite your dog. Once applied on the skin, it takes a few hours for the product to soak in and dry. Your dog should feel relief soon after you do this procedure, and most pests will have dropped dead by then.
Do you know how to apply k9 Advantix II? Using this solution requires you to have your dog sit still so that you can part its fur and apply the product directly onto the dog's skin. Although it might not be an easy process for pets with anxiety, the right amount of treats and toys should make your work much easier. In case you notice any K9 Advantix side effects, such as vomiting or redness on the skin, you should consult a vet immediately.
Pros:
Cons:

Works well on medium-sized dogs;
More affordable than prescription treatments;
One application lasts for six months.

More expensive than other nonprescription brands.
Expert Advice for Using This Product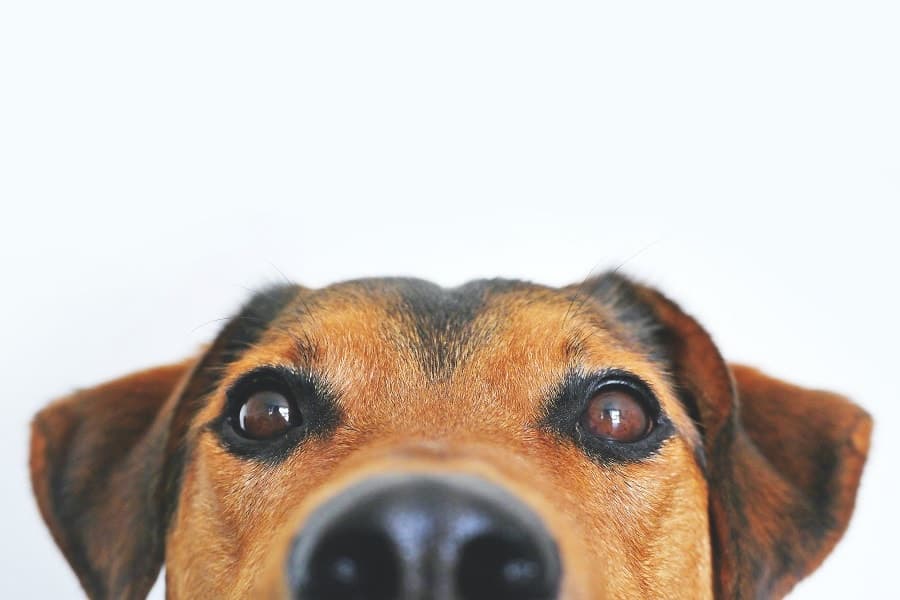 Knowing the best product on the market is one thing, and buying one that suits your dog is another. When choosing topical pesticides for your pet, consider:
Dog size – using a strong treatment meant for bigger dogs may cause unfavorable reactions while using a mild treatment meant for smaller dogs will reduce efficiency.
Age – it might not be a good idea to use topical treatments on puppies under a certain age. Consult your vet to find out the right age for administering these treatments.
Components – your dog might be allergic to some ingredients in topical treatments. A simple allergy test will help you to determine which products to avoid.
Price – based on your budget and the number of dogs you want to treat, buy a product that you can afford.
Durability – how long a product lasts determines whether its price is worth it. If a product lasts long, you can consider buying it, despite the high price.
Even while using this Bayer topical treatment, you should consider a comprehensive approach to pest eradication.
Three complementary products can be used along with this treatment, including flea and tick collars, shampoos, and sprays.
Flea collars usually work over a given period of two to six months. They contain pesticides that are released gradually to keep away pests that land on the dog's fur. Shampoos, on the other hand, are one of the best products to use from time to time. Giving your dog a bath with shampoo that contains pesticides ensures that any dirt and flea droppings are washed away. Finally, because these pests may breed in the dog house and beddings, a pesticide spray does a great job of killing insects and making sure that they won't bother your pet again.
However, how does this K9 Advantix II product compare to its competitors? Here is a brief comparison.
Advantage II vs K9 Advantix II
Although both of these products come from the same manufacturer, there is a very important difference between them. While the formulation in Advantage II is safe for both cats and dogs, the active ingredient in Advantix is lethal for cats. Therefore, if your household has cats and dogs, this K9 Advantix II vs Advantage II comparison should lead you to choose the safe product.
Frontline vs K9 Advantix II
Both of these options are topical treatments that are dispensed in the same manner. However, Advantix has Permethrin that is fast-acting. Therefore, it is preferred for instant results. Frontline is slightly cheaper than Advantix, but the latter makes up for this difference by being very efficient.
Seresto vs Advantix
Both of these products come from the same manufacturer. Although Seresto is a flea collar, it works just as well as the topical treatment. It repels pests in a matter of hours, making it a close competitor of Advantix. These two products are best used together for maximum protection.
Answers to Frequently Asked Questions about K9 Advantix II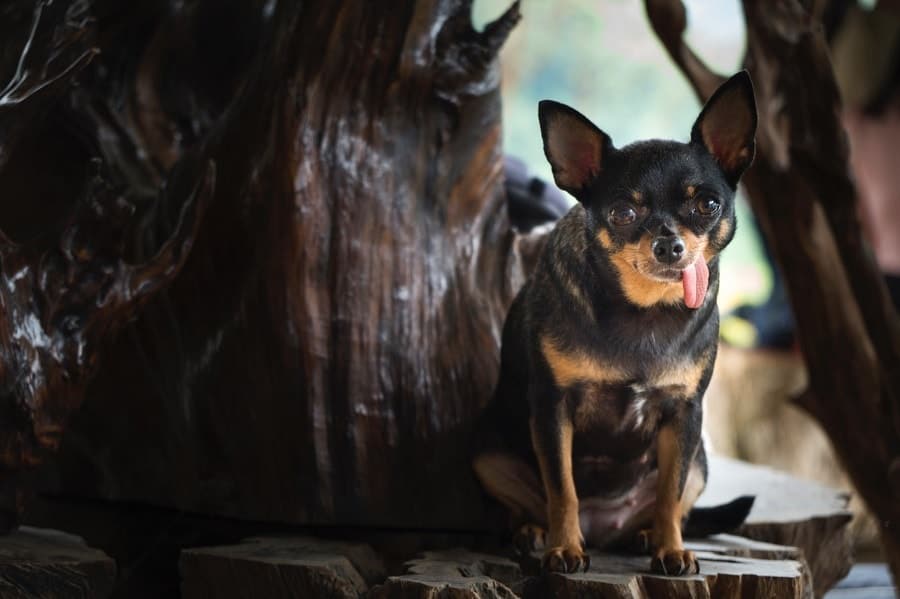 Even after reading this review, you may have some questions about how to use this product. I answered the most frequently asked questions below:
1. How Long After Applying K9 Advantix Can I Touch My Dog?
After applying this solution, you should wait until it dries before touching your dog. The time it takes to dry varies based on how much fur your dog has. Some dogs' fur dries in a few hours while others take a whole day. Once the treatment dries off, you can touch your dog.
2. How Long Does Advantage II Take to Work?
Thanks to its fast-acting ingredients, K9 shows results in 6-12 hours. If your dog has been itching, the discomfort will subside on the first day that you administer this medicine. Over the next few days, your dog's condition will improve greatly.
3. Is K9 Advantix Safe for Dogs?
Yes, this product is safe for dogs to use. Although it can cause temporary irritation in the application area, it does not cause any permanent effects. To prevent allergies, you must buy the dosage that is appropriate for your dog's size.
4. What's the Difference Between K9 Advantix and K9 Advantix II?
Advantix II is the newer, improved version of Advantix for dogs. The new version has all the ingredients that were in the original version. It also contains an insect growth regulator that eliminates pests in all life stages and makes it a more comprehensive solution. Its comprehensive formulation makes it lethal to a wider variety of pests.
Final Take
Ticks cause not only Lyme disease but also anemia and poor health of skin and fur. If left untreated, they can multiply fast and make your dog very ill. Fleas are just as dangerous since they cause allergic reactions, anemia, and worms. Prevention is key to get rid of these pests for your pet.
Because the K9 Advantix II is one of the most effective pest treatments, I highly recommend it. Have you used this product before? What was your experience like? Let me know in the comment section below.