If my 25 years as an entomologist have taught me anything, it is that a flea infestation can have very serious implications on a household. What starts as a few adult fleas latching on to your cat's fur quickly becomes a widespread infestation as the pests lay eggs all over your home.
If your cats lay on the carpet or couch, they will spread the eggs all over. Once these eggs hatch, the infestation gets out of control. You might have to call the extermination crew to get rid of these pests.
Best Flea Collar for Cats
The speed at which flea infestation can occur is among the many reasons why I am writing this article. As a consultant for private pest control agencies, I often meet many cat parents who are desperate for a solution that does away with pests once and for all.
Their desperation is caused by their cat's visible discomfort as well as their worry about protecting their loved ones in a flea-infested house.




I often recommend thorough fumigation and an integrated pest management approach. However, I find that flea collars for cats offer a more convenient and affordable alternative. It is the reason why I have compiled this review of cat collars from different brands to help you decide which product is the best.
Top 7 Best Flea and Tick Collars for Cats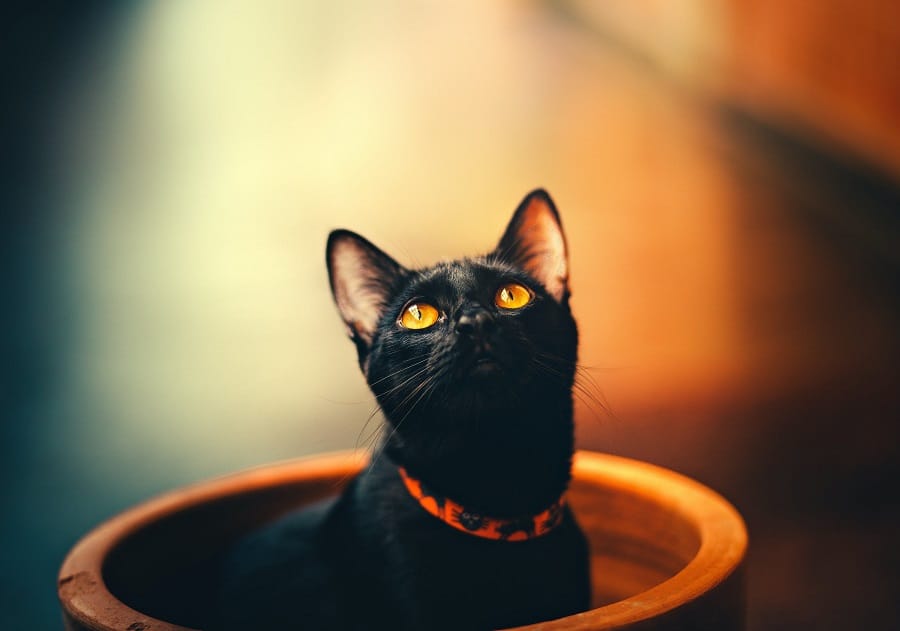 Flea collars for cats must be bought after considering various issues. Buying the right fit reduces the risk of strangulation or accidental injuries. At the same time, bear in mind your budget and the device's longevity. After all, you need to buy a durable device that offers value for your money.
To help you find the perfect balance of efficiency, convenience, and affordability, I have chosen 7 flea collars that are worth buying for your cats. The best flea and tick collar for cats stands out for a unique reason, but the rest in this review do as well.
1. Best Cat Flea Collar Overall – Seresto
Specifications:
Active Ingredients: Imidacloprid 10.0% Flumethrin 4.5%
Age Range Description: All Life Stages
Scent: Odorless
Item Weight: 0.22 Pounds
Product Dimensions LxWxH: 4.75 x 4.75 x 1.5 inches
Target Pests: Fleas, Ticks
Seresto is my top pick out of all flea collars for cats due to its efficiency and longevity. It proves that Bayer is the best cat flea collar brand. The collars work by dissolving non-toxic repellent into the subcutaneous fat layer of cats. This repellent is absorbed in small amounts that are not harmful to cats but are lethal for fleas and ticks.
Once absorbed, the repellent travels all over the cat's body, killing all fleas and ticks. These collars eliminate pests on contact.
This device stays active for 8 months, offering comprehensive protection at all times. One of the winning qualities of this collar is that it is odorless and does not leave greasy traces on your cat's fur. This feature stops you from worrying about which surfaces your cats come into contact with once they have worn the collars.
The collars also have a self-release mechanism that keeps cats from being trapped while in them. If the device gets caught on something, your cats can easily wiggle until they are set free. This mechanism reduces the risk of self-injury. The ingredients of the insecticide used in this collar, however, have been known to cause an allergic reaction in some cats. To be on the safe side, you should have your cats tested for all allergies before using any flea collars for cats.
Pros:
Cons:

Long-lasting;
Has a predetermined breaking point;
Nongreasy.
2. Safest Flea Collar for Cats – Healex
Specifications:
Age Range Description: All Life Stages
2-Month Protection
Item Weight: 0.81 Ounces
Product Dimensions LxWxH: 1 x 2.3 x 2.3 inches
Target Pests: Fleas, Ticks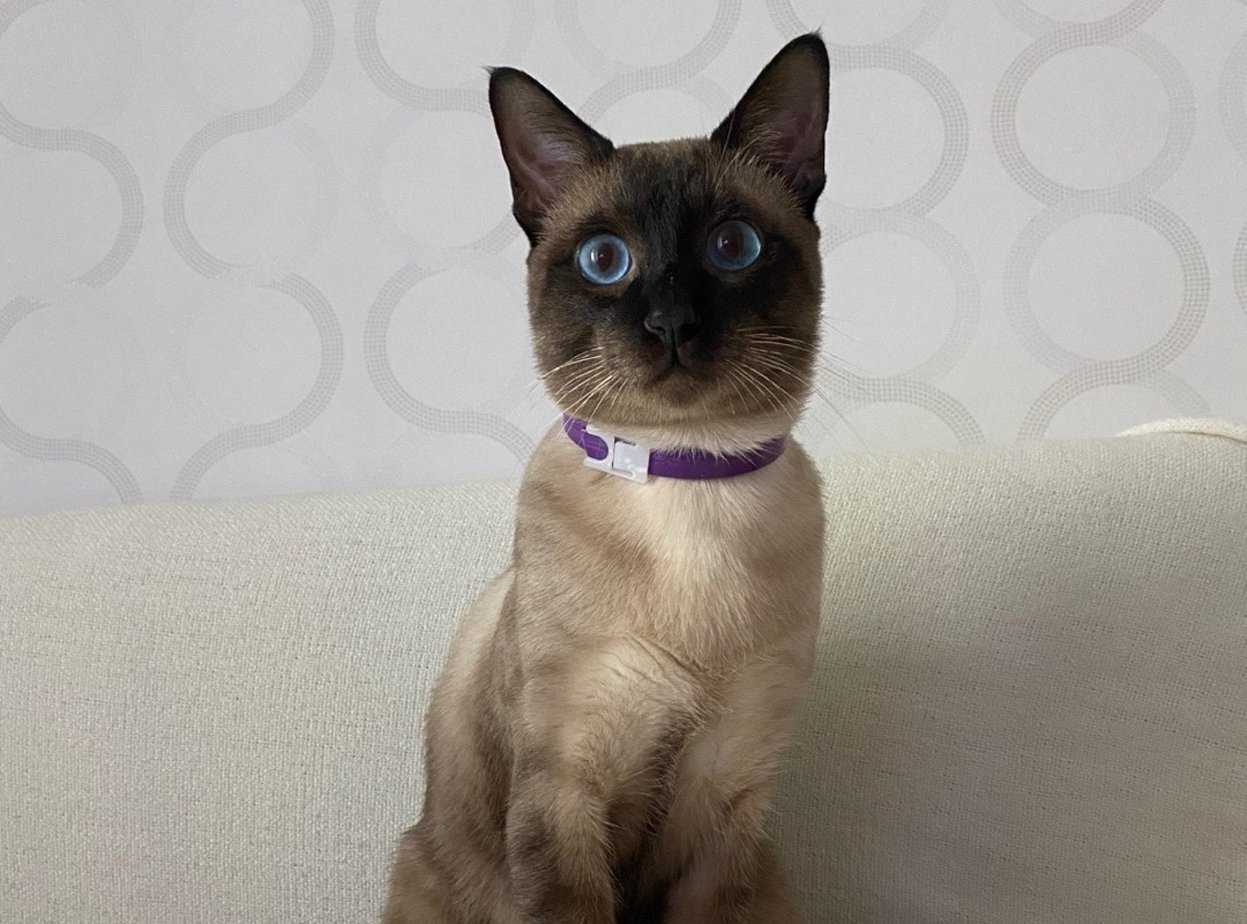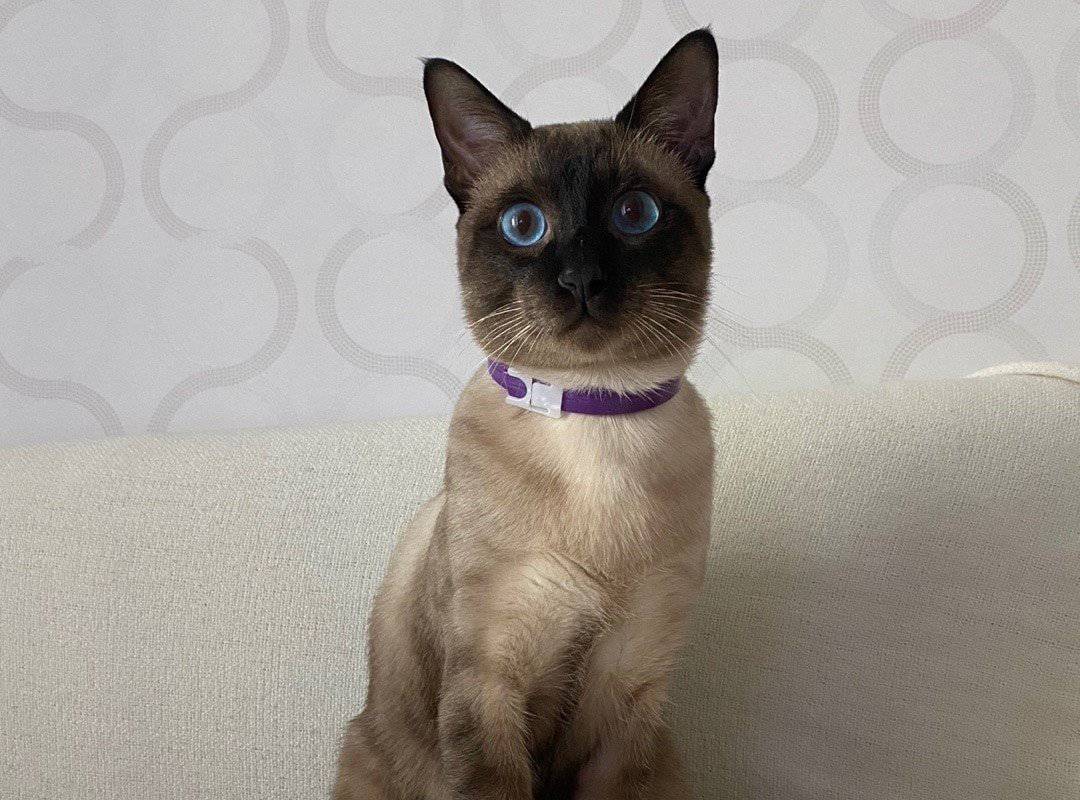 This company makes some of the most affordable flea collars for cats. The collars contain a potent pesticide that lasts for more than 7 months, getting rid of pests by contact. Pests will be repelled immediately after they land on the fur before they get a chance to bite pet skin.
Because they are manufactured using organic ingredients, these collars hardly ever cause any allergic reactions. It is safe for all cat breeds and has no reported cases of neck and fur irritation. The product comes with an informative ebook that has details on how to rid your abode of fleas and ticks.
My only criticism of the collars is their design, which makes them problematic to use. It is quite a tough task to pull the collar past the notches. However, once fitted, it works quite well.
Pros:
Cons:

Affordable;
Long-lasting;
Safe.
3. Cheap Flea Collars for Cats – Hartz UltraGuard
Specifications:
Age Range Description: Senior
Scent: Fresh Scented
Item Weight: 0.96 Ounces
Product Dimensions LxWxH: 4.95 x 3.75 x 0.85 inches
Target Pests: Fleas, Ticks
As far as the cost of flea collars for cats goes, this one is among the most affordable products that also offer a comprehensive defense. It has active components that spread over your cat's coat to offer a continuous defense.
Initially, it exterminates all pests that land on cat fur. As the potency lowers, it only repels pests without exterminating them. Based on the extent of the infestation, you might have to buy a new device sooner. It has a strap that can be fitted for different sizes after any extra length that is hanging off is cut.
This device will break open if your cat is trapped. Therefore, you should not worry about self-injury while you are away. It is also resistant to water and must not be removed or dried if your cats have been caught out in the rain. Although the concentration of insecticides may cause a bad reaction in some cats, testing for allergies beforehand is a great way to eliminate this occurrence.
Pros:
Cons:

Affordable;
Has breakaway mechanism;
Water-resistant.

May cause an allergic reaction in some cats.
4. Best Natural Flea Collar for Cats – Arava Botanical Collar
No products found.
Specifications:
Active Ingredients: Geranium, Peppermint, Cinnamon, Lemongrass, Clove, Thyme, Eastern Red Cedar, Rosemary, Citronella, Soybean, Castor Oils
Age Range Description: All Life Stages
Package Weight: 1.13 Ounces
Package Dimensions LxWxH: 6.5 x 4.8 x 0.9 inches
Target Pests: Fleas, Ticks
It is among the best flea collars for cats that have a natural, non-toxic mixture for repelling pests. Unlike others, which might have high chemical quantities and cause sensitivities, this device is full of organic components that are not only effective on pests but also good for your cat's fur and coat. It lasts for at least 6 months and is very easy to use.
The breakaway mechanism is also present in this collar. If the device gets caught on furniture or any other surface, it will snap off and release your cat. Because this device can only repel and not exterminate fleas and ticks, it is advisable to combine its use with that of insecticide shampoos from the same brand. The scent of botanical ingredients might be strong at first, but it reduces after some time and becomes quite pleasant.
Pros:
Cons:

Natural ingredients only;
Has breakaway mechanism;
Affordable.

The botanical scent might be too strong at first.
5. Best Flea Collar for Kittens – Inspector by Neoterica
Specifications:
Waterproof
2-Month Protection
Package Weight: 1.13 Ounces
Package Dimensions LxWxH: 4.85 x 4.75 x 1.2 inches
Target Pests: Against 11 Species Of Parasites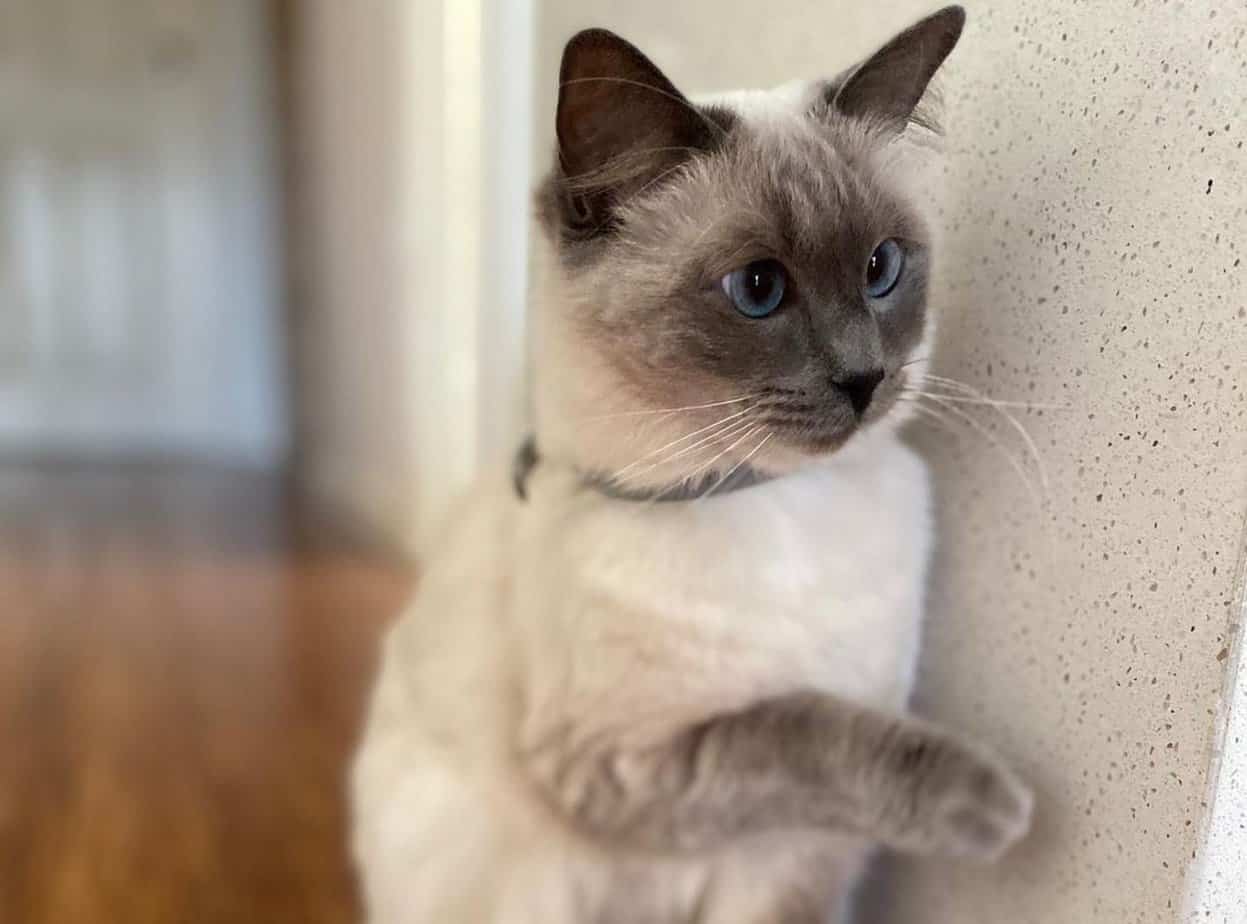 These cat collars for cats offer the most value for money because they work to get rid of many common pests. Its unique formulation offers protection for more than fleas and ticks as it deals with other internal and external disease-carrying pests as well. It is also fast-acting because once it is worn by your cat, you will see results within 72 hours. If your cats were visibly uncomfortable, the irritation would subside considerably.
The device can be adjusted to make allowances for different sizes. It is easy to use by clipping to the required size. It is also odorless and water-resistant to allow functionality even when cats get in the rain. Compared to other flea collars that offer this level of protection, the price of this one is fair.
My only criticism of these is that they are not breakaway collars. If your cats get trapped by the collar, and you are not around to help them, they can easily get strangled because the device will not break off no matter how much they wiggle around.
Pros:
Cons:

Affordable;
Waterproof;
Fast-acting.

Poses strangulation risk because it lacks a breakaway mechanism.
6. Cat Flea Collars that Work – Indremy
No products found.
It is among the affordable flea collars for cats that you can buy. The best part about it is that it offers most of the benefits that come with other flea collars at a more affordable price. It lasts for at least 8 months, after which you will have to replace it. Its ingredients are non-toxic, with the safety of your pet in mind. Although it is water-resistant, it is not waterproof. It means that extended exposure to water can impair its effectiveness.
It comes in a one-size-fits-all length, which is adjustable and easy to use. Simply clasp it around your cat's neck, adjust for the appropriate size, and snip off the extra length. When worn comfortably, it does not cause abrasion or shedding of fur.
Pros:
Cons:

Water-resistant;
Long-lasting;
Adjustable size.
7. Non-toxic Flea Collars for Cats – MIUSSAA
No products found.
The MIUSSAA collar is one of the best flea collars for cats because of the non-toxic combination of ingredients it offers. While offering all-round protection, the ingredients do not harm or cause allergic reactions. They are absorbed into the subcutaneous layer under the cat's fur and spread all over his body. It repels pests uniformly, unlike other collars that concentrate on the neck area.
The longevity of this collar is 8 months, after which it needs to be replaced. It has an allowance for size adjustment to fit felines of all ages. It is also waterproof, which means that it works even when the cat is wet. However, prolonged contact with water might reduce the longevity of the collar. Ease of use is another winning quality of these flea collars for cats.
Pros:
Cons:

Lasts for 8 months;
Easy to use;
Water-resistant.

Lacks breakaway mechanism.
Guide for Buyers of Flea Collars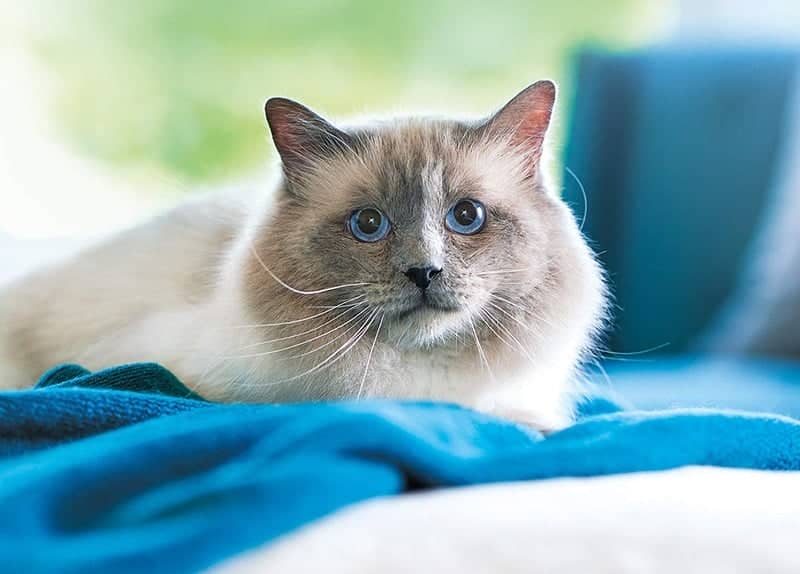 Despite reading many cat flea collar reviews, you might still have questions about flea invasion and the use of collars. The truth is, with the increase in instant treatments, flea collars for cats are becoming less and less popular. However, cats that react to the components used to make spot-on treatments have no choice but to rely on collars for defense.
Collars that exterminate fleas on cats are categorized according to the presentation of pesticides used on them. The reliable device has a concoction of solid pesticides mixed and put in the collar. As the cat wears it, the insecticide rubs off on its fur and spreads over time. It can be dispersed on the top fur layer, or absorbed underneath and spread onto other layers. Therefore, fleas are killed when they land on the fur or bite your pet's skin.
For the liquid device, a gas that is lethal to pests is released. Such collars are more effective for repelling pests but not for killing them. It is important to note that your purpose when buying a device is not to kill the pest but to protect your cat. Therefore, provided that the fleas are repelled, you should have no worries.
Collars can also be categorized based on the nature of insecticide used on them. You can opt for natural or chemical collars. Natural collars have lots of organic oils that are strong pest repellants. Chemical collars have tested and proven insecticide. Either of these collars is effective, but they are not without their disadvantages.
The natural collars come with a high risk of allergic reactions. Because of the variety of oils your cat will be exposed to there is a high possibility that they will not react favorably to one or more ingredients. Therefore, you should be careful when thinking of buying these collars.
The chemical collars can have two types of insecticides: adulticides that repel or kill adult pests and insect growth controllers that inhibit fleas from breeding and kill all larvae. When choosing the chemical collar, you should take into account the extent of the infestation. However, it makes sense to get rid of adult fleas as well as their eggs and worms once and for all.
Related Post:
How do you decide on the kind of flea collars for cats that you should buy? The truth is, there are many factors to consider when purchasing these collars. Here are a few important aspects you should have in mind while making a purchase:
Age – the type and amount of pesticides a cat can take depends on their age. If you use a device meant for older cats on a kitten, you are increasing the risk of toxicity and allergic reactions. Therefore, you should shop for flea collars that are made for kittens because they have just the right amount of chemicals.
Body size – to ensure the collars fit well, you should check whether the brand has different collars for different cat sizes. The size also matters because some collars might have a lower concentration of insecticides, and you should buy them for petite cats. Buying the wrong size might render the device ineffective or toxic.
Allergies – is your pet prone to sensitivity? Carefully consider each constituent in flea collars for cats before making a purchase. Allergic reactions can be as mild as discomfort and agitation or as extreme as vomiting, diarrhea, hair loss, and bleeding.
Adjustability – variable collars are the best because they have room to accommodate your growing cat. You should be able to fit the device well, allowing enough space for two to three fingers. A tight fit can cause abrasion, and a loose fit might get your cat's paw stuck and cause injury.
Breakaway mechanism – flea collars for cats can get caught on furniture, trees, bushes, or fences. A breakaway mechanism lets your pet free itself from such a situation even when you are not around. A device that cannot let the cat break free can result in injury or strangulation.
Water-resistance – because cats wander around a lot, having a device that works when wet means that you do not have to take it off each time he goes out. Whether he gets soaked in the rain or by walking in puddles, the device should not stop working. However, you should always take the device off before a bath because water resistance does not guarantee the device's effectiveness for an extended stay in the water.
Ease of use – there is no point in buying collars that will require hours to put on your cats and even more time to take it off whenever you need to. The best device is one that is easy to put on and can be adjusted or removed without too much effort.
Cost – based on your budget, and the longevity of the collar, you should settle on something you can afford. While some pet owners have no problem with paying a high price for quality, others would rather pay less and replace the collars often. The products in this review have different prices, so getting one that fits your budget will not be a problem.
Related Post: 7 Best Dog Flea Collars Reviewed.
Common Questions about Flea Collars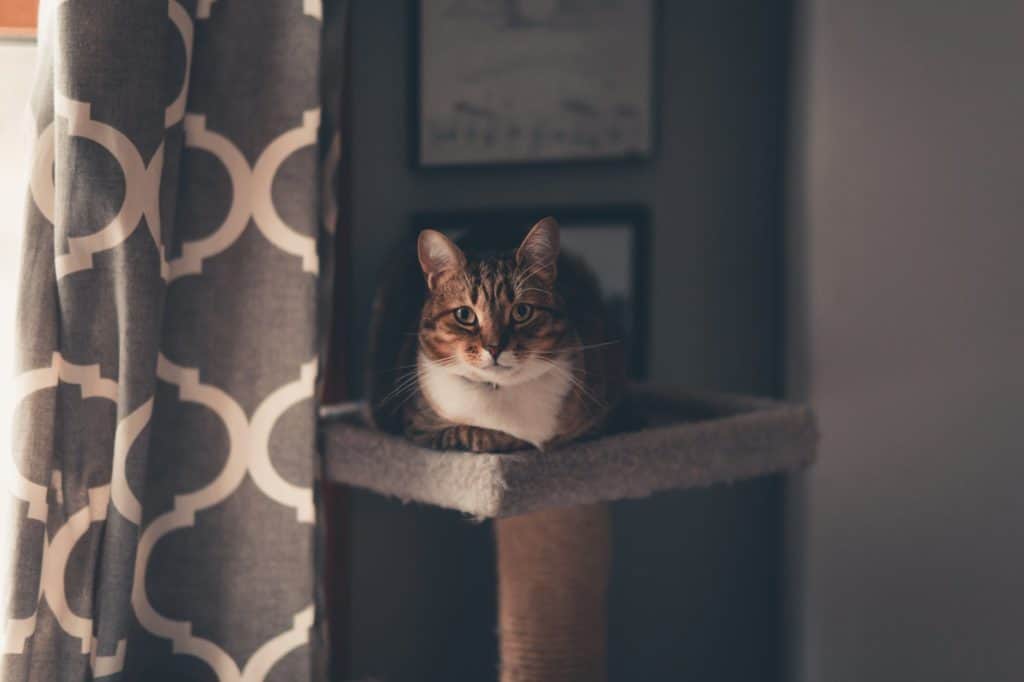 In my years in this industry, I have encountered a few questions from pet owners. I will answer several flea device questions below.
Do Flea Collars Work for Cats?
Yes, flea collars work by exterminating pests. Although the recent invention of instant treatments has provided a more effective alternative, several cats can only rely on collars.
Such cats have a sensitivity to the components of instant treatments. Collars are also more affordable and less messy than these treatments; hence some pet parents prefer to use these devices.
How Does a Flea Collar Work?
Flea collars for use on cats work in either of two ways: absorption or repulsion. Most collars discharge preventive chemicals that are taken in by your pet's body.
Any fleas or ticks that land on the cat fur will be exterminated immediately. Others work by dispersing a lethal gas that exterminates pests. It keeps fleas from biting your cats, but it will not do much to kill them.
How Long Does it Take for a Flea Collar to Work?
Some collars offer immediate relief due to fast action components. When you put such a device on your cat, you will see results within 24 hours.
Other collars take some time to kick in, and you will see results within 72 hours. Depending on the extent of your pet's discomfort, you can choose one of the two device types.
How Long Do Flea Collars Last?
How long flea collars for use on cats can last varies from one brand to the other. Some last only 3 months, while others last for 8 months. From a financial standpoint, it is prudent to purchase durable collars.
However, keep in mind that contact with water reduces the lifespan of these collars. Unless a device is marked as waterproof, you should not have your pet soaked for a long time.
What are the Side Effects of Using a Flea Collar?
Cats can exhibit sensitivity to the insecticides in a number of collars. Signs of such reactions include agitation, visible discomfort, vomiting, diarrhea, and hair loss. If you notice any of these signs, you should immediately take the device off immediately and wipe your cat's neck gently with a damp cloth. Always check the ingredients before buying a collar.
Related Post: Adams Flea Collar Review
How Much is a Flea Collar for Cats?
The cost of flea collars for cats varies from one brand to the other. You can find some that are retailing for $50, and others are retailing for as little as $20. Although price tags cannot be an indicator of quality, most of the expensive collars are from established and reliable brands. However, your choice should be determined by your budget.
When Can I Put a Flea Collar on My Kitten?
Kittens can wear flea collars once they are 7 weeks old. Putting a device on a kitten that is yet to reach this age can have disastrous consequences. Allergic reactions and toxicity are the most common dangers posed by using flea collars for cats on a kitten that is yet to reach the required age.



Final Take
I always say that prevention is better than cure. It is better to get rid of fleas before a widespread infestation occurs. Flea collars for cats are the best way of doing this. These collars are affordable, easy to use, and effective. Like any other animal product, they come in a variety of brands and sizes.
I believe that my expert opinion in this review will help you choose one out of the hundreds of flea collars for cats on the market. Are there any collars you have used that have stood up to the test? Let me know in the comment section below.
References:
Tick & Flea Collars, Integrated Pest Management, and Your Safety (Mike Wierda and Dawn H. Gouge, University of Arizona, Arizona Pest Management Center):
https://cals.arizona.edu/crops/cotton/files/17Flea_Collar_short.pdf
Safe Use of Flea and Tick Products in Pets (U.S. Food & Drug Administration):
https://www.fda.gov/consumers/consumer-updates/safe-use-flea-and-tick-products-pets
Why You Should Trust Pest Control Hacks?
We know that pests are nasty neighbors, and it can take months to eliminate them without the right approach. Our experts use their own experience to compile articles and guides that are introductory and informative. Our authors' opinions are independent and based on the results of practical testing of pest control tools. We do not notify manufacturers of testing of their products and do not receive payment from them for posting their items. Also, our texts are never submitted to company representatives for proofreading before placement. On the site, you will find exclusively objective ratings and reviews.