If you spotted rodents in your house, this problem should be solved immediately. Rodents like mice and rats spoil things and products and also are carriers of dangerous diseases. From my own experience, I can say that many people underestimate the dangers of rodents.
It may seem that a small and defenseless furry individual is afraid of you and can't cause any harm. However, people have to keep in mind that the feces of rodents are full of parasites. And if at least one mouse got into the house, there will be a flock of them in two days. Mice leave invisible scent marks for other individuals to follow, and one rodent can turn into a whole infestation.
Rodents leave marks everywhere, including tables, toys, dishes. Therefore, to fight them, you have to consider many options. The most optimal solution is an electrified mouse trap. The device works on animals with a high-voltage discharge, and it is odorless and easy to use. Whether you have to battle the rodents inside or look for an outdoor electronic rat trap, I'll give you some advice.
Proc
convenient rodent container
two-pack option for the best effect
Proc
convenient rodent container
Proc
two-pack option for the best effect
Top 5 Best Electric Mouse Traps
Buying battery operated mouse traps, or electronic mouse killers is a simple and reliable way to fight mice and rats. Wherever there is electricity, the electronic device will work without making noise and requiring minimal maintenance. The best electronic mouse trap allows you to reduce the number of rodents in a matter of days and does not harm other animals. Below, there's a list of electric mouse trap reviews for your convenience. Be sure to check them out and try.



1. The Best Electrified Mouse Trap: Victor Electronic Rat Trap (Top Pick)
No products found.
This device is extremely useful for getting rid of rats and mice. The trap works using batteries and quickly kills the rodents that get inside. A set of fully charged batteries can help to get rid of 50 rodents. The Victor electronic rat trap is also quite easy to install and use.
To get started, just put the bait in a special bowl, place the trap in a place with high rodent activity and turn it on. It doesn't require any chemicals or poisons to be used as well. When the rodent is inside, the integrated light will turn green, so you will find out easily when it is time to empty trap without constantly checking it. The lighting function not only notifies you of catches but also alerts you when the trap battery runs out by flashing red.
The device has a simple, minimalistic design. The lid is removable for easy access, so you can quickly throw the rat away without touching it. Once the trap is full, just turn it off and remove the cover. It is important to determine the location to position the device correctly.
Most electronic traps were not designed and created for use in open areas. Do not install the trap outdoors where it may be exposed to rain, cold or high temperatures. Follow the instructions for proper installation and use. This trap is intended for indoor use only. Install the device in the place where there are signs of high rodent activity.
Pros:
Cons:

easy to install and use;
doesn't require chemicals and poisons;
one set of batteries is enough to catch more than 50 rodents.
One set of batteries is enough to catch more than 50 rodents.
2. PestZilla 1 Humanitarian Control Zap Trap – One of the Best Electronic Mouse Killers to Try
Specifications:
Color: Black
Material: Plastic
Is Electric: Yes
Item Weight: 1.85 pounds
Item Dimensions LxWxH: 10 x 12 x 27 inches
Target Species: Mouse, Rat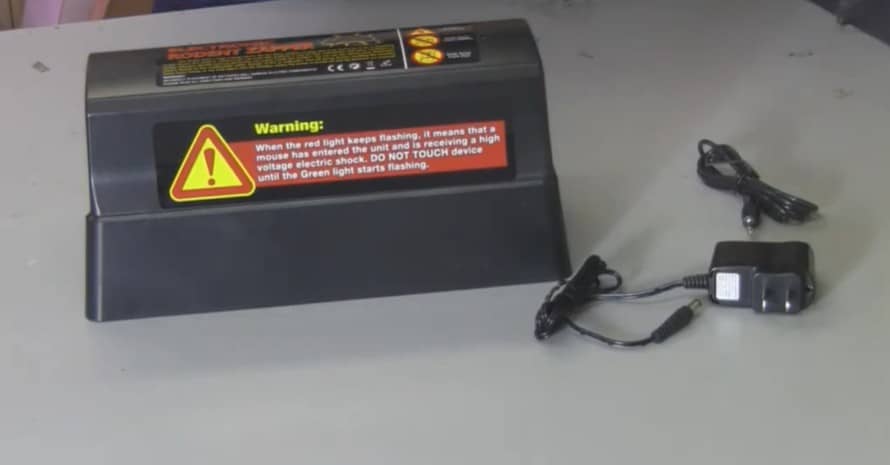 The PestZilla Zap trap is an extremely useful way to battle mice infestation. You just need to insert AA-size batteries or charge the device using an adapter. Don't forget to put the bait inside, so the smell lures the animal inside. As soon as a mouse or rat enters the trap, it'd be affected with 7000v shock that provides the rodent`s immediate death.
Also, the device has a special indicator to inform you the mouse was caught. Then you can easily pull out the container and throw away the rodent's body without even touching it. The battery or adapter charging lasts long enough to catch up to 100 individuals.
It is quite easy to install and use the device both inside and outside the house. Some people cover the trap with a plastic box so it won't be affected by the weather. Also, apart from the lightning indicator, the device has a sound alert to inform about successful rat catch. In addition, the trap is completely harmless when it's not charged or connected to electricity.
Pros:
Cons:

useful inside and outside the house;
catches up to 100 rodents;
easy to use.
3. Two-Minute Shocker Option of Classic Battery Operated Mouse Traps: Rat Zapper RZC001-4
Specifications:
Material: Plastic
Number of Pieces: 2
Item Weight: 1.72 Pounds
Item Dimensions LxWxH: 12 x 4.33 x 4.5 inches
Target Species: Mouse, Rat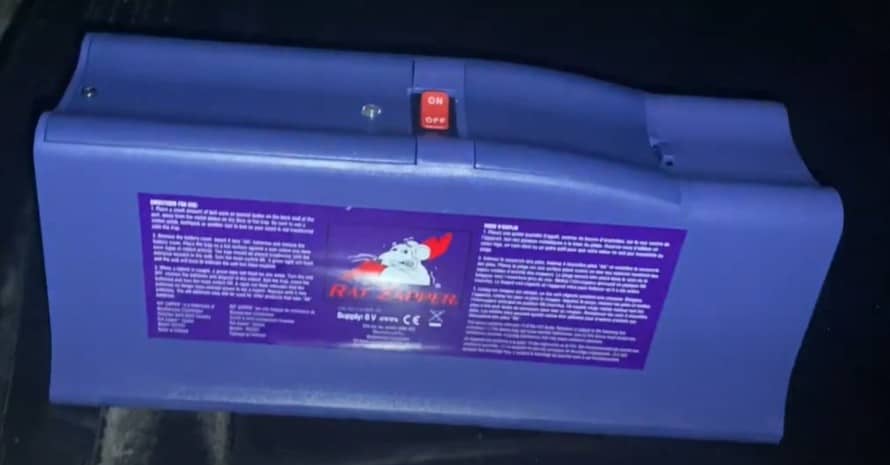 Zapper trap is a simple rat and mice trap that would be easy to handle. Rat Zapper is a standard electrified mouse trap. It looks and works like every other trap that works based on electricity or batteries, so all you have to do is identify the place of rodent activity and place it properly.
The trap is equipped with sensing technology, so once the rodent gets inside, the trap strikes it with 8000 voltage. The Rat Zapper trap is powerful enough to kill up to 100 individuals using only 4 batteries. Don't forget to put some food as bait inside the trap so the rodent would find its way to the device.
You may be confused about why I put this trap on the list since it works like many similar devices, but here's one aspect. Mice can restart their hearts after being attacked or affected by shock, so the shocking strike has to last for 2 minutes, at least. The Rat Zapper trap was designed to give you the best effect; therefore, it provides the needed 2 minutes of striking the rodent to increase the chances of killing.
It also has a lightning indicator that goes green every time a rodent gets inside. After seeing the signal, you can empty the container and install the trap again if needed. As you can see, this device is ultra-simple in use and works quite effectively.
Pros:
Cons:

simple working process;
high capacity;
convenient rodent container.

it isn't the best option for outdoor use.
4. Victor M250S No Touch, No See Upgraded Indoor Electronic Mouse Trap – The Best Electronic Rat Trap Pack
Specifications:
Color: Black
Material: Plastic
Is Electric: Yes
Item Weight: 1.12 pounds
Item Dimensions LxWxH: 6.3 x 3.2 x 1.8 inches
Target Species: Mouse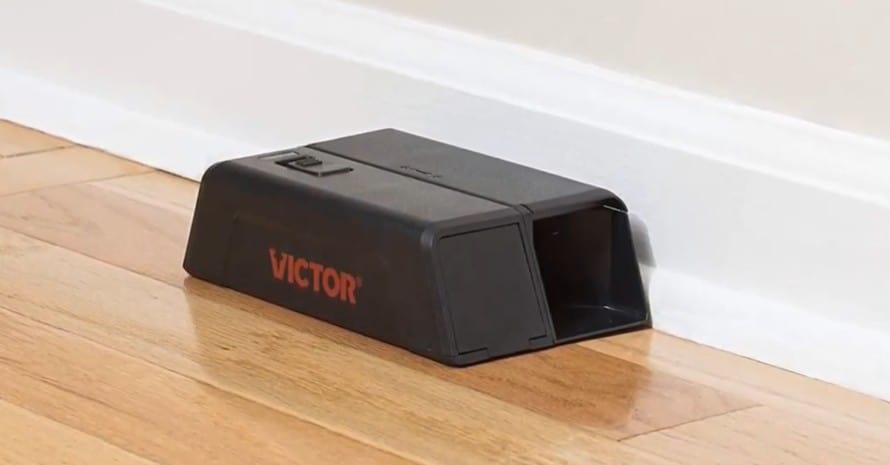 The Victor Electronic Mouse Trap M250S is a modern and effective way of fighting rodents. This device is safe for children and pets, but deadly for mice and rats. Installation of the trap is a straightforward process, but to make it harmless, you have to remove the cover.
Moreover, the trap is reusable and can be applied to catch more than 60 rodents. The Victor Electronic Mouse Trap M250S trap kills pests by striking a high electric discharge for immediate and humane mice removal. The trap is easy to bait and use, and it's also quite convenient to empty without touching the corpse of the animal.
For the Victor Electronic Mouse Trap M250S proper working, you will need 4 AA batteries. Insert the batteries in a special port near the entrance, and don't forget to put the bait inside the trap. To start the electric mousetrap, you must press the power button. Also, remember that this device has to be placed near walls and other places where rodents are most likely to show up.
Pros:
Cons:

two-pack option for the best effect;
easy to set and clean up;
fair price.

a bit small to hold a big rat or mouse.
5. Victor M2 Smart-Kill Wi-Fi Enabled Indoor Electronic Rat Trap: A Smart and Modern Way of Using Electronic Mouse Killers
Specifications:
Color: Black
Material: Plastic, Metal
Is Electric: Yes
Item Weight: 1.9 Pounds
Item Dimensions LxWxH: 12 x 12 x 12 inches
Target Species: Mouse, Rat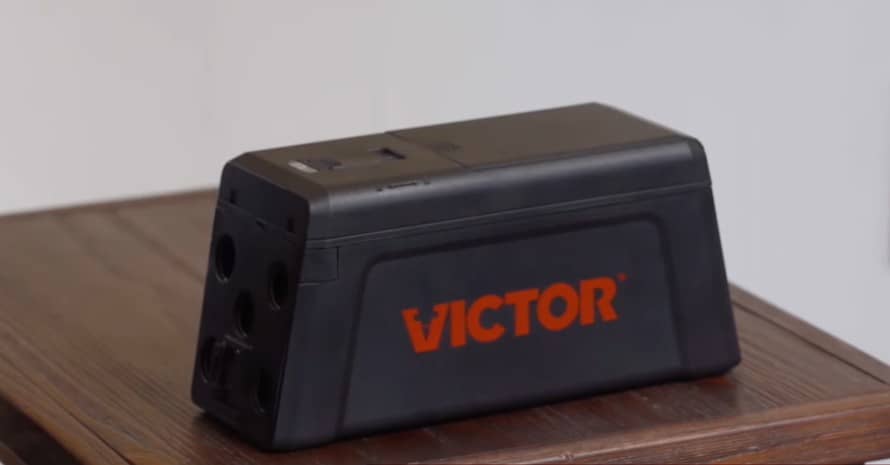 The Victor M2 Smart Kill trap uses Wi-Fi to alert you about catching a rodent. Moreover, it is very convenient to monitor if you use several traps around the whole house. Just connect the device to your gadget by using a special monitoring app. Don't forget to set up alerts to stay informed.
The trap was designed to provide amazing indoor performance. It's equipped with a high voltage strike system, a bait container, an immediate reaction, and a programmable alerting setup. To install the trap properly, insert four C batteries, and connect it to your mobile phone via a user-friendly app that is to operate. The app will inform you about the activity inside the trap and whether you need to clean it. The trap can deal with up to 50 rodents.
Pros:
Cons:

modern trap for killing rodents;
special app for monitoring;
simple installation.
Electronic Traps Buyer's Guide
Now, when you have several options to assess, I'd like to help you with some questions you might have.
What are electric rodent traps & how do they work?
The device looks like a simple plastic box with a bait. Some devices are supplemented with labyrinths for the rodent`s disorientation, but the simpler ones are the most effective. The smell of food attracts rats and mice, and when they enter the trap, they get a powerful electric strike.
A discharge of shock paralyzes and instantly kills a mouse. There are also devices that block the entrance to the trap, so even if a mouse restarts its heart, it still won't be able to get out. Unlike sound repellers, an electronic mouse trap kills a pest, rather than driving it out of the house.
What parameters to look for when choosing an electric trap?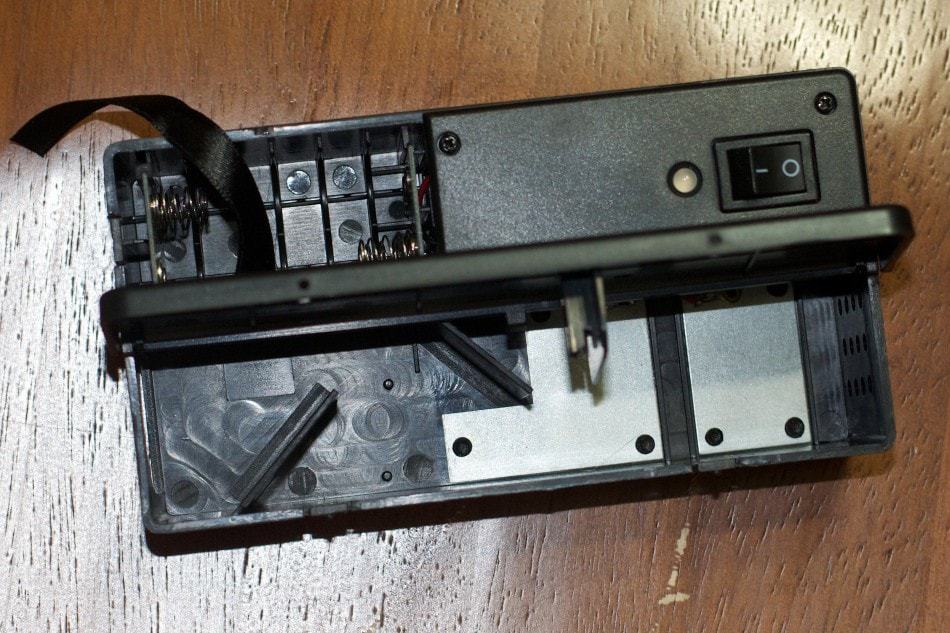 Users have many requirements for electronic traps. As an experienced pest control consultant, I can say that probably all of the electric mouse trap options provide reliability, durability, and impeccable work. If you have already picked a mousetrap, make sure to look through the model`s technical characteristics:
Single or multi-seat device. A single unit is enough for an apartment, but in a country house, it is better to take a rodent electric exterminator with a storage box;
No odors. Any aromas, including plastic, glue, can scare away pests. This is especially true for rats since these smart animals will not come to the foul-smelling equipment, no matter how much bait you'll put;
Power. Do not forget that rodents will try all devices by the teeth, so they can easily cope with thin plastic. The housing must withstand accidental mechanical stress;
Safety. If the plates are not protected from touching, a person can receive a shock discharge.
Efficiency. Always check for customers' reviews and decide whether the trap will work for your particular case.
Remember that one mouse showed up in your house always means that you'll have an infestation in a couple of days. Take care of your household properly, and don't hesitate to get rid of the pest immediately.



How to use a rodent trap: Common rules
The unit works as soon as the animal enters it. Most traps strike the pest for 1-2 minutes to provide 100% efficiency. Such imitation of an animal's heartbeat leaves no chance of survival, which provides 100% efficiency.
The principle of operation of the electronic mousetrap is extremely simple. As soon as the animal puts its paws on the trap, a discharge of 7000-8000v will strike it immediately. After this, the device becomes de-energized, and you can remove the corpse. Installation of the traps doesn't differ too much, but it's better to follow the instructions.
Electric vs poison traps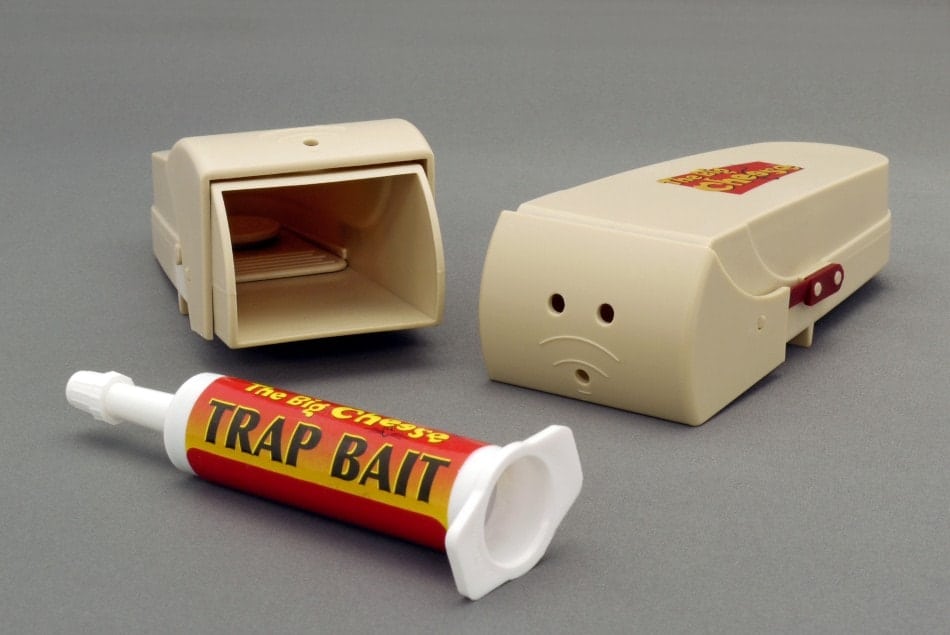 Once again, the choice of the mouse traps depends only on your decision. However, let's consider some advantages and disadvantages of both trap types. Poison bait traps are good for cases when there is a whole mice infestation. These types of traps use poison baits that work like a delayed bomb.
So, when one individual is infected, it brings the poison to its tribesmen. However, to get rid of the whole gang, you'll have to wait for several days and up to a week. Electric traps work immediately and can deal with up to 100 individuals within a day. Talking about the cons of the battery-operated trap, I can say that some mice and rats are smart enough to avoid it.
FAQ
What if you stick your hand in an electric mouse trap?
If it'd discharged, nothing would happen to you. Usually, these traps are safe after the rodent is caught, so you can easily remove it from the device. If you put your hand inside the recently installed trap, you'll be struck with high voltage.
How many volts does an electric mouse trap have?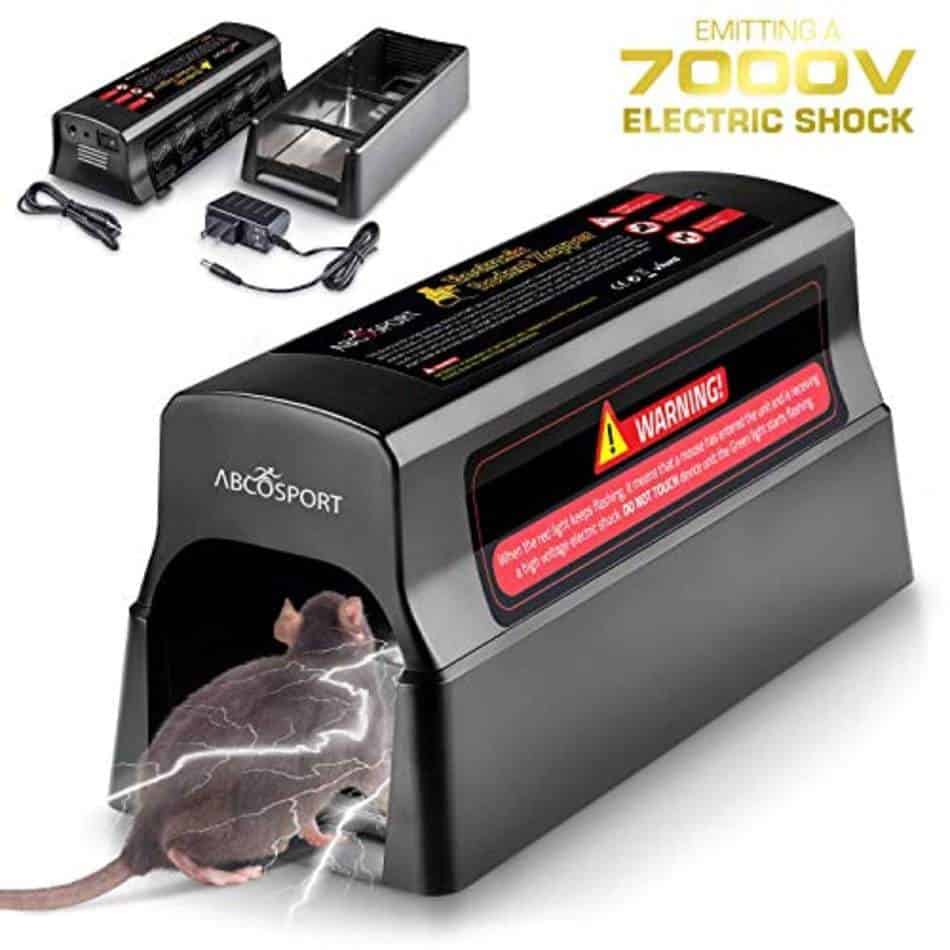 It depends on the type of trap. Most of them use 4 AA batteries, which are enough for 1500 voltage discharge. More powerful traps provide from 4000 to 7000 voltage strikes. Always be careful when installing the trap to avoid getting struck.
How to clean electric mouse trap?
To clean the electric trap, you have to turn the trap off first. Take an unscented, damp cloth, and wipe the plates of the trap. Don't forget to throw out the bait if there are any leftovers. After the plates of the trap are dry, recharge it with new batteries. Remember that you have to let the trap dry completely.
How humane is electric mouse trap?
First of all, killing is not a humane way of mouse control at all. Although, if you've settled on this way to get rid of the pests, an electric trap will be the most painless option to choose from. The strike is immediate, so the animal won't feel almost anything. However, some traps provide 2 minutes of discharge, and, unfortunately, the rodent might feel everything that happens to it in this short period.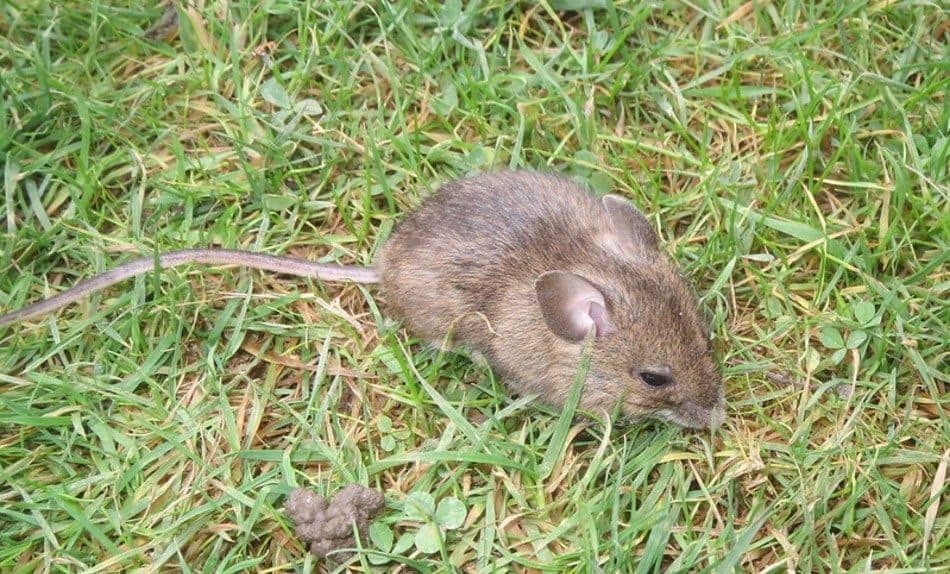 How to Find the Best Electronic Rat Trap: Overall Thoughts
When choosing the best electric mouse trap, consider how many individuals you're dealing with. Sometimes, it's better to spend a little on several traps and put them around the house. Also, follow the instructions carefully if you want the device to work properly.
Electronic devices are also quite a humane method to use. In an electronic mousetrap, a rodent dies under the influence of a high-voltage discharge. This provides a quick and guaranteed elimination of the pest, and the rodent does not suffer and dies instantly. And if an ordinary mousetrap can misfire, an electronic one gives a 100% result. The rodent gets inside, and the trap`s sensitive plates react to the paws of an animal, causing the strike rapidly.
I hope this guide will help you to get the most suitable option for the electrified mouse trap. However, if you still have any questions, you can ask them in the comments section below. Apart from that, I'd also like to ask you some queries. Have you ever tried using electric traps? In which situations did you use them? Please, share your experience with other readers and me.
References:
Rodents (Centers for Disease Control and Prevention, National Center for Emerging and Zoonotic Infectious Diseases (NCEZID)):
https://www.cdc.gov/rodents/index.html
Scent marking behavior as an odorant communication in mice (US National Library of Medicine
National Institutes of Health):
https://www.ncbi.nlm.nih.gov/pmc/articles/PMC2577770/
Rats and Mice (Country of Fairfax Virginia):
https://www.fairfaxcounty.gov/health/environment/rats-mice
Prevent rodent infestations (Centers for Disease Control and Prevention, National Center for Emerging and Zoonotic Infectious Diseases (NCEZID)):
https://www.cdc.gov/rodents/prevent_infestations/index.html
Mouse Control (Department of Health New York State):
https://www.health.ny.gov/publications/3206/
Why You Should Trust Pest Control Hacks?
We know that pests are nasty neighbors, and it can take months to eliminate them without the right approach. Our experts use their own experience to compile articles and guides that are introductory and informative. Our authors' opinions are independent and based on the results of practical testing of pest control tools. We do not notify manufacturers of testing of their products and do not receive payment from them for posting their items. Also, our texts are never submitted to company representatives for proofreading before placement. On the site, you will find exclusively objective ratings and reviews.