There are many reasons why people and rats are unlikely to coexist peacefully. In particular, rats tend to bite and scratch people occasionally when they feel threatened, which is dangerous because that's how some diseases are transmitted.
However, this is not the most common mechanism of infection. It's enough for a rat to run across your countertop where you prepare your food to contaminate it potentially. Finally, the little animals leave their droppings and urine around your property — another health hazard! The much-feared plague is transmitted by rat fleas that bite humans, too.
So how do you keep rats away?
Pros
safe for pets and children
intelligent sensor function
effective and long-lasting
Top 5 Best Rat Repellents
This section contains five rat repellent reviews in which I describe the pros and cons of each product. All the products fall into two categories, ultrasonic repellents, and spray. Read the Buyer's Guide below to find out more about these product types.



1. BRISON Ultrasonic Pest Repeller: An Effective Indoor/Outdoor Rat Repellent on a Budget
This product is an affordable and humane rat control solution that works by emitting electromagnetic and ultrasound waves that some pests perceive as threatening. These include rats and mice, as well as cockroaches, spiders, and even mosquitoes.
The ultrasonic rats repellent under review looks just like a small white plastic box that you plug into a socket and leave it there to work. You won't hear it and are very unlikely to experience any health effects. It's also completely safe for children and pets, and I haven't noticed it to cause anxiety in larger animals such as dogs and cats.
The design is straightforward and looks like you needn't worry about your kid eating some part of it. A power-on indicator is included for ease of use at night.
This product consumes 4 to 6 Watts of power and has an operating temperature range of -31 F to +135 F, meaning you can use it either indoors or outdoors. Unfortunately, the information provided by the manufacturer might seem confusing when it comes to coverage.
Although stated to cover up to 1,200 square feet, 1 repellent should be used in each room. Even so, it can take about 3 weeks actually to work, and chance are that it will attract more rats before driving them away. The repellent is very effective otherwise.
Pros:
Cons:

affordable price;
cheaper 2 and 4 piece packs available;
humane no-kill solution;

kid and pet safe.

confusing coverage directions;

takes time to work.
2. T3-R Triple High Impact Mice, Rat, Rodent Repeller: The Best Electronic Rat Repellent
Specifications:
Scent: Unscented
Material Feature: Non-toxic, chemical-free
Item Weight: 9.6 Ounces
Item Dimensions LxWxH: 4 x 4.75 x 4 inches
Target Species: Rats and Mice
Just like the previous product, this repellent works by emitting ultrasonic tones that the human ear can't hear, but rodents perceive it as threatening and try to avoid. However, it has a greater coverage for outdoor use (up to 6,000 square feet). It's also safe to humans of all ages and larger pets, whether indoors or outdoors.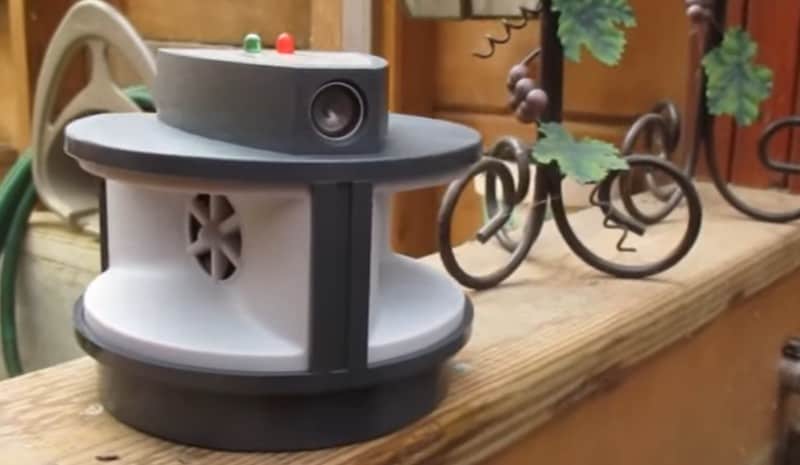 The key advantage of this model is that it features three speakers rather than one, all transmitting in different ways for maximum efficiency. There are three operating modes based on the speaker of choice, namely Trans, Ultra, and the most powerful Duo mode. You can also test the wave generated to find out whether the device is working correctly.
The device comes with a long enough 6-feet power cord for efficient places but takes up more space than the previous model.
Pros:
Cons:

extremely effective;
three speakers for maximum coverage and effect;
large outdoor coverage;
safe for pets and children;
doesn't kill rats.
3. Eco Defense Mice Repellent: An All Natural Rat Repellent
Specifications:
Ingredients: 100% Natural Essential Peppermint Oil
Eco-Friendly and Safe Product
Item Weight: 1.17 pounds
Item Dimensions LxWxH: 10.91 x 7.4 x 3.86 inches
Target Species: All Mice and Rodents
This product comes in an easy-to-use formulation where a liquid based on essential oils is sprayed around your property. The essential oil blend is known to deter rats, mice, squirrels, and raccoons. Its primary ingredients are castor, peppermint, and cinnamon oil.
What the repellent does is keep unwanted visitors away rather than kill or harm them. It's also safe to use around pets and children. The only problem with this formula is that it can leave a sticky residue on your furniture, and the soap in it might damage some coatings. Generally, however, it's an effective and safe topical solution that you can re-apply as often as you need.
Pros:
Cons:

cheaper than most natural repellents;
all-natural formula;
effective if reapplied often;

humane;

safe for pets and children.

sticky and non 100% furniture-friendly.
4. Natural Armor Mice Repellent: Organic Essential Oil Rat Repellent That Works
Another excellent product in the natural spray category, this repellent relies on the smell of organic peppermint oil to keep rodents away without harming them.
One of the main advantages of this formula is that it has a pleasant smell that doesn't overpower you. This is rare with sprays that are meant to deter rodents. It's also completely safe for children and pets other than mice, rats, and the like. Although pricier than the previous option, it's safer to use on various surfaces as it doesn't leave any visible residue.
The spray bottle works perfectly fine with no signs of leaking or clogging.
Pros:
Cons:

highly effective;
organic formula;
safe for humans and pets;
no-kill solution;
nice smell.
5. Rodent Sheriff Pest Control: The Best Rat Deterrent for Your Car
Specifications:
Scent: Peppermint
Item Volume: 16 Fluid Ounces
Item Form: Oil,Spray
Item Weight: 1.47 pounds
Item Dimensions LxWxH: 10 x 4.25 x 3.5 inches
Target Species: Mice, Roaches, Raccoons, Other Rodents
This spray targets multiple species besides rats and other rodents, including raccoons, roaches, and even ants, which can be a great bonus for those who suffer from the tiny pests. It boasts a natural plant-based formula with peppermint oil as its main ingredient. SLS is also included, which shouldn't frighten you since it's safe as a surfactant/detergent.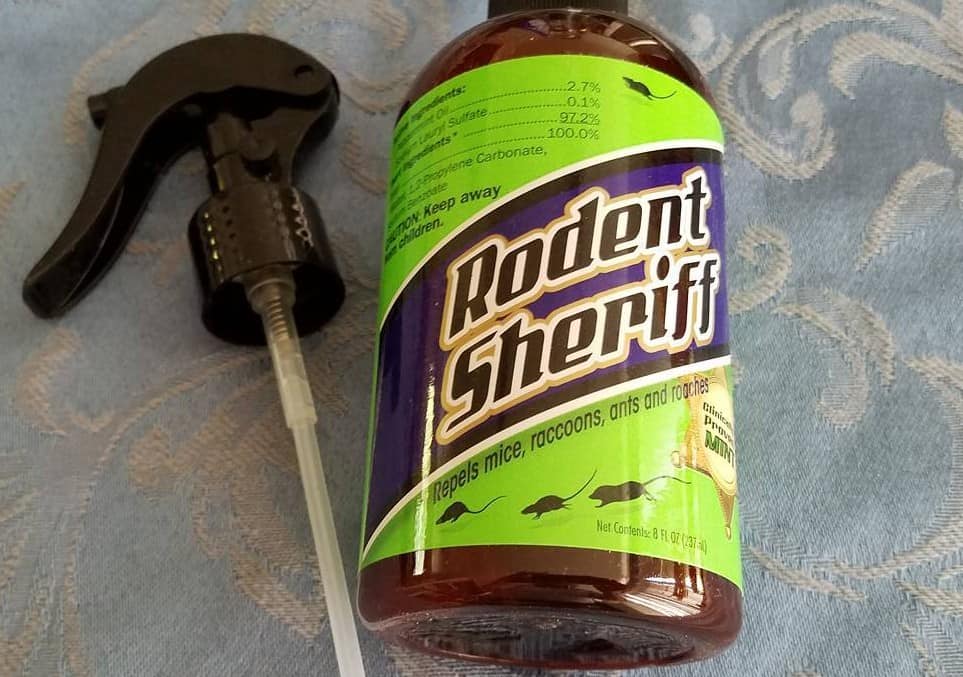 Unlike the above products, this spray comes in two 8 oz bottles, which is probably meant to make the process easier as they fit your hand better. Unfortunately, the nozzles are not the best designed once I've seen as they tend to wet your fingers.
The product is otherwise very easy to use and works well to keep critters away. I also find that it lasts longer than most natural sprays without leaving any residue, so it's a good solution for hard-to-reach areas like around or inside your car. As a bonus, the product has a very simple minty smell rather than the intense pesticide aroma that most formulas have.
Pros:
Cons:

effective and long-lasting;
natural formula;
great smell that doesn't linger too much;
humane;
kid and pet safe.

leaky nozzle;
could be cheaper.
Buyer's Guide
Just in case you've been wondering what is a good rat deterrent and which solutions might turn out to be a failure, here's a brief overview of the most common rat eradication techniques.
Traps are widely accepted as easy-to-use, cost-effective tools that help to keep your property rodent-free. These come in various shapes and designs. Importantly, some traps are humane, meaning that they leave the rat alive and safe, while others simply kill the animal. Some even make it a slow, painful death (glue traps are probably the most common example).
Whether this is acceptable for you depends on your idea of humane animal treatment and the laws that are in force in your area. However, I believe that today's no-kill solutions work well enough to give up deadly traps unless the problem is severe.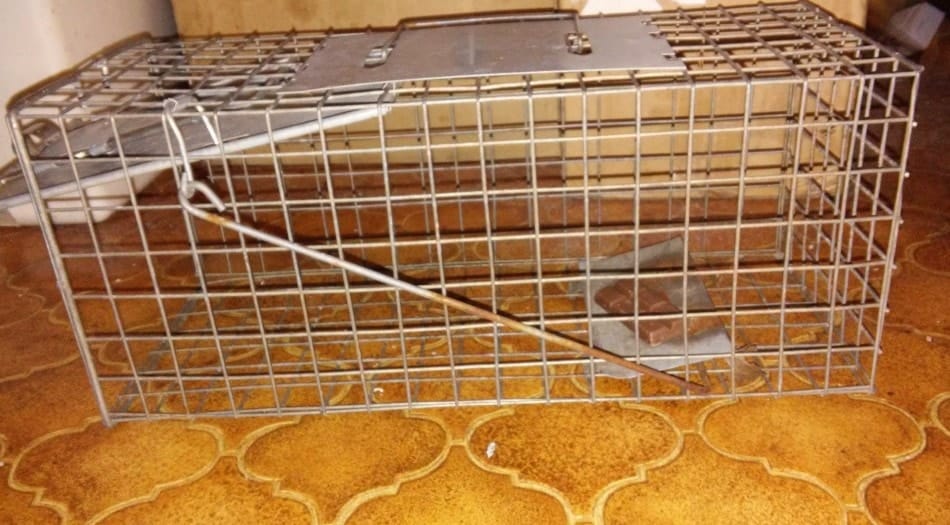 Rat poison is another option if you are determined to go nuclear. Yet, it has a number of obvious downsize, such as being dangerous to your pets, even if they are not rodents and young children who can ingest it. That's why many people prefer less harsh solutions nowadays, in particular, if there's a little one in the house.
If you'd like to send the rat packing rather than killing it, you should concentrate on what repels rats, that is, the smells and sounds that trigger flight reactions and cause rodents to avoid the area. There are two major groups of such products on the market, ultrasound deterrents, and repellent sprays.
Ultrasound rat deterrents also referred to as electronic, work by emitting a sound tone above the human's hearing threshold. We humans generally perceive 0.03 to 20 kHz, while rats are sensitive to sounds at 1.5 to 70 kHz. It's thus typical for an ultrasound deterrent range to start just above 20 kHz.
You might be wondering now whether it's a real pet-safe solution since it's a common fact that cats and dogs have a wide hearing range too. Generally, bigger pets are likely to hear this signal, but it probably won't bother them unless it's really loud.
I suggest that you should always check reviews before buying such a product because pet owners usually mention any unwanted reactions in their furry friends. As for people, this kind of device is safe at any age, even if used 24/7. The bad news is that such deterrents can be pricey given that they don't normally work through walls, and you might need many.




Rat deterrent sprays can be more or less "chemical" depending on what components they rely on to keep rats away. Just like with poison, harsh compounds may be unwanted near children and pets, so most consumers look for natural or even organic formulas.
Please mind that organic refers to how an ingredient was grown rather than how "pure" the whole formula is, so this kind of advertising can be misleading. Be sure to read the Active Ingredients section of the label. Most commonly, natural rat sprays that are safe for children and pets use essential oils that smell offensive to critters.
These include peppermint, cinnamon, and, sometimes, cloves. Please remember that it's one of the many dangerous myths about essential oils that they can't cause allergic reactions, so make sure you don't have a sensitivity to any of the components before using a spray.
The key benefit and also the main disadvantage of sprays is that they are a topical formulation, meaning that you can target a specific tight corner that can be hard to reach for ultrasound device. Still, you might need to re-apply them more often that you'd like to. This is especially true for outdoor use, where rain will immediately wash the spray away. It's probably not the best option for larger properties where rat infestation is massive.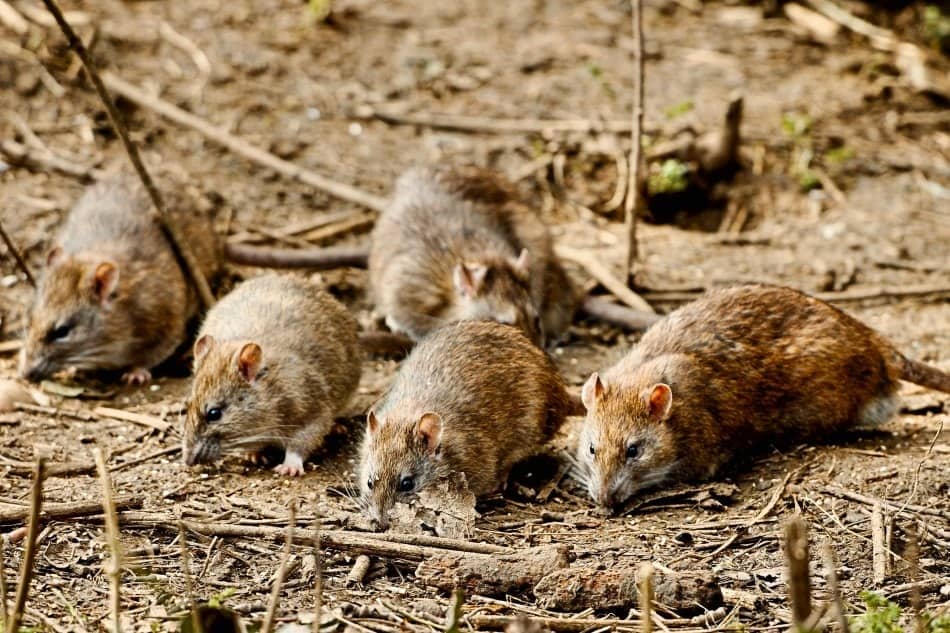 FAQ
In this section, I'm answering some of the most popular questions that people ask when looking for the optimum rat repellent. Feel free to post more in the comments section if you want to know something.
Which is the best rat repellent for car?
Since ultrasound devices are unlikely to work in the cramped, enclosed space with many obstacles that exists inside a car, the best approach would be to use a safe spray in every corner where rats are likely to appear. I long-lasting yet natural formulas that have a nice smell, such as Rodent Sheriff Pest Control above. Make sure the product doesn't feel sticky when applied.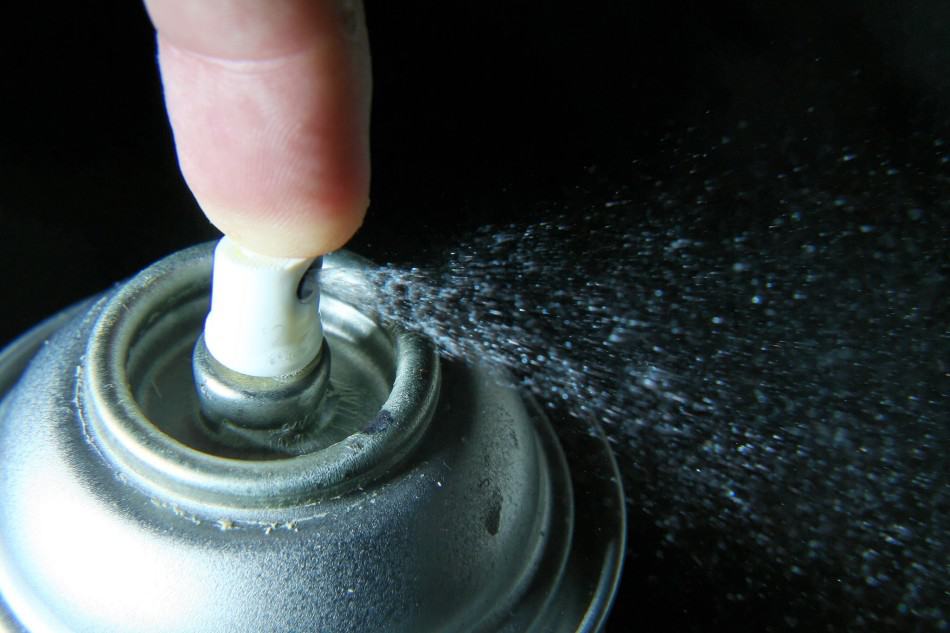 What frequency repels rats?
Any tone that's within the animal's heating range will act as a deterrent. With rats, it's normally 1.5 to 70 kHz. However, most ultrasound devices start at about 25+ kHz in order to make the signal unperceivable to us humans. 25 to 65 kHz is probably the most common specification. Anything above the upper limit or below the lower threshold will go unnoticed.
What smell keeps rats away?
Like most animals, rats don't like the smell of peppermint oil and castor oil. Cinnamon oil is often added to deterrent formulation to enhance the effect. Other pungent natural smells that might help include eucalyptus oil and citronella oil. Rats are also afraid of predators' smell, so feline or raccoon hair or urine might help.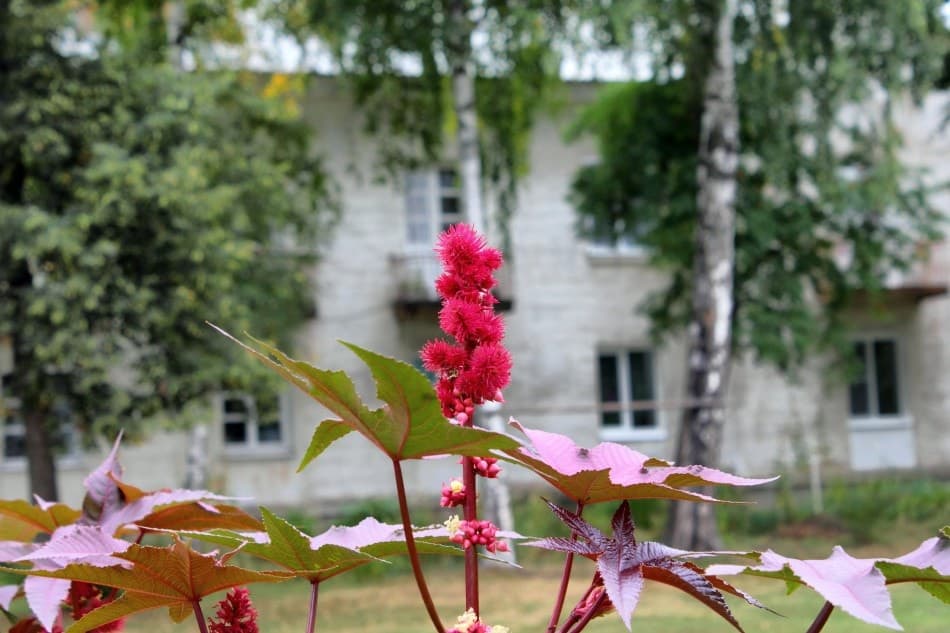 Takeaways
"What is the best rat repellent?" is a question, the answer to which depends on a number of factors. These include whether you're going to use it indoors, outdoors, or both, and how big your property is.
Speaking of true repellents, that is, no-kill humane solutions, ultrasonic devices, and natural sprays based on essential oils work best to keep rats away. The former mainly vary in coverage and effectiveness, while smell and texture are crucial when it comes to the latter. Some people really can't stand the smell of peppermint or cinnamon oil, while others love it.
Which type are you? Share in the comments if you've tried natural deterrents already!
References:
What Is Sodium Lauryl Sulfate (SLS)? (Gerhard Whitworth, R.N. Healthline Media a Red Ventures Company):
https://www.healthline.com/health/mens-health/dry-hair-men#summary
Essential Oils (National Institute of Environmental Health Sciences):
https://www.niehs.nih.gov/health/topics/agents/essential-oils/index.cfm
Debunking Dangerous Myths About Essential Oils (American College of Healthcare Sciences):
https://info.achs.edu/blog/debunking-dangerous-myths-about-essential-oils
Why You Should Trust Pest Control Hacks?
We know that pests are nasty neighbors, and it can take months to eliminate them without the right approach. Our experts use their own experience to compile articles and guides that are introductory and informative. Our authors' opinions are independent and based on the results of practical testing of pest control tools. We do not notify manufacturers of testing of their products and do not receive payment from them for posting their items. Also, our texts are never submitted to company representatives for proofreading before placement. On the site, you will find exclusively objective ratings and reviews.