Rat problem is something I have to deal with almost every day. People have been suffering from these tiny but vicious creatures for ages. Bubonic plague in the Middle Ages did not begin with cats. Rats continue to mess around at the warehouses, stores, libraries, private apartments, and homes. You wouldn't even believe where I caught rats for my clients. Rats can be a disaster for the entire field of crops. And if you still underestimate them, rat infestation may turn into a huge problem really quickly.
Being a professional entomologist is my true call, and I will never change my mind. As long as I can help others to improve their lives by getting rid of rats or any other menace, I am completely happy. This is why I want to share my experience here with you. And believe me, when we talk about rats, you'll need all the help there is. It is impossible to kill all the rats on Earth, and besides, you don't need to do this. All you need is to get rid of rats at your place and forget about this problem. Rat traps I mentioned here I checked myself. I share my own thoughts about them, and if you don't agree, that's absolutely ok with me, just do it in the comments below.
Top 7 Rat Traps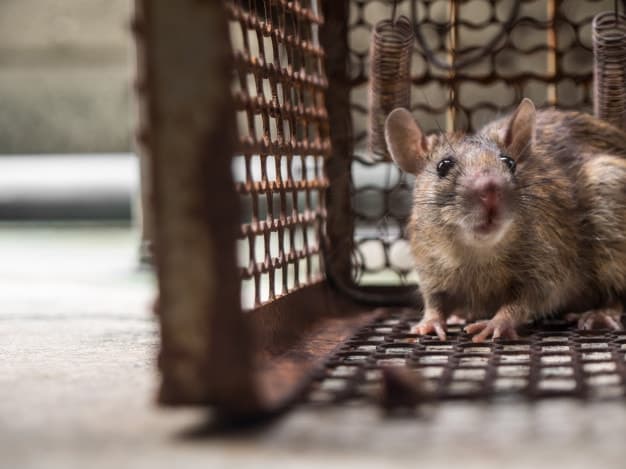 I mention only 7 rat traps that I believe are helpful. However, this list can be extended with other prime products. There are many rat traps on the market, and you can make your suggestions as well. As for these traps, I personally checked them out and want to tell you about them in detail.
1. Victor Metal Pedal Rat Trap – Best Snap Trap Among Rat Traps That Work
Victor Metal Pedal Rat Trap brings back the good old feel of Tom and Jerry classic cartoons. You have definitely seen these traps before. They have a wooden base and a metal pedal. After the rat finds the bait, the metal pedal is triggered, and the kill bar immediately falls, killing the rodent. This trap is manufactured by Victor Company that develops various repellents, electronic, live, and snap traps for rats.
The trap is 3.5 inches wide and 5 inches long. It is comfortable to place somewhere in the corner or a place often visited by rodents. I recommend you to put it somewhere unreachable for small children, as it can be dangerous for them. This trap is eco-friendly, as it does not contain any chemicals. It kills rats in an old-fashioned way. You also need to come up with the best bait that will attract gnawer.
Pros:
Cons:

Eco-friendly;
Affordable price;
Classy design;
Durable.

You have to hide it from small children.
2. Kensizer Small Animal Live Cage – The Best Humane Rat Trap
Kensizer Small Animal Live Cage actually works well for chipmunks and hamsters, apart from rats and mice. It locks an animal in the cage, and you can decide what you want to do next. Usually, this trap is used outdoors, but you can take it inside your house as long as there is enough space for it. The product is provided by Kensizer, the company that created traps and helpful tools for the garden.
You can choose the size of the trap among three types. I suggest you buy a smaller one, as you don't need big traps for home use. This trap offers you the best way to catch a rat, so you can release it later, somewhere at a safe distance. Make sure you don't release it close to your home. The cage is eco-friendly as well and reusable. It is also aluminium-based which means it's light-weighted and transportable. After the trigger is touched by a rat, the cage is closed.
Pros:
Cons:

Made of high-quality materials;
Traps rats without killing;
Works on numerous small animals;
Reusable;
Light-weighted.

Requires enough empty space.
3. Victor Electronic Rat Trap – The Best Electronic Rat Trap
If you are looking for one of the most effective killing machines, Victor Electronic Rat Trap is your choice. It kills over 50 rodents with a pack of 4C batteries. And the death is merciful: rats are killed in a second by high voltage. They can't escape from the cage once it is closed. The trap was developed by Victor Company, the famous American trap manufacturer. It was highly evaluated by the audience and critics.
This trap is considered to be more human than a classic snap one, as it kills immediately. The trap is reusable and made from light-weight material. You have to put the bait inside, right on the metal plate. Once the rodent catches the bait, the trap closes and delivers 7000 volts for several minutes. Don't let children touch the trap as it may be dangerous. You can put it both indoor, and at the shed, garage, or the basement. And you may need to change batteries quite often.
Pros:
Cons:

Eco-friendly;
Kills rats immediately;
Reusable;
Easy to carry.

Dangerous for kids and pets.
4. Rugged Ranch Rattr The Ratinator – The Most Effective Rat Trap Of Multiple Use
According to the official description of this trap, Rugged Ranch Rattr The Ratinator can catch not one, but the hordes of rats. I have never caught swarms of rats with this cage, but I can suggest it for people who need to catch numerous rats. There is no poison inside, and you don't kill rats unless you want to. This trap only locks them inside, so you can easily transport the animals and throw them away. Take them as far away from your home as you can.
Rugged Ranch Rattr The Ratinator was created by Rugger Ranch, the company that specializes in cages and traps. The pack weighs 8.8 pounds only, and it is transportable. It is perfect for both indoor and outdoor use. The cage does not contain any toxic materials, and you can easily reuse it after washing. It is not big, with 16.5 x 26.5 x 6 inches size, and all you need is to find a place for it and put the bait inside.
Pros:
Cons:

Eco-friendly;
Does not kill rats, only catches them;
Reusable;
Kids and pets friendly.
5. Catchmaster Baited Rat Glue Trays – The Best Glue Rat Traps
Catchmaster Baited Rat Glue Trays are a great deal for savvy people who have mice, rats or even snakes in their houses. These trays are family-friendly and do not contain toxic chemicals. Traps are disposable and convenient to place anywhere across the house. The product was created by Catchmaster, one of the rat traps top sellers. They promise high quality of the product that is made in the US.
I personally like this trap because of the shape it can be folded into. While rats are quick and small, they do not run across the room often. They prefer to crawl and hide from people in areas that are hard to reach. And glue traps were made for such cases. You can place them in tight spaces and areas that are hidden from sight but can be populated by rodents. These traps work for small insects as well. With it, you can catch roaches and spiders, crickets and other pests.
Pros:
Cons:

Light-weight;
The shape is changeable;
Does not contain chemicals;
Disposable.
6. Pest Control Rat Traps – Professional Rat Traps For Your House
Pest Control Rat Traps are good for outdoor and indoor use. They are reusable and act quickly and deadly. You may compare these traps with classic snap traps, but these are more powerful. The product is made by Kat Sense, the company known for its rat traps. You can pick whether you want a set of 2, 6, or 8 traps to order at once. I recommend you to try a 6 traps pack if you have more than one rat visiting your house, and less than a dozen.
The trap is made of high-quality steel. It is reusable and washable. This product does not break the skin of the animal and does not leave the mess in your house. The pedal on the trap is sensible and strong. Once the rat is there, it immediately triggers. The company offers you a guarantee with a 100 percent return of the money.
Pros:
Cons:

Stylish design;
Savvy pack offer;
Durable material;
Toxic-free;
Family-friendly.

Costs more than the average rat trap.
7. Hoont Walk The Plank Bucket Mouse Trap – The Best Outdoor Rat Trap With 2 Ramps
Hoont Walk The Plank Bucket Mouse Trap is a unique item on the list. It does not look like other traps. It is more of a ramp that leads to the bucket. The rat climbs the ramp, which throws it to the container without any way out. Hoo Company made the product that became one of the best choices at the store. If you are looking for the best rat trap, you can pay attention to this creative solution.
It is one hundred percent safe for everyone. You can put it around the house, without worrying about chemicals or glue, or traps that may harm your fingers or your children and pets. There is a magnetic system inside the trap. The trap is reusable and durable. There are 2 ramps in the pack. You have to put them in different places to catch all the rats that run across the house.
Pros:
Cons:

Does not kill rat, only traps it;
Family-friendly;
Great for outdoors and indoors;
Material of good quality.

Does not kill rodents bigger than rats.
Detailed Guide On Rat Traps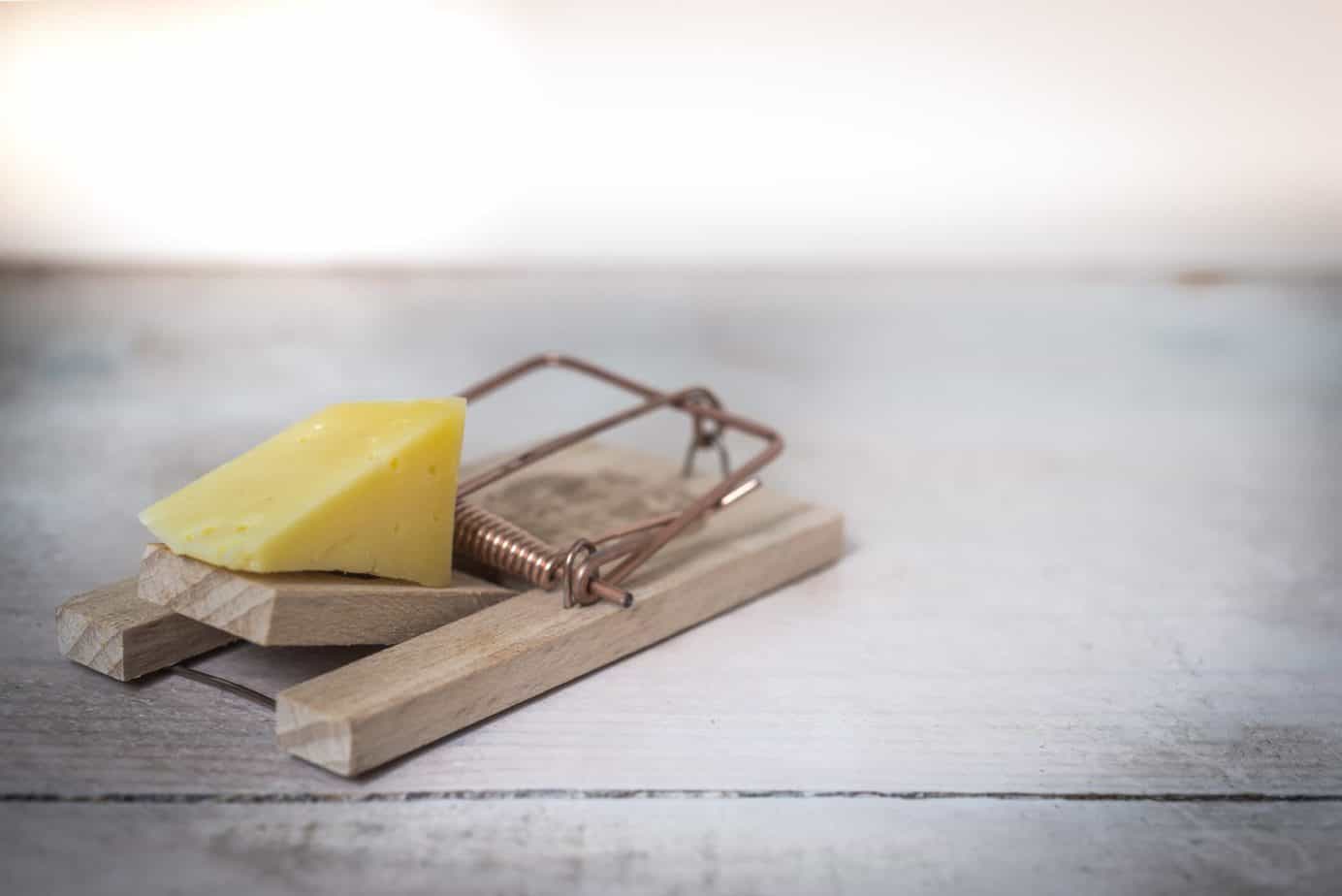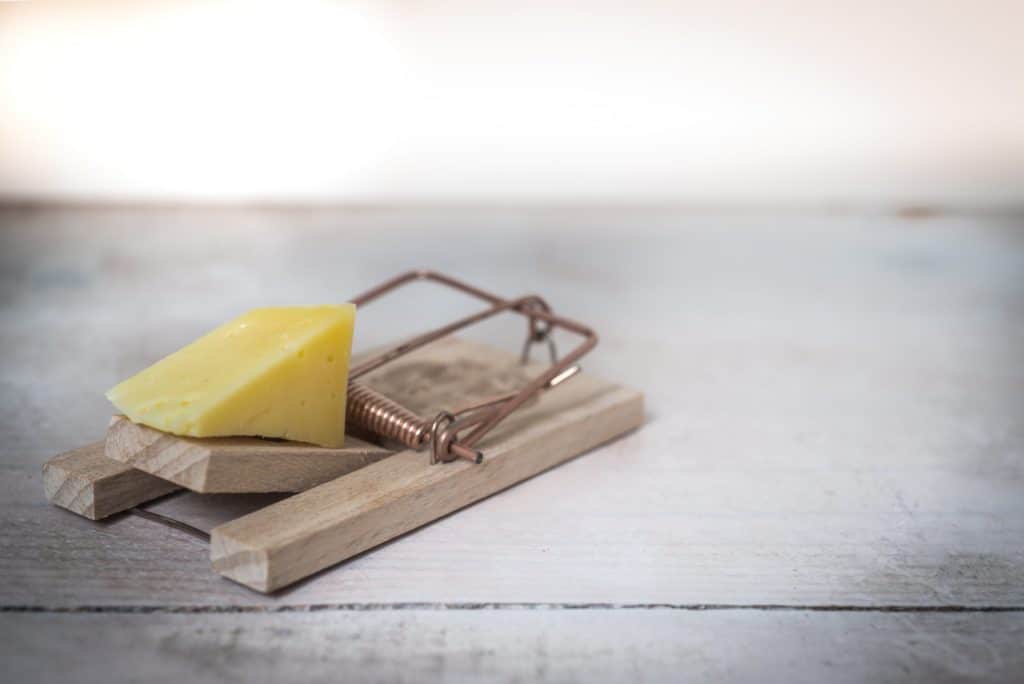 The most popular question among my clients is "what to bait a rat trap with?". This question is extremely important since almost all traps work with the help of the bait. So, here is my top list:
Chocolate Lures. Rats are extremely attracted to this bait. Lures were specifically created to stay attractive to rodents even outside, without losing its flavor and aroma;
Peanut Butter. This one is the most wide-spread bait across the USA. You may already have tried this bait. It is a kind of a cliche bait, and yet it works. Everyone has peanut butter, so there will be no problem in making this trap bait. Many people would call it the best bait for rat traps. And why not? The trap is not toxic, and even if your pet accidentally eats it, it won't be a problem;
DIY baits. You can try to lure the rat with food from your house. They find it delicious anyway, or they would not dwell in your home. You can offer vegetables, dog food, meat, and so on. Just don't try to use Ratatouille film to get ideas from there, as rats are not usually attracted to exquisite cuisine, and movie directors probably did not have an idea to show the best ways on how to lure a rat in a trap. Cheese is not actually that attractive for rats, as you may learn from numerous cartoons.
Related Post: 7 Best Ultrasonic Rodent Repellers.
Brief Instruction On How To Set A Snap Trap Correctly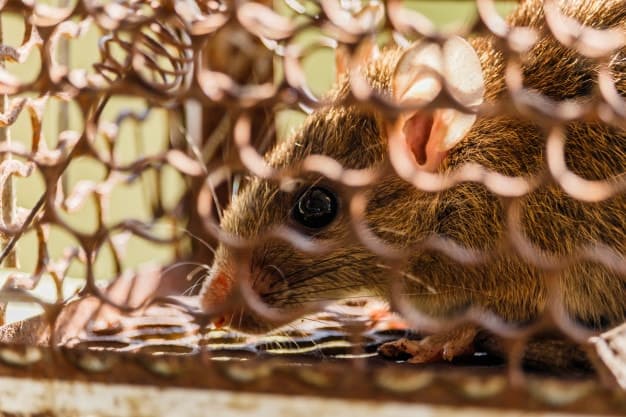 Now, let's move to another important problem I want to talk about. Snap traps may be effective, but still useless if you don't know how to set them. Without the proper knowledge, you may actually harm yourself. So, here are my top tips on how to set a rat trap correctly:
I recommend you to put the lure under the trigger, not on top of it. Once you touch the trigger, you can actually get hit or worse by some over-sensitive mechanisms. Put the bait directly underneath the trap. The rat will touch the trigger anyway;
If you have the snap trap with the trigger that can be arranged, making it more sensitive. This way, none of the rats will escape, even those that weigh like feathers;
Don't you use poison as a bait! Once you do it, the rat will die somewhere inside the walls, and it will be the real problem to get it out;
Place the trap close to the walls. Find the place where the rat is hiding and put the trap somewhere near.
Few words on the homemade rat trap. I know that many of you would ask why to bother if you can easily create some kind of trap yourself, whether it is cheese on the rope or homemade poison. None of these works. I have already warned you against using rat poison inside, as the rat may die in some unreachable place, as for the rest homemade recipes, almost all of them are ineffective. You can try a few if you only have one or two species:
Sticky trap. You may put the glue on the cardboard and place it near the wall. Make sure your children or pets will not get there too. There is no point in placing this trap outdoors, as the glue will be washed away. If you catch a rat there, you will have to throw away the cardboard;
Bucket trap. You will have to use the wooden stick wide enough for a rat to climb over, and peanut butter as bait. Put it on top of the stick. Now put this stick to the bucket with water. The rat will climb to get the snack, and will fall down in the water;
Milk bottle trap. Use the bottle from the milk. Pour the oil inside for the walls of the bottles get slippery. Put the bait inside the bottle. Now place this trap somewhere near the area of the rat's habitat and wait.
FAQ On Rat Traps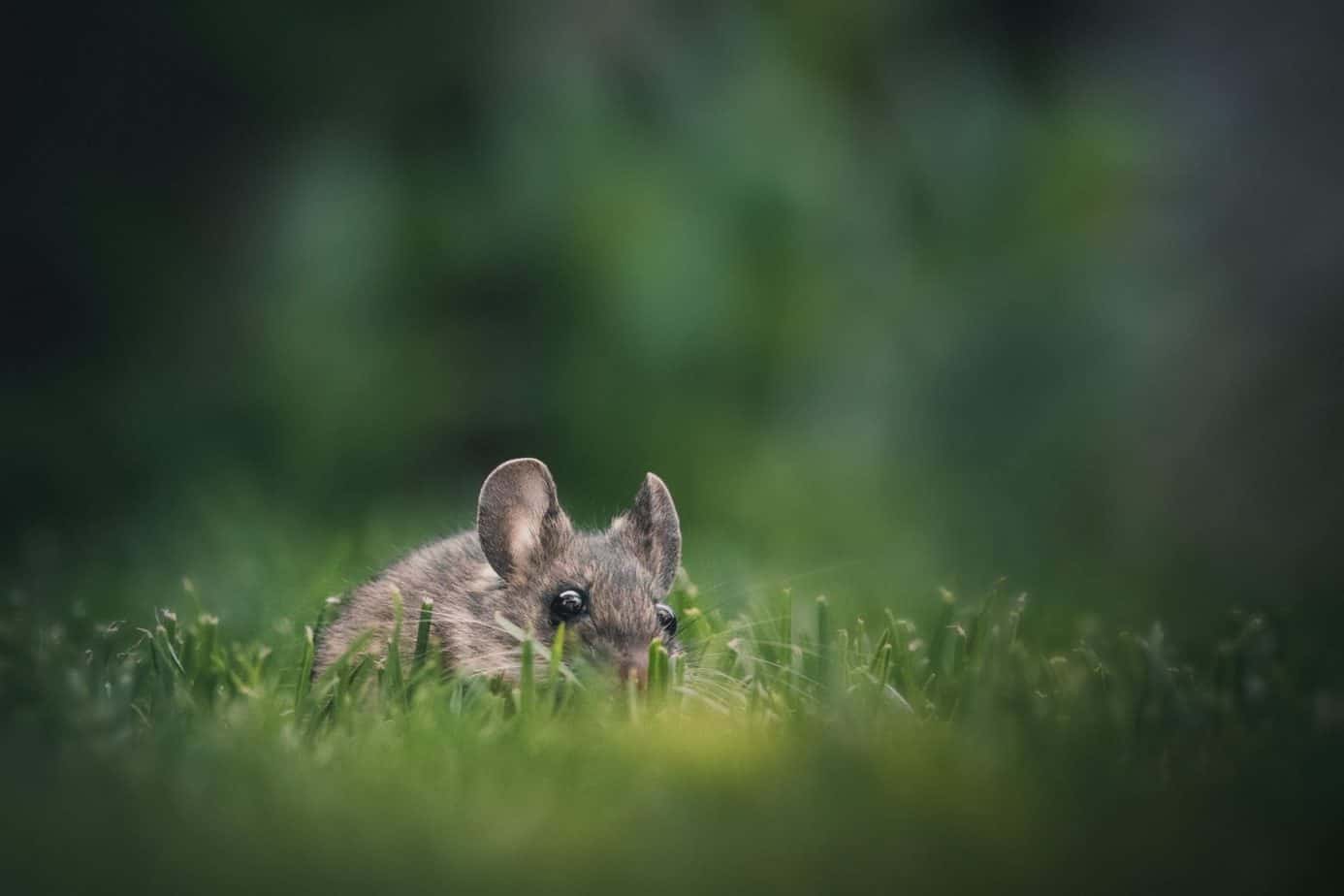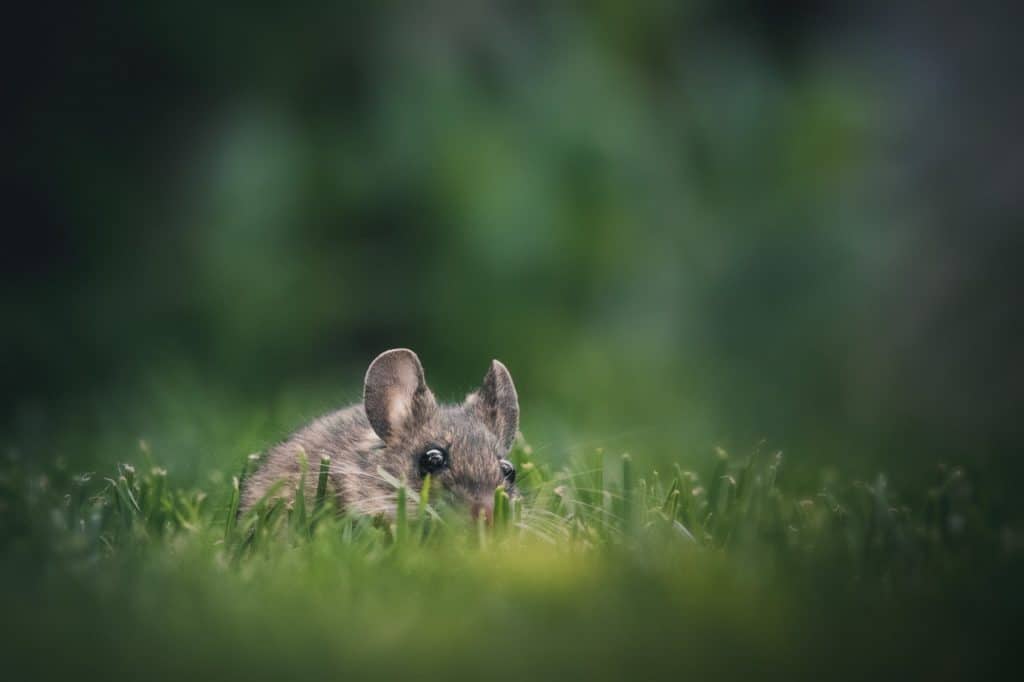 What are the best rat trap manufacturers?
I have already named a few on the list. But the question is a bit subjective, as there are hundreds of great companies that create rat traps. However, my favorites are:
Victor Company makes the deadliest and most effective traps from durable materials. Check out their electric traps, they are totally worth their money;
Catchmaster makes removable and savvy traps. I like glue trays the most because I can fold them into the shape I need;
Kensizer offers the most humanized way to get rid of rats. If you don't want to kill them, you can trap them and let them go somewhere far from your home or some other people's houses.
What are common rat trap types?
If you open Wikipedia, you will find a little bit messy and chaotic description of rat traps. I'd like to give you my own list of traps. There are only three main types of traps when it comes to the place you put it:
Outdoor rat traps that are beneficial for fields and areas close to the house, but useless at home;
Indoor rat traps that may be helpful inside the house, but can fall apart outside;
Outdoor and indoor traps that are equally good outside and inside.
Well-known types of traps:
Electric;
Snap;
Cage;
Glue;
Ramps.
Are there rat traps that don't kill?
Yes, of course. There are numerous rat traps that don't kill the animal. It is up to you whether you want to kill a rodent or not. They are called live rat traps. You may find them on my list above. These traps simply lock down the rodent inside the cage or bottle or some other place that they can't escape. You can always open the cage and throw the rat away. Don't make a common mistake and release the cute little rat close to your home as the infestation problem will not be solved.
What food is the most delicious for rats?
It may sound like you want to call the rat on a date, but the thing is trapping the rat is a process that requires all your attention as you may have already noticed from each of my rat trap reviews. You have to learn your enemy and know what bait is the most delicious for them. On average, rats prefer:
Peanut butter;
Chocolate;
Bacon;
Dried fruit;
Hot dogs;
Gumdrops;
Dental floss;
Nuts, if it's a black rat;
Snails;
Berries.
Brown rats prefer sweets and meat, while black rats eat berries, fruits, snails, and even insects. Find out what kind of rats you have to deal with. You may want to know what rats prefer to eat before arranging the trap. Be careful with your fingers while you are putting the bait in the trap.
What kind of food rats do not like?
Rats prefer to avoid food of big sizes. It is common for all animals. They don't eat food that is bigger than them. Rats are not that attracted to cheese, as we have discussed already. Rodents prefer to eat food that smells. They are looking for something to eat using their noses. If you want to create a proper bait, you have to make sure that it has a strong odor. However, rats do not like mint and its smell. You can plant this beautiful herb in your garden to secure yourself.
Is it possible to avoid infestation?
You can start by securing your home. Cover all the holes in the walls and pipes. Before you do this, make sure there are no rats in the walls already. Otherwise, you will have to leave with dead rats decomposing behind your walls. Sounds not as pleasant, right? You can also read this brief description of rats and mice and the danger from them.
I strongly advise you to monitor your own habits. You can't leave food on the table to attract rats and other creatures. This is just a simple rule you have to learn by heart. If you really don't want rats in your house, you have to keep your house clean.
The Choice Is Yours
If you still don't know which rat trap to use, I recommend you to make a list of pros and cons on your own. Read my reviews, visit the page of the product, check out other buyers' reviews. I suggest you pay attention to:
The reliability of the trap;
The price;
The way that trap offers to get rid of rats;
The company-developer.
You don't have to decide in a second. Learn all your options, and if you want to make sure you'll catch the pest, order several traps. You can try different traps for indoor and outdoor use. Don't forget to share your impression on the product here, in the comments. If you have tried any other trap you want to suggest, you are welcome.
References:
How do rats choose what to eat? (Rat Behavior and Biology (Anne's rat page)):
http://www.ratbehavior.org/FoodChoices.htm
Rats and Mice (Indiana Department of Health):
https://www.in.gov/isdh/23256.htm