Hi, I'm Nicholas Martin, an entomologist and pest control consultant. In this article, I share my experience-based electric fly swatter reviews that will help you choose the best electric fly swatter to get rid of these annoying pests. Besides, you will learn how to pick up the right model and how the electronic fly swatter actually works.
But first, what makes flies dangerous? Although they are so common and rarely bite anyone, their disease-carrying potential is high. Flies are potential carriers of over 200 parasites and pathogens that can harm the human body. In the past, these buzzers used to be the main spreaders of cholera, dysentery, and typhoid.
So, yes – flies can be really dangerous, so you'd better keep them away from your house!
Best Electric Fly Swatter
5 Best Electric Fly Swatter Reviews


First, let's take a look at 5 high-quality items that I've tested in 2019 and 2020. All the models have unique features and differences that make them useful for different situations. Choose wisely, and you'll succeed.
1. ZAP IT! Bug Zapper Twin Pack – Best Electric Fly Swatter
Specifications:
Color: Yellow
Number of Pieces: 2
Item Weight: 1.76 pounds
Item Dimensions LxWxH: 17.28 x 13.54 x 2.09 inches
Target Species: Fly, Mosquito, Spider, Wasp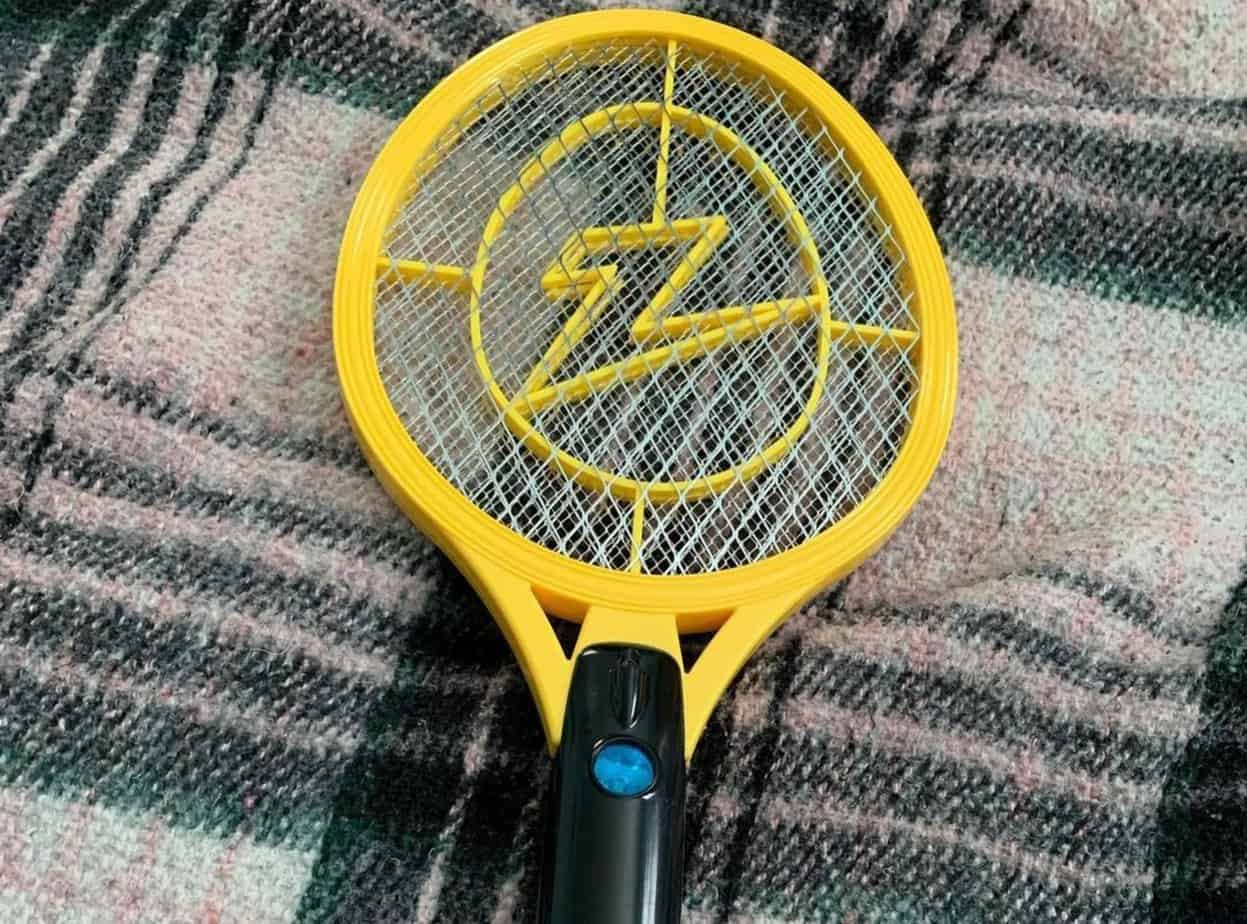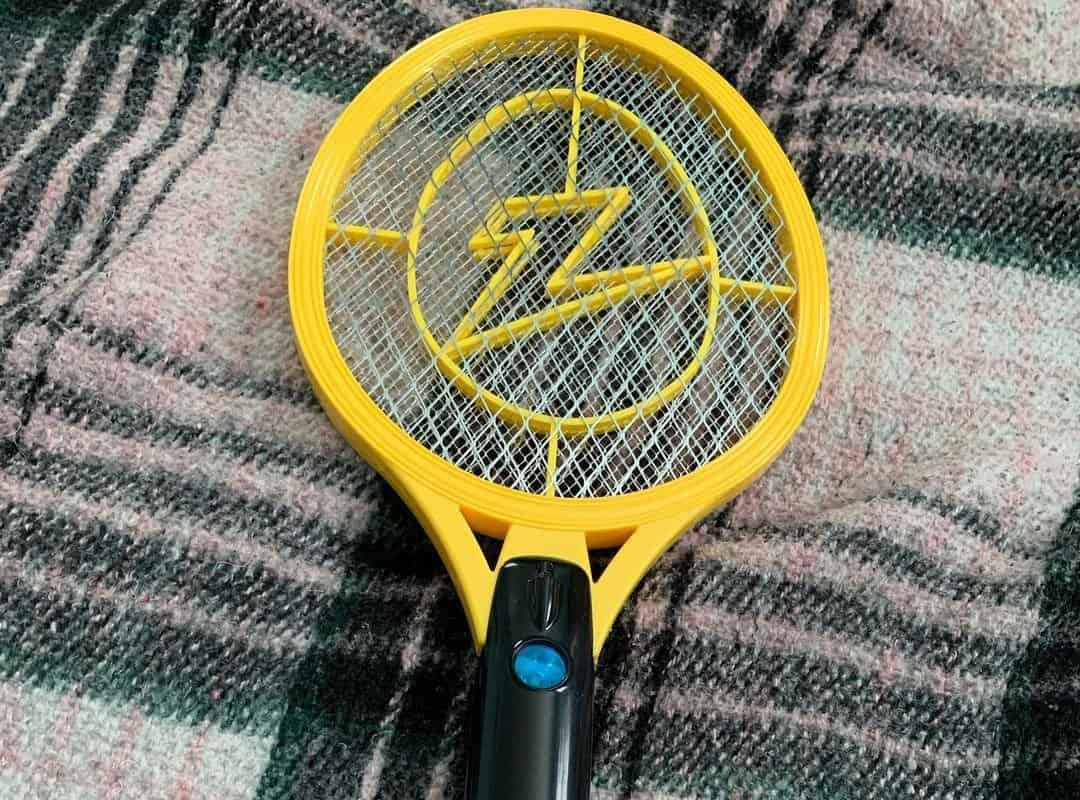 Unlike the rest of the products in my article, the bug zapper by Zap It! is not only a powerful solution, but also a lucrative deal. A single package includes 2 electric zappers, which means that you can still use an electric zapper, while one is charging. As a result, you will never lack protection, no matter what. Now, let's take a closer look at the specs.
First of all, both devices in the package have powerful 4000-volt grids that can kill any flying insects instantly. Another excellent feature is the rechargeable battery pack with a quick-charge USB slot that lets you charge it from any USB adapter and the portable device.
You can make this zapper work for hours anywhere you go if you charge it with a pocket power bank. It's a perfect solution for any picnic or outdoor event.
The hold of the item is equipped with a bright LED light that can help you to see insects when it's dark and to attract them to the swatter even in the daytime. There's also an indicator that shows that the device is on.
However, you're not likely to get hurt even if you touch the grid accidentally because there are nylon protective layers. They're not removable, but they don't make it less effective because of the special grid pattern. It's also easy to clean with a dry wipe if an insect explodes within and sticks to wires.
I recommend this product to everyone who needs an easily rechargeable zapper for frequent use.
Pros:
Cons:

has nylon safety layers;
effective grid pattern;
2 devices per pack;
fast-charge USB batteries;
bright LED light for attracting insects.

the protective layer isn't removable.
2. FOBELISK Electric Bug Zapper – Durable Battery Operated Fly Swatter
Unlike the previous device, this product by Elucto is equipped with the most basic features. There are no protective layers, but that's what makes it potentially more effective than its secure competitors.
Using this tool, you can be sure that you kill flies with the first hit, as there's no probability that they get pushed away by the nylon coating. The absence of extra layers also makes it very simple to clean.
On the other hand, you should be more careful to avoid being shocked by 3000 volts. That's not dangerous, but you won't like the feeling for sure.
It's a perfect fly swatter for home, outdoor, and business use as it's easy to recharge by changing 2 AA batteries and even easier to eliminate bugs without the need to wave the appliance. Due to the wideness of the shocking surface, you don't have to be very precise to chase quick flies.
Pros:
Cons:

simple construction;
large size;
needs just 2 batteries;
1-year warranty;
easy to clean.

no safety layers;
no LED torch.
3. The Executioner Fly Killer Mosquito Swatter – Electric Tennis Racket Fly Swatter
Specifications:
Color: Yellow, Green, Red, Blue
Material: Plastic
Number of Pieces: 1
Item Weight: 0.25 Pounds
Item Dimensions LxWxH: 20 x 7 x 1 inches
Target Species: Fly, Mosquito, Wasp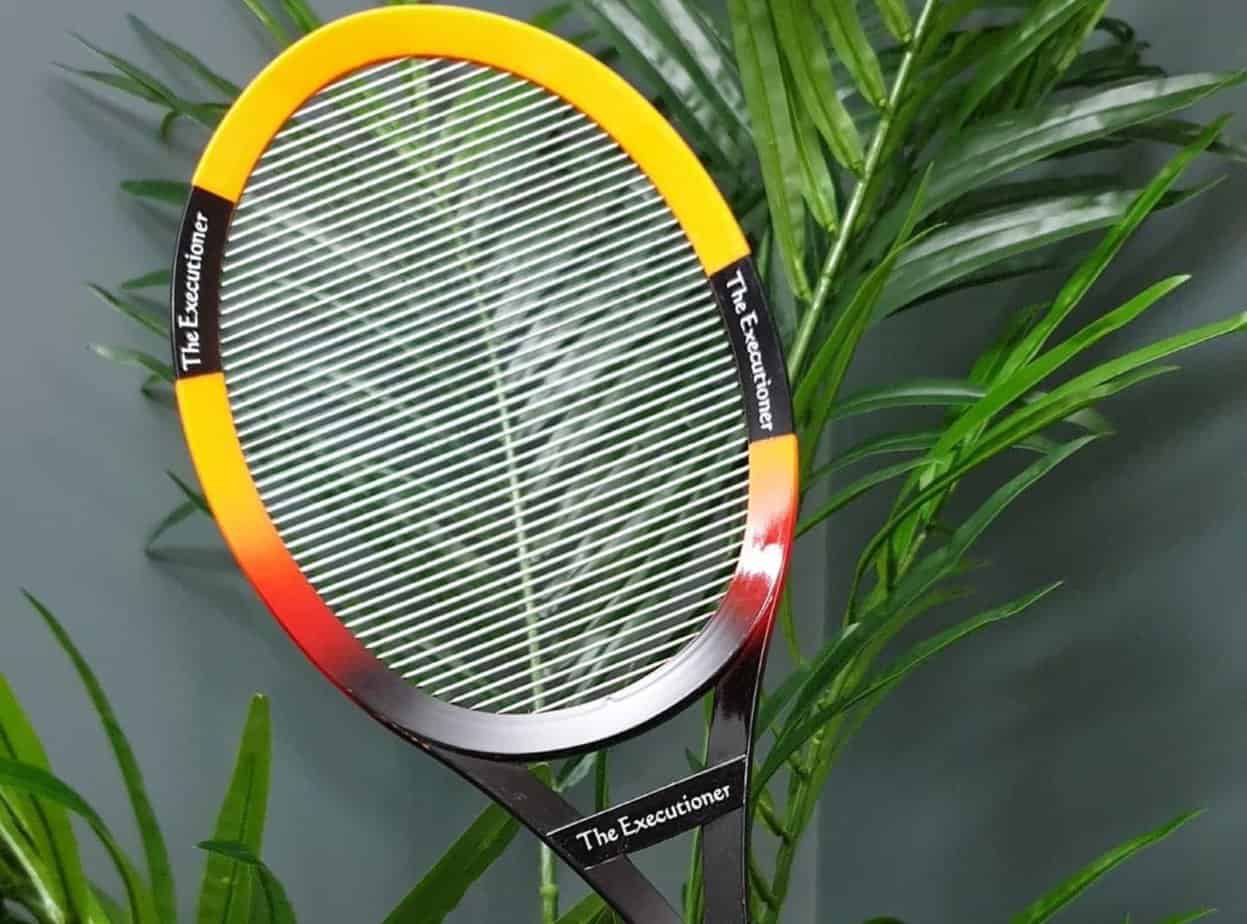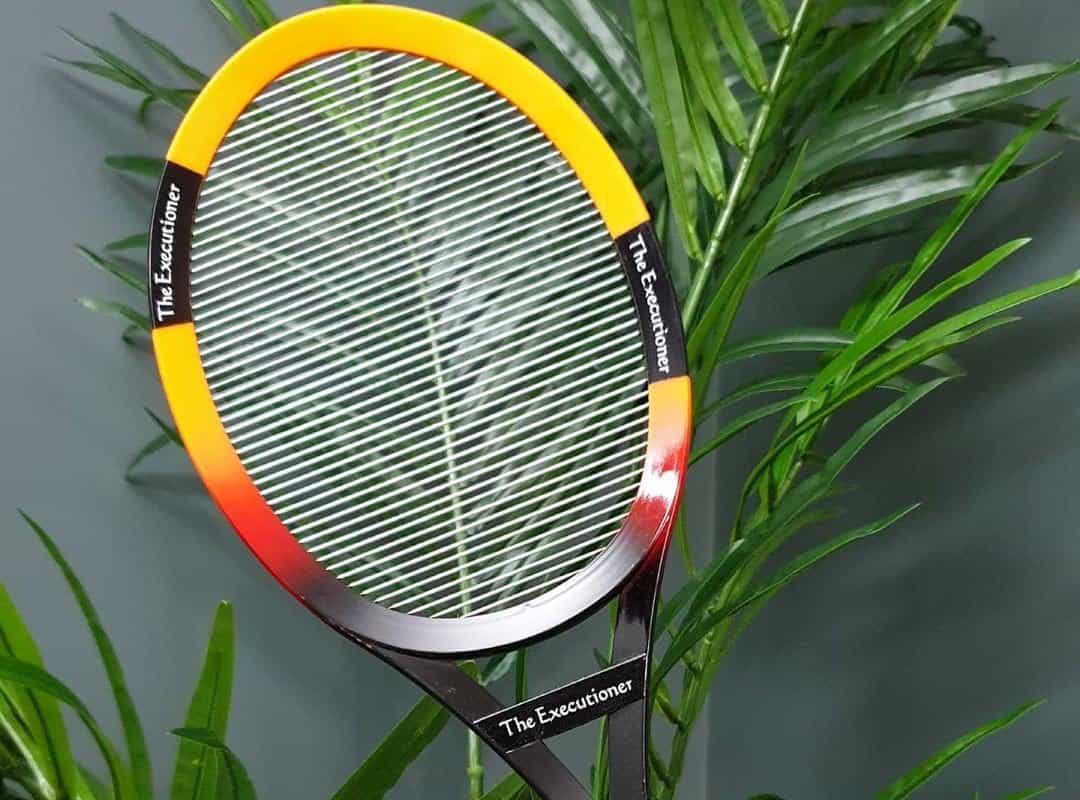 At first sight, this tool looks like a perfectly branded trinket, but it's actually not. Despite funny marketing, this item has everything you need to take down your buzzing enemies indoors and outdoors.
It's made of environmentally friendly durable plastic that can survive medium-heaviness hits and frequent transportation. The tool is designed as a real tennis racket, which makes it very simple to aim and kill.
What I don't like about this model is that the LED activation indicator is placed on the side of the hold, which makes it hard-to-see. The indicator itself is not very bright, so you have to look closely when you're outside, and it's sunny.
There are no safety layers, which is great for burning insects. It won't protect you from shocks if you touch it by accident, though. Nevertheless, it does the job perfectly well, and it's not overpriced. Take it if you need an extra-durable king-size solution for home and outdoor use.
Pros:
Cons:

powered by 2 AA batteries;
large shocking screen size;
flexible screen frame;
simple to use;
passed EU and US safety standards.

no safety coating;
dim LED indicator.
4. Electric Large Bug Zapper Racket – Compact Electric Bug Racket
Specifications:
Material: Acrylonitrile Butadiene Styrene
Is Electric: Yes
Item Weight: 1.19 pounds
Item Dimensions LxWxH: 17.33 x 9.05 x 1.18 inches
Target Species: Fly, Mosquito, Gnat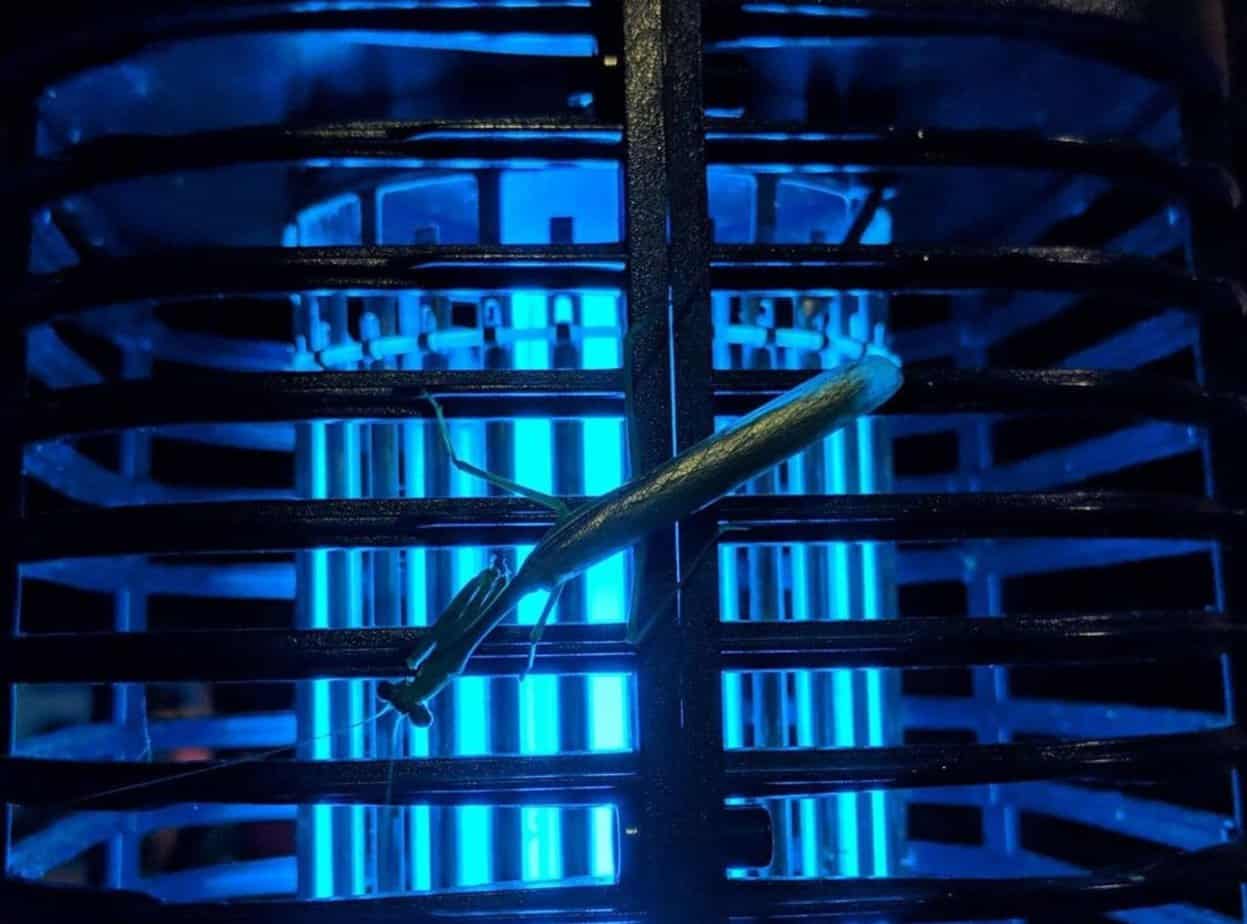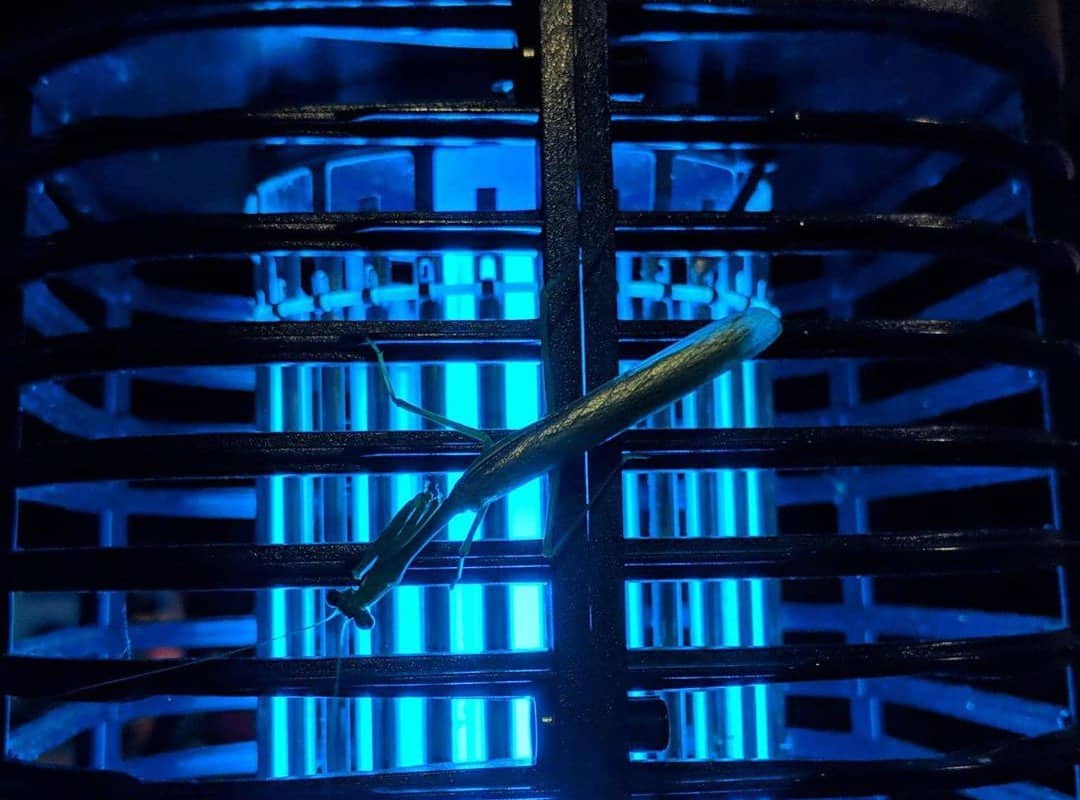 This device is a robust alternative to my favorite zapper by Zap It!. There are 2 things that make it worse. First one – the package includes only 1 device. The second one – its grid is a bit smaller. In all other aspects, it's a perfect solution for home, office, and outdoor use if you don't have to fight a severe infestation.
Your hands will always be protected by ABS plastic layers. The design of the grids is made to avoid capturing insects inside so you won't have troubles with cleaning. Even if something sticks within, you can easily remove the safety grid.
The mesh is powered by a lightweight built-in battery that supports a fast USB charge. The package includes a dock station that makes it easier to charge up the racket when it's not in use. As a result, it will always be charged to the full.
Even if you forget to put it into the dock, you can be sure that the gadget will keep working up to 30 days, depending on how frequently you use it. Due to the bright LED light, you can attract insects so that they get into the trap without your efforts.
Pros:
Cons:

removable safety grids;
dock station for charging included;
works up to 30 days without recharging;
it has a LED light for attracting insects;
lifetime replacement warranty.

small active area radius.
5. Faicuk 2-Pack Handheld Bug Zapper Racket – Excellent 2-pack Family Solution
Specifications:
Color: White
Material: Plastic
Number of Pieces: 2
Item Weight:1.34 pounds
Item Dimensions LxWxH:19 x 19 x 35 inches
Target Species: Fly, Mosquito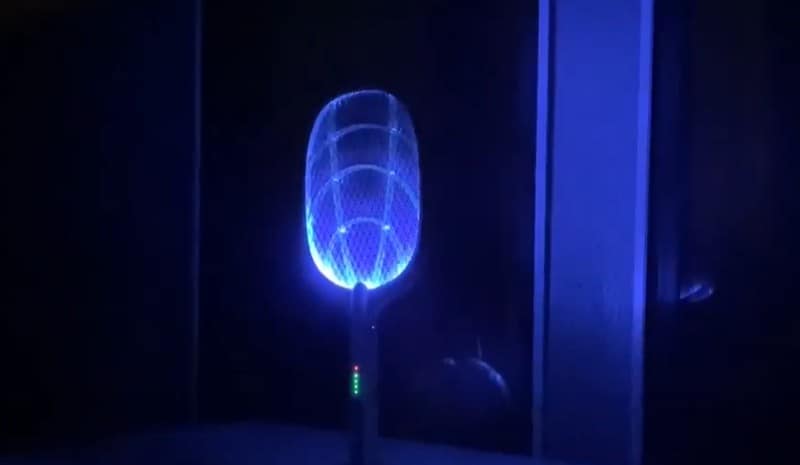 This one is another powerful competitor of the Zap It! gadget. There are a few differences that you need to consider, though. The first one is that the Faicuk zapper doesn't include the LED light for insect attraction. However, the manufacturers compensated for the absence of these features with enhanced security measures.
There's a protective mesh on both sides of the racket and a special trigger button that lets you control the power. You have to turn the switch on and then press this non-clicking button to activate the grid. The combination of these features makes it completely impossible for you to get shocked accidentally.
Another minus is the absence of built-in rechargeable batteries. The device is powered by 2AA batteries providing 24-hour stand by if you leave the switch on, but no more.
Pros:
Cons:

extra-safety power trigger;
security mesh;
durable ABS plastic;
12-months warranty.

no rechargeable batteries.
Buyer's Guide
The electrified fly swatter is a perfect alternative to sprays and fumigators that fill the entire room with chemical fumes that can get anywhere, including your meals. Electric units don't mess the air and surfaces and can be used in absolutely any facility that doesn't include highly flammable volatile materials.
A handheld high voltage bug zapper is actually more effective than a stationary solution that attracts insects with blue light. That's because not all flies and other pests react to this light.
Besides, you can take a zapper anywhere around your place to take down insects that don't seem to be interested in your stationary zapper. Mobility is very important for fighting insects, so such a handheld zapper is of high use.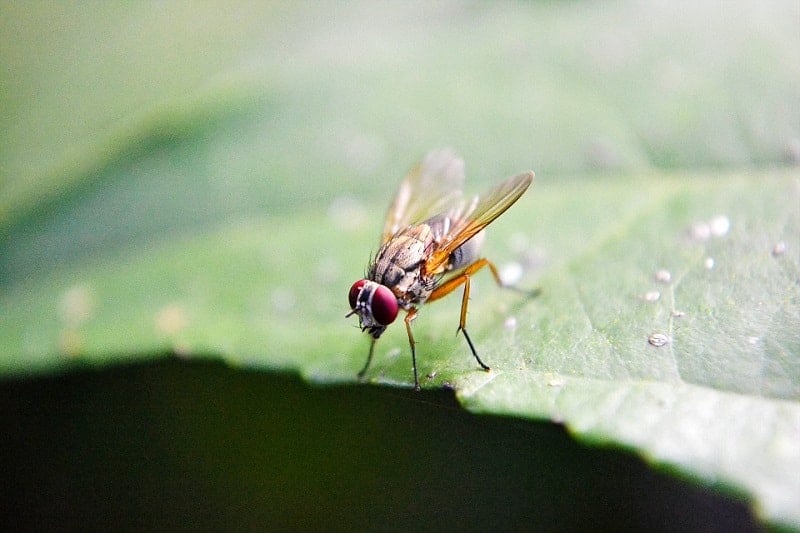 There are 2 most common electric bug racket types. The first type includes 1 layer of electrified mesh with exposed wires. The tools of this type are highly effective for killing insects, but they are also more dangerous for you as you can easily get a painful shock if you tock the mesh by accident.
If you're not sure whether you can use the item carefully or not, I recommend you to consider the second type, a 3-layer mesh zapper. It works similarly, but the nylon mesh that covers the electrified layer from both sides reduces the probability of you getting shocked accidentally.
The disadvantage of this construction is that it may not shock insects from the first hit. You won't notice any difference fighting small flies, but it can be quite challenging to take down larger insects as they may not reach the holes of the mesh to get their spark.
Fortunately, you can remove the nylon cover from most models to make them more effective. It is not that this feature makes a huge difference, but you should know about it just in case.
Related Post: How to Get Rid of Fruit Flies for Good.
How Does an Electronic Fly Swatter Work and How to Use It?
A fly swatter zapper is a portable electronic high-voltage device that includes a safe plastic hold and a metal mesh that plays the role of an electricity concentrator. The scheme of its electric circuit is designed to pass electrical charges to conductive bodies, such as other metals, and living creatures.
The voltage usually differs, depending on the model, but it won't be too high to avoid critical damage. In fact, it's not the voltage that kills flies, but the fatal current. The real thing that matters is the actual amperage of the circuit. While 0.01 amp can produce a painful shock (like all swatters), 0.1-0.2 amp can be lethal to humans and animals.
Fortunately, all the devices must pass certification to ensure buyers that they cannot kill anyone and anything but insects. Still, you shouldn't touch the strings when the device is on to avoid electric burns and shock. It's also strictly prohibited to touch animals with the activated tool.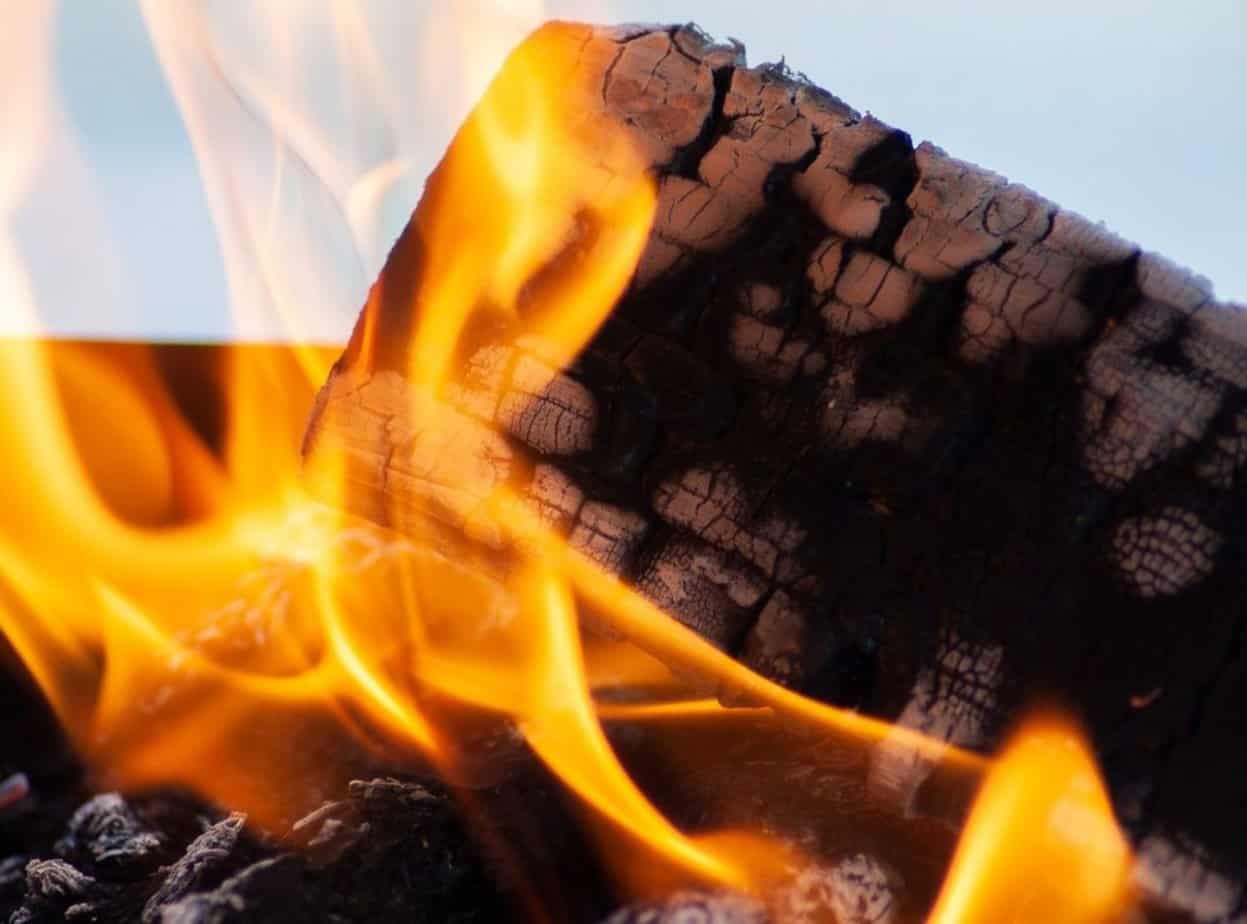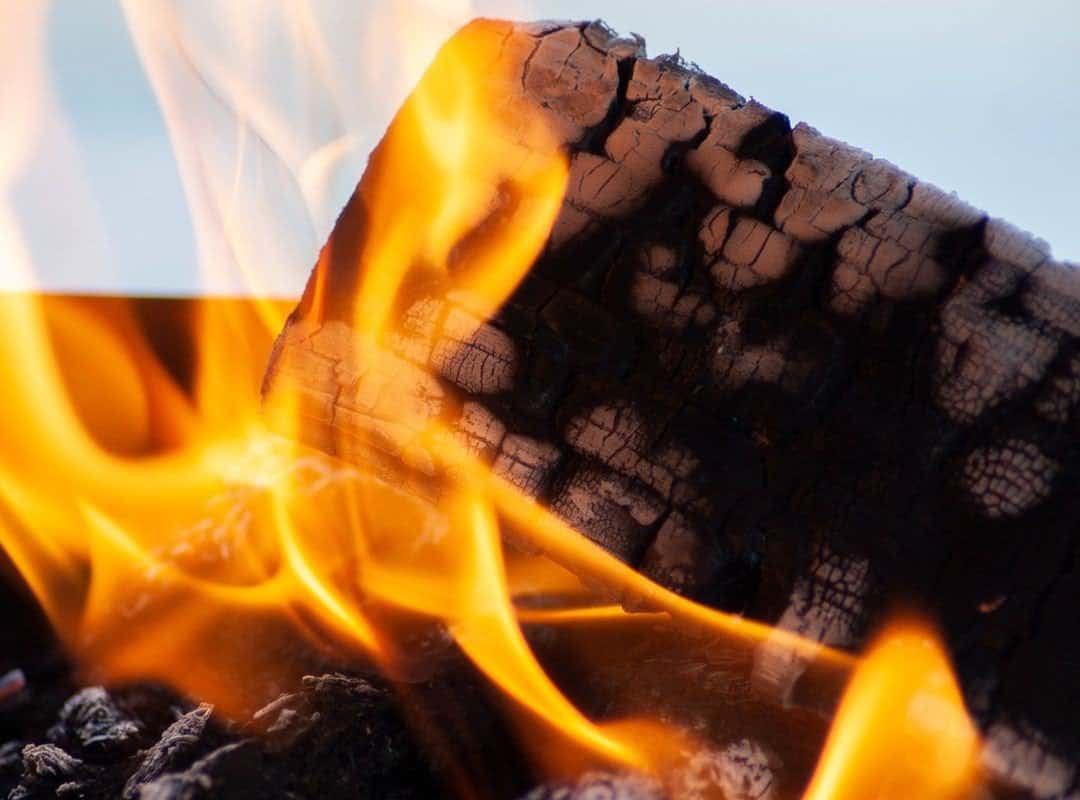 So how does an electric swatter kill flies? When you switch it on, the batteries charge up the metal mesh, making it deadly for pests. When a fly or other insect touches the wires, a spark flashes through them and destroys the protein structure of its body.
To use an electronic fly swatter, you have to make sure that there are no highly flammable materials nearby. There must be no gases and liquids that can potentially ignite if they contact the mesh. Don't use it near alcohol, propane, and similar items.
It's also not a good idea to hit plants and paper objects with a device, if a fly sits on them. I recommend you to wait for it to fly away and kill it in the air. That's easy to do and doesn't require any special skills or professional help.
Related Post: Detailed Bug-A-Salt Review
How to Choose the Best Electric Fly Swatter?
It's very difficult to find the best product by reading manufacturer notes on Amazon and other online stores as they sometimes lie. That's why the best solution is to read articles like this one and compare reviews of other real users in the comments under each product description.
Look for verified buyers who have really bought the item and attached real photos to their review. The major rule that you should remember is that the best swatter is not the one that has the best design, but the one that really works.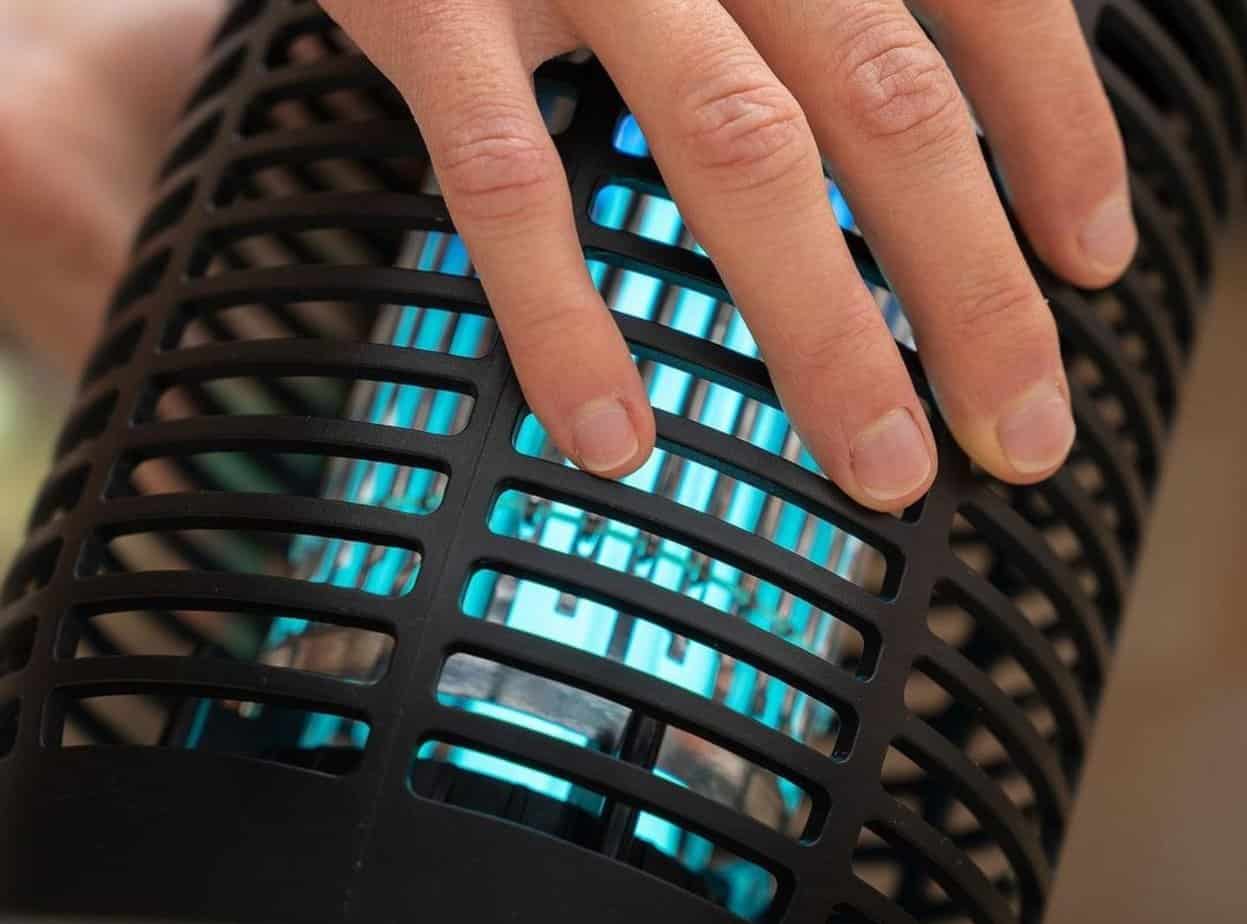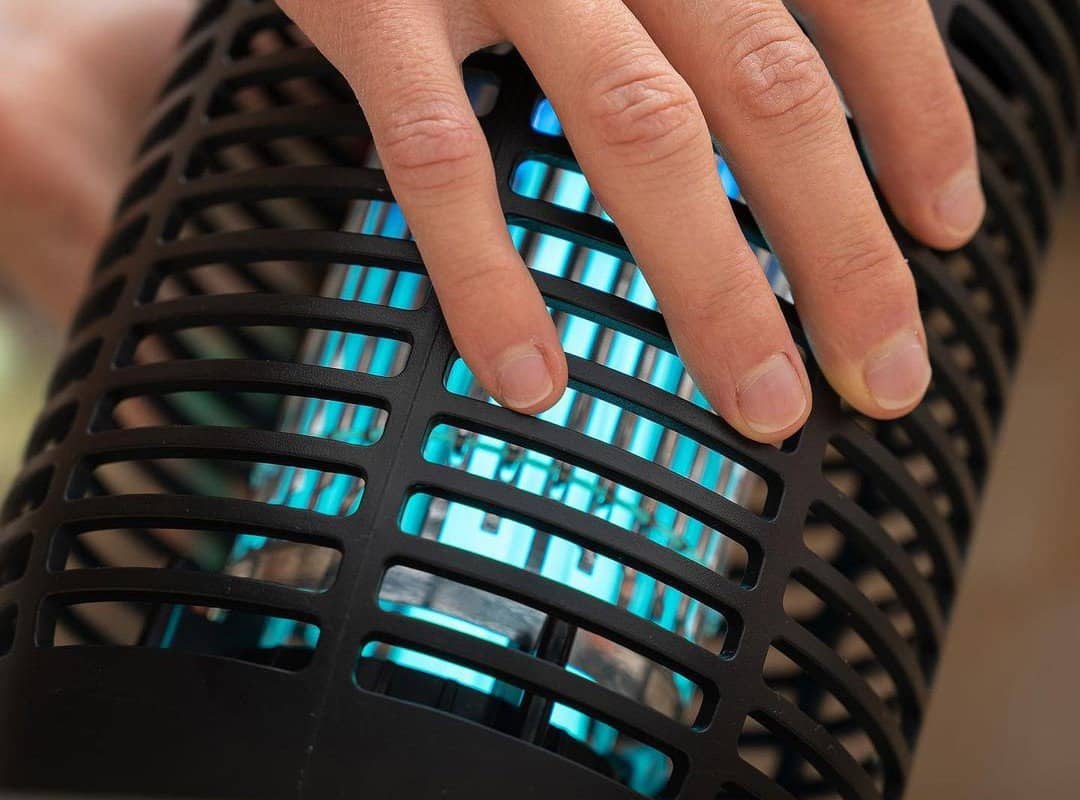 You have to choose the item that can produce the least needed voltage and amperage to kill insects; also, bear in mind that it should not drain batteries in several minutes. Zapping is always effective, so you have to look for a manufacturer that provides durable, high-quality products that have mostly positive reviews from users and professionals.
Every item will probably have a small percentage of negative 1-star comments, but they shouldn't really matter to you. Even the best manufacturers produce defective items from time to time, as it's impossible to guard against it completely.
Intuition can also be rather helpful in choosing the tool that will suit your needs best – just figure out what your personal preferences are and choose the optimal device!
Related Post: Getting Rid of Gnats Is Easier Than You Think



Fly Away
Now you know everything about one of the most effective fly-killing devices, and I bet that you are ready to order the one that will beat your fly problem! The best fly swatter isn't the one that has the highest voltage, but the one that lets you deal with your infestation level.
It's important to give preference to items that are both energy efficient and durable so that they won't break after an uncareful move. I also recommend you to use these devices along with other remedies, such as sticky tapes, stationery high-voltage fly control units, and window nets. Even the most powerful electric fly swatter won't be effective if you don't use it wisely.
Have you ever used electric fly control devices, such as swatters and stationary units? Were they effective against flies in your area? What other remedies do you consider similarly or even more effective? Join the conversation in the comments section below and share your experience with me and other readers of Pestcontrolhacks.com!
References:
Flies' disease-carrying potential may be greater than thought, researchers say (Matt Swayne):
https://news.psu.edu/story/495288/2017/11/24/research/flies-disease-carrying-potential-may-be-greater-thought-researchers
The Fatal Current (The Ohio University):
https://www.asc.ohio-state.edu/physics/p616/safety/fatal_current.html
Flies (A. C. Gerry, Dept. of Entomology, University of California, Riverside):http://ipm.ucanr.edu/PMG/PESTNOTES/pn7457.html
Why You Should Trust Pest Control Hacks?
We know that pests are nasty neighbors, and it can take months to eliminate them without the right approach. Our experts use their own experience to compile articles and guides that are introductory and informative. Our authors' opinions are independent and based on the results of practical testing of pest control tools. We do not notify manufacturers of testing of their products and do not receive payment from them for posting their items. Also, our texts are never submitted to company representatives for proofreading before placement. On the site, you will find exclusively objective ratings and reviews.