Bed bugs are smart creatures that can hide from you on the ceiling, in the walls and even in the wall clock. There are millions of places where they can lay their eggs, which are 10 times smaller than an apple seed. They are incredibly fast and can survive without food for a year.
However, it does not mean that they are invincible. These tiny creatures have their own weaknesses, and I am here to teach you everything that may be useful in the fight against them.
My years of experience in pest control gave me an advantage over others when it comes to insects. Being a professional entomologist and a consultant, I have a deal with bed bugs alerts quite often. People prefer to ignore the problem until it is too late; only then they call pest control services. In the meantime, I strongly believe that in the early stages, you can get rid of annoying insects by yourself.
I am going to help you with this problem. I have gathered the best bed bug trap types in the list, supported by detailed reviews. Below the description of products, you will find the pros and cons, which I suggest, you get acquainted with.



Top 5 Best Bed Bug Traps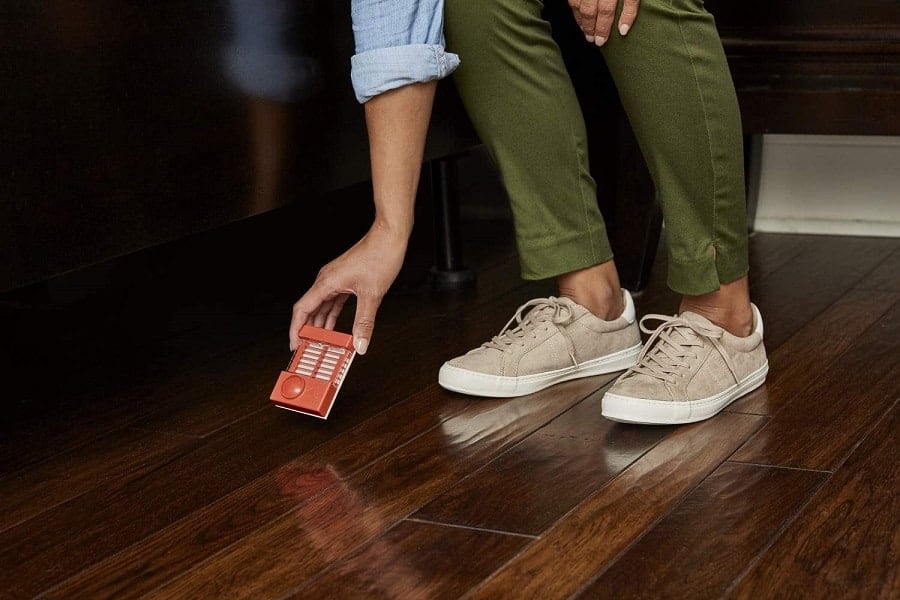 Here are my most favorite traps. In case you are familiar with these products, please share your opinion on them in the comments. I did my best to stay professional here, trying to give objective and trustworthy recommendations. I might say that all traps have their pros and cons, and you may not agree with my thoughts, and this is totally fine.
1. ClimbUp Passive Traps for Bed Legs – Best Bed Bug Interceptor
Specifications:
3 ¾ Inches Across In Diameter
Number of Pieces: 12
Item Weight: 1.55 Pounds
Item Dimensions: 6.75 x 6.75 x 5.75 inches
Target Species: Bed Bug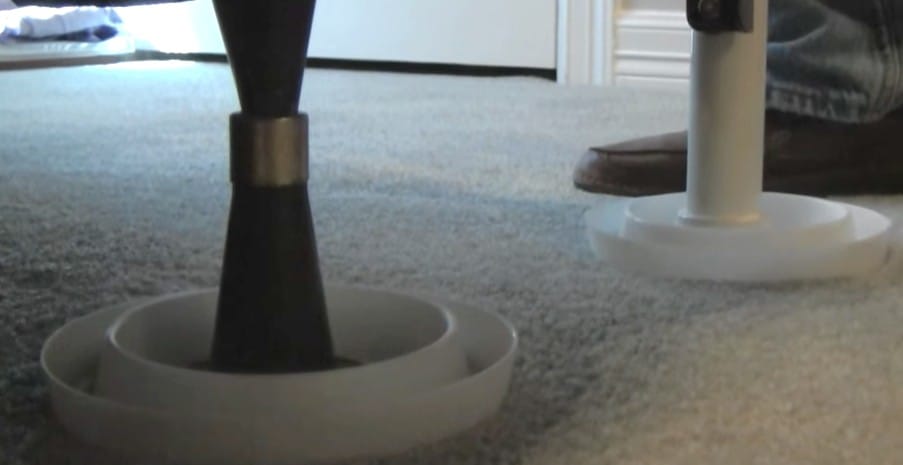 Passive Traps for Bed Legs is a set of 12 interceptors for bed bugs made in white color. They are perfect eco-friendly traps that will suit any home design. You have to put these traps under the bed legs to prevent insects from climbing up. The system does not contain chemicals or any pesticides, it is not harmful to children and pets. It was created by ClimbUp company that creates various interceptors in the USA.
The interceptors are easy to use. They are wide and can fit any furniture's legs. There are 12 traps in the pack, so you can also place several of them under the sofa or chair. Insects will be able to crawl inside, but they definitely won't make their way back. There is a dual-well, so you can check out where the bed bugs came from.
Don't forget to wash the traps before you put them again. This is the best way to find out whether you still have pests at home. I recommend using these interceptors in combination with special sprays and dust.
Pros:
Cons:

Family-friendly;
Creative white design;
Twelve traps in a pack;
Reusable;
Free of chemicals.

Haven't found any cons except the fact it does not kill all the bed bugs at your house.
2. Bed Bugs Interceptors 8 Pack – Eco-Friendly Bed Bug Traps for Bed Legs
Specifications:
Color: White
Number of Pieces: 8
Item Weight: 1.39 pounds
Item Dimensions: 6.7 x 6.1 x 6.1 inches
Target Species: Bed Bug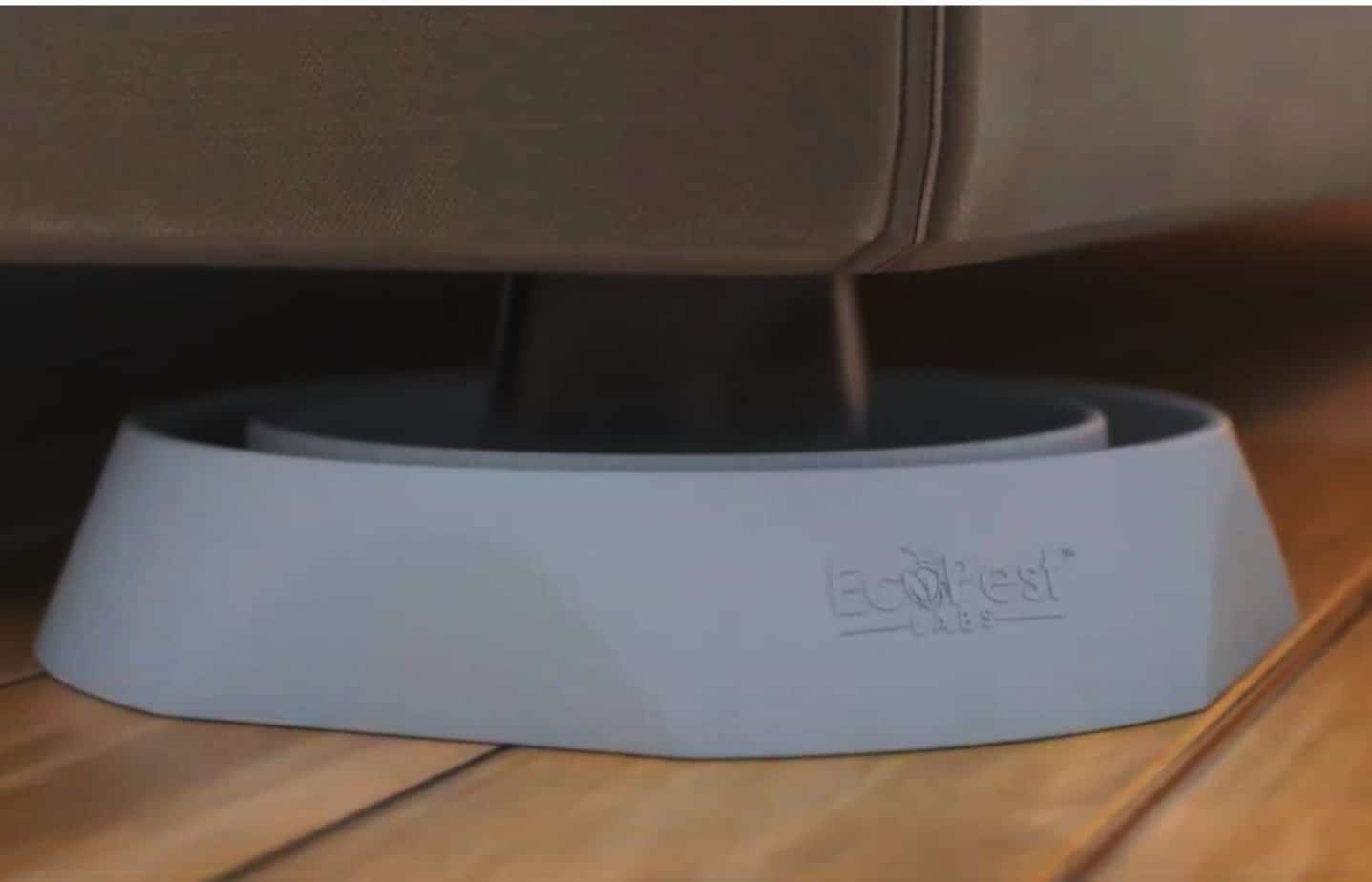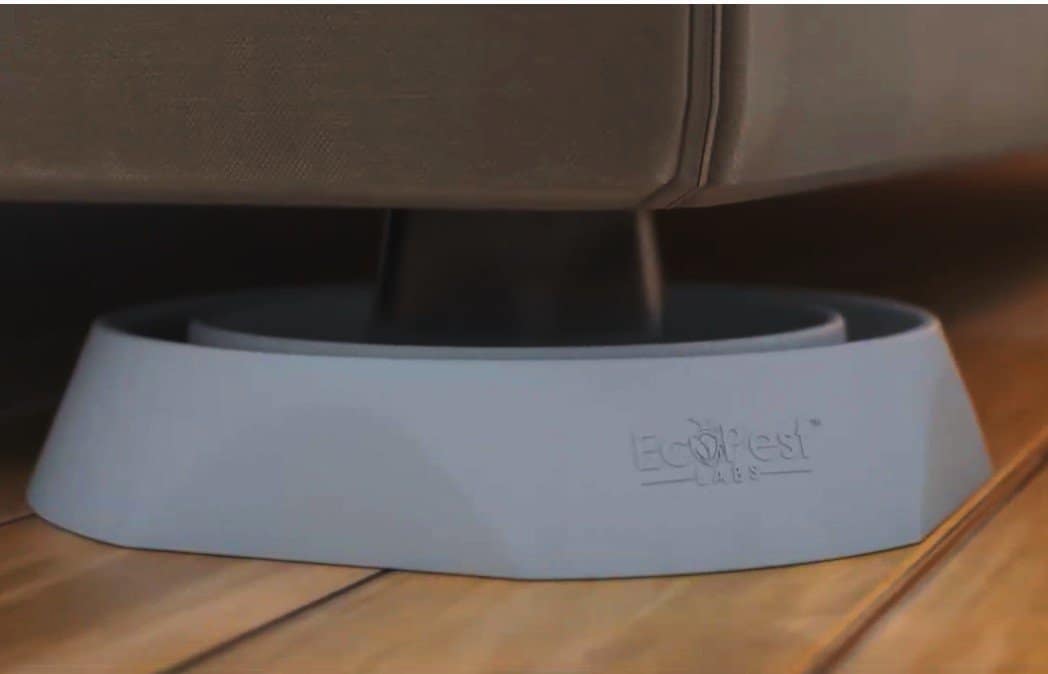 Bed Bugs Interceptors from EcoPest Labs is the non-chemical solution for your problem. These traps are available in black and white colors, so you can decide which one suits the place near your bed best. You will have to put each trap under each leg of your bed. This will protect your sleep from bed bugs, which will not be able to crawl up the bed.
While interceptors are perfect with other bed bug killers, I recommend you to buy them only in case when you suspect that there are pests not only in your bedroom but in the whole house. If your suspicions turn out to be true, you will see insects trapped in the plate.
Bed Bugs Interceptors were created by EcoPest Labs, the company known for the products that help to get rid of bed bugs. The pack includes 8 interceptors, which is more than enough for a successful fight against pests! You can even place them at your children's bedroom to make sure that bed bugs did not get to them as well.
Pros:
Cons:

Safe for children and pets;
Eco-friendly;
Reusable;
Affordable price;
Available in two colors.

Not the most durable product.
3. Bug Snarer Bed Bug Trap – Safe for Children Bed Bug Catcher
Bed Bug Trap from Bug Snarer is a set of 8 interceptors for bed bugs. After you place them under the bed legs, malicious insects will be trapped inside. This is a perfect option for the house with children, as the Bed Bug Trap set does not contain pesticides or other chemicals. It is made of durable, high-quality plastic and can handle the weight of a king-sized bed with several people on it. An extra-wide plate of interceptor fits wide bed legs perfectly.
The company producer Bug Snarer claims that this product is savvy and does not have to be limited by bed only. For example, you can put the trap under the table. Once the bed bugs are in the trap, they can't get out. After that, you will have to get rid of them and wash the trap under hot water.
Pros:
Cons:

Unique design;
Extra-wide;
Pesticides-free;
Does not cause allergies;
Durable.

The pack of traps costs more than similar interceptors on the market.
4. Ortho 0465705 Defense Max Detect and Trap – Unique Bed Bug Detector Ideal for Traveling
Specifications:
Color: Red
Number of Pieces: 2
Item Weight: 2.89 ounces
Item Dimensions: 2.88 x 5.38 x 8.69 inches
Target Species: Bed Bug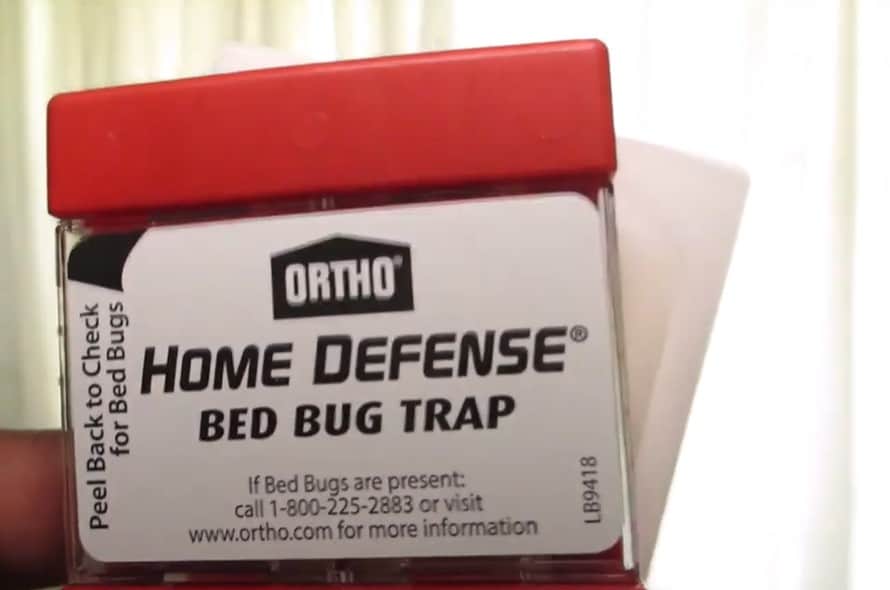 The 0465705 Defense Max Detect and Trap from Ortho Pauher is a small, transportable and effective tool that helps to trap insects. This item will show whether you have bed bugs at home or not. It is compact and can be carried with you in the pocket. There are two traps in the pack. You can use both of them one after another. Each trap is active for 2 weeks.
The 0465705 Defense Max Detect and Trap was created by Ortho Company, the well-known producer of insect killers and control systems. They claim that their products will help you to get rid of pests both indoors and outdoors. To activate the product, you have to push a big red button on it. Place it in a hard to reach spot, for example, under a bed or a dresser.
Pros:
Cons:

Eco-friendly;
Transportable;
Light-weight;
Two traps per pack;
Safe for children.
5. Trapper Insect Trap – Non-Chemical Leader Among Bed Bug Glue Traps
Specifications:
Material: Cardboard
Number of Pieces: 90
Item Weight: 0.48 Pounds
Item Dimensions: 9.15 x 8.4 x 0.6 inches
Target Species: Bed Bug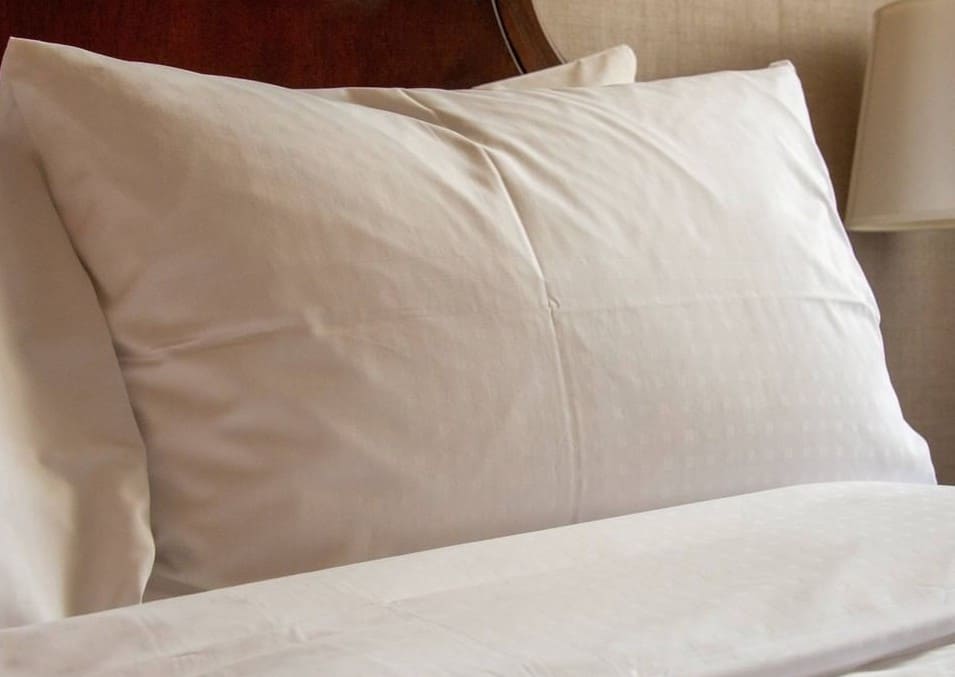 Trapper Insect Trap from Bell is a glue trap for various insects, from bed bugs to cockroaches. The trap made by Bell Company, which usually produces sports equipment and house tools, is a tiny 7 x 3 inches cardboard with glue inside. This is a universal tool in case you need to get rid of pests in your house. Don't worry, the key-ingredient – glue is not poisonous.
However, I highly recommend you to stay away from the traps in order not to damage them. The trap can be separated into three small pieces or can be used as one big. Don't put your fingers into the glue as it is extremely sticky, and I bet you don't want to spend hours trying to wash it off the hands!
Pros:
Cons:

Small size;
Transportable around the house;
Durable;
Affordable price
Can be transformed into three separate traps.

The trap is not reusable; if you have already used it once – you will have to throw it away.
Detailed Guide on Bed Bugs and FAQ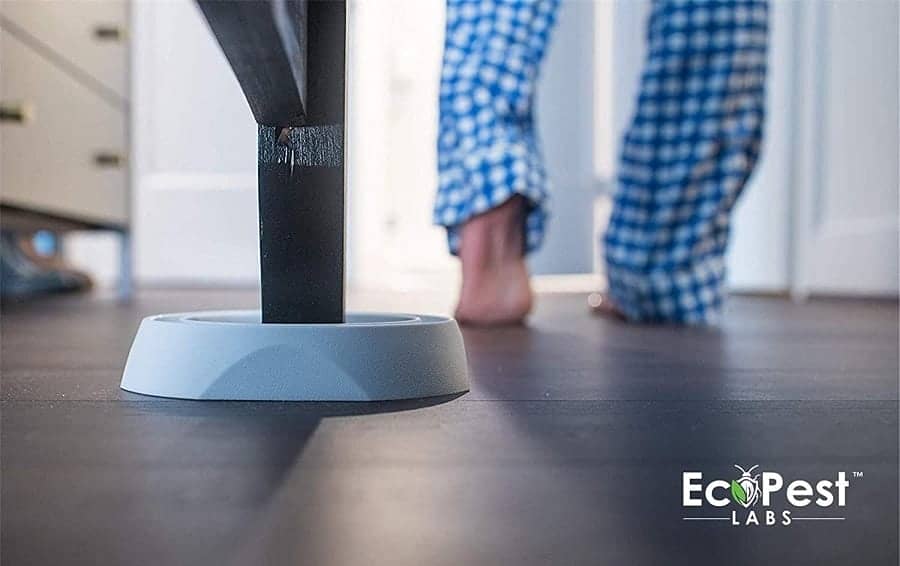 In this article, I did only the bed bug traps review. However, there are multiple ways to get rid of these insects, besides interceptors and glue traps. Some of them contain chemicals, like sprays, dust, and foggers. Others are family-friendly – like bed bug steamers. There are mattress and pillow encasements that do not let bed bugs lay eggs or hide inside the stitches.
What Are Bed Bug Traps?
Traps are one of the least dangerous ways to eradicate bed bugs. They are family-friendly little plates from plastic or similar material that have to be put under the bed legs. Actually, you can use them for any furniture that you believe was infested by pests. As it is properly explained at the Texas AgriLife Extension website, bed bug interceptors are cups that consist of two circles.
The inner-circle must be wide enough for the bed leg. It is slippery, so insects can't get out. The outer circle is wider; it is easy for bugs to get into it from the outside. However, it is impossible to crawl back.
How to Use Bed Bug Traps Correctly?
By now, we have already discussed how do bed bug traps work, the next step is to l concentrate on how you can use these interceptors in the most beneficial way. You may want to start with picking up the appropriate size of the trap, taking into consideration the width of the bed legs.
I have recommended standard interceptors in the list, as well as wide traps. The sizes are shown near each item. Brief instructions on how to use bed bug traps:
Decide which furniture you want to check out or protect from insects and place one interceptor under one leg;
Make sure that the material of traps can handle the weight of your furniture;
Check out the results after the night. In case you see bed bugs inside, throw them away and wash the cup;
Put the cup back again and repeat the procedure again.
Related Post: Harris Bed Bug Killer Review
FAQ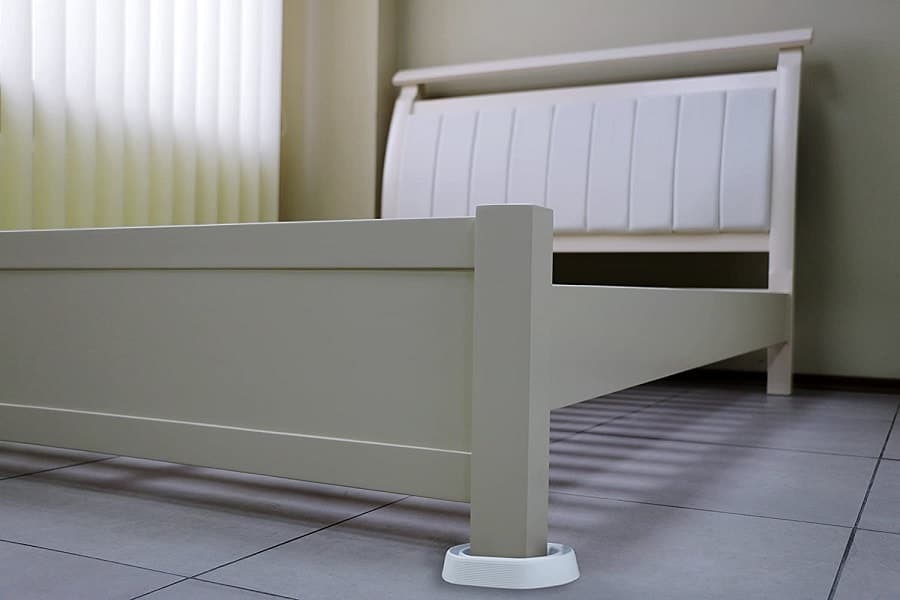 1. Do Bed Bug Traps Work?
If you are skeptical about whether your bed bug interceptor can handle the task, I can totally understand that. It is light-weight and looks simple. And you may be wondering how this piece of plastic can catch any bug at all? It does not contain pesticides; it is not active.
The thing is, the construction of the interceptor is so well-thought that it can catch bed bugs without having any extra features! I recommend you check the traps at least once a day. If you have pests at home, the trap will surely catch some.
Related Post: Best Bed Bug Mattress Encasements
2. I Found Bug in Bed Bug Trap Now What?
These traps are reusable. You don't have to throw them away after you catch the bed bug. Unless you use glue traps. If you have found an insect inside the interceptor, it means that your suspicions were right and you have bed bugs at home.
You can combine the usage of passive traps with spraying chemicals or applying diatomaceous earth, which is less harmful. Thus, if you don't want to use insecticides, you may continue to put traps under your bed.
3. So, Can I Get Rid of Bed Bugs Only Using Traps?
I don't want to be the one who spoils all the fun here, but I strongly believe that you have to combine traps with other methods. Bed bugs are not rats; they can't be simply caught one by one. There are numerous bed bugs in the house, and you don't know how many eggs were laid everywhere around.
You may try to fight insects by using bed bug sprays, chemicals, or heaters. If there are too many bed bugs at your home, you will have to call the pest control anyway.
4. Are There Natural Traps That I Can Use?
Yes, there are plenty of home-made traps you can do yourself. There is a simple recipe of mixing yeast with sugar, and water. I suggest you put the mixture in the bowl. They will be attracted by mixture and lured to the place where the trap is placed. Bed bugs will trap there for good.
You may also try to make DIY glue traps. All you need is cardboard and a sticky substance. It does not necessarily have to be glue, but the substance must be sticky in order to catch insects. Home-made traps are easy to adjust, but they require more time and experience.
Related Post: Best Bed Bug Foggers/Bombs Reviewed: Do They Work?



Which Trap Is the Best One?
I believe all the traps on my list are worth your attention. They are affordable and do not have any side-effects. You can use them even in the children's room. I like all of them, but I know that they have different benefits and each should be used in specific cases. According to traps` main features and usage, find out which one fits your needs best.
While picking up the traps, I may have left some great products out of my sight. In case you have found more pros or cons of the products I`ve mentioned here, there is a section for the comments right below this article. You are welcome to share your thoughts, ideas and the experience you have!
References:
Bed Bugs (Entomology at the University of Kentucky):
https://entomology.ca.uky.edu/ef636
What is a bed bug interceptor? (Texas A&M AgriLife Research and Extension Center):
https://citybugs.tamu.edu/factsheets/biting-stinging/bed-bugs/ent-3012/
Why You Should Trust Pest Control Hacks?
We know that pests are nasty neighbors, and it can take months to eliminate them without the right approach. Our experts use their own experience to compile articles and guides that are introductory and informative. Our authors' opinions are independent and based on the results of practical testing of pest control tools. We do not notify manufacturers of testing of their products and do not receive payment from them for posting their items. Also, our texts are never submitted to company representatives for proofreading before placement. On the site, you will find exclusively objective ratings and reviews.