Are you dealing with a rodent infestation? In this post, I'm going to talk about rat and mice killers. A top-quality rodent killer is uneasy to find. You will find a wide variety of products on offer, but how do you know which one is going to suit your needs perfectly?
Are you seeking the best rat or mice poison solution? Tomcat might be the one. Here, I will share my Tomcat rat poison review for you to decide whether you want to use the stuff or not. I'll compare Tomcat with other leading rodent eradicators, so read on and make the right choice.
Tomcat Bait Chunks ('Chunx'): The Best Way to Get Rid of Rats
Specifications:
Active Ingredient: Bromethalin 0.01%
Style: Bait Chunx
Item Weight: 4.25 Pounds
Item Dimensions LxWxH: 7.75 x 8.25 x 7.75 inches
Target Species: Rats and Mice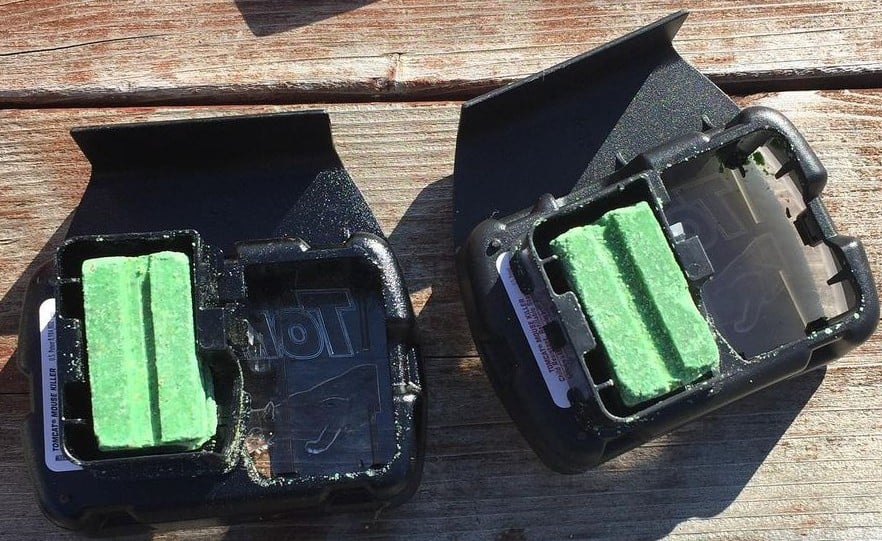 Created for you by the professional rodent control experts, the Chunx bait targets (read as kills) rats and mice very effectively. Motomco (the manufacturer) is a reliable brand that has been on the scene for almost forty years already.
Yep, throughout all these years, Motomco pros have been researching, developing, and manufacturing innovative, top-notch rodent control products. So no wonder that today, they're among the world leaders in rodent control and management.
Tomcat rat poison ingredients and performance: Game-changing
A whole bucket of (outstanding!) mice poison — that's exactly what you need if you want to hit the nasty poopers hard. The Tomcat bait chunks contain bromethalin as an active ingredient, which means the solution is exceptionally potent and effective.
As a matter of fact, that's why it was initially intended for use in rural areas where random trapping is usually less feasible. This Tomcat mouse poison kills mice and rats by affecting their nervous system.
Needless to say that after reading somewhat mixed Tomcat poison reviews online, I decided to purchase the product and personally run it through its paces. I must say, this stuff has put an end to my non-stop mice-packed real-life nightmares when nothing else would.
Yes, the product will leave you with a foul smell (from dead mice) and may take about two days to work. However, when everything is said and done, these minor drawbacks are nothing to lose your head over, especially considering its incredible effectiveness.
All in all, here's what you will like about the Tomcat rodent poison:
rats and mice love it — but it doesn't love them back;
this stuff works great both inside and outside;
it even helps with severe rodent infestations;
the item doesn't melt when it's hot (but it melts when it rains heavily);
the large bucket should last a long time: best bang for your buck!
So if you've already tried rat snap traps, d-CON, sticky pads, wooden mouse traps with peanut butter, warfarin poison baits, etc., and nothing seems to work, it's time to arm yourself with these Tomcat bait chunks and see them in action. You can be 100% sure that after trying this stuff, your freaky little invaders will stop running around your house and pooping everywhere.
Tomcat rat and mouse bait chunx: Ease of use
Struggling with a mouse/rat problem? No worries. Tomcat poison blocks are a great solution. You will like that the stuff is easy to use. Just place the chunks on a bait station or secure them using wire, and that's about it. Or just throw several cubes in your basement and wait a few days until the thing hits these pesky rodents hard.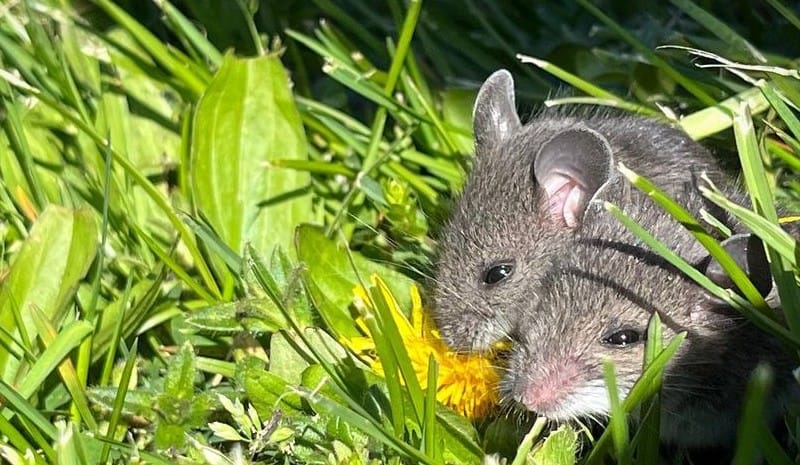 Of course, if you want to utilize this bait inside (in the basement, for instance), prepare yourself for the disgusting smell that will come from the dead rodents. Not the most pleasant part of your fight with little property invaders, but you will love the final result for sure.
Tomcat rat poison: Safety measures
With regard to the safety issue and precautions, avoid using the product near food (that includes pet food, as well) or drinking water. Do not use this bait near your kids. Avoid applying it near open flame or any hot surfaces. Never neglect washing your hands after using the stuff, especially if you're planning to eat or use the toilet afterward. In other words, focus on avoiding unintentional poisoning at all costs.
Tomcat rat solution: Price
Now, as for the price tag, of course, this rodent killer is not the cheapest on the market. However, it's very good. It works when nothing else does. In addition to this, the bucket is huge, so you will always have some of the stuff left just in case the nasty property invaders decide to make a comeback. Overall, great value for your money!
Overall score: 4.5 / 5


Tomcat bait chunks ('chunx'): Pros and cons
Even if you're a hardcore perfectionist, you're probably aware that nothing in this world is perfect. Therefore, even top-of-the-line stuff usually comes with drawbacks, along with multiple perks, of course. Below, I've summarized the Tomcat Bait Chunx pros and cons.
Pros:
Cons:

potent and reliable.
works very well when it comes to eradicating rodents in large quantities.
effective irrespective of weather conditions.
reliable manufacturer that has been on the scene for almost forty years.

gets the job done very well, but it takes time.
you may have to face (and nose — pun intended) a putrid odor of dead rodents.
Tomcat Poison Pellets Buyer's Guide
Read on for more information on how Tomcat rat poison works, how long it takes to kill mice, and how good it is compared to other powerful rodent control solutions. No need to Google Tomcat mice poison review non-stop anymore. I've created this all-in-one guide to help you get to know the product inside-out.
How does Tomcat rat poison work?
This poison works just like your typical rodent control bait. Position the bait station where your rats or mice like to hang out. Wait for a while until they notice the deadly yummies, crawl inside the bait box, and munch on the bait.
After that, they will most likely crawl back out and head to their 'rooms', where they will die within a few days from poisoning. Remember that all Tomcat solutions are EPA-approved for both indoor and outdoor applications.
How long does Tomcat take to kill mice?
You've already found out that this poison is not an instant solution. You will have to wait for a few days (usually two) for the stuff to work.
However, waiting for a few days until these pesky rodents kick-off is a lot easier than living with these invaders for weeks or months, don't you think? Now that you're aware of the more or less exact time frame, you can easily decide whether you're ready to wait or not.
JT Eaton vs Tomcat: Quick and quicker
Specifications:
Active Ingredient: Diphacinone 0. 005%
Color: Green
Capacity: 9 Pounds
Item Dimensions LxWxH: 11 x 11 x 10 inches
Target Species: Rats and Mice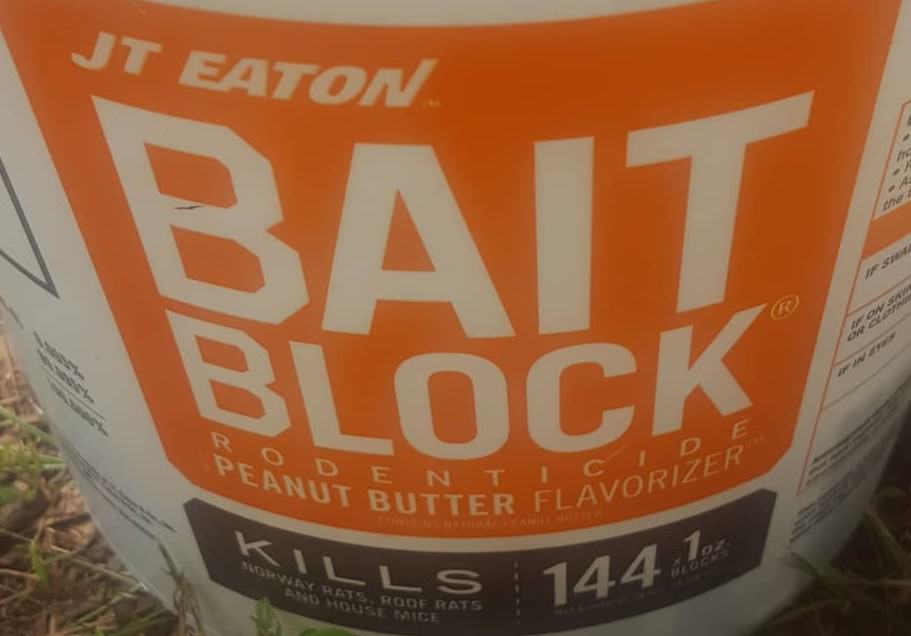 Both Tomcat and JT Eaton solutions were created by reliable companies whose experts have decades of experience under their belt. They both kill rats within several days of use. However, unlike Tomcat that works in just two days, JT Eaton blocks take about 7 days to work.
Tomcat uses bromethalin as an active ingredient, while it's diphacinone for JT Eaton. In addition to this, the latter also comes with the super yummy peanut butter flavor. Both products can be used indoors; however, the manufacturers initially created Tomcat for rural environments and JT Eaton for garages and basements.
Tomcat vs D-CON rat poison: The choice is always up to you
Specifications:
Active Ingredient: 99% food grade ingredients
Included Items: Bait Station with Bait
Item Weight: 0.06 Ounces
Item Dimensions LxWxH: 3.75 x 9.56 x 10.19 inches
Target Species: Mice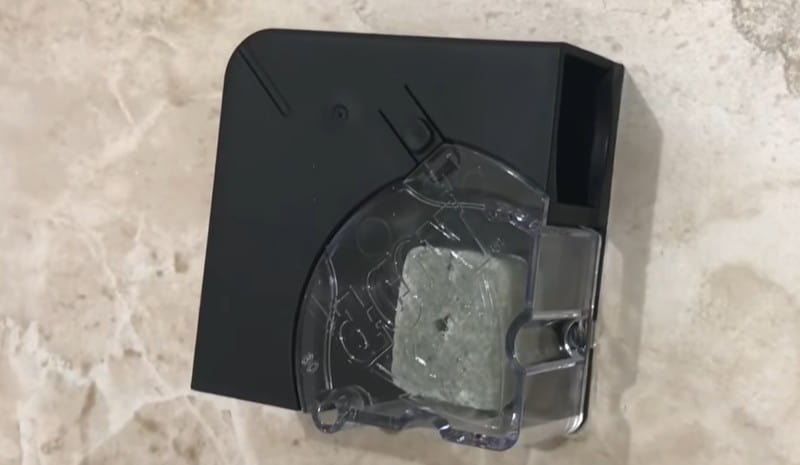 Both these solutions are similar in use: just position them where rats and/or mice are most active and wait. Even though dCON doesn't contain neurotoxins or anti-coagulants and, therefore, is considered to be safer, you should keep (and use) any kind of poison out of reach of your children and domestic animals.
It's interesting that some d-CON products have been canceled by EPA for not meeting their safety standards.
Both Tomcat and dCON (also spelled as 'Decon' by its users) are non-instant rodent killers.
That's not too bad, for it means they're safer for humans and pets. Tomcat is immensely potent, and, i.e., reasonable to apply in large rural areas, while dCON is highly recommended for indoor use. Cutting to the chase, if you're on the hunt for the most budget-friendly (and effective) poison, then Tomcat might be your best bet.
Answering Your FAQ About Tomcat Rat Poison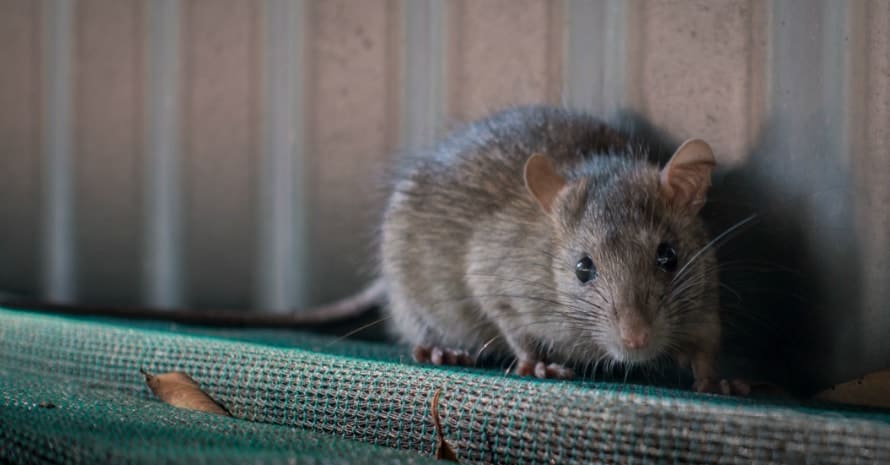 Still have questions left about Tomcat Bait Chunx? I'll answer some of the most frequently asked questions of the readers below. Browse through them and enjoy getting all informed.
Will Tomcat mouse killer kill rats?
Yes. Tomcat mouse killer kills both mice and rats. As a matter of fact, you will love how effective the stuff is when it comes to eradicating these nasty rodents. Definitely worth every penny it costs.
Does Tomcat mouse killer work?
Yes, it does. Let go of all the doubts when it comes to the thing's performance. It's an outstanding product that really works (and it doesn't cost a fortune). On the additional plus side, it provides great value for your money.
Can Tomcat kill a dog?
Tomcat features bait stations that are exceptionally pet- and kid-friendly. However, never forget about such an aspect as rodenticide toxicity. So make sure you don't use it near your pets or children. And yes, certainly, Tomcat can kill a dog if used incorrectly.
How does bromethalin work?
Bromethalin (an active ingredient in Tomcat) is a powerful rodenticide that kills mice and rats relatively fast. Once an animal ingests this rodenticide, it stops eating. Shortly afterward, bromethalin prevents the cells in the nervous system from producing energy, and the pesky invader dies. Not the most humane solution; however, you won't really care once you face the problem in all its severity.



It's Time to Choose What's Best for You
Now that you're familiar with all the perks of the Tomcat rat and mouse eradicator, you're most likely aimed at purchasing this high-quality product. Good for you. I've tested many rodent killers and consider Tomcat to be among the best. It's potent, gets the job done brilliantly, and is worth every cent.
So, what about you? Have you ever experienced mild or severe rodent infestations? If you have, what's your most preferred rodent killer, and why? Feel free to share your experience with me (and your fellow-readers) in the comment section below. Get the discussion going! Your two cents are highly appreciated.
References:
Avoiding Unintentional Poisoning (National Park Service U.S. Department of the Interior):
https://www.nps.gov/samo/learn/management/rodenticides.htm
Canceling Some d-CON Mouse and Rat Control Products (U.S. Environmental Protection Agency):
https://www.epa.gov/rodenticides/canceling-some-d-con-mouse-and-rat-control-products
Rodenticide Toxicity (Pennsylvania Game Commission):
https://www.pgc.pa.gov/Wildlife/Wildlife-RelatedDiseases/Pages/RodenticideToxicity.aspx
Why You Should Trust Pest Control Hacks?
We know that pests are nasty neighbors, and it can take months to eliminate them without the right approach. Our experts use their own experience to compile articles and guides that are introductory and informative. Our authors' opinions are independent and based on the results of practical testing of pest control tools. We do not notify manufacturers of testing of their products and do not receive payment from them for posting their items. Also, our texts are never submitted to company representatives for proofreading before placement. On the site, you will find exclusively objective ratings and reviews.