When fall arrives, you get all cozy inside and start bundling up in warm layers of sweaters, the most annoying visitors may show up: stink bugs! These pesky indoor invaders can turn your blissful hygge haven into stinky hell. Although stink bugs don't bite or carry dangerous diseases, they are a nasty nuisance.
Smash this little bugger, and it will release a disgusting smell you will hardly be able to stand. Stink bugs are known for this 'stinky' defense mechanism that activates whenever they are threatened. In other words, yuck! Here, I will be covering several best stink bug repellent solutions and shedding new light on stink bug invasion.
Top 5 Best Stink Bug Repellents: Keep These Pests at Bay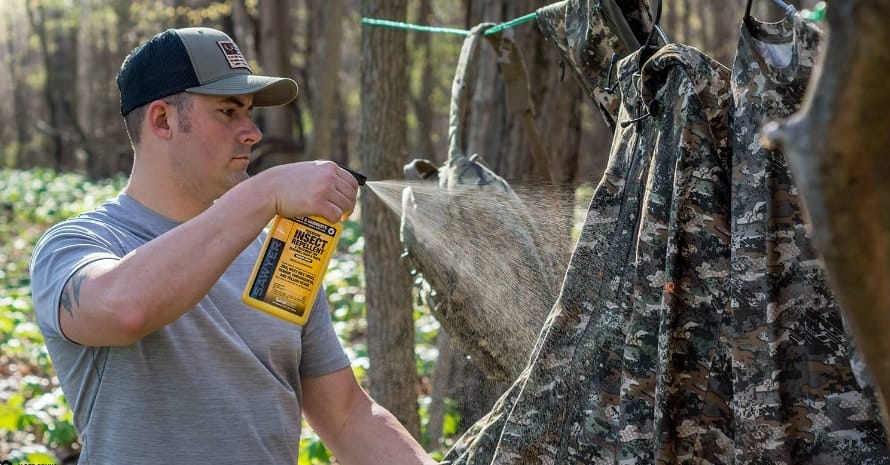 Are you on the prowl for the most powerful stink bug solutions to utilize in various environments? I'm here to let you in on this issue — and finally, help you find the answer to your seemingly ever-lingering (just like that awful odor!) 'what repels stink bugs' question. Stay tuned, and you will learn how to repel stink bugs in less than two minutes.
1. Sawyer Permethrin: Best Stink Bug Repellent Spray
If you need an excellent spray to keep stink bugs away, Sawyer Permethrin might be your best bet. Aside from stink bugs, it also works against mosquitoes, mites, ticks, and over 50 types of other irritating pests. This magic spray is odorless once it dries, and it won't damage or stain your clothes, bedsheets, tents, backpacks, or any other surfaces.
So are you ready to start enjoying your home and nature again? With this amazing stink bug repellent spray, you will no longer be afraid to open your windows or turn on porch lights — such a liberating feeling. And you can spray the thing directly on your dog's coat, yep!
Just make sure you approach the protection issue wisely and follow the instructions from the manufacturer prior to using the product.
Pros:
Cons:

awesome, very effective stuff (when used correctly);
doesn't damage or stain the surfaces you apply it on;
can be applied even to dogs;
odorless when dry.

if you're looking for a natural repellent for stink bugs, you might want to go a different route.
2. Mighty Mint: Best Natural Repellent for Stink Bugs
This product is effective and straightforward in usage. Just spray it where you've seen bugs and repeat the process every two days for a better effect. And you won't feel that harsh chemical smell when you use Mighty Mint. The stuff smells nice, but perhaps a little too strong to use in your bedroom.
Use this peppermint spray on your problem areas every 2-4 days, and you won't have a stink bug issue in the near future. This 100% natural repellent for stink bugs is pet- and kid-friendly — such a nice perk. It will help you repel (and kill) stink bugs, spiders, ants, ticks, roaches, and even mice. And the price is nice. Overall, the best bang for your buck.
Pros:
Cons:

excellent stink bug deterrent.
natural ingredients only.
smells really nice.
safe to use around your family and domestic animals.
aside from stink bugs, it also repels spiders, mice, ants, ticks, etc.

if you're super sensitive to smells, you may find the product's peppermint scent way too potent.
3. BRISON: Best Ultrasonic Repellent for Stink Bugs
This awesome bug deterrent uses ultrasonic and electromagnetic waves to keep all kinds of critters away from your sweet home. Using this thing is a walk in the park. It's a set-it-and-forget-it device. No need to keep up with stink bug sprays (and their smells); just plug it into the electrical outlet, and it will work.
BRISON makes repelling stink bugs super easy, eco-friendly, and ethical. The gizmo is small and nice-looking, so it won't spoil your interior or bother your pets for sure. It comes with a little night light, which does come in handy. Aside from the pesky stink bugs, this baby will also save you from flies, roaches, spiders, crickets, and other annoying insects.
Pros:
Cons:

nice, sleek design.
quiet and a breeze to use.
ethical and non-chemical.
is great for both indoor and outdoor use.

may take longer to work, but it does reduce the number of pests significantly.
4. Harris Stink Bug Killer: Works Like a Charm
With this repellent, you will see a significant decline in these pests literally with one application. Even if you spray your plants with the stuff, it won't damage or stain them. A great choice if you're looking to kill these pesky critters silently and invisibly.
No more having to find these pesky invaders inside your home, chasing, smashing them, and then disposing of them for you! This product is a real game-changer! Just make sure you follow the instructions that come with the spray — if you want it to work like a charm, that is.
Pros:
Cons:

highly effective, particularly for targeting stink bugs.
smell-free and non-staining solution.
is great for both indoor and outdoor use.
reasonably priced.

doesn't kill pests on contact; starts working after it dries.
5. Wondercide Indoor Spray: Among the Best Natural Remedies for Stink Bugs
Looking for an effective treatment for your stink bug, ant, roach, spider, or fruit fly problem? Opt for the exceptionally effective and versatile Wondercide spray. The stuff is ridiculously easy to use. Just read the instructions that come with it, and you're all set.
So, you want to know how to ward off stink bugs without using pesticides in your house or yard? This solution might fit the bill like nothing else for you. It's a lot better than toxic chemicals for sure! Absolutely worth a try if you're dealing with a severe infestation of creepy little bugs.
Pros:
Cons:

potent and effective.
application is a cakewalk.
safe to use around pets.
versatile and all-natural.
kills bugs on site.

does have a strong smell of mint.
How to Choose the Best Stink Bug Repellent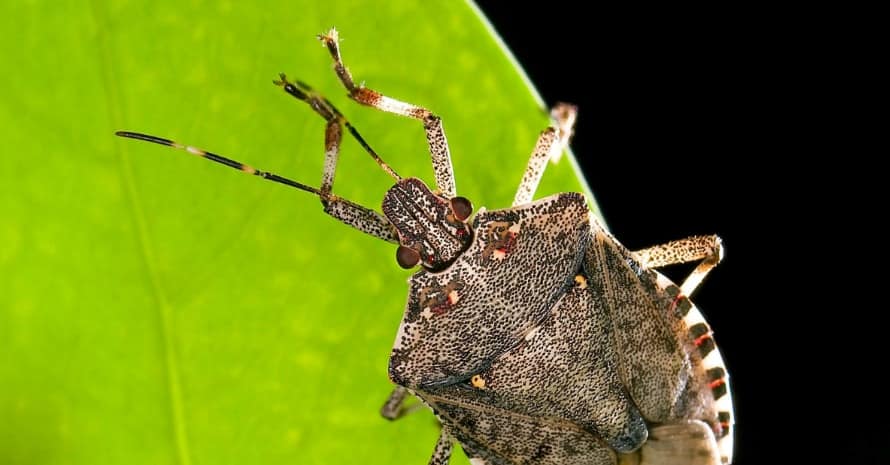 Stink bugs are annoying. So the fact that you want them gone is nothing but natural. You're probably aware that there's a wide variety of repellent types. Therefore, in order to choose the best product, you should read about those repellent types in detail. I've listed them below with handy explanations:
classic liquid sprays: typically, they're very effective, but contain pesticides;
digital ultrasonic solutions: effective, chemical- and problem-free solution. Ideal if you're planning to enjoy a warm night out on the porch;
rubber bracelet repellents: these bracelets contain essential oils that deter stink bugs for as long as 300 hours.
Wondering which repellent would suit your particular needs best? Well, that depends on the environment where you're planning to use the stuff. If you have access to wall sockets, feel free to opt for a cutting-edge ultrasonic gadget.
It's effective, non-chemical, as well as kid- and animal-friendly. Need a stink bug deterrent for the great outdoors? A good spray solution is a way to go.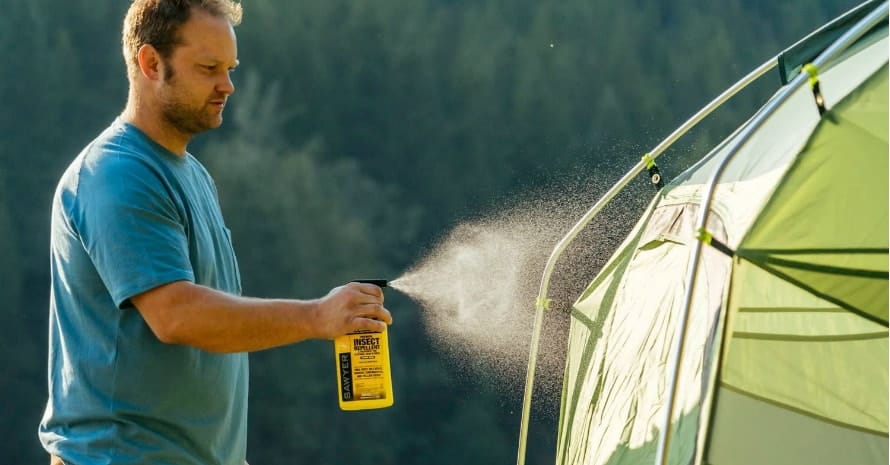 Alternatively, you can use both a solid liquid spray repellent and a portable ultrasonic product when aiming at keeping the pesky bugs away from your yard.
That way, you will protect yourself from the stinky insects, as well as other bugs that carry hazardous diseases. Needless to say that you should take the price tag issue into consideration when purchasing the best repellent.
Answering Your FAQ About Stink Bugs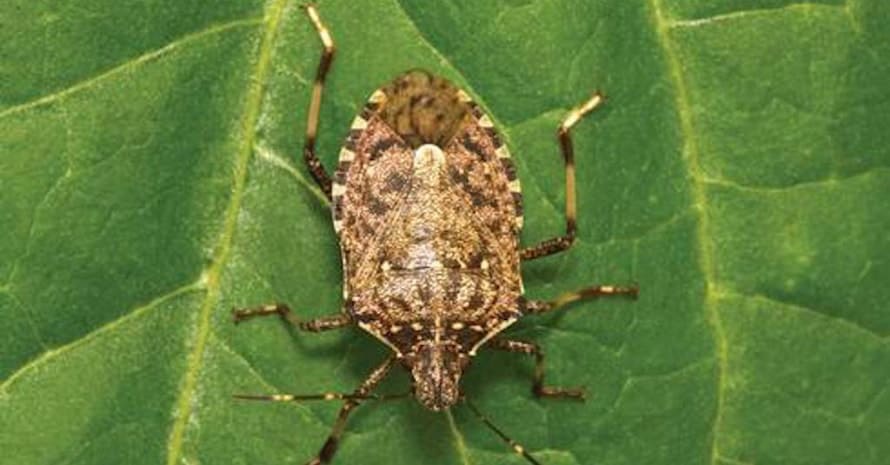 Have questions about stink bugs left? You already know what deters stink bugs. It's time to get to know them on a more intimate level. No, you don't have to smell them to accomplish this mission successfully — all thanks to me. Jokes apart, below, I've answered some of our readers' most frequently asked questions about these nasty little pests.
Do electronic stink bug repellents work?
Yes. Moreover, they are very effective and easy to use. They flaunt an amazing plug-and-play design, and they're absolutely hassle-free. They won't damage your pets' or your kids' health. And they're 100% natural.
How long does stink bug smell last?
You already know that when a stink bug is threatened, it releases an awful smell from small holes in its abdomen to prevent predators from munching on them. The disgusting odor lasts for up to one hour.
So instead of smashing these annoying visitors, you might want to consider vacuuming them up or throwing them away. If your problem is ongoing, then choose the best deterrent for you from the selection above.
Does stink bug smell attract other stink bugs?
Stink bugs don't damage homes. Neither do they transmit dangerous diseases or bite. They do release foul-smelling chemicals when they're frightened. And yes, these chemicals usually attract other stink bugs to the 'crime scene' (read as your home). You may not notice this process in its initial stages, but over time, the stink bug issue may turn into a full-on infestation.
What's interesting is that stink bugs seem to use their own chemical communication, the recently discovered and studied insights into which will allow people to create new, eco-friendly insecticides and, thus, save farmers millions of dollars.
When is stink bug season?
Stink bugs love warm temperatures; therefore, you may see them frequently from March to September. The peak stink bug activity season is during fall months. However, if the winter is warm, these critters may decide to stay and hang out a little longer doing their best to make themselves at home in your home.
What scents do stink bugs hate?
While stink bugs are known for the disgusting odor of their own, there are scents these stinkers hate, too. For instance, they dislike strong smelling essential oils, such as lemon, lavender, eucalyptus, and mint. Also, they are averse to the smell of garlic.
Therefore, no wonder so many people are on the hunt for essential oils for stink bugs. They do work wonders when it comes to deterring these pesky pests!
Cutting to the Chase: Stink Bugs Be Gone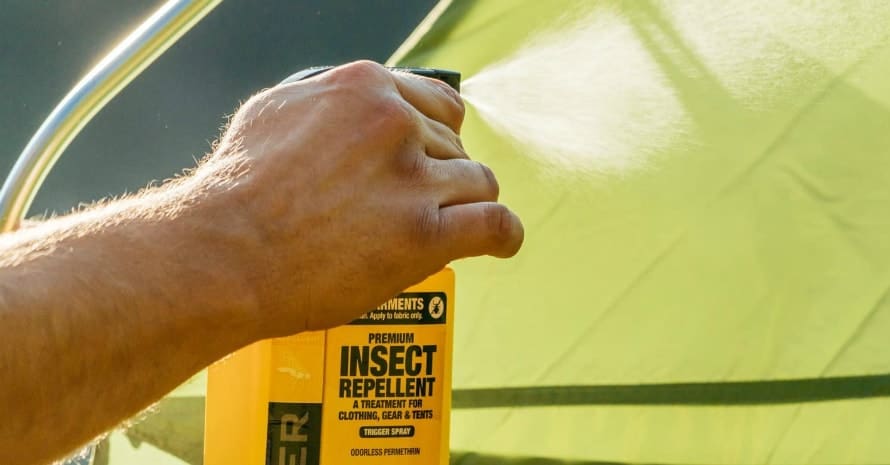 Dealing with stink bugs in your house can, well, stink. Nobody wants to have them as visitors, let alone permanent residents. The silver lining is that the right products can help you get rid of the pesky invaders with little to no fuss — and without you having to expose yourself to the disgusting odor that gives these bugs their name.
So, what about you? Have you experienced the stink bug situation? How did you get rid of the annoying stinkers? What are your go-to solutions when it comes to stopping the invasive brown marmorated stink bugs? Feel free to let me (and your fellow-readers) in on your experience in the comment section below. I appreciate your feedback greatly.
References:
Shedding New Light on Stink Bug Invasion (U.S. Department of Agriculture):
https://www.usda.gov/media/blog/2017/11/07/shedding-new-light-stink-bug-invasion
Virginia Tech researchers discover insights into chemical communication of stink bugs (Virginia Tech Daily):
https://vtnews.vt.edu/articles/2018/08/81618-Fralin-Tholl-stinkbug.html