While bed bugs don't have the ability to fly or jump that many parasites possess, they remain a greatly annoying pest.
These tiny creatures will crawl out of their hiding places at night to feast on human blood. Although they seem unlikely to carry diseases, allergic reactions to bed bug bites have been reported in rare cases, and secondary infections may develop as you scratch the affected area.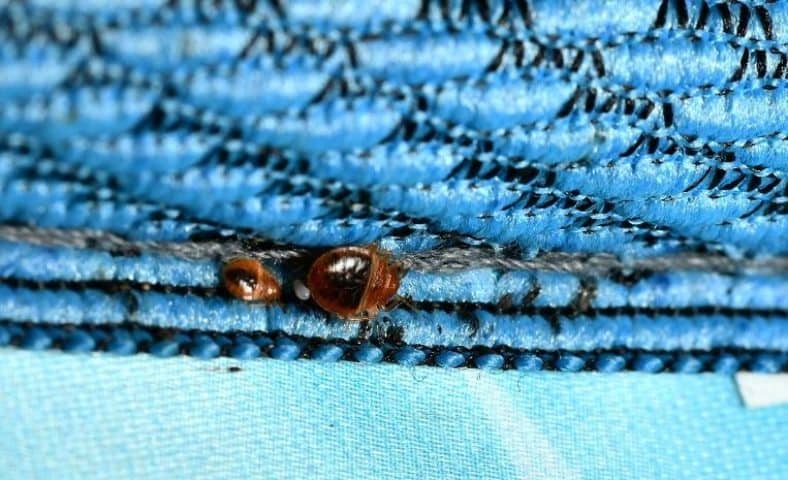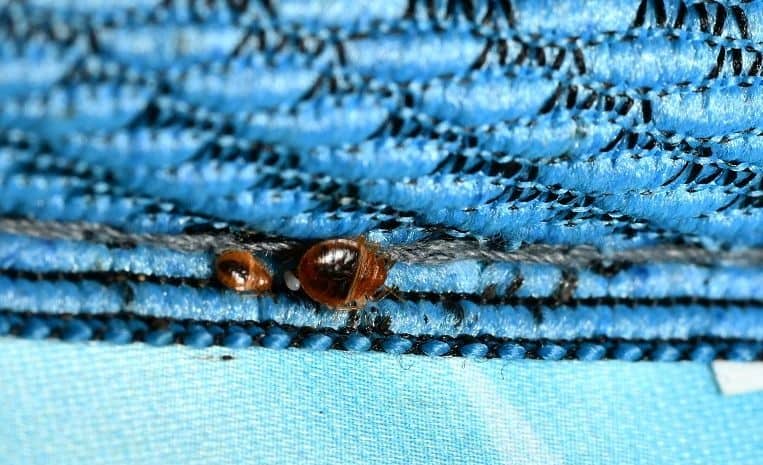 Bed bugs have a reputation for being stubborn residents when it comes to getting them out of your property. However, the market is full of pest control products that claim to solve the problem. If you've been thinking about giving one a try, read my Hot Shot Bed Bug Fogger review first.
Hot Shot Bed Bug Fogger Review: Honest Opinion
Overall Score: 3.9 out of 5. Not enough to battle the infestation alone, but can be used with products listed below.
Hot Shot specializes in insect control, offering a wide range of ant, roach, spider, and flying insect treatments. Its bed bug line includes various formulations from aerosols to interceptors. Our today's focus, however, is the fogger variety.



Effectiveness
According to the manufacturer's website, Bedbug & Flea Fogger is active against a number of pests such as fleas, ticks, lice, and bed bugs. This is achieved by using pyrethrins and pyrethroids, along with synergists to boost pesticide effectiveness. Pairing the actual pesticides with synergists has long been common practice in pest control.
Additionally, the formula features Nylar®, a widely used insect growth regulator included to prevent larvae from developing into the adult stage (please note that the manufacturer does not include any information on its effectiveness against bed bugs).
On a scale from 1 to 5, I find that this product measures 3 in terms of efficiency. Unfortunately, I did encounter a number of live bugs after application according to the Hot Shot Bed Bug Fogger instructions.
In its Guide to Systematically Battle Bed Bugs, the manufacturer indicates that the fogger is to be combined with other formulations for better effect. It's also necessary to vacuum the house thoroughly and expose the bedding to high-heat treatment. While I agree with these recommendations, it's rather frustrating that a product that's a bit challenging to use (see the Ease of Use section below) isn't really effective on its own.
Price
What I like about this product is that it's relatively affordable. With a price of well under 15 dollars at the time I purchased it, a package will cover 3 x 2,000 cubic feet, which is equivalent to three rooms measuring 15.5 feet x 16 feet if your ceiling is 8 feet high.
However, it's not the most inexpensive treatment of all, especially if you take into account the fact that you typically want a whole-house solution. This said I rated the price of Hot Shot Bed Bug Fogger 4.5 out of 5.
Ease of Use
Just in case you're uncertain what the word "fogger" might mean, the product is essentially a bug bomb for bed bugs and fleas. What you need to do is activate the canister by locking the valve and leave in on a stand at the center of the room for two hours.
Sounds simple, doesn't it? However, you need to take a number of precautions like covering any surfaces that might come into contact with food, wooden furniture, etc. Most Hot Shot Bedbug and Flea Fogger reviews mention that the safety measures take a lot of time, so the mark is 4 out of 5.
Safety
Hot Shot for bed bugs isn't exactly what you call safe. It can be toxic to humans and animals if absorbed through the skin and might cause allergic reactions. In its section on how to use the bed bug fogger, the manufacturer insists that you don't enter the room for two hours following treatment.
Since the precautions are common with insecticides, I rated the safety parameter 4 out of 5.
Pros:
Cons:

affordable;
relatively easy to use;
safe if used according to the directions.

not 100% effective;
needs a lot of precautions.
Buyer's Guide
Now that you've read my Hot Shot Bed Bug Bomb review, you might want to figure out how to choose a solution that will actually work for you.
First of all, you need to decide on the formulation. Apart from foggers, or bombs, common chemical treatments include sprays and bed bug powders. Such products may be extremely effective when treating tight areas such as crevices, which is important since bed bugs are generally very reclusive creatures. However, foggers can be convenient if you have a large property with signs of a massive infestation.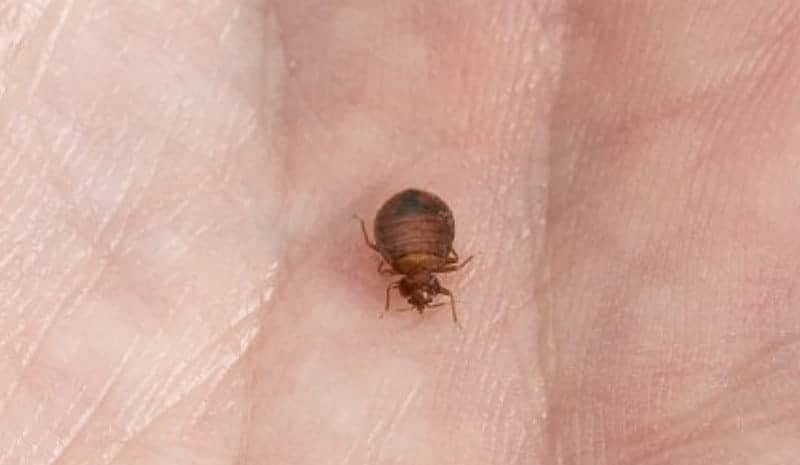 The main advantage of powder over spray is that it normally has a longer period of action. For example, diatomaceous earth powder remains active for up to 4 weeks. As a bonus, it's absolutely safe to pets and humans provided that it's food grade.
Unfortunately, bed bugs tend to take detours when they spot powder. That's why some brands combine diatomaceous earth with insecticides to compensate for it. This also means the product might not be pet- and kid-friendly anymore.
Bed bug sprays can be a safer alternative as long as they have a natural composition. However, many brands prefer chemical insecticides, whether natural ones like pyrethrins or man-made pyrethroids.
Although many people believe the approach to be more effective, there's a number of less radical products that show great results compared to what's commonly described as harsh chemicals. As a rule of thumb, it's advisable to resort to plant-based treatments if you have kids or pets on your property.
Hot Shot vs Raid Bed Bug Killer
Specifications:
Item Form: Foaming Spray
Item Volume: 17.5 Fluid Ounces
Item Weight: 1.19 Pounds
Product Dimensions: 2.69 x 3 x 9.88 inches
Target pests: Bed Bugs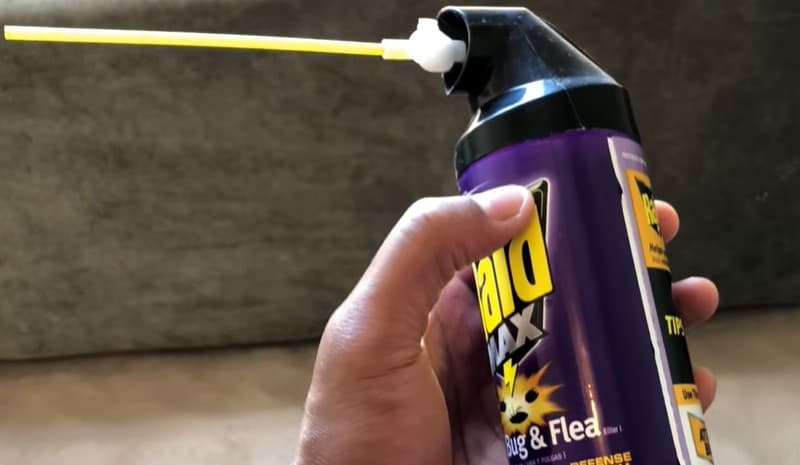 Foam, such as Raid Max Bed Bug Crack & Crevice Extended Protection Foaming Spray, combines the prolonged action of powder with the increased convenience of a spray. According to the label, it'll keep your floor bug-free for up to 8 weeks. A Hot Shot vs Raid bed bug killer comparison showed the latter to be way more effective, leaving hardly any buggers alive after the spot treatment (combined with vacuuming, which I also did for the Hot Shot product).
Since this is not a botanical formula, direct contact with skin and eyes must be avoided, and the manufacturer recommends covering any food. Still, the product is safe to use on mattresses (though not linens).
If you feel inclined to natural compositions, I can recommend you two effective yet pet- and child-friendly products.
EcoRaider vs Hot Shot
Specifications:
Item Volume: 16 Fluid Ounces
Item Form: Spray
Item Weight: 1.2 Pounds
Product Dimensions: 3 x 4 x 10 inches
Target pests: Bed Bugs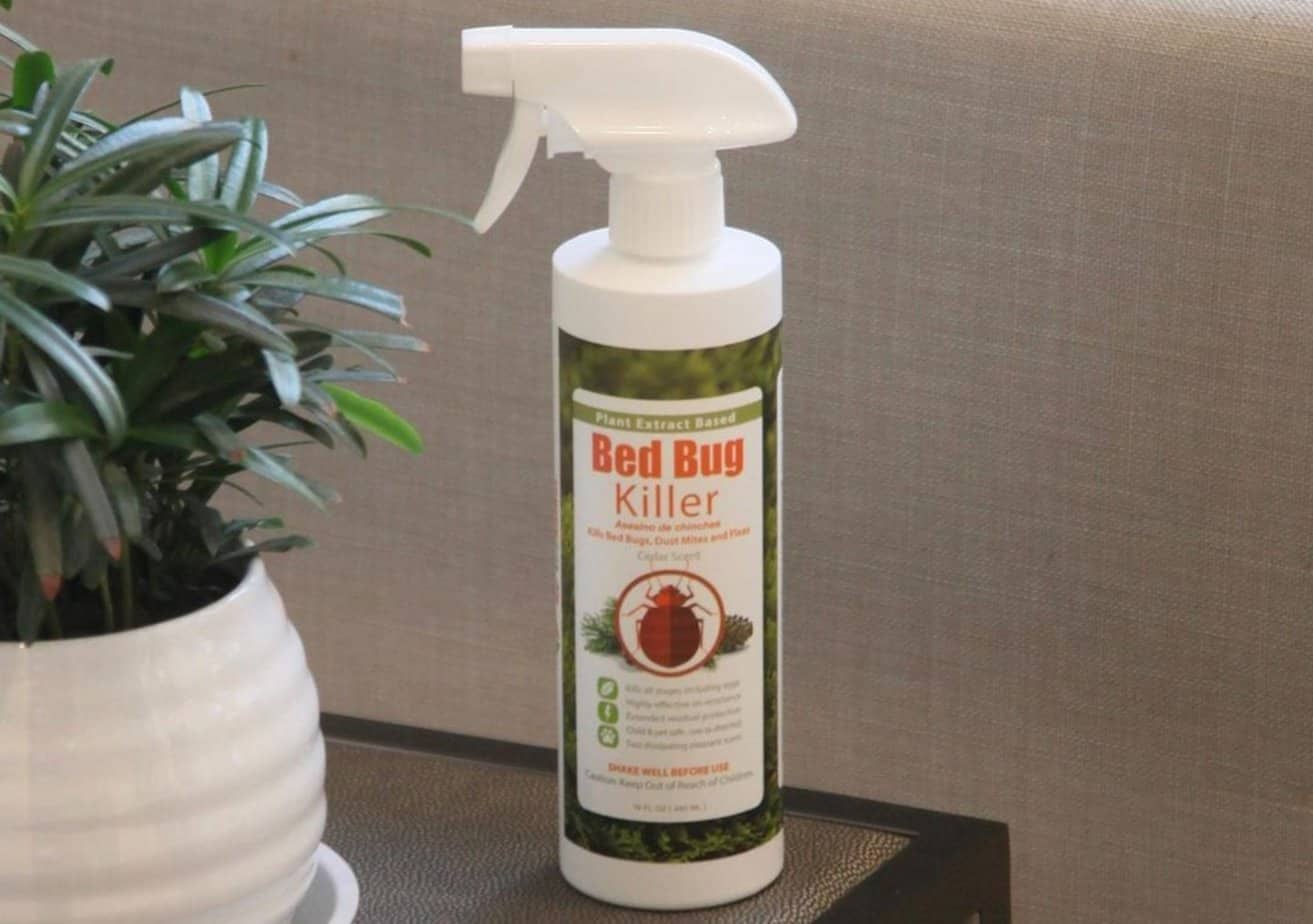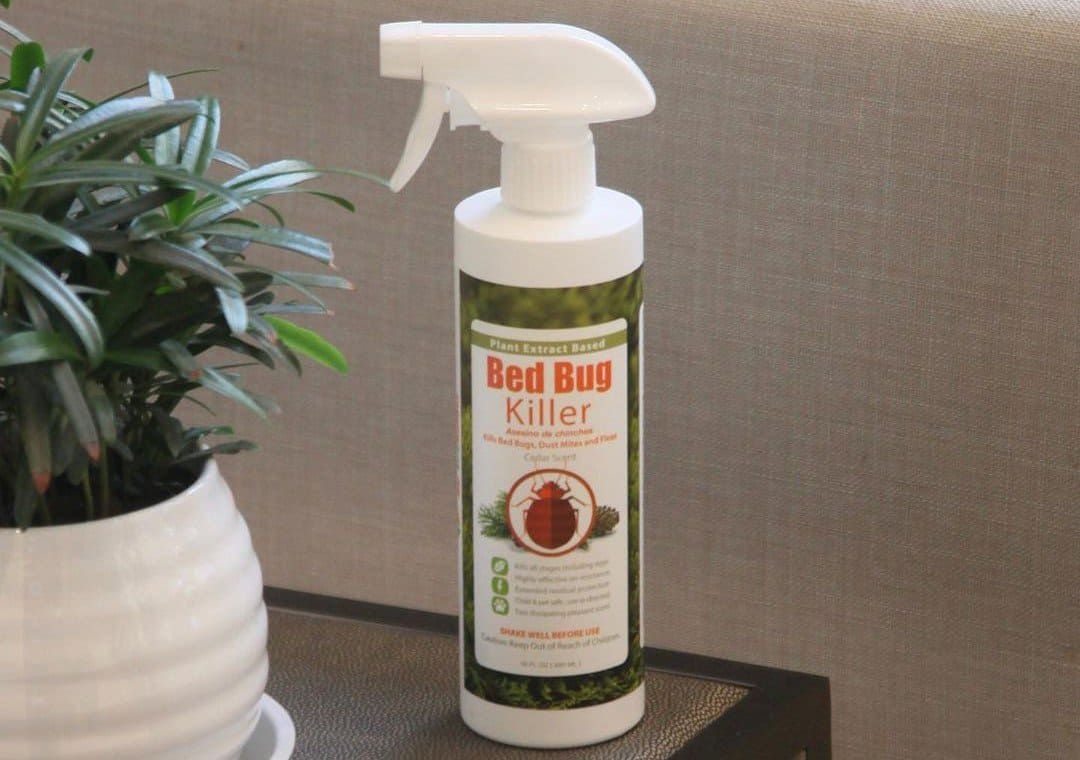 The EcoRaider Bed Bug Killer Spray uses plant-extracted insecticides to quickly kill adult bed bugs as well as eggs. It also offers residual protection for up to 2 weeks. What I like about this product is that it doesn't need time-consuming precautions and does a great job of keeping the bugs away while causing little to no skin irritation even in case of direct contact.
Hot Shot vs MDX Concepts
No products found.
Alternatively, you can use the somewhat pricier bed bug gypsum spray by MDX Concepts, based on peppermint and spearmint oil. This easy-to-use product is extremely effective in killing bed bugs and harmless to kids as well as our pets.
Finally, it's always a good idea to use a steam cleaner on carpets and mattresses to get rid of bed bugs, since heat is one thing that kills the creatures really quickly. This method involves no chemicals and can be combined with most other treatments.



FAQ
Are Bed Bug Foggers Effective?
Bed bug foggers might be a reasonable solution if you're suffering massive infestation over a big area. In this case, you'll need to combine the bomb with spot treatments such as foam or spray for cracks and crevices while also applying high heat to textiles such as linens and carpets.
Does Hot Shot Bed Bug Fogger work?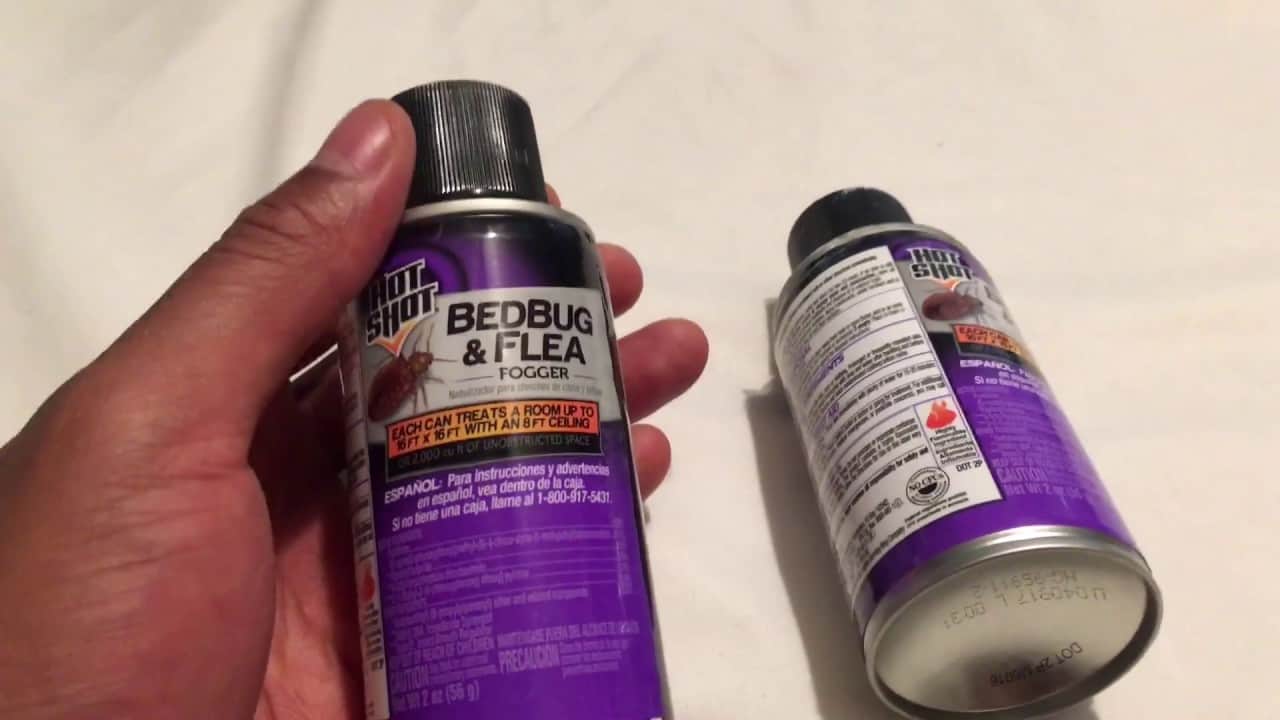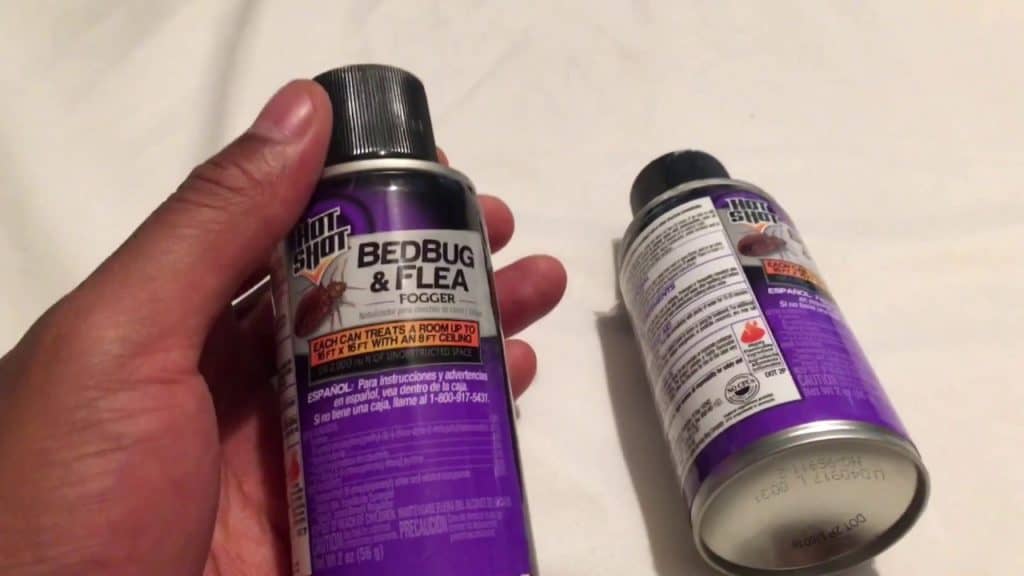 It does but to a limited extent. You'll probably see live bugs after application unless you also use a spray, powder, or foam to exterminate them in tight places such as crevices or repeat the treatment several times (which is hardly possible given the procedure). This is definitely not a recommended solo treatment.
Related Post: Most Durable Bed Bug Mattress Covers Reviewed
For How Long Should I Leave a House After Applying Hot Shot Fogger?
The manufacturer provides detailed instructions on its website on the safety precautions to be taken while using the fogger. According to the direction, you'll need to leave the property for 2 hours before opening the windows for 2 more hours. It also mentions that the longer wait time might be necessary if you can still sense the smell.
What Should I Do If I Inhale the Fogger?
Although the manufacturer does not provide detailed directions regarding inhalation, it's generally accepted that you should seek medical attention after breathing pesticide mist in a considerable amount. Otherwise, toxic reactions are possible. The first step to take, however, is to go outside and get some fresh air. Your symptoms may subside soon if the reaction is not severe.
Summing It Up
With an overall rating of 3.9, I find the Hot Spot anti-bed bug fogger to be ineffective as a solo treatment but affordable and relatively easy to use in case you want to pair it with crevice formulations such as spray. Please mind that you'll have to stay out of your property for at least 2 hours, and don't forget to read the label for the complete list of precautions if you decide to use it.
Do you happen to have any bad experience with foggers? If yes, you're welcome to share it in the comments section down below so that others can learn from your mistakes!
References:
Human Health Considerations: Bed Bug Bites (The Ohio State University):
https://u.osu.edu/bedbugs/research-refs/health/bites/
Registration Review of Pyrethrins and Pyrethroids (U.S. Environmental Protection Agency):
https://www.epa.gov/ingredients-used-pesticide-products/registration-review-pyrethrins-and-pyrethroids
Bed Bug Identification and Solutions (Hot Shot):
https://www.hotshot.com/Products/Bed-Bug-Control/~/link.aspx?_id=ECACE434E9004739B134B167F1AF4B40&_z=z
Why You Should Trust Pest Control Hacks?
We know that pests are nasty neighbors, and it can take months to eliminate them without the right approach. Our experts use their own experience to compile articles and guides that are introductory and informative. Our authors' opinions are independent and based on the results of practical testing of pest control tools. We do not notify manufacturers of testing of their products and do not receive payment from them for posting their items. Also, our texts are never submitted to company representatives for proofreading before placement. On the site, you will find exclusively objective ratings and reviews.