Bed bugs are tiny, brownish, oval insects. Despite their small size, they can become a real problem for you. In fact, even if you have never faced the problem of bed bugs, you, most likely, have heard that they are the hardest pests to kill.
Therefore, there are a large number of possible ways to get rid of them. Special sprays, traps and bed covers are among such methods. Each of these approaches has both advantages and disadvantages. Good to know that sometimes, it is better to combine several of them to achieve the best results in the short term.
Pros
Can be used against other pests, not only bed bugs.
Can be applied in two ways.
Today, I want to discuss only one method that can help you to kill these annoying insects, but in great detail — bed bug powders. If you type it in Google, you will see thousands of pages and manufacturers. So, how to pick the best bed bug powder? When do you need to apply this approach? Is it harmful to your health? There are thousands of unanswered questions in your head when you decide to purchase bed bug powder.
In this article, I want not only to raise these questions but also to provide you with informative and useful answers. Also, I conducted a comprehensive study during which I have tested several dozens of the most popular bed bug powders and narrowed down to the five most effective ones. I suggest starting with this list!



TOP 5 Best Bed Bug Powders
Bed bugs are the insects that hide in small and dark places. They can live without food for several days, therefore, it is hard to detect the places of their greatest congestion. It is the reason why all pest control managers recommend applying remedies against bugs under all skirting boards, behind the sockets and other inaccessible places.
Due to its friable structure, bed bug killer powder can get even to the tiniest places. This fact makes the powder one of the most effective tools in the fight against bed bugs.
Today, there are thousands of powders available on the market. Most of them are not as effective as advertised. But these five products are really great and will definitely help you to get rid of bed bugs.
1. Best Bed Bugs Powder Treatment: Rockwell CimeXa Insecticide Dust
Specifications:
Active Ingredient: Silicon dioxide 92.1%
Coverage Area: 2 oz. per 100 sq. ft.
Item Weight: 6.7 ounces
Package Dimensions: 3.4 x 3.6 x 10.15 inches
Target pests: Ants, Wasps, Crazy Ants, Cockroaches, Firebrats, Silverfish, Spiders, Mites, Bed Bugs, Lice, Fleas, Ticks, Stored, Beetles and Moths and Drywood Termites
Rockwell Labs is one of the most well-known companies that manufacture various products for the pest control industry. I like their bed bugs killers because the company has its own laboratory where scientists from different countries conduct thousands of experiments each year to find the best anti-pest remedy.
Today, CimeXa is the key and the most effective bed bug powder in their assortment. By the way, it also kills many other pests, too, not only bed bugs. You can use the powder against indoor spiders, ticks, roaches, ants, etc. The remedy is completely odorless and non-repellent. Unlike other popular, effective powders, CimeXa contains not so many toxic and poisonous substances in its composition, therefore, it can be used in a house with children or animals.
Pros:
Cons:

Low-toxicity;
Can be used against other pests, not only bed bugs;
The result is noticeable in the first days of use.

Quite costly if you need to treat more than 1 room;
2. Organic Bed Bug Powder: HARRIS Bed Bug Killer
Specifications:
Active Ingredient: Diatomaceous Earth
Item Form: Powder
Item Weight: 4 pounds
Package Dimensions: 6.14 x 3.16 x 14.74 inches
Target pests: Bed Bugs, Fleas, Roaches, Silverfish, Ants, Earwigs, Beetles, Slugs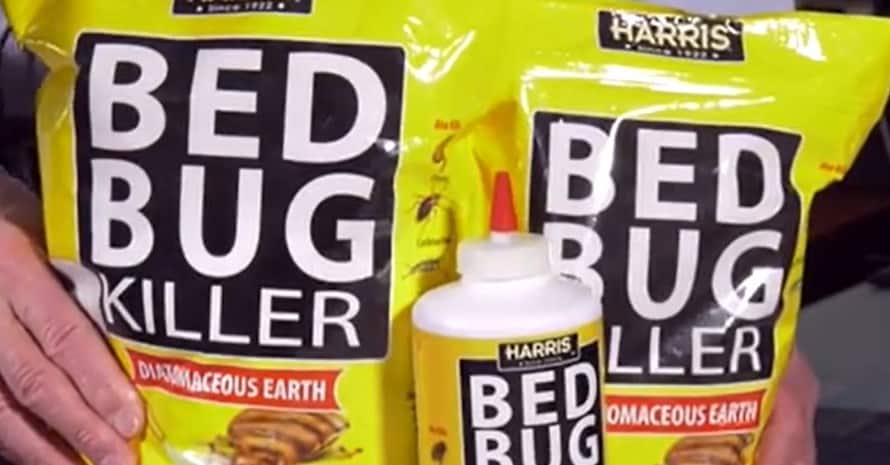 HARRIS is one of the oldest companies operating in the pest control market. Only imagine, the company was founded in 1922 in America. The pest killer products manufactured by HARRIS have quickly become the market leaders.
If you have read my previous articles and reviews, most probably, you have already met the products manufactured by the company more than once. Therefore, I will not dwell on the brand for a long time but will tell you more about the best diatomaceous earth for bed bugs in their product line — HARRIS bed bug killer.
This pest powder can easily reach even the most inaccessible places in your house. At the same time, it is very simple in use: the bed bug killer contains the powder duster that makes the application really simple. Due to a concentrated and innovative formula, this pest killer by HARRIS will continue to kill the insects for weeks after application. My experiments show that the bed bugs that come into contact with the killer, usually die within 48 hours.
But the greatest advantage of the HARRIS bed bug killer is that it is completely eco-friendly. The pest control remedy is registered with the EPA (Environment Protection Agency) standard and listed with the Organic Minerals Research Institute rules.
Pros:
Cons:

It kills the bed bugs within two days;
Easy in use;
Eco-friendly.

It is usually sold in small size;
The bed bug powder is not shipped to all countries.
3. Powder That Kills Bed Bugs Within Two Days: HARRIS Killer Powder with Application Brush
Specifications:
Active Ingredient: Malic Acid
Item Form: Powder
Item Weight: 6.2 ounces
Package Dimensions: 4 x 4 x 11 inches
Target pests: Bed Bugs & Eggs
It is the second pest killer produced and sold by HARRIS. This pest control remedy can kill not only the mature bed bugs but also their eggs. Due to the usage of innovative formula with unusual pesticides, the powder can kill the insects that have already become resistant to traditional pyrethroid pesticides. Users can apply the killer using two methods:
Puffer tip: it allows people to get into the inaccessible places;
Brush: this method is used for dusting hard surfaces.
HARRIS killer is often used in hotels, motels and hospitals, apart from houses. Although it is low-toxic, it is recommended to leave the house after you apply the powder. Similar to the previous powder, HARRIS Killer Silica powder also continues to kill the insects even after being applied one week ago.
Pros:
Cons:

It kills bed bugs and their eggs;
Can be applied in two ways;
Long-lasting effect.

Does not kill other insects.
4. Effective Diatomaceous Earth for All Insects: JT Eaton 203 Bedbug and Crawling Insect Powder with Diatomaceous Earth
Specifications:
Active Ingredient: Silicon Dioxide 85%
Item Form: Powder
Item Weight: 9.6 ounces
Package Dimensions: 3.5 x 3.5 x 11 inches
Target pests: Bed Bugs, Ants, Cockroaches, Crickets Fleas and more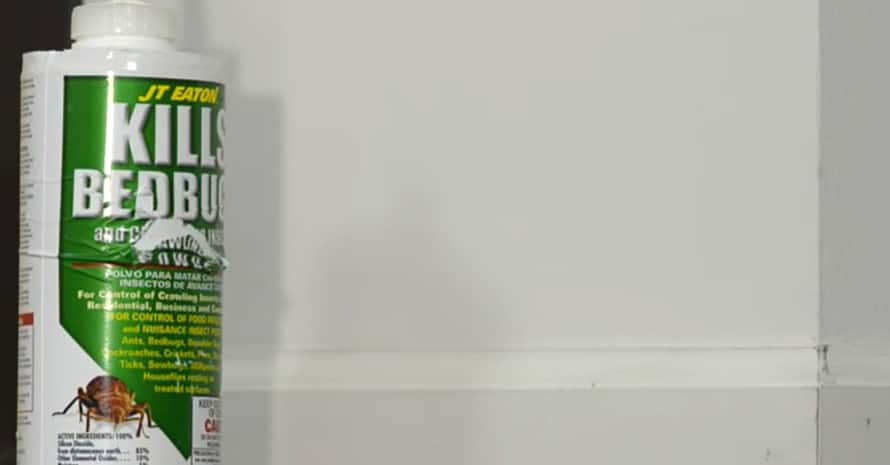 If you want to buy the powder that kills not only bed bugs but also actively acts against other insects, such as ants or roaches, then I recommend you to take a precise look at the powder by JT Eaton. It is a company specialized in producing various remedies against insects. The company has been operating for more than 80 years on the market and has a lot of satisfied clients, so you can be sure of their product's quality.
This powder effectively absorbs fluids from insects, as such, they die from dehydration within a couple of days. The product can be applied in houses with children and pets. Moreover, it has a 1-year limited warranty.
Pros:
Cons:

1-year warranty;
Low-toxic;
Kills all insects.

Expensive;

The product gets sold out very fast.
5. Super-Effective Bed Bug Dust: Hot Shot Bed Bug Killer Dust With Diatomaceous Earth
Specifications:
Active Ingredient: Silicon Dioxide 85%
Item Volume: 8 Fluid Ounces
Item Weight: 10.1 ounces
Product Dimensions: 9.88 x 3.25 x 3.25 inches
Target pests: Bed Bugs, Fleas, Ants, Cockroaches, Silverfish, Beetles, Earwigs, Millipedes, Centipedes, Crickets, Slugs, Grasshoppers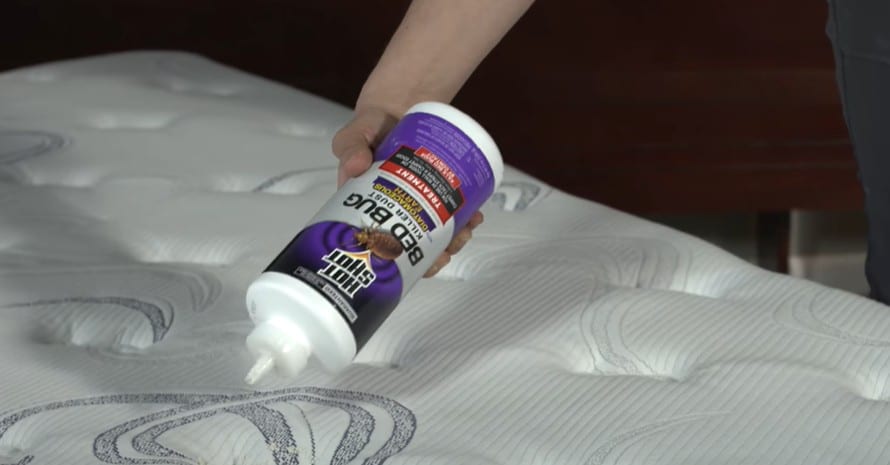 HotShot is a company with significant experience in producing effective pest controls. In their assortment, you can find the products not only against bed bugs but also against ants, roaches and other insects.
This remedy is effective only if bed bugs come in contact with the powder. Therefore, it is recommended to apply the product in the areas where the insects usually hide, like bed frames, mattresses, etc. This bed bug killer dust is more effective when you use it with other insect killers but not as a standalone product.
Pros:
Cons:

It kills various insects;
Affordable price;
It can get into inaccessible areas.

It kills the insects only after they contact with powder;
The bed bug killer is not shipped to all countries.
Buyer's Guide
Now you've learned about TOP-5 the best bed bug powder. What's next? How to use these bed bug killers? And, most important, are they really effective against insects? In this section, I will answer these and similar questions. So, keep reading!

What Is Bed Bug Powder and What Are the Common Active Ingredients?
There are many effective pesticides to control bed bugs. In spite of this fact, the powders are continuing to become more and more popular every year. Why? The most obvious powder's advantage is its long-lasting effect. It means that the remedy keeps on killing the insects for several weeks after you apply it.
Also, you need to think about purchasing a bed bug powder if you have several different types of insects at home, not only bed bugs. Another benefit of using bed bug powders is their texture. As it consists of tiny elements (dust), a powder can easily penetrate the cracks and other inaccessible areas. Therefore, it is recommended to use the powder if the infestation territory is really large. The common ingredient is silicon dioxide.
Similar to all pest controls, the bed bug powder also has disadvantages. First of all, you should be aware that the dust will be everywhere. Secondly, you will have to look after children and pets so they do not accidentally eat the powder.
How to Apply Bed Bug Powder Correctly?
Usually, the bed bug powders contain several additional devices for a simpler and more convenient way of application. Moreover, each product has detailed application instructions (which I highly recommend to read before starting to use the remedy). All powder should be applied to the places where the insects live, do not skip cracks and crevices. Also, don`t forget to apply the product under the carpets, if you have any.
How much of the product do you need to apply? It is hard to answer. The debates between pest control managers and insects science on the average dosage of bed bug powder per use keep on going.
My own recommendation is to apply small portions of products systematically. Use the powder at least for two weeks. But remember that the bed bugs tend to return, therefore, continue to apply the remedy a couple of weeks after the insects are gone.
FAQ Section
1. Does Bed Bug Powder Really Work?
Unlike bed bug sprays, powders work mechanically – they remove the fluids from the bed bugs, so they die due to dehydration. By the way, it is important to remember that it takes several days for insects to die from the product. So if the bed bug comes in contact with powder, it will die only after a few days, not immediately. During this period of time, the powder will gradually kill the insect.
2. Is Bed Bug Powder Safe for Humans?
According to the "Harmful Effects of Bed Bug-Killing Method of Diatomaceous Earth on Human Health" survey published in the Journal of Insect Science, diatomaceous earth dust and bed bug powders are one of the safest methods used against pests. Of course, there are chemical elements that dust contains, but they are harmless to people.
Therefore, you can bravely use the bed bug powders in the house with children and pets. The only recommendation, as I have already mentioned above – is to keep an eye on them, so they do not accidentally eat the portion of bed bug dust.
3. How Long Does It Take Bed Bug Powder to Work?
The bed bug powders are well-known for their low-toxic properties and long-lasting effect. In fact, the vast majority of anti-insects powders will continue to kill the pests for several weeks after being applied. So, yes, they really work!
Related Post: Best Bed Bug Foggers & Bombs Reviewed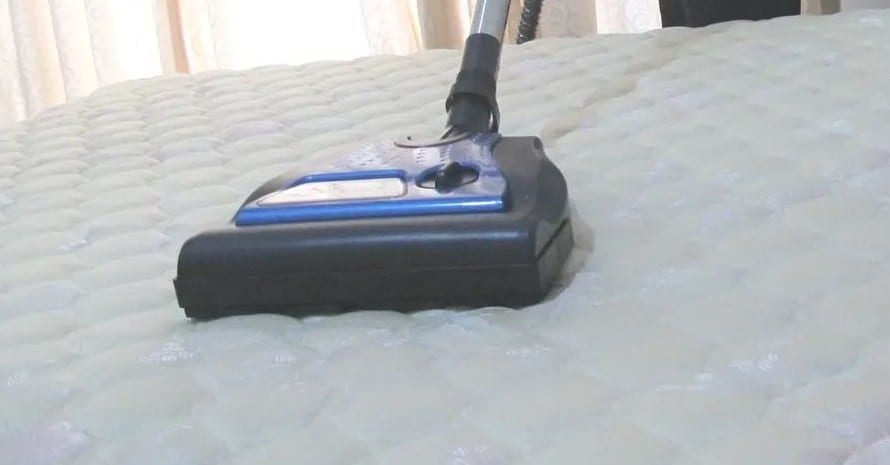 4. Can You Get Rid of Bed Bugs Using Only Powder?
It is difficult to answer this question because it depends on several factors:
The size of the infestation area;
Existing resistance of bed bugs to pest controls;
The infestation area itself.
Let me explain each of these points. The first one is the size of the area. Commonly, the powders are recommended to use if you want to cover a large territory. The disadvantage of this method is that it creates a mess as the dust will be everywhere around. At the same time, try to avoid using bed bugs powder on the terraces or other semi-outdoors areas as the wind can easily blow it away.
The second factor is the resistance of bed bugs to pest controls. In fact, it is very hard to develop resistance to the bed bug powders. The reason is, as I have mentioned above, it is a mechanical killing method, not a chemical one. Despite this, my recommendation is to take into account the probable resistance of the bed bugs.
The last factor is the infestation area itself. If there are way too many bed bugs and other insects in your house, it is recommended to use other remedies to get rid of bed bugs. Usually, when having a severe pest infestation, people tend to combine powders with sprays.
Related Post: Best Bed Bug Heaters for Quick and Easy Treatment



Have a Question About Best Bed Bug Powder?
Now you know the advantages and disadvantages of powders, what powder kills bed bugs and what does not, how to choose the best one, and lots of other useful information regarding bed bugs powders. As usual, under the article you will find a comment box, where you can discuss the review and ask additional questions that keep on bothering you. So, feel free to share your thoughts and opinions on bed bugs powders below!
References:
Pesticides to Control Bed Bugs (United States Environmental Protection Agency):
https://www.epa.gov/bedbugs/pesticides-control-bed-bugs
Bed bugs (University of Minnesota Extension):
https://extension.umn.edu/biting-insects/bed-bugs
Harmful Effects of Bed Bug-Killing Method of Diatomaceous Earth on Human Health (US National Library of Medicine National Institutes of Health):
https://www.ncbi.nlm.nih.gov/pmc/articles/PMC6790245/
Why You Should Trust Pest Control Hacks?
We know that pests are nasty neighbors, and it can take months to eliminate them without the right approach. Our experts use their own experience to compile articles and guides that are introductory and informative. Our authors' opinions are independent and based on the results of practical testing of pest control tools. We do not notify manufacturers of testing of their products and do not receive payment from them for posting their items. Also, our texts are never submitted to company representatives for proofreading before placement. On the site, you will find exclusively objective ratings and reviews.