Perhaps, feeding pigeons with bread in the park is a fun thing to do on the weekend. However, the pigeons which are persistently trying to become your neighbors are an entirely different matter. One of the dangers that pigeons carry, besides being noisy at dawn, is litter.
Not only litter has an unpleasant odor and spoils the appearance of the facade, balcony, or concrete, it is also dangerous to health. Pigeons carry various bacteria that can have hazardous effects on human health. Pigeons can interfere with the owners of shops, warehouses, and offices, starting to nest under their roofs.
As a result, you can incur losses not only from cleaning for pigeons but also from the damage these birds cause to property and products, which may result in the loss of customers. Vendors refuse to take products contaminated with droppings as there is a risk of contamination of products.
That is why it is worth choosing effective anti pigeon devices to drive these birds away from your territory.
Top 5 Best Pigeon Deterrent
Pigeons love large and high buildings; consequently, they are not only waking you in the morning, but also harming materials, spreading germs, and diseases. If you are the owner of the premises, you know how expensive it is to perform cleaning from the dirt these birds cause every year.
That is why it's so vital to make sure the pests have not taken root in your house. Getting rid of pigeons is hard, and it's smarter to be proactive and protect your home from being targeted by birds using pigeon repellents beforehand.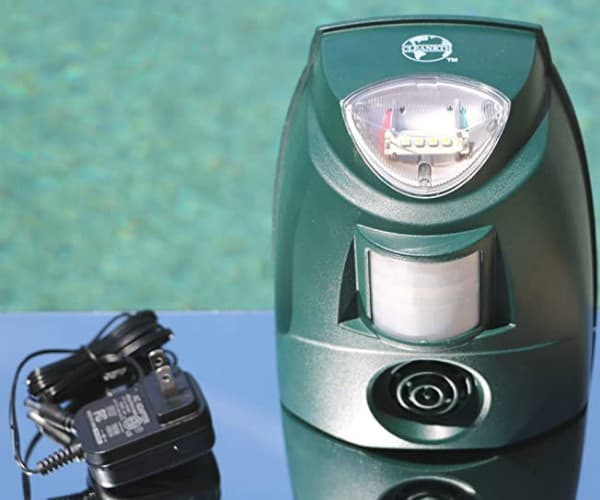 Over the years of bird control, dozens of diverse ways of scaring or getting rid of them have been developed. The most common and affordable methods are a pigeon scarer, usually in a form of a scarecrow, and spikes. Bird spikes should be spread out in the places of their possible landing, reducing the possibility for them to find a place for landing and nesting in this zone.
However, these pigeon control products are not always the most effective ones. Therefore, we will consider several options that will help you not to worry about pigeons and the harm they may cause.
1. Bird-X Extra Wide 8-Inch Stainless Steel Bird Spikes – the Best Pigeon Deterrent
It is the best pigeon repellent that will help you drive pigeons and other birds from your balcony and roofs are spikes.
These are powerful steel spikes that you can place on a roof or fence. Thus, no bird will find a place to land and will be forced to look for another area. The spikes are quite broad and sharp, the birds can get damaged, but they certainly will not come back.
This pigeon stopper is suitable if you need to install repellers in places where your pets or children will not get. Usually, these are areas on the roof. They will not deteriorate from rain or cold and will remain sharp in any weather. Simultaneously, the spikes are located on strips that are easy to mount on any surface.
However, I would not recommend buying such spikes for your home. On the other hand, if you need to install them in a workshop, a chicken coop fence, or on the roof of a building without allowing children to access them, this is an excellent option to avoid using poisons or harmful tapes.
Pros:
Cons:

very sharp and broad spikes;
best repellers for high roofs;
water-resistant.

can be used only in the places unreachable by pets and children.
2. Chephon Upgraded Bird Repellent Discs Set – Best Pigeon Repellent Disks
It is an aesthetic and harmless bird repeller that you can use anywhere. You can hang the discs on the windows, near the garden, car, or pool. You can scare the birds away without harming them and, at the same time, without spoiling your exterior.
Mirror discs are a long-proven tool that can reduce the number of birds flying into your territory. They work in a way to reflect the sun and blind pigeons.
At the same time, they look lovely and will fit into any household style. Just hang these items on the trees or at the windowsills, and you will forget about the birds for a long time. This balcony pigeon deterrent is the most harmless one for both you and the birds. The set includes reflectors with three discs.
They are easy to assemble, just follow the instructions and adjust the size you need. When the birds see mirrors, they will perceive your house as a lousy option for nesting and will stop bothering you. Moreover, with this item, you do not have to use harmful poisonous repellents or spikes.
Pros:
Cons:

can be placed anywhere;
aesthetically pleasing design;
environmentally friendly and safe for you and the birds;
the product effectively drives pigeons away from home or garden;
protective coverage so as not to damage the mirror.

can be damaged or winded away.
3. Aspectek Stainless Steel Bird Spikes – the Best Roof Dove Repellent
If ordinary scarecrows or reflectors are not sufficient in your attempts to protect your building from pigeons, you should choose upright spikes. This is one of the most harmless and effective pigeon repellent methods. These spikes are made with very durable polycarbonate material.
They are flexible but sharp and, therefore, will not need special care or frequent replacement. They are relatively easy to install with glue in a high, elevated place where you need them to be located. At the same time, you can adjust the spike`s angle if you need to install it on an uneven surface.
These items scare away not only pigeons but also many other types of harmful birds. It is better to install this pigeon prevention device near towers, on roofs, poles, or arbors. So you may be sure that pigeons will not nest on your roof, as they will not be able to land on spikes.
Pros:
Cons:

durable & flexible material;
easy-to-install structure;
the best option for high places and uneven surfaces.
4. Bird-X Bird-Proof Gel Bird Repellent: the Best Pigeon Repellent Gel
If you don't want to use spikes, you can buy gels that are easier to apply to the surface. They will likewise discourage the birds from attending your home. This gel does not contain poison or toxins, which can be harmful to the building or birds. But at the same time, it will carefully scare the birds away, and they will fly away to look for another place for nesting.
As birds do not like the sticky surface, they are unlikely to return to your building. The gel is invisible, so it will not spoil the appearance of your building. With this product, you will protect your building from droppings, birds, and possible damages.
You will also reduce the risk of infections, as the birds will not be able to carry diseases like E. coli. The gel is a little hard to apply to the surface because it is quite dense and can dry out if stored improperly. Nevertheless, it drives the birds away effectively.
Pros:
Cons:

this invisible gel don't affect the exterior looks;
it doesn't contain chemicals;
effectively keeps the birds away.

can be hard to apply to the surface.
5. CLEANRTH TSBR620: the Best Ultrasonic Pigeon Repeller
Other effective deterrents for birds are sound and ultrasound systems. It is an optimal and effective option if you are looking to drive pigeons away without using anything harmful. Triple Scan technology recognizes birds at a distance and repels them with sound waves. The device itself has a set of modes that you can configure depending on the season.
This repeller is waterproof, so you can easily install it outside the building without worrying that it will deteriorate. It is easy to fix the device directly to the wall.
You can use batteries or electricity to recharge the product. Unlike some methods that can't cope with scaring birds, this one has proven useful, and many people recommend it for its efficiency.
Pros:
Cons:

3 modes of work to switch between;
durable units that work effectively;
easy to install on walls.

Must be recharged often if you don't use electricity.
What Should I Know About Pigeon Deterrent Devices?
As I have already mentioned, pigeons can become a source of problems for your home or property, especially if you have a small food business. Problems with pigeons are not limited to spoiling and polluting the territory; they destroy the materials and carry bacteria and pathogenic microorganisms, which are harmful to health. So you can catch a dangerous disease by breathing in the pathogens that birds carry.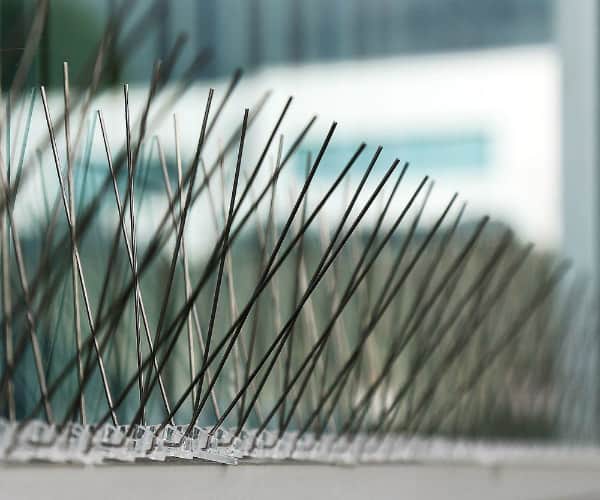 At the same time, pigeons can build their nests everywhere, starting from the playground and ending with your balcony. That is why it is worth taking care not to let the pigeon think that your territory is a comfortable habitat for its family. Moreover, dealing with the nuisance birds may be real trouble: having a homing instinct, a dove can always return to your house. So it's worth trying to get rid of pigeons in the early stages and not let them grow an entire army under your roof.
How to Keep Pigeons Away from the House?
There are many varieties of pigeon control devices, all of which differ in the level of harm they cause to animals, humanity, or chemical composition. One of the simplest and most primitive methods is to set up a model of a bird of prey such as a hawk or kite, the appearance of which will scare the pigeon.
The downside is that when the birds notice that the predator is not moving, it will stop scaring them. You can also use barrier installations like spikes, tapes, and sticky gels that prevent birds from landing. All of the methods have their pros and cons to be considered before buying.
As for the gel repellents, you need to keep in mind that although it's an effective way to repel birds, the effect may worsen with time, as the gel can be dried or foul with dust.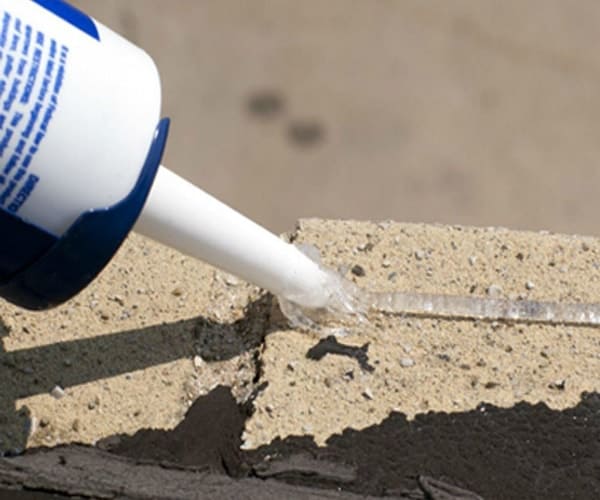 Unfortunately, such pigeon elimination methods are useful but can harm the birds. You can also use ultrasound bird repellers that are easy to install in the attic or warehouse. Such methods are more expensive, so they justify themselves if you use them in storage facilities.
You can also fight pigeons with light scarers. They do not tolerate sun glare, so they will avoid the area where you have installed reflective garlands or ribbons.
FAQ
What Structures Are the Pigeons Roosting On?
Birds can live anywhere, attacking private and apartment buildings, so getting to them is not so easy. Children and good old ladies often leave food for birds on balconies, and flocks of pigeons attack the house, bringing harm.
It is essential to protect the windows, balconies of high-rise buildings, as these are the areas where doves may live, coo loudly, leaving feathers and excrements around. In the worst scenario, pigeons move into the warehouse, increasing the risk of spoiling your goods and revenue.
How to Prevent Pigeons from Nesting?

Pigeons are very unpretentious and can nest almost anywhere. To prevent their nesting in the house, you need to take care that all openings such as attic windows, ventilation hatches, and eaves are closed. It is especially recommended for the residents of the upper floors.
You can use barriers of any kind, as it is the most effective remedy for pigeons. Proponents of this method believe that expensive speakers, stuffed ravens, and other things do not scare the bird too much as the pigeons living in the city are used to many irritants.
What to Do if a Pigeon Flew into a House?
Frequently, a bird flies through a window wide open directly to your room in spring or summer. In this case, you need to act calmly and try not to scare the bird even more.
It is a terrible stress not only for you but also for the pigeon. First of all, you need to calm down and try to isolate your pets from the bird as they may only prevent you from catching the bird and create an extra chaos.
After that, you need to close the passages to all other rooms except the one which the bird flew into. So it will have only one option where to fly, and you will not need to search for it around the house.
If it is evening, try to turn off all light sources so that it does not distract or disorient the bird, and the window becomes the most obvious choice of the flight direction. If this does not help, you can try to direct the bird with a cloth or sheet.
What Pigeon Repellent Works the Best?
Pigeons are common pests both in cities and rural areas. They quickly populate the roofs of your home, store, or office, providing a lot of problems. Pigeons carry dangerous diseases, so you should take care to keep them away from home. It depends on you which method of scaring the birds you choose.
The choice of a repeller is influenced by many factors, starting from their price, location, and ending with humanity and potential harm to birds. Nesting pigeons can damage your air conditioning and the building as well.
Probably, you have experienced all these issues firsthand. If yes, please, let me know where you have pigeons. What harm did they cause to you? What methods do you find more effective in dealing with pigeons?
References:
Pigeon Nuisance Problems (Department of Energy and Environmental Protection):
https://portal.ct.gov/DEEP/Wildlife/Nuisance-Wildlife/Problems-with-Pigeons
Dealing with nuisance birds (Nidirect):
https://www.nidirect.gov.uk/articles/dealing-nuisance-birds
Effectiveness of Gel Repellents on Feral Pigeons (US National Library of Medicine National Institutes of Health):
https://www.ncbi.nlm.nih.gov/pmc/articles/PMC4494298/