Fighting rats in a house is not the most pleasant activity. The majority of traps require setting and constant checking, and they still do not guarantee a fast effect. It might take a few weeks before you get rid of the rats. At the same time, going through the Just One Bite reviews, I've noticed that this solution is known for killing rats and mice in one bite.
Just One Bite works against mice, roof rats, and even Norway rats. Most pests get a lethal dose of poison in one feeding. As soon as the rodent consumes the bait, it will die very fast. People often find them near traps and stations.
Just One Bite II Rat Poison from Farnam
Specifications:
Active Ingredient: Bromadiolone 0.005%
Item Form: Bite, Chunks
Item Weight: 0.66 Pounds
Item Dimensions LxWxH: 19 x 16 x 9 inches
Target Species: Rats and Mice
Let's take a close look at the Just One Bite II rat poison and define what are its features and peculiarities. The best way to estimate this treatment is to evaluate it according to the criteria of effectiveness, price, ease of use, and safety.
5/5 Effectiveness
Its active ingredient is Bromadiolone, which is lethal to rodents. Unlike other instant-kill solutions, this product has a formula that leads to delayed death. The thing is that rats are smart enough to figure out that the "treat" is poisonous if they see how other individuals die.
But with the postponed death, they will not see the connection, and other rats will keep eating the poison. This technique prevents bait shyness, and the entire rat pack will be poisoned eventually. This means the effectiveness of this product is high and provides long-term results.
5/5 Price
It is more beneficial to buy a big container of poison instead of purchasing only one Just One Bite bar. This is so also if you have a large territory to cover or live in the area when there is a high population of rodents.
Also, you can share it with your neighbors to clean the larger zones from rats and mice. But I would recommend trying the small amount of this product before buying up the entire pack.



4/5 Ease of Use
It is important to use this product correctly to achieve the desired results. The procedure depends on the type of product you use; for Just One Bite mouse killer pellet pack, professionals advise to place 3-10 packs in one place.
For chunks, the number will be 2-8. And for bars, place 2-8 pieces.
Do not underestimate the number of bait pieces for fighting the rat infestation. There are high chances that there are more rats than you think, and most of them are just hiding. If you doubt this aspect, always place more baits.
Do not open and spread the entire pellet pack. The proper usage means to place the pack so the rats would eat the bait right from it. This adds the simplicity to use and maintain the cleanness in your place. The only challenge is to stick to the right dosage.
3/5 Safety
Keep in mind that the One Bite rodent killer is a poison and requires handling with great care. Do not open the pack, and do not touch it with bare hands. Also, do not place bait packs in areas where children or pets can reach it. Take away dead rats and mice in the bag and make sure your dog or cat could not eat it.
Overall Score 4.5
Pros:
Cons:

Delayed death effect;
Affordable price;
Easy to use;
Effective long-term result.

Not safe for pets and kids.
Alternatives to Just One Bite Rodent Killer
If, for some reason, you want to use another product besides Just One Bite mouse poison, here are a few options for you that also can work.
Tomcat Mouse and Rat Killer from MOTOMCO
Specifications:
Active Ingredient: Diphacinone
Item Form: Pellet
Item Weight: 9.97 pounds
Item Dimensions LxWxH: 1 x 1 x 1 inches
Target Species: Rats and Mice
Tomcat rat poison is an effective multi-feeding bait that works against mice and rats and kills them in 4-6 days. The active ingredient diphacinone is known for killing different species like Norwegian rats. The formula is moisture-resistant, and it is easy to apply. Keep in mind that you need to clean up dead rodents in order not to let your pets or wild animals eat them.
Rodenticide Rat & Mouse Bait from Havoc
Specifications:
Active Ingredient: Brodifacoum 0.005%
Bait Color: Blue
Item Weight: 9.25 pounds
Item Dimensions LxWxH: 21.25 x 10 x 19.5 inches
Target Species: Rats and Mice
This product from Havoc contains Brodifacoum that is one of the strongest rodenticides. Other ingredients add effectiveness to the bait and allow killing in one feeding. You will need two weeks' top to get rid of all rodents. The solution is suitable for home or commercial use.
FAQ About Farnam Just One Bite Rat Poison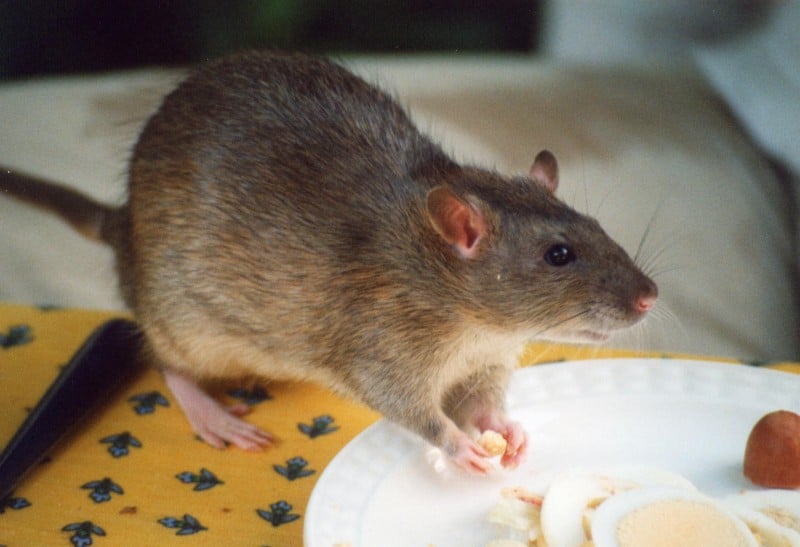 Do you still have any questions about the Farnam Just One Bite rat poison? If it is so, maybe you will clarify them due to the answers below.
How long does it take for Just One Bite to work?
For mice, the process is faster as they are smaller, so to kill a mouse, the poison requires only a few hours. For rats, it will take up to 4-5 days with a delayed death.
Does Just One Bite expire?
It is recommended to use the One Bite rat killer throughout 2-3 years after the production date. But you can prolong the expiration date for a few more years by storing the poison in the cold conditions.



How does Just One Bite rat poison work?
The active ingredient nerve poison bromadiolone affects the liver of the mouse or rat, causing fast but delayed death.
Does One Bite kill rats?
Yes, this bait has proved its effectiveness in killing all types of rodents including rats.
Take the Most of Just One Bite II Rat Poison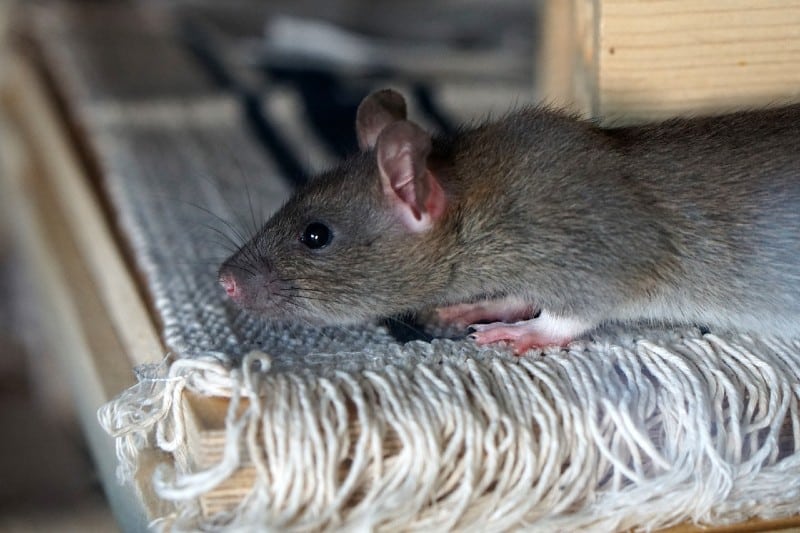 For more than 30 years, the Just One Bite solutions have been effective. The company is constantly testing and improving the current products to provide the best option for getting rid of pests and maintaining your property.
According to numerous Just One Bite rodent poison reviews, this product is worth your attention as its formula guarantees the quality result with minimum efforts from your side. Have you already tried this product? What is your opinion on its performance? Share your experience in the comments!
References:
Pests of Homes, Structures, People, and Pets (University of California Agriculture & Natural Resources):
http://ipm.ucanr.edu/PMG/PESTNOTES/pn74106.html
Bromadiolone General Fact Sheet (Oregon State University / national Pesticide Information Center):
http://npic.orst.edu/factsheets/bromadgen.html
Why You Should Trust Pest Control Hacks?
We know that pests are nasty neighbors, and it can take months to eliminate them without the right approach. Our experts use their own experience to compile articles and guides that are introductory and informative. Our authors' opinions are independent and based on the results of practical testing of pest control tools. We do not notify manufacturers of testing of their products and do not receive payment from them for posting their items. Also, our texts are never submitted to company representatives for proofreading before placement. On the site, you will find exclusively objective ratings and reviews.