There are claims that "roaches can survive a nuclear explosion," which might leave many wondering what insecticides are the best to use against them. Unfortunately, many roach species have strong immunity and growing resistance to insecticides. So you might be wondering why I am advising you to use repellents in place of instant killers.
I can't deny the fact that roach killers are more powerful than repellents, which work in keeping the unwanted species out of your premises. However, I highly recommend the use of repellents if you are in one of the situations listed below.
Pros
It is both an insect killer and repellent.
Best Outdoor Repellent
Pros
It is both an insect killer and repellent.
When you can confirm that roaches are getting into your premises from a nearby home. The easiest way to solve this problem would be by sealing all roaches' entrance points as well as cracks in your home. Unluckily, there might be hard-to-reach avenues, which might make you end up with a roach infestation. However, the best cockroach repellent can be your ultimate champion. The product will keep all roaches from accessing your environment easily.
When you want to keep the roaches off a given part of your house – at times, the infestation might make you give up on completely eradicating the cockroaches. However, there can be a region that you don't want to see roaches approaching, and it means protecting the part with every means possible. Fortunately, in such a case, roach repellents become handy.
When you want to prevent a major infestation. Well, many people say prevention is better than cure, and given the cost and work involved in eradicating roaches, taking care of the problem during an early stage makes sense. In such a case, you only need to show consistency in your application of roach repellents. The process should be as frequent as the house-cleaning process, and it will end up saving you a fortune. Additionally, develop a habit of storing foodstuffs properly as it is also essential in preventing a roach infestation.



Top 5 Roach Repellents Reviews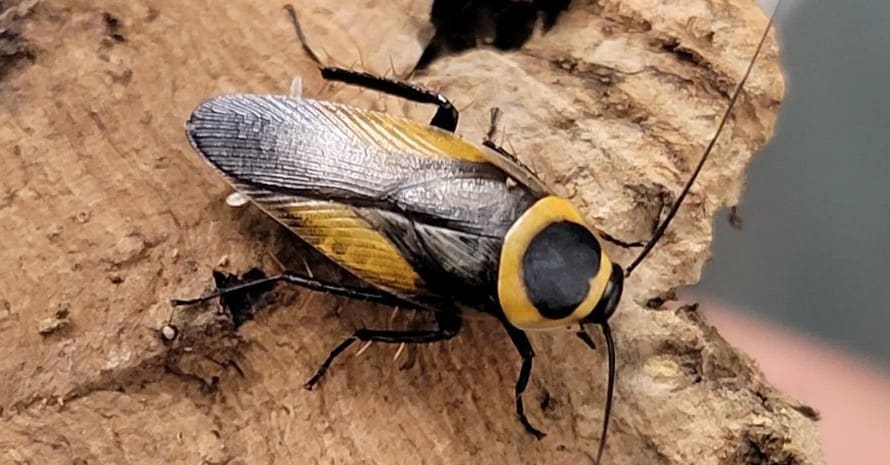 Purchasing the ideal roach repellent is challenging due to the many brands available. Unfortunately, these brands might not work similarly, and their preferred usage amount might differ.
All in all, I have prepared a perfectly analyzed list to pick from and ensure the problem of roach infestation becomes a thing of the past. Note that these repellents will help prevent the risk of infestation, which might help you save a fortune.
1. MDXconcepts Organic Home Pest Control Spray – The Best Natural Cockroach Repellent
No products found.
What's more pleasing than a repellent that works perfectly for almost every home invader? Well, that's the unique advantage of using MDXconcepts pest repellent. With over 3,000 positive reviews, it's hard to underestimate the power and efficacy of this universal insect repellent. Surprisingly, all this power is hidden in the product's unique fragrance.
It contains a perfect blend of peppermint, rosemary, and spearmint oils that are the best essential oils that repel roaches. The repellent also kills insects, although the repelling efficacy is unmatched, and that's why it tops the list of the top 5 roach repellents. It is made of natural products, and this makes it extra safe to use.
Its process of use is straightforward, meaning you will experience zero challenges even when using the item for the first time. That said, it is impossible to miss the unique can that the product comes in. This makes it possible to spray the repellent in hard to reach crevices and cracks. The result is a product that covers even the hardest to reach regions. The product is fast, meaning that the results are visible hours after use.
Despite its speedy reaction, the repellent is long-lasting, implying that you only spray a small amount and keep the roaches away for the longest time possible. This lasting feature makes it suitable for outdoor use, while its organic nature makes it ideal for indoor use.
Finally, this roach repellent is object-specific, meaning that it won't harm other subjects other than its main target that is pests and insects that invade your home. It is right to say that this is the safest insecticide available, and its cost will ideally fit under your budget. Give it a try today and experience its unmatched greatness.
Pros:
Cons:

100% organic;
Safe;
Speed and long-lasting effect;
Easy to use and perfectly made spray nozzle;
Highly effective.

Its smell can be overwhelming for those sensitive to strong scents.
2. BRISON Ultrasonic Pest Repeller – The Best Ultrasonic Pest Repeller for Roaches
No products found.
Do you want to incorporate tech in your fight against roaches' infestation? Well, here's a product that might help. This ultrasonic repellent is accessible in different sizes, which means that getting the piece that fits under your budget is not only possible but also easy. This pack of 4 also ensures the optimal value for your money, as you can place every plug in roach repellent in a different room.
However, bear in mind that the item positioning plays an integral role in your fight against roaches. The sound won't go through walls, so, poor positioning might affect its efficacy. It is safe to use as the emitted ultrasonic waves aren't harmful to pets or humans.
Additionally, this unique electronic roach repellent is silent; therefore, you can use it anywhere without experiencing problems. It is easily visible during the night, thanks to the incorporated light that makes spotting a non-issue.
If you are wondering how quiet it is, note that the sounds are only audible to pests. So, your pets will stay undisturbed anytime you use the item. It, however, doesn't kill pests, and its efficiency can be noticed only after about 3 weeks.
Fortunately, you will get a refund if there are no positive results within the 3 weeks. Finally, the piece is so easy to use, as there are no special procedures required. Its sound frequency makes it suitable for in-house and out-of-the-house use.
Pros:
Cons:

Easy to use;
Safe and quiet;
Visible during the night;
Available in different sizes.

Efficacy depends on ideal positioning, as its sound doesn't travel through walls or barriers.
3. Ortho Home Defense Insect Killer – The Best Outdoor Roach Repellent
Specifications:
Item Form: Spray
Item Weight: 11.7 ounces
Batteries: 2 AA batteries required
Item Dimensions LxWxH: 8.95 x 12 x 4.88 inches
Target Species: Ants, cockroaches, spiders, fleas, ticks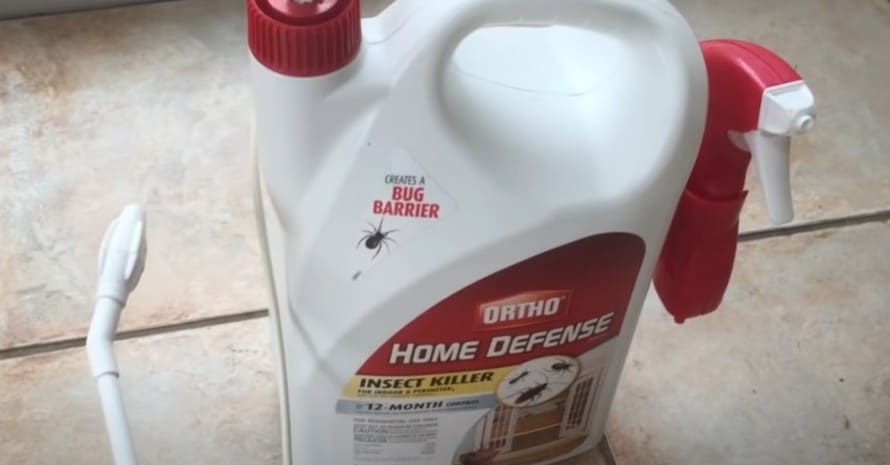 If you are looking for a good roach killer and long-lasting repellent, the product might be an ideal consideration. Besides the item's versatility, it is an all-insect killer and repellent. Therefore, you don't have to purchase multiple insecticides for different pests. In terms of the long-lasting effect, the product remains effective for over 1 year.
So, you need to apply it only once in 12 months, although applying it twice a year might offer perfect protection against insects. Its long-lasting nature makes it suitable to use in garages, gardens, house perimeters, and basements. So, are you still wondering about the other insects this product can kill? Well, the provided manual has all the species that are successfully targeted by this roach repellent.
When used for in-house protection, the product dries in the shortest time possible, and it's odorless, therefore, posing no problem to those who are sensitive to strong scents. The item is also available in multiple sizes, so picking your ideal size is straightforward. Fortunately, all sizes come with a sprayer for easy application, especially when you buy large quantities.
The presence of a sprayer eases the application process. Finally, in terms of cost, the quantity of the item under review is 1 gallon, and its price is ideal given the size. Its efficacy also makes it worth the cost.
Pros:
Cons:

Effective for up to 12 months;
Suitable for all insects;
Odorless;
It is both an insect killer and repellent;
Suitable for out-of-the-house use.

It doesn't kill by contact.
4. Wondercide Natural Indoor Pest Control Spray Cockroach Deterrent
Specifications:
Scent: Peppermint
Item Form: Spray
Item Volume: 32 Fluid Ounces
Item Weight: 2.35 Pounds
Item Dimensions LxWxH: 12 x 4 x 3.3 inches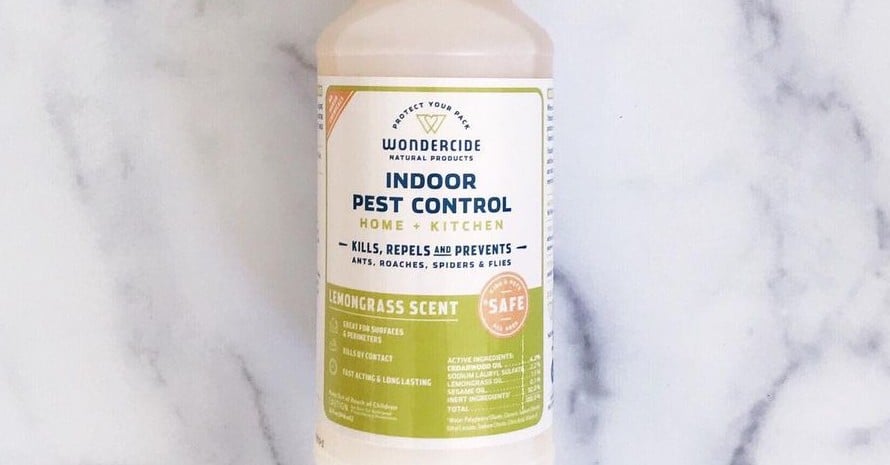 Keeping your house pest-free might seem hard but not with an incredible product by your side. Luckily enough, Wondercide Natural Repellent might be the incredible item that will help you kick all pests out of your house. Do I sound so sure? Well, give the repellent a try, and you might regret why you hadn't found it earlier enough.
However, even with the regrets, you will have achieved a goal that seemed so tough to reach. First, this incredible roach repellent is available in 4 distinct fragrances, so the choice is yours. Just research what repels cockroaches and pick your product as advised by the research results. Sounds good? Well, it's more than good when you have a two-in-one solution at your disposal.
Fortunately, this product is suitable to use as a cockroach repellent and killer. Your usage choice depends on the result you want most. It also works on all pests, and its organic nature means that it is harmless to kids and pets. So, use it inside your house without fear of contamination or other safety concerns.
Unfortunately, unlike other repellents that provide long-lasting protection, you need to use this item routinely to get the most pleasing results. It might mean several times a week, and it might end up costly. However, I must say that this frequent application stops the moment you establish control.
After that, the frequency should greatly decrease, and only be prompted to spray routinely if the infestation starts to grow again. Away from that, note that this repellent contains cedar and peppermint oil, and these are highly effective in keeping insects away, especially ticks and fleas.
Pros:
Cons:

Contains peppermint and cedar oil;
Suitable as a treatment and preventative;
Available in 4 distinct fragrances;
Suitable for a wide range of insects.

Requires application every 2 to 3 days until you establish control.
5. Eco Defense Pest Control Pouches That Contain Natural Roach Repellers
Specifications:
Item Form: Pouches
Number of Pieces: 12
Item Weight: 5.3 ounces
Item Dimensions LxWxH: 5.08 x 3.19 x 2.99 inches
Target Species: Mice, Rats, Squirrels, Skunks, Raccoons Other Nuisance Pests ( Ants, Spiders, & More) and other Critters
If you are tired of using poison or traps for roach and pest catching, here's a good alternative for you. The pouches are made of natural ingredients, including peppermint, cider, lemongrass, rosemary, and essential oils to repel roaches. Its process of use is simple, as you only need to place a piece in an enclosed box.
The product is available as a 12-pack of repellent pouches, therefore, giving you enough pieces to use throughout the year. It also has a long-lasting effect of between 6 months and 1 year, which makes it highly economical. Its scent is harmless, making it an ideally safe option for in-house use.
Away from that, the seller is giving a 60-day money-back guarantee. So, if you are not satisfied with the piece's efficacy, you get a refund. Finally, this might be an ideal option if you are tired of cleaning dead pests every time you use poison or traps.
Pros:
Cons:

Economical;
Available in multiple fragrances;
Easy to use.

A large number of customers have expressed dissatisfaction in terms of the item's efficiency.
Roach Repellent Purchase Guide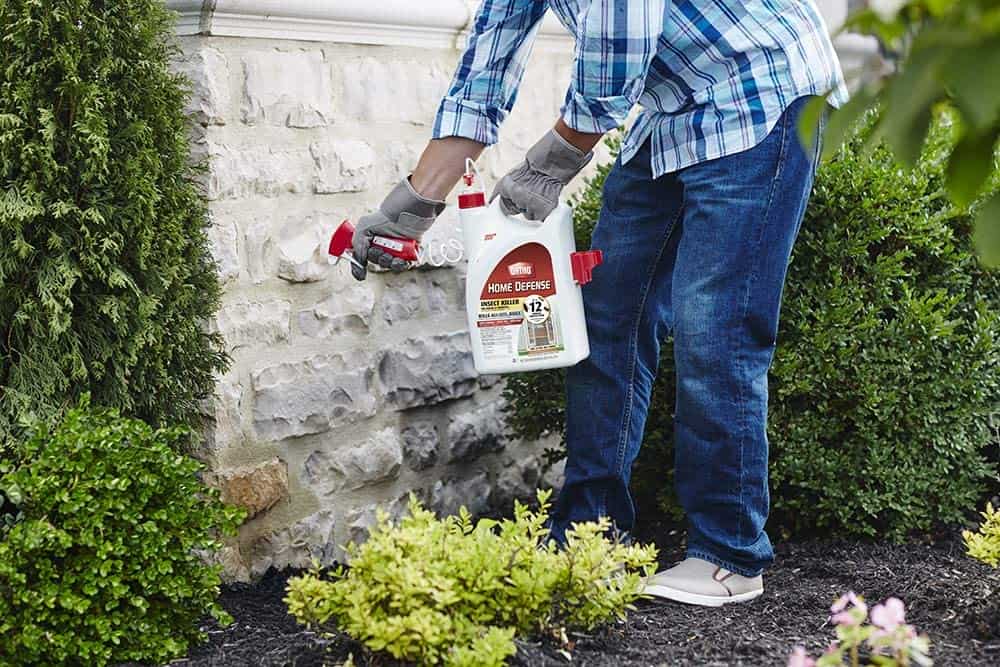 You should know the type of cockroaches you are dealing with before buying a repellent. Additionally, you should check if they have established a big nest in your house before deciding on what to buy. All in all, in terms of basic considerations, here's a list for you.
Safety – roach repellents are items that you will use inside the house and where kids and pets might access. Therefore, go for harmless, natural made products as these will pose zero threats to pets or kids.
The type of roach you are targeting – every repellent works differently for a distinct species, and that's why you must know the kind you are dealing with to get the product that works best for the specific species.
For outdoor applications, also consider the product's safety – it is because pets might access these repellents, and they might end up ingesting them. So, be on the safe side if this happens.
Your intended purpose – if you want to keep roaches out of your house, go for repellents as they will offer the optimal advantage here. However, if you are already suffering from the infestation, buy roach killers and use repellents later as a way of preventing future infestation.
That said, note that there are different types of repellents, and this might help you make an ideal purchase decision. Here's a brief look at different types and their efficacy.
Natural repellents – their main advantage is zero health concerns. However, not all natural repellents work, but the highly effective ones include mint, catnip oil, and other essential oils. Their mode of application involves spraying that considerably goes through cracks and openings. However, another disadvantage of natural repellents is their high volatility, and this means that you must frequently reapply it for the utmost protection. Their repelling rate is about 5 out of 10.
Chemical repellents – in terms of effectiveness, these remain unmatched, although they are highly unsafe. Their mode of application is fumigation, and they perfectly penetrate the hard to reach cracks. Chemical insecticides also kill pests, and their efficacy rate is 10 out of 10.
Pouches – these are the easiest to use, as you only need to set them in an ideal position, and they will end up working wonders.
Electric repellents – these include ultrasonic plug in insect repellers, and unfortunately, these devices are very poor in terms of effectiveness. Their main disadvantage is that the sound waves don't go past barriers. However, another great feature of the electric repellents is colored light. Research shows that some colors repel roaches. In terms of efficacy, red color is the most effective, followed by green > white > yellow > blue. Their effectiveness rating is 6 out of 10.
Roach Repellent FAQs
Under this section, I will take you through some of the frequently asked queries concerning roach repellents. So, let's get started and answer that bothering query.
What types of roach repellents are there?
Well, the commonly known repellents types are natural means, chemical repellents, electric repellents, ultrasonic repellents, and sprays.
What smells repel cockroaches?
The main scents that roaches find unsuitable are peppermint, lavender, citrus, and eucalyptus smells. You can always use products with these ingredients for an insect-free home.
How to clean areas sprayed by roach repellent?
It is important to wipe the insect repellent you used as most remain active for months. However, if it's a case of unwanted spillage, wipe the repellent and use a piece of fabric and soapy water to wash any trace of the product.
Does cedar repel roaches?
Well, cedar perfectly repels insects. However, a mixture of cedar oil and alcohol will help increase the product's quantity and enhance its lasting effect.
What essential oils work best to repel cockroaches?
Several essential oils work best in roach repelling, and here are the best options to consider; peppermint, catnip oils, mint, cedar oils, etc.
Related Post: How to Get Rid of American Roaches



Wrapping Up
Having gone through the best 2020 cockroach repellents, I hope you have found the blog helpful. Use any of the provided items and turn your fight against pests to your advantage. Apply the given purchase tips and be assured of a non-regrettable purchase.
Remember that roach prevention is cheaper and easier as compared to tackling an infestation. So, do you have a product or roach prevention method that worked best for you and it's missing from my list? Comment in the feedback section below and share this article with a friend who's at war against pests.
References:
Roach Control (Official Website of Chandler, Arizona):
https://www.chandleraz.gov/chandler-a-z/roach-control
Got Cockroaches? (College of Agricultural Sciences The Pennsylvania State University):
https://extension.psu.edu/got-cockroaches
Evaluation of Some Plant Essential Oils against the Brown-Banded Cockroach, Supella longipalpa (Blattaria: Ectobiidae): A Mechanical Vector of Human Pathogens (US National Library of Medicine
National Institutes of Health):
https://www.ncbi.nlm.nih.gov/pmc/articles/PMC5186743/
Why You Should Trust Pest Control Hacks?
We know that pests are nasty neighbors, and it can take months to eliminate them without the right approach. Our experts use their own experience to compile articles and guides that are introductory and informative. Our authors' opinions are independent and based on the results of practical testing of pest control tools. We do not notify manufacturers of testing of their products and do not receive payment from them for posting their items. Also, our texts are never submitted to company representatives for proofreading before placement. On the site, you will find exclusively objective ratings and reviews.