Whether you work on a farm or like to wander in the woods, gnats are always there to attack. These bitsy winged insects are known to be highly determined and cheeky when they've found a victim to follow, and won't stop unless you know how to stop them first.
It's not the annoyance that forces us to avoid any contact with them, but rather a real-life risk that may follow upon a gnat's bite. Some of them, depending on the kind, can spoil fruit and vegetables; whereas others don't hesitate to feed off livestock, pets, and humans, thus transmitting diseases and ruining crops.
Are you looking for a perfect insect spray for gnats? That's what we're about to do too. So, let's dig more deeply to find what we've come here for!
Top 5 Best Gnat Repellents
Sawyer Products Premium Insect Repellent – Best Gnat Repellent for Humans
Protector DEET-Free Tick Repellent – Non-Chemical Gnat Repellent Spray
1. Sawyer Products Premium Insect Repellent – Best Gnat Repellent for Humans
The Sawyer Products Lotion is and has been for a long time a great substitution of spray repellents. Instead of spraying it all over the place, the lotion gives you an option to be applied where you think can be a vulnerable place.
Gnats, like other pests, are repulsed by Picaridin, a substance that makes up to 20% of this product, making them avoid any contact with you. Lasting for more than 10 hours, the lotion ensures protection for your skin under most weather conditions.
The user doesn't have to be afraid if the Sawyer Repellent is spilled onto apparel or fabrics, as it doesn't leave any waxy marks. Moreover, the liquid is harmless for most plastic and metal accessories, as well as watches and jewelry.
Pros:
Cons:

lotion is easier to apply onto skin than sprays (no risk of spraying in the eyes);
suitable for most weather conditions;
easy to carry both on a hiking trip and on a plane;
scent-free.

isn't recommended to use for dogs.
2. Repel Insect Repellent Sportsmen Lotion – Gnat Prevention Repellent
The Repel Lotion is a versatile option for people who do enjoy spending their time in nature. Its prolonged effect, which lasts up to 10 hours, protects the user's skin from harmful insects, like gnats, mosquitos, flies that are potential Zika and West Nile viruses hosts; as well as it works effectively with various transmitters of the warm season's diseases.
The product is designed specifically for those who spend most of their time outdoors: sprinters, mountain bike riders and common cyclers, yoga enthusiasts and others. By applying the lotion onto the skin, the substance doesn't leave greasy marks on clothing.
Furthermore, unlike other similar products, its constituency isn't oily and has a fresh forest scent that doesn't combat your perfume.
Pros:
Cons:

helpful against all types of bugs;
due to its natural components, it expires more slowly (up to a few years);
sweat-proof;
the container is practically impermeable.
3. Bug Soother Spray Natural Insect Repellent – Best Natural Gnat Repellent
The Soother Repellent might not be the best bug spray for gnats, but it's definitely a great adjunct to your traveler's kit. This one can be called a truly eco-friendly option for protecting the skin from gnats, various types of mosquitoes, sand fleas, etc. It's proven effective even against fleas and black gnats.
The main component, Lemongrass, is an old-school remedy that repels insects. Tree and plant-based oils are favorable for the skin, making it soft and nourished. Apart from adults, it is completely suitable for children since chances of skin rash or inflammation are reduced to 0.
Purchasing the spray can prove handy not only for people, but also for animals. It can be applied to both pets and livestock to shield them from all kinds of pests.
Pros:
Cons:

completely harmless for the environment;
gives off a pleasant scent of essences;
can be applied to animals;
comes in all varieties of sizes;
efficient against most pests.
4. Babyganics Bug Spray – What Repels Gnats Away from Children
The Babyganics Spray is a must-have for shielding a baby on their way to exploring grassy lawns and brushes in the park. This blend of essences is proven safe for youngsters without risking to harm their skin with alcohol that repellent products usually contain. It might as well be used for adults if they find their skin highly irritable to other chemical-based repellents.
If you are concerned, whether it's a biting gnats repellent, then yes, it is. Moreover, it works very well with mosquitoes and some mites. The substance stays on for hours and is easily washed off by using plain soap and water.
Pros:
Cons:

doesn't threaten your skin integrity since it doesn't contain alcohol;
protects a child's body from sun rays by making it oily;
perfectly repulsive for the unwanted guests;
lasts longer than most repelling products.

non-water-proof;
again, oily.
5. Protector DEET-Free Tick Repellent – Non-Chemical Gnat Repellent Spray
No products found.
The Protector Repellent is an effective and natural product that proves handy for people who are keen on exploring the wilderness. A comfortable and resourceful packaging fits easily in a backpack or even a purse, thus making it light and easy to carry around.
Active and efficient against gnats, fruit flies, and ticks, it takes a thin layer of spraying for shielding against annoying pests and mites. Created without any alcohol and DEET, the repellent goes smoothly onto the skin without drying it or irritating any upper skin-layer cracks or injuries.
The product is very multifunctional and is allowed for people of all ages, from young children to adults, as well as for pets and livestock.
Pros:
Cons:

once applied, it doesn't soak into the skin;
excludes synthetic elements, so you don't have to worry about risks to your health;
the constituency isn't sticky and washes off easily.

need to reapply it every 4-5 hours.
How to Find a Really Good Gnat Repellent?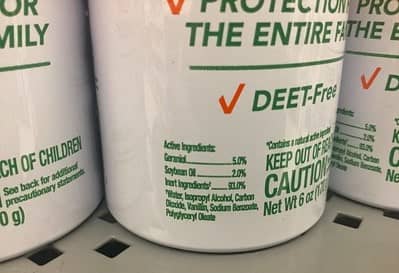 Having a lot of options isn't always good for your purchases since it's quite frequent for a buyer to get confused or even frustrated. When choosing a gnat repellent, it's crucial to keep in mind why you are doing this and what the purpose of this purchase is.
Related Post: Best Electric Fly Swatters Reviewed
I can surely claim that most products that you might find on a store shelf will prove to be just the job. But, when using gnat repellents, how do you know, whether this one is the right one for you?
As a little buyer's guide, I'd like to elaborate a bit more on different repellent types and their most common uses.
SPRAY or LOTION?
Right, first you need to decide which type of the products against gnats and other insects you find the most appealing to you. When deciding between a spray or a lotion packaging, it's always a good idea to think forth and see where you're going to use a repellent.
If you're intended to apply it mostly for indoor use then a lotion sounds like a great idea:
It's always at hand;
You can always regulate the amount of the substance you are using;
It can be applied locally, so it doesn't get to areas that might be sensitive to synthetic products;
Using lotion is always an economical option.
However, using a gnat repellant spray might be better for outdoors, because:
It's faster and easier to apply;
It covers vast areas, as well as clothing which makes it even more effective;
You don't have to worry about putting too much as it spreads evenly;
You don't need to use your hands while in a forest or in nature, so it excludes the possibility of unsanitary touches.
After opting between a spray and a lotion, it's time to make up your mind about the constituency of a repellent. Though most of the products contain common active repellent ingredients, each of them has a sheer part of a certain repellent component which gnats and other disease-carrying insects find revolting.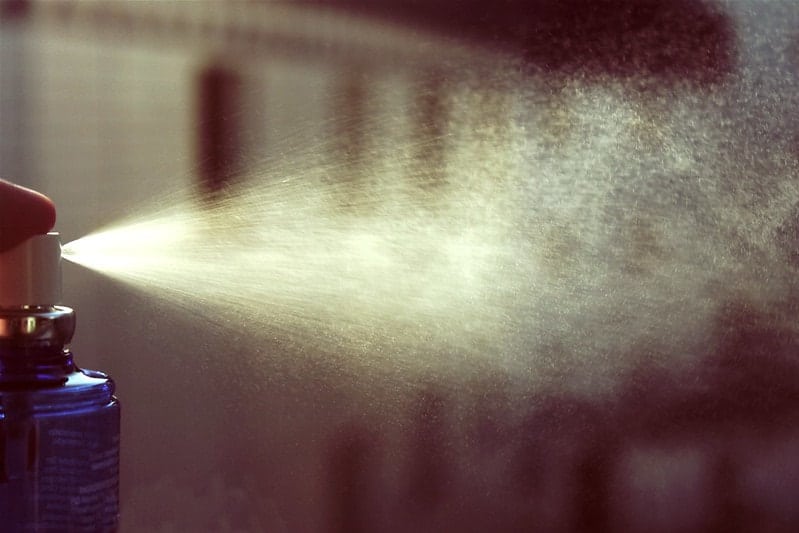 DEET-based Repellents
These comprise the majority of the anti-insect stock, and you might find the best gnat repellent spray among them. Having spent more than 60 years on the market, DEET-containing products are known for their efficacy against all kinds of pests.
Contrary to the common belief, this half-synthetic component doesn't actually kill insects, it simply creates unfavorable conditions on your skin so that it gets difficult for them to land. In addition to this, the smell of it is repugnant to insects and makes them avoid flying closer to the source.
Even though it's hard to call DEET a completely natural component, since it's been synthesized manually and it's considered a chemical, it doesn't seem to cause any harm to wildlife or humans and animals.
By the way, in spite of the myth that the percentage of DEET designates its effectiveness against insects, it's not true. It simply measures the duration it stays on your skin, the higher it is, the longer it stays active.
Picaridin-based Repellents
Picaridin is another popular component that, for sure, acts efficiently against gnats, mosquitoes, etc. But, it's a bit more synthetic than DEET, and its concentration is directly responsible for the effectiveness of a repellent.
The component has been extracted from plain black pepper seeds, thus making it more aggressive when it comes to the aftermaths of coming in contact with it. Unlike DEET, Picaridin not only repulses insects but can also kill them in case it happens to be in their system.
As a piece of safety advice, I wouldn't normally recommend applying most of Picaridin-including repellents along with sunscreen as their combination may result in skin inflammation or rashes.
Oil-based Repellents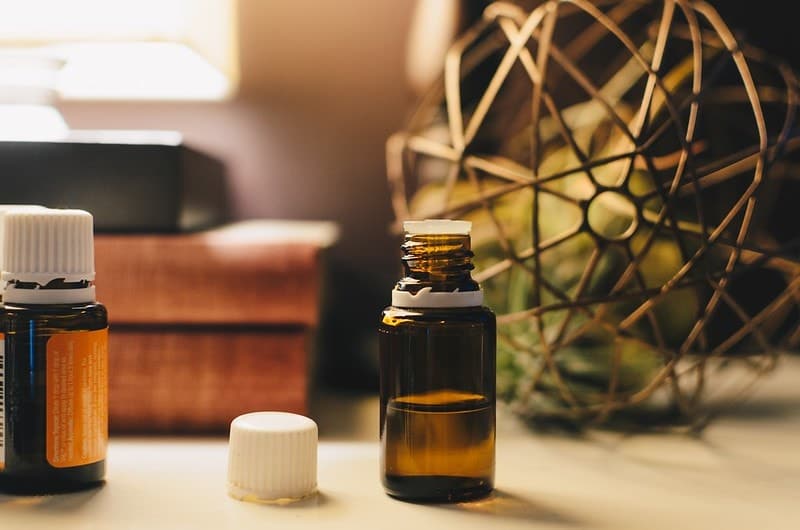 Among modern alternatives to popular DEET and Picaridin sprays and lotions, essential oils extracted from plants and various vegetation have hastened a solution to the problem on how to keep gnats away without any harm done to nature. Such alternatives usually include lemongrass, eucalyptus, rue, tomatoes and other plants as sources of essences.
There are quite a few perks to them. Firstly, they are suitable for people whose skin is either too sensitive or allergic to standard repellents. Secondly, they are mostly a good pick if you're looking for a vegan repellent since oil-including products are normally plant-based.
Talking about their efficacy compared to more synthetic products, they are, indeed, as active and useful. However, due to their natural origin such repellents can be less lasting and more prone to disruption by sweat or water.
FAQ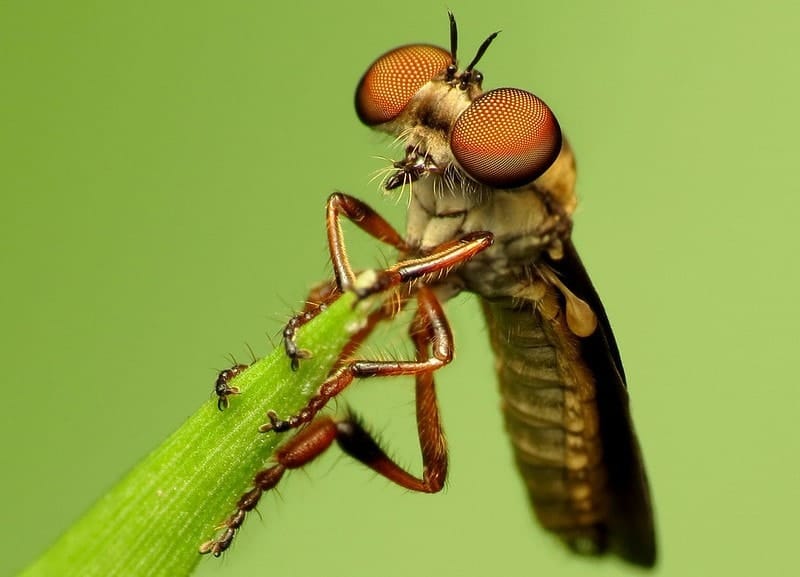 What Does a Gnat Bite Look Like?
It depends on a person's own immune system. Generally, a gnat bite has a resemblance to the one a mosquito would do. But it's definitely bigger, the damaged area becomes scarlet red and, in time, swells a lot.
Does Citronella Repel Gnats?
There have been no scientific studies to prove this fact, but the oil does possess certain properties that repel insects. On the other hand, if you find yourself swamped by a swarm of these annoying beasts, it's always better to get yourself a proper insect repellent for gnats.
What Do Gnats Hate?
Just like most insects, gnats are repulsed by the smell of an array of natural oils produced by plants, like lemongrass, peppermint, vanilla, etc. and they are driven away from dry and cool areas since they can't breed properly there. The insects will always avoid any scent of alcohol as it's a death sentence for them should they get in contact with it.
Bottom Line
Knowing your enemy and what you can expect from it is always better than facing it bare-handed. Gnats can be a real evil for your household, cattle, and more importantly, for your health. Make sure to avoid an infestation of these insects by being aware of how to repel gnats from your body, how to drive them away from your property, and how to fight back when it's already too late.
What's your experience with gnats? Maybe, you've found a different way to scare them off? Feel free to comment below on the topic. Stay safe!
References:
Insect bites and stings (Health Direct):
https://www.healthdirect.gov.au/insect-bites-and-stings
Picaridin Technical Fact Sheet (Oregon State University and the U.S. Environmental Protection Agency):
http://npic.orst.edu/factsheets/archive/Picaridintech.html
DEET (United States Environmental Protection Agency):
https://www.epa.gov/insect-repellents/deet
Insecticidal Activity of the Essential Oils from Different Plants Against Three Stored-Product Insects (US National Library of Medicine National Institutes of Health):
https://www.ncbi.nlm.nih.gov/pmc/articles/PMC3014752/