Have you observed all gnat control techniques, but your problem does not seem to go away? Perhaps, it is in the summer when insects are flying around, and it irritates you. It is time to consider a gnat killer. With so many types of these products, it is no wonder that most people have always wondered which one to choose.
If you are pondering about the best way to catch gnats, find out below about the different types of products available to eliminate these pests.
Top 8 Gnat Killers of All Time
The following is an analysis of gnat killers that may help you eradicate the bugs that are giving you sleepless nights.
1. Bonide BND951 – The Best Gnat Killer for Indoor Plants
Specifications:
Item Form: Granules
Liquid Volume: 8 fl. oz.
Item Weight:11.2 ounces
Product Dimensions: 2.8 x 2.8 x 6.3 inches
Target Species: Mealybug, Termite, Aphids, Japanese Beetles, and more
Do bugs affect your indoor plants? Not only do these gnats stunt plant growth, but they can even damage roots if left unchecked. With Bonide, you can enjoy up to 8 weeks of protection for your plants. Simply pour the granules into the soil of containerized plants and water to facilitate absorption.
This insecticide not only protects against common pests like termites, mealybugs, and aphids, but it will have your plants thriving in just two months. If bugs persist, simply reapply for continued protection. Keep your indoor plants looking their best with Bonide.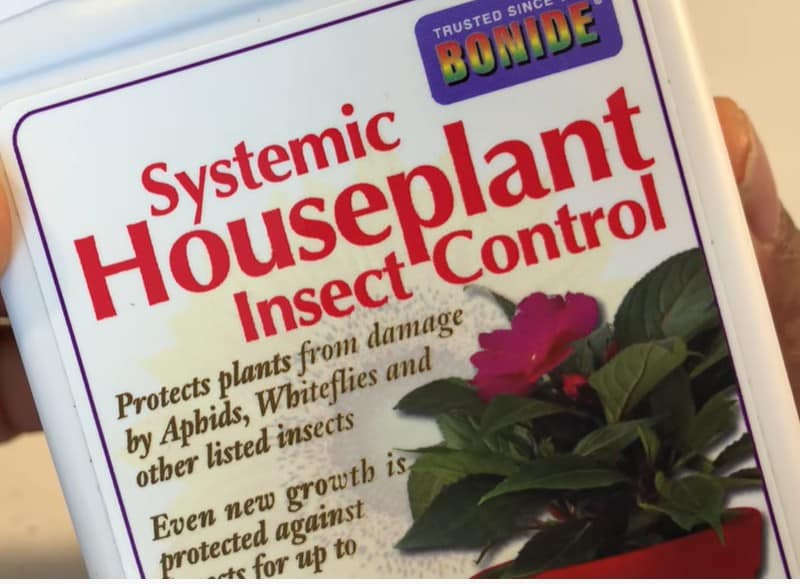 Discover the ultimate solution for eliminating fungus gnats with Bonide's odorless insecticide. Say goodbye to harsh chemical smells that can harm your health and damage your furniture.
Unlike other regular chemical insecticides, this gnat killer is safe for use in your home and garden. Use it on your flowerbeds, shrubs, and even roses without worrying about the risk of cancer, irritation, or organ damage.
But be careful, this gnat killer should not be used on edible plants. Keep your fruits and vegetables safe, and protect your pets and beneficial insects like bees by avoiding the use of these plants.
Pros:
Cons:

it has long-lasting effects of up to 8 weeks;
it is odorless;
it can be used to control a variety of bugs.

unsafe for use on edible plants.


2. Crioxen Indoor Plug-in Bug Zapper: Small Yet Effective Fly Killer
Specifications:
Material: Plastic
Is Electric: Yes
Item Weight: 5.3 ounces
Item Dimensions LxWxH: 4.84 x 3.94 x 3.03 inches
Target Species: Fly, Mosquito, Gnat
Traditionally, bug zappers are quite large devices that take up a lot of space and buzz quite loudly. But not the Crioxen Indoor Plug-in Bug Zapper. It works the same way as full-size appliances but is much more compact and can even be plugged into the outlet next to your bed. If you are tired of fighting flies and mosquitoes, this model will be a real godsend for you.
The device is compatible with any 50-60Hz / 100-120V power outlet. One unit is sufficient for use in areas up to 500 square feet. It is not the highest for bug zappers, but good enough for a tool of this size. If you need to kill insects in several rooms at once, it is better to buy several devices. It is very quiet and has a night mode so that its bright light does not irritate you.
It uses an LED lamp that emits ultraviolet light to attract insects and an electric charge to kill them. As it kills on direct contact, it is indeed effective against many flying insects. It is non-toxic and safe for pets and humans. The upper grill reliably protects against accidental contact and electric shock. This product is easy to use: you just need to plug it into an outlet where you want it and press its power button. But it should be regularly cleaned of insects that accumulate in a special compartment. The item comes with a brush for easy cleaning of a grill from flies and mosquitoes.
Pros:
Cons:

compact design;
quiet;
eco-friendly;
a brush is included.

small coverage area;
cannot be used outdoors.
3. KATCHY Indoor Insect Trap – Best Indoor Gnat Killer for a House with Pets
Specifications:
Style: Automatic
Material: Plastic
Item Weight: 1.41 pounds
Item Dimensions LxWxH: 5 x 5.5 x 9 inches
Target Species: Fly, Mosquito, Gnat
Introducing the revolutionary Katchy Insect Trap – a game changer in the battle against fruit flies and gnats. Say goodbye to messy sticky traps and hello to the power of UV light technology. This sleek and stylish design not only attracts pesky insects with its powerful UV light, but also captures them in its powerful fan, ensuring they can't escape. The included sticky glue boards provide an extra layer of protection, making sure they stay trapped. Each pack comes with four glue boards, and replacements are easily available on Amazon.
Designed specifically for indoor use, the Katchy Insect Trap is perfect for use in your kitchen, living room, or near houseplants. For best results, place it in a dark area and keep it close to where insects typically hide, such as near the trash bin. And, with its safe and harmless design, you can even use it in homes with pets and children. Say goodbye to pesky insects and hello to a bug-free home with the Katchy Insect Trap.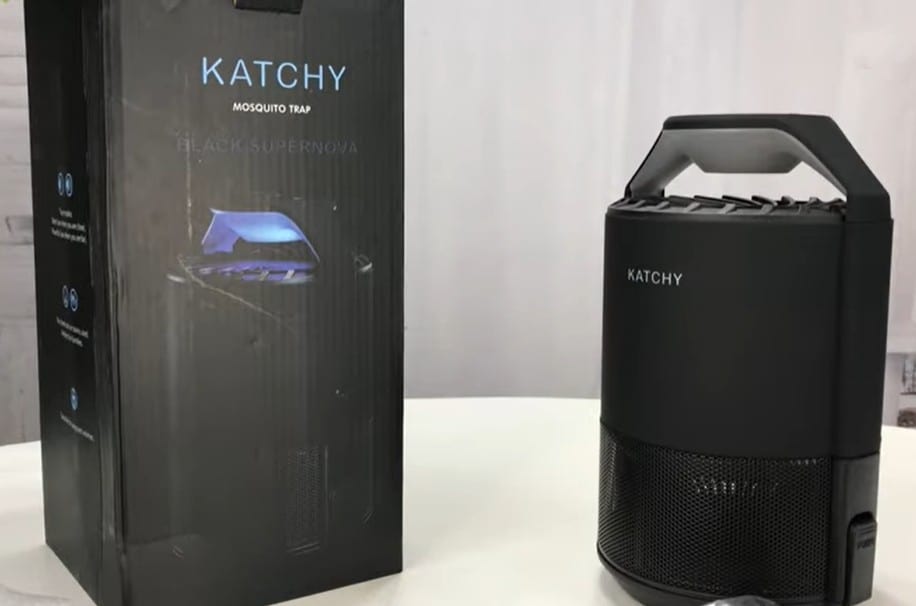 Katchy's innovative product effectively reduces the quantity of pesky insects in your home. While it may not completely eliminate them, it's a great complement to your regular bug control system for a comprehensive approach to bug elimination. A small downside to note is that it may not be as effective for larger houseflies. But overall, a great addition to your insect control arsenal.
Pros:
Cons:

the package comes with multiple glue boards;
it is pet and child-friendly;
it has a high insect trap power.

ineffective at solving severe infestations.
4. Indoor Plug-In Zapper – The Best Zapper to Kill Gnats Within Your House
Specifications:
Material: Metal
Is Electric: Yes
Item Weight: 3.89 pounds
Item Dimensions LxWxH: 15.01 x 10.92 x 3.12 inches
Target Species: Mosquitoes, Flies, Moths, No-See-Ums, Gnats and other flying insects
This bug zapper works through electricity and a UV light that removes gnats like flies, bugs, moths, and even mosquitoes. A zapper like this one works by luring these kinds of gnats into the light and then killing them with a deadly electrical current. This zapper can cover up to 20 square meters meaning that bugs will be long dead before they attack you or anyone else even in a large room.
The use of a bug zapper, in my opinion, is the best way to kill gnats in house. You can always reuse it, unlike other methods like a gnat spray killer and a physical trap. You only need to clean the zapper after use and wait to apply it at any additional time when you wish. Conversely, you might need to keep replacing the traps until your gnat problem goes away. You can use this bug zapper for a full year.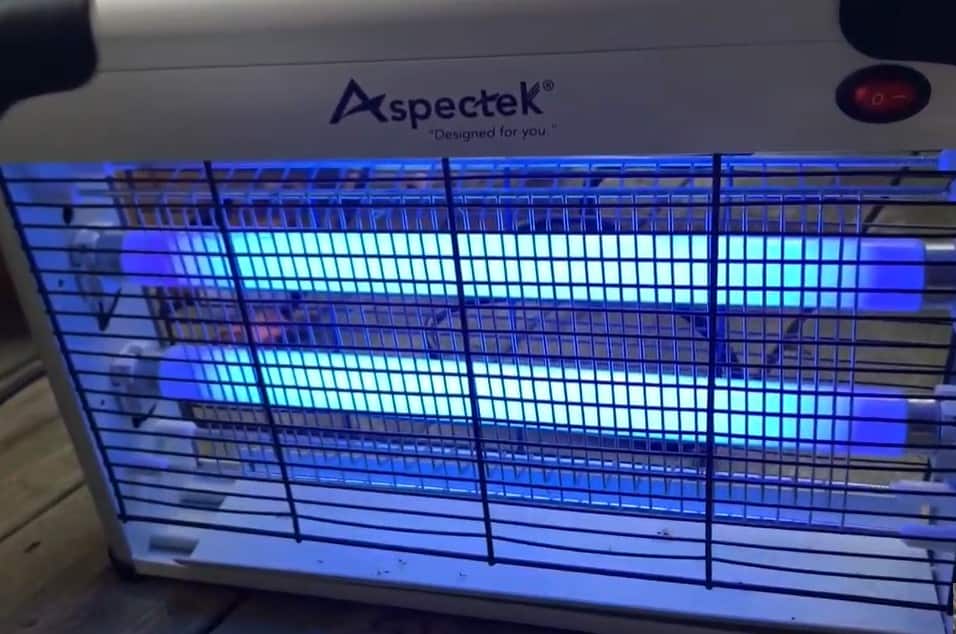 Besides, it is the best gnat killer for indoors because it emits no odor. Thus, you do not need to fret when using it in a room with someone who is allergic to strange smells. Also, it produces no noise when working. This allows you to sleep soundly and leave it to fight the nights for you. It is also ideal for use in a home with small babies as it is safe. Further, it is environmentally-friendly.
Another thing that makes this product the best bug zapper for gnats is the way it is designed to veil the bodies of the gnats it has killed within a given period. You will not see them until you have switched it off and opened it for cleaning. Thus, it maintains high sanitary standards in your home.
Pros:
Cons:

safe for use around children and pets;
it neither produces noise nor a smell;
it is highly sanitary.

it needs regular cleaning.
5. The Trappify Sticky Traps – Best Gnat Trap
Specifications:
Color: Green/Yellow
Material: Plastic
Number of Pieces: 12
Item Weight: 0.37 Pounds
Product Dimensions: 5.2 x 3.3 x 0.1 inches
Target Species: White Flies, Mosquitos, Flying Insects
If you are a believer in organic products and methods when it comes to the elimination of pests, then you should consider purchasing the Trappify sticky traps. They do not have harsh chemicals, insecticides, or herbicides. They work by removing small pests naturally. These traps are yellow. The color is efficient that the gnats are attracted to the yellow paper unto which they get stuck once they land on them.
To ensure that you trap as many gnats and pests as possible, I suggest that you place several of them around and in your house. Alternatively, you can stick them inside your plant pots. If you have a serious infestation, consider purchasing the packet that contains 25 sticky traps instead of the one with 12. When flies and other pets cover the traps, remove the stickers. Remember, you will need a newspaper in which to enfold them before disposal.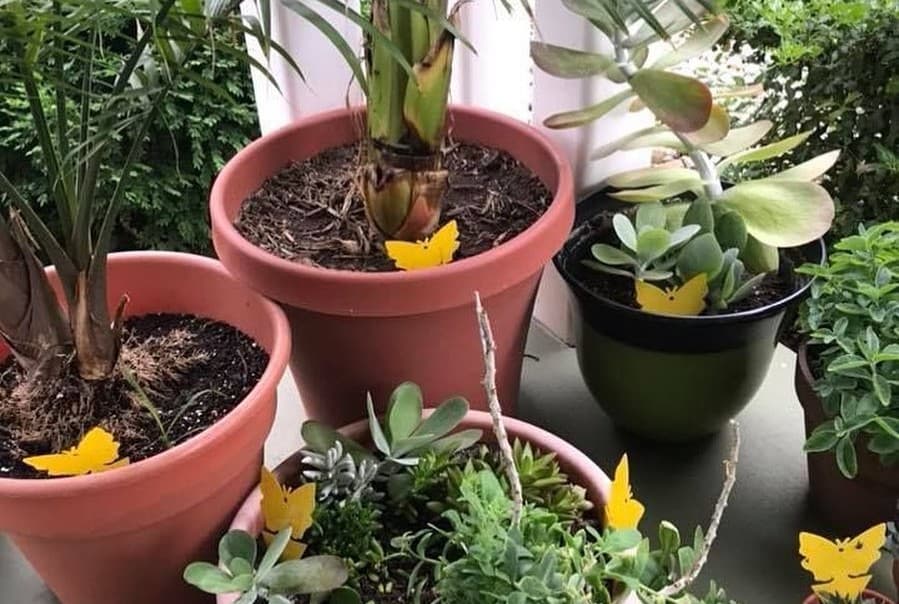 These gnat traps are covered with strong adhesive glue on both sides, meaning that you can stick them on either side, and they will stick. I would suggest that you avoid touching them once you peel their outer covering to prevent sticking on your hands, as they are quite sticky. They also have self-shaping hooks, which allow you to hang them if you prefer that way. It also implies that you can hang them on branches and stems of the affected plants.
Pros:
Cons:

suitable for indoor and outdoor use;
the double-sided design aids in the catching of more pests;
safe to pets.

the glue can be quite sticky on hands.
6. The Safer Brand SF5026 Sticky Stakes – Fungus Gnat Killer
Specifications:
The poison-free and pesticide-free formula
Includes: 12 packs of 7 traps for a total of 84 traps
Item Weight: 0.06 Pounds
Item Dimensions LxWxH: 0.2 x 3.9 x 7.5 inches
Target Species: Fly, Thrip, White Fly, Gnat
If you have been wondering about the best way to kill fungus gnats that invade your houseplants, then your answer is this gnat killer by Safer Brand. One pack of this fungus gnat killer contains seven stakes and seven traps. It gives you the freedom to choose how to set it up, depending on how grave the infestation is. You could choose to use one or two papers or traps per stick.
This Safer Brand product is the best fungus gnat killer because it is harmless. It does not contain pesticides. It works by drawing the pests towards it like a magnet. They are attracted to it because the traps are made using the yellow color. The first thing to do when you open the pack of this gnat killer is to assemble the stakes. To do this, mount the sticks onto each other to your ideal length.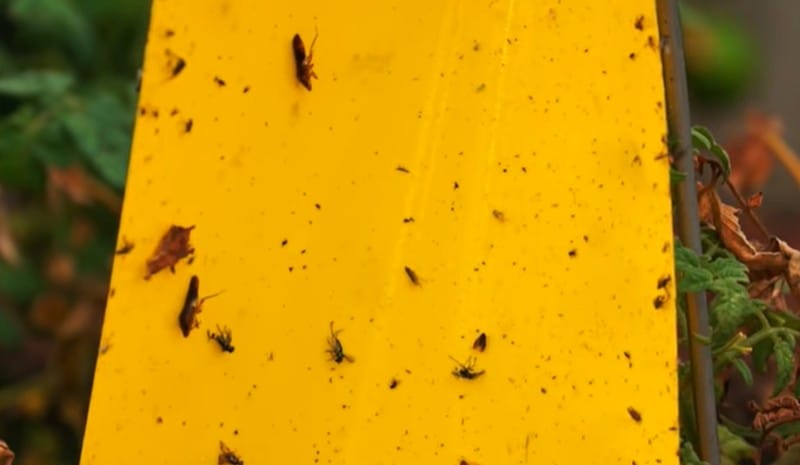 The next step is to peel the yellow-colored traps so that the glue on them is exposed. You may unpeel your chosen number of pitfalls. Once the glue is exposed, take each of the assembled stakes and insert it into the soil supporting your houseplants. You can go further and shake your plant to release any hidden pests so that they fly towards the traps.
The fungus gnat trap is also easy to dispose of. You need to wrap them with a newspaper before discarding, as this is the best and safest disposal technique. Besides, you can reuse the stakes whenever you need to entrap more gnats.
Pros:
Cons:

it has no hazardous chemicals;
simple to dispose;
it works on various flying insects.

unsuitable for open-air use.
7. Synergized Permethrin – Best Professional Gnat Killer
Specifications:
Active Ingredients: Permethrin 20.6%, Piperonyl Butoxide Technical 20.6%
Item Form: Spray
Item Volume: 1 Quarts
Time to Kill: 30 minutes
Target pests: Adult Mosquitoes, Black Flies, Gnats, Biting and Non-biting midges, Stable Flies, Horse Flies, Deer Flies, Sheep Flies, Horn and Heel Flies and Houseflies
Another way through which you can get rid of troublesome gnats is by purchasing an insecticide in the concentrated form. You then dilute it with water and achieve an optimal solution that you can spray on your plants. Synergized Permethrin insecticide by Control Solutions Inc. that comes in a bottle with a capacity of 946 ML is one of the products you should consider. With permethrin as its active ingredient, it is designed to target a variety of insects and termites.
You can use it around your home, for example, on the perimeter of lawns. Also, people who own recreational facilities can use this gnat killer to get rid of insects and termites. If you have an athletic field that is also affected by insects, you could rely on this insecticide to get rid of them.
Finally, it can also be used in commercial areas to terminate insects and other pests that hide in cracks, ornamentals, and other indoor spots.
Related Post: Best Gnat Repellents Reviewed: Protect Your Skin From Bites.
Besides use on plants and open spaces, you can also spray this insecticide inside kennels to get rid of fleas that attack your dogs. It is also an efficient product for use in your cowshed to eliminate ticks and other insects. However, you need to beware that when using this insecticide, it is critical to dilute it well to achieve the optimal solution. You can get up to 20 gallons of liquid from this concentrated insecticide.
Further, you should first read all the precautionary instructions on this product before use. For example, parts of the instructions reveal that the use of this product to control subterranean termites may be constrained by restrictive requirements in some states in the US. Therefore, you need to consult a pest control agency in your state before using it for the same purpose.
Pros:
Cons:

it is a highly concentrated solution;
suitable for use against ticks and fleas;
usable in various areas, recreational spaces included.

unsafe for handling around children.
8. Bonide BND022 – Best Gnat Killer for Organic Gardening
Specifications:
This product is a three-in-one fungicide, miticide, and insecticide
Item Volume: 32 Fluid Ounces
Item Weight: 4.5 pounds
Item Form: Oil
Package Dimensions: 12.09 x 5.75 x 5.2 inches
If zappers and traps are not your preferred way to deal with gnats, you could opt for this insecticide spray by Bonide. It is ideal for dealing with various types of pests, including flies and mites. Besides, if you are worried about the productivity of your crops due to a fungus gnat infection, you should try and use this 3 in 1 product by Bonide.
The research shows that fungi destroy a third of all food crops every year. You do not have to wait for your food crops to be part of these statistics if you have this gnat spray. I have to admit that I love the versatility of this product for two reasons. One is that it destroys insects no matter what stage of growth they are in.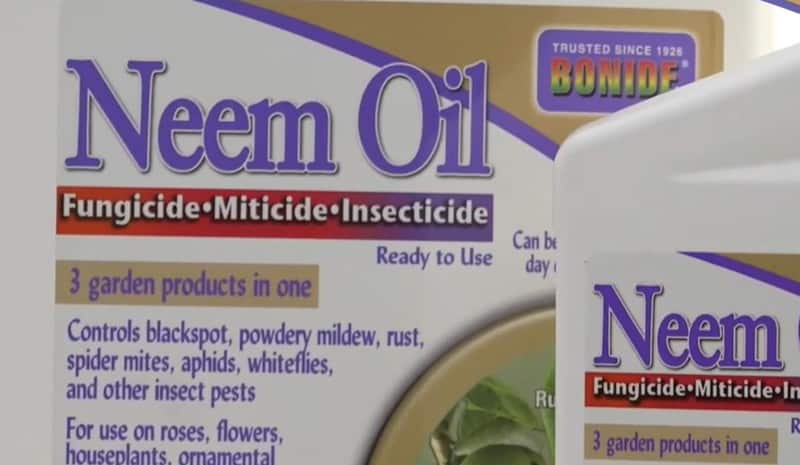 Besides, it also works to prevent fungal attacks on your plants' tissues. Also, it aids in the protection of your plants throughout all seasons. Thus, you do not have to keep purchasing and using it because its effects are long-lasting.
You may note that on the package, Bonide argues that this spray can be used for organic gardening. As a natural substance, it is safe for use around your garden, on your vegetables, and even on your houseplants. In other words, it is a multipurpose gnat killer. You can also use it around other people and your pets without worrying about their safety. I would not trade anything for a product that eliminates the fear of security for my family and pets.
Pros:
Cons:

safe around pets and people;
it is a 3 in 1 gnat killer;
it is convenient to use.

you should spend some time spraying it.


FAQ Section
What is the Best Fungus Gnat Killer?
As I mentioned in my article above, I undoubtedly give this title to Bonide BND951. The reason is very simple: I do not like chemical smells, as they can be the cause of various negative consequences for your health. But this remedy is completely odorless.
What is the Best Gnat Killer for Outdoor Use?
I strongly recommend you to take a closer look at Trappify sticks. Despite the fact that they are perfectly suitable for outdoor use, these sticky traps are completely organic and do not contain harsh insecticides or chemicals. Besides, the price is very affordable, just about $10.
Which Gnat Killer Should You Go For?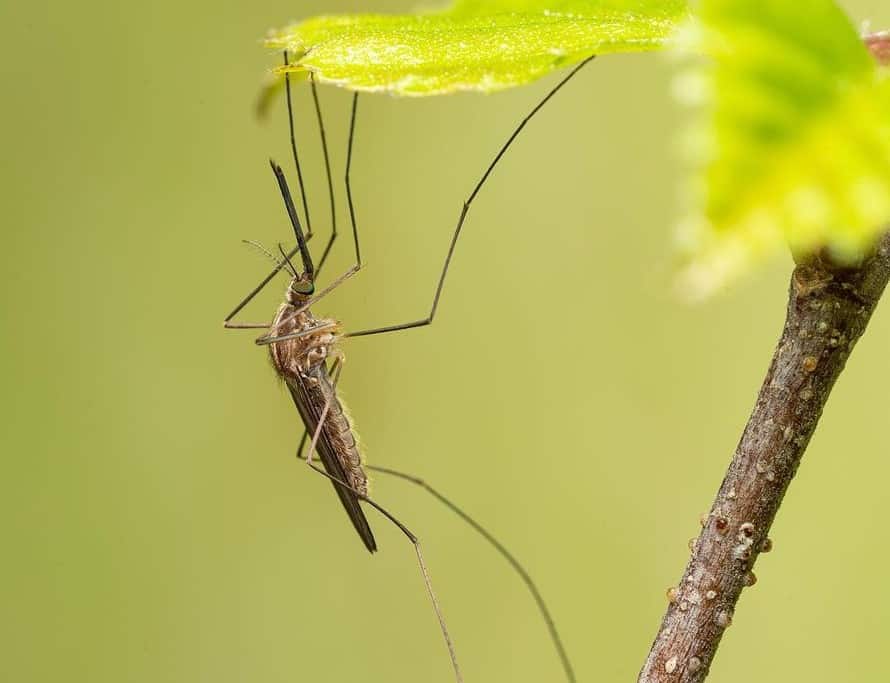 The question of what is the best way to kill gnats has lingered in the minds of many concerned homeowners. The answer to this problem depends on the kind of gnat infestation that has been bothering you. It is also dependent on the effort that you wish to put into eliminating the pests.
From my reviews, it is evident that you can get a zapper, an electric gnat trap, a non-electric gnat trap, or even a solution for termination through spraying.
What you should note is that the electric traps and zappers are a little more costly than the traps that you set by yourself. This is because the electric ones require minimal effort. You only have to plug them into a power source and let them do the work for you.
The traps that you have to unpeel and stick are also effective, although you have to set and then throw them away when the work is done. So, I would suggest that you pick the best gnat killer from my list depending on your preference.
Do you know how to kill gnats? Have you used gnat killers before? Is there a particular one that you feel deserves to be on my top seven list?
References:
Gnat (Wikipedia):
https://en.wikipedia.org/wiki/Gnat
Bug Zappers (Inter­national Association of Certified Home Inspectors):
https://www.nachi.org/bug-zappers.htm
How to Get Rid of Fungus Gnats(WikiHow):
https://www.wikihow.com/Get-Rid-of-Fungus-Gnats
The Still Underestimated Problem of Fungal Diseases Worldwide (US National Library of Medicine
National Institutes of Health):
https://www.ncbi.nlm.nih.gov/pmc/articles/PMC6379264/
Why You Should Trust Pest Control Hacks?
We know that pests are nasty neighbors, and it can take months to eliminate them without the right approach. Our experts use their own experience to compile articles and guides that are introductory and informative. Our authors' opinions are independent and based on the results of practical testing of pest control tools. We do not notify manufacturers of testing of their products and do not receive payment from them for posting their items. Also, our texts are never submitted to company representatives for proofreading before placement. On the site, you will find exclusively objective ratings and reviews.