Dust mites on your bed can cause discomfort during sleep and contribute to allergies. Microscopic arthropods feed on dead skin, which we shed during sleep. That's why our pillows, duvets, and sheets may contain dust mites.
You can get rid of them with a dust mite proof bedding, which covers the bed and prevents pests from reproducing. It is essential to use the best dust mite covers if you have pets and children to protect them from allergies, rashes, and bad sleep due to pests in bed.
Pros
Manufactured from 100% cotton.
3.44 microns micropores to prevent dust mites from entering.
Top Pick
Pros
Manufactured from 100% cotton.
Best Premium Pick
Pros
3.44 microns micropores to prevent dust mites from entering.
Here, I will describe the best bedding for allergies to help you fall asleep comfortably and rest all night soundly long.



Top 6 Best Dust Mite Covers
You don't need to wash the bed linen in the whole house every day to keep it clean. There are special anti-dust mite mattress covers for this. The description of these products will help you choose a quality and efficient cover.
1. Plush Deluxe – One of the Best Allergy Mattress Cover
Specifications:
Size: Twin
Fabric Type: Cotton
Material: 12″-15″ Deep
Closure Type: Zipper
Water Resistance Level: Waterproof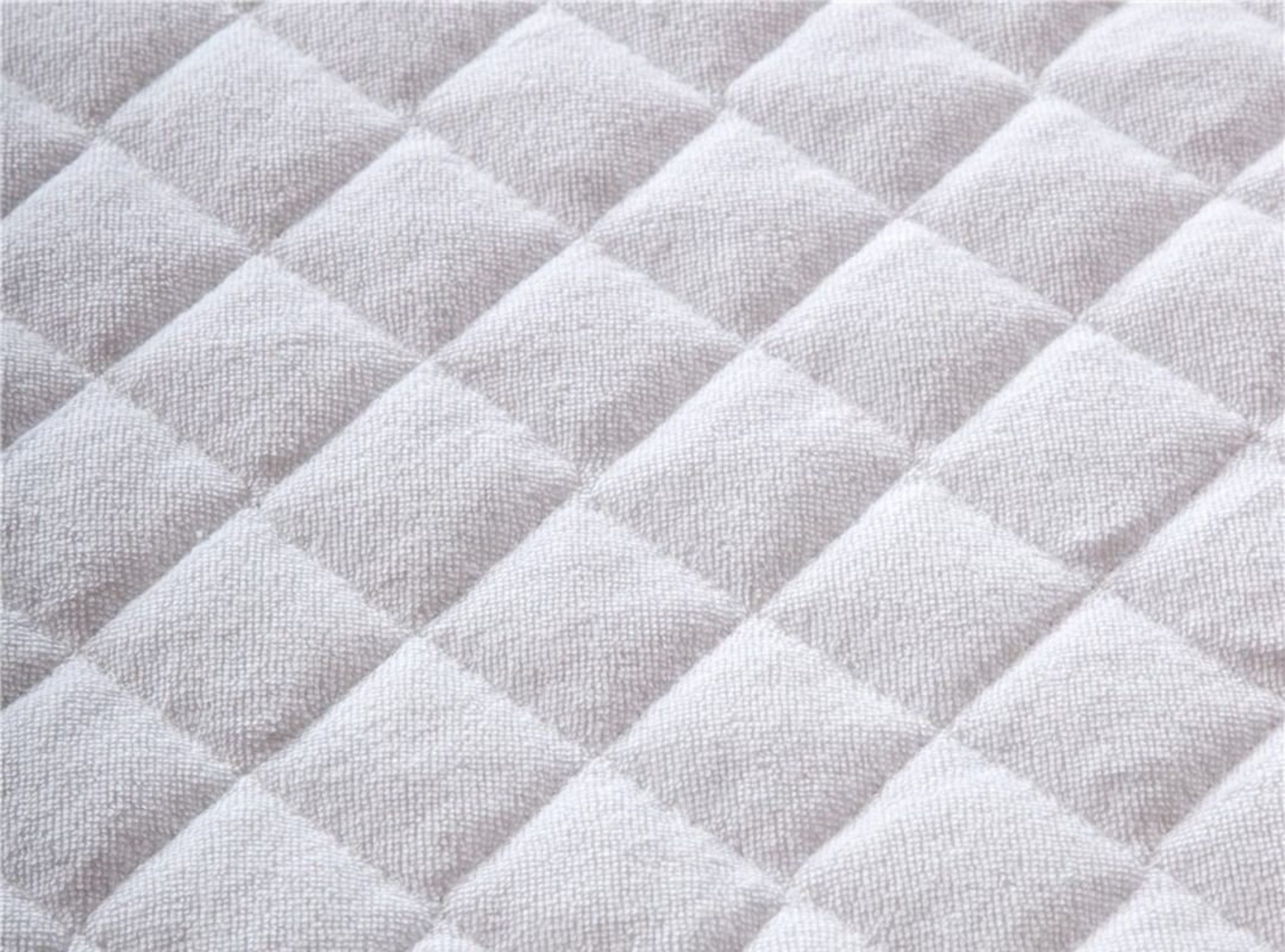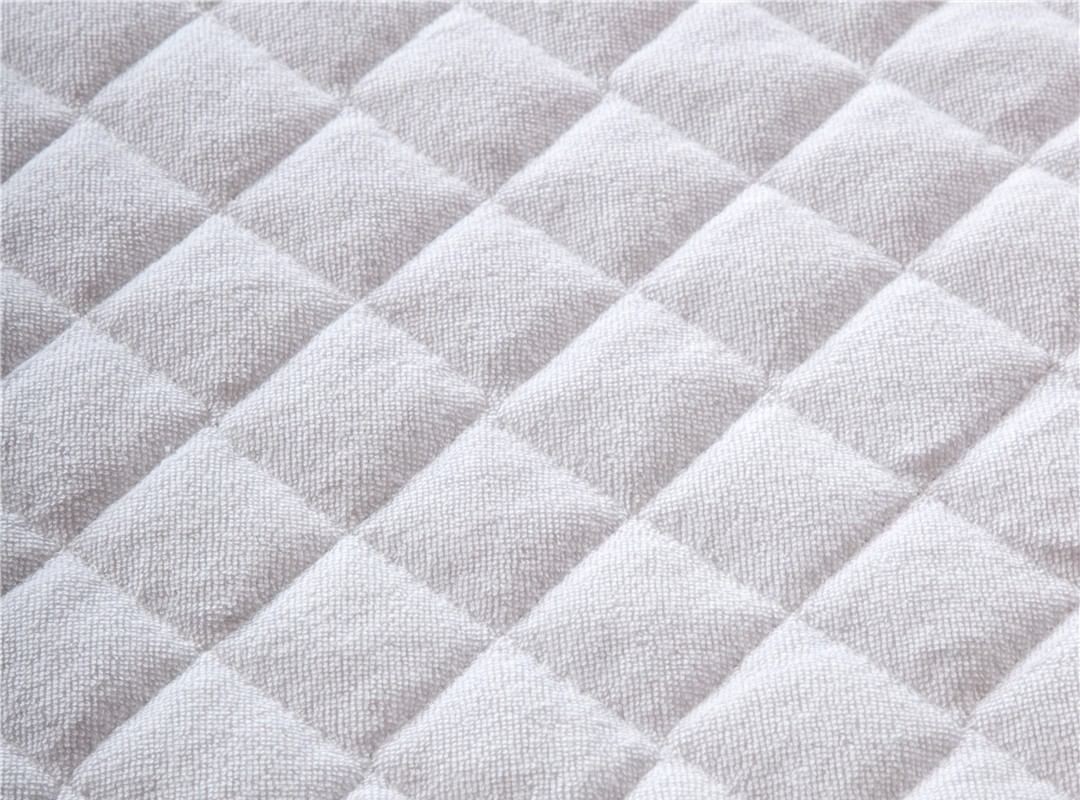 American company Plush Deluxe produces hypoallergenic bed linen from natural cotton. Allergen-free bedding is very soft and comfortable for everyday sleep. This brand's mattress cover is produced in several sizes, so it is convenient to choose the right model for your bed or sofa.
The terry cloth excludes the formation of dust mites. The waterproof surface protects soaking and dampness. Only natural cotton is included in this bed linen, due to which the skin remains dry during sleep. If necessary, this dust mite mattress protector can be washed and used again against dust mites.
Pros:
Cons:

manufactured from 100% cotton;
convenient fixation on any size mattress;
hypoallergenic;
remarkable softness and waterproofness.

the white color is less practical.
2. National Allergy 300 – Best Premium Pick for Protection Against Dust Mites
Specifications:
Size: Queen
Fabric Type: Cotton
Material: 12-inch (Depth)
Closure Type: Zipper
Water Resistance Level: Not Water Resistant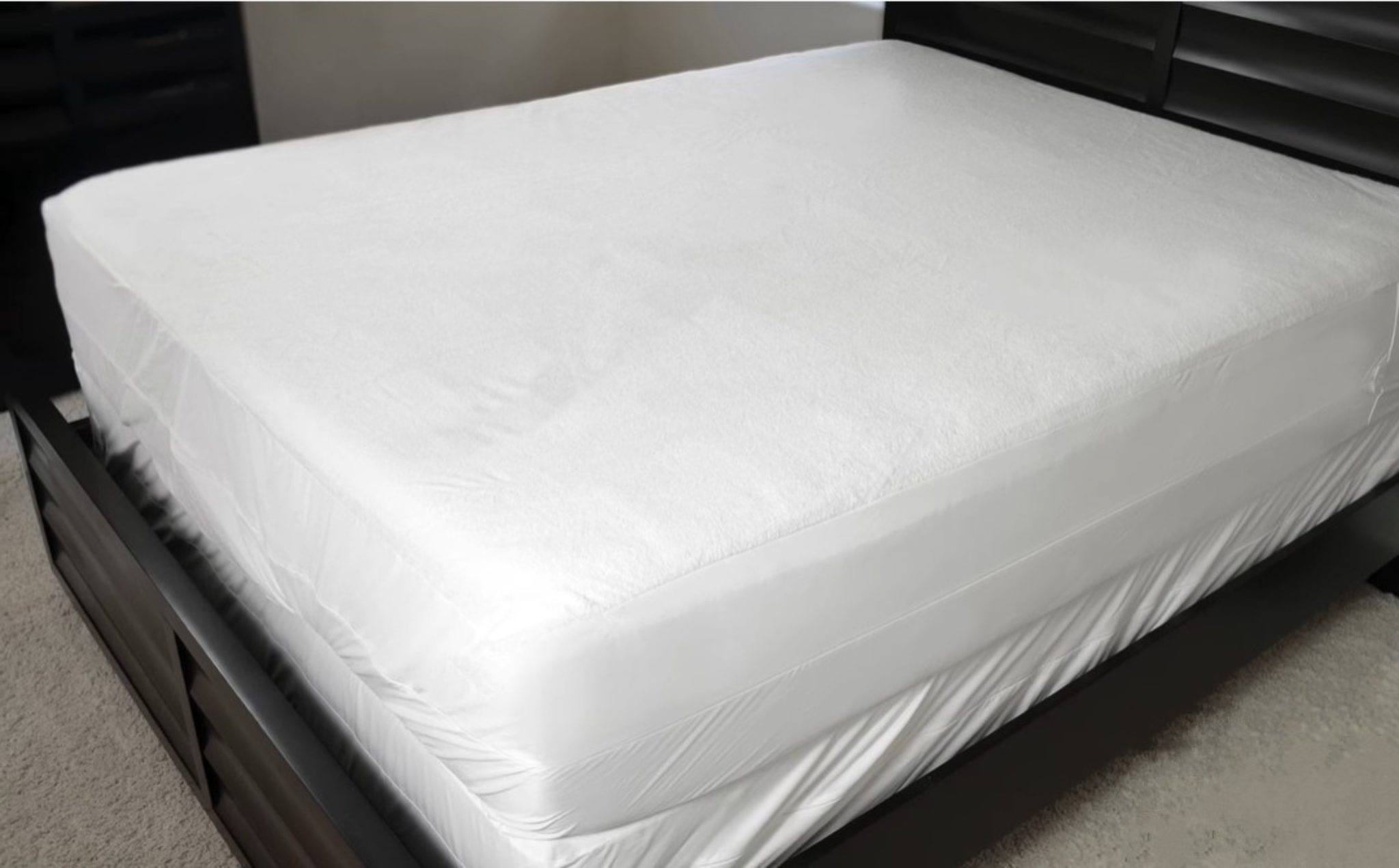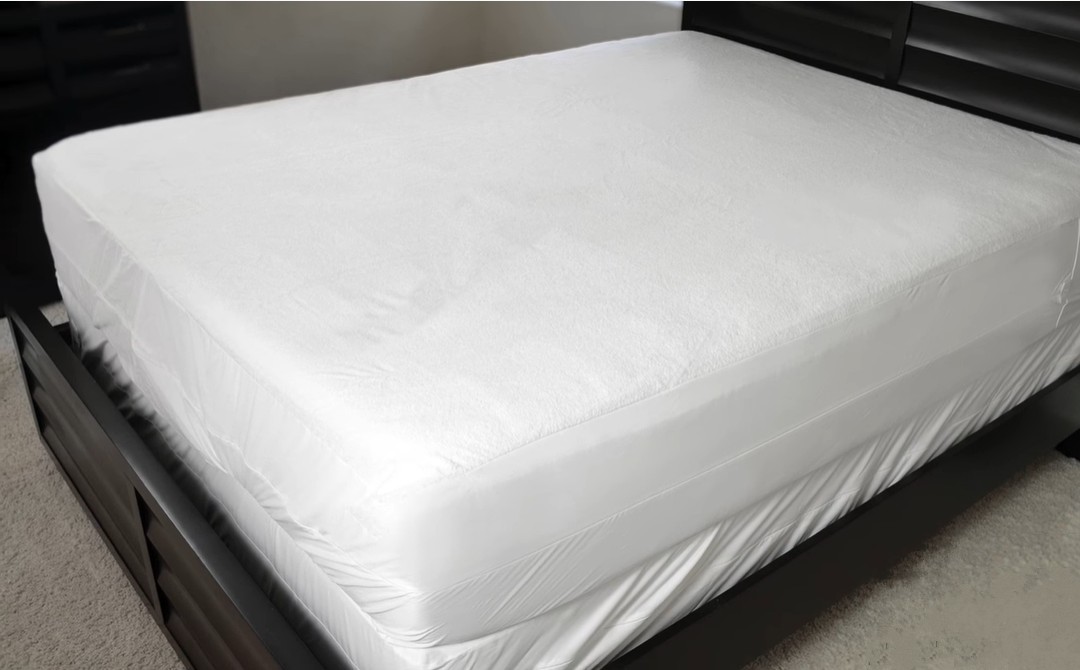 National Allergy 300 is one of the best mattress covers for dust mites of the premium segment. The company produces bed linen in the U.S. using natural materials. This durable cotton cover is put on the mattress and protects people from dust mites and other allergens. This model has a very comfortable fixation with a zipper. All in one minute, you can put the mattress cover on the bed without folds and irregularities.
The allergy mattress protector has a very dense soft fabric with pores of 3.44 microns. This is a natural barrier to pests that interfere with sleep and cause skin redness or allergies in adults and children. If necessary, you can wash the mattress cover in the washing machine. I like that the material does not deteriorate even after extensive use. Also, the zipper is made of stainless steel.
Pros:
Cons:

soft natural cotton.
high density of 300 threads.
3.44 microns micropores to prevent dust mites from entering.
comfortable to wear on a mattress.
3. Linenspa – Dust Proof Pillow Cover
Specifications:
Size: Standard
Fabric Type: 100% Polyester
Material: Vinyl
Closure Type: Zipper
Water Resistance Level: Waterproof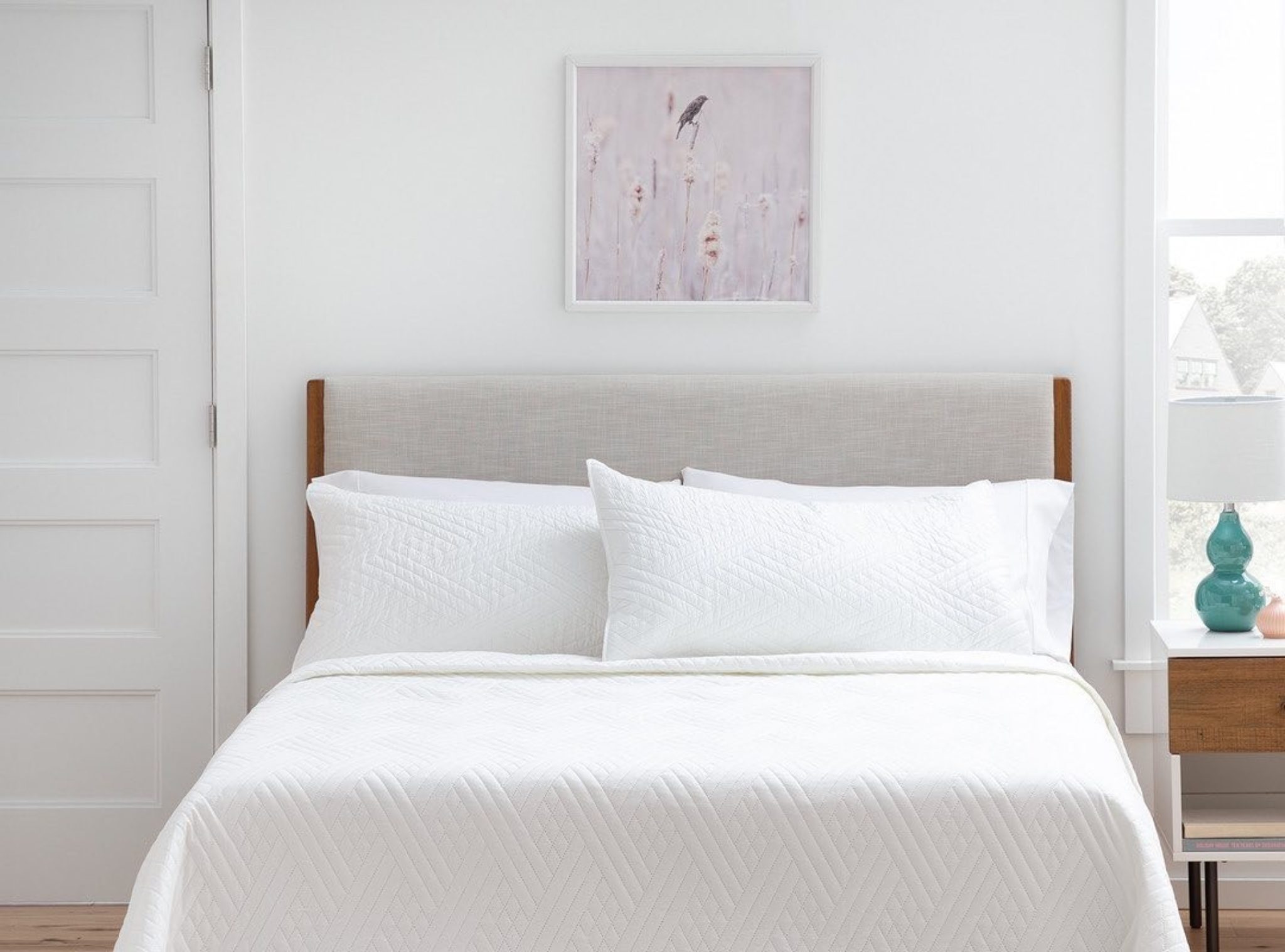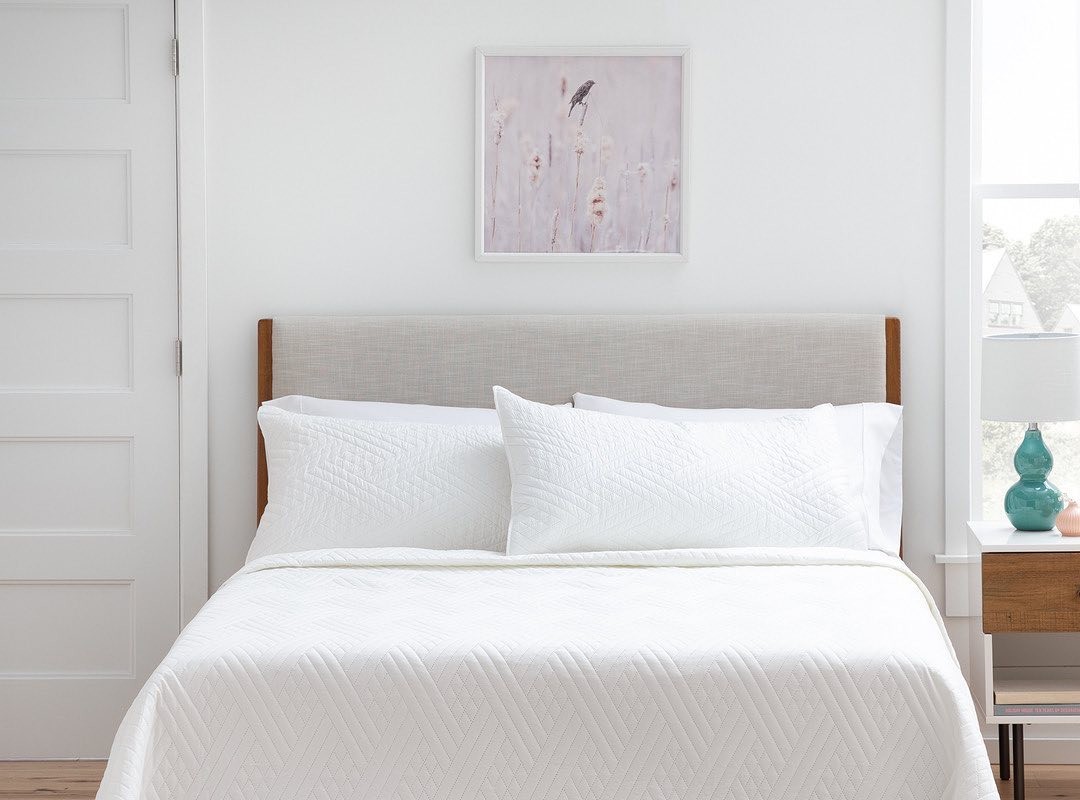 For complete protection against dust mites, I recommend using not only a dust mite mattress cover but also a pillowcase. The Linenspa company has been producing bed linen for many years. In this company's assortment, there are universal pillow covers made of polyester, which protect the pillows from the penetration of liquids and dirt.
Due to the thread's high density and too small pores, dust mites cannot get through the cover from a feather or synthetic pillow. Despite the artificial fabric, the material is soft and pleasant to the touch. The pillowcases from Linenspa do not cause allergies. And they are also very practical in everyday use, as you can wash them by hand or in the washing machine.
Pros:
Cons:

watertight;
easy to wash;
10 years of warranty.

the case is made of polyester.
4. Eco Living Friendly Evolon Allergy Pillow Protector – Practical Allergen Free Bedding
Specifications:
Color: White
Material:

Cotton

Number Of Pieces: 2
Product Dimensions: 21 x 3 x 27 inches
Item Weight: 7.6 ounces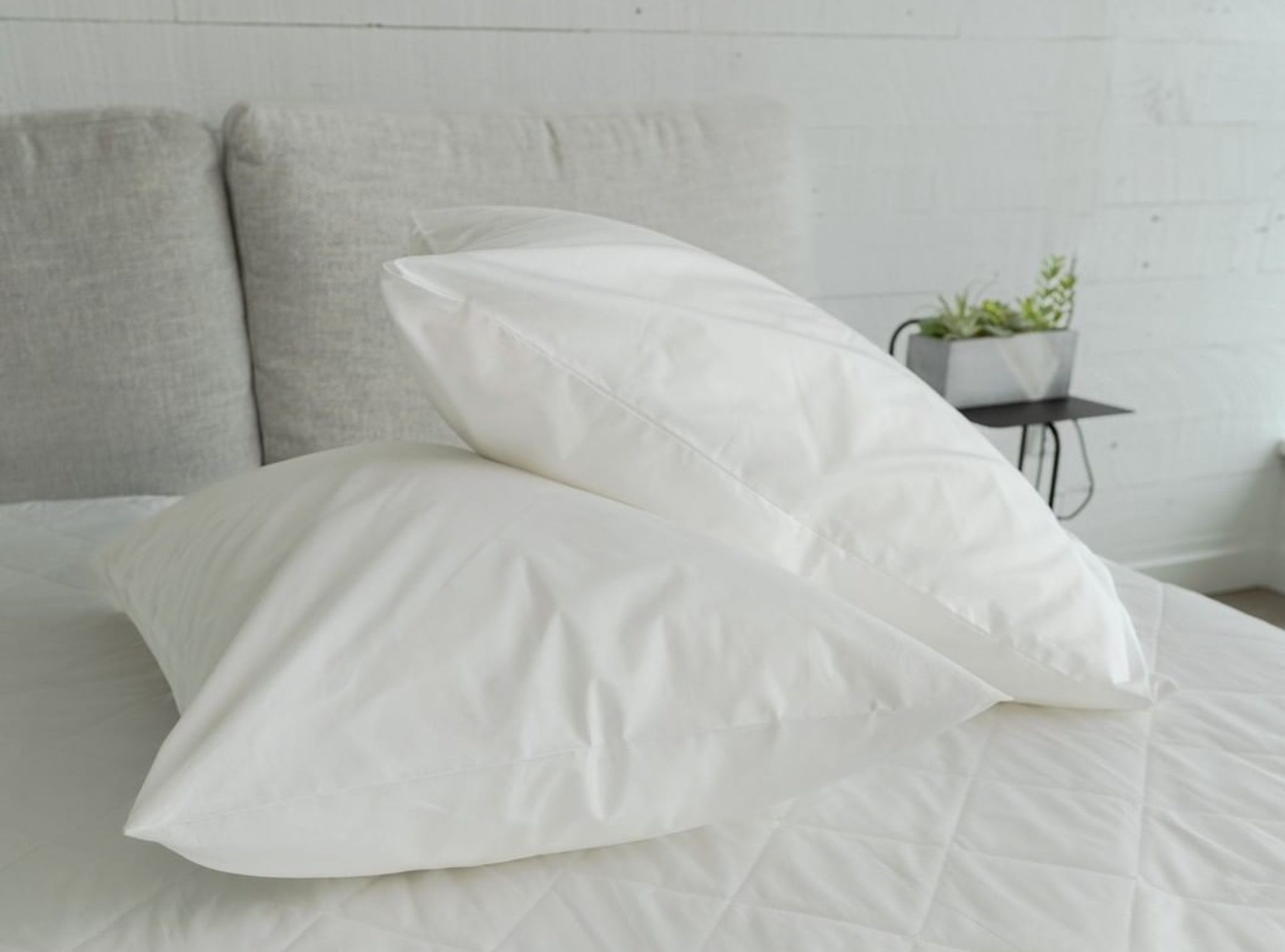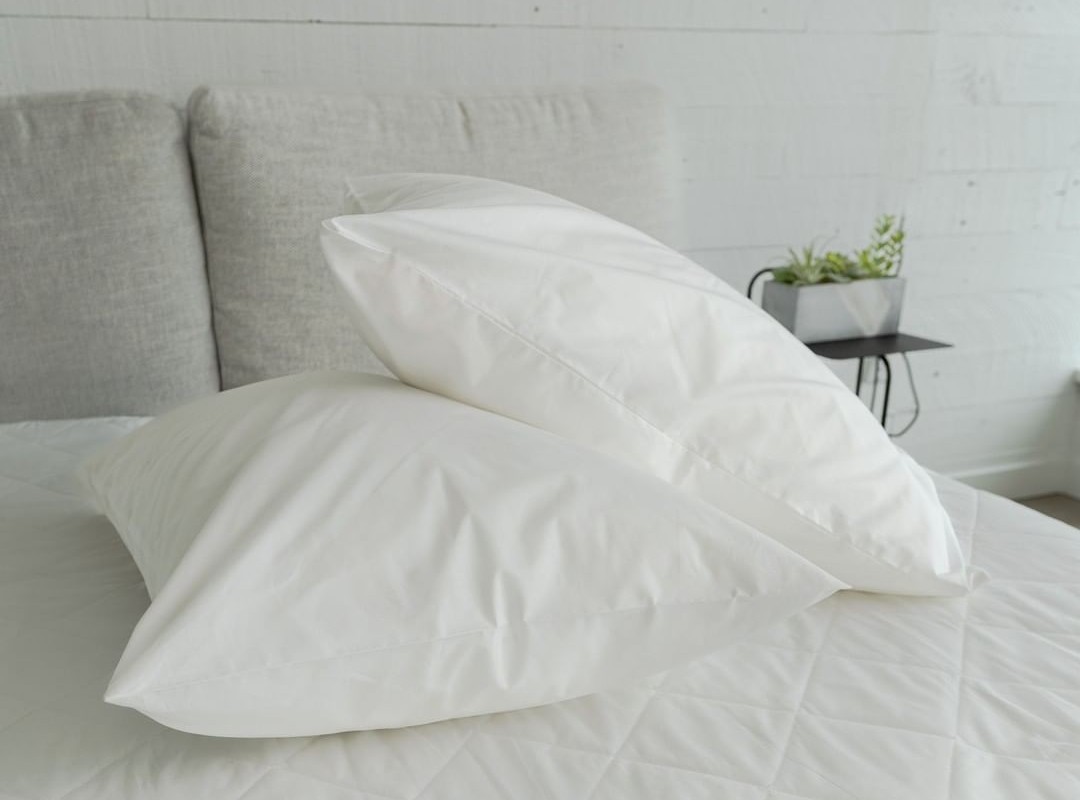 Eco Living Friendly Evolon pillowcase features a very dense thread and micropores of 1 micron. This product provides 100% protection from dust mites due to special German production technology, as pests can not penetrate through its pores. Though the manufacturer didn't use synthetics for this dust mite proof bedding, only the cotton material, it does not absorb moisture and dries out very quickly.
Even if you sweat a lot at night, it will not cause any discomfort during sleep, because the hypoallergenic pillowcase is always dry and soft. Before the first use, you should wash the bed linen and dry it to make the cotton material soft. During production, the fabric is not treated with chemicals or PVC.
Pros:
Cons:

excellent pores of 1 micron;
entirely natural material without synthetics;
easy to wash;
german production technology.

you should wash the item before use.
5. TRU Lite Bedding – Dust Mite Proof Covers
Specifications:
Size: Queen
Fabric Type: Plastic
Material: Microfiber, Vinyl
Closure Type: Pull On
Water Resistance Level: Waterproof
TRU Lite Proof Covers is designed to protect the bed from dust mites and allergens. During the whole sleep, the case's surface will be dry and clean due to the special fabric with cotton backing. The soft cotton is very pleasant to the touch, and you will not hear rustles during your sleep.
During the hot season, the material of this cover will not heat up and will remain cool. Due to the waterproof feature, sweat and dust do not penetrate through the cover. Even accidentally spilled morning coffee on the bed will not spoil the mattress. The hypoallergenic base prevents dust mites from developing. Many people choose this bed case due to its affordable price and practicality.
Pros:
Cons:

affordable price;
soft microfiber;
the fabric does not make a rustle or wrinkle;
good protection against dust mites and other allergens.

it is inconvenient to put it on the bed.
6. HOSPITOLOGY PRODUCTS – Anti Allergic Mattress Protector
Specifications:
Size: Queen 12″ Standard
Fabric Type: 12″-18″ Depth Mattress
Material: Polyester
Closure Type: Zipper
Water Resistance Level: Waterproof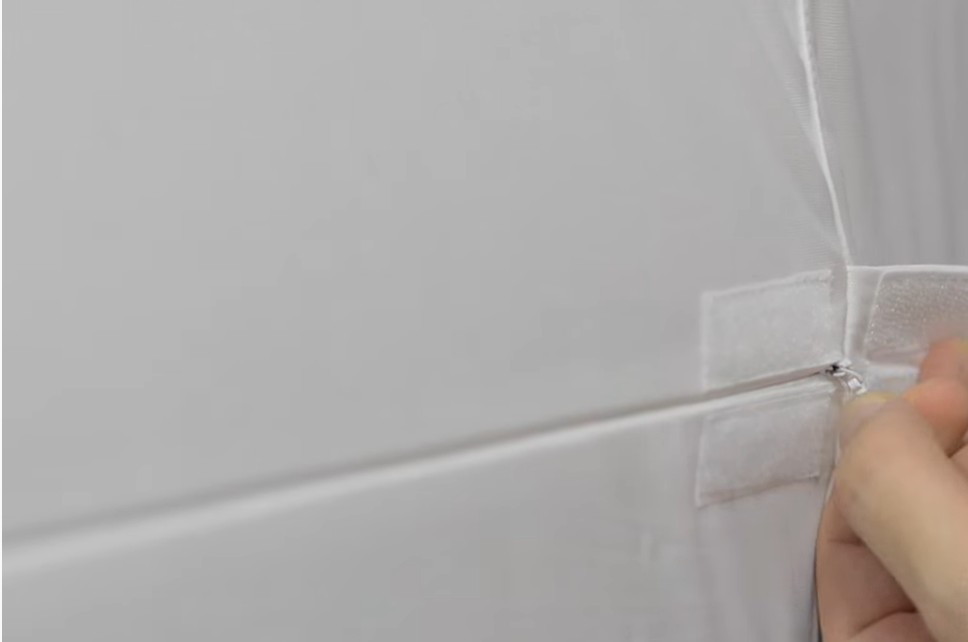 HOSPITOLOGY PRODUCTS hypoallergenic mattress cover is easy to use. It has a zipper, with which you can put a protective cover on your mattress in just one minute. But this mattress protector is made of polyester. This makes the cover more practical, as it is easy to wash and dries quickly. However, polyester is less soft than natural cotton. It is essential to consider this before buying.
The mattress protectors against dust mites from this brand are made in the USA. They are suitable for mattresses from 12 to 18 inches deep. The manufacturer also provides a warranty for products for 5 years from the date of purchase.
Pros:
Cons:

availability of zipper for easy putting on the mattress.
breathable membrane.
waterproof.
How to Choose the Best Protection Against Dust Mites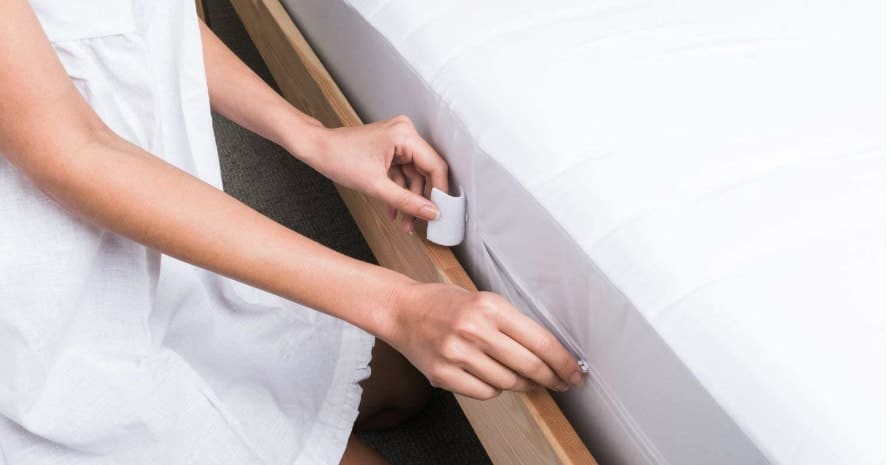 An allergy to dust mites can torture us every night. What should we do then? Wash the bed linen every morning? No! There are special dust mite proof mattress covers for this. For these covers to improve sleep and eliminate allergies, you must make the right choice and learn more about hypoallergenic bed linen.
What are dust mite covers
Covers against dust mites are waterproof and made of cotton or polyester. Due to micropores of several microns, dust mites and other allergens do not get from pillows and mattresses to humans. You will be completely protected from dirt. Dust mite covers do not absorb sweat and stay dry all the time.
Even if you spill some liquid on the surface, the bedding will remain dry. You can use hypoallergenic bed linen not only to protect against dust but also to improve sleep comfort and practicality.
This is necessary because, during sleep, a person drops dead skin. Dust mites feed on this dead skin, causing irritations and allergic reactions to the skin. Microscopic arthropods live in mattresses and pillows, getting out at night.
This sounds nasty, and to protect themselves from dust mites, you need to use a special waterproof, hypoallergenic cover through which microscopic mites can not penetrate.
How do dust mite covers work
A special feature of dust mite proof fabric is its microscopic pores, which are much smaller than in ordinary cotton or polyester. Pores in hypoallergenic covers can be 1-3 microns in size, much smaller than the size of dust mites. This means that neither mites nor bed bugs will penetrate from a mattress or pillow to human skin, causing an allergic reaction.
How to choose the best dust mite cover
These dust mite cover reviews of the best products will help you make the right choice. It is also important to know some features about materials, comfort, and practicality before buying.
Material
When choosing the material, consider that cotton is softer and more comfortable. Polyester is harder but more practical in everyday use. If you are strongly allergic to dust, it is better to give preference to polyester covers, as this material dries very quickly after washing and is 100% hypoallergenic.
Comfort
Previously, the mattress covers against dust mites were rigid. Now they do not make any rustles and are very soft. Always choose the exact size according to the mattress on your bed or pillow. Choosing the wrong size will make the bed linen very comfortable.
When choosing, take into account the density of the material. Some manufacturers specify the size of the microporous fabric in microns. To protect against dust mites reliably, this value should be 1-3.5 microns.
Please note that cheaper and lower quality mattress covers against dust mites are very hot in summer. They are waterproof, so the fabric does not provide even air ventilation. The most heated is hypoallergenic polyester bed linen. Choose those covers where the manufacturer indicated the breathability or other technologies that provide the fabric's thermal comfort.
Practicality
Pillow covers and mattress covers are most comfortable to wear with a zipper or other locks. When making your choice, be sure to have a zipper or other fasteners on your bedding. Otherwise, the covers will constantly crawl and cause discomfort during sleep, and the bed will be a mess.
FAQ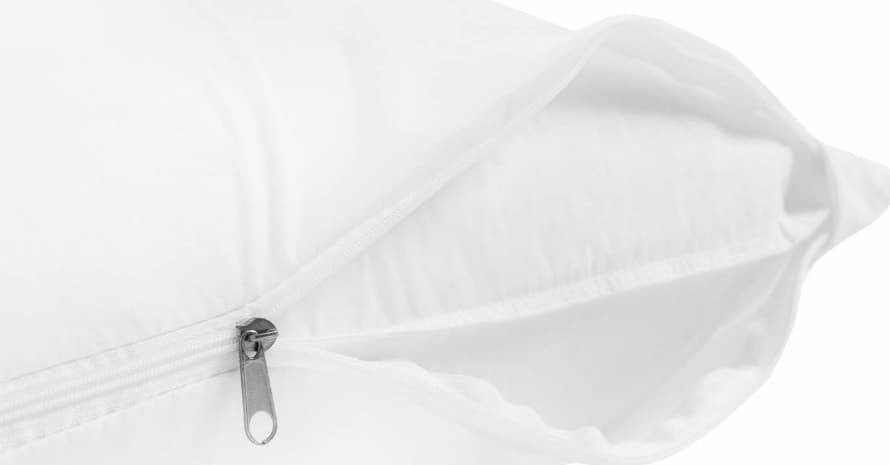 In this section, I share the answers to the most common questions that will help you choose the best allergy mattress cover and pillowcase.
Do dust mite cover work?
Yes, hypoallergenic covers are effective. In conventional cotton fabrics, pores are larger than 4-5 microns in size. And in hypoallergenic waterproof fabric, pores are much smaller, about 1-3 microns. Due to this, dust mites can not penetrate from the mattress or pillow filler on a person through special bedding.
Also, hypoallergenic covers are easy to wash. They are made of the material that does not cause any allergic reactions, which have been proved by dermatologists.
How to wash dust mite covers?
You do not need to use special detergents for washing covers against dust covers. Use a regular detergent for hand or machine washing of bed linen. Due to waterproofing, the material dries very quickly. Some polyester or cotton covers need to be washed before the first use to soften the fabric.
Manufacturers usually do not limit the water's temperature and the number of turns of the washing machine when wringing dust mite covers.
How often to change dust mite covers?
Dust mite covers are durable bed linen, which serves up to 10 years without the need for replacement. The strong base retains the shape and structure of the material, due to which even after a few years of use, the covers do not become more rigid. You can only break the zipper to fix it, but it can be repaired or replaced.



Take Care of Your Sleep with Dust Mite Covers
Dust covers are necessary for everyone who is allergic to dust and wants to make their sleep more comfortable. The most positive references are hypoallergenic bed linen from Plush Deluxe, National Allergy, and Linenspa. I recommend buying mattress covers and pillowcases of these brands to protect oneself from dust mites. I am happy with the dustproof bed linen I got, so I can recommend it to you as well.
Have you already tried hypoallergenic bed covers? How do you get rid of dust and dirt on your mattress and pillows? Share your experience in the comments, please.
References:
Dust mite allergies: Overview (National Center for Biotechnology Information, U.S. National Library of Medicine):
https://www.ncbi.nlm.nih.gov/books/NBK447098/
Environmental assessment and exposure control of dust mites: a practice parameter (US National Library of Medicine National Institutes of Health):
https://www.ncbi.nlm.nih.gov/pmc/articles/PMC5156485/
House Dust Mites (by Michael F. Potter, Extension Entomologist University of Kentucky College of Agriculture Dust MiteDust Mite):
https://entomology.ca.uky.edu/ef646
Why You Should Trust Pest Control Hacks?
We know that pests are nasty neighbors, and it can take months to eliminate them without the right approach. Our experts use their own experience to compile articles and guides that are introductory and informative. Our authors' opinions are independent and based on the results of practical testing of pest control tools. We do not notify manufacturers of testing of their products and do not receive payment from them for posting their items. Also, our texts are never submitted to company representatives for proofreading before placement. On the site, you will find exclusively objective ratings and reviews.