What we don't see often slips through our attention. You always notice a cat or a dog in your house. If a bird flies in, you're sure to notice it too. And raccoons are so noticeable they may be a disaster. But little things can do just as much harm; we're speaking about dust mites.
Up to 0.5 mm in length, they dwell in our home dust and contact us every day. And it's not that every vacuum can get rid of them. You need a special model that extracts them from your furniture and bedsheets.
Dust mites don't bite, so they seem harmless. In fact, by their fecal products, they can cause severe allergic reactions that result in rhinitis, dermatitis, asthma, and other unhealthy symptoms – or aggravate them. It is recommended to keep the patients from contact with dust mites. The cause in these situations is in your bed and other furniture infested with these little villains. The best solution is to vacuum mattress dust mites out of your life.
Pros
Lots of research behind products
Best Premium Pick
Pros
Lots of research behind products
Selecting the best dust mite vacuum is not just about value for the money. It's also about making your life healthier and your sleep better. Acquiring the habit of vacuuming the bed frequently will result in higher life quality.
Top 5 Best Dust Mite Vacuums
It takes a special weapon to fight this battle. Dust mite vacuums are not the sort of regular ones you use to clean your house floors. If you are progressive enough to own a robotic vacuum, it's of even less use versus mites.
What you need is a handheld dust mite vacuum. These models are lightweight yet powerful and optimized for cleaning mattresses and bedsheets. Not that they can replace a machine wash for sheets (you need both). But sucking out that dust removes the products of dust mites as well, so the air gets more breathable in your bedroom.
An extra feature required from these is a built-in UV lamp that eliminates bacteria. Not that it has something to do with mites, but it definitely prevents forming biomes you don't want within your furniture.




Like regular vacuum cleaners, these models also have removable bags and replaceable, sometimes washable filters. These filters can be bought right with the cleaner itself, and the bags may have various (though rather small) capacity. It would be great to cut the cord, but a cleaner would require a very strong and heavy battery – so even the best vacuum cleaner for dust mites can't get wireless the way robotic vacuums are.
Here I offer you dust mite vacuum cleaner reviews. They are mostly similar in features – so, describing a particular characteristic once, I will only mention it later. For example, all of them feature UV-C lamps – the sort of ultraviolet lamps that produce ultraviolet light with wavelengths between 200 – 280 nm (as a rule, it's 253.7 nm).
This emanation is considered the best for exterminating these little creeps (and viruses as well, so you know now what UV sanitizer to select). Also, all of them are corded; if you want another sort of vacuums that have an onboard battery and can be taken far from the socket, there'll be more on that.
Back to the vacuums, here is the list of the five vacuum cleaners that will get you rid of dust mites. Just don't forget it's not enough to have a cleaner: it also has to be used. So when purchasing one, think about the special stand and purchase it as well if offered. With it, you'll benefit from the vacuum more.
1. Housmile Mattress Vacuum Cleaner: The Best Dust Mite Vacuum Around
Specifications:
Voltage: 120V/60Hz
Power Rating: 350W
Suction Strength: 10.5KP
Beating Frequency: 6000 cycle/min
Item Weight: 5.19 pounds
Item Dimensions LxWxH: 14 x 11 x 7 inches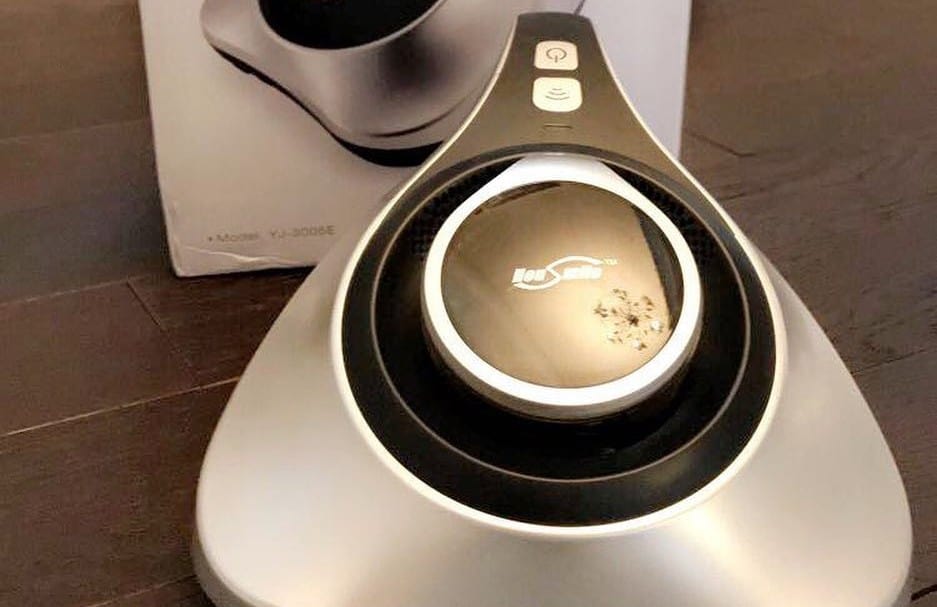 Housmile is a well-known manufacturer of household electronics, specializing in modern devices for some specific needs that traditional home device makers leave unnoticed. Though Housmile devices are actually manufactured in China, the manufacturer offers decent support all over the U.S. The quality of these devices is also remarkable. It is necessary, because often a cleaner may not function or get broken soon. If so, you can file for a replacement.
As for this model, it looks like a big, flattened iron, with a similar handle. Its weight is just 4.5 lbs, so you don't have to be a powerlifter to handle it. Using it also reminds ironing: you just drag it up on the surface of the furniture you want to clean up. Its powerful rotating brush raises the dust mites from the inside, and powerful suction attracts them.
Not only are the mites removed this way, but also the microscopic particles of human dead skin they're feeding off. That's how the anti-allergy vacuum cleaner effect is achieved. Last but not least: it has a drier feature that removes moisture as the environment for mites and bacteria to live and multiply.
There are also minor things about this cleaner that build-up to its usability. For example, the brush will automatically turn off if the sensor detects there's no object within four inches from it. The power of suction is adjustable, so you can select saving more for regular cleaning (or to avoid hot air blowing in your face).
Pros:
Cons:

Good cleaning features;
A built-in dryer;
Adjustable suction power;
Great balance of price and features;
Great looks.

Doesn't protect your face from the blowing air;
2. Vacplus Handheld Vacuum with Powerful Suction: The Best Dust Mite Vacuum with UV Light for the Money
Specifications:
Power Supply: AC 100V 50 60Hz
Power: 300W
Power Cord Length: 16.4ft
Noise: ≤70dB Vacuum
Rating: ≥8kPa
Dust Collection Capacity: 0.5L
Item Weight: 6.59 pounds
Package Dimensions LxWxH: 14.7 x 11.6 x 6.4 inches
It seems that Vacplus is another importer that gets its devices at some unnamed Chinese factory; at least, I didn't manage to find its official site, and its Facebook page is half dead. Nevertheless, the prices and massive presence of the products on Amazon do their work, and the devices are quite attractive to take a look at.
It's a corded device that remains the intake port of a regular vacuum cleaner. In fact, this body houses all the functional parts, except for the battery (though I should have warned you that all these dust mite UV vacuum cleaner reviews are of corded devices). It is suitable for cleaning beds and bedsheets, carpets and curtains, and any fabric surfaces.
According to the advertisement, it should be very efficient against dust mites, with 8 kHz vibration motor (e.g., the one by Housmile only boasts of 6 KHz). In fact, higher frequency doesn't mean more power. On the contrary: it's bass and drums that shake the dancefloor.
As for the design, it's as futuristic and white that it could have been used by WALL-E. Inside, you will find buckets of larger capacity, letting you process more at one time. Its UV lamp is well hidden, unnoticeable even while working. The downside is that it takes some pressure to activate the UV, and on softer beds or mattresses, it turns out impossible.
Pros:
Cons:

Great design for hand cleaning;
Larger buckets;
Lightweight;
Extra filters included;
Affordable price.

UV may fail on excessively soft surfaces;
The vendor is almost unknown.
3. RAYCOP LITE UV Sanitizing HEPA Allergen Vacuum: The Best Premium Pick
Specifications:
Filter Type: Cartridge
Included Components: Vacuum, HEPA Filter, Dust Box Filter
Power Source: Corded Electric
Wattage: 330 watts
Controller Type: Hand Control
Item Dimensions LxWxH: 11 x 14 x 6 inches
Item Weight: 4.29 Pounds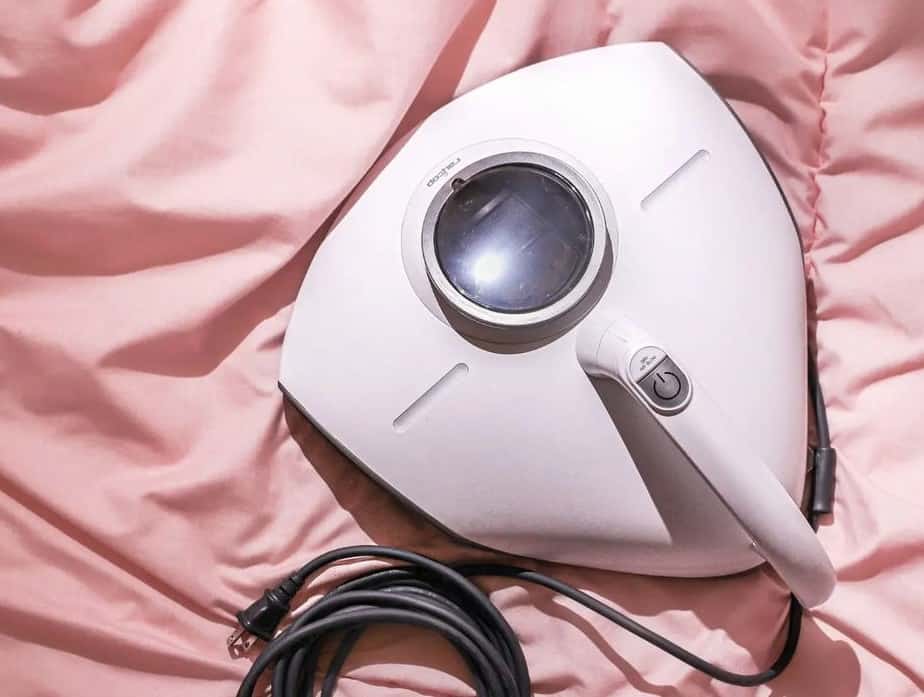 Raycop is obviously another Asian venture, though Japanese, unlike Chinese rivals (according to reports on its site, provided by Institute of Tokyo Environmental Allergy and addressed to Raycop Japan Inc.) Anyway, at least it's represented in the U.S. and has an official site. Avoiding mentioning its origins, it instead lets its visitors place orders and gives instructions on correct usage.
Probably, that's also the reason why even the model named Lite is quite expensive. That's Japan now: more than others offer for more than others want, more of everything. Except for dust mites, of course: there'll be much, much less of them.
Even the Lite version of its dust mite vacuum with UV light is quite functional. It's easy to handle and to carry, with its weight being about 4 lbs. The design is futuristic, white, and streamlined, with UV leaking from beneath, contributing to the feel. Cleaning your beds, armchairs, and bedsheets with it feels like something from a sci-fi movie.
Its vibration motor works at a relatively low frequency of 3.3 kHz, but, as I've said before, it's not that bad at all. On the contrary, the UV module is especially powerful and does the work of destroying bacteria, viruses, dust mites, and other living dangers very efficiently. The manufacturer advertises it as "hospital quality", meaning professional grade of eliminating biohazards.
Of course, it has replaceable filters and a washable dustbin. But it would be strange to skip that in a device for almost $200. The HEPA filters are double here, letting very few particles of dust back into the air.
Certainly, the item is not just for dust removal. It removes 80% of the dust in 5 minutes of processing. When it comes to bacteria, viruses, or mites extermination, the device is way more efficient, removing 99.9% of them in 10 seconds. The manufacturer also highlights its ability to remove pollen, though the process is also way longer and rather similar to dust removal. Like the previous one by Housmile, this can be the best vacuum for dust allergies if accompanied by a regular vacuum cleaner or a robotic one.
Pros:
Cons:

Advanced UV features;
Easy to carry and handle;
Removes pollen as well;
Lots of research behind products;
Great design.

Very expensive;
Consumes a considerable amount of energy;
Suction power is mediocre.
4. Housmile 804 Anti Dust Mites UV Vacuum Cleaner: One of Top Rated HEPA Vacuum Cleaners
No products found.
Here comes a device by Housmile again, but this one is positioned a bit aside. Taking into account its price and features, it's quite a premium product for the class. Given that it's primarily a mite exterminator, it looks even more premium.
Still, it's the device to choose if anyone in your household is suffering from dust mites. This defines its characteristics: along with its suction features, the device has a powerful built-in UV lamp and a heater that heats the air up to 55℃: a deadly value for most creatures living in your bed, except you.
The item may fail at removing the dust completely, though it still does a decent job with its 3.8 kHz vibration motor. After misplacing particles of dust, it sucks them in with powerful double suction. The air gets purified through replaceable HEPA filters and special carbon-based ones that provide two-stage purification.
In terms of design, it follows the same futuristic style as the one by Vacplus. If you have your household full of stylish smart devices like Apple HomePod, Google Nest, or Wyze locks and lamps, this one will perfectly fit. If you're searching for your device among top rated HEPA vacuum cleaners, this is the item to consider.
The device is the most lightweight among all these reviewed here. At 2.81 lbs, it could have been a little heavier with an added battery to cut the cord. Still, the manufacturer preferred not to sacrifice the power to comfort. With its powerful UV and air filters, it may be the best vacuum for dust mite allergies prevention.
No way can this device be called the most powerful by Housmile, given that other options have stronger vibration motors and suction. Still, its comfort and premium looks will motivate you to use the tool more often on your beds, sofas, bedsheets, curtains, and the places the dust mites may dwell. Of course, it's better to combine it with using your regular or robotic vacuum.
Pros:
Cons:

Powerful vibration and suction;
Great UV lamp;
Super lightweight;
Carbon air filtration;
Premium design.

Its primary feature is to extinguish mites, not dust;
It's quite pricey.
5. Dibea UV-10 Bed Vacuum Cleaner: Just the Anti-Mite Vacuum with HEPA filter
Specifications:
Included Components: HEPA Filter, Brush
Power Source: Corded Electric
Voltage: 120 Volts
Capacity: 0.4 Liters
Wattage: 300 watts
Noise Level: 70 dB
Controller Type: Push Button
Item Dimensions LxWxH: 12.2 x 8.67 x 10.24 inches
Item Weight: 4.1 Pounds
Well, Dibea is a Chinese manufacturer, but at least not an unnamed one. Dibea has operated since 2007 and has a serious roster of products, including robotic vacuums, cordless models, and the likes of the one I offer to review.
To eliminate the living allergenic factors, the device has a 20-cm replaceable UV lamp that kills most bacteria and viruses in less than 5 seconds. Then come the vibration motors that shake the dust and make it movable. Finally, the suction absorbs them, and after air filtration, the dust and the dead mites and bacteria fall into the dustbin.
Its weight is 4.1 lbs: not the most lightweight one around. But it houses powerful vibration motors, an even more powerful (for its class) UV lamp that kills microorganisms, and a double air purifying system. It's a vacuum with HEPA filter that purifies the air in six stages. That results in a high percentage of particles removed: up to 99.9%. Replacement filters are available in the official Dibea store. Alas, they are not washable.
The price of this device is rather affordable. Being not the cheapest around, it's offered for about $70. If you want a sanitizing vacuum cleaner but are not ready to pay for visual masterpieces by Raycop, you will be quite good with this one.
Still, there are some drawbacks caused by its Chinese origin that may result in a real problem. The grossest of them is the manual: it's written in such clumsy English that it may get you misled sometimes. Better watch videos with instructions if you can. The second issue is with service: due to sophisticated logistics, it may take you long to get your replacement filters or a lamp.
Pros:
Cons:

Easy to handle and carry;
Good removal quality;
Decent UV;
Reasonable price.

Non-washable filters;
The manual is hard to comprehend.
Buyer's Guide on Handheld Dust Mite Vacuum Cleaners
Before you select your own hypoallergenic vacuum against dust mites, let's get things clear. First: you do need to fight these little insects because they do live in your household. Second: if you don't feel their impact now, you may feel it when it's gone. Third: even the most expensive handheld vacuum can save you more than it costs if it comes to real medical issues.
Some may wonder if it's better to select a cordless vacuum with an onboard battery. It may be the best choice for your car or for traveling if you still want to make sure the places you stay at are mite-free. For your own household, though, corded devices are preferable because they offer more powerful suction and vibration, thus making the cleaning more efficient. Anyway, you can always use an extension cord. There will be no problem with voltage: if the device is certified in the U.S., it will work with local grids.
How dust mites spread and affect humans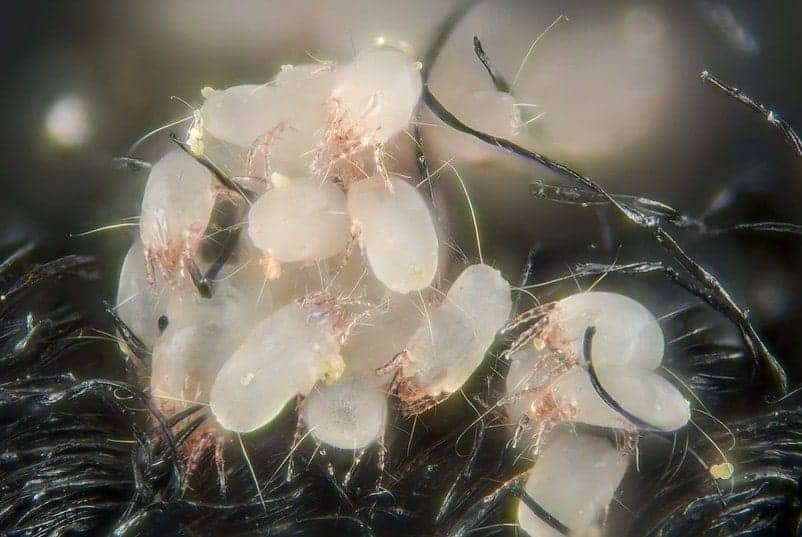 Too small to be noticed with a naked eye, less than 0.5 mm long, dust mites live in that regular dust you always have at home. They don't need any extra food: they consume the proteins you drop when the particles of your skin die off to be replaced with new ones. It's enough for them to feel well and produce new generations. It takes them to live just one centimeter deep in your mattresses or piled clothes to remain unnoticed.
As they defecate, they spread agents that irritate human skin. You may notice none of that if you're a healthy adult. But children or allergic persons take this threat much more seriously. In addition, they can provoke or aggravate asthma, dermatitis, rhinitis, and other diseases.
Even if you are not an allergic person, the simple knowledge of these little human flesh eaters inside your bed can deprive you of some hours of good sleep. Especially if you have an enviably vivid imagination. Simply knowing they are there may ruin your sleep quality.
Last but not least: it doesn't take them long to multiply. A mite lives up to 90 days, and a female lays up to 60 eggs, usually in mattresses, beds, bedsheets, carpets, and other soft-surface stuff. So even if you have almost eliminated them and relaxed after, it will not take them long to strike back. To strike your back, literally. The feeling you'd better prevent.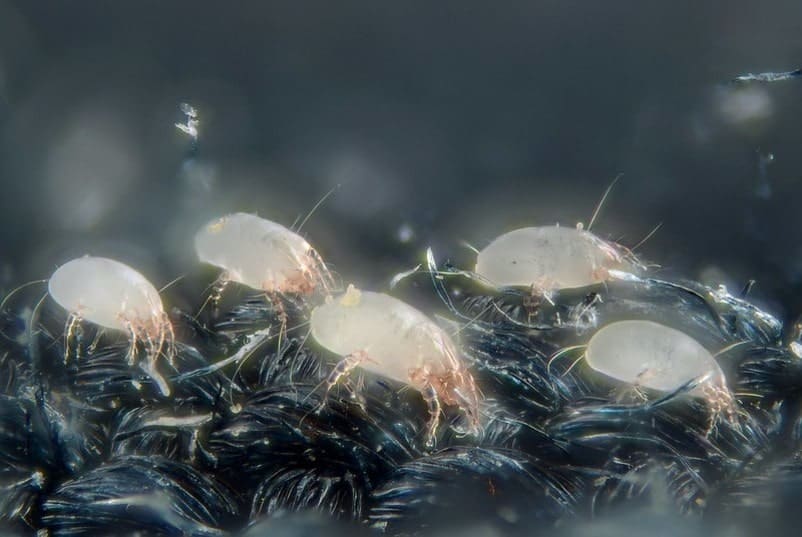 How does a dust mite vacuum work?
Given that mites live softwhere, a dust mite cleaner must kill and extract them from these environments. With the special sort of UV lamp (UV-C), it kills most living creatures in seconds. With vibration, the device displaces the particles of dust and the bodies of these mites (and other creatures) as well.
Finally, the suction absorbs the dirty air and filters it, letting it out cleaned and storing the dust in the bin. Then you only have to empty the dustbin somewhere away from your home.
As you see, it's quite different from a regular vacuum. That's why an anti-mite vacuum cleaner and a regular one cannot replace each other. To keep your household clean, you need both. When you read about vacuums being ineffective against mites, notice that the research doesn't even mention UV-C vacuum cleaners at all. With them, everything is different.
How to get rid of dust mites with a vacuum cleaner
Do the regular cleaning with your regular or robotic vacuum to ensure the floor is clean. The more you practice it, the easier it will be each next time.
Take the special cleaner for soft fabric surfaces. You may opt for a special stand to make sure it's constantly within your reach and sight, so you don't skip it.
Process your beds, armchairs, carpets, any soft furniture with a dust mite cleaner. Make sure the UV is on. In some models, you need to press it hard against the surface to activate the UV.
If any noticeable amount of dust gets to the floor, repeat the procedure with the regular cleaner. After some days, though, it will not be an issue.
Repeat the procedures frequently (daily or at least three times a week) to make them more efficient. The effect can be noticed by the way you feel. It may take up to one week for you to feel the effect.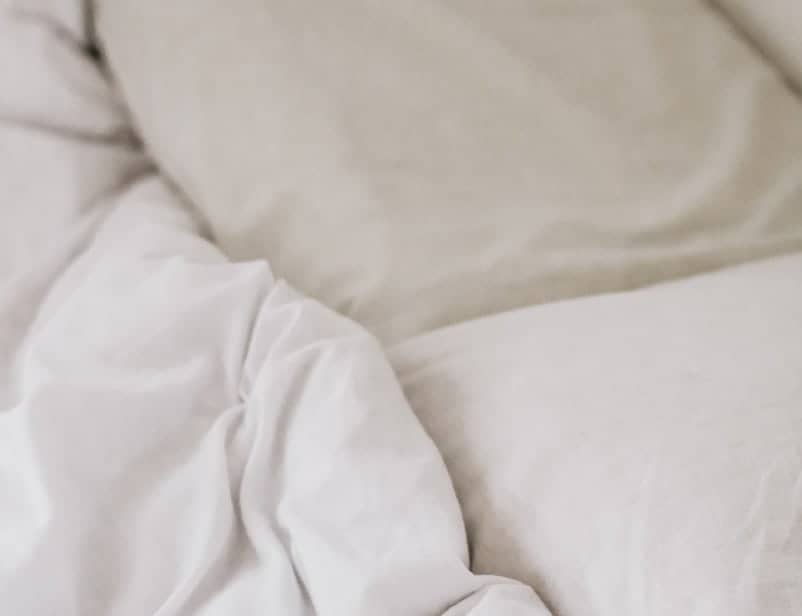 Things to consider before buying a dust mite vacuum
If you are buying your first dust mite vacuum, the first thing to consider (except for its price) is the necessity you face. If there is an allergic person in your family, you better select the best model and not spare money: you will spend more on treatment and medicines otherwise. Cleaners have proven efficient in recent years, and their prices are reasonable.
More powerful vibro motors matter if you haven't cleaned your beds, curtains, armchairs, and other fabric-covered furniture for long. There must be loads of dust in there, so it will take an effort to shake it down. If you're into frequent cleaning, you'll be good with even lesser suction and vibration, because there'll be only the surface to clean.
Does the frequency matter? Not as much as manufacturers may serve it.
In fact, a double motor (like that in the vacuum by Raycop) does a better job of providing a powerful dustquake. Still, it only matters when the dust has been accumulating in your furniture for years. After some days of procedures, there'll be much less of it – and less need to rock it like a hurricane.
If you're purchasing the vacuum for a long time, you better purchase the replacement parts with it. As you have probably read, some manufacturers cannot send you replacement filters or lamps when you need them. And even if they do, it may take weeks to deliver them from overseas. So it makes sense to have another lamp or filter at home and not give the mites a break they need to spread again.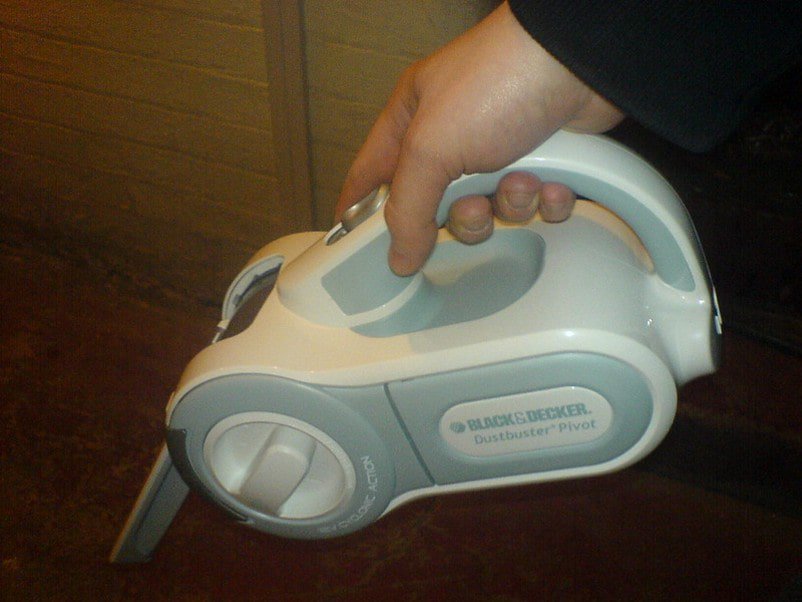 Everything You Wanted to Ask About Dust Mites
Answers to your most popular questions.
Do UV lights kill dust mites?
Yes, these lights do (proven by researches). But the lamp should meet special requirements known as UV-C type. All the cleaners reviewed above are equipped with UV-C lamps. So yes, they do kill the mites.
How often should you vacuum for dust mite allergies?
If the case is severe, you better do it daily – at least, at the early stages. After a week or so of that intensive work you can relax a little. But don't let the mites multiply. So you should still repeat the procedure at least once each three days.
How to clean a dust mite vacuum?
Most of them are equipped with a quick button that lets you access its filters and bins. So bins can be emptied, washed, and returned, and filters can be cleaned or replaced. Not all filters are washable, but if they are, you will be able to detach them for washing.
Do dust mites fly?
No, they are deprived of this ability. However, because of their microscopic size, they can float through the air. Not the sort of natural mystic you want in your house. Your dust mite vacuum cleaner, though, will be the first and the last trumpet for them: many more of them will have to die.



The Heroes of Mite and Magic
Well. All the devices reviewed above are to be recommended. Of course, it depends on your budget and requirements, but they all do the work to the very core – they exterminate the harmful inhabitants and extract their remains to be buried elsewhere.
None of these devices is perfect, though. Even the most premium Raycop may have its flaws, let alone the others. That's why Housmile is to be recommended as the best choice: its devices offer the best balance of features, quality, and price. Others, however, also have their pros, partly in terms of design.
Back in 2007, scientists concluded that vacuuming couldn't really remove mite allergens. Maybe, so it was in 2007. Times are changing, though, and now the devices used for it have corrected the mistakes of the elder.
What dust mite vacuum cleaners have you seen or tried? Did you like them? Did they really improve the situation for those with allergies? Leave your comments below, and we all will be grateful for that new piece of precious information from your experience.
References:
Environmental assessment and exposure control of dust mites: a practice parameter(US National Library of Medicine National Institutes of Health):
https://www.ncbi.nlm.nih.gov/pmc/articles/PMC5156485/
Home Environmental Interventions for House Dust Mite (Jeffrey M.WilsonMD, PhDThomas A.E.Platts-MillsMD, PhD, FRS for ScienceDirect):
https://www.sciencedirect.com/science/article/pii/S2213219817307535
Effect of germicidal UV-C light(254 nm) on eggs and adult of house dustmites, Dermatophagoides pteronyssinus and Dermatophagoides farinae (Astigmata: Pyroglyhidae) (US National Library of Medicine National Institutes of Health):
https://www.ncbi.nlm.nih.gov/pmc/articles/PMC3609379/
Vacuum Cleaning Is Ineffective At Removing Dust Mite Allergen, According To Study (Woolcock Institute Of Medical Research):
https://www.sciencedaily.com/releases/2007/05/070522155643.htm
Why You Should Trust Pest Control Hacks?
We know that pests are nasty neighbors, and it can take months to eliminate them without the right approach. Our experts use their own experience to compile articles and guides that are introductory and informative. Our authors' opinions are independent and based on the results of practical testing of pest control tools. We do not notify manufacturers of testing of their products and do not receive payment from them for posting their items. Also, our texts are never submitted to company representatives for proofreading before placement. On the site, you will find exclusively objective ratings and reviews.