Even the smallest representative of the arthropods causes disgust and a desire to get rid of it. There are a lot of different insects who can colonize our houses. Some of them are more dangerous, like cockroaches or sugar ants, and some are just looking disgusting. But these 'guests' can revenge for their death with a gas attack. Stink bugs or Pentatomidae usually look small and harmless, but their specific smell is actually their most dangerous weapon.
In the late 1990s, stink bugs were accidentally brought from Asia to the USA. By now, their population has grown into alarming numbers, so their appearance in residential buildings is quite an expectable thing.
Despite the fact that stink bugs are an outdoor bug type, they often colonize human residences. They're more likely to appear in apartments, flats, and private houses. Why is this happening? Stink bugs become more active in spring while it's their breeding season. Usually, they just fly into open windows of private residences spontaneously.
So, you are probably curious how do I know about these bugs so much? For those who ran into my blog for the first time, I'd like to introduce myself. I am Nicholas Martin, a long-time pest agency consultant. You can find more info about me in the sidebar of the site. In this article, we'll review the most effective stink bug traps and other ways to get rid of these minor troublemakers.



What Are Stink Bug Trap Types
There are several ways to get rid of these minor pests if you have a stink bug infestation in your residence or backyard. Since we already know that pesticides are not the best choice to make, let's consider stink bug traps and stink bug trap baits.
One thing you need to know is that stink bug isn't native to most American states. In fact, there are probably no targeted stink bug traps, so we will take a look at the most effective insect traps.
These traps can be classified in the following categories:
Basic glue traps
These kinds of traps can be ineffective when you fight with domestic pests, but for stink bugs, they can become the best solution.
How they work: These traps are basically equipped with special sticky tapes and contain active poison ingredients. Once the bug got to the trap, it will die within seconds.
Insect bait traps
Bait traps are the most popular insect treatments today. People usually use them to get rid of cockroaches or other gross insects. They also work well for stink bugs.
How they work: The components of the bait produce a distinctive smell that attracts the insects to try it. After stink bugs feed on the toxic yum, they become walking time-bombs. One individual can infect up to 3 other bugs, so you will get a mass killing effect soon. There are also vacuum and electricity-based insect traps.
Aerosol pest traps
Spray or aerosol traps aren't the regular traps you used to apply. These are simple containers that include poisonous liquid.
How they work: These traps work best in cracks and crevices or other hard to reach places of your house. Some of them are also useful if you're dealing with bed bugs infestations.
Aerosols and sprays are the best choices for those who fight with outdoor stink bug invasion. They can be applied to plants and crops. Many of them contain plant-friendly ingredients.
To choose the most suitable treatment for stink bugs, use this small buyer's guide that includes 15 best stink bug traps.
Top Picks Against Stink Bugs
1. RESCUE! Non-Toxic Disposable Fly Trap
Specifications:
Color: Green
Material: Plastic
Item Weight: 1.63 pounds
Item Dimensions LxWxH: 39.2 x 38.6 x 56.4 inches
Target Species: Fly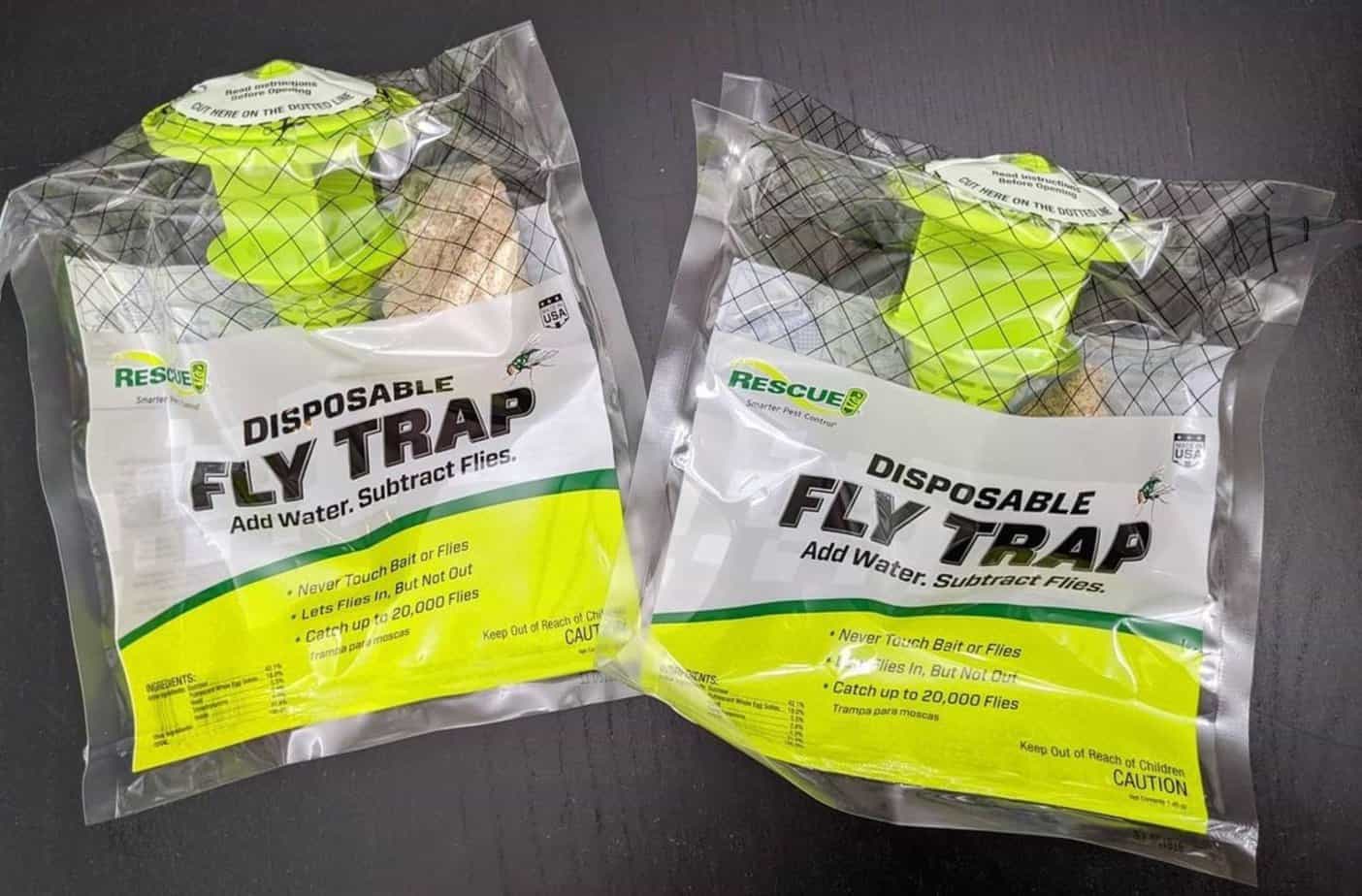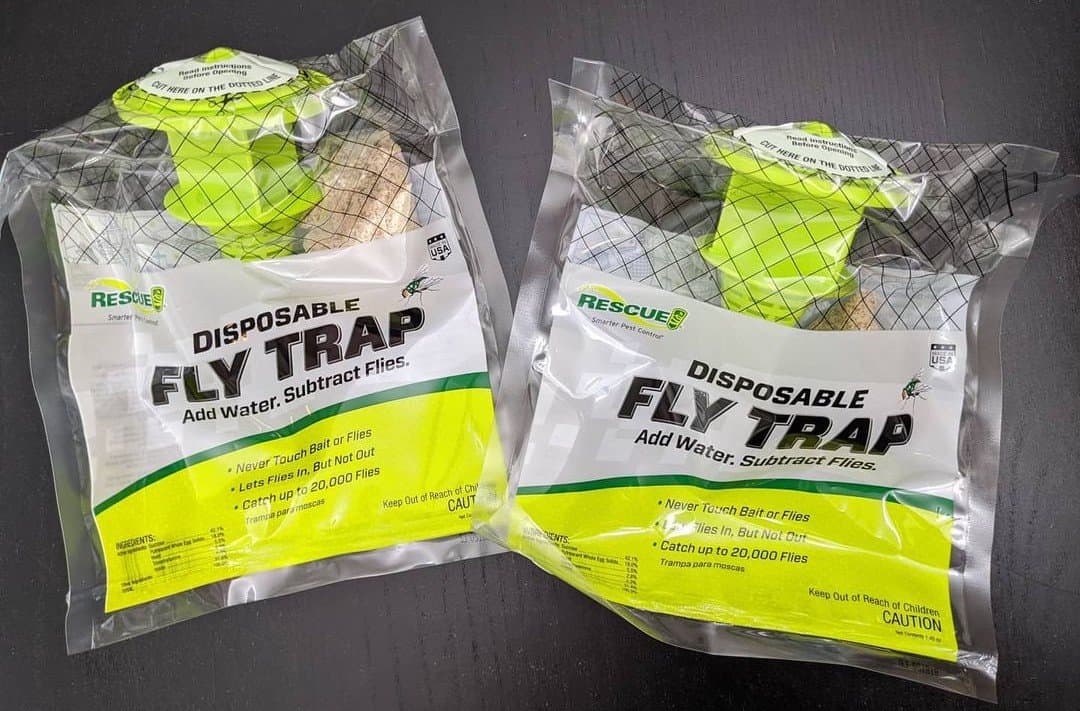 I've been working with RESCUE! products for a very long time and I can't remember any case where these traps weren't effective. RESCUE! is a great American company that produces various kinds of traps and baits for probably all types of pests.
Get a powerful poison-free insect trap that will provide an immediate effect once you install it. You can use the trap as a prophylactic method in spring to prevent the stink bug invasion or as a strong treatment. If you only surmise that the stink bugs have colonized your house or backyard, take a look at the RESCUE product. I recommend placing 2 packs inside or outside the house every week to get rid of the insects soon.
How to use: This is actually a fly trap, but it also works well as a stink bug trap. The trap turns into a powerful attractant when you add water. Its design makes the insects get trapped as soon as they enter the pack. It can be applied both indoors and outdoors.
Pros:
Cons:

non-toxic treatment;
easy to use;
works fast;
safe for kids/pets.
2. Original Indoor Insect Trap: Bug, Fruit Fly, Gnat, Mosquito Killer by Katchy
Specifications:
Style: Automatic
Material: Plastic
Item Weight: 1.39 pounds
Item Dimensions LxWxH: 5 x 5.5 x 9.1 inches
Target Species: Fly, Mosquito, Gnat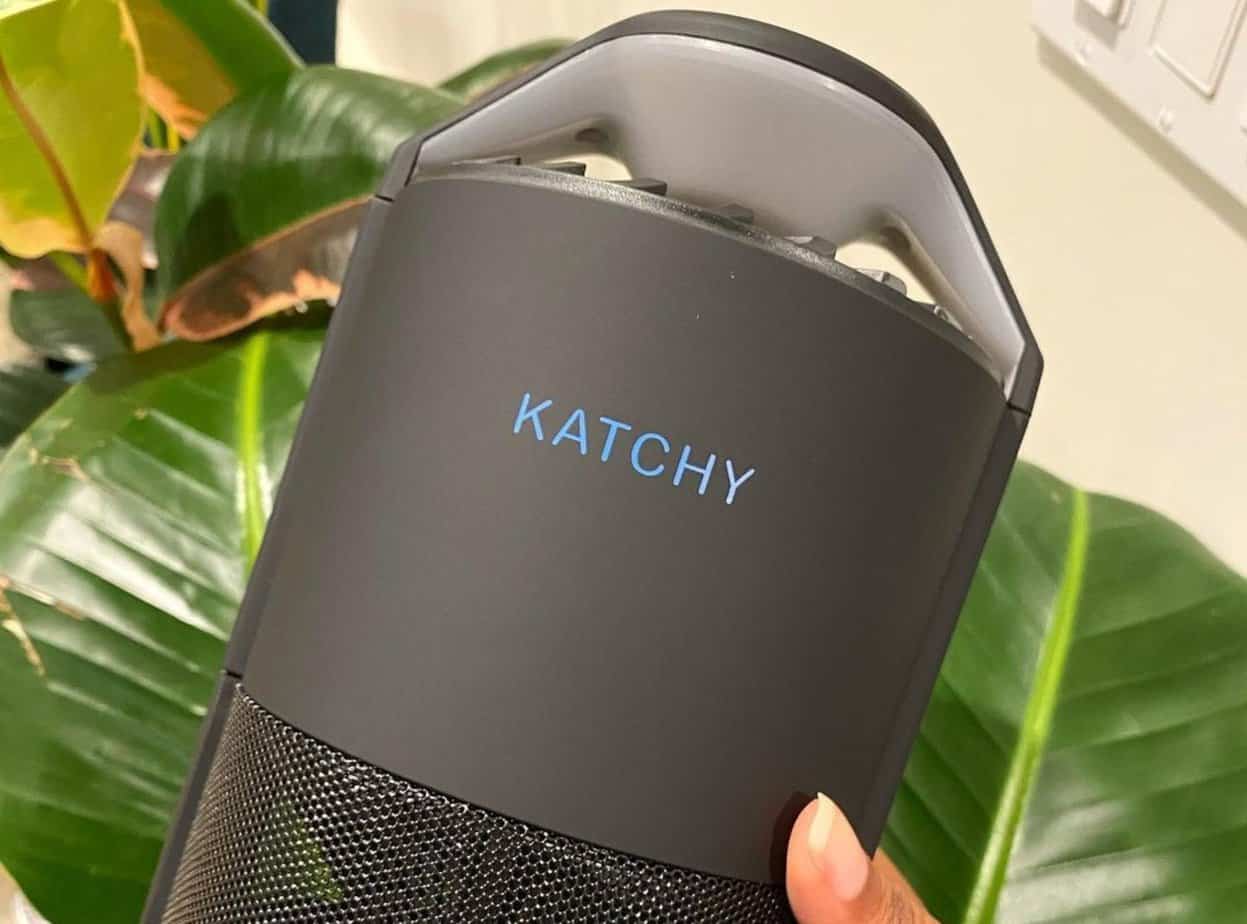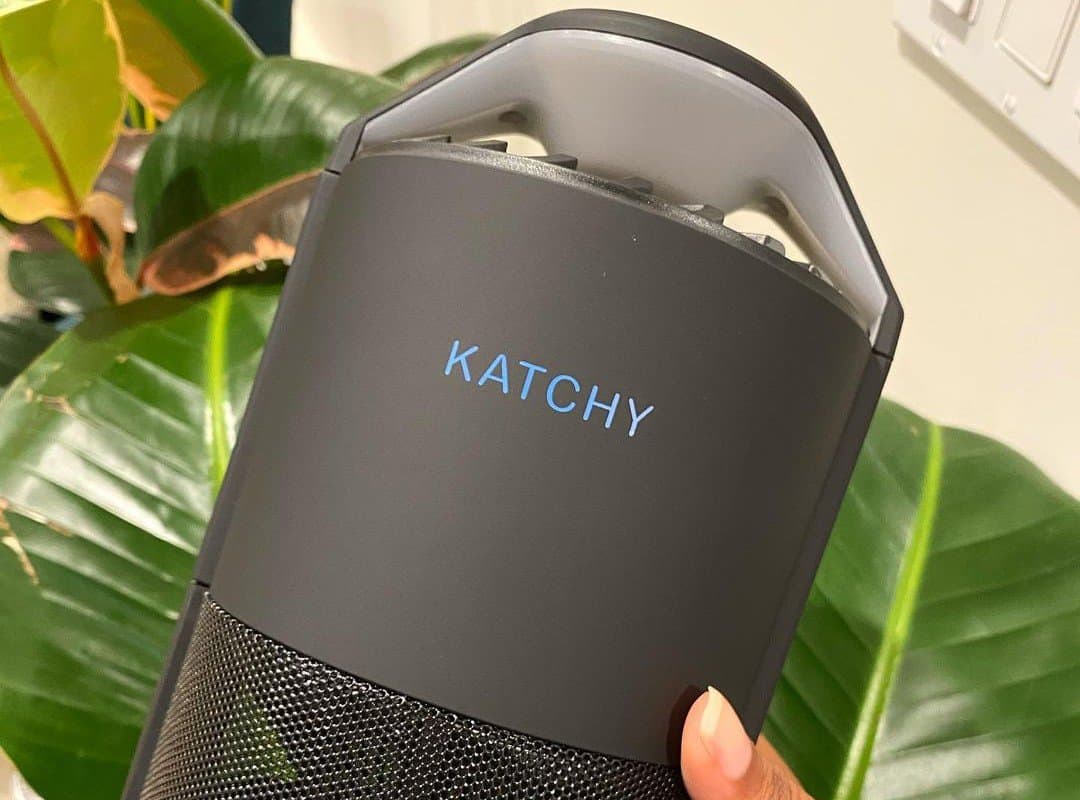 UV light traps are one of the most effective stink bug traps. These are completely non-toxic, strong light-based traps that don't bother you with unpleasant smell or nasty look of dead insects. Original Indoor Insect Trap by Katchy looks like a solid smart-device for your house, so you won't be ashamed to invite friends for dinner.
Remember that the choice of traps depends on the amount of bug invasion you're dealing with. If the situation is critical, it is better to try a more effective, poisonous repellent. Anyway, Katchy Insect Trap is a rather useful and safe tool that will also surprise you with its quite affordable price.
How to use: The Katchy Original Indoor Insect Trap is an electric insect trap. It produces UV light which attracts stink bugs and other pests. Once the insect gets close to the device, a fan activates to absorb the pest. It also includes a glue stick board which prevents the bugs from getting away. Use one device for each room of the house.
Pros:
Cons:

works both indoors and outdoors;
one device covers an area of about 350 sq meters;
can be charged using a wall outlet or a USB port;
easy to clean.

works better in a closed space.
3. Catchmaster 904 Bug & Fly Clear Window Fly Traps
Specifications:
Disposable, Non-Toxic and Chemical-Free
Material: Paper
Item Weight: 0.01 Pounds
Item Dimensions LxWxH: 8 x 0.01 x 8.2 inches
Target Species: Fly, Bug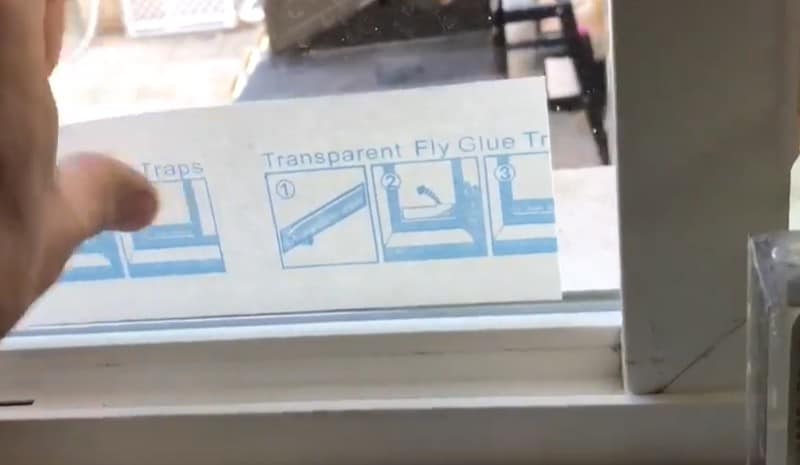 Among all of the prophylaxis treatments, this one is probably the best outdoor stink bug trap. It's easy to install and easy to remove. You can also see the result because of the transparent sticky strip. By the way, the Catchmaster trap is rather economical. A pack includes 12 strips and costs about $7.
Try the Catchmaster trap if you're fighting an outdoor bug invasion. Moreover, the Catchmaster is a multi-purpose trap that works for most spread pest types. With the help of this trap, you will easily remove stink bugs in the shortest time and also spot other insects trying to get into your house.
How to use: Catchmaster 904 is a classic glue trap. Stick these traps on the outdoor sides of your windows and replace them when they're full of insects. Catchmaster is easy in usage and quite an effective treatment. Use 1-2 strips on every window of the house. Apply carefully, try to avoid contact with the sticky surface of the trap.
Pros:
Cons:

non-toxic trap;
safe for people, animals, and the environment;
affordable price;
weatherproof.

seems like it's one of the best stink bugs glue traps.
4. Trapper Monitor/Insect Trap TM2600
Specifications:
Material: Cardboard
Number of Pieces: 90
Item Weight: 0.48 Pounds
Item Dimensions LxWxH: 9.15 x 8.4 x 0.6 inches
Target Species: Bed Bug, Spider, Cockroach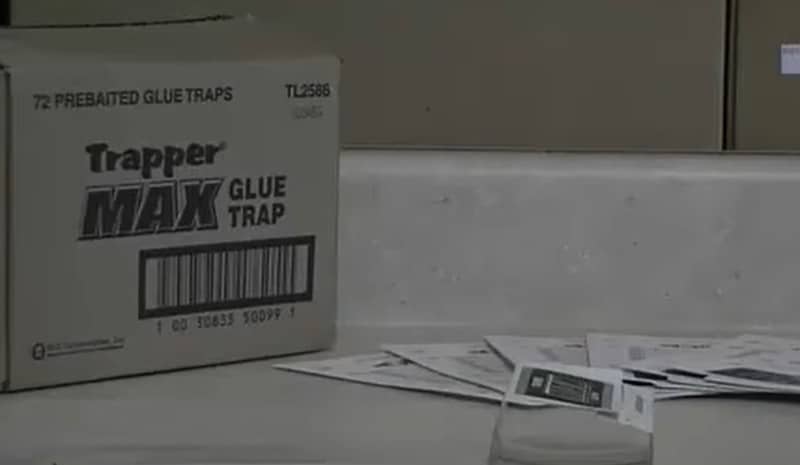 Trapper Monitor is a professional tool that works both as a trap for stink bugs and as a detecting device. A pack consists of 30 paper boards (90 traps). You can monitor and determine the amount of pest infestation by tracking the location and data on the special space on the side of each trap.
I recommend placing 1 trap near any crack, crevice or any other suspicious hole in your residential building. You can also combine two products for a better effect. For example, I often suggest using a basic sticky trap with a non-poisonous attractant. Stink bugs will be affected by the bait and caught on the glue surface. Remember that in the stink bugs battle any food lure wouldn't be helpful.
How to use: The Trapper Monitor (also known as Insect Trap TM2600) is a basic glue trap that captures and monitors different kinds of insects. It is used by professional pest control agencies quite often. It also helps to define the location, species, and the level of insect infestations. The traps have a sticky backing which allows them to be placed probably on any surface.
Pros:
Cons:

helps to define and track the pest infestation level;
extremely effective for indoor usage;
used by pest control agencies;
non-poisonous formula.

Has no long-lasting effect.
5. BUGGSLAYER Insecticide Concentrate
Specifications:
Item Form: Liquid
Item Volume: 16 Fluid Ounces
Item Weight: 9 ounces
Item Dimensions LxWxH: 1.8 x 3.8 x 7.4 inches
Target Species: lder Bugs, Stink Bugs, Asian Lady Beetles, Ants, Spiders and many other common insect pests
A powerful outdoor treatment. Includes a special formula that doesn't wash away or dry. Apply Buggslayer around your house for a week and don't let stink bugs enter your residence. Use it as a preventing method at the beginning of spring, it's the season when stink bugs are the most active. Buggslayer is really economical. Some drops are enough to work for several weeks and up to a week.
If you decide to use the Buggslayer product inside your house, don't hesitate to put it on fabrics. For example, on the bed cover to get rid of bed stink bugs. The stainless formula works invisibly yet quite effective.
Be attentive when using it outdoors. The active ingredient is quite poisonous and can be harmful to plants and flowers. Don't apply in the backyard or on your lawn.
How to use: This insecticide is a long-lasting, multipurpose insect killer and works best when applied outdoors. BUGGSLAYER is a contact killer stink bug trap that includes poisonous ingredients, so be careful when using it near greenery.
Pros:
Cons:

creates a protective barrier for your residential;
a rather effective prophylactic method;
water-based and non-staining formula;
weather resistant and doesn't wash away for several weeks.

can't be applied to plants and flowers.
6. Victor M380 Fly Magnet Reusable Trap With Bait
Specifications:
Number of Pieces: 3
Formulation: Powder
Item Weight: 9.6 ounces
Item Dimensions LxWxH: 11.73 x 9.25 x 4.13 inches
Target Species: Fly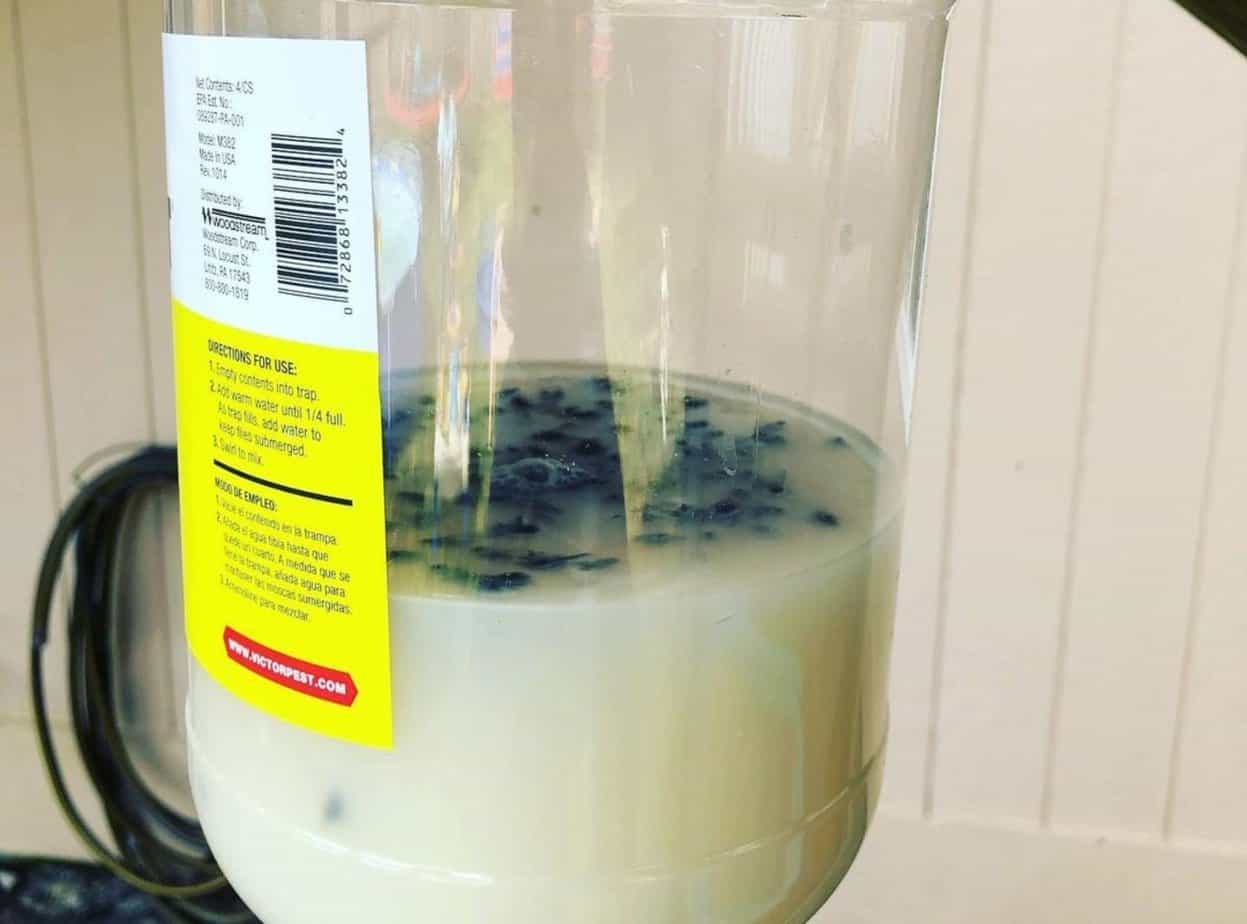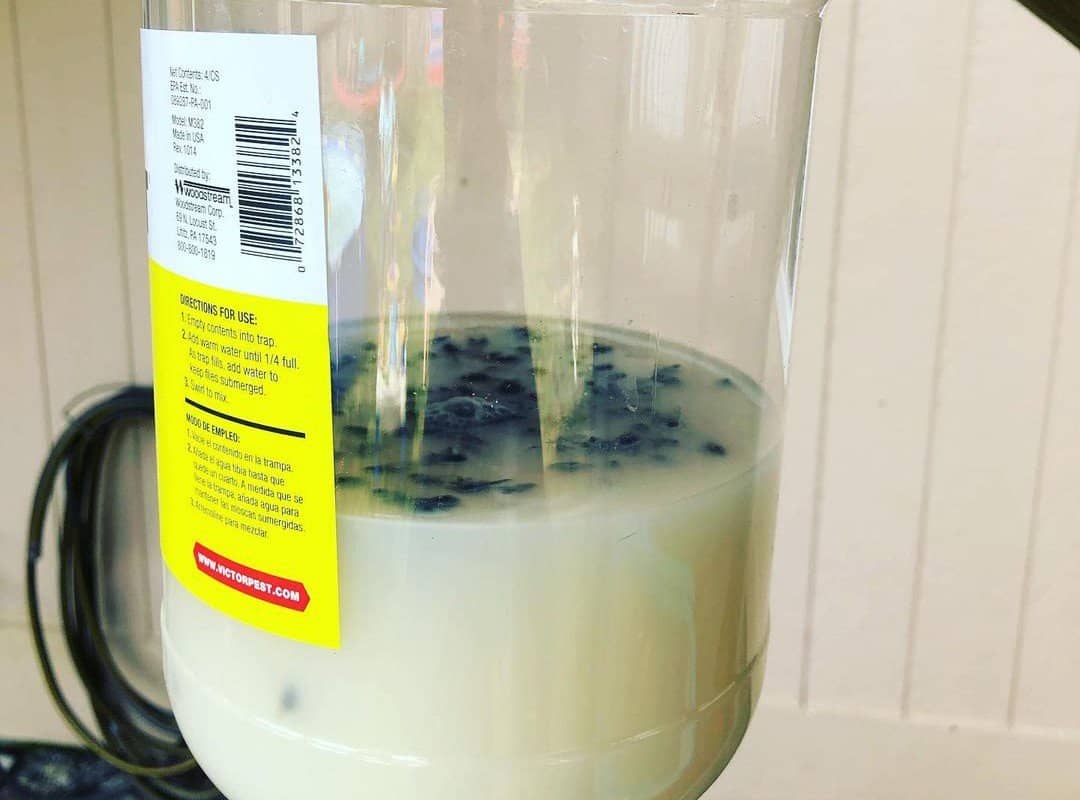 Victor M380 Trap has several advantages compared to similar products. First, it's a non-poisonous trap that acts as an immediate stink bug killer, and second, the bottle is reusable. So you pay $9 for a great stink bug trap that will serve you for a long time. Victor stink bug trap is a great choice for apartments and backyard invasions. Everything about the Victor Fly Magnet is designed to bait more stink bugs. Above all else is the goad, which adequately plays on flies' inclinations to draw them into the snare. Victor Fly Magnet trap lure has a long-time effect that provides you with a total stink bug control.
How to use: It's a specially-formulated fly bait, but also works with various insects including stink bugs. Victor M380 Fly Magnet Reusable Trap is a non-toxic effective stink bug treatment and acts the best when placed outside. This trap is also an excellent stink bug invasion preventing method. Place several traps outside your house or a balcony and monitor the presence of stinkers easily.
Pros:
Cons:

safe for children and pets;
a re-usable treatment. Once a trap is filled with bugs, re-bait it, add water and it is ready for use again.
long-lasting bait effect.

works only for open space areas.
7. Flowtron BK-80D 80-Watt Electronic Insect Killer
Specifications:
Coverage Area: of up to 1-1/2 acres
Color: Black
Material: Metal
Item Weight: 8 Pounds
Item Dimensions LxWxH: 11 x 11 x 18.5 inches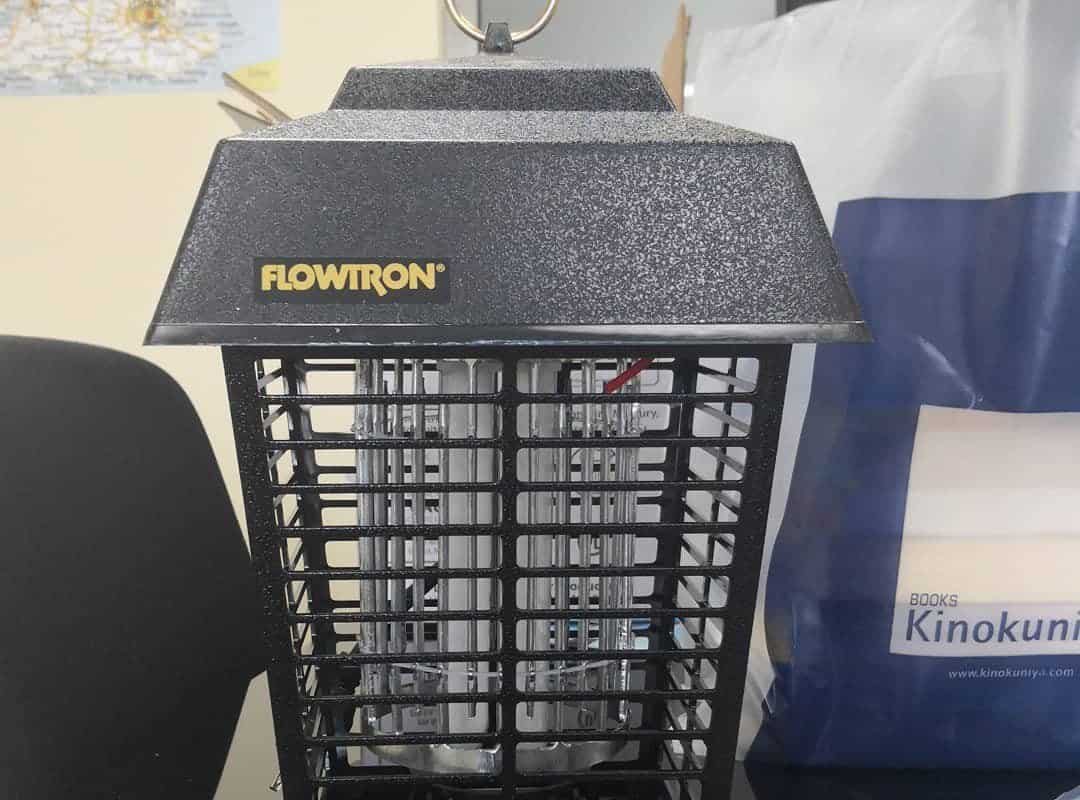 Have you ever thought that a stink bug trap can become a beautiful decoration for your garden or a backyard? Flowtron device is a 2-in-1 mechanism that looks like a lantern but actually is an essential light stink bugs trap.
Free your open-air living zones of flying creepy crawly bugs. The bug doesn't get affected by pesticides, instead, it just falls to the ground to be normally reabsorbed into the biological system.
The Flowtron 80-watt electronic bug killer is exactly what you need to provide comfort outdoors. The unit connects to a standard electrical attachment and works for just pennies daily. It uses a high-force dark light and is intended to cover up a zone of up to 1-1/2 acres of land.
How to use: A light attractant can become a nice decorative hanging lamp to your garden or terrace. Flowtron is an electronic device that looks like an outdoor lamp but actually is a powerful stink bug trap. It attracts different kinds of flying insects and kills them as soon as they get close to the light.
Pros:
Cons:

covers large areas;
looks nice as a garden decoration;
weatherproof;
efficient tool.

a rather expensive treatment;
requires electricity.
8. Spectracide Bag-A-Bug Japanese Beetle Trap
Specifications:
Contains: 1 lure, 1 set of interlocking vanes, 2 bags and a hang tie
Coverage Area: 5,000 square foot area
Item Weight: 0.13 Pounds
Item Dimensions LxWxH: 1.31 x 6.31 x 5.75 inches
Target Species: Beetle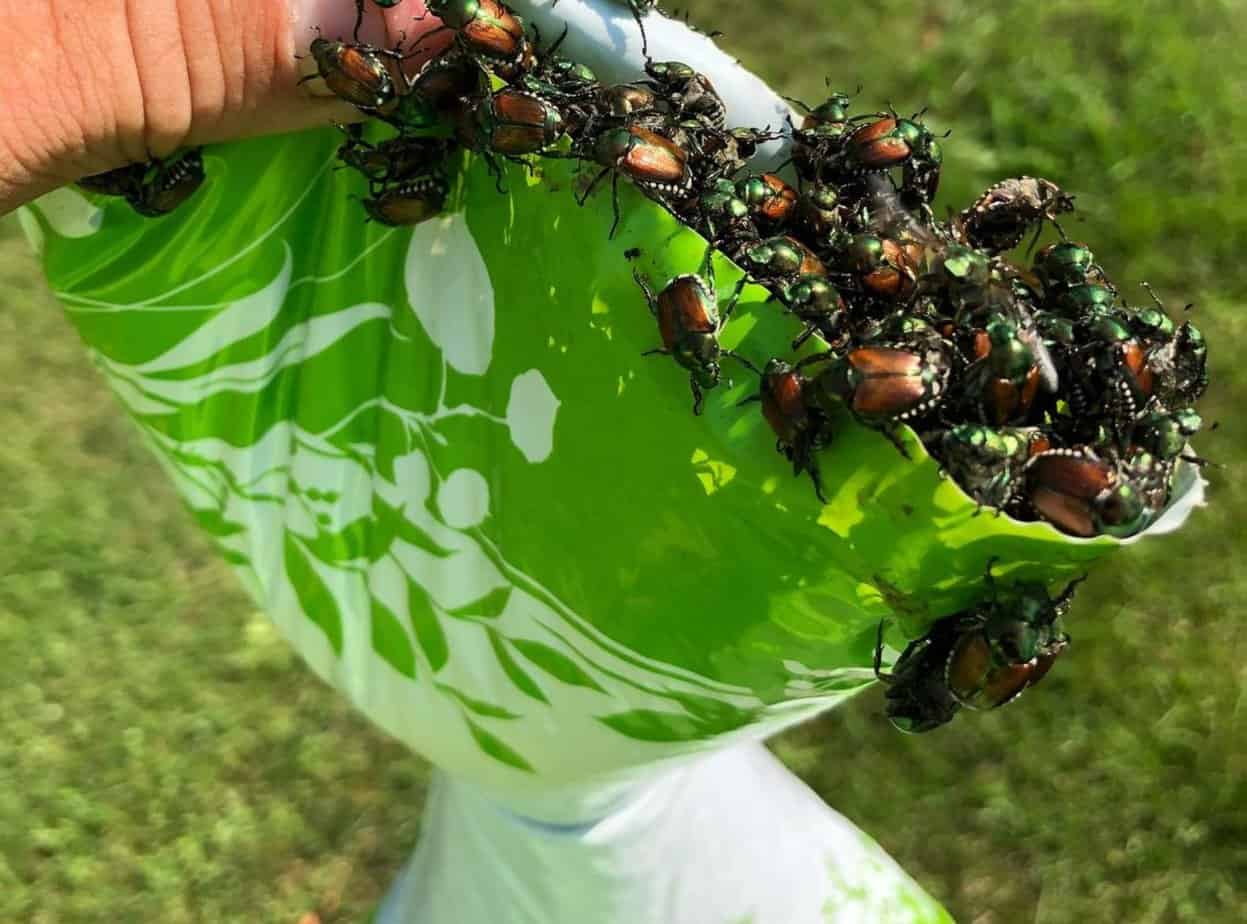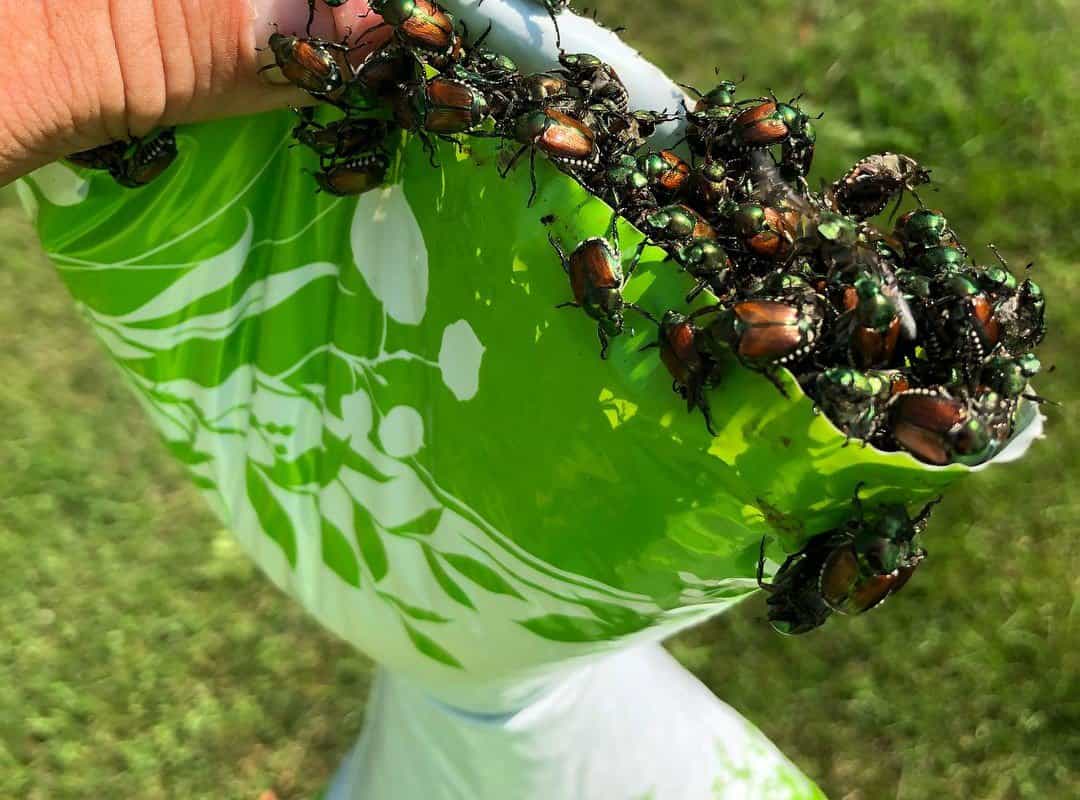 Spectracide Trap's working principle may sound unusual to you. Basically, it's a pheromone trap for stink bugs and especially for Japanese beetles. It works as an active attractant bait that can help you to get rid of pests quickly. Spectracide Japanese Beetle Trap helps to protect your greenery from destroying. The treatment is also quite cheap, so don't hesitate to give it a try.
Each bag can keep up to 4000 bugs. Sounds great, doesn't it? Despite the fact that bag-a-bug traps aren't popular among users, Spectracide trap is one of the most rated bug traps. Both online and offline clients of mine couldn't believe that these traps work until they tried it. So, go on and get rid of stink bugs quickly.
How to use: Japanese beetle traps produce both a special sex pheromone and a sweet scent that attract adult beetles and bugs. They fly into the trap and crawl or fall into the paper bag. Use the trap outdoors. Stick several traps on the walls, especially near trees or other greenery near the house.
Pros:
Cons:

traps stink bugs over a 5,000 sq ft area;
works the entire bug season;
dual bait system.

effective only for outdoor areas.
9. BugZooka WB100 Bug Catcher
Specifications:
Assembled 1 Product Weight: 3 lb
Color: Black
Material: Plastic, Metal
Item Weight: 6.39 pounds
Item Dimensions LxWxH: 17.8 x 15.5 x 5.5 inches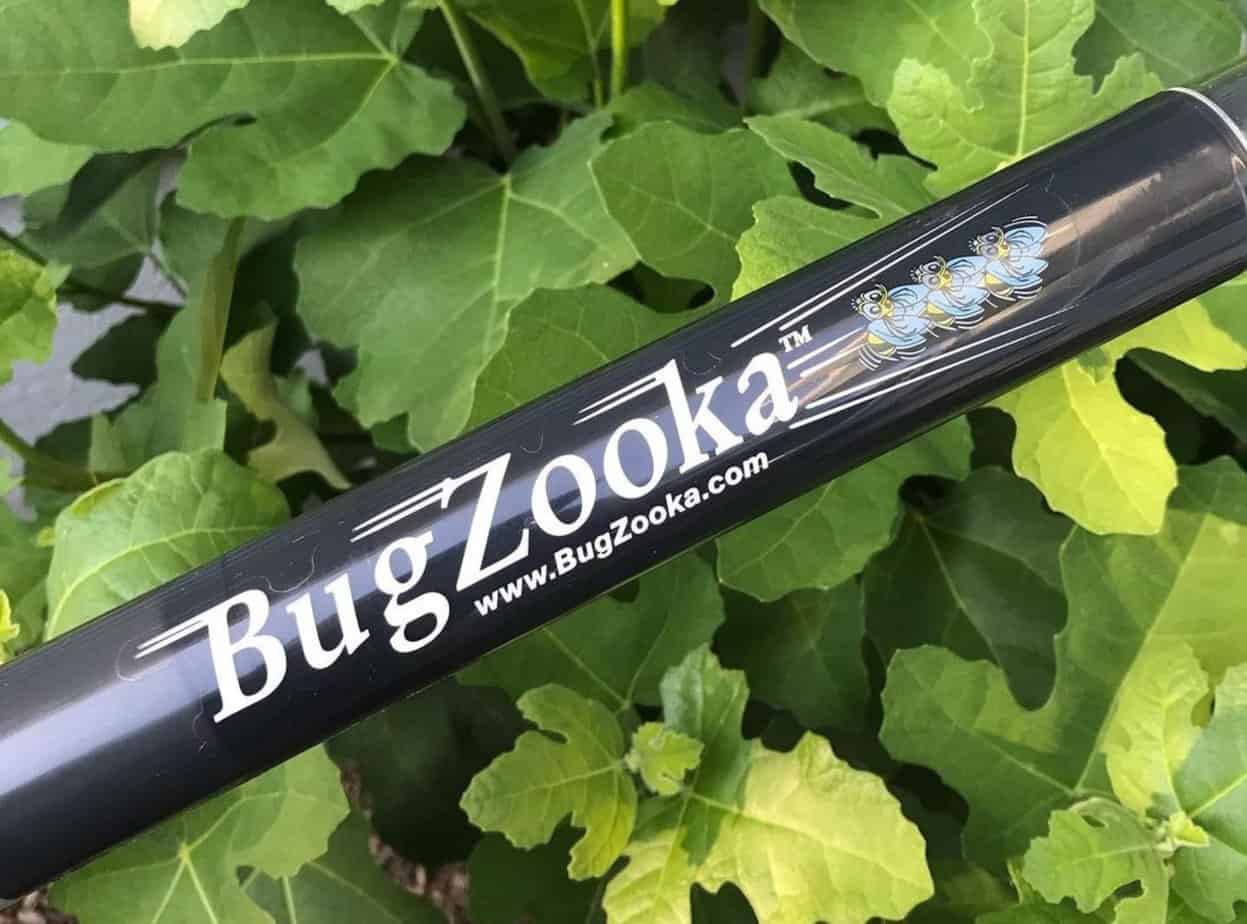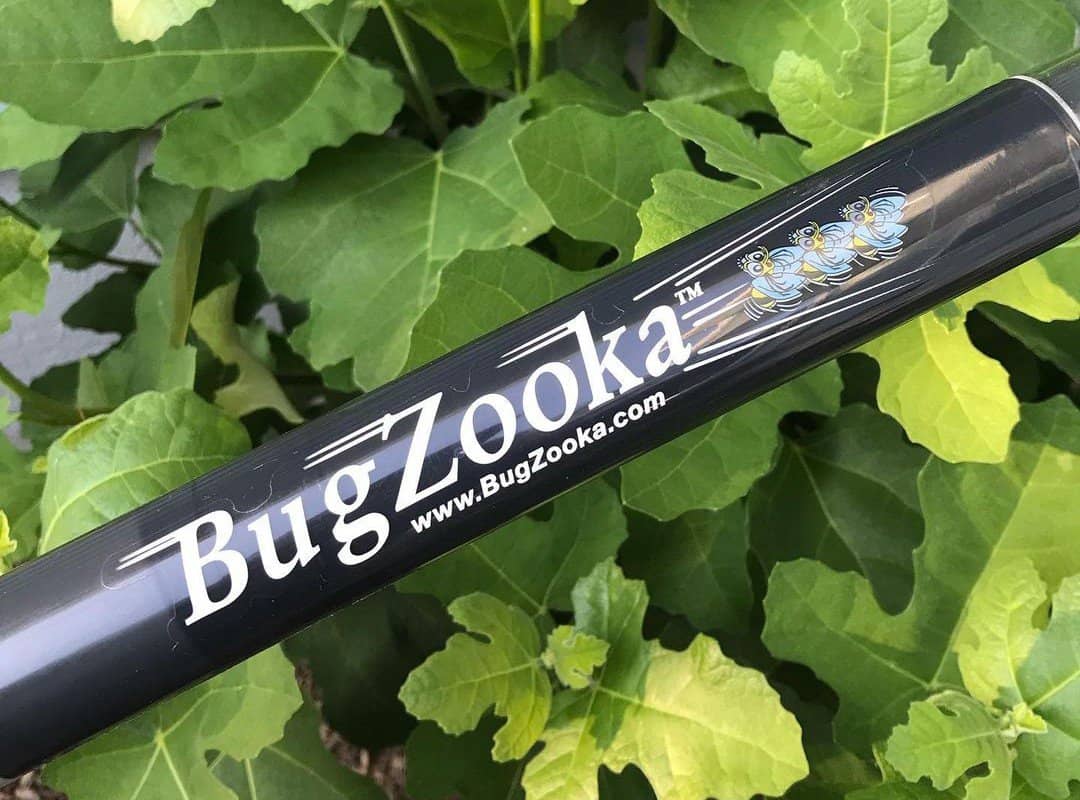 This appliance will help you to kill stink bugs both in your backyard and inside your apartment quickly and easily. BugZooka is one of the perfect ways to trap stink bugs easily without using chemicals or other insecticides. This device also requires no electricity or battery power.
Simply swamp the beetles inside the bug catcher. Remember, you can't kill a stink bug cause it will produce an unpleasant smell, that is quite hard to clean up. That's also the first reason to give BugZooka a try. The second is that this powerful and simple tool costs only $22.
How to use: BugZooka WB100 Bug Catcher is a lightweight, 38-inch long and easy to use the device. It's a small stink bug vacuum cleaner that helps you to get rid of minor pests in several minutes. After you're done with cleaning, the bugs can be removed from the tube.
Pros:
Cons:

kids and pets friendly;
can be used to remove different kinds of bugs;
ideal for apartment, cottage, boat, patio, and gardens.

can't be applied to numerous stink bug infestations;
works well only with minor pests.
10. BRISON Ultrasonic Pest Repeller Portable Plug-in
Specifications:
Is Electric: Yes
Number of Pieces: 2
Item Weight: 4.8 ounces
Package Dimensions LxWxH: 6.7 x 2.7 x 2.1 inches
Target Species: Cockroach, Mouse, Rat, Mosquito, Lizard, Cat, Spider
Another indoor stink bug-killing option that works with electricity. Unlike most of its analogs, Brison Ultrasonic produces electromagnetic vibes that drive out different big and minor pests including stink bugs. Set several devices around your house considering that one device is efficient only for one room.
This stink bug repeller is a safe device for your family and pets. The electromagnetic vibes make bugs simply go away from your house, so you won't even find any insect dead body. Use to get rid of mosquitoes, cockroaches, flies, stink bugs or other pests. If something goes wrong, you can always contact the seller for warranty options.
How to use: This exclusive ultrasonic pest repellent will quickly get rid of various pests including mosquitoes, bed bugs and stink bugs. One of the major features that differs this ultrasonic pest repeller from others is its large capacity. It is also extremely easy in usage: you only need to plug it into the wall socket and press the button to activate the repeller.
Pros:
Cons:

1100 sq. ft. coverage capacity;
flame retardant and ultrasound control;
biocare stink bug trap.

flashes blue light that might be distracting at night.
11. Wondercide Natural Indoor Pest Control Home and Patio Spray
Specifications:
Scent: Lemongrass
Item Form: Spray
Item Volume: 32 Fluid Ounces
Item Dimensions LxWxH: 13.07 x 4.8 x 4.65 inches
Target Species: 2.31 Pounds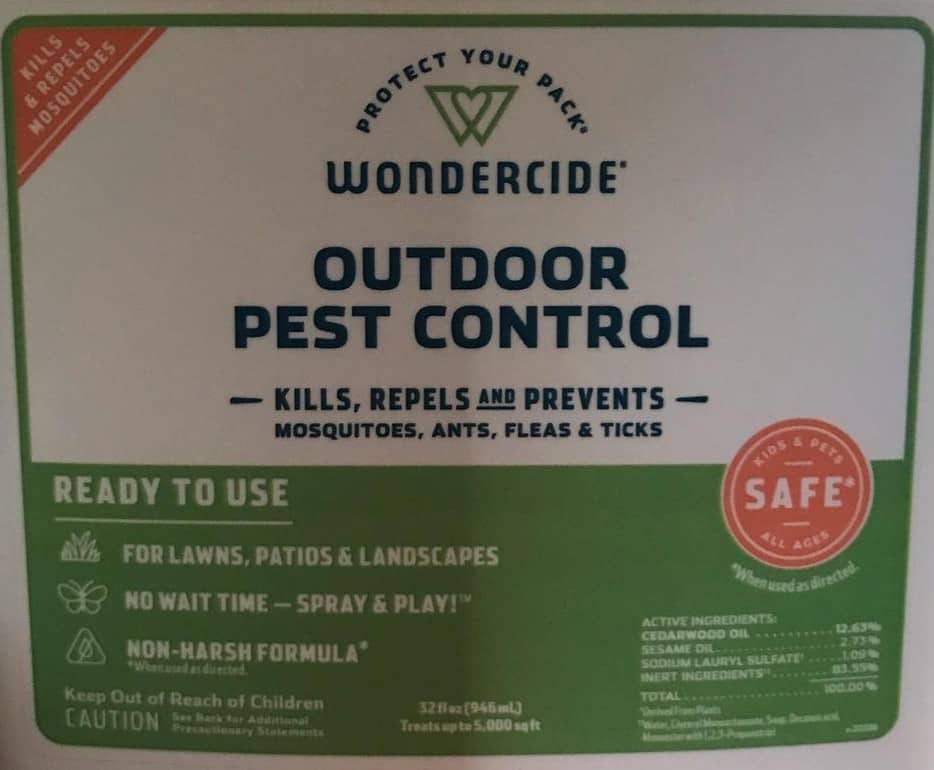 Looking for a natural stink bug trap? Take a look at the Wondercide Spray. It's a rather cheap organic stink bug treatment that provides maximum efficiency of natural ingredients. Kills stink bugs, spiders, cockroaches, fruit flies, silverfish, mosquitoes, wasps and even scorpions.
Wondercide Pest Control Spray is one of the most effective natural treatments I've ever tried. I use this thing in my apartment too, cause I don't like messing with poisons and pesticides. I usually apply the product on the backside of the sofa, armchairs and my bed. After using it for 2 years, I've had swept away many insect corpses out of my house. Due to the natural formula of Wondercide spray, it doesn't leave stains or spots. It is also a completely safe, organic product that has a nice smell.
How to use: Spray around the perimeter of your residence. Process surfaces around doors, apply on the carpet, furniture, sofas, and beds. Spray patio area or balcony. This spray uses organic oils of cedar and peppermint. For the best effect, I also recommend using it only after room aeration.
Pros:
Cons:

human and animal safe;
works fast with natural ingredients;
can be applied to fabrics.

has a rather severe smell;
unsafe for allergic people.
12. Bonide Captain Jack's Dead Bug Brew (Aerosol)
Specifications:
Active Ingredient: Spinosad 0.5%
Item Form: Liquid
Item Weight: 1.21 Pounds
Item Dimensions LxWxH: 6.75 x 4.65 x 2.25 inches
Target Species: Codling Moth, Leafminers, Leafrollers, Oriental fruit moth, Tufted apple budmoth, Asparagus beetles, Armyworms, Fireworms, Fruitfly, Fruitworms, Loopers, Thrips, Katydids, Caterpillar Worms, Cabbage Looper, Diamondback moth, Imported cabbage worm, Colorado potato beetle, Berry moth worms, Borers, Fruit flies, Earworm, Husk Fly, Navel orangeworms, Peach twig borer, Shuckworms, Webworms, Corn borers, Sod webworm, Cat fleas suppression, Emerald ash borer, Gall midges, Leaf feeding beetles, Sawfly larvae, Spider Mites, Gypsy moth, Tent Caterpillars, Bagworms, Fire ants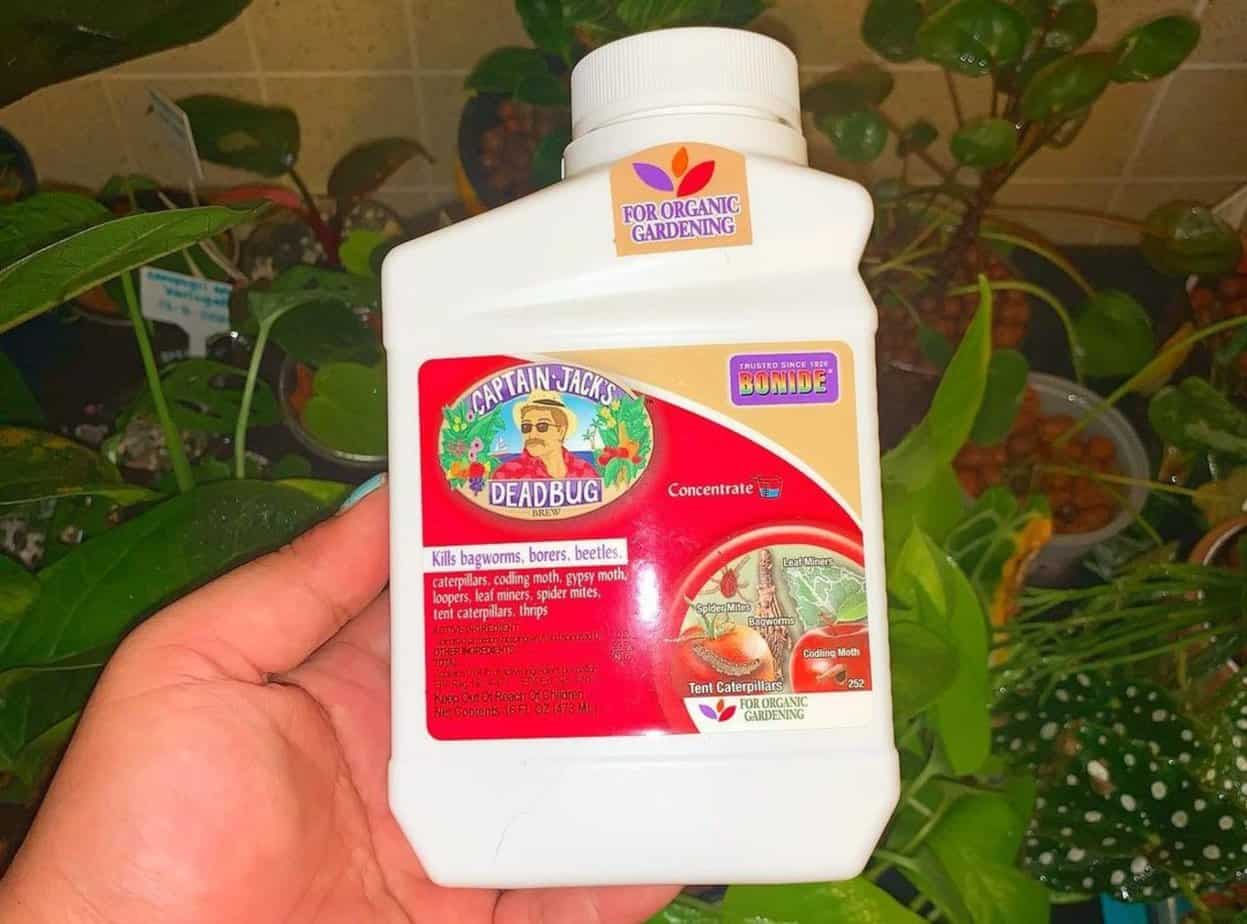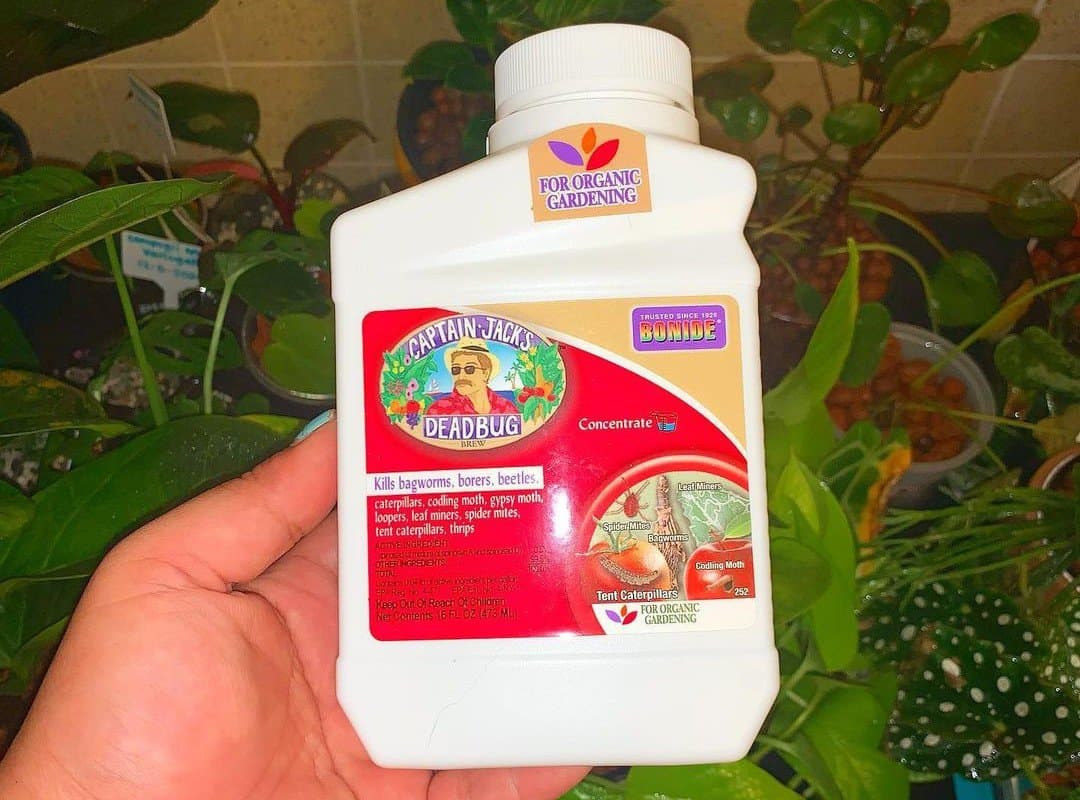 Bonide stink bug trap is a multipurpose insecticide. It includes natural bacteria called Spinosad that is a biocare pesticide. Bonide trap is a high-rated product that works both indoors and outdoors.
Like the previous one, Bonide trap also uses a natural ingredient for killing pests. What's so good about natural products? They're completely safe and have numerous advantages including that they can be applied for plants. And as long as we know that stink bugs are most intended to destroy them, this makes organic sprays and repellents the great choice for exterminating the bugs. Also, a pack of concentrate will cost you only $29. One pack can be used for several years.
How to use: Bug Brew has several strong advantages. First, it works great on a big amount of different pests including stink bugs, bagworms, borers, beetles, caterpillars, spiders and so on. Second, it is plant-safe and can be applied to domestic plants as well as garden greenery.
Pros:
Cons:

controls a wide range of insects;
plants/animals and kids safe;
suitable for both indoor and outdoor use.

no international shipping.
13. Harris Asian Lady Beetle & Box Elder Killer, Liquid Spray with Odorless and Non-Staining Extended Residual Kill Formula (Gallon)
Specifications:
Material: Plastic
Number of Pieces: 1
Item Weight:1.8 Pounds
Item Dimensions LxWxH: 8 x 4 x 13 inches
Power by 120V outlet
Harris Spray is a unique effective stink bug trap. It has an original formula that works even when it dries. Apply the liquid spray once a week and get the best results soon.
Harris Liquid Spray is approved and registered by the EPA (Environmental Protection Agency). This one is really great and super efficient for indoor use. The active ingredient of the treatment is Deltamethrin, but it really consists of water for 99%. Harris stink bug trap is a rather powerful tool for exterminating stink bugs, lady beetles and other minor pests. It provides a non-staining formula, which makes the treatment available to use on fabrics, and it's also economical. Once you've processed the area of invasion, you can see the spray work for several weeks.
How to use: The Harris product is also effective for most spread pest types and a rather strong stink bugs treatment. The product is often used by professional pest agencies.
Pros:
Cons:

rather economical;
odorless formula allows to apply the spray on fabrics;
low price.

recommended mostly for home use;
not eligible for international shipping.
14. TERRO T3500 Stink Bug Spray
No products found.
TERRO company always provides the best treatments for all kinds of pests. As long as I'm working with pest control agencies, most of them confess that they use TERRO products for residential and outdoor exterminations of ants, cockroaches, and other insects. TERRO Stink Bug Spray isn't an exception as well.
As most TERRO products, this spray is designed for multipurpose usage, but it's also the only targeted stink bug spray I know. The completely odorless formula of the TERRO spray works invisibly yet quite effective. Use as the coarse spray or apply directly to holes and crevices to get rid of stink bugs quickly.
How to use: This stink bug spray works in two ways: you can apply it as a wide spray or directly into crevices, cracks and holes. Terro T3500 Spray does not stain and doesn't have a specific smell. It works immediately and kills up to 50 individuals at a time. Its effect lasts for about a month so you will not have to apply it too often.
Pros:
Cons:

effective immediate killing spray;
target stink bug treatment;
one can of aerosol can be used for a whole year;
can be also applied to Asian lady beetles, boxelder bugs and many other insects.

poisonous active ingredient;
can't be applied onto plants.
15. Trapper Max Glue Traps
Specifications:
Material: Paper
Number of Pieces: 72
Item Weight: 3.8 pounds
Item Dimensions LxWxH: 8 x 2 x 5 inches
Target Species: Mouse
Trapper Max works like Trap Monitor but costs a bit cheaper. Put traps near the crevices and suspicious holes to catch a maximum of stink bugs before they infest the whole house.
Trapper Max Glue Trap is a basic sticky-based trap like the ones we usually use. It's a long-time tested and effective tool for all kinds of pests. Yet, in fact, peanut butter scented boards will work best for ants or cockroaches (or other yum-addicted pests), as long as stink bugs are attracted mostly by plants or special human scents (if you're dealing with bed stink bugs). That's why I recommend using this type of insect traps with more efficient repellents that are targeted especially to exterminate stinkers.
How to use: The non-poisonous Trapper Max glue traps are used for mice and big insects. The trap contains a large, glue-covered surface that produces a special sweet scent to attract pests. Put one trap near any crack or crevice and don't forget to change as soon as the trap gets full of dead bodies.
If you don't like messing with poisonous traps and baits, you can always call a professional pests exterminator or consider making a DIY stink bug trap.
DIY traps are perfect for people who don't like using any kind of poison in their homes. I often recommend using homemade traps for different rodent kinds.
Usually, safety is the main advantage of such devices. Other important pros are affordability and cost savings. All ingredients for homemade traps are mostly available in your local shops.
Pros:
Cons:

great non-toxic way of catching insects and other pests;
easy-to-remove release paper;
available at quite an affordable price.

dangerous for kids because of dead insects content.
How to Make Homemade Stink Bug Traps (a step-by-step DIY guide)
Sometimes the DIY stink bug traps aren't worse than professional products. Moreover, if you're not dealing with a huge stink bug infestation, you can easily get rid of several pests with a homemade stink bug trap.
Thanks to the Internet, you can make any insect trap including an electronic one. Also, working with pest exterminators and pest control agencies I've learned a little about how to make a stink bug trap by your own and created my own recipe. I hope you'll like it.
In fact, making stink bug traps following a DIY-guide is quite easy process. Just make sure you have all the needed ingredients and make a trap by yourself.
Step 1: Find yourself an empty plastic bottle and get a craft knife. Cut the top of the bottle and proceed to the next step. Don't forget to keep the part you cut off, you'll need it soon.
Step 2: Grab some sandpaper or double-sided tape. If you take the tape, make sure you only peal the one side off it and stick that side directly onto the bottle.
Step 3: Find a battery-powered light source and put it at the bottom of the bottle. When I prepared this trap for the first time, I used a small flashlight which I found in the nearest shop. These flashlights are usually pretty cheap, so you can get several and create more traps if needed.
Step 4: Now, take the piece of the bottle that you cut off earlier. Invert it and stick or glue it onto the bottle. Make sure that there are no gaps between the edges, so insects couldn't escape. The only entrance should be through the hole in the middle of the bottle. You can also grease the inside of the bottle with soap or wax to make sure the stink bugs will stay inside the trap.
Step 5: Put the diy stink bug traps in required rooms at night. Don't forget to turn off all the lights. Like any other bugs, stink bugs also come out at night, so they'll be attracted by the light source from the trap. Check the trap in the morning and empty it to use it again.
Warning! Lights usually attract different types of insects, so get ready to find an unpleasant surprise among the collected stink bugs. People usually find spiders or cockroaches inside such traps. Well, the positive thing is that you'll learn which insects you should get rid of too.
Are Stink Bugs Dangerous?
Let's learn a little more about your enemies. In the scientific world, these bugs are called Pentatomidae or Heteroptera and belong to Hemiptera order. A brown marmorated stink bug has a size of 12-17 millimeters.
It was first noticed in 1998 in Pennsylvania. According to different data, today the stink bug has spread to more than 40 US states. These species have organs that secern stinky liquid or gas. This secretion is mostly dangerous for other insects and plants. The redolent secret also works as a pheromone to attract the partner or to scare the enemies. In the cold season, the stink buries itself in the fallen leaves and falls into hibernation.
Since the essence of various plants serves as the main food for stinkers, they are dangerous for agriculture and gardening. There are numerous claims of farmers taking out whole buckets of bugs from the fields in Wisconsin and Texas states.
The specific mechanism of the beetle's mouth apparatus allows it to pierce the leaves and suck the juice out of them. Once the bug feeds on their liquid, the plant stops to grow, loses its ability to maturate and reproduce, and dies eventually. By acting in this way, a small bug can destroy entire fields or private gardens, causing considerable damage to farmers, agricultural enterprises and nature lovers.
In summer, when the leaves of the plants are juicy green, the bugs get their camouflage on and acquire the same green color. When autumn comes, the color of the leaves changes, and therefore the color of the stink bugs also changes. At this time of year, black, brown and even yellow spots appear on the green body of the insect. These bugs are all the same, but they can be divided into 3 groups based on their food preferences:
There are stink bugs that feed on grass, leaves, juice of berries and flowers. These stinkers normally live outside human residences.
Stink bugs can also feed on caterpillars and even suck out the liquid from small animals. Such species are usually referred to as predators (I'd rather call them vampires). They usually have a bright-colored cover on their backs.
If the main food sources are absent, these insects do not disdain the remains of other insects. Yes, they are stink-bugs-cannibals.
The last but not least. There are stink bugs that feed on human blood and live in human dwellings. People usually call them bed bugs.
There are various pesticides available on the market to fight the stinker beetle, but the insects quickly become adapted to them, so that this type of cure loses its effectiveness. This circumstance usually drives people to look for new and more useful stink bugs treatments. So, that's why you're here, searching for the best way to fight these bugs.



Overall Summary
Despite the fact that there is probably no direct stink bug traps, most of the insect traps are powerful and helpful treatments when you deal with a stink bug invasion. The market is huge, thanks to manufacturers, so you will definitely find a needed trap to get rid of the minor pests in the shortest period of time.
Another thing is that searching for a quality product is a quite long process. That's why I wrote this article and I hope that with my guides and reviews, you will quickly discover which traps will work best for you. So, if you are dealing with indoor or outdoor stink bug isectication, head to the buyer guide above and get the effective weapon to end this stink bug war quickly.
Many people ask me: "Do indoor stink bug traps work?" Yes, they definitely do. In fact, it is even easier to catch stinkers inside the house. Because it's a closed space, so bugs can't escape. Outdoor stink bugs treatments are also effective if you won't misuse them.
No matter which product you choose, always follow the manufacturer's instructions attentively and make sure you get the best result in the shortest possible time.
This stink bugs trap review is aimed to guide you through different trap types and help you to choose the most suitable one. Let me know if you already tried any of them or feel free to ask questions in the comments section below. I'll try to give you the answer as soon as possible!
References:
Stink Bugs (National Pesticide Information Center):
http://npic.orst.edu/pest/stinkbug.html
Stink Bugs – Vegetables (University of Maryland Extension):
https://extension.umd.edu/hgic/topics/stink-bugs-vegetables
Getting rid of stinkbugs (University of New Hampshire Cooperative Extension):https://extension.unh.edu/blog/getting-rid-stinkbugs