Among the many brands that promise to protect your dog from fleas, lice and ticks, widely-known and time-tested are Frontline, Advantage, and Advantix. They are top picks among dog owners, but also tested for quality and approved by the vets.
Although the search for a right and efficient remedy against fleas is significantly narrowed, selecting one product and understanding the tiny yet significant difference between them is a rather difficult process. That is why I decided to figure out how exactly these brands stand out among others. Thus, you can choose the remedy to help your dog and set it free from annoying, unpleasant, and dangerous parasites.
I hope this review will help you to narrow down your search for the perfect remedy that will be effective in a fight against fleas. Find out how these three remedies differ, the features of each product individually, and in what situations their usage is the most cost-effective.
After all, the ideal treatment is the one that suits your dog's individual needs. Therefore, if you are worried about how quickly the medicine will work, how long its effect will last, and whether there are any adverse reactions, you will discover these points later in the text.
Frontline Plus vs Advantix II vs Advantage II: What Is a Perfect Cure for Your Dog?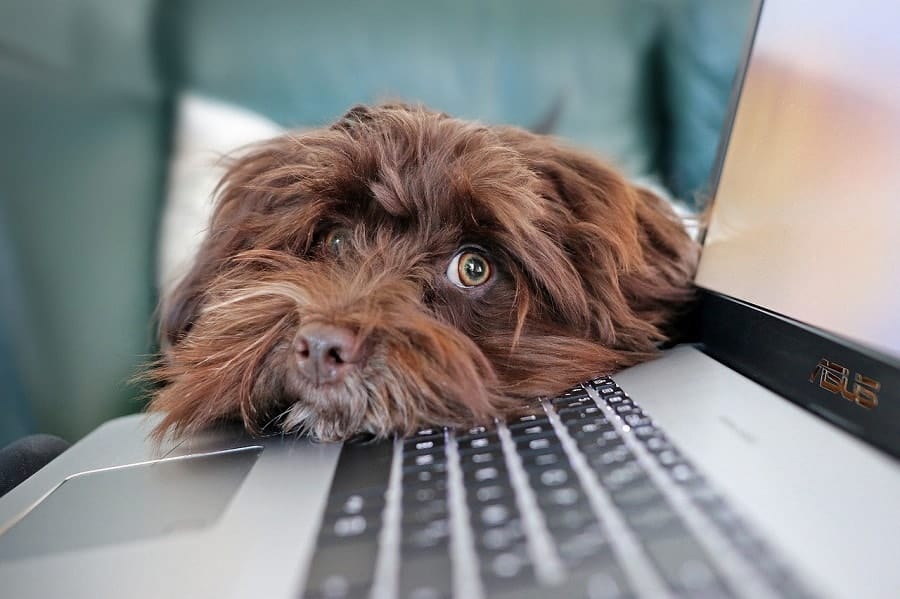 Although all of these flea remedies are of high quality and will protect your pet, they feature some significant differences. To choose an effective remedy matching individual circumstances, you may use a compiled table below. We hope this product comparison will help you avoid confusion and examine the features of each product.
| | | | |
| --- | --- | --- | --- |
| | | K9 Advantix (winner) | Advantage II |
| Kills and repels fleas | only kills | yes | yes |
| Kills and repels ticks | only kills | yes | yes |
| Kills and repels mosquitoes | no | yes | no |
| Kills and repels lice | no | kills | yes |
| Repels biting flies | yes | yes | no |
| Active ingredients | fipronil and (s)-methoprene | imidacloprid, permethrin and pyriproxyfen | imidacloprid and pyriproxyfen |
| Takes to work | 24 hours | 12 hours | 12 hours |
| Works for | 30 days | 30 days | 30 days |
| Vet-recommended | yes | yes | yes |
Ticks and fleas are annoying components those accompanie every walk of your dog. There is a high risk of catching them and endangering your health for a dog. Therefore, if you care about your pet and want to protect it, choose the right remedy.
Consider your dog's parameters like weight and size, a possible intolerance to ingredients, the degree of danger your dog encounters outside in your area. Maybe, you need extra caution against certain types of parasites, so the treatment must include mosquito or other protection as well.
Take care that your dog is safe from ticks and fleas. Be sure that all brands such as Frontline Plus and Advantix are clinically approved and considered the best in a fight against fleas and ticks. Let's observe in more detail what you should pay close attention to when selecting a proper treatment for your canine friend.
Some ingredients in K9 Advantix II, such as permethrin, can be deadly to a cat. So, if you have a cat, you need to separate it from a dog that is being treated and make them keep a social distance for the safety of the cat. Also, you can just buy Frontline or Advantage instead.
What Type of Treatment to Select to Fight Against the Fleas?
Let's look more closely at these three products to make sure you're making a proper choice. While all of them are quite efficient in fighting against fleas, they've got some peculiarities to take into consideration before picking the treatment for your dog.
1. Bayer Advantage II Topical Flea Treatment
Comparing Advantage vs Advantix, pay attention that both products are developed by one company called Bayer. Advantage has been on the market for quite some time, it has several upgrades and is known for the high efficiency in the fight against fleas.
Effectiveness
This is a highly effective product that provides effect 12 hours after application, and its protection lasts till the next month. You need to reapply the item every month. At the same time, it kills fleas effectively, but will not help you to get rid of ticks. Besides, it includes the insecticide imidacloprid, which is quite easily tolerated by both cats and dogs.
There is a striking difference between K9 Advantix and Advantage: while Advantage is safe for cats, the components of Advantix are deadly for a furry kitten. Another downside of Advantage is that this tool is slightly inferior in effectiveness comparing to competitors from this list because it does not destroy the larvae and uses a milder composition of the ingredients.
Unfortunately, this remedy is ineffective for combating ticks and mosquitoes, and its main focus is on protecting against fleas. It's a smart move for those living in the city where the number of parasites is much lower comparing to woods or rural areas.
Price
Perhaps, you are guessing whether the cost of the product is affordable for your budget. The price is reasonable given the volume and dosage in the package.
Ease of Use
The product is pretty easy to apply. It is not for internal use; therefore, do not let the dog eat it and try not to swallow the product accidentally. It is intended for external use only and should be applied to a place where there will be access to the skin under the fur.
Ideally, you should apply the product in the neck area and distribute it along the length of the back. After application, it is worth washing the dog only after 24 hours – after this period, the product becomes waterproof. Repeat the procedure every month.
Safety
As already mentioned, Advantage has the mildest formula. Therefore, although the product is slightly less effective in the fight against fleas, it has almost no side effects. If your dog is sensitive to ingredients, then you should opt for this product.
Pros:
Cons:

Safe ingredients;
Efficient against fleas;
Safe for cats.

Ineffective against mosquitoes.
2. Frontline Plus for Dogs
Frontline Plus is a highly active and effective remedy that will help your dog forget about ticks, fleas, and other parasites that can disturb your pet's peace. Frontline has been popular among veterinarians for several decades, so the Frontline formula improves every year. It is effective for different types of dogs, especially for those not exceeding 88 pounds.
Effectiveness
Having fipronil and methoprene as its major ingredients, this treatment will help not only to kill existing adult fleas but also to get rid of insects in the early stages of development. Now your dog will be safe even from larvae of parasites like ticks, fleas, lice, and others. Thus, your pet will be protected from the risk of catching a disease that these parasites can bring on, leaving aside itching.
Your dog will be protected during a month after applying this tool. Comparing Frontline Plus vs Advantage II, you can see that the formula of the latter is softer in components. However, aggressive ingredients of Frontline help not only kill existing fleas, but repel new ones. It's stronger and more effective in protecting a dog from various parasites.
Price
The packaging includes applicators for up to six months of use. Given the effectiveness and popularity of this brand, the price is quite reasonable and logical.
Ease of Use
Like all products, it must be applied to the skin of your dog, avoiding contact with your mouth or eyes. It should be applied every month to maintain the effect.
Safety
The product is safe for your dog, but you should consider the possible side effects caused by an allergy. Always consult a veterinarian before applying the treatment. Observe your dog during the first few days after using the item.
Pros:
Cons:

6 applicators in the package;
Kills and repels various types of parasites;
Kills larvae as well.

The product may cause an allergy.
3. Bayer K9 Advantix II Flea, Tick and Mosquito Prevention
Advantix II is the next generation of effective anti-flea treatment for dogs. It's an enhanced version of the previous treatment that solidifies its power and is effective in killing and repelling all kinds of insects and parasites that can be a threat to your dog's health.
Effectiveness
Using such high effective ingredients as Imidacloprid, permethrin, and pyriproxyfen, this product will kill and repel any kind of dog fleas, so you can stay calm and confident while applying it. K9 Advantix II promises to combat any type of parasites that can harm your dog. If we side K9 Advantix II vs Frontline Plus, Advantix II promises to kill and repel ticks and mosquitoes through contact, so the parasites will be defeated without your dog being beaten.
The main difference between the Frontline and Advantix parasite control methods is that Frontline fights fleas on the dog's fur, while Advantix manages to prevent ticks and fleas from getting onto your dog. Besides, Advantix contains permethrin, which is poisonous for cats.
The product also repels lice and flies, so your dog is protected from any possible itching or irritating feelings during and after walks. It's a perfect choice if you live in Australia or any region with various fleas and mosquitoes. Also, the item will be a better choice if your home is located in a rural area, where the risks of encountering dangerous fleas are higher than on the streets of the city. It's also worth mentioning that this version has in the contents IGR, that detects and destroys not only grown parasites but also its larvae.
Price
The package includes the 6-month long doses, so the price is quite considerable for the product. It may be somewhat higher while comparing Frontline vs Advantage, but the product has a few pros that can be crucial for your dog`s treatment.
Ease of Use
Like all previous treatments, the method of applying this treatment is pretty simple and self-explanatory. Do not feed your dog with this product. You should apply the required dosage to the skin of your dog, desirably on the back of its neck. Then, distribute the treatment along the length of the dog's back for it to apply evenly and be more effective.
Safety
If you have a cat, consider this item is dangerous for it. Make sure that your dog is separated from any cat 24 hours after applying the treatment, as its components are poisonous for cats.
Pros:
Cons:

Contents IGR that destroys the larvae;
Considerable price for the package;
Combats mosquitoes, repels lice, flies.

Highly dangerous for cats.
Common Questions to Ask Before Buying the Treatment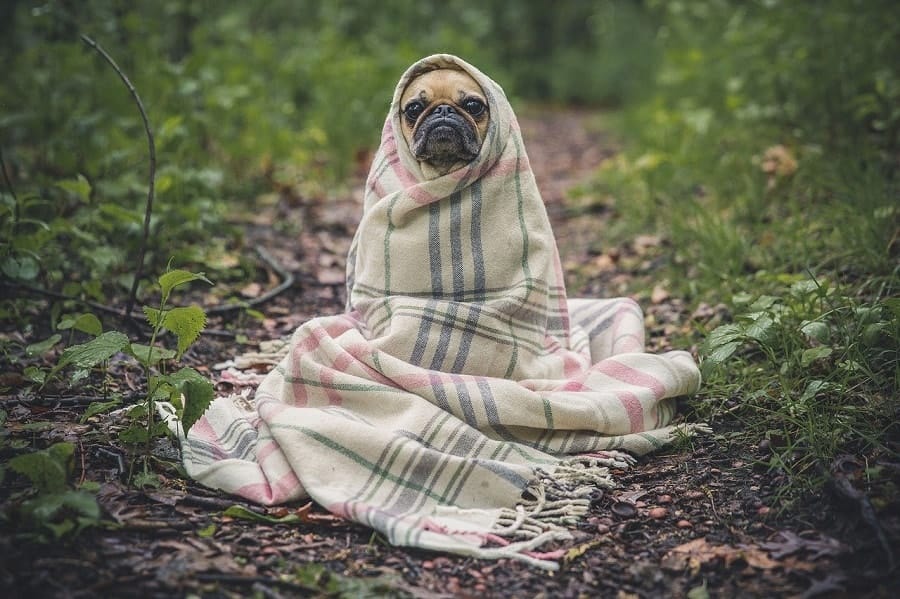 If you still have some questions left, I'll try to cover them in this section. Here are some basic aspects to pay attention to when selecting a proper treatment for your dog.
1. The Main Aspects to Pay Attention to While Choosing the Product (Dog`s Size and Age)
The treatment you select as well as its dosage highly depends on the peculiarities of your dog. Make sure to check whether the treatment you've got is appropriate to your dog's size and age. Advantage II and Advantix are originally made for large dogs around 22-55 lbs, and you can select the package of Frontline according to your dog's size (5-22, 23-44, 45-88 lbs accordingly for small, medium, and large-sized dogs). All the treatments are used for the grown-up dogs only.
As already indicated, the wrong dosage can lead to bad side effects, so it is important to monitor this issue. All dosages depend on the size of your dog. Therefore, look at the volume your dog needs – whether it is small, medium or large. A small dosage will be useless, and too large may cause harm to your dog`s health. You can always consult your veterinarian about the exact dosage for your pet.
2. What Flea Products to Use with Topical Remedies for Better Results
For all three brands, the principle of applying the product to a dog is very similar. All three items come in the form of droplets that are proven to be the most effective form of not only killing fleas and ticks but also prevent from new ones.
Shampoo and sprays are effective only for eliminating existing fleas, but they will not save your dog from new parasites. First of all, do not remove the treatment by washing your dog for the next 24 hours. After that, you can wash your pet with shampoo as the product will become water-resistant. You can apply it as a spray, but it's better to follow the instructions for each separate case. They are all for external use and are applied immediately to the skin.
Make sure that the dog does not swallow the product accidentally, and that the treatment does not get inside in any way. Do not forget to read the instructions every time before proceeding with the application. These products promise to protect your dog from fleas and ticks over the next month, so you can safely walk your pet outside.
3. How to Prevent Your Dog from Getting Fleas and Ticks
There are various forms of protection that aid to prevent your dog from catching a flea or tick that can transfer serious illnesses. You can find various types of spray, collars, pills or drops (ampoules). All of them must be applied throughout the year to make sure that your dog is protected.
Common Questions Pet Owners Ask About the Products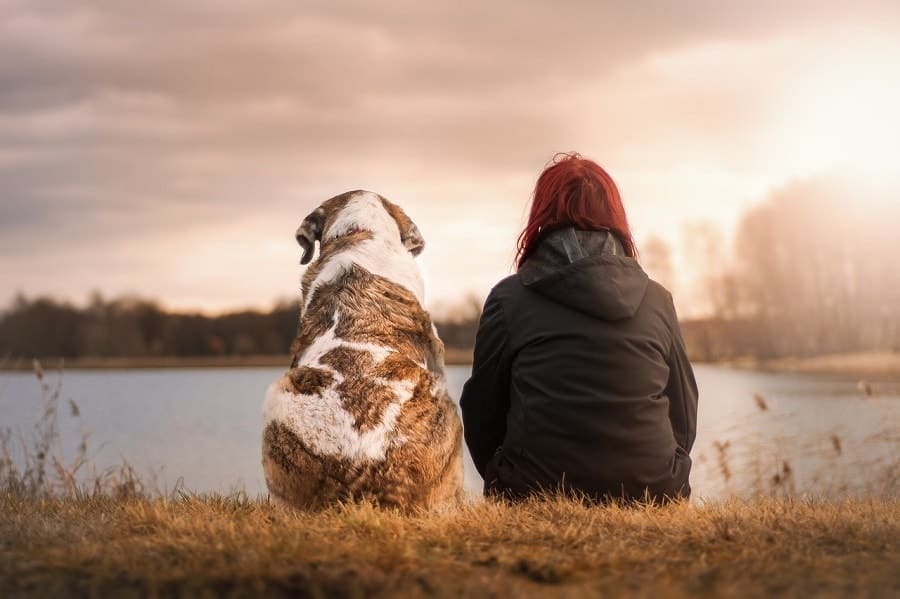 1. Are topical remedies effective against fleas and ticks?
All three drugs fight these parasites effectively, but they act differently. All remedies are good in fighting fleas, killing them within 12 hours. K9 Advantix II not only kills existing fleas but also drives away new ones. Therefore, it is in a better position than two other agents that are not effective in driving the parasites away. At the same time, Frontline acts more quickly, so if your main selection parameter is speed, feel free to choose this tool.
2. Are Advantix, Advantage, and Frontline decent products against fleas and ticks?
Yes, all the treatments can be used as an effective treatment against fleas and ticks. Speaking of ticks, the first thing to emphasize is the fact that Advantage does not kill ticks. Therefore, if you need the treatment to fight both ticks and fleas, you need to choose the other one. You can select Advantix or Frontline that will not only kill but also repel new ticks.
3. What are the criteria for Advantix vs. Advantage vs. Frontline comparison?
In the first place, the most important criterion when choosing a product will be your area of residence, and what types of insects need to be eliminated. Pay attention to what parasites are the inhabitants of your territory, whether you need to look for protection against mosquitoes, or only against lice and fleas. Not all drugs repel parasites, but they only kill existing ones. At the same time, some drugs kill only adults, while others destroy the deferred parasite larvae.
Related Post: Detailed K9 Advantix II Dog Flea Killer Review.
Frontline vs Advantage vs Advantix: What Is Best for Treating My Dog?
The answer depends on the personal characteristics of your dog. While all the treatments are highly efficient and vet-approved, there is still room for improvement for each of the products. You should pay close attention to whether the treatment can protect your dog from all types of fleas and parasites that your pet can run into to make sure it's safe.
As we already discovered in the above comparison of these three most popular products, some of them kill only fleas, while others can also repel from all kinds of parasites. Do not forget to check twice the properties of each treatment, its contents, and compatibility with your pets. Remember that a product should help and not harm your pet. Check twice and consult with the nearest vet whether your is dog resistant to components of the treatment and will not have any side effects.
On this note, I'd like to ask you something. As I have already mentioned, the choice of treatment often depends on the area of your habitat. So where are you from? Do you live in a city and are afraid that your dog will encounter some fleas in the park. Or, maybe, you live in a rural area where mosquitos are the smallest of nuisances you can meet outside? What type of parasites spoil your dog's life?
References:
Plus for Dogs (Frontline Brand Products):
https://frontline.com/plus-for-dogs
Dog Flea (Krista R. Seraydar and Phillip E. Kaufman, Entomology and Nematology Department, University of Florida):
http://entnemdept.ufl.edu/creatures/URBAN/OCCAS/dogflea.htm
Permethrin toxicity in cats: a retrospective study of 20 cases (National Library of Medicine):
https://pubmed.ncbi.nlm.nih.gov/18498556/
Elanco (Official Site):
https://www.elanco.com/welcome