Hi! In this article, I want to share my experience of using the Bed Bug Bully pest control remedy. I've seen many reviews on other websites related to pest control, but they all lacked expertise. Fortunately, I receive orders to get rid of pests rather often, so I had a chance to test Bed Bug Bully detergent in different conditions.
Although a bed bug infestation is rarely dangerous for your health directly, it causes many other problems. First of all, bedbug bites are extremely itchy and look like a bad skin condition. Secondly, these bugs breed rapidly and can ruin your property, making it dirty and unsanitary. Fortunately, if the problem is in the early stages, you can solve it on your own. But is Bed Bug Bully the right product for that?
Bed Bug Bully Review – Does it Really Work?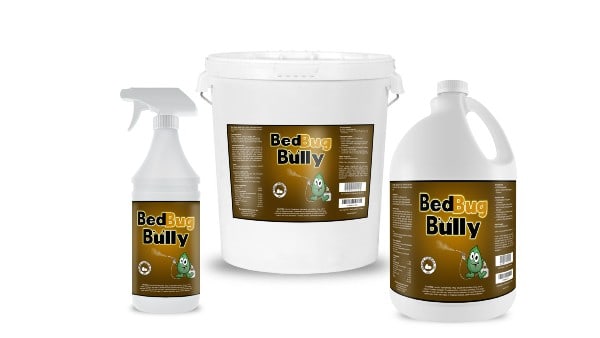 Bed Bug Bully is an effective vermin killer that is claimed to kill pests within 35 seconds and prevent future infestations due to the 30-day residual effect. But is it really possible? Let's start by examining the active chemicals.
Bed Bug Bully ingredients include several active and inert matters. Inert ingredients create the base and include water, polysorbate 20, dimethyl carbinol, and benzoic acid. Fortunately, all of them are totally secure as you can find them within edible products and some medicines.
Active ingredients are also safe for you and your household. The composition includes 4 oils that are lethal for bedbugs. Amongst them are mint oil, citronella oil, clove oil, and rosemary oil. The concentration of these oils is big enough to kill pests, but cannot cause allergy or intoxication. You can check my words in Federal Insecticide, Fungicide, and Rodenticide Act FIFRA), where these matters are allowed for minimum-risk pesticides.
Bed Bug Bully spray hacks neurotransmitters of bedbugs, which makes them stop breeding and eating for a long time. As a result, they die of hunger. Another effect is the dehydration plague that is also deadly for bugs.
But what about the 35-second deadly effect? Well, it's not that fast. If you're lucky enough to spray the liquid straight onto the parasites, they will die in less than 2 minutes. However, the rest of the bugs need some time to absorb the remedy. That's why I recommend you spray it everywhere you can get.
First of all, you have to treat the areas with the largest number of bedbug presence signs. Your aim is to fill every inch with the liquid to ensure that bugs don't survive within clean areas. Next, you have to cover places that don't look infested to prevent the bugs that survived from hiding on clear spots.
If you don't have a sprayer, you have to be attentive and order the 32-oz bottle. Unfortunately, it's not big enough to let you cover a large infested room. It means that in most cases, you have to order both the sprayer and a 1-gallon refiller, which can be a bit pricy.



Related Post: Best Vacuums & Steamers For Bed Bugs
Still, it's cheaper than buying several small sprayer bottles. The sprayer bottle is currently available for $27, while the refiller is offered for $63. Some of the alternatives that I mention below don't have 1-gallon refillers.
Based on my own experience and consumer reviews of Bed Bug Bully spray, I can recommend it as an effective remedy against small infestations. However, you should consider its disadvantages and compare it with the alternatives I offer below.
Overall product score: 3/5
Pros:
Cons:

totally safe for children, pets, and allergic people;
effective natural components;
no unpleasant odor;
available in different sizes (including travel-size);
you can ask for a free sample.

there are some sprays that are more effective;
not all containers come with a sprayer.
Buyer's Guide
Choosing the right anti-bed-bug spray, you have to correlate the size of your property with the volume of the spray bottle. In most cases, you will need a refiller to cover medium and large rooms.
Even if you get the most effective spray on the market, it's very hard to treat hard-to-reach places with a sprayer. You have to understand that bedbugs are very good at hiding, and they can live within cracks for months. If you have many places that are hard to treat with a spray, look for a bed bug powder deterrent with a convenient applicator.
Worthy Alternatives
Now that you know everything about the Bed Bug Bully detergent, take a look at the other 3 sprays that I've tested while dealing with other infestations. Each remedy has both pros and cons, but they're generally a bit better.
Bed Bug Bully vs. Harris
Specifications:
Active Ingredients: Clothianidin, Metofluthrin, Piperonyl Butoxide
Item Volume: 128 Fluid Ounces
Item Form: Spray
Item Weight: 8.88 Pounds
Product Dimensions: 13 x 6 x 8 inches
Target pests: Bed Bugs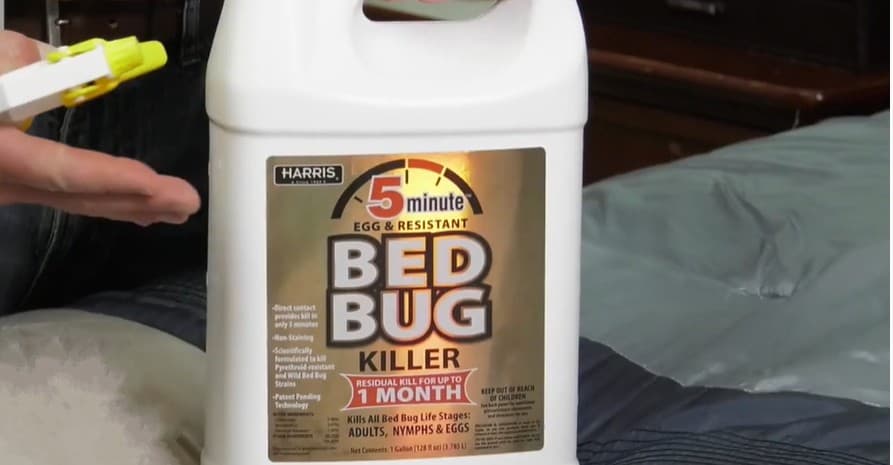 HARRIS 5 Minute Bed Bug Killer is a convenient remedy that really kills bedbugs within 5 minutes after initial contact. Unlike BBB, the 30-day residual effect is claimed by the Environmental Protection Agency (EPA). The composition of this killer doesn't include natural oils, which means no odor and a more resistant effect. Still, the liquid is totally safe.
Bed Bug Bully vs. EcoRaider
Specifications:
Item Volume: 16 Fluid Ounces
Item Form: Spray
Item Weight: 1.2 Pounds
Product Dimensions: 3 x 4 x 10 inches
Target pests: Bed Bugs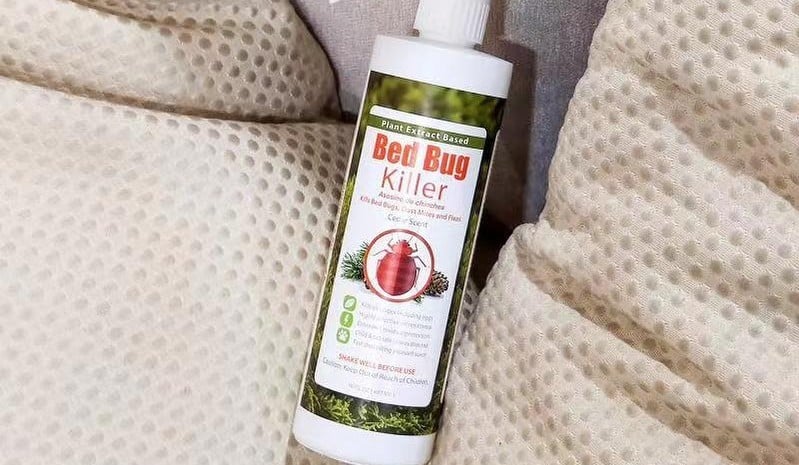 Similarly to Bed Buf Bully, EcoRaider spray includes natural components. According to the Journal of Economic Entomology, this product is around 40% more effective than all other natural alternatives. Based on this fact, you can assume that 1 gallon of EcoRaider that's prices nearly the same with BBB, is around 40% more cost-effective.
It kills eggs, larvae, ends old bedbugs that are resistant to other types of treatment. It's also a good solution if you're a fan of soft cedar scent.
Bed Bug Bully vs. Eco Defense
Specifications:
Item Volume: 16 Fluid Ounces
Item Form: Spray
Package Weight: 1 Pounds
Package Dimensions: 10.28 x 5 x 3.11 inches
Target pests: Bed Bugs
This item is also based on all-natural components and certified by USDA. It's safe to use this liquid on all surfaces. The result is resistant, but you have to repeat the treatment weekly to deal with heavy infestations. Unfortunately, this item is sold only in 16-oz bottles, which makes it not the most cost-effective solution.
FAQ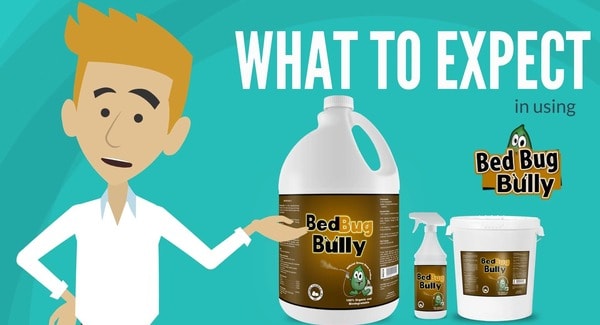 Does Bed Bug Bully Work?
I've conducted several field tests that proved the effectiveness of this remedy. It has some limitations, though. You have to cover every inch of your property to ensure that the parasites don't hide somewhere. Besides, you might need to repeat the treatment if you weren't consistent enough during the first attempt.
How Long Does Bed Bug Bully Last?
The manufacturer claims that this remedy has a 30-day residual effect that doesn't let bedbugs breed and feed. While most bugs die because of dehydration plague, the rest can survive. It means that you have to repeat the treatment around 3-4 times to reach the needed effect. This refers to all natural bug repellents on the market.
Is Bed Bug Bully Pet Safe?
This product is totally safe for your pets, as it doesn't include toxic components. However, you should avoid direct spraying onto animals to avoid exposing them to discomfort. Spray the remedy when the room is empty and let your pets in only when the job is done.
Related Post: Best Bed Bug Bombs & Foggers Reviewed



Medium Benefit
Bed Bug Bully is a high-quality pest killer that can really help you to stop an infestation. Still, its efficiency is limited and lets you fight only small infestations. If you want to achieve a good result in large rooms, you should order a 1-gallon container and a sprayer at the same time. Compare all the options thoroughly to get the remedy that will work in your case. I also recommend you to learn what you should expect after bed bug treatment.
Have you already tried any bedbug deterrent sprays? Tell me about your experience in the comments. Besides, you can ask me any related questions. But before that, look for answers in other articles on my blog.
References:
Federal Insecticide, Fungicide, and Rodenticide Act (FIFRA) and Federal Facilities (U.S. Environmental Protection Agency):
https://www.epa.gov/enforcement/federal-insecticide-fungicide-and-rodenticide-act-fifra-and-federal-facilities
Potential of Essential Oil-Based Pesticides and Detergents for Bed Bug Control (Oxford Academic):
https://academic.oup.com/jee/article/107/6/2163/796197
What to expect after bed bug treatment (Michigan State University):
https://www.canr.msu.edu/news/what_to_expect_after_bed_bug_treatment
Why You Should Trust Pest Control Hacks?
We know that pests are nasty neighbors, and it can take months to eliminate them without the right approach. Our experts use their own experience to compile articles and guides that are introductory and informative. Our authors' opinions are independent and based on the results of practical testing of pest control tools. We do not notify manufacturers of testing of their products and do not receive payment from them for posting their items. Also, our texts are never submitted to company representatives for proofreading before placement. On the site, you will find exclusively objective ratings and reviews.