The shrew infestation problem may ruin your harvest in several days. On the one hand, these animals are looking cute and innocent. Many insects, including the most hated Colorado beetles and worms, are what do shrews eat! And it seems that there is nothing wrong with them dwelling on your land. But like moles and voles, these animals dig out the soil, thereby destroying the root system.
What does a shrew look like? Photos and descriptions will help you figure this out. How to trap a shrew? Is it possible to catch a shrew? Check the guide below and feel free to use all of the tips given!
How to Get Rid of Shrews
Remove fallen leaves and foliage to detect the traces.
After you found active shrew burrows, put the traps following the instructions, and wait for up to 2-3 days.
Mow your lawn on a regular basis. Keep your garden or lawn clean.
Control insects in your soil.
Prevent puddles.
Shrew Identification
Before you proceed to buy a shrew removal tool, learn some basics you have to know to purchase the right tool or treatment.
What is a shrew?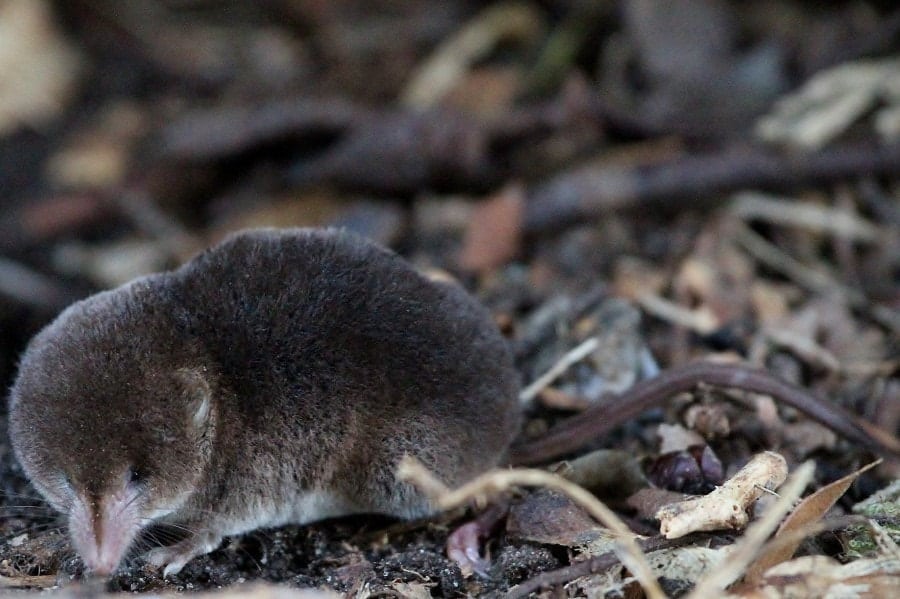 The shrew leads a hermit lifestyle. It usually appears singly and lives on a strictly limited area of ​​about ten square meters. The animal prefers well-moistened soil since it provides them with food. Shrews build burrows underground but do not mind using the burrows previously owned by mice, moles, and other rodents.
The animal often lives at the roots of stumps or in the voids of fallen old trees, where it arranges nests, lining them with last year's soft grass, dry twigs, and leaves.
The shrew has a powerful metabolism, so it has to feed throughout the whole day. Due to the high metabolic rate, a shrew is forced to constantly consume food, which can be one and a half to two times its own weight.
How long do shrews live?
The breeding season of shrews occurs once or twice a year, rarely three times, and the gestation period lasts from thirteen to twenty-eight days. The number of newborns in the litter can be from four to thirty cubs which are born blind, naked, but with a full set of teeth.
The period of growth and development of offspring proceeds rather quickly, and after a month, the young generation begins an independent adult life. The life span of the shrews is approximately eighteen months.
Vole vs mouse vs shrew
It is believed that the shrews came to Europe, by being brought in the holds of ships. Many people tend to confuse the shrews with moles and mice. To understand whether you're dealing with a shrew, you have to know what does a shrew looks like.
Although the presence of a shrew in your garden can be confused with moles and mice, this animal has a characteristic appearance. A typical shrew has a thick grayish-brown fur and an elongated nose that is slightly bent down.
If you look at the photo of the animal, you can see that it is small in size, and there is a concrete difference between a mouse and a shrew.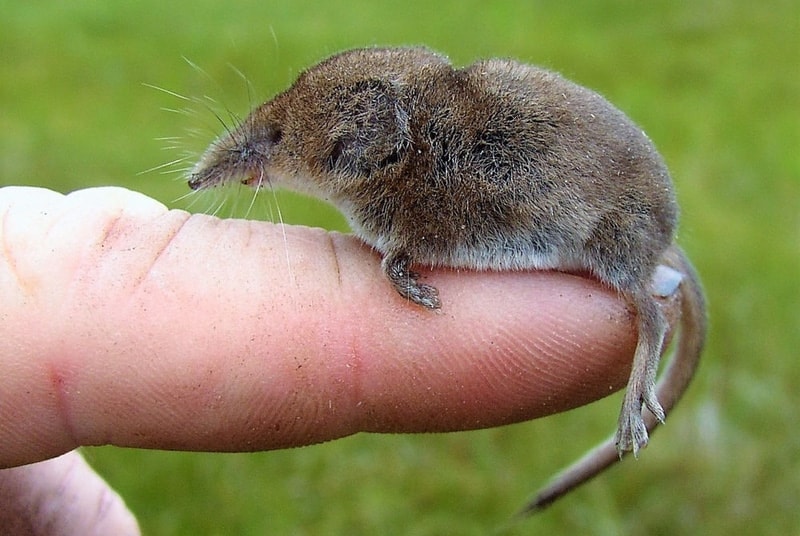 Some species have small proboscis as well. The head of a shrew is larger than the head of a mouse. Paws, tail, and coat are slightly shorter. And moles have a bigger size of the body.
How do shrews appear in your garden?
The appearance of a shrew is disastrous for all insects. Especially for earthworms, which are ideal food for these small animals. Within a few days, a shrew can destroy many living creatures that it finds in the soil.
All farmers know that earthworms play an important and useful role in the infield. They loosen the earth, thereby providing oxygen access to the roots.
Are shrews poisonous?
Do not try to catch a shrew with your hands, its bite can be quite painful and life-threatening. Short-tailed shrews release a small amount of poison that can paralyze an insect or other small animals. To humans, the poison does not produce a similar effect, but in any case, such a test for the body will not bring anything good.
At the present time, there are no special fumigants or repellents for shrew infestation control, but there are useful tips you may follow.
How to Get Rid of Shrews: A Step-by-step Guide
Clean up leaves and foliage
First of all, to find the shrew burrow, you have to keep your garden or lawn clean. Remove fallen leaves and foliage to detect the traces.
Mow your lawn on a regular basis
Since shrews tend to hide in tall grass, you have to control the grass height. Use a mower to shorten the herbage.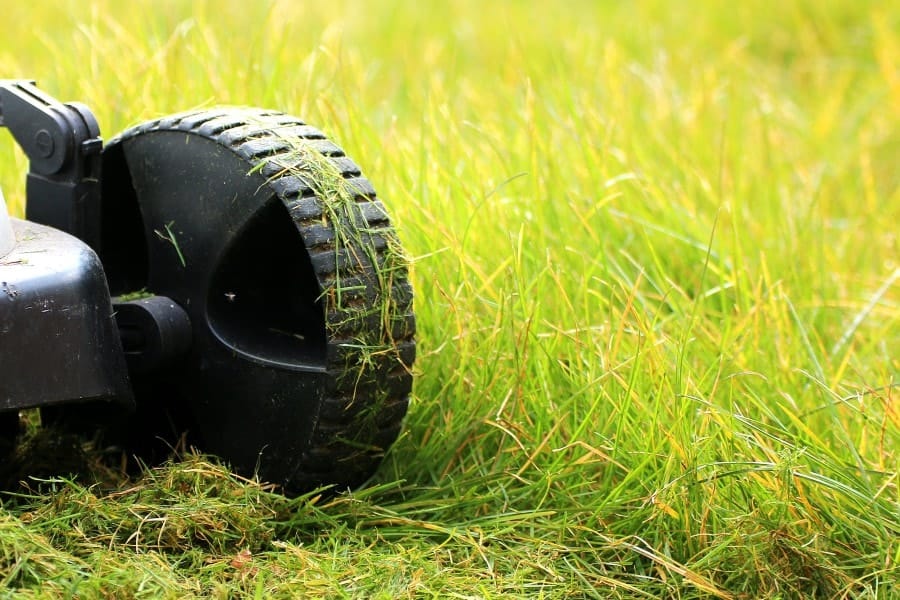 Remove all overgrown shrubs and low-hanging tree limbs
Bushes, shrubs, and tree limbs leaves are food for many insects. By cleaning them out, you reduce the food source for shrews.
Control insects in your soil
And again, bugs, worms, and different beetles are what attract shrews to your garden. Therefore to get rid of them, you need to exterminate the insects. You'd better do it several times a year.
Prevent puddles
If your site is likely to get puddles after heavy rains, get ready to meet the Eurasian water shrew. The water shrew has special glands that release toxic substances, and catching it can cause a lot of problems.
Use traps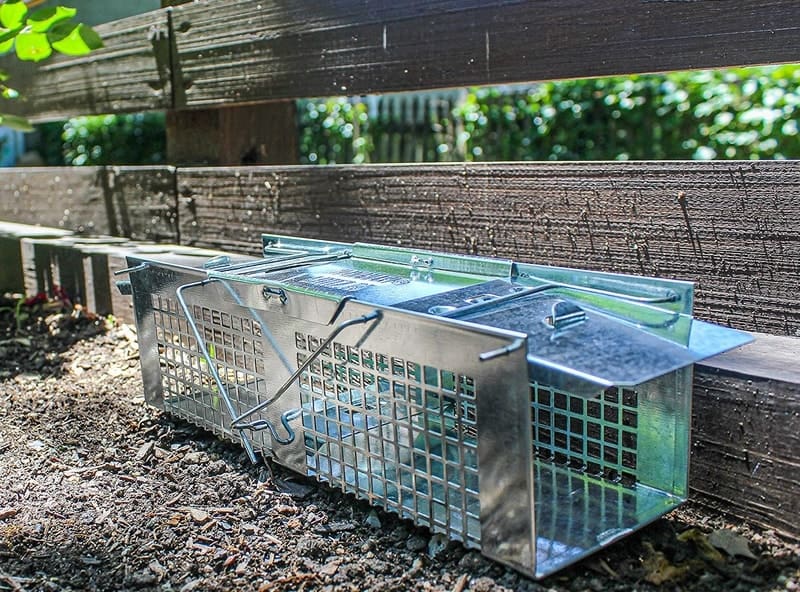 While there are no poisons or special repellents for the total shrew removal, using traps can be quite efficient. After you found active shrew burrows, put the traps following the instructions, and wait for up to 2-3 days.
Top 3 Shrew Traps
Meet my top shrew control tools list. These products are recommended considering my experience of fighting these pests.
1. Best Way to Catch a Shrew: CaptSure Original Humane Mouse Traps
Like I've already said, there are no special shrew control tools, but you can use any mouse, vole or mole trap. CaptSure trap is a humane and safe way to catch a shrew in your garden easily.
The CaptSure trap is quite simple to use. All you have to do is to detect the active shrew habitation and install the trap. The trap is also reusable, so you can keep it after you get rid of the small problem. If you think about how to trap a shrew inside, just put any kind of insect into the special bait compartment. Come back after some time to check the trap.
Pros:
Cons:

Humane way of the shrew removal;
Simple and easy installation method;
Works for many types of mammal pests.

To use it, you'll have to deal with insects.
2. Havahart 1020 Two-Door Mouse Cage Trap – Amazing Shrew Removal Tool
Havahart cage trap is already famous among many gardeners and farmers. This product is another humane way of pest removal. I recommend using it for possums, moles, and other big and small rascals that can settle in your garden.
Using a cage trap for shrew control is quite effective since you don't have to put much effort into doing it. A cage trap has a simple mechanism of working: once the animal is inside, the door will close immediately. The cage is made of high-quality material and has smooth details, so the shrew won't get injured in any way. Don't forget to put some shrew's favorite food inside as bait.
Pros:
Cons:

Made of high-quality, durable materials;
Smooth and safe details;
Simple trapping mechanism.
3. Dealing with Shrew Extermination: Victor Easy Set Mouse Traps (Pack of 12)
For old fashion pest trapping enthusiasts, here's a known and proven way how to trap a shrew. The Victor Mouse Traps are perfect assistants if you're dealing with a shrew infestation outside or inside the house.
Unlike the previous tools, this trap isn't cruelty-free, so if you're wondering how to kill shrews, this is the solution. Victor traps work the same way as all other mouse traps. However, there's a special scented cheese pedal that works as the bait, so you don't have to put any additional lure. The shrew will follow the smell of food and get trapped.
Pros:
Cons:

Proven way of catching pests;
Can be used inside the house;
Has a special scented bait.

Isn't safe to use at home if you have kids or pets.
How to prevent shrews in the future
An excellent prophylactic method is a seasonable site digging. It is necessary to carefully dig the entire site. But this method does not give proper results if you do not carry out the procedure regularly. However, after planting, digging the entire site will be impossible.
Therefore, you can combine the digging of the site with its fence using a mesh or slate. Deepen the fence into the soil so that shrews won't be able to dig underground tunnels into your territory.
FAQ
Still have questions about shrews? I got you covered with some of the most Web searched questions.
Do shrews infest houses?
Shrews show up indoors infrequently, and mostly just by mistake. If you think that you have a shrew in your apartment, check the crevices and cracks, and put some traps to catch it.
Do shrews eat mice?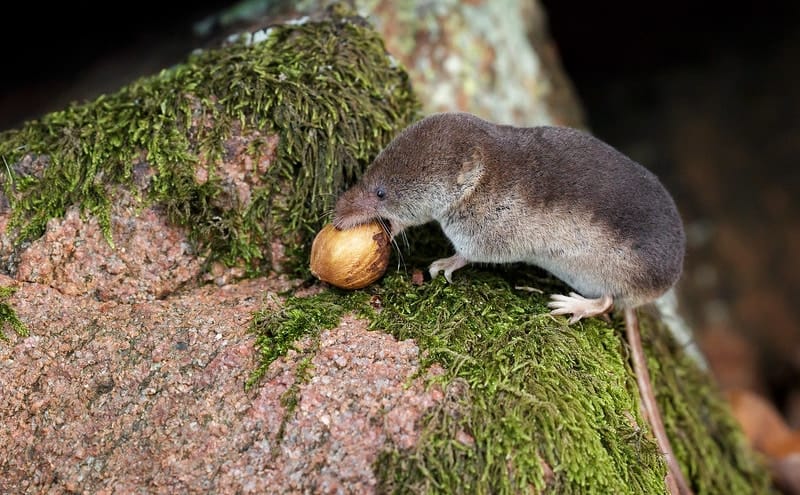 In fact, shrews are omnivorous, but their main diet is insects, larvae, and earthworms. They also can attack vertebrates: frogs, lizards, small rodents like mice.
Do shrews live in groups?
Shrews are loners, but if they're in the breeding season, the family lives together until the cubs are grown enough to start their independent lives.
Shrew Control: Summarizing Thesis
One shrew will not cause global problems, but the difficulty is that it breeds very quickly. One shrew female can give up to 30 cubs at a time. And this is what makes fighting these pests a really difficult task. As you can see, there are many ways to deal with shrews. Each case requires its own method.
Each house owner or gardener decides which method would be the most suitable for them. The only thing I'd advise is to avoid killing shrews. There are enough tools and ways of humane shrew removal, and I've given you some of my most recommended products.
Don't forget that to catch a shrew doesn't mean solving a problem for good. You also have to use some prophylactic steps to keep the shrews away from your property. I hope this guide will work for you! By the way, do you know any other tools for shrew removal? Have you tried any shrew prevention methods that I haven't covered in the guide? Use the comments section to let me and other readers know!
References:
Gestation period in the Common shrew, Sorex coronatus (araneus) fretalis (Zoological
Society of London):
https://zslpublications.onlinelibrary.wiley.com/doi/abs/10.1111/j.1469-7998.1979.tb03985.x
Shrews (Missouri Department of Conservation):
https://nature.mdc.mo.gov/discover-nature/field-guide/shrews
Koppa Chri (University of Wisconsin-La Crosse):
http://bioweb.uwlax.edu/bio203/s2013/koppa_chri/