You can meet different species of snakes around the country. The quarter of all species is venomous. Some of them contain a small portion of venom and are considered harmless.
However, there are at least five types of snakes which bites lead to immediate death. While snakes are dangerous creatures, they are also a useful part of nature. Many snakes exterminate rodents. Besides, hundreds of their species are used for medical issues, helping to create medicines.
Although there are people who prefer to take care of snakes as pets, it may be hard to recognize immediately whether the serpent in your yard is venomous or not.
This is why, if you have noticed a reptile close to your home, you have to prepare to get rid of it. Venomous snakes must be exterminated by professionals, while you may deal with others on your own.
I hope my experience in this area will help you. I've gathered my favorite top repellents on the list, pointing out their pros and cons. If you are looking for the best snake repellent, you can check out all the items on the list. Those who have their own stories of battle with snakes are welcomed in the comments.
Top 5 Best Snake Repellents
There are thousands of various options on the market, and I want to help you not to get lost there. Here is a list of products I recommend to my clients. They have different company developers, active ingredients, and prices. Check everything before ordering one of them.
1. Snake Defense Natural Repellent – Savvy and Easy to Use Natural Snake Repellent
Snake Defense Natural Repellent by Exterminator's Choice works well on both venomous and non-venomous serpents. It comes in a 1-gallon bottle with the remote sprayer which makes the repelling procedure more comfortable.
While there are no chemicals inside, and the company-developer says it is safe for children, I still do not recommend you to keep it close to your family.
Snake Defense Natural Repellent was created by Exterminator's Choice, the top seller of repellents and insecticides from pests. According to the company, the formula for their product was created by professional exterminators, safe for people and the planet, deadly for snakes.
I am not aware of whether it is completely safe for people, but I have tried this repellent and witnessed extremely satisfying results. The repellent contains natural oils in the formula, including peppermint and clove oil. You may also feel the smell of cinnamon, once the product is used. I recommend it for outdoor use, but you may try it indoors as well.
Pros:
Cons:

organic components;
savvy pack of 1 gallon;
the sprayer is attached;
kills venomous snakes as well;
family-friendly.

strong smell of cinnamon.
2. Victor VP364B Way Snake Repelling Granules – the Best Snake Repellent for Yards in Granules
The pack of VP364B Way Snake Repelling Granules by Victor contains 4 lb of ready to use repelling granules. This product is useful for different types of snakes, and granules are the easiest way to spread the poison for reptiles.
One pack covers 4 acres territory, and it can stay active for up to 3 months, depending on the area and weather conditions. You have to apply it everywhere you have noticed snakes.
The active ingredients inside the granules disrupt sensory receptors of snakes temporarily. This product is powerful and kills snakes almost immediately. However, it contains a small amount of sulfur and naphthalene.
While both of these components are organic, they may cause an allergic reaction and are better kept away from children and pets. The repellent kills venomous reptiles as well. I recommend you to wear gloves and protective glasses while spreading the product around the yard.
Pros:
Cons:

powerful formula;
easy to apply;
savvy pack;
affordable price;
kills non-venomous and venomous snakes.

you have to keep the product away from kids.
3. Pest Control Ultrasonic Repellent – Reusable Eco-Friendly Indoor Snake Repellent
Pest Control Ultrasonic Repellent by Brison offers a unique way to scare away all the snakes, mice, rats, and other pests. It spreads ultrasonic, electromagnetic, and bionic waves around the territory.
These waves may not only disorient snakes but scare them away for good, as they would not stand this noise, which you can't hear. All you need to do is to plug in the item and leave it for some time.
The product is completely safe for pets and humans. The frequency of sound can be heard only by reptiles and other pests. The company developer, which provides various electronic gadgets on the market, claims that this repellent will deter all the snakes in the area during 2-3 weeks.
The repellent is reusable. It also has a pleasant blue night light, that illuminates darkness and may be pretty useful. I recommend this product for anyone who noticed snakes inside the house. It works well on rodents either, so you can leave the repellent for some time, to make sure there are no pests in your house.
Pros:
Cons:

family-friendly;
effective against snakes and rodents;
reusable;
night mode;
affordable price.
4. Solar Mole Repellent Sonic Device – Helpful Waterproof Ultrasonic Snake Repellent
Solar Mole Repellent Sonic Device by DZ Services requires only solar energy to work flawlessly scaring away snakes, mice, rats, gophers, and moles from your yard. This repellent is useful for campers as well, as you don't need any electricity to make it work. There are two items in the pack.
You have to put both of them around the territory you want to cover. The weather conditions are not important as the items can be fixed reliably in the ground and are waterproof.
The device may cover the areas of 5 600 sq feet. Snakes and rodents will not dare to pass the threshold. Without the direct sun, the product will still work for 5 days. Before that, you have to charge it.
This repellent works non-stop, for 24 hours. It does not consume electricity and is eco-friendly. It is safe for families with kids and pets. Ultrasonic waves, spread by the item are harmless for humans.
Pros:
Cons:

eco-friendly;
covers 5 600 square feet territory;
scares away snakes and rodents;
does not require electricity;
reusable.

the product needs solar power to work non-stop.
5. NIKAND Solar Mole Repellent – Family-Friendly Outdoor Electronic Snake Repellent
Solar Mole Repellent by NIKAND is one of the top options for you if you want to scare snakes away from the yard and don't want to use poison. It does not kill pests, but prevent them from getting on your territory. This is also a reliable way to get rid of moles, gophers, shrews. The product is safe for the whole family.
You have to place these repellents keeping 96 feet distance from each other. This way it will work. Make sure that you adjust the switcher to the ON position. Every half of a minute, there will be sonic pulses, which are totally harmless and unnoticed by people.
The sound goes inside the ground, forcing snakes to leave their nests immediately. The company developer says that it may take several weeks to get rid of all the snakes and rodents in the yard.
Pros:
Cons:

easy to use;
works splendidly outdoors;
kills snakes and rodents;
family-friendly;
affordable price.

you can't place this repellent inside the house.
Tips and Tricks from the Expert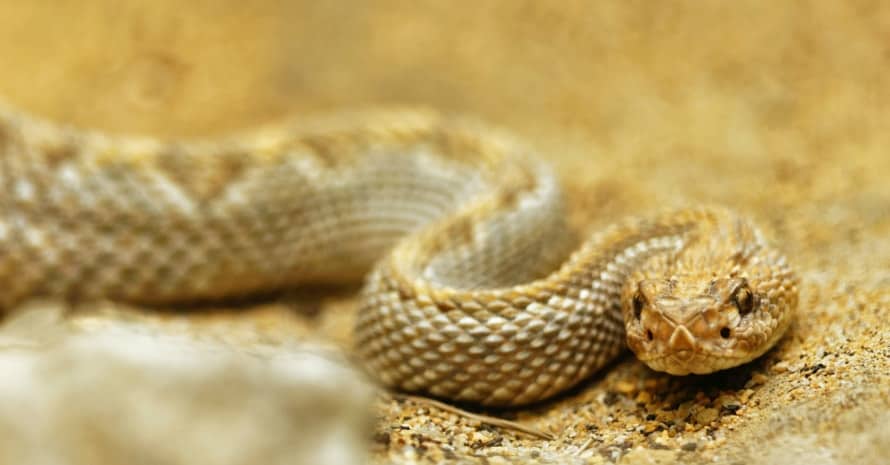 After you read snake repellent reviews above, you may be wondering what this item is and in what way it is better than snake traps or simple shooting around your yard. There is no Whacking Day in real life, and I highly recommend you to avoid coming closer or catching snakes with your bare hands.
They may be dangerous and extremely venomous. This is why you have to use professional repellents which vary by their features:
Chemical ingredients inside make it the most effective snake repellent, as it immediately scares away serpents. However, I don't recommend to use it indoors. Most all of them contain Naphthalene ingredient, which is produced from the black walnut trees. It is pretty strong, and can cause retinal and nerve damage to serpents. You must keep it away from children;
Natural products include various oils. For example, eco-friendly effective snake repellent may contain peppermint, cinnamon, and castor oils. Developers prefer to mix these oils. However, if you have snake problems inside the house, I recommend using the small number of natural repellents, because of the strong odor of these oils. If you like the smell of cinnamon or peppermint and can handle it for several days, you may spray it across the house;
Ultrasonic is a safe snake repellent. They are soundless for people and pets but scare away snakes and small rodents. Some of them require electricity to work, others can use solar power. The first type is often used indoors, while the second – outdoors. I have mentioned several of them on the list. These repellents do not kill snakes. It's important to mention that such repellents haven't proved to be 100% effective.
I have mentioned different types of products on the list. Except for a liquid snake repellent, there is a dry type as well. The latter must be placed around the territory, and liquid usually comes with the attached sprayer for better use.
They can be equally powerful if they contain the proper components. Personally, I don't see much difference between them, except the way of appliance.
How Does Snake Repellent Work?
Snake repellent does not kill snakes. It scares them away using either unpleasant odor for them or ultrasonic waves. Even the best snake deterrent usually can't give you a 100 percent guarantee, as it has its limits. As long as the repellent works, you and your family are protected from snakes.
You may also want to read whether the product scares away all the snakes or specific types, which you can find in Snake FAQ. For example, a rattlesnake spray repellent may work splendidly; however, if you have a garter snake in your yard, you can look specifically for garden snake repellent.
So, basically, you don't have to do anything extraordinary. All you need is to read the instruction:
If you use liquid snake repellents that work, attach the sprayer to the bottle and cover the territory near your house, which is visited by snakes. These pests will be scared away from their nests and leave the area. Don't forget to use gloves and glasses while you are doing this, even if the repellent is organic;
If you have an electronic ultrasonic wave repellent, you may need to plug in the item in the socket. That's all. You can see that I recommended the product with a light blue backlight, which you can turn off if you don't need it;
For solar power ultrasonic wave repellents, you don't need electricity at all. You can take the product with you on the trip, to make sure that there will be no snakes on the territory. Just place devices on the recommended distance from each other, and make sure they are reliably fixed;
In case you are using the dry product, just scatter it around the territory of your main concern. Don't touch the repellent with your bare hands, even if it is eco-friendly and safe for children. Use the gloves. I also recommend repeating the procedure after 3-4 weeks.
Tips to Prevent Snakes
Although you are already wondering what is a good snake repellent, it is never too late to talk about preventive measures. Here is what you have to do to avoid attracting snakes in and around the house:
Clean all the mess outside. Snakes love dark piles of old branches, stones, and shrubs. They can easily dwell in the high grass;
Get rid of rodents. Snakes eat mice and rats, and if you don't want to attract them with free food, exterminate other pests in advance;
Cut the access to the water. If you have a pool or lake, make sure the water is always clean there, and no snakes can crawl inside without staying unnoticed;
Seal the entry to the basement. Snakes are attracted by damp places;
Always close doors and windows to prevent snakes from crawling inside. You may also want to cover the vent and drains;
If you live in the area of snake habitat, you will need the snake-proof fence around the house.
The Main Features of a Good Repellent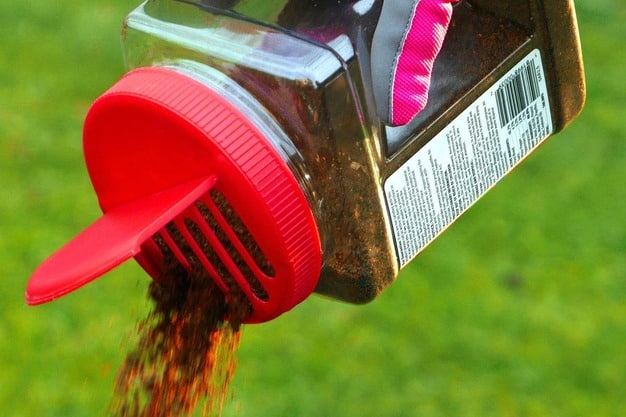 There are numerous snake repellents on the market. In case you don't know how to choose the one, you can use my own list of preferable features:
The power of repellent. Usually, repellents do not kill snakes but scare them away. They must be strong enough to do this;
Effectiveness. The snakes must leave your territory and never come back. If they appear a few days later, the repellent is not working;
The cost of the product. It is one of the main and most important factors. I am not willing to pay all the money in the world to scare the reptiles, and neither do you.
FAQ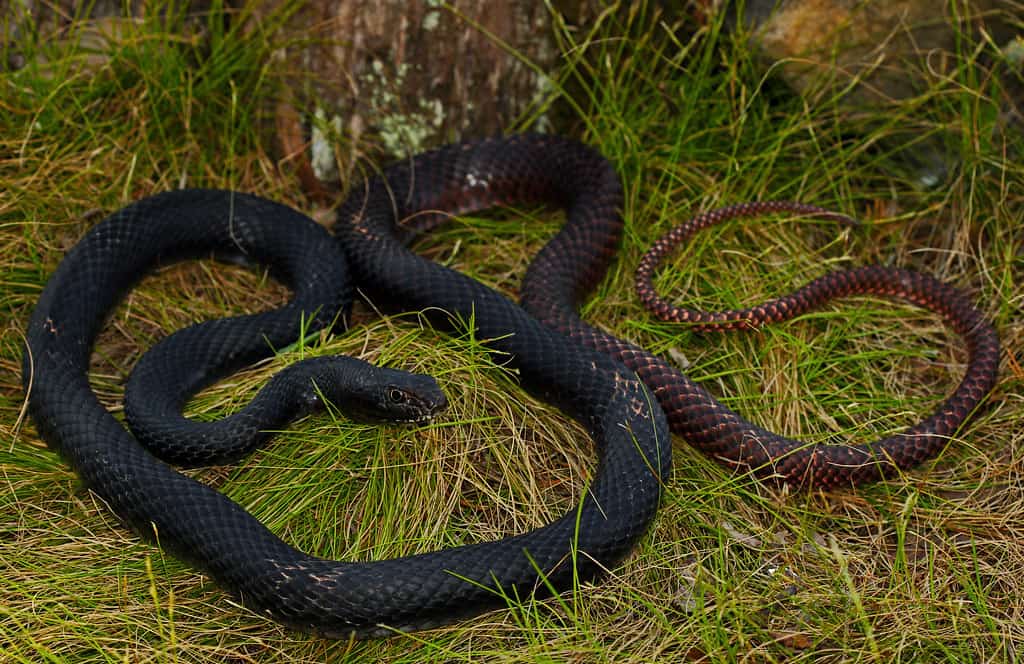 When Is the Best Time for Using Snake Repellents?
The best time to use a repellent is immediately after you have seen the reptile around your house or inside it. Every minute is important. Usually, snakes are more active during the warm seasons, from spring to fall. Many of them fall into hibernation in winter, and you may not see them at all.
If you have noticed the nest of a serpent during the cold season, you don't have to wait until spring. Since you don't see the snake and don't know whether it is venomous or not, I recommend you to call pest control. I also advise you to buy repellents in advance and use them during the warm months.
How Do Ultrasonic Snake Repellents Work?
Since I have put several ultrasonic gadgets in this small list of products, I have to clarify the reason I love them so much. They are completely safe for the family and pets. These items create the noise at the specific frequency level which we can't hear.
However, these sounds are extremely loud, paralyzing, and probably disturbing for snakes. Serpents prefer to run away from them, leaving your territory for good.
How Effective Is Liquid Snake Repellent?
These types of repellents may contain either chemicals or natural oils inside. It can also be a mix of these ingredients for a better result. After you sprinkle the liquid substance around the territory, you will have to wait for several weeks to see the results. Snakes will be irritated by the hateful odor of the components in this repellent and leave the place.
Are There Risks of Repellents?
Some repellents, which you will not find on my list, contain incredibly strong chemicals which may be poisonous to various animals, besides snakes. They can cause the death of pets, damaging the nervous system of small creatures.
Before you buy the repellent, make sure it has a small amount of naphthalene and can't cause significant damage. If you have a rat pet at your home, you can't use ultrasound repellents as they may kill it. Avoid strong carcinogens as components for repellents.
The Best Option
You may expect me to pick the one top repellent and recommend it, so you could avoid making the choice. I would like to do this, but I don't know your personal circumstances. I have gathered the best products, in my personal opinion, for different occasions.
I picked the most affordable, reliable, effective, powerful, and eco-friendly options. Depending on whether you have children or pets, you need a repellent for outdoors or indoors, you have to make a decision.
After you do this, don't forget to share your impressions about the product in the comments: was it effective? Have all the snakes gone?
References:
Snake FAQ (Texas Parks and Wildlife Department):
https://tpwd.texas.gov/education/resources/texas-junior-naturalists/snakes-alive
Venomous Snakes (U.S. Department of Health & Human Services):
https://www.cdc.gov/niosh/topics/snakes/default.html
Snakes In and Around the House (Oregon State University and the U.S. Environmental Protection Agency):
http://npic.orst.edu/pest/snake.html