Possums are a common problem for all Americans that live in the houses. They have features of rats, mice, and cats. Initially, they may seem completely harmless to you. However, this is a very misleading impression.
Possums can cause a number of different problems; therefore, it is very important to buy the best possum repellent/deterrent as soon as you have noticed the signs of their presence. In fact, opossums are well-known disease spreaders. Moreover, they can damage your house. In this article, we will consider the best ways on how to scare possums away.
Best Possum Repellent Spray
Best Natural Possum Repellent
Best Possum Repellent/Deterrent: TOP-5 Products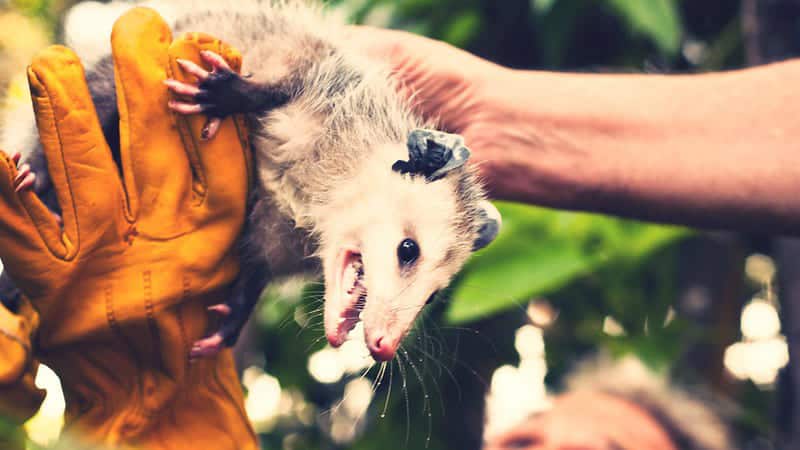 In the first section, I decided to put five top possum repellents. After that, we will discuss the general questions about these annoying animals. I have tried to gather only those repellents that are completely harmless for you, your pets, and children, and that you can buy at an affordable price. So, let's start!



1. The Pee Mart – Coyote Urine 16 Oz E-z Trigger Spray: The Best Possum Repellent Spray
Specifications:
Consist: 100% Real Coyote Urine
Item Form: Spray
Item Volume: 16 fl. oz.
Package Weight: 1.5 Pounds
Package Dimensions LxWxH: 2 x 3 x 7 inches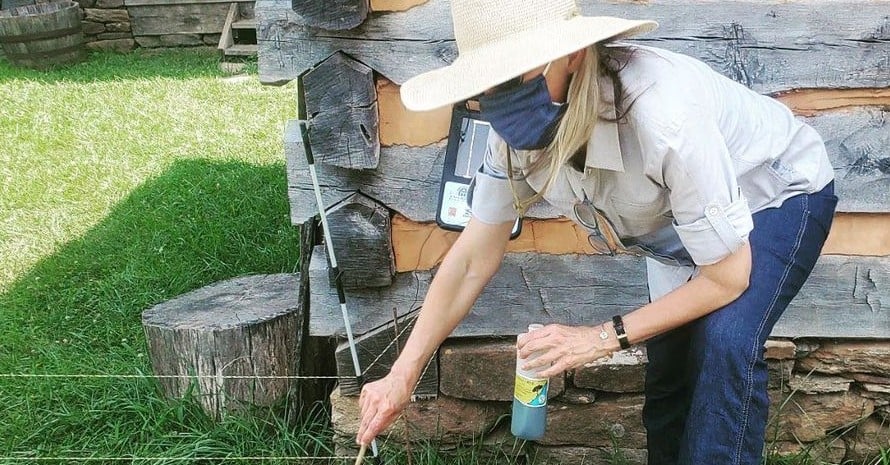 Pee Mart, or shortly, PMart is one of the most popular companies that manufacture various products against the unwanted animals in your property. In PMart's assortment, you can find the remedies against bats, wild pigs, moles, cats, armadillos, etc.
The company's extensive experience and its long-term presence on the market allowed us to test and improve all of their products as much as possible. Moreover, the company's founders advocate only natural remedies that will not harm animals and nature.
According to the Pee Mart's studies, the most effective way to get rid of unwanted animals is just to use the urine of another animal. In fact, a lot of animals use urine to mark the territories. It is how this possum prevention spray was created.
The repellent contains only 100% real coyote urine that allows you to prevent the appearance not only possums but also iguanas, rats, groundhogs, raccoons, gophers, and deers. It is also completely environmentally friendly as the coyote urine is the well-known natural and chemical-free repellent.
Pros:
Cons:

Chemical-free;
The best spray against possums;
It helps to prevent the appearance of several animal species.

The product is sold out very quickly.
2. Peppermint Essential Oil by Essential KateS: The Best Natural Possum Repellent
Specifications:
Each bottle comes with a long glass dropper
Liquid Volume: 4 Fluid Ounces
Item Form: Oil
Package Weight: 7 ounces
Package Dimensions LxWxH: 5 x 2 x 2 inches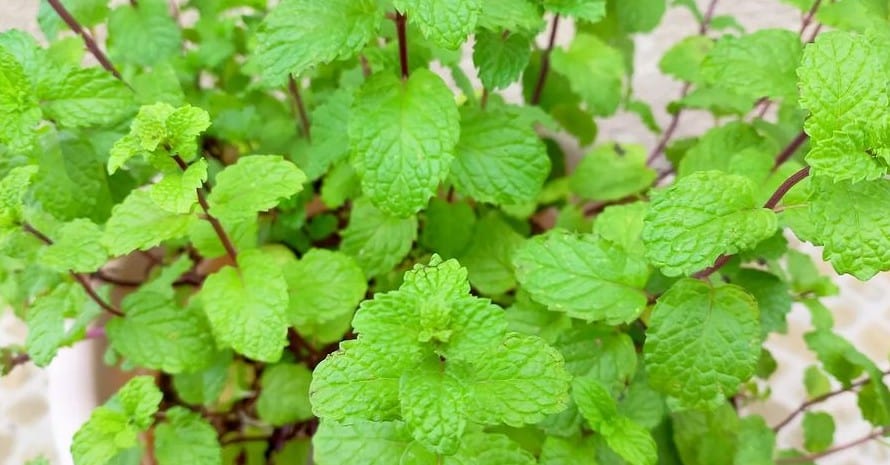 As for the natural possum repellents, it is just impossible not to mention the Essential KateS company. For the first time, I heard about this company several years ago when my friends brought me natural oil, which, according to them, should have been an effective remedy against possums.
I weakly believed it but decided to test the oil. The results exceeded all of my expectations. After that, I started looking for more information about the company. It turned out that Essential KateS produced exclusive oils for different purposes and tasks, and all the ingredients grow only in India.
This natural possum deterrent comes with a long glass dropper for more convenient usage. As it contains only chemical-free ingredients, you can use the oil in your house, yard, car, etc. Moreover, the company sends a detailed e-book guide to all customers once you make a purchase.
In this guide, you can find the information about how to use the remedy, when it starts to work, and when to expect the results. And if you do not notice the result, Essential KateS provides the full money-back guarantee.
Pros:
Cons:

Natural product;
Money-back guarantee;
It can be used indoors.
3. Repels-All Animal Repellent Concentrate: The Repellent with Long Effect
Specifications:
Active Ingredients: Garlic, Dried Blood, Whole Egg Solids, Clove, Fish Oil, Onion, Wintergreen
Item Form: Liquid
Item Volume: 32 fl. oz.
Package Weight: 2.33 pounds
Package Dimensions LxWxH: 0.4 x 0.19 x 0.81 inches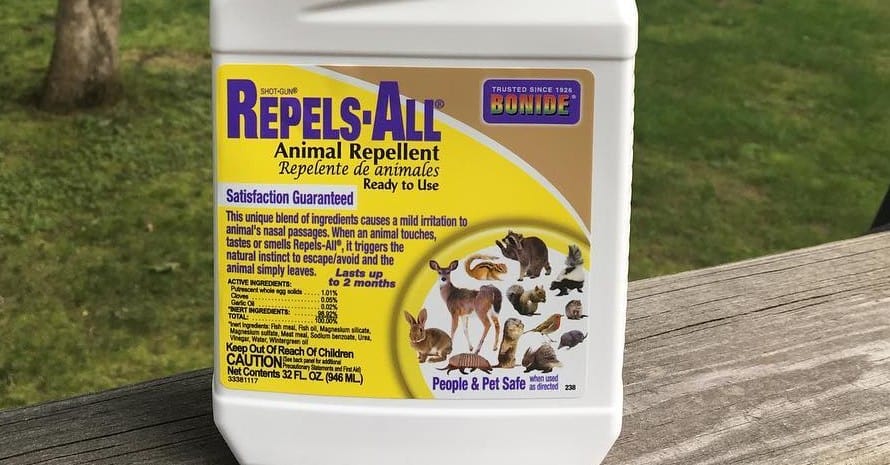 Similar to the companies discussed above, Repels-All also realized the effectiveness of using only natural ingredients. Therefore, their remedies do not contain chemicals and other toxic ingredients. However, despite this fact, it is not recommended to use the deterrents by Repel-All indoors or apply them to the vegetables and fruits.
This animal spray concentrate is available in one size only — 32 ounce. The principle of its action is straightforward: the ingredients that the product contains irritates the nasal passages of animals, so they try to avoid it. The most significant advantage of the remedy is the long-lasting effect.
you only start to use this possum control remedy, it is sufficient to apply it once a week, and the effect can last up to 2 months. You should only reapply the deterrent after the rain. By the way, the repellent also protects your properties and plants a year around.
Pros:
Cons:

Long-lasting effect;
Natural ingredients;
Affordable price.

You can't use it indoors.
4. Shake-Away All Natural Deer & Large Animal Repellent: Safe for Cats Possum Repellent
Shake-Away is one of the oldest and the most experienced companies that operate on the repellent market. The company only specializes in the manufacturing of outdoor remedies that were made from non-toxic and natural ingredients.
Moreover, the brand also has its research center that does the surveys and develops the patents. Shake-Away is one of the few companies that test products responsibly, collect customer reviews, and work on the continuous repellents improvements.
This animal repellent is one of the best deterrents against non-domesticated animals. Moreover, as it contains the natural ingredients, the repellent is completely safe for your home pets like cats. You can notice the result after the first application. One of the disadvantages is that the company does not produce a large number of this deterrent; therefore, it is hard to buy the item.
Pros:
Cons:

Natural ingredients;
Safe for home animals;
You can notice the result after the first use.

Not intended for indoor use;
Hard to buy.
5. Clever Sprouts Dog Cat Repellent: The Best Ultrasonic Possum Deterrent
No products found.
Clever Sprouts s the innovation-based company that produces modern tools for the kitchen and garden. When the company was created, its founders decided that the main mission is to create products that will not harm the environment and will stimulate people's interest in healthy food.
That is why, in their assortment, in addition to ultrasonic repellers, you can also find bean sprouts machines or seed sprouts. Clever Sprouts company has its small innovation department that is always looking for new ideas and ways on how to improve the existing product line.
This ultrasonic best possum repellent is completely harmless for all animals and people. It emits sound at a special frequency, which does not harm living organisms, but simply scares them away from your home. This dog cat repellent can be used all-year-around no matter whether it is raining or snowing outdoors. Moreover, the company's employees have also taken care of the ease of use and installation. Therefore, in the package, you will find detailed instructions on how to use the repellent.
Pros:
Cons:

Eco-friendly;
Easy to install and use;
Weatherproof.
A Buyer's Guide and FAQ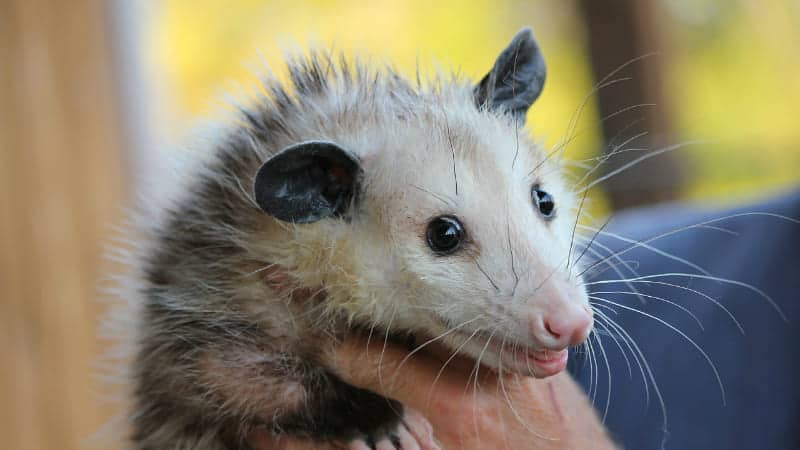 Here, we will learn about opossums more. For this, I have gathered the most popular questions that people used to ask me. I hope you will find this information useful.
How to choose the right possum repellent?
As you could have noticed from the previous sections, there are several ways to get rid of possums. The first approach is to use the taste repellents; the second way is to apply smell deterrents; finally, you can also use the ultrasonic tools. No matter what you choose, I hope that the products will be eco-friendly and not harm animals. Besides this classification, you can also divide all repellents into three other groups:
Sprays;
Granules;
Ultrasonic.
In truth, it's not so important which product you buy from a particular group; its quality and effectiveness are much more important. The only thing that can affect your choice is the application method. For example, a spray must be applied to the surface.
By the way, do not forget to purchase some special suit for working with such substances and try not to inhale the substance. You can sprinkle granules on the ground. It is very important to wear gloves. Finally, to use ultrasonic instruments, it is enough to install and configure everything only once. It is their main advantage since sprays and granules must be reapplied.
Therefore, you can follow my checklist while purchasing the repellent:
Firstly, check the company name, explore what it manufactures. My recommendation is to choose the brands that are specialized in deterrent producing;
Secondly, check the ingredients: try to use only natural products;
Thirdly, consider the price and the delivery option.
Using these steps, you increase your chances to find the best possum deterrent!
How to repel possums?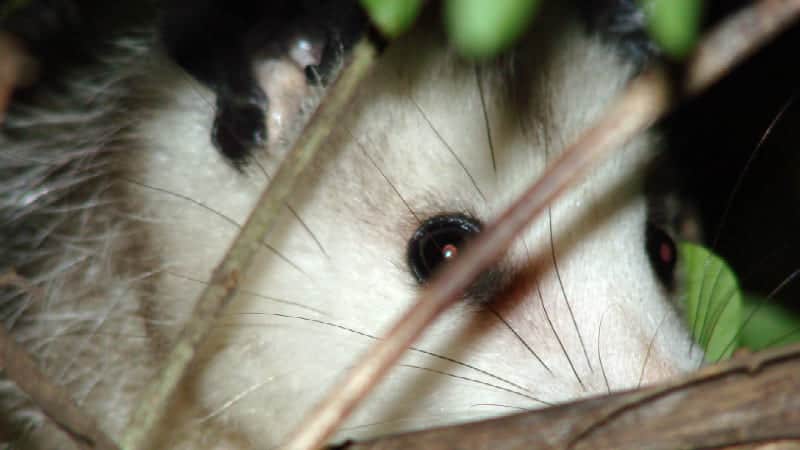 It is important to know a possum`s lifestyle and characteristics to repel it effectively. In fact, a lot of people do not even know how these pests look and can't identify them. I had a situation when my friend complained to me that she had a possum in the house, which led to an active daily life. Immediately after this phrase, I realized that no matter who interfered with her life, but this was definitely not a possum. They are ardent adherents of a nocturnal lifestyle.
External characteristics of possums are body length 7–50 cm, tail 4–55 cm. The muzzle is elongated and pointed. The tail, whole or only at the end, is bare. The body is covered with short, thick fur, which color varies from gray and yellowish-brown to black.
Opossums are usually activated during twilight and are active all night. They are omnivores, love to eat fruits, vegetables, and even insects. Already only based on this paragraph, we can conclude that possums should be caught at night, and also try to remove garbage and food from the yard, so as not to attract them.
As soon as you find the place where possums live, then follow the steps below:
Do a spring cleaning;
Get a remedy for possums;
Apply it;
Wait for the result. If there is no, then contact a special service.
FAQ: Short answers on big questions about possums
When I wrote this article, I got the impression that my readers can get a little confused with so much new information about possums and deterrents, so I added this section to structure your knowledge about the opossums' lifestyle and effective ways to get rid of them.
Can possums climb fences?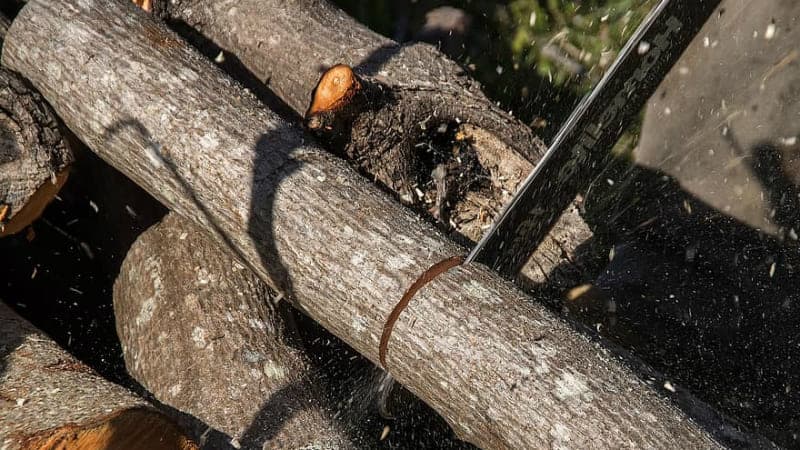 Yes, of course! They can climb fences and trees. By the way, I am often asked: "How do I get a possum out of my roof?", and my first recommendation in such situations is to cut tree branches that can lead them to your roof. However, you should remember that possums are not cats or monkeys so you will not notice amazing tricks on the fences.
What are possums scared of?
So, what repels possums? Here are two main things that can scare opossums. The first one is water. Therefore, if you pour the water near your plants, most probably, you will never see opossums there. The nest thing that scares possums is light. Remember, I have mentioned that they like living in the dark?
What do possum eat?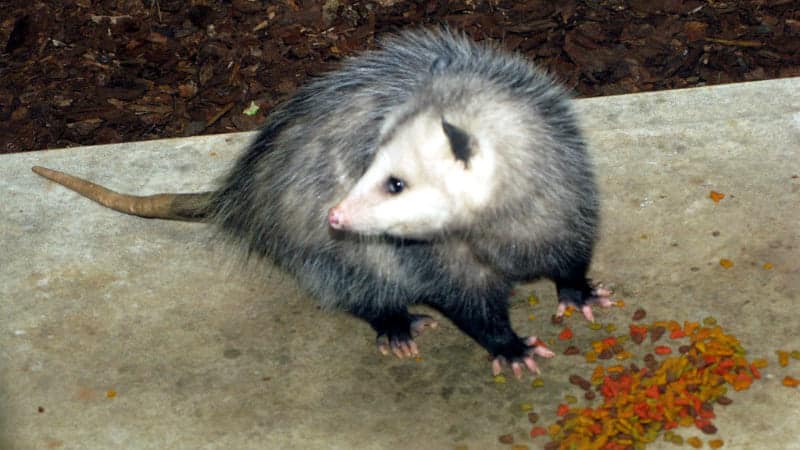 Opossums are omnivores, so they eat many different plants and animals, including carcasses of animals that have been killed by a car or abandoned by other predators. Their diet often consists of herbs, nuts, fruits, seeds, and grains.
They prey on snakes, rodents, snails, frogs, insects, birds, worms, and slugs. In addition, possums are scavengers because they like to rummage through garbage bins or containers in search of leftover food.
What attracts possum to your property?
Since possums are omnivores, they are primarily attracted to food and garbage. The next important factor is the various buildings and structures where they can build their "houses". Especially, they like to live under the barns and home foundation.



Possums: Is There a Solution to This Problem?
The answer to this question will be clearly positive. Do not forget that they are known vectors of diseases and can also damage your buildings. That is why, as soon as you find them on the territory of your property, then immediately buy repellents and deterrents.
As we discussed above, there are three main types: sprays, granules, and ultrasonic. Remember that the remedy type is not so important as the product's quality. And do not be afraid to contact special services if you can't get the possums out yourself. Have you had to fight these animals? Share your experience in the comments below.
References:
Opossums (Didelphis virginianus) (Washington Department of Fish and Wildlife):
https://wdfw.wa.gov/species-habitats/species/didelphis-virginianus
Learn about opossums (Commonwealth of Massachusetts):
https://www.mass.gov/service-details/learn-about-opossums
How do I get a possum out of my roof? (NSW Government):
https://www.environment.nsw.gov.au/questions/possum-removal-roof
Why You Should Trust Pest Control Hacks?
We know that pests are nasty neighbors, and it can take months to eliminate them without the right approach. Our experts use their own experience to compile articles and guides that are introductory and informative. Our authors' opinions are independent and based on the results of practical testing of pest control tools. We do not notify manufacturers of testing of their products and do not receive payment from them for posting their items. Also, our texts are never submitted to company representatives for proofreading before placement. On the site, you will find exclusively objective ratings and reviews.