Seeing a creature you don't know what to call and how to deal with crawling on your property is a lot of stress. From acrobat ants and cockroaches to ticks with a lot of unpleasant-looking bugs in between, Texas overall and Dallas, in particular, are home to a wide variety of pests. This article will help you find the best exterminators in Dallas and understand Dallas pest control prices so that you can make a choice you won't regret. An overview of bugs typical of this location is included so that you can identify which problem you are dealing with.
5 Best Pest Control Companies in Dallas
Here is a list of excellent pest exterminators that operate in Dallas and are most likely to solve your bug problem at a reasonable price. Every company has its area of specialization and pricing policies, so make sure to pick one that fits your purpose.
1. Orkin
With more than one hundred years of history, Orkin boasts over 400 locations across the globe, mostly focusing on various states of America. It employs as many as 8,000 professionals and takes pride in its evidence-based approach to pest management.
This company has some big names on its partner list, in particular, the American Red Cross, with which it cooperates on mosquito-borne diseases such as malaria, the National Science Teachers Association, and the Centers for Disease Control and Prevention. Such collaborations enable it not only to extend the scientific foundation behind its practices but also to educate the public on pest-related risks and dangers.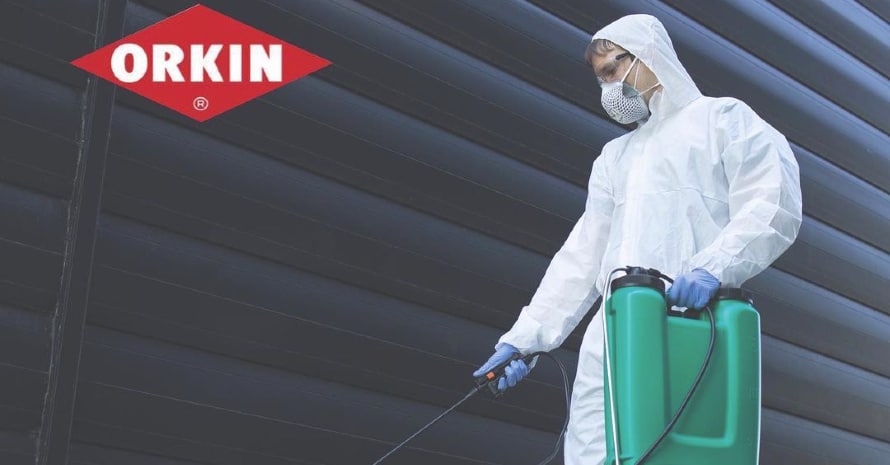 You can count on Orkin when it comes to finding an all-around solution to a pest problem. What you purchase is not a one-time service; you'll get regular support and advice to make sure that unwanted guests do not return to your house. As part of its commitment to serving its customers, Orkin does not charge extra fees in case of reinfestation between visits, viewing it as a kind of warranty.
Unlike some other companies in Dallas, Orkin won't give you a free first inspection. However, you don't have to commit to a plan before it takes place and the experts identify the steps to take. The price depends on a number of factors, including the state of your property. Orkin can help you with rodents, termites, and bed bugs. Regular follow-ups are part of the plan.
2. Rentokil
Another pest management giant on our list, Rentokil, was initially a British-owned company that has grown considerably since it was founded back in 1925. It is now a diversified business with a global presence offering services in pest control, disinfection, and more. It stands out from its rivals due to offering specialized industrial pest extermination services for the food industry, healthcare, and other areas requiring special consideration.
Rentokil is not simply a big global player. It proudly implements responsible operation practices for the benefit of local communities. Besides, the company will offer you a single point of contact so that you can get advice quickly and effortlessly, which makes it a much more pleasant experience.
With its progress tracking software, you can enjoy maximum transparency as to what you are paying for and how efficient the treatment you have chosen is.
If you are looking specifically for yearly or quarterly plans, you might not find them on Rentokil's website. However, its professionals do not limit your cooperation to single-time visits. Whether it's bed bugs or termites that you are facing, you can expect to get interim follow-up sessions.
The Rentokil Specialist with expertise in dealing with a wide range of bugs will offer you useful information on how to handle your problem as education is central to Rentokil's mission. There are no fixed prices. You need to invite a professional for the initial inspection to find out how much you will need to pay based on the pest you have, infestation severity, and other criteria.
3. Western Exterminating
This company began as a one-person enterprise that has nothing at its disposal but a desk, a telephone, and a few chemicals. That was back in 1921, however, and the business has evolved to one of the biggest and most famous pest control companies, hiring just under 1,000 employees across its locations.
A major way in which Western Exterminating stands out among other competitors is by hiring office consultants with on-the-job training, which increases your chances of getting detailed and informative answers to your questions the moment you contact the company. The office workers are available 50 hours a week to support and educate you.
It's safe to say that personnel training is Western Exterminating's biggest pride. Its technicians study at Texas Tech and Texas A&M to offer you efficient and scientifically justified solutions with due respect to your home.
Chemical suppliers also cooperate with the company by providing specialized workshops on how to use their products. Seminars, courses, and workshops are part and parcel of life as a Western Exterminating Employee as the giant is part of the National Pest Management Association, Texas Pest Control Association, and Greater Tarrant County Pest Control Association.
There are two residential plans to choose from, standard and executive, both quarterly. The difference between them is the latter also includes your lawn and other outdoor areas that constitute a part of your property. As a Dallas resident, you are likely to deal with pests that are not part of the company's standard list, which only means they will customize the plan and the price to meet your needs.
4. Tactical Pest Services
A local company that chose to focus on North Texas rather than sprawl as much as possible, Tactical Pest Services is a good example of how specialization and a responsible attitude can combine for excellent service. Run by a director with over a decade of experience in this area, the company is devoted to meeting customer needs at fair prices. It offers a wide range of specialized solutions depending on whether you are seeking to exterminate the existing pests or prevent an infestation post- or pre-construction.
Please mind that Tactical Pest Services specializes in residential pest management. Unlike the companies above, it does not offer plans for businesses in industries that are especially prone to pest infestations. The focus is entirely on homes in North Texas, and Dallas is no exception. You can choose one of many treatment schedules, which also determine the available payment options. One-time visits are the most expensive, while quarterly, monthly, and bi-monthly inspections are a good way to save your money.
Pricing is flexible depending on which pests you need to expel from your property and how often you would like to follow up on it. The cheapest plan will cost you just under 40 dollars monthly. This covers wasps, spiders, and other common problems, both in terms of treatment and prevention. Plans which come with mosquito service included are somewhat more expensive. If you choose a less harsh natural treatment, the price can reach 73 dollars per 3 weeks.
5. Pest Management of Texas
Just like number 4 on our list, Pest Management of Texas, or PMOT, is a local company that works specifically with bugs native to Texas. With its excellent BBB rating, it is known to prioritize customer happiness and long-term relationships over one-time profit.
PMOT does not limit its operations to residential pest management. It offers flexible solutions to meet the needs of businesses in a variety of areas, from nursing homes to churches to grocery stores. It also works with residential property owners to establish a healthy, pest-free environment for Texas-based families.
If you are not sure whether the problem you have identified requires intervention at all or just don't like the idea of paying for an estimation visit, PMOT has every chance of becoming your exterminator of choice. This company offers free 30-point inspections during the first visit to identify the problem as well as the steps to be taken. You can choose from a variety of plans and agree to customize them to exclude any services that you don't need, which means you pay exactly for what matters.
PMOT experts can deal with a wide variety of pests, including bed bugs, wasps, bees, and rodents. They are also certified Integrated Pest Management (IPM) professionals, which enables them to use fewer chemicals on your property. Over 20 years of operation, the company has worked out ways to show that customer safety is paramount to it. Apart from only applying the necessary treatment, it includes constant education and using easily recognizable PMOT vehicles for identification purposes.
Common Pests in Dallas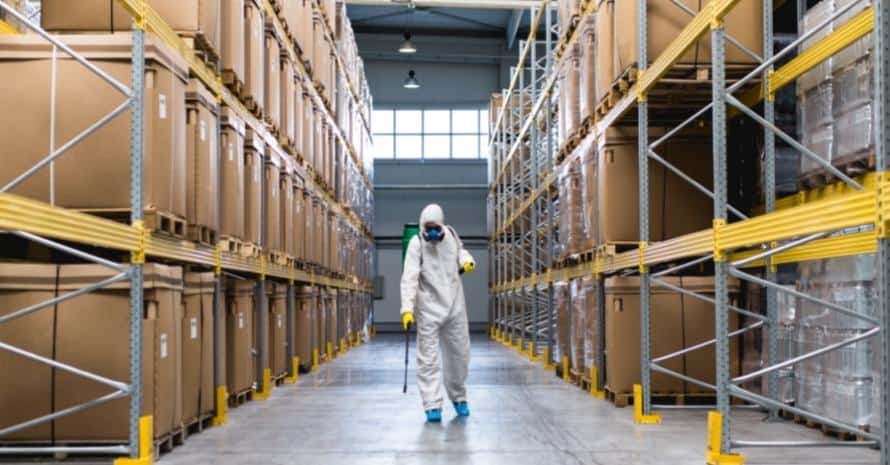 This section is a brief overview of pests that are often found in Dallas and why you should beware of them.
Termites
Termites are best known for the damage they cause to wooden structures as they make tunnels in them. They resemble large ants in appearance but have front and hind wings that are the same length and straight, sometimes drooping antennae. This pest might be particularly challenging to keep in check.
Bed bugs
Bed bugs will bite you in your sleep because they are dependent on your blood. You might have heard that these small (less than 1 cm in size) reddish-brown or puce insects spread diseases, but that's not exactly true. While bed bugs are not known to carry infections that a human can contract, they leave itchy bites, by scratching which you can get a secondary skin infection.
Wasps
Wasps are well-known among Texas residents due to their painful stings that can cause severe allergic reactions in certain individuals. Anaphylactic response to being stung by a wasp can be lethal in extreme cases. You can tell wasps from bees because they have longer, more brightly-colored bodies with no fuzz and, unfortunately, they can sting multiple times.
Cockroaches
Another pest falsely accused of spreading diseases, cockroaches do cause asthma and poisoning-like symptoms by shedding skin and droppings near meal preparation places. They become hard to control in the presence of food leftovers and water sources and are likely to require the intervention of a skilled pest control professional.
Spiders
Dallas is home to a number of spider species, including those capable of injecting venom under your skin as they bite. The spider theme is central to Dallas bug removal, even though a lot of them are harmless.
Dallas Pest Control Prices
Dallas exterminators tend to charge higher fees for one-time visits as compared to regular inspections. A single appointment will likely cost you 100 dollars and up, while monthly plans provide for about 50 USD per visit. The more regular inspections on your plan, the cheaper each one should be. The exact price will likely depend on the size of your property as well as the nature of the problem you are dealing with. For instance, termites can be expensive to get rid of if the damage is massive.
How to Find the Best Exterminators in Dallas
Texas is well-known to be a haven for pests, which means the market is pretty busy with companies offering to help you get rid of them. How to choose the one you can rely on, however, remains a question if you do not have any positive first-hand experience.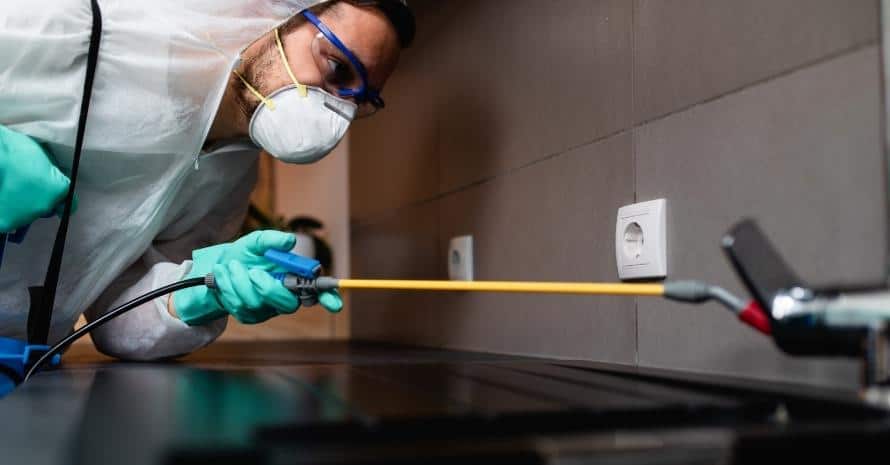 Dallas pest control reviews on the Web can be informative, but you need to keep in mind that you cannot expect a customer to be knowledgeable and unbiased about their experience with this or that provider. Here is a list of criteria to take into account when choosing pest control companies in Dallas.
Experience dealing with the problem
As has been mentioned above, Texas is home to a great variety of pests, which begs for specialization in the pest control market. Of course, giants such as the first three companies on our lists can afford to deal with all kinds of pests because they have sufficient resources and access to cutting-edge technology. Smaller businesses, however, are less likely to prove reliable if they promise to expel every pest from ants to cockroaches to rats.
Use the guide above to identify the pest you are most likely facing, consulting a professional as necessary to improve clarity. Then look for pest control companies in Dallas that are proven to have successfully solved the same problem as you have.
Approach to pest control
There are many ways in which an exterminator can approach this or that pest. With bed bugs, for example, there are at least two major ways in which you can get rid of the unwanted biting guests. Some prefer old-school heat treatment, which kills every life stage of the bug and lasts for about a month, while other customers will choose more affordable chemicals, where there's usually a tradeoff between safety and lasting effect. Make sure to pick a company that offers you enough choice or uses an approach that you are fine with.
Pricing and warranties
Finding affordable pest control in Dallas can be even more challenging than simply finding an affordable provider. Luckily, numerous world-class companies like those from our list above offer yearly and quarterly pest management plans that enable you to save money while also being sure that your home is well-protected.
FAQ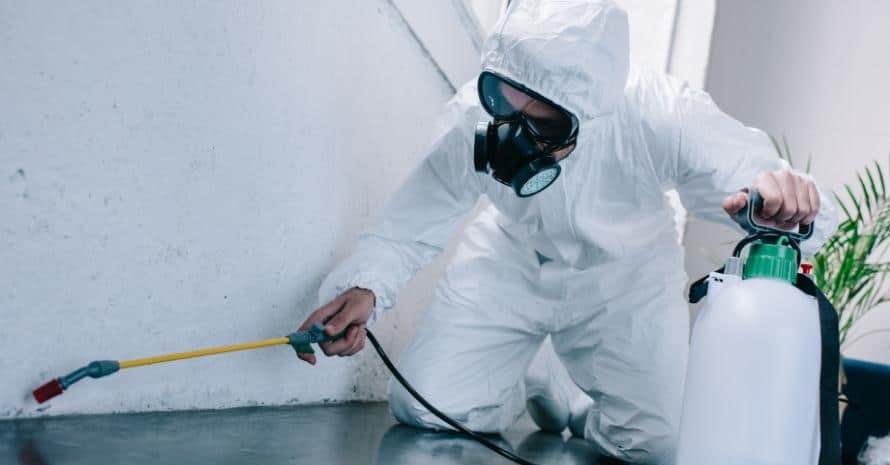 This section presents concise answers to frequently asked questions about managing pests in Texas. More details on certain aspects, such as pest identification and choosing the best exterminators in Dallas, can be found above.
How often should pest control be done in Dallas?
Generally, the recommended inspection frequency is monthly. This is also the most financially viable approach that also helps reduce potential damage. However, there's nothing wrong with having a pest professional visit your home quarterly if you live in Dallas unless there is a recent history of infestation.
Who is responsible for pest control in a rental property in Dallas?
According to the laws of Texas, the landlord is responsible for ensuring their property is habitable, which includes adequate pest control. This does not apply to cases where the tenant is causing infestation by failing to keep the apartment clean, which is common with cockroaches. Moreover, the tenant is obliged to prepare the unit for any necessary measures to be taken according to the pest control plan.
What is the average cost of a pest control visit in Dallas?
If you only want a pest management expert to visit you once, the average price is 100 to 150 dollars. This, however, can be reduced to as little as 50 dollars if you purchase a monthly plan. The range is vast since massive termite infestations can cost you several thousand dollars to stop.
Also read:
Why You Should Trust Pest Control Hacks?
We know that pests are nasty neighbors, and it can take months to eliminate them without the right approach. Our experts use their own experience to compile articles and guides that are introductory and informative. Our authors' opinions are independent and based on the results of practical testing of pest control tools. We do not notify manufacturers of testing of their products and do not receive payment from them for posting their items. Also, our texts are never submitted to company representatives for proofreading before placement. On the site, you will find exclusively objective ratings and reviews.