Even though adult moths are relatively harmless, their larvae can be a huge nuisance. The tiny creatures will eat through all kinds of fabric and ruin your kitchen supplies before you know it! Since moth infestation is a fairly common problem, many people are considering buying this or that kind of anti-moth product to send the pest packing.
Pros
Specialized clothing moth formula.
Best Clothes Moth Trap
Pros
Specialized clothing moth formula.
Whether it's the pantry variety or a kind of clothes moth that's ravaging your home, the best moth traps featured in this article will keep the critter at bay. A detailed guide and a FAQ section are included for extra clarity.



Top 6 Anti Moth Traps Reviewed
Here's a list of my personal favorites on the moth solution market. As always, you are free to choose whichever suits you best based on your budget and priorities, as each appears to have its strengths and weaknesses.
1. Dr. Killigan's Premium: Smart and Sleek Closet Moth Traps
Specifications:
100% Safe and Non-toxic
Number of Pieces: 6
Item Weight: 4.2 ounces
Package Dimensions: 7.64 x 6.02 x 0.94 inches
Target Species: Moth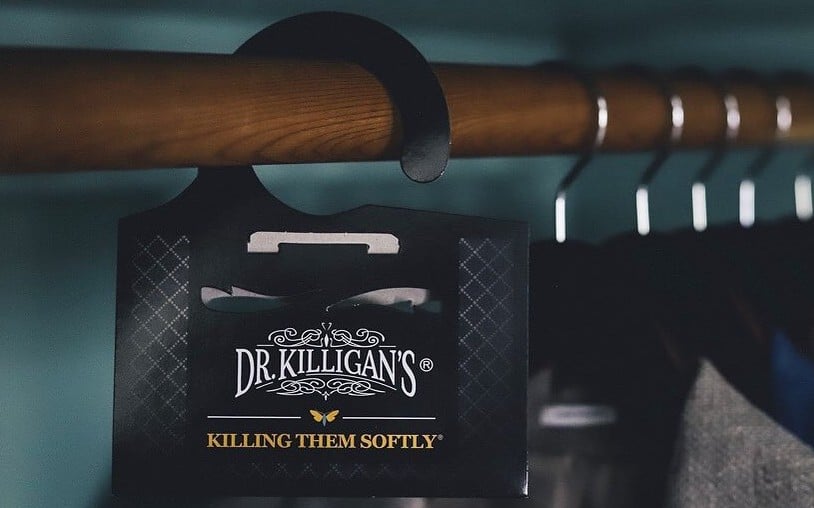 Dr. Killigan's is a brand dedicated to taking pest elimination to a new level through 100% non-toxic formulas and design that is pleasing to the eye.
The manufacturer emphasizes that the solution will only work if you're witnessing a clothing/closet moth infestation rather than pantry, food, or gypsy varieties. (If the latter is the case, see Dr. Killigan's pantry moth trap below). This is only natural given that pheromones have a species-specific appeal.
The product boasts a clever and good-looking design with additional air vents for improved airflow and efficiency in killing the critters. You can choose between two color options with no difference in operation. One improvement that would be welcome is a less wiggly hook.
Dr. Killigan's moth trap is easy to set up and highly effective because it uses pheromones to attract male moths, which end up stuck in the glue that is bears. Packs of six and even twenty are available, with one trap lasting for up to three months or until full. Unfortunately, two months is the average actual term.
Pros:
Cons:

effective specialized closet moth formula;
pheromone-primed;
improved airflow;
looks good.

unlikely to last for three months;
wiggly hook.
2. Dr. Killigan's Premium Pantry Moth Traps: A Good-Looking Food Moth Solution
Specifications:
Material: Paper and Glue
Number of Pieces: 6
Item Weight: 0.11 Pounds
Product Dimensions: 5 x 4.5 x 4.5 inches
Target Species: Moth, Birds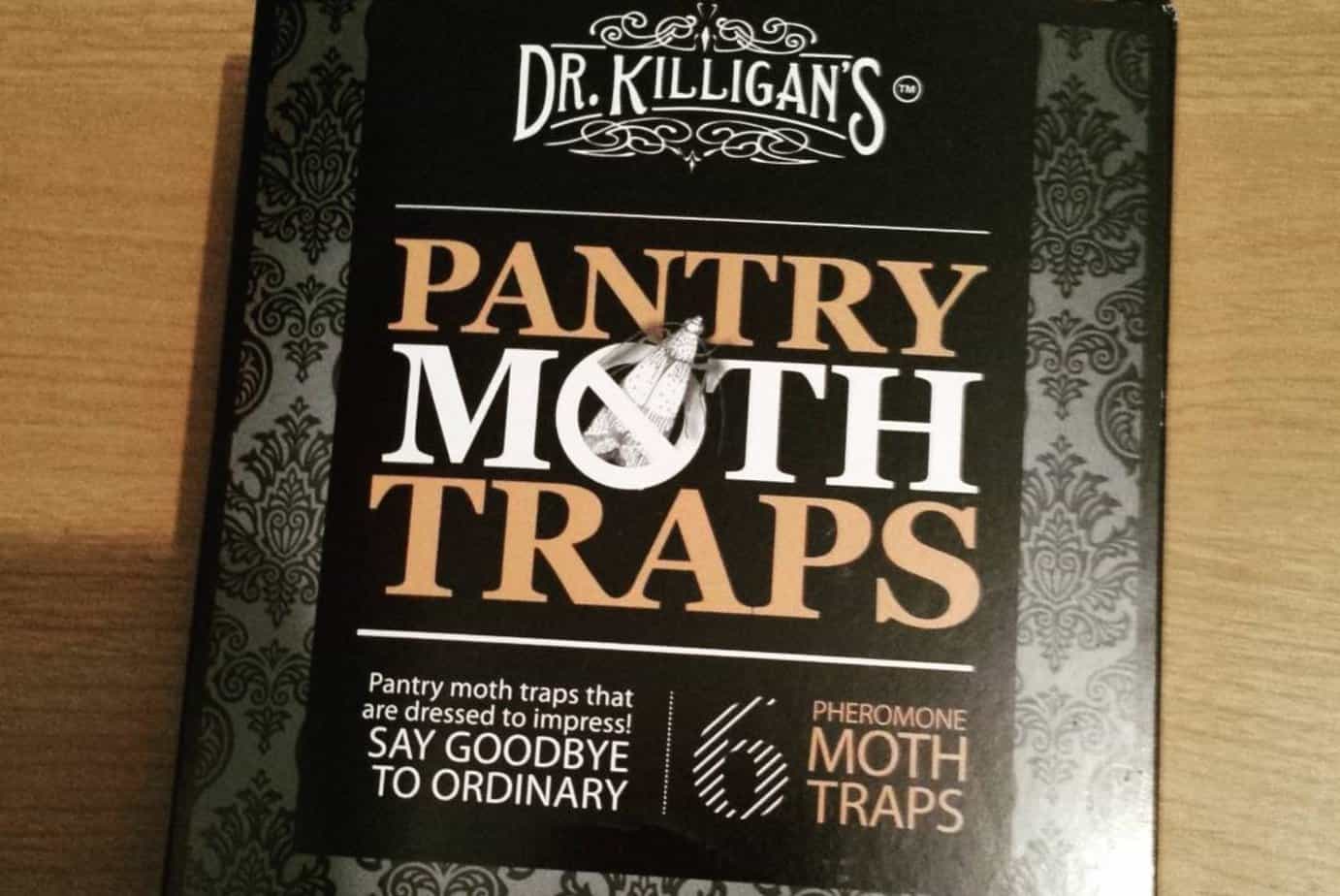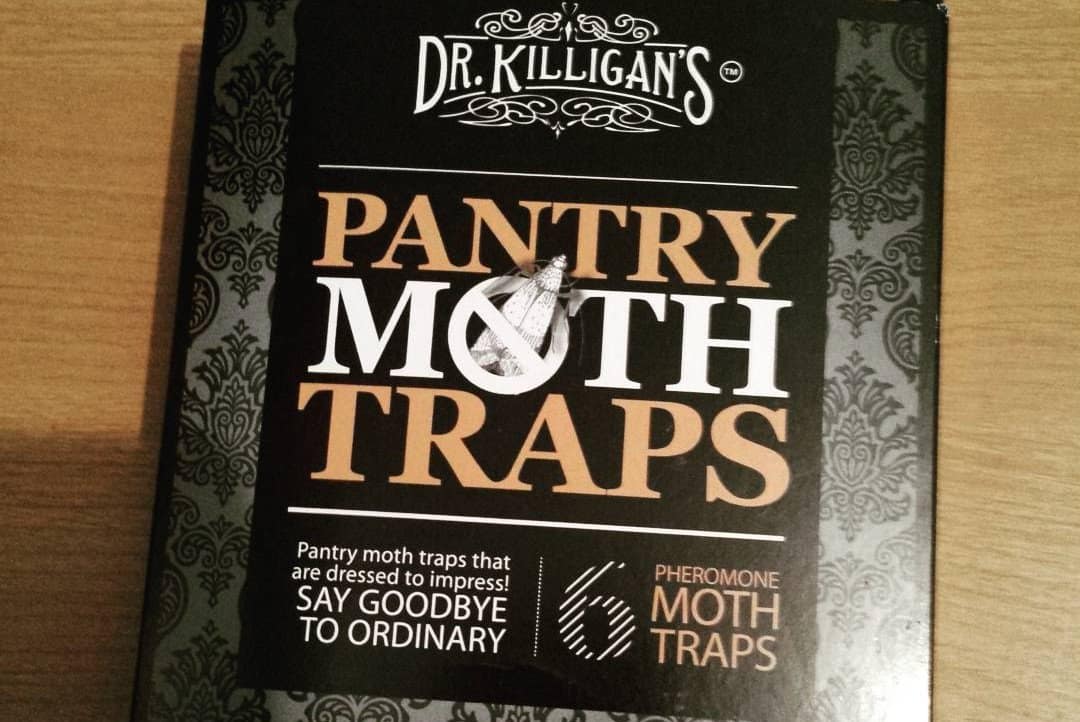 Just like the closet moth traps by the same brand featured above, this product by Dr. Killigan's combines impressive looks with effectiveness in targeted application. Please mind that the glue traps only work against food moths such as the Indian meal moth and other common varieties, while closet and gypsy varieties will probably be unimpressed.
The set up will take you several seconds and is done in three easy steps. The formula is non-toxic and safe to use around foodstuffs provided that you follow the directions. It works by luring moths with a high dose of pheromones. What happens next is the insects get stuck in the glue. Dr. Killigan's insist that this should be paired with a thorough kitchen/pantry cleaning and recommend using their insect spray additionally.
Packs of six and twenty are available, with two color options to choose from. Just like the above closet moth products, these traps will probably stop attracting the critters after about two months in use. This is not bad but not the most impressive longevity on the market either.
As for the design, it surely looks good but lacks stability unless you hang it.
Pros:
Cons:

targeted effect;
high pheromone dose;
improved airflow design;
stylish.

unlikely to last for three months;
the triangle is somewhat unstable.
3. Moth Prevention: The Best Clothing Moth Traps for Massive Infestations
Specifications:
100% Safe and Non-toxic
Number of Pieces: 3-Pack
Item Weight: 2.4 ounces
Package Dimensions: 10.67 x 6.61 x 0.43 inches
Target Species: Moth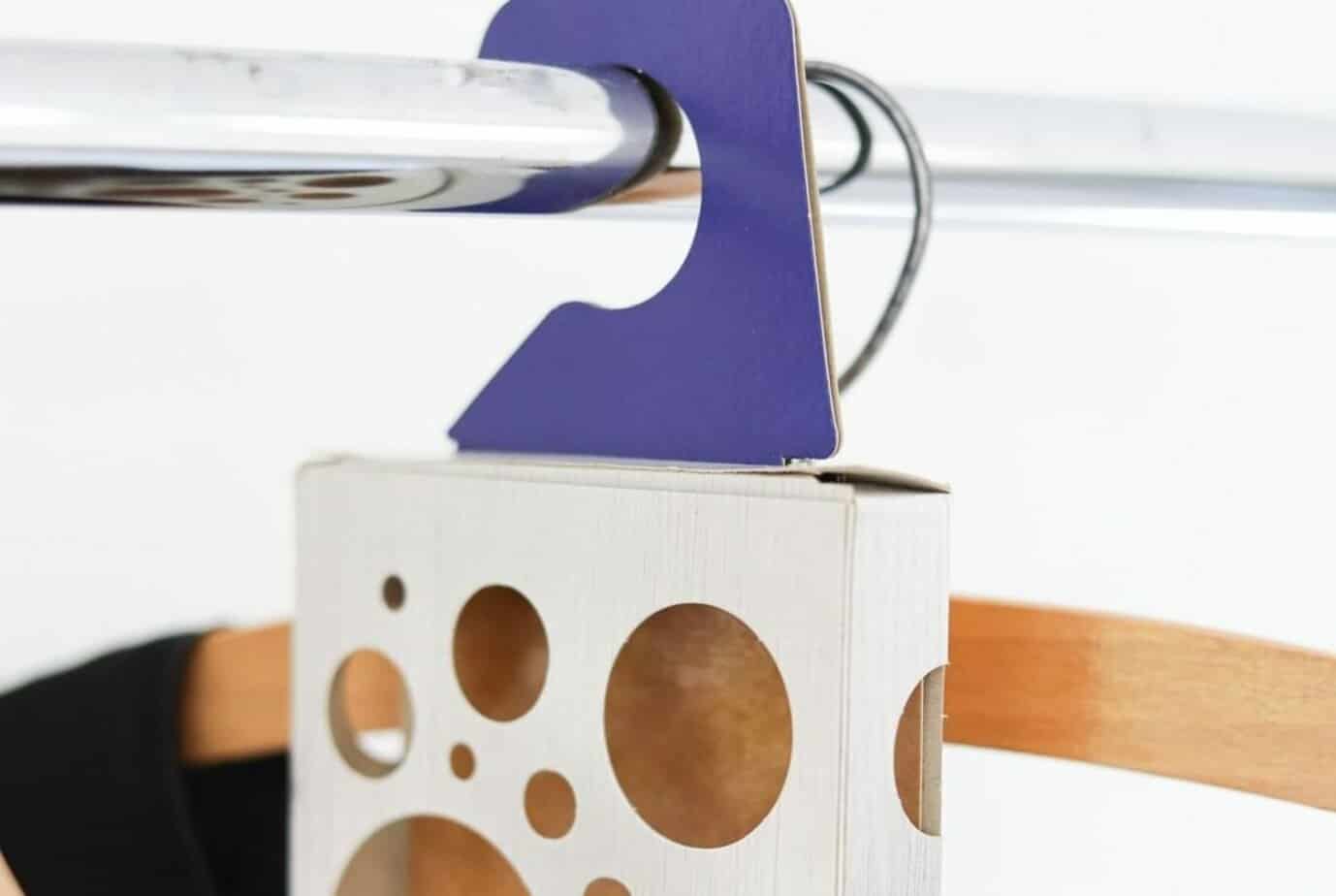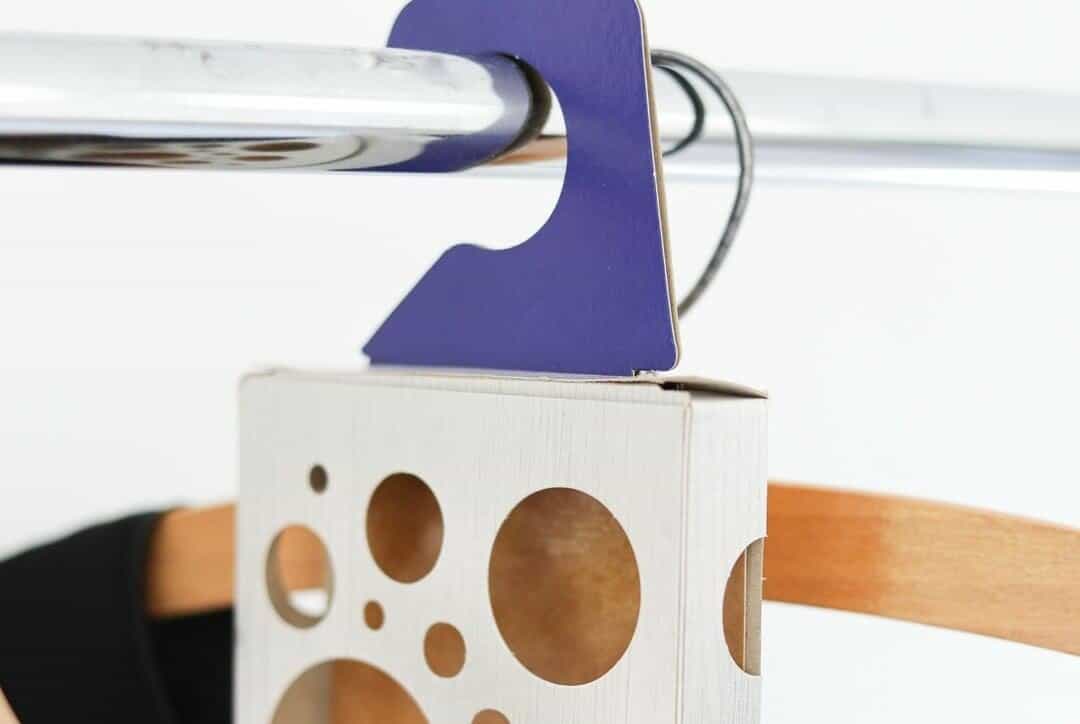 Moth Prevention is a US-based pest control brand selling a limited range of highly specialized pest control solutions.
These closet moth traps boast a German pheromone formula, paired with a design that provides for good airflow while also having multiple access points for moths and thus letting more insects in at a time. Inside the cheese-like box, there is a sticky, pheromone-based strip that catches moths. The strips can be replaced as necessary (usually in about three months).
The trap is easy to assemble and provides for multiple placement options. One improvement I wish for is a better-looking, more discrete design. The price is higher than average, but the refill option partially makes up for it.
Pros:
Cons:

advanced lure;
specialized clothing moth formula;
versatile design;
many access points and good airflow.

not inexpensive;
aesthetically dubious.
4. ECOTASTIC Clothing Moth Traps: Good Pheromone Moth Traps on a Budget
Specifications:
100% Safe and Non-toxic
Number of Pieces: 11 Count
Item Weight: 8.1 ounces
Package Dimensions: 5.98 x 5.08 x 2.32 inches
Target Species: Moth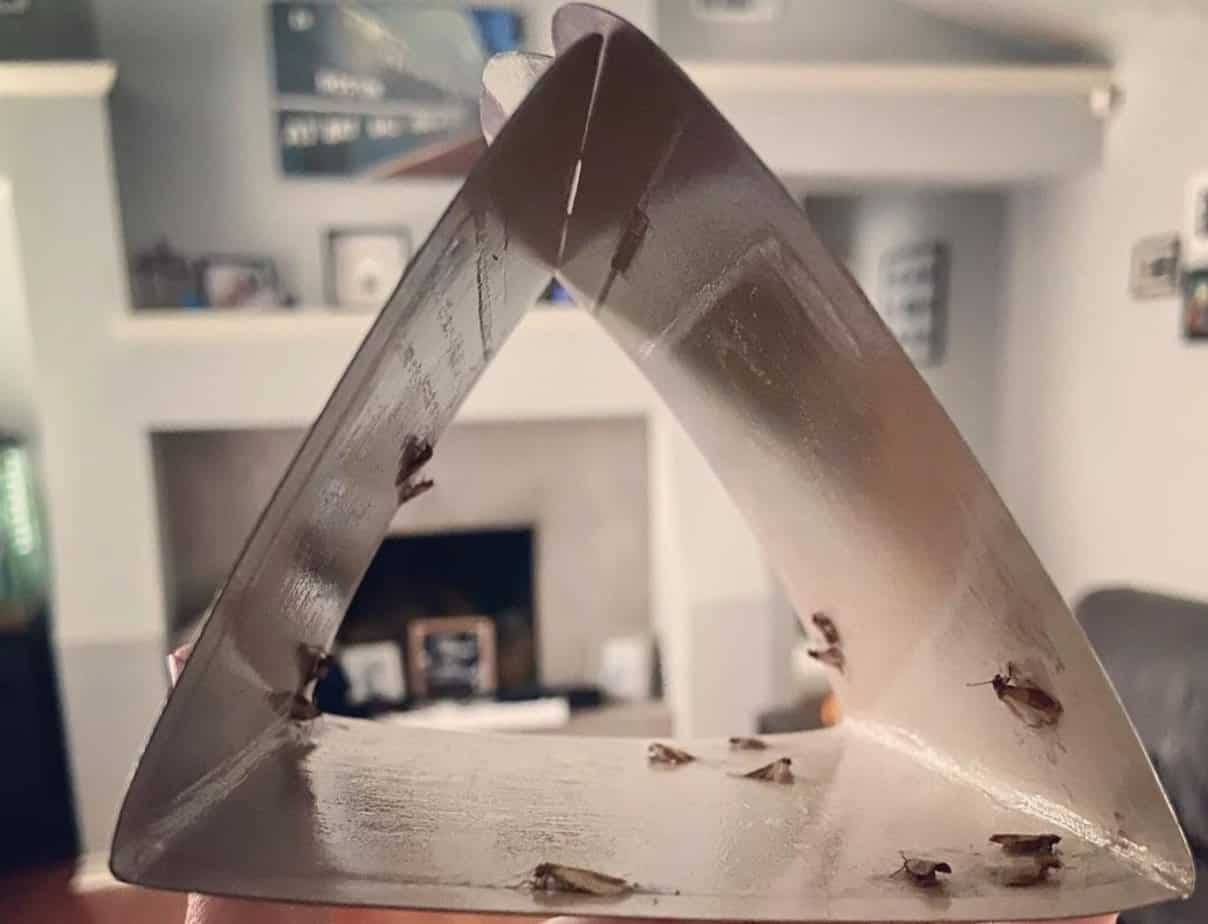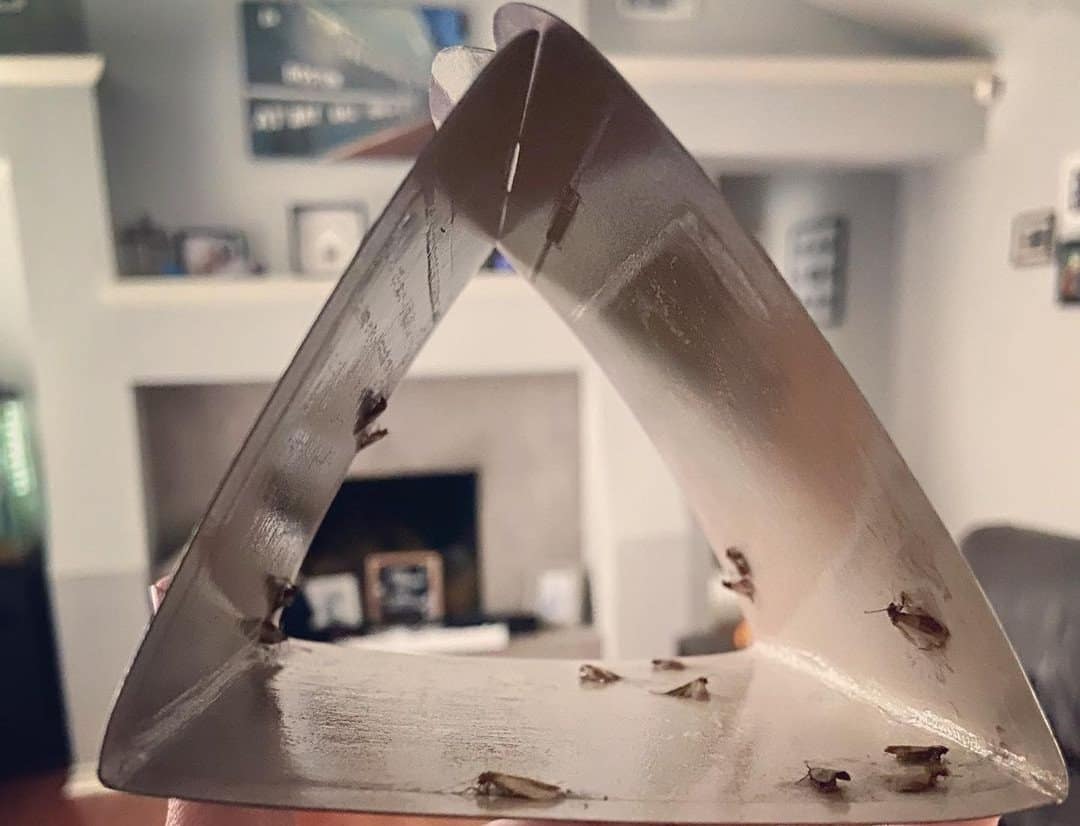 Eco-Tastic is a small, family-owned business located in Georgia. The company is dedicated to offering high-quality pest control solutions at affordable prices.
Indeed, this 11-pack is considerably cheaper than the above options. The set-up is straightforward is ever, and the placing options quite versatile. These are standard pheromone-primed glue traps that catch male moths, which essentially prevents breeding.
The design is unassuming. There's not much space for insects to get stuck, too, which means you'll need to replace the traps often. One more thing I don't particularly like about this trap is that it doesn't come with a rack hanger but has a center hole in the top part instead.
Pros:
Cons:

one of the cheapest options out there;
effective closet moth pheromone formula;
easy set-up.

basic design;
won't last as long as some rivals.
5. Faicuk Clothes Moth Traps: Simple, Budget-Friendly Glue Moth Traps
Specifications:
100% Safe and Non-toxic
Number of Pieces: 6
Item Weight: 3.84 ounces
Package Dimensions: 7.6 x 4.21 x 1.1 inches
Target Species: Moth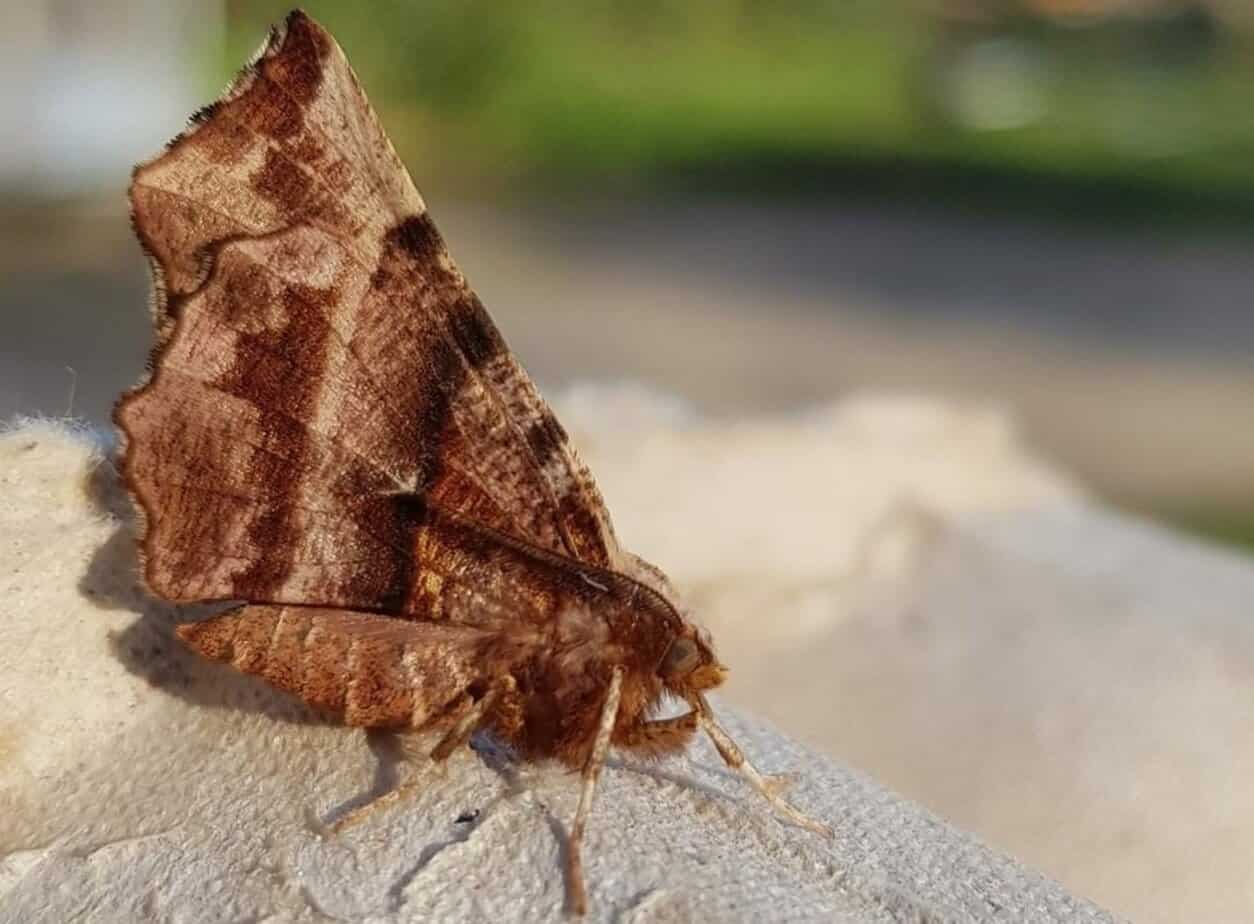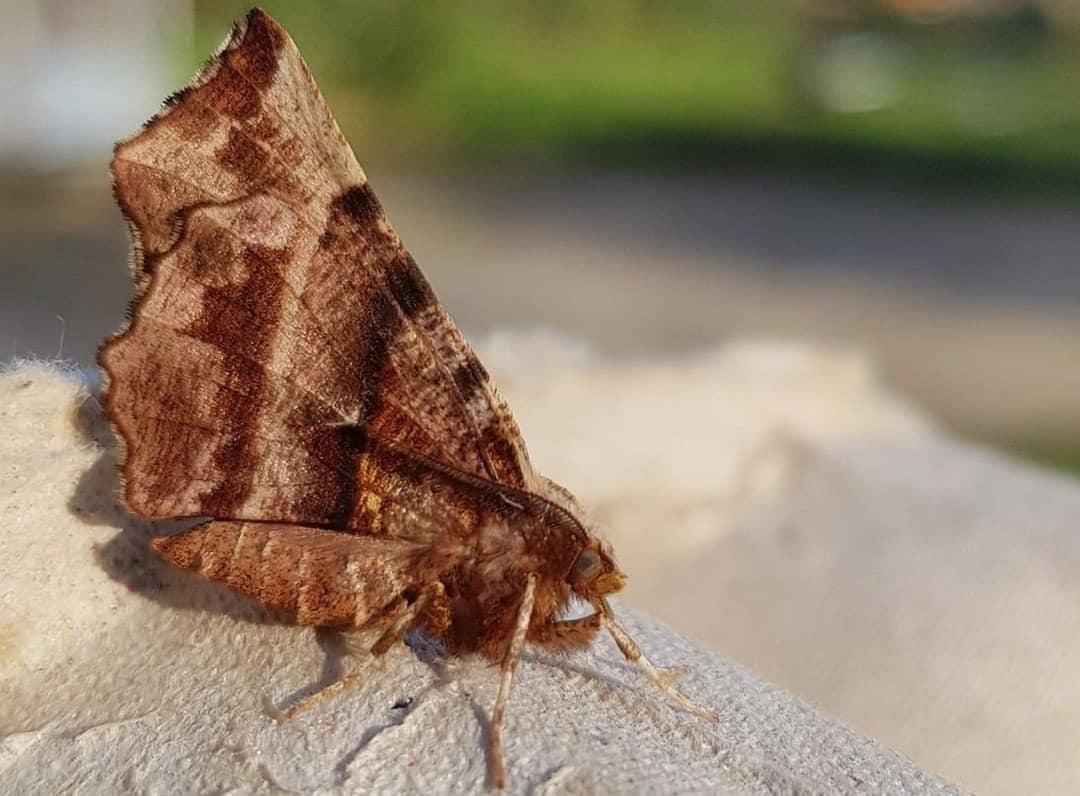 These traps feature the traditional triangle design with a convenient hanger for added versatility. They are a breeze to set up and look just like you would expect a moth trap to.
Although the pheromone-baited formula is stated to last for up to 12 weeks, two months is a more realistic prediction if an infestation is massive. With packs of six and even twelve traps available, however, it is hardly an issue.
Pros:
Cons:

affordable;
works well for clothes moths;
big convenient hanger;
easy to use.

not the most long-lasting trap.
6. Raid Pantry & Flour Moth Trap: Budget-Friendly Anti Moth Products for Your Kitchen
Specifications:
Material: Paper
Number of Pieces: Set of 8 Traps
Item Weight: 5.9 ounces
Product Dimensions: 12.44 x 8.43 x 1.73 inches
Target Species: Moth, Fly
Made by the famous Raid, this food moth trap has an unsophisticated design that blends in easily with most interiors.
The sticky inside also bears a pheromone lure that attracts pantry and meal moths. I find it somewhat less effective than most other options on the list because you'll probably find fewer insects stuck at a time.
However, it works reasonably well when infestation is moderate, and the cost of this 8-pack is affordable. The manufacturer states that each trap can last for up to three months, which is hardly the case in practice. I would expect the standard life of approximately two months instead.
Pros:
Cons:

inexpensive;
low-key design;
simple installation;
food moth pheromone lure,

less efficient than some rivals.
What are Moth Traps and How to Use Them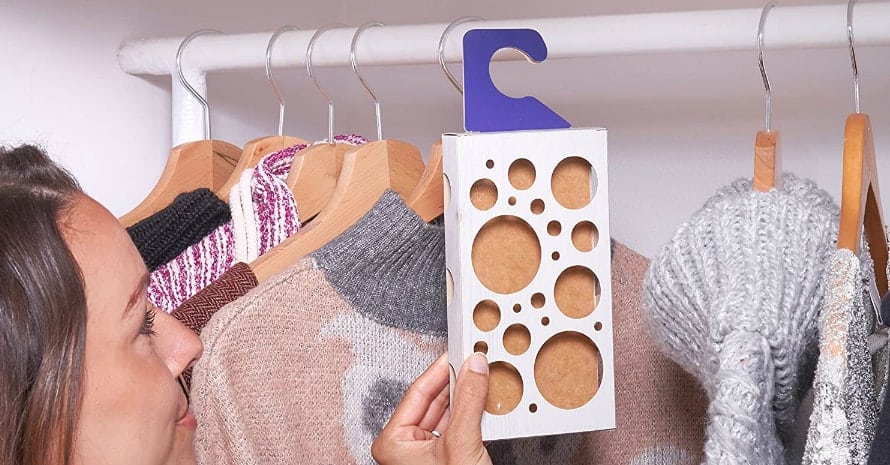 It's always important that you form a solid understanding of what you are looking for before you actually go shopping. This is especially true with moth traps. It turns out that the simple device comes in many flavors!
Moths make a big category of insects, so big in fact that there are over 11,500 species present in North America alone. Fortunately, they don't all bother us humans. If they do, they do in different ways, too.
House Moth Varieties
When it comes to moths as a pest, they generally fall into three groups: closet/clothes moths, food/pantry moths, and gypsy moths. The latter variety is hardly ever found indoors, instead targeting shrubs and trees in our garden. This article focuses on the former two moth categories, both known to frequent human houses.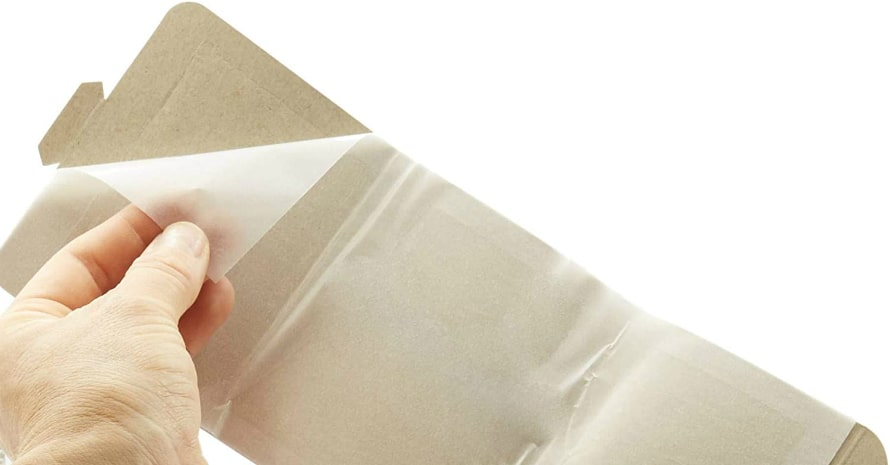 Fabric-eating villains include the casemaking clothes moth, the webbing clothes moth, and the carpet moth. For the purpose of pest control, however, these can be viewed as one large group to which the same control and prevention principles apply. Mostly straw-colored, these have unassuming looks and are about a quarter of an inch long.
Meal moths are bigger, about half an inch in length when resting, and usually darker than their fiber-eating counterparts. The Indian meal moth is the most common variety, often found feasting on dry foods such as dried fruits, pasta, nuts, powdered goods such as milk and cocoa, and more.
How Moth Traps Work
The indoor moth traps that insect control companies offer nowadays belong to the pheromone trap category. These are not to be confused with monitoring moth traps, where light is used to attract the insects for further examination by entomologists.
Most of the moth killing traps on the market have a similar designs, the key difference being which moth variety they target, namely meal or closet. Because of the principle of operation that they utilize, a food moth trap will hardly attract fur eaters and vice versa.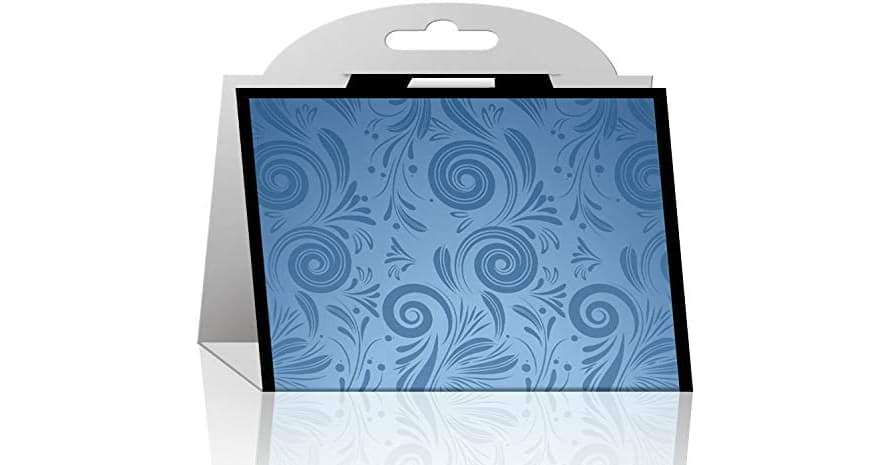 A trap is basically a strip of paper, cardboard, or other material that's covered in glue. Apart from the adhesive, there's a pheromone prime, that is, chemical substances that female moths of the respective variety use to signalize their presents to their male counterparts.
When male moths smell pheromones, they feel an urge to breed and start looking for the source of the odor. The good news is that humans can't smell moth pheromones, meaning that house moth traps are one of the few pest control products that are odorless.
When the infatuated male finds what's giving off the pheromone smell, it's mostly too late as he's hopelessly stuck in the glue and bound to die. This breaks the mating cycle, effectively causing the females to stop laying eggs. However, it is not a quick process, especially if there are numerous larvae around the place. Remember that traps only attract adult males.
How to Make the Best of Moth Traps
Even the best moth killer can fail when used solo. Whether it's closet or food moths you're dealing with, prevention is key to preventing re-infestation in the near future.
The step to take before or immediately after placing the traps is to remove any larvae or webbing you can find. Have a close look at your wardrobe and vacuum any crevices where lint or hair is likely to accumulate. You can wash your clothes in hot water or use your freezer to kill existing closet moth larvae/cocoons.
Those dealing with meal moths should keep any food outside of the fridge in airtight containers, and be sure to throw away any supplies with webbing and/or larvae.
Using chemical repellents such as mothballs is usually advised against as they tend to be toxic.
Moth FAQ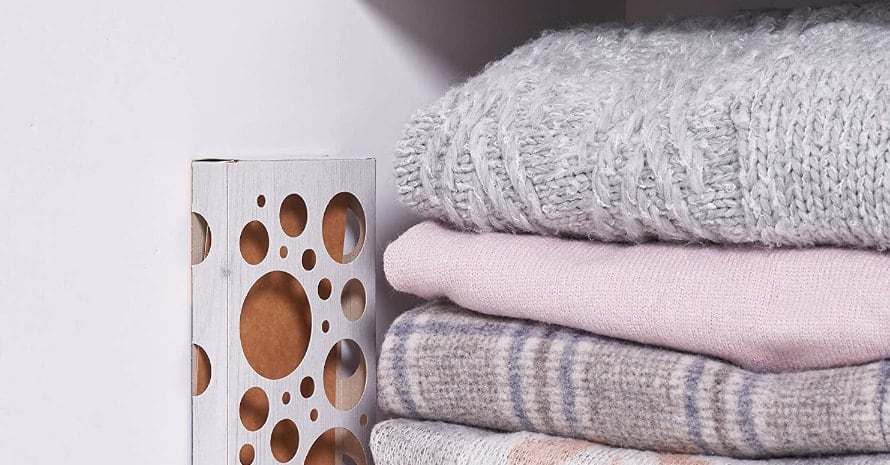 Here are my brief answers to some questions that people often ask when faced with moth infestation.
What is the best way to get rid of moths?
Moth traps work best in combination with a thorough cleaning and prevention, that is, keeping your wardrobe/food supplies tight and clean. Remember to manually remove any existing larvae, as traps are only active against mature males.
Do moth traps work?
They do unless you have missed a source of potential re-infestation. Moths are a common pest, which means you need to remove anything that can attract them while also killing the existing ones.
Where should I put out moth traps?
This depends on which variety you have. Closet moth traps usually come with hangers to suspend them on the clothing rack in your cupboard, while those aimed at meal moths can be placed standing or hanging in cupboards or anywhere in the room where most moths have been observed. Always place traps out of draughts.



What do moths hate the most?
Moths find certain smells offensive. These include lavender, mint, cedar, and certain spices such as cloves, rosemary, and thymes. Lavender and cedar are especially common in moth repellents. Both can be used to make oil.
Say Goodbye to Moths
If you're suspecting moth infestation, the first thing to do is identify the variety and get your kitchen/wardrobe area, respectively, extra clean. Now that the larvae are gone, a pheromone-primed moth trap will kill the remaining adults. Just be sure to pick one that fits your moth type.
Odor-free and usually unobtrusive, moth traps are a safe yet effective pest control product that is also easy to use. I highly recommend this solution over toxic mothballs and their likes.
Have you ever tried natural moth remedies such as cedar? Did it work? Tell us in the comments!
References:
Clothes Moths (D.-H. Choe, Entomology, UC Riverside University of California Statewide IPM Program):
http://ipm.ucanr.edu/PMG/PESTNOTES/pn7435.html
Moths (Metro News):
https://www.oregonmetro.gov/tools-living/healthy-home/pest-control/moths
Clothes Moths Undressed (Missouri Department of Conservation):
https://mdc.mo.gov/conmag/2002/09/clothes-moths-undressed
Why You Should Trust Pest Control Hacks?
We know that pests are nasty neighbors, and it can take months to eliminate them without the right approach. Our experts use their own experience to compile articles and guides that are introductory and informative. Our authors' opinions are independent and based on the results of practical testing of pest control tools. We do not notify manufacturers of testing of their products and do not receive payment from them for posting their items. Also, our texts are never submitted to company representatives for proofreading before placement. On the site, you will find exclusively objective ratings and reviews.