As soon as it gets warm, they appear. Mosquitoes cause a lot of inconveniences: Their bites itch, can cause allergies, and their squeaking and buzzing are annoying. They also transmit diseases such as malaria and the West Nile virus to humans. Infection occurs when an insect bites a person.
These are enough reasons to choose the best mosquito netting for the patio, but which variant is effective? With so many options on the market, you can easily get confused. Here's an overview of a few options that I've checked on my own.
Best Mosquito Nettings for Patio Reviewed
Here I have collected mosquito nets that pleased me in the process of use. Based on my experience, I would like to recommend these options:
1. DINHAND Umbrella: Best Mosquito Netting for Patio
DINHAND is a well-known American company that manufactures high-quality products for houses and gardens. They have a lot of useful items to offer, including various patio mosquito net options.
This black polyester mosquito net is thin enough to be barely visible, yet strong to withstand the wind and keep insects outside. The offer includes 2 ties at the top and 2 pins for easy fixation. It is equipped with a fabric border for fixing the mesh from below. My family has been successfully using this patio umbrella mosquito netting for the third season.
The construction is large, yet one person can easily install it. A double zipper and a fabric stabilizer ensure additional protection against mosquitoes. The mounts could be more convenient as additional clips are needed, but the manufacturer has taken this issue into account in the latest models. I would also prefer waterproof material in mosquito netting.
Pros:
Cons:

Roomy;
Light and easy to use;
Dense polyester material;
Durable mesh;
Protected entrance.

Not suitable for very windy weather.
2. Gardeningwill Insect Barrier: Best Netting for Money
Gardeningwill strives to delight homeowners with its household goods at reasonable prices. This is a white polyethylene mesh with a special protective weave, which is sold in different sizes. My friends tried this mesh, and it perfectly met their expectations for the money.
Except for the lower price compared to other options, the advantages include thin but reliable weaving of white color, which decreases the summer heat. The item also protects against other insects, birds, and parasites.
The only downside is that the installation requires additional materials and effort. Technically, you buy the material and then have to use your hands and imagination.
Pros:
Cons:

Comes in different sizes;
Thin, light, and durable;
Versatile in use;
Affordable price;
Protects from other insects, birds, and parasites.

You should take care of the application and fastening mechanism on your own;
Requires extra materials for installation.
3. APEX GARDEN Mosquito Net: Best Aesthetic Netting
This premium option comes with comfortable and aesthetic mosquito curtains for the patio. I use it for picnics with my friends. If you have a gazebo or a shader in your garden, this option is worth taking a closer look at. The set includes 4 nets with a zipper in the middle. This provides reliable protection and convenient use. Net rings are included, but you have to purchase the net string separately.
There are size limits for these meshes, so I advise you to measure your shader and check if it has mesh mounts. The manufacturer has expanded the number of rings and the color assortment. You can fix the net more conveniently after its upgrade. The mesh grants protection only against mosquitoes and insects.
Pros:
Cons:

Aesthetic appearance;
Various colors are available;
A convenient zipper;
Suitable for any weather;
Easy to install and use.

There are size restrictions;
You need to purchase some materials separately.
4. CENBP Umbrella Net: Best Adjustable Mosquito Netting
My relatives bought this mosquito net for the patio and were very satisfied. The mesh is made of polyester. It's not too thick but provides reliable protection.
Strings are also included. Using them, you can conveniently fix the net without any additional tools or help. Two-way zippers make it easy to get in and out. The grid adapts to different sizes of umbrellas. There is also a water reservoir at the bottom that provides stability in windy weather.
The mesh is available only in one color, and I wish it were a little tighter. As for other minor drawbacks, some customers struggle with leaking water tanks. I hope the company will fix these issues soon.
Pros:
Cons:

Extra fine holes;
You can adjust the height;
Fashionable and aesthetic;
Easy to install and use;
Wind stabilizer.

Water tanks might leak;
Suitable only for round umbrellas.
5. Linnai Products Mesh Screen: Easy-to-Use Mosquito Netting
My neighbor bought this mosquito screen for the patio and provided me with extensive feedback. I also had a chance to appreciate his purchase one evening. It is black polyester mesh with rather fine weaving. An elastic band and several ties are placed at the top for fastening. They look solid and are easy to install. Even the neighbor's wife, a rather petite woman, managed to cope with this mosquito net herself.
There is a two-way zipper; however, if the producer added two or more, it would be more convenient. The height is adjustable, so the item is suitable for most garden umbrellas.
A nice bonus you get with the purchase is the waterproof feature. A pipe for water or air at the bottom helps the net to withstand windy conditions. It needs to be filled halfway, but my neighbor hasn't noticed any leaks. There haven't been any improvements to the model since it is new on the market.
Pros:
Cons:

Thin and light but durable;
You can adjust the height;
Even 1 person can easily install and use it;
Wind stabilizer;
Suitable for any weather.

The mesh shape suits only round umbrellas;
Birds and pets can get tangled in the net.
6. Formosa Covers Netting: Best Mosquito Net for Camping
Formosa Covers has been producing quality patio mosquito curtains and covers since 1993. I've seen their mosquito net in the golf club. This item is black, equipped with a double zipper and a wide convenient entrance. The ties and an elastic band on top are designed for a secure and easy fit.
There are 8 weight pouches at the bottom that you can fill with sand or rocks for enhanced stability. Though this model hasn't had any upgrades yet, I find it a decent option at such a price.
Pros:
Cons:

The height is adjustable;
Wind stabilizer;
Easy to install and use without extra help;
Fashionable and aesthetic design;
Convenient entrance.

Additional fasteners are needed.
Mosquito Netting Buyer's Guide
Mosquito nets are widespread nowadays. Let's define the reasons. What do you need to know to choose the right one?
Why you need a patio net: pros and cons
There are various repellents and protection methods against mosquitos. Here are some reasons people often choose nettings:
Not everyone can use repellents. For example, if you have an allergy or asthma, it's better to pick netting instead. It also relates to a small child;
Home remedies require a certain time to prepare. You can also run out of it at any moment.
If you need an effective solution against mosquitoes, this is where mosquito nets can come to the rescue. With them, you can spend a quiet evening in the backyard, enjoying nature.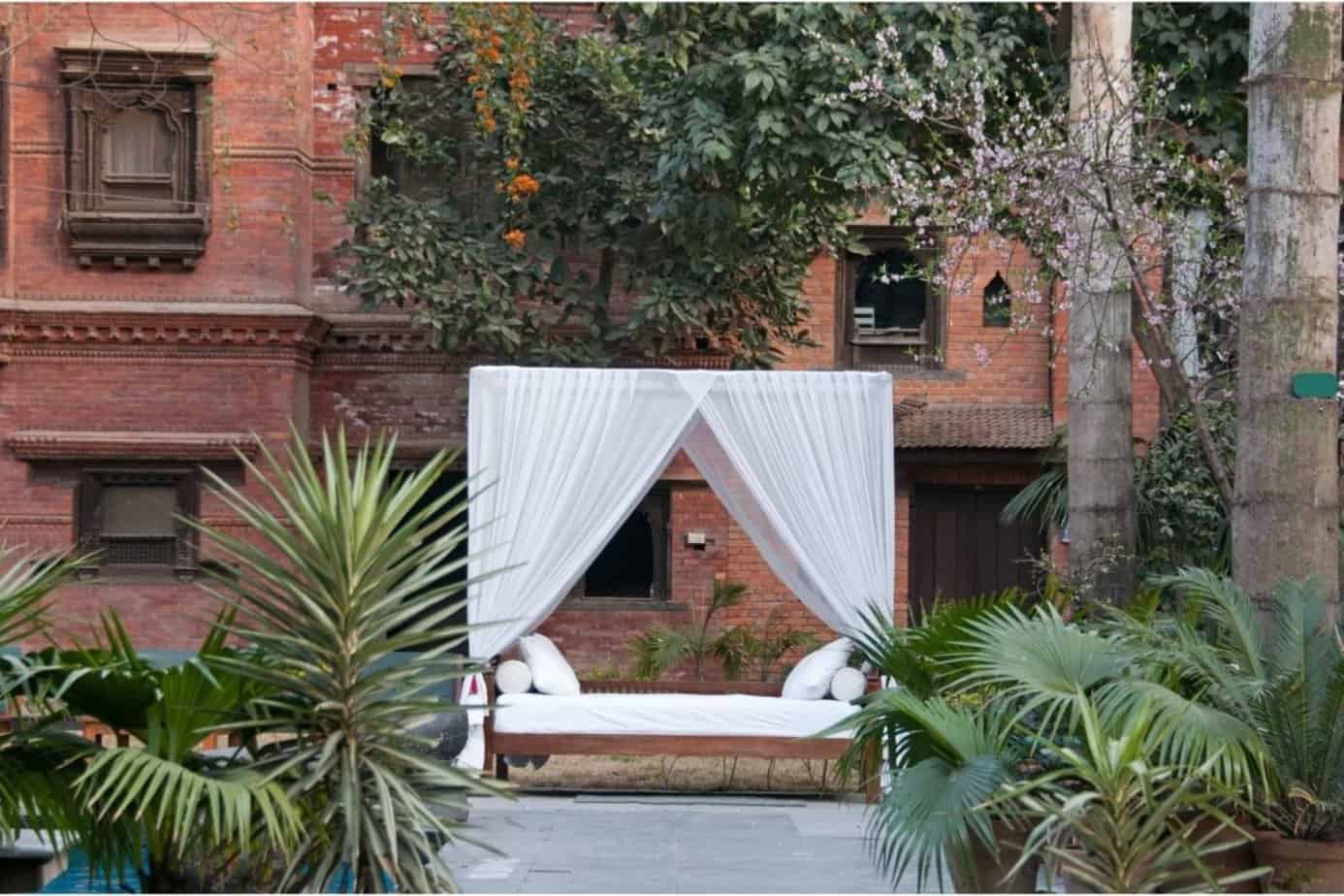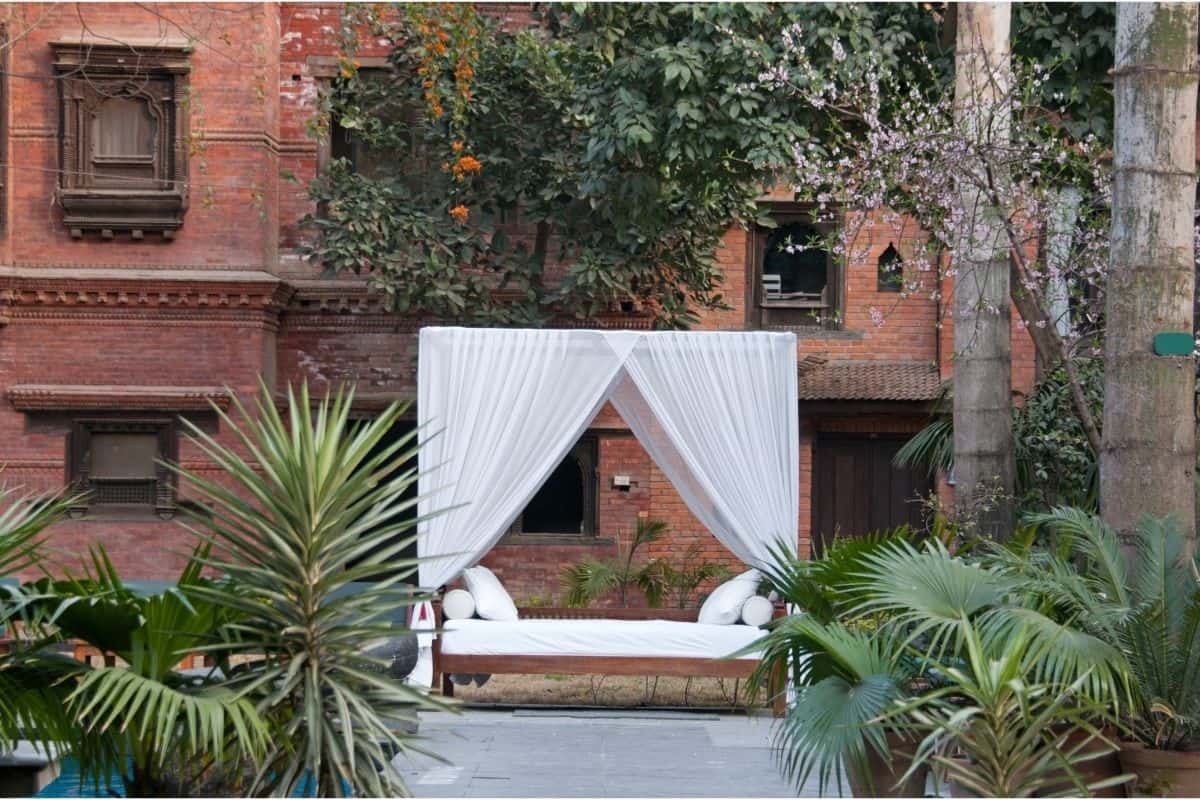 Advantages:
you don't need to apply any chemicals;
there are no strong odors as with other protective measures;
the product will serve you for more than one year.
Disadvantages:
the protected space is somewhat limited;
you can't take the item everywhere you want. You are secured only under the net.
What to look for in a patio net
Now I'll give some recommendations regarding the product. Let's see which features to look for when choosing one.
Material
You should carefully study the material before purchasing any netting. It has to be dense and strong enough not to tear under the weight of the mesh. The material should stabilize weight and withstand physical impacts. Wind, rain, and temperature change greatly affect the item outside.
Do not forget that children, animals, and birds can easily pull out the net. You can also accidentally rip it off when passing by. The manufacturer's task is to ensure the strength of the material. For this, brands usually apply polyester. It would be great if the material were waterproof. This will help the mesh not to deteriorate with time and last longer.
Pay precise attention to the size of the holes and the weaving in the mesh. The smaller they are, the more protected you will be. The weaving should be as tight as possible.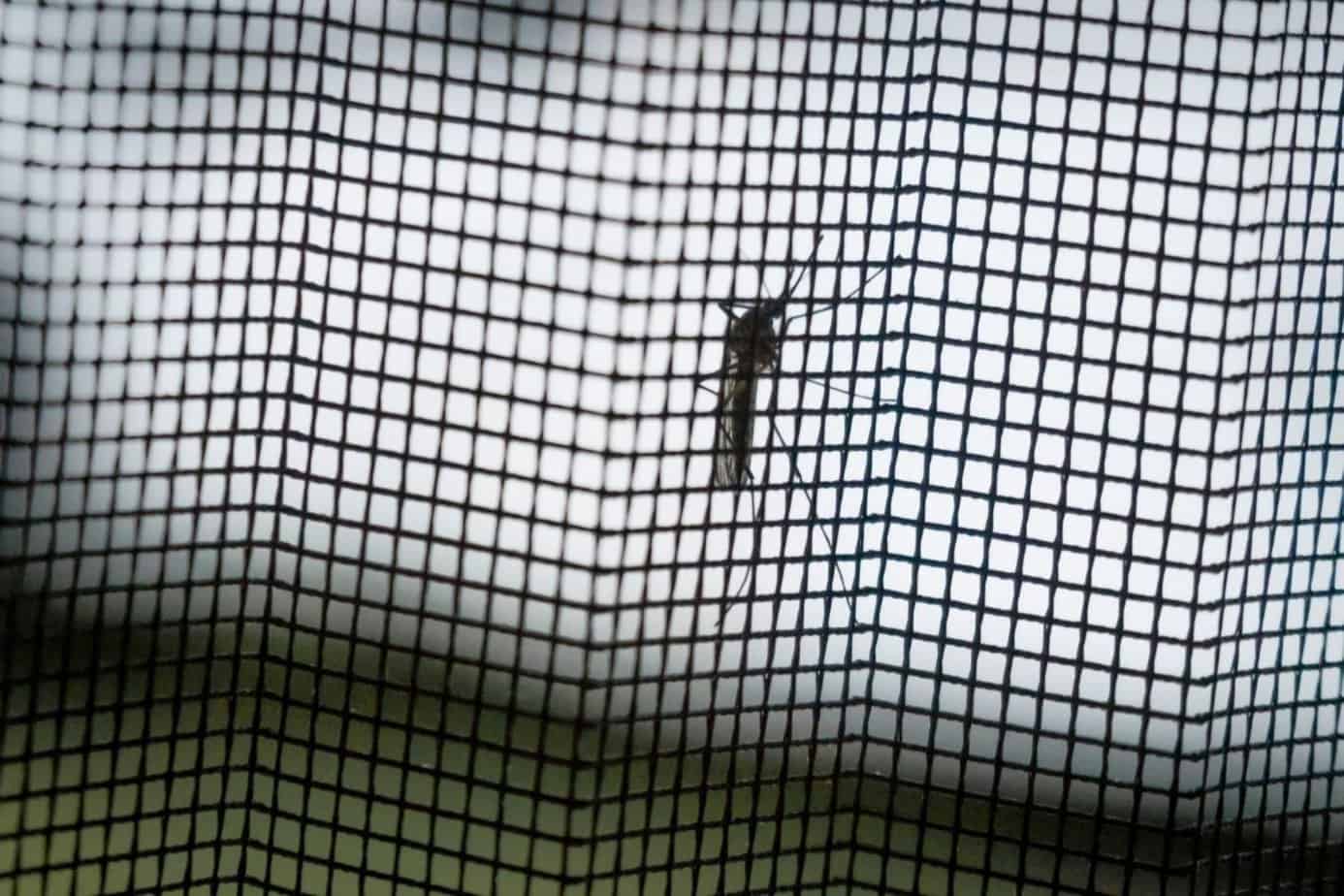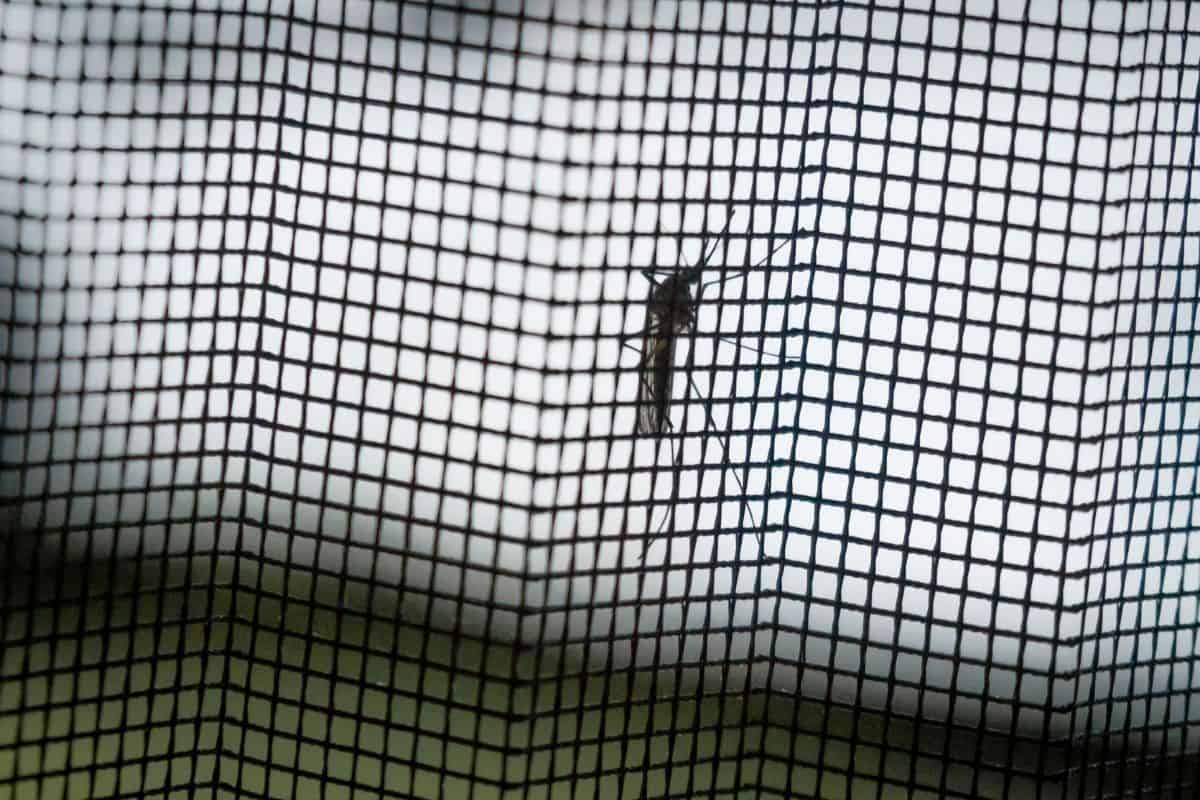 Safety and comfort
When choosing a suitable netting, ensure that there is a manufacturer's remark that animals or birds won't be entangled in it. This way, you won't have to pull out your beloved cat or a wild bird, unravel the knots, and sew the net further.
Mesh attachment
It should be strong and reliable but easy to install even with one hand. The product should not have any smell. The odor indicates the low quality of the material.
Size and extra details
Specify the size of the grid you need and how often you need to change the height. Consider whether you will have to purchase any additional parts. Pay attention to the configuration as some of these products are not universal.
Pay attention to the stabilizers to be protected from mosquitoes in windy conditions. It is beneficial to choose netting with one or more double zippers. This way, the entrance will be as convenient as possible.
FAQ About Best Mosquito Netting for Patio
Now that we have considered some essential characteristics of nettings, it should be easy for you not to get lost in their variety. However, many questions arise when choosing the right product. Here I have answered the most common ones.
What is the best color for mosquito netting?
Based on my experience, the best color is black or any other dark shade. This is because these items are not so noticeable in the dark and twilight when mosquitoes are especially active. Consequently, they do not attract mosquitoes.
How do you secure a mosquito net?
It depends on the specific model of mosquito netting for the patio. Most often there are hooks or latches such as ties. You need to fold the umbrella, adjust the height, tie the net, and open it. Fix stabilizers and additional fasteners afterward.
Does mosquito netting block the sun?
No, the sunlight is not completely blocked when using mosquito netting for patio umbrellas. The mesh does not protect from it; this is the prerogative of umbrellas and gazebos. However, some models can create a moderate shadow. This is directly related to the density of the material: the thinner it is, the more sunlight penetrates inside.
Does mosquito netting go on inside or outside of the gazebo?
The net is usually used inside, as it makes it more comfortable. You don't need to use the ladder or climb on the roof. There is no significant difference in efficiency, concerning the installation method.
Pick the Best Mosquito Netting for Patio
Since no one wants to get bitten by these little bloodsuckers, protection from mosquitoes and other insects has become essential. There is an effective solution you can use — a mosquito tent for the patio. Humanity has been using various netting types for many centuries. Today we've talked about how to choose the right one, and I hope my article has been useful for you. I recommend DINHAND Umbrella Netting as the best of all the given variants.
It is up to you which option to choose. Do you use this item, and how do you install it? Share in the comments.
Why You Should Trust Pest Control Hacks?
We know that pests are nasty neighbors, and it can take months to eliminate them without the right approach. Our experts use their own experience to compile articles and guides that are introductory and informative. Our authors' opinions are independent and based on the results of practical testing of pest control tools. We do not notify manufacturers of testing of their products and do not receive payment from them for posting their items. Also, our texts are never submitted to company representatives for proofreading before placement. On the site, you will find exclusively objective ratings and reviews.