Hi! It's Nicholas Martin back here. This time, I will tell you how to find the best groundhog trap and stop the rodents from ruining your property.
Using my comprehensive experience-based product reviews and buyers' guide, choose the most effective solution for your particular infestation case. I also recommend you to get acquainted with my expert tips on trapping groundhogs and read the FAQ section to know the answers to the most common questions.
Pros
Made of rust-resistant steel.
Pros
Made of rust-resistant steel.
Groundhogs or woodchucks are officially nuisance pests, as they can cause massive damage to your property. These rodents are known for digging extensive burrow systems, damaging foundations, eating crops and other plants.
Similarly to rats, they are afraid of people and other animals and usually behave aggressively to protect themselves. Such encounters are dangerous for humans and pets as groundhogs carry rabies, parasites, and bite painfully. Read the article to the end, and the process of catching a groundhog will become much clearer to you.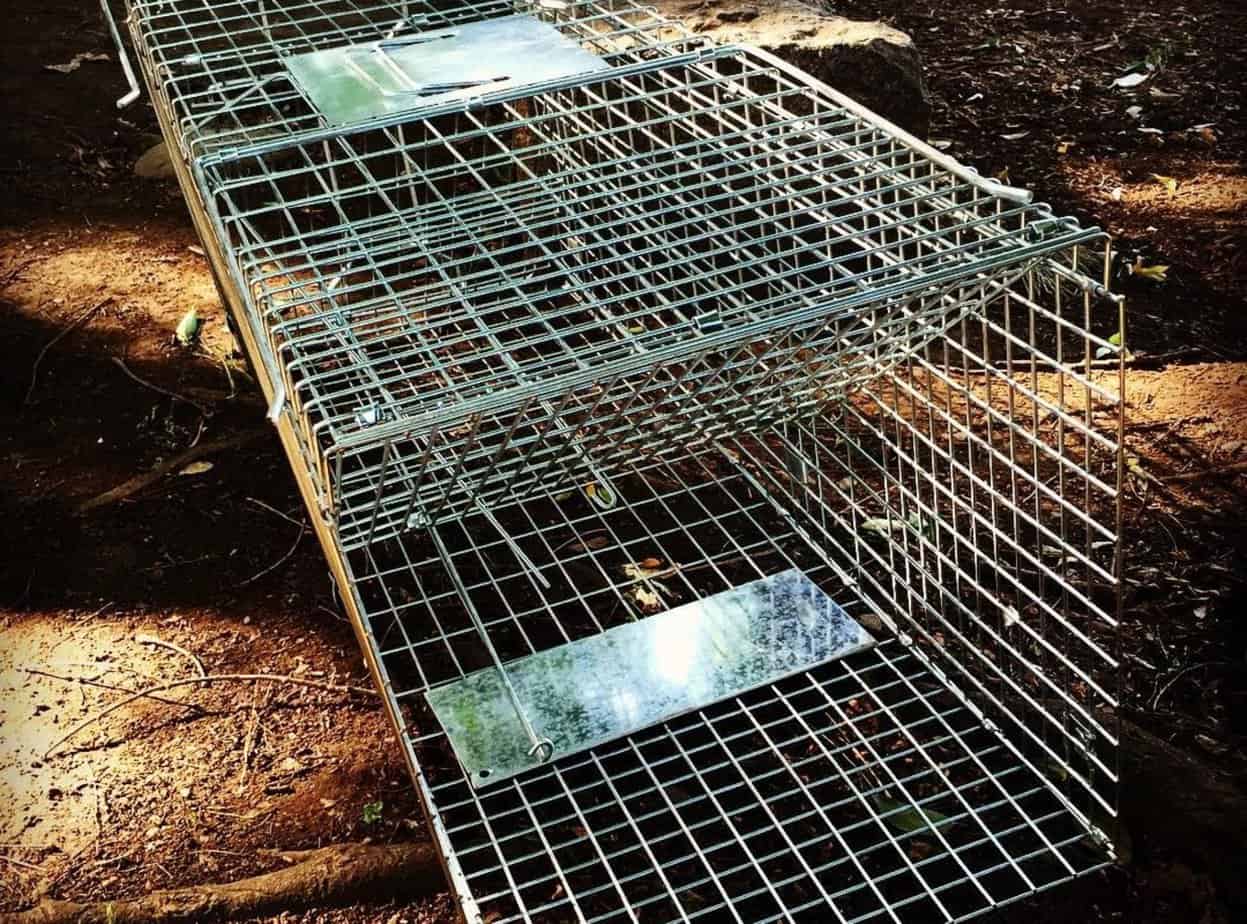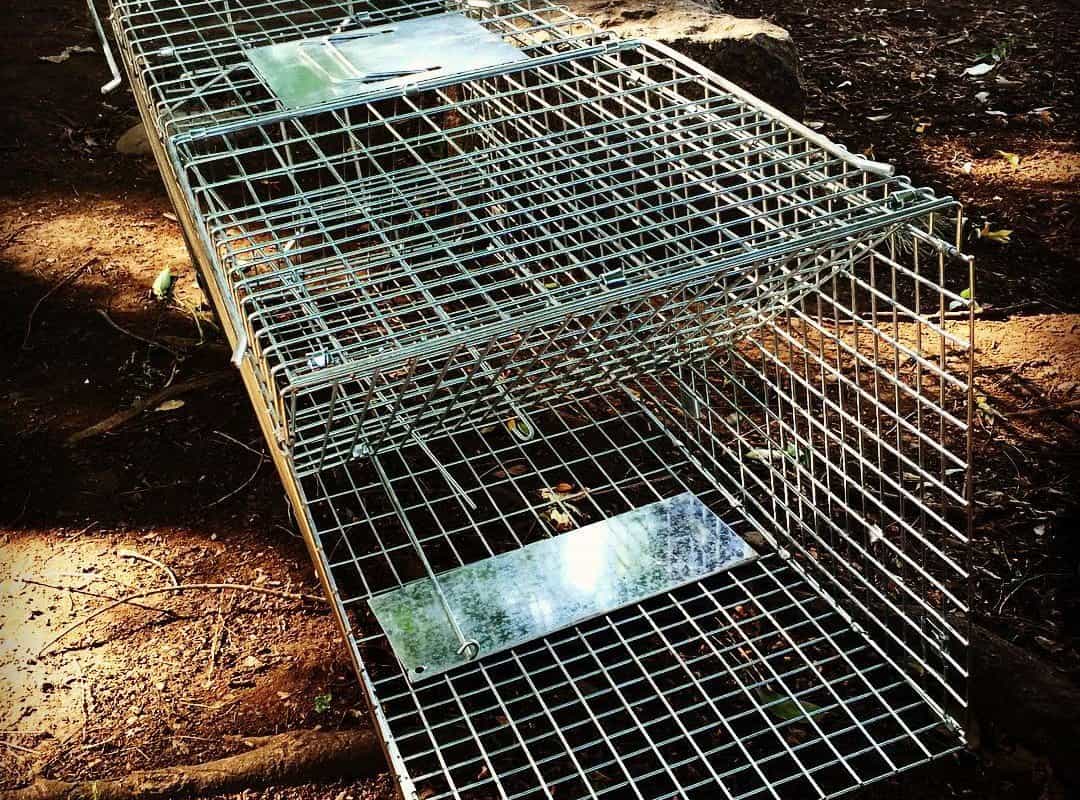 Top 5 Best Groundhog Traps



First of all, take a look at the most effective woodchuck trap models that I've tested in heavily infested areas together with my colleagues and consultation orderers. I supplied each review with a recommendation so that it would be easier for you to make a choice.
1. Havahart 1045 Live Animal Two-Door Cage Trap – Effective Humane Groundhog Trap
Specifications:
Material: Alloy Steel

Special Features: Maximum resistance to rust and corrosion

Item Weight: 12.8 Pounds
Item Dimensions LxWxH: 36 x 10 x 12 inches
Target Species: Groundhog, Armadillo, Cat, Raccoon, Opossum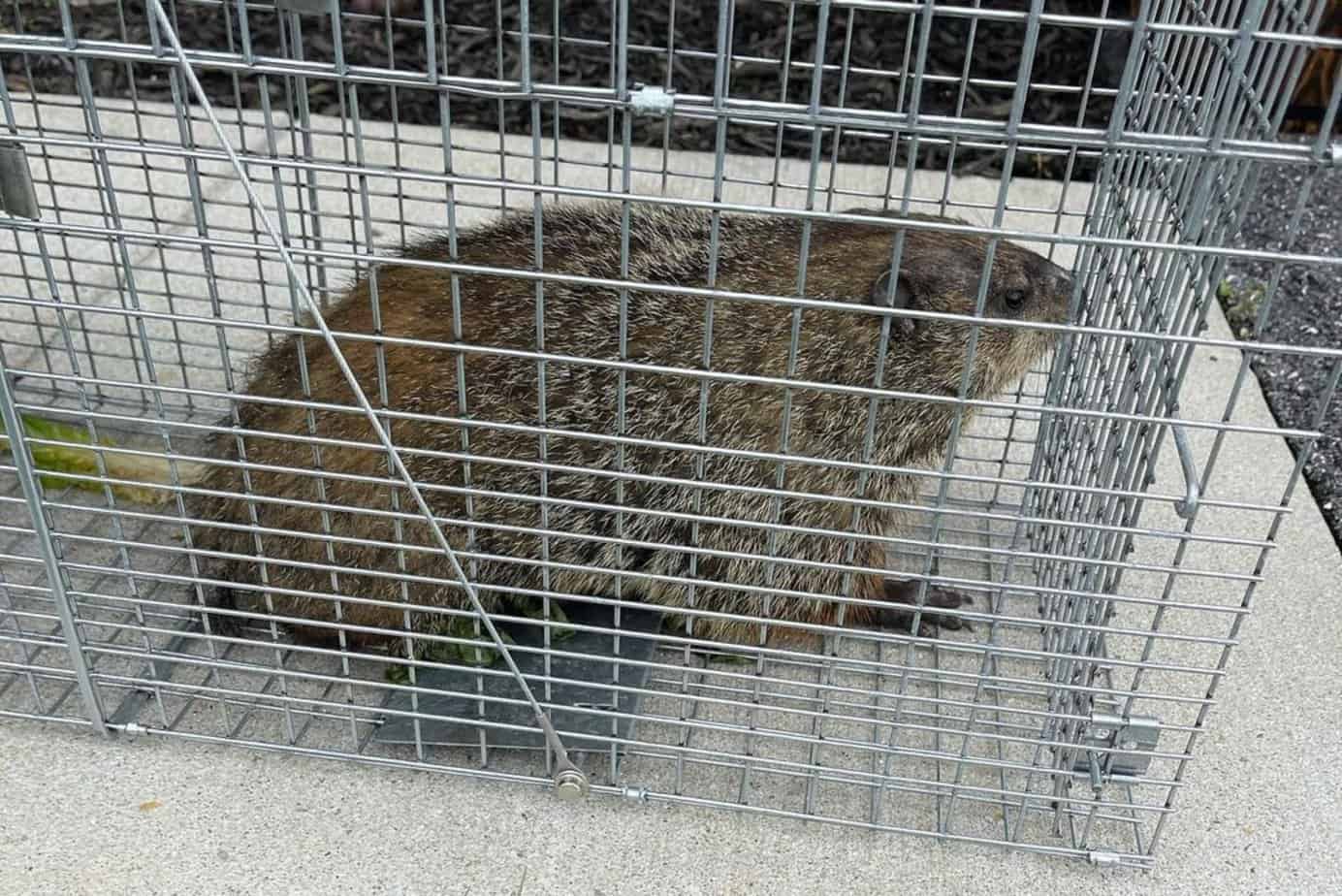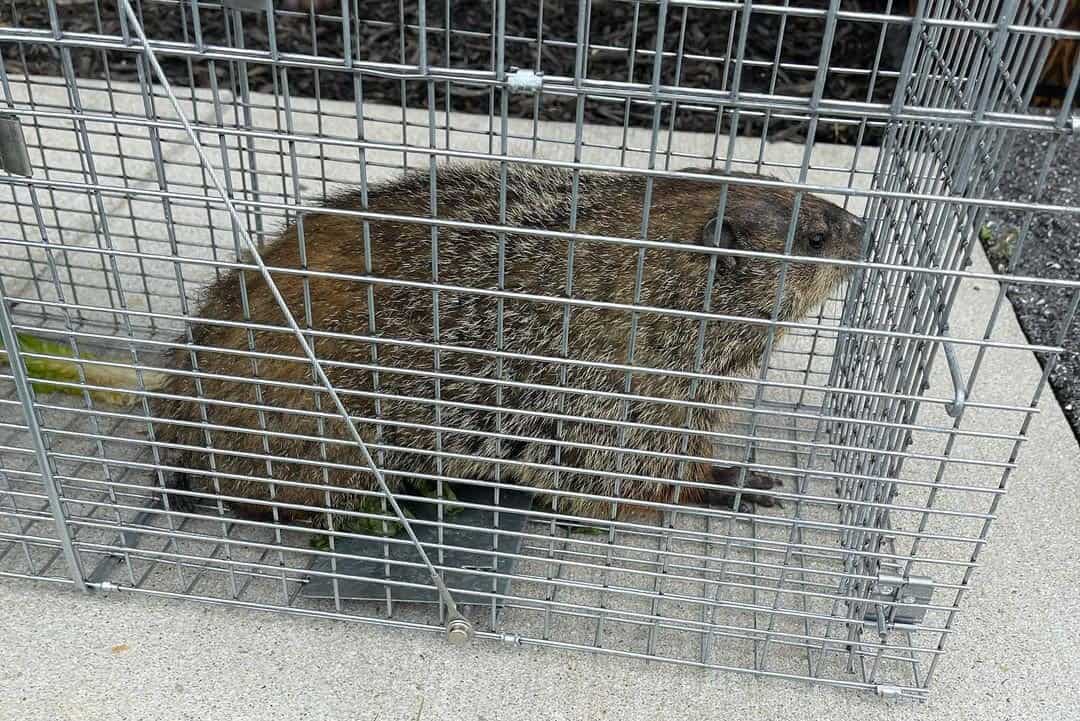 Havahart is the US leading manufacturer of anti-pest remedies. I used the brand's traps for chipmunks, so I had to test the bigger option as well. Fortunately, the larger 10×12-inch cage has a high-quality assembly and spotless installation process as well.
It has t powerful doors with hard springs and a very sensitive easy-handle mechanism that provides no-failure triggering.
The entire construction is made of rust-resistant wire that lets you reuse the item hundreds of times, which is great for professional pest control service.
The 2-door system makes it easier to catch rodents as it looks a bit friendlier than a dead-end cage and lets pests enter from any side that looks comfortable. When the target is caught, you can carry the cage safely due to the large protective handle guard.
Pros:
Cons:

effective 2-door system;
highly sensitive mechanism;
humane solution;
safe to carry;
a sturdy item for professional pest control.

small pets can get trapped.
2. HomGarden Live Animal Trap 32inch – Classic Groundhog Cage
Specifications:
Material: Alloy Steel

Special Features: Maximum resistance to rust and corrosion

Item Weight: 9.3 Pounds
Item Dimensions LxWxH: 31 x 12 x 12.5 inches
Target Species:

Chipmunk, Groundhog, Armadillo, Gopher, Cat, Raccoon, Chicken, Opossum, Skunk, Mole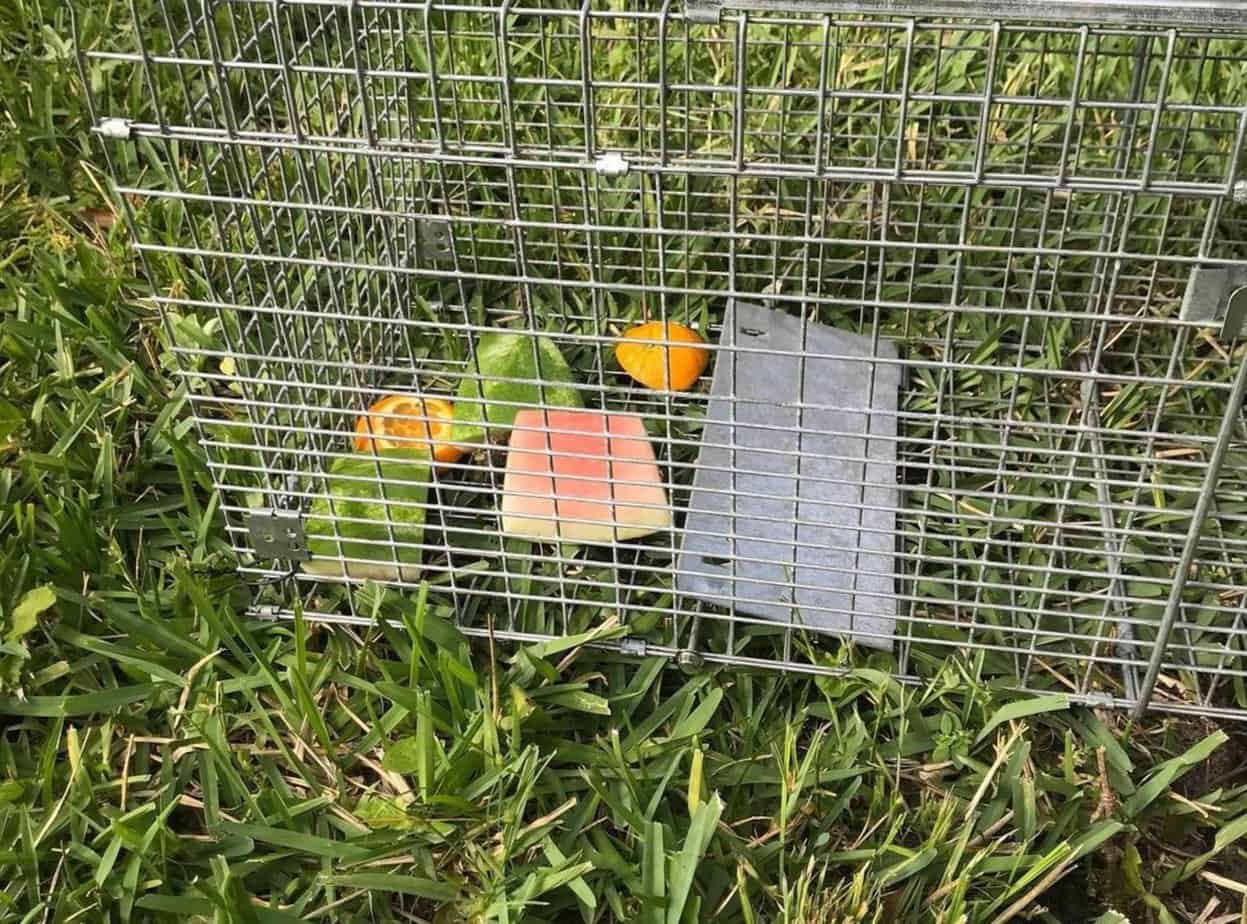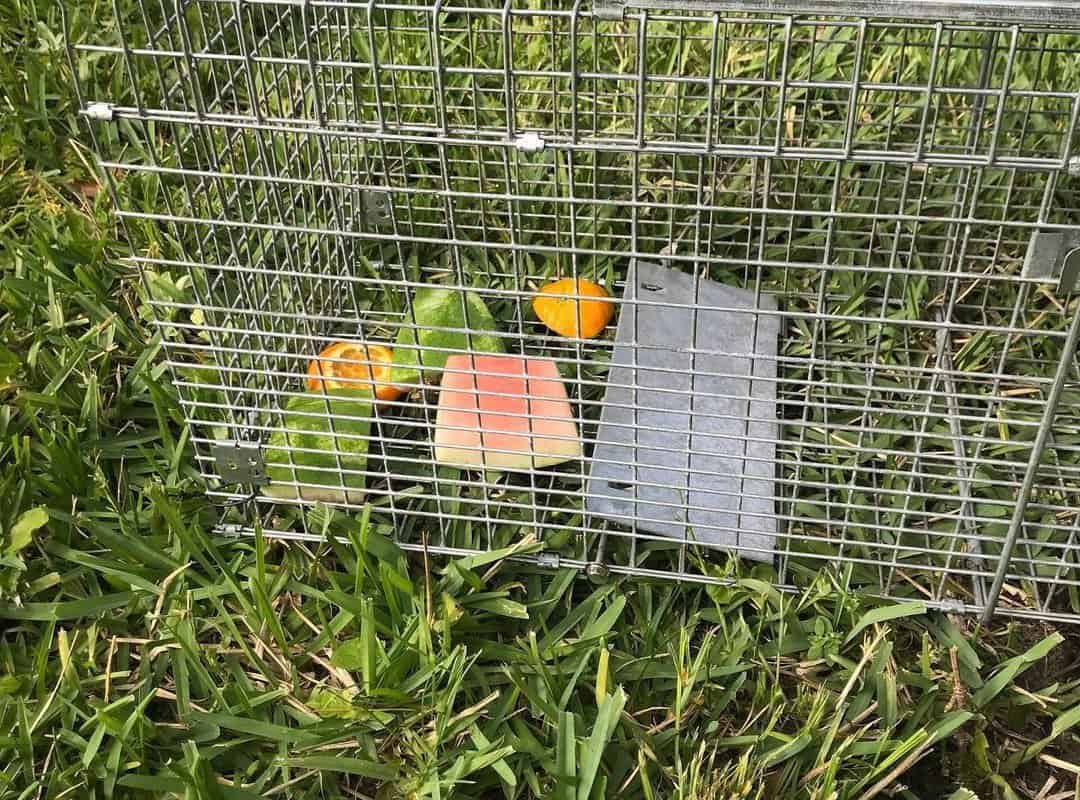 This cage trap by HomGarden provides excellent performance when trapping woodchucks. It features a sensitive trigger-activated mechanism that holds the door tight enough to prevent even the strongest pests from escaping.
The trap is totally safe for the animal inside as it's smooth and protects the animal with a sturdy wire mesh that's impossible to chew through. There's a special side door for the secure releasing of pests.
You can open the lid with a stick and win enough time to step back. If you're a professional, you will enjoy the foldable construction of the trap that makes it easy to transport multiple traps in your vehicle. Similarly to the previous item, this one is made of rust-resistant galvanized steel that can last for years.
Pros:
Cons:

secure for pests and pets that walk around;
compact foldable construction;
simple to set up;
side door for releasing the catch;
made of rust-resistant steel.
3. Smartxchoices 32-inch Live Animal Cage Trap – Sturdy Groundhog Snare
Specifications:
Material: Metal

1 Year Limited Warranty

Item Weight: 9 Pounds

Item Dimensions LxWxH: 32 in x 12 in x 12.5 in w/iron door
Target Species: Groundhog, Rat, Rabbit, Chipmunk, Weasel, Porcupine, Gopher, Cat, Raccoon, Opossum, Squirrel, Mink, Skunk, Mole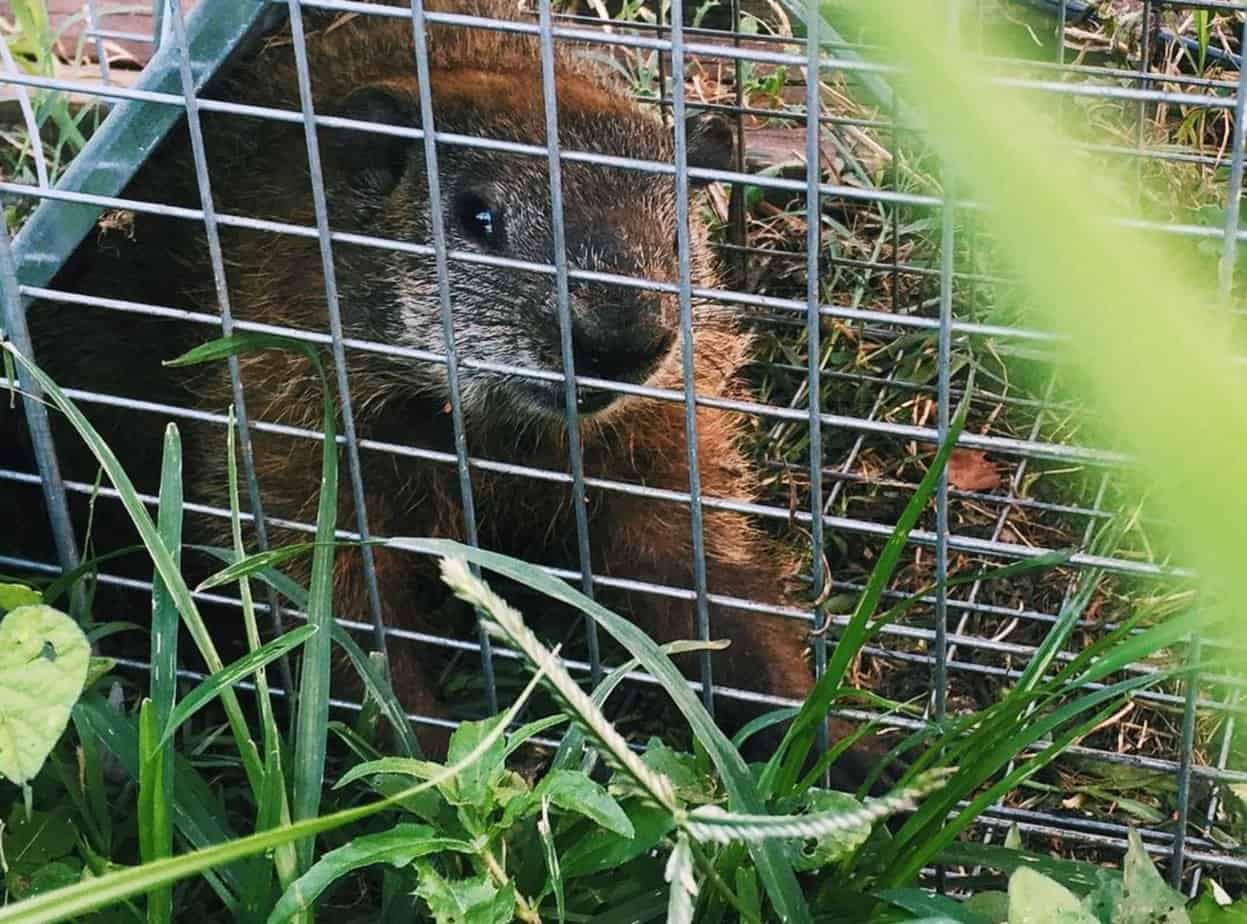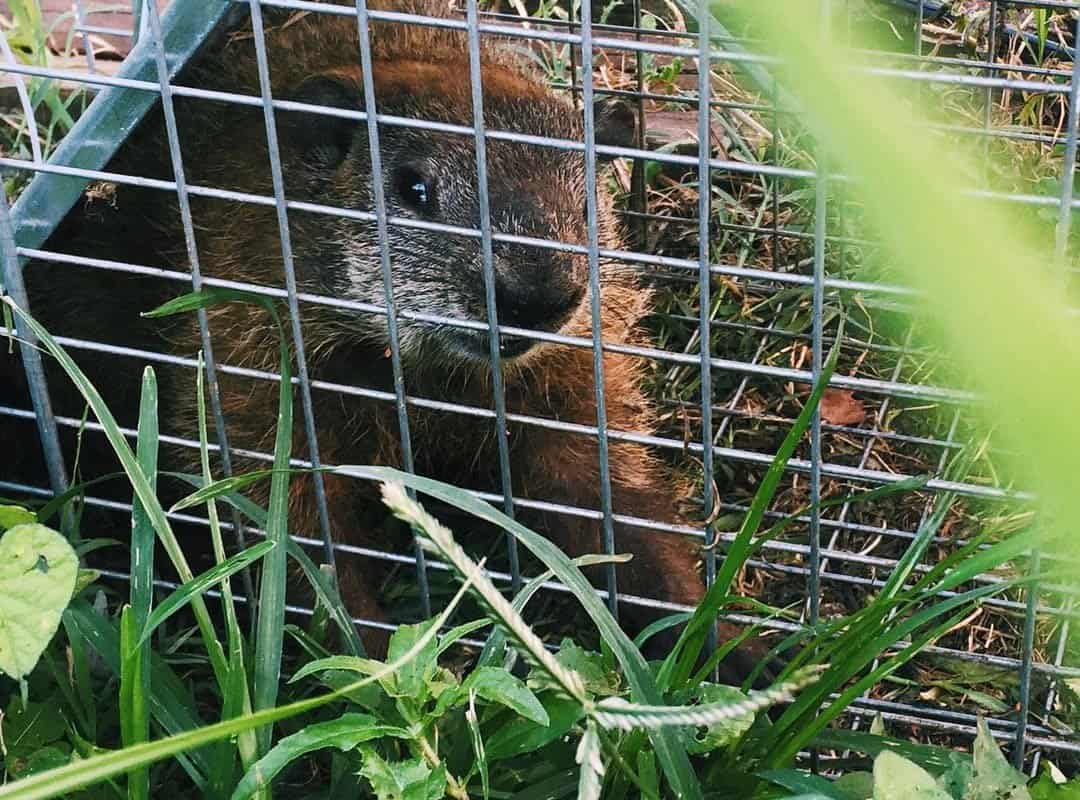 This humane care snare offers a sensitive one-door trapping system that's very easy to set up and carry. The sturdy portable construction is safe for both the animal inside and for the carrier. The sturdy small-gap mesh makes it impossible for pests to steal the bait avoiding the entrance.
This feature is an excellent remedy against rodents that are cleverer than average ones. The collapsable mesh is perfect for the transportation of multiple empty cages, though it doesn't require complicated assembly. Just hold the bottom and pull up the top to unfold it.
Caged animals can move inside freely, and you can be sure that they won't hurt themselves attempting to escape as all mesh joints are sealed and impossible to chunk through. It's an excellent solution for professionals and household owners.
Pros:
Cons:

secure for pets and children;
impossible to escape;
small-gap mesh;
collapsible design;
simple installation.

small handheld protecting plate.
4. OxGord Live Animal Trap – Patented Trap Door Construction
Specifications:
Material: Metal

Color: Silver

Item Weight: 8 Pounds
Item Dimensions LxWxH: 12 x 12 x 32 inches
Target Species: Chipmunk, Gopher, Cat, Beaver, Raccoon, Chicken, Opossum, Skunk, Mole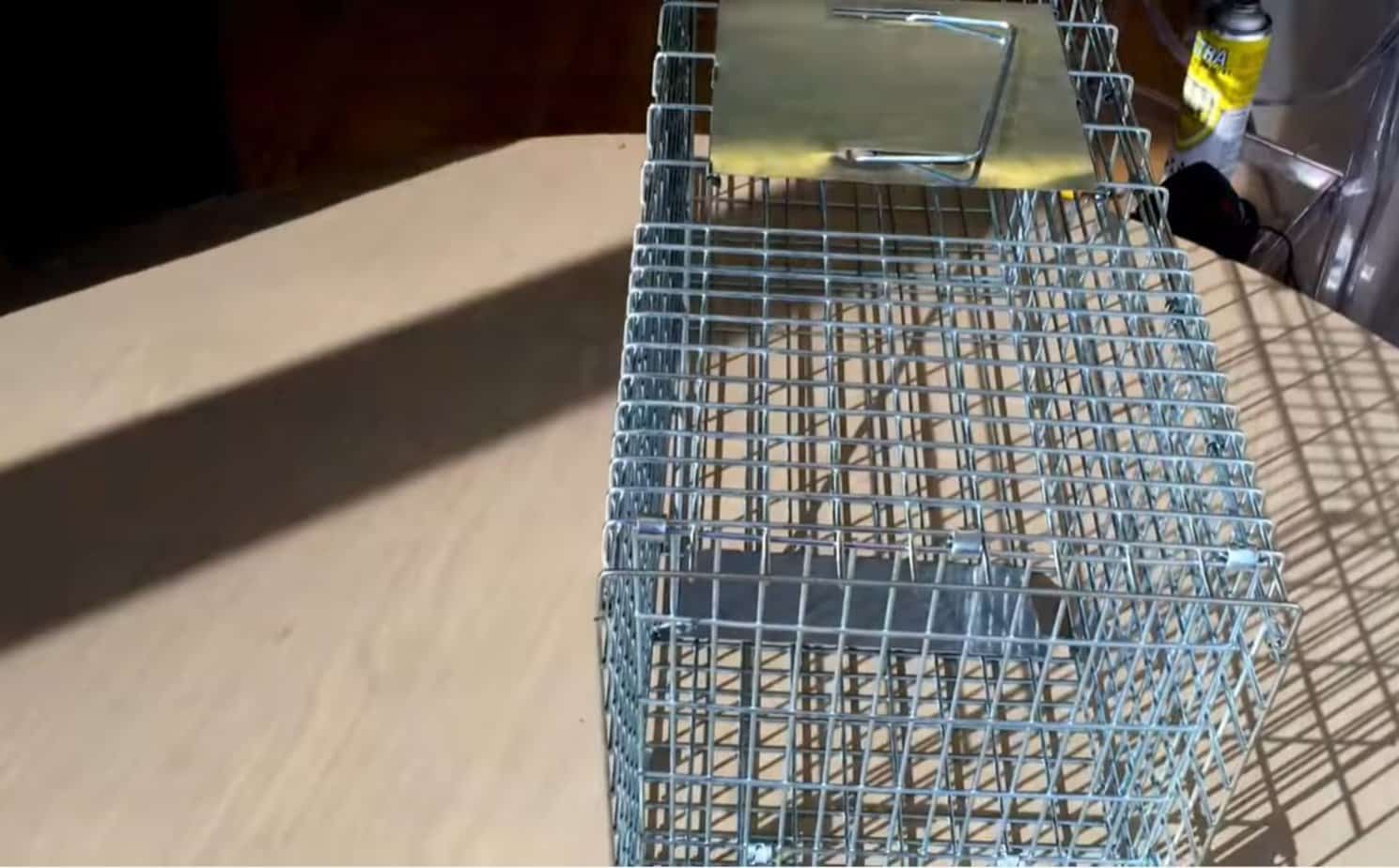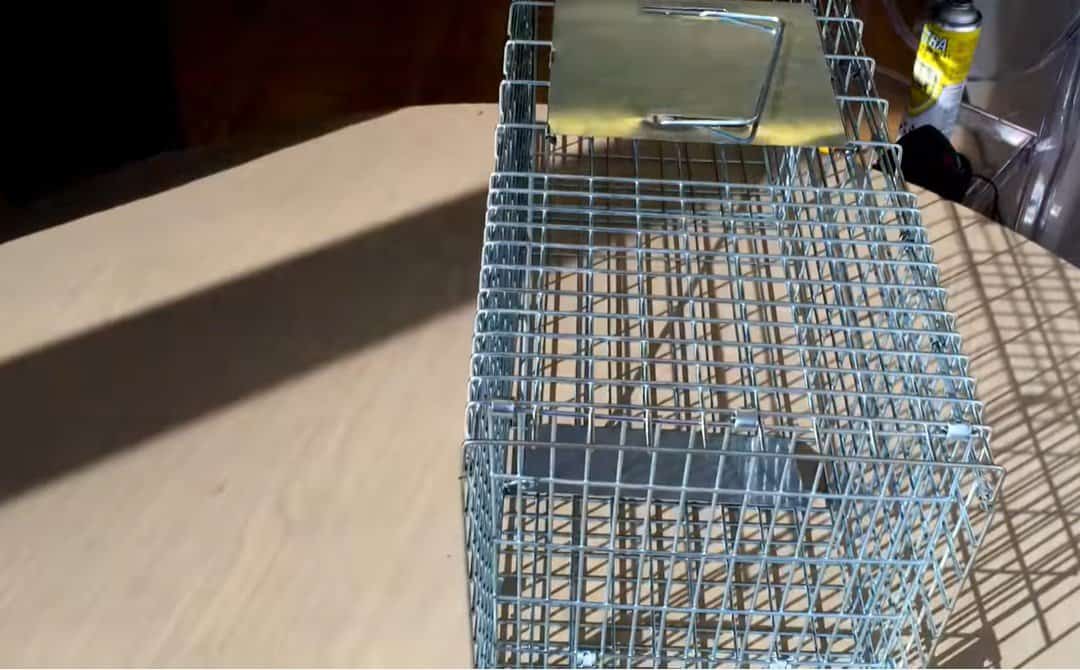 This live trap model has a custom triggering mechanism and a mech doot instead of a plate doot, which makes it less stressful for animals to stay inside. There's a two-door system that lets the pest get inside from one side, while the secure releasing door is located on the opposite side.
Even if your or neighbor's pet gets inside, it won't get hurt. The mesh on the releasing side has smaller gaps, preventing the rodent from scratching you.
Pros:
Cons:

secure, humane solution;
foldable pre-assembled construction;
simple set up;
separate lid for releasing;
spacious container.

not the most compact foldable trap.
5. Trapro XL Collapsible Humane Live Animal Cage – Large 1-Door Solution
Specifications:
Material: Alloy Steel

Special Features: Maximum resistance to rust and corrosion

Item Weight: 18.01 pounds
Item Dimensions LxWxH: 52 x 18 x 3 inches
Target Species: Groundhog, Armadillo, Cat, Rabbit, Raccoon, Opossum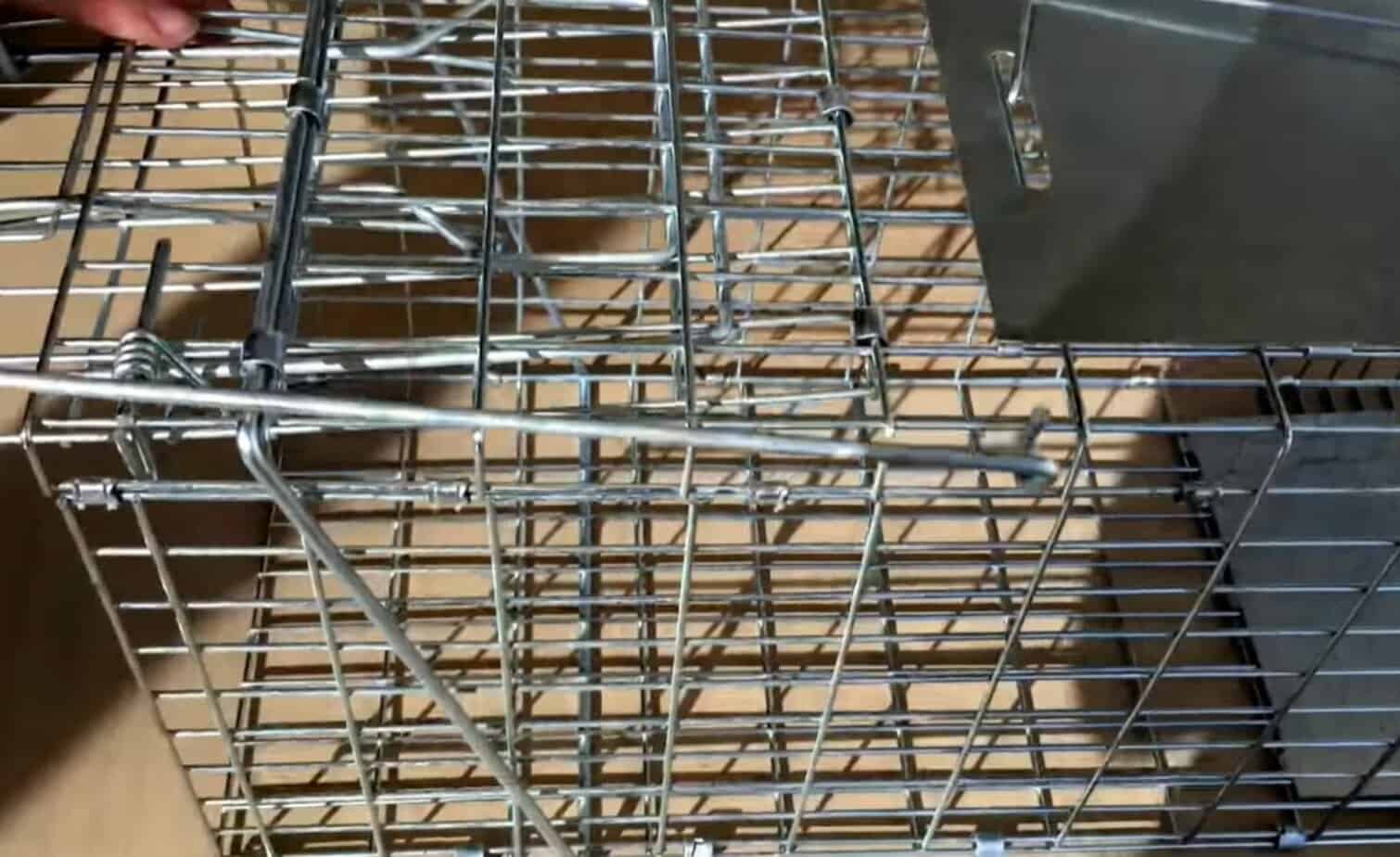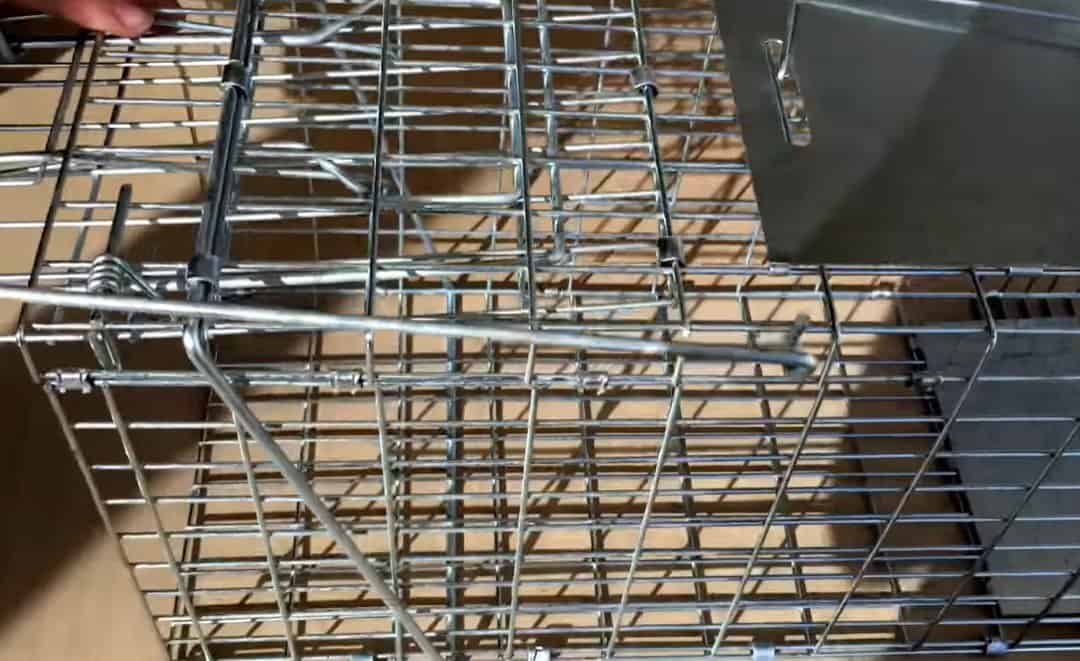 This cage trap model is significantly bigger than the rest of the items on my top list. This 43″ x 16″ x 18″ cage is a perfect option for catching large adult groundhogs without stressing them out too much. The properly installed trap looks welcoming for the rodent, even if it's unusually cautious.
The construction is made of galvanized steel, which is impossible for rodents to chew through or get injured, so be sure that you will transport and release the catch with no harm.
Due to the simple door opening mechanism, you can let the animal escape safely. When the job is done, collapse your cages, and you will save up to 75% in the vehicle. It's a worthy product for professional pest control practice as it's universal for multiple types of nuisance animals.
Pros:
Cons:

safe for pets and children;
simple installation process;
made of sturdy galvanized steel;
no-fault trigger.

no separate release door.
Buyer's Guide
There are 2 types of traps. Live traps for groundhogs are totally humane and let you transport the catch to the neutral territory without hurting it. However, it's illegal to relocate groundhogs in some areas, so you have to study your local laws before choosing this type of snares.
Lethal snares kill groundhogs with a powerful hit of sharp metal spikes. It's not a humane method as there's always a chance that the animal will suffer instead of dying quickly.
This method is prohibited in many areas, so you have to contact local experts anyway. To my mind, the best way to trap a groundhog is to use live traps and transport animals to secure areas.
Tips to Catch a Groundhog
The entire process can be split into steps. You should be consistent with achieving the needed result. First of all, you have to choose the trap types that you want to use (I have told you more about types in the previous paragraph). Next, you have to find the active burrow entrances to determine the right places for future traps.
You have to locate them 3-10 feet from burrows and make them easy to enter on the way to feedings. To understand which area is the most active, you have to value the amount of damage. Next, you have to install the trap as described under the next subheadline.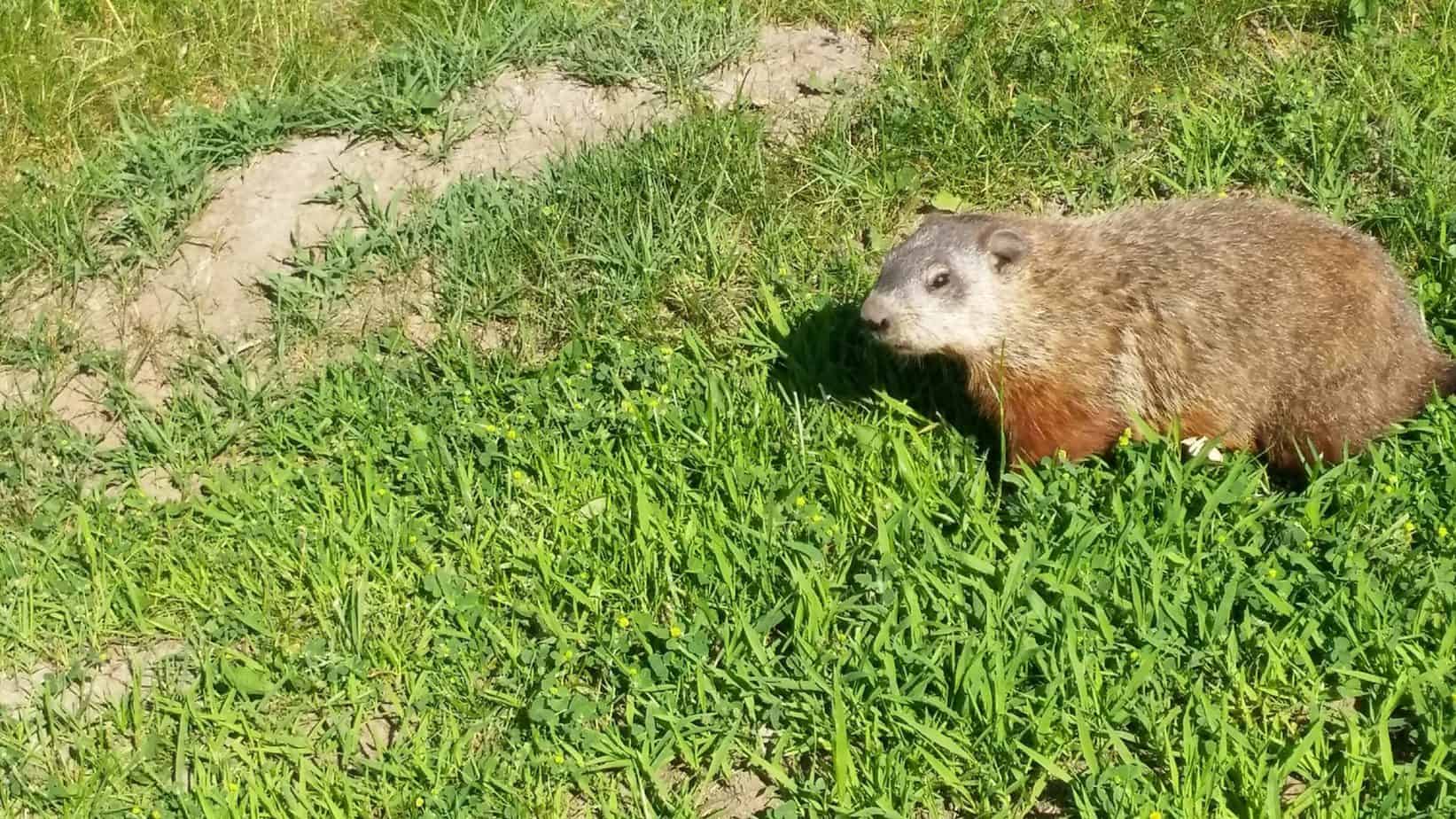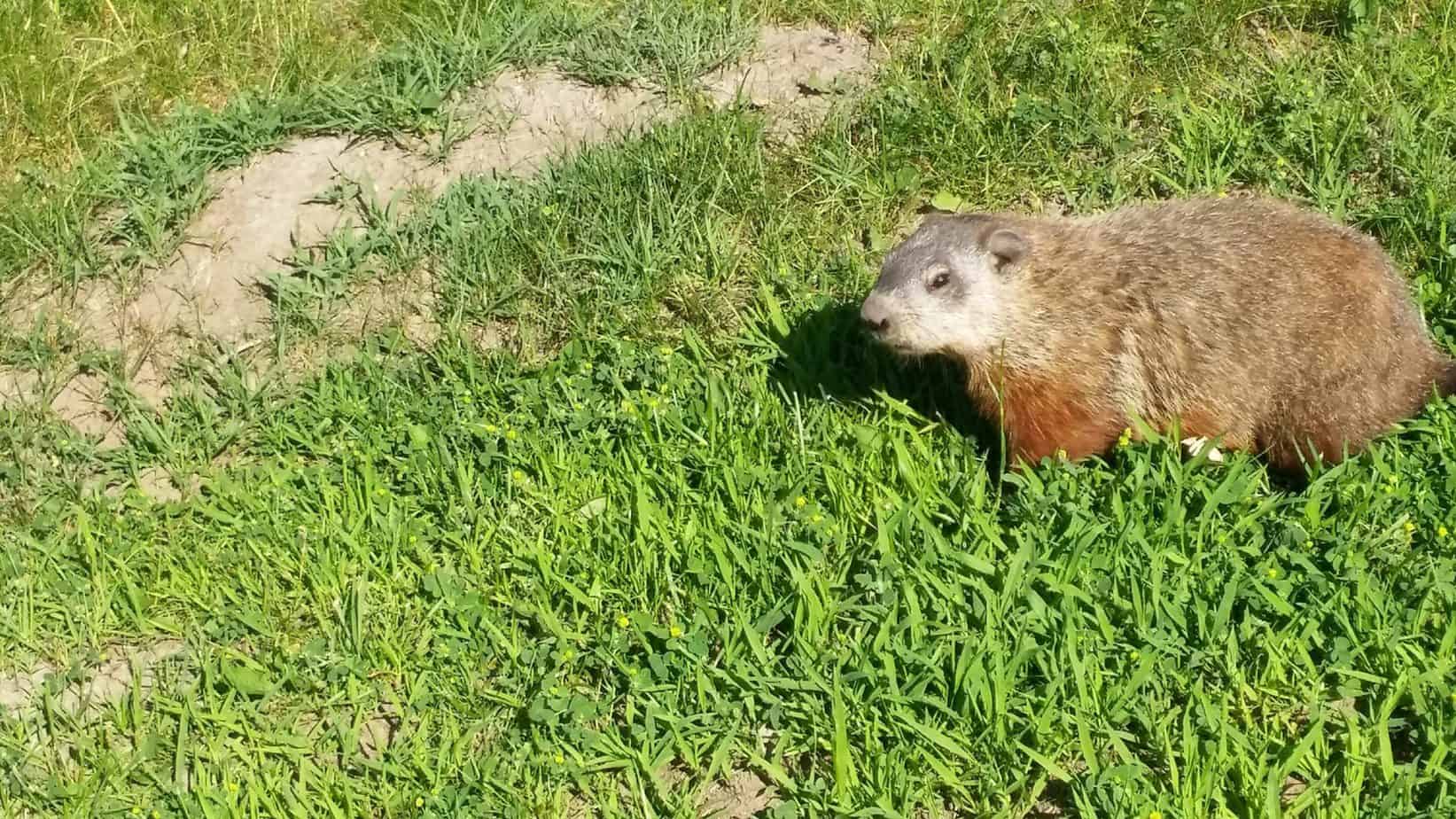 To enhance the efficiency of a groundhog snare, I recommend you apply baits. The best option is the vegetable or fruit that groundhogs usually steal from your garden. If you are not sure, use such natural baits as lettuce, broccoli, peas, sweet corn, string beans, strawberries, peaches, cantaloupe, and even vanilla extract.
However, the most popular magnet is cantaloupe. No matter what you choose, it must be placed in the trap properly to ensure a catch. You can make a trail of juice or small food pieces to lead the animal into the snare and spray some juice over around to lure pests out of their hideouts.
Using Groundhog Traps
Unfortunately, it's not enough just to place the remedy on a busy pest runway. You should also handle it properly. The most important rule is to avoid touching the snare with bare hands. Rodents will be able to smell your scent and won't come close.
If you're not sure if anyone touched the item before you, wash it with scentless soap to be sure. Next, you have to use something like a heavy rock to anchor the snare (if you are using a cage).
Rodents don't like new stuff on their way. That's why you have to make the trap look as natural as possible. Take some mud to make it dirty and decorate it with leaves, grass, sticks, and other items that can be found nearby. The less it looks like a trap, the better, but make sure that nothing blocks the trigger plate.
You can also leave the cage open for a few days so that pests can get used to it. After that, set the trigger, and you will catch a groundhog very soon for sure. They are cunning animals, but you're much cleverer! When the job is done, cover the cage with a cloth to calm it down, and take the animal to the area where you can set it free legally.
Call your local attorney in advance to clarify this problem. Setting rodents free, you must be very careful to avoid bites and scratches. Groundhogs are aggressive, so stay away until the pest goes away far enough.
Related Post: Best Groundhog Repellents Reviewed
FAQ

How to Attract Groundhogs?
To attract groundhogs into the traps, you should place them properly. I recommend you to install a groundhog cage or other trap type on the usual path from an active burrow to your garden or the average feeding location of pests. Use grass or dirt to cover the bottom of the cage to make it look more naturally attractive. You can also use special groundhog baits to enhance the attractive effect.
What Bait to Use to Catch a Groundhog?
This one is simple. You can catch a groundhog using fresh vegetable bait. Corn, broccoli, peas, cabbage, carrot, etc. If you notice that they steal garden fruits, use them instead, but make sure that you place the trap in a more attractive location than where the fallen fruits are.
However, in most cases, the determining factor is the placement of the trap rather than the bait, so don't think long. Some trap models include a special bait plate, so use it properly to succeed.
How to Set a Groundhog Trap?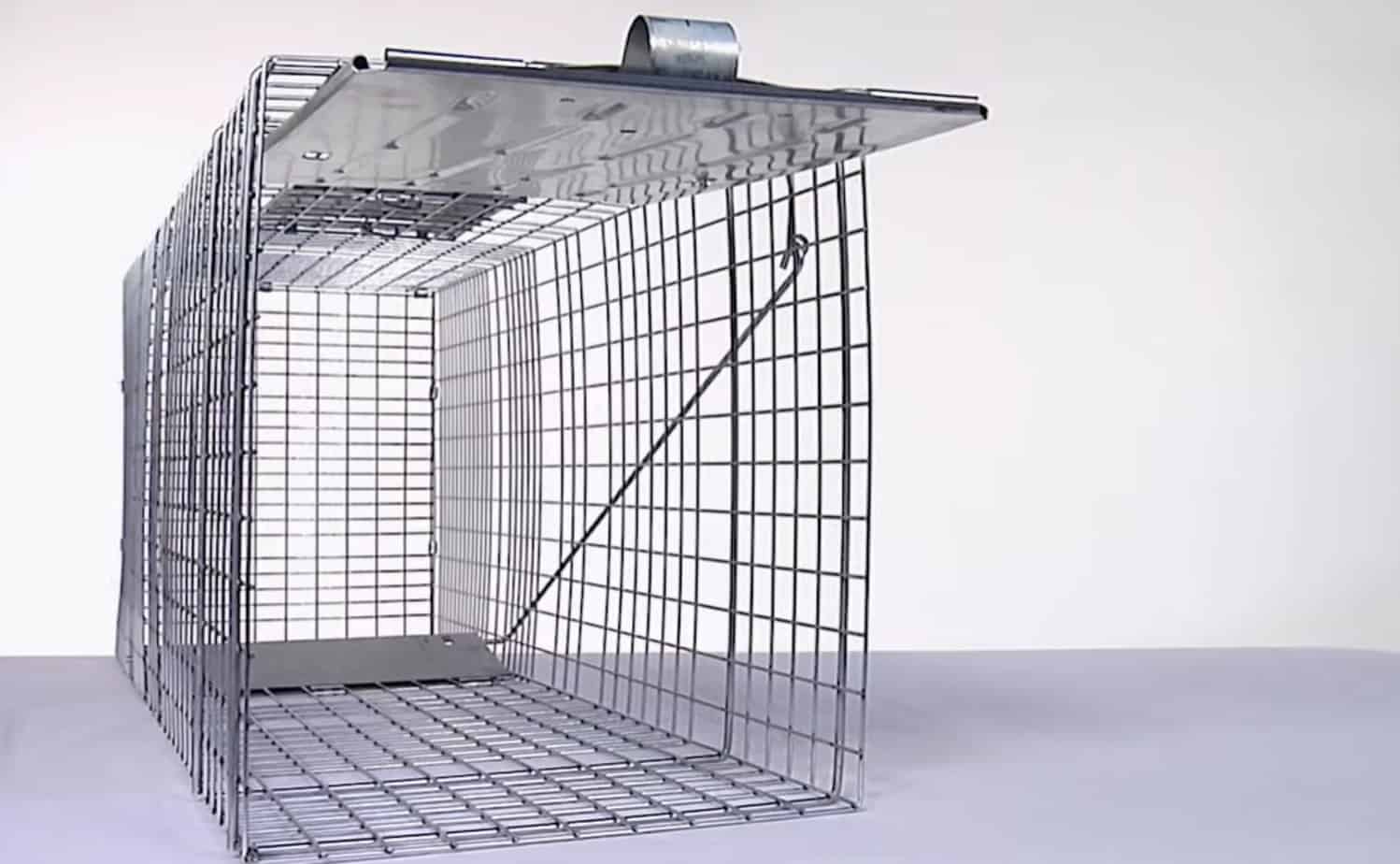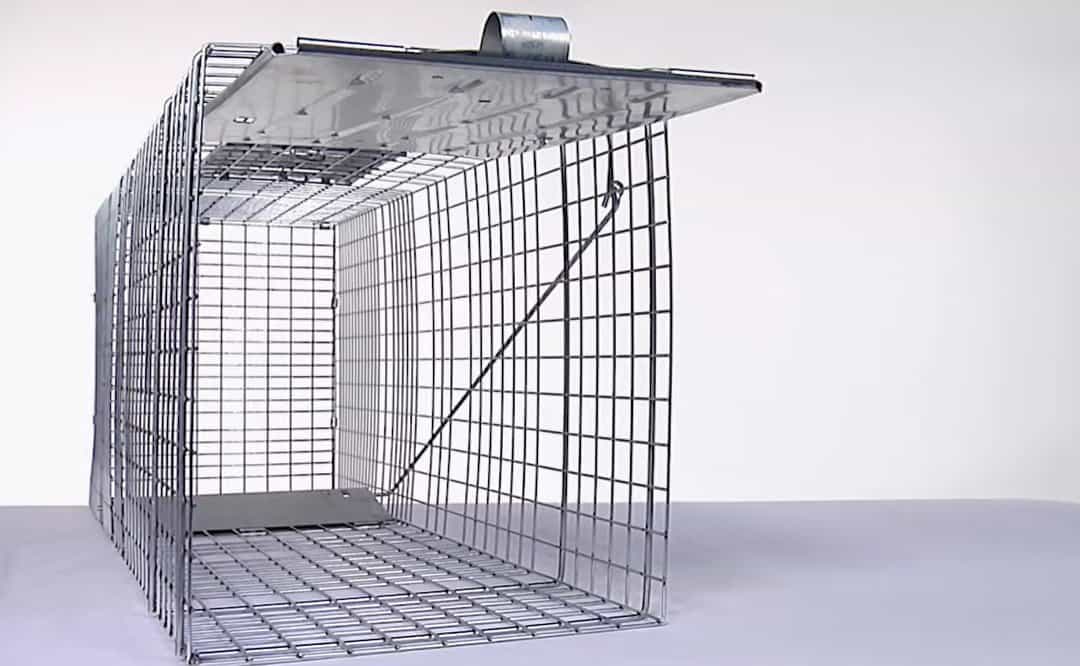 It's not enough just to place traps around the yard. First of all, you have to define the most active groundhog paths. After that, study the unique instruction attached to the trap you purchased. It's important not to touch the trap without gloves.
If the cage has your smell on the bars, pests will try to avoid it and find a new route to the feeding. When the trap is ready for installation, you have to place it on the active runway, but not closer than 3 feet to the burrow. Camouflage the trap with dirt, twigs, grass, leaves, brush, or something like that.
When Is the Best Time to Trap a Groundhog?
Groundhogs are most active in the morning and late afternoon. You have to set traps before that time and deactivate them in between to avoid trapping other animals. The best time of year to fight them is spring, as they're most active during this time, yet have not given birth to younger ones.
What Is the Best Size Body Trap for a Groundhog?
There are 2-door and single-door traps. The first must be at least 10x10x30 inches and the second – at least 10x10x24 inches. It's not bad if you have a bigger one.



Be Meticulous
Groundhogs are everything but not stupid rodents. That's why you have to be patient and follow my instructions on how to live trap a groundhog on your land and dispose of them properly. I know how hard it is to stop an infestation and prevent a new one from happening, but you can do this.
If there's no time to do it alone, don't hesitate to hire a trusted professional who will solve the problem, while you are busy at work. Even in this case, you can still choose the traps on your own to ensure successful results.
If you still have any questions after reading the article, you are welcome to ask them in the comments! You can also add value to the article and tell others about your experience in trapping woodchucks and using traps from my reviews. Which trap is your favorite? Feel free to share below!
References:
Woodchuck (by Chuck Fergus):
https://www.pgc.pa.gov/Wildlife/WildlifeSpecies/Documents/woodchuck.pdf
Eastern Chipmunk (Indiana Department of Natural Resources):
https://www.in.gov/dnr/fishwild/5695.htm
Groundhog (Indiana Department of Natural Resources):
https://www.in.gov/dnr/fishwild/5694.htm
Why You Should Trust Pest Control Hacks?
We know that pests are nasty neighbors, and it can take months to eliminate them without the right approach. Our experts use their own experience to compile articles and guides that are introductory and informative. Our authors' opinions are independent and based on the results of practical testing of pest control tools. We do not notify manufacturers of testing of their products and do not receive payment from them for posting their items. Also, our texts are never submitted to company representatives for proofreading before placement. On the site, you will find exclusively objective ratings and reviews.