Your plants have stopped yielding crops, so you guess that gophers are the reason for it? It's a widespread fact, known for most entomologists as myself, that the main reason for reducing the yield of your field and wilting plants are often directly connected to the pests flooding your territory.
When it's one or two rodents, it is not enough to make you concerned. Hence, when you start noticing an increasing number of holes in your yard, it's time to be alert. Managing pocket gophers can be hard on the big field, but if you have a small-sized lawn or garden, then lethal trapping is the best way to put an end to rodents in your territory.
Although the ground gophers look like cute creatures, at first sight, the harm that they can bring to your lawn and harvest can become irreversible. That is why I advise you not to close your eyes to the problem.
While pests are in your territory, without your intervention, they will actively ruin the land and cause you grand damage. Be sure; they will never leave your property voluntarily at the nearest time in the future. That's why it's worth starting to think of finding effective ways to get rid of them. More precisely, you'd better buy and set the best gopher trap right now.
Top 5 Best Gopher Traps
Sweeney's Gopher Trap – Killing Method Eliminate Gophers in No Time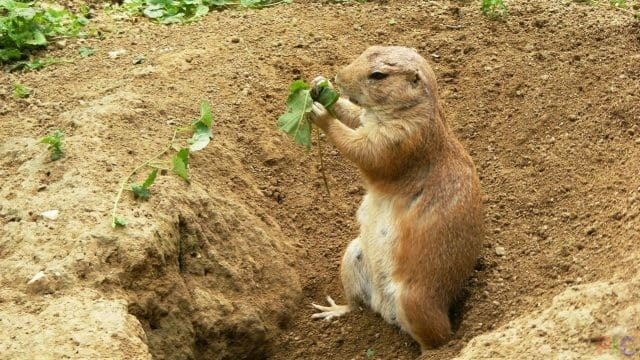 Why is a gopher considered to be a dangerous threat for your lawn? In general, all animals are not harmful by their nature, but their activity can directly intervene and become a nuisance for your work.
How to use the gopher trap? The most crucial part of trapping a gopher is to select an effective and specialized trap. It's up to you if you want to cut off the number of rodents on your field, or you want to clear your field for good.
In any case, there are diverse methods that differ in their deadly effect and time-consumption, so be sure to select what will satisfy you 100%. There are dozens of options to choose from, but which of the proposed variants are the best gopher traps – this is a question that I will try to answer now.
1. Victor the Black Box Gopher Trap – Failure-Free Way of Pocket Gopher Trapping
A black box trap is a useful reusable tool that helps eliminate gophers from your territory, if not forever, then definitely for a long time. The trap catches inattentive gophers on a loop; all you need to do is set the trap in the tunnel correctly.
It is a non-toxic and safe method to eliminate gophers. The trap is triggered within 48 hours, so it makes no sense to check the trap more often.
For a more vivid effect from these traps, it's more efficient to get a pair to install it in different places of the tunnel. Besides, it is worthwhile to carefully follow the instructions, because preparing the trap and installing it correctly is 90% success. The trap is ideal for any soil; it is difficult to spoil it so that it will last a long time.
Pros:
Cons:

durable materials that can withstand any weather and soil;
quickly and efficiently catches gophers;
reusable without the need for poisons.

it takes a long time to prepare and in general the trap is not very effective.
2. Cinch Gopher Trap with Tunnel Marking Flag – Top Product for Trapping Gophers
If you are new to this business, then this large trap is ideal for you. If you are an experienced hunter, you know that this trap is one of the best on the market. It is universal and suitable not only for gophers but also for other rodents.
At the same time, if you are not a supporter of animal cruelty and do not want to kill gophers, this trap uses Quick-Cinch Capture. This technology allows you to catch gophers and small rodents and does not cause mortal wounds.
The steel material and robust construction will last you a long time, so these traps can withstand any weather and can be used repeatedly. You will not need to use chemicals, and therefore you do not run the risk of harming nature.
Cinch Gopher is an easy-to-use but incredibly effective trap that will save you from pests that damage your plants. The set contains three traps that you can set in a tunnel system dug by gophers. The set is also equipped with flags, so you can quickly check your traps or entrust this to someone from the family.
Pros:
Cons:

resistant to rains and weather;
sturdy yet easy to use a design that holds gophers in captivity;
flags to help you find traps, gloves, and kit care bottles.

high price, although it is justified by the quality.
3. Victor Easy Set Gopher Trap to Buy to Ensure the Effective Setting Gopher Trap
The narrow design of this trap allows you to place it in a gopher tunnel easily and does not require much effort. The trap is made of durable steel, thus, you can use it for more than one season. Victor makes sure that the trap is easy to use and, at the same time, brings maximum benefits in the war against pests.
The moving parts of this trap will be underground, so you have no risk of accidentally harming yourself. This trap will be the solution you were looking for if sound repellents or poisons do not help you.
Pros:
Cons:

a trap that fires within a couple of hours after installation;
easy to install and does not require digging in the ground;
solid steel materials ensure its durability;
an adequate price that matches its effectiveness.

may not catch small ground squirrels.
4. Sweeney's Gopher Trap – Killing Method Eliminate Gophers in No Time
No products found.
If your goal is to destroy all the gophers in your territory, Sweeney, with a pincher-like design, will quickly deal with pests without any poisons or chemicals. All that you have to do is to find fresh organic and set these traps there. Then, just come and remove the gopher.
The trap will be dangerous only for pests; for your pets, it will not bring harm. At the same time, the manufacturer advises checking the trap once every few days. It does not give in to bad weather, so you should not be afraid that it will rust or cease to be valid after rain.
But at the same time, you should mark it or tie a rope to it because without this step, you can lose it deep in the ground.
Pros:
Cons:

effectively kills gophers and reduces their harm;
you can use it a large number of times;
no poisons needed.

it can be lost if not fixed to the surface.
5. Black Hole Reusable Spring Loaded Gopher Trap: Affordable Way to Use Live Gopher Trap
Although this option is the last on the list, it is not the last gopher trap in terms of efficiency. In what is inferior to the previous options, it is a plastic material, which, although is durable and resists bad weather; it is still more fragile than metal.
For example, the trap quickly eliminates unwanted pests and does not require poisons or toxins. It works effectively both on gophers and on moles and mice. At the same time, it is cheaper and quite easy to use, so purchase it if you are not sure about the effectiveness of deadly traps in principle.
Pros:
Cons:

low price that helps you save money;
it does not need special care and is easy to install;
effective in eliminating not only gophers but also other types of pests.

plastic construction is not durable enough.
How to Trap Gopher: Everything You Need to Know
You can effectively fight gophers by using poisoned baits, traps, or combinations of them correctly. Use gopher traps in home gardens, on lawns, or flower beds – usually, only a few pests live there. For larger areas such as fields, pastures, golf courts, it's more effective and less time-consuming to use properly installed poisoned baits.
It has been proven that the use of poisoned baits is a simpler and faster method. But the traps will probably be necessary as a control measure for animals that avoid poisoned baits.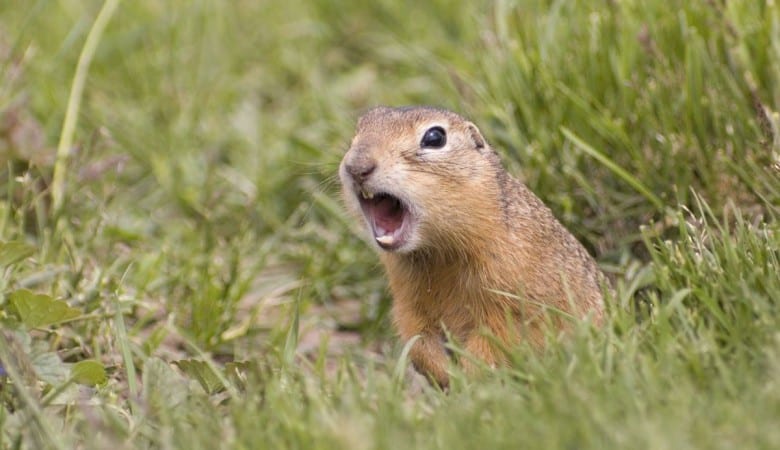 For successful catching gophers, a standard gopher trap is perfect. A few decades ago, they were quite primitive, but with the development of technology, these devices have been improved significantly, becoming even more useful. You can buy such a thing in most hardware stores where mousetraps are sold.
By the way, these two designs are quite similar in appearance and functionality. However, the gopher trap is slightly larger in size, so do not try to catch gopher using rat or mole trap and search only for types of gopher traps.
Poisoned Bait
Zinc phosphide is widely used as a gopher pesticide. Proper placement of the bait is the key to success. I'd recommend rotating the probe gently, making the hole more full, and lowering a teaspoon of the poisoned bait into the hole so that it falls to the bottom of the tunnel.
Cover the hole with a lump of soil. Three or four lures in the square with fresh molehills are enough. Do not wait for an immediate result – if additional molehills appear in a few days, relocate the poisoned bait. The gopher must find the bait in the labyrinth of its underground passages and eat it.
Related Post:
FAQ
When to Set a Trap?
After learning how to set a gopher trap, be sure to wisely select a perfect hunting season. According to the recent study on wildlife-damage issues, regardless of pocket gopher trap type, the best and more efficient time to set traps is during late spring or early summer.
After the weather is cooling down in autumn, the gopher is less energetic or active. Remember that the gopher activity is very correlated with temperature levels, and if it's below its comfort, the gopher probably won't reach your traps and stay in one place.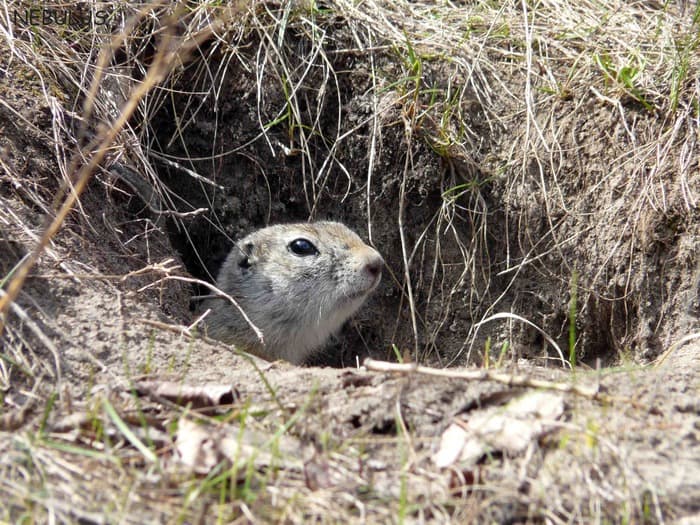 When Is the Best Time to Check Gopher Traps?
Also, if you want to have a long-term effect of your trapping and get rid of gophers in no time, it's better to set traps in early spring to mid-spring while the gophers haven't yet started to breed, thus you will have fewer gophers to catch.
After installing the traps, the best time to check for the results is in the morning once a day. It'll give you time to clean the traps or reset them if they are ineffective.
How Often to Check Gopher Traps?
It takes around 24 hours to get gophers into your set-up, so it's best to check your trap system once per day. However, If you have lots of rodents in your lawn and their activity is pretty high, note that they can be caught within several hours.
If you're an inexperienced gopher catcher, it's best to check your traps more frequently, but no more than twice a day. If the trap doesn't work, it's better to relocate it and read the instructions once again.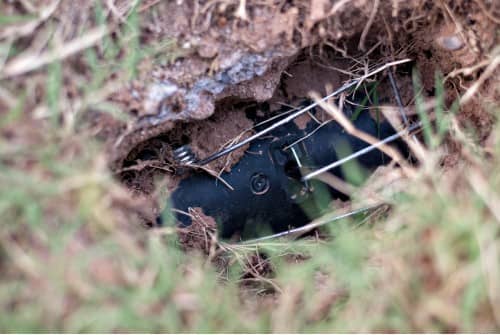 What Kind of Bait Can I Use for Gopher Traps?
Set a gopher trap on the site with some goodies for the animal only if it's required and advised in the instructions. However, If you don't use killer baits, trapping gopher without using any bait will be quite tricky. The thing is that – the bait method uses grain poison baits.
Be sure that you use the grain of good quality for the bait: not musty, without impurities. Gophers eat oats best. When used for bait, corn grain is pre-soaked in water.
The effectiveness of measures largely depends on the composition of the bait. You can purchase processed grain in advance or prepare it yourself.
Where to Place Gopher Traps?
It is strongly recommended to mask the trap, especially when it is installed in front of the tunnels of gophers and gerbils. A trap openly set in front of a burrow of a ground squirrel makes it sit for a long time in the hole.
In order not to waste time and money in fighting gophers in the garden, the first step for setting a trap is to find an active hole where gophers actually live.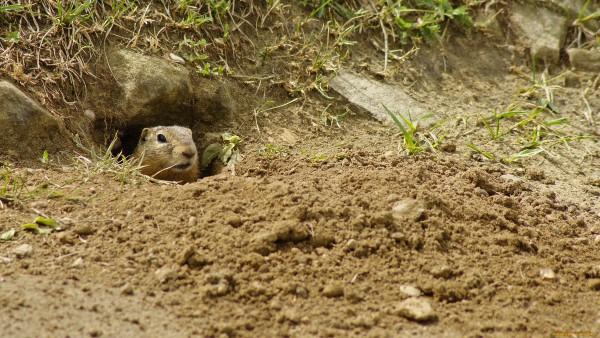 The trap needs to be placed in a dynamic, active tunnel and can be used as a "soft" remedy: when the gopher gets inside, it can be removed later. Setting a trap can take different time periods; traps also differ in their technologies, depending on the type of trap, so you should always read the instructions first.
Trapping Gophers Needs Time and Patience
It only makes sense to trap a gopher when you have a reasonably small area. In this case, installing traps will be enough to get rid of pests. If your field is quite large, you will need to combine the methods of getting rid of gophers with poisoning and aeration. Only then, when the number of rodents decreases, it finally makes sense to set traps.
Did gophers cause a lot of damage to your garden? What methods of eradicating gophers are the most effective for you so far? Please, feel free to share your thoughts in the comments section below!
References:
Pocket Gopher Control Techniques (Montana Department of Agriculture):
https://agresearch.montana.edu/wtarc/producerinfo/entomology-insect-ecology/Gofers/MTFactSheet.pdf